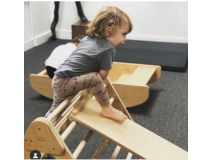 The Most Welcoming Indoor Playgrounds in the Los Angeles Area
Views: 6018 May 29 , 2021
It's raining. Or it's too hot. Or you need a break from trying to entertain your kids at home. It's definitely time to find an indoor playground for some hours of fun and food. If you live in the Los Angeles area, you're in luck. You have a huge number of options, based on your kids' ages and what they like to do, as well as how much involvement (or not) you want. So, let's unpack some of the most popular and...
Read More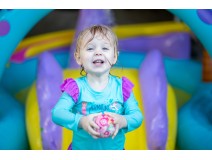 Why Indoor Playgrounds Are a Great Place for Children
Views: 6061 Dec 17 , 2020
Adults have offices, workplaces for work, but for children, play is their work. It has been proven that playing is the most fun thing in the world for children. Playing, whether indoor or outdoor, is the basic right of every child, just like we say education is. The united nation commission for human rights has also stated playing as every child's fundamental right in legal terms. Playing is an essential part of children's...
Read More
Displaying 1 to 2 (of 2 news)