Top 10 Indoor Playground in Baltimore, Maryland, USA
Views: 6035 Update date: Dec 25,2021
01 Bubala Indoor Playground
Address:1500 Reisterstown Rd, Pikesville, MD 21208
02 Totsville Indoor Playground & Sandbox
Address:7497 Baltimore Annapolis Blvd, Glen Burnie, MD 21061
03 Hyper Kidz Baltimore
Address:11460 Cronridge Dr Suite 118, Owings Mills, MD 21117
04 ZBounce / ZPlanet
Address:8200 Perry Hall Blvd, Baltimore, MD 21236
05 Kidz Jungle World
Address:9635 Liberty Rd, Randallstown, MD 21133
06 Urban Air Trampoline and Adventure Park
Address:11501 Pocomoke Ct, Middle River, MD 21220
07 Sky Zone Trampoline Park
Address:8645 Pulaski Hwy, Rosedale, MD 21237
08 Monster Mini Golf - Towson
Address:1969 E Joppa Rd, Parkville, MD 21234
09 Port Discovery Children's Museum
Address:35 Market Pl, Baltimore, MD 21202
10 Marley Bounce Party
Address:7900 Ritchie Hwy, Glen Burnie, MD 21061
01 Bubala Indoor Playground
Welcome to Bubala! We are an indoor, fun-filled playground designed for all children up to 7 years of age. Being parents ourselves, we have created Bubala to not only be fun but also safe. Bubala is full of appropriate activities which aspire children to learn independence and social skills while having the time of their lives! Join the Bubala family today… Where childhood memories begin!
Address:1500 Reisterstown Rd, Pikesville, MD 21208
Phone: (443) 450-3998
https://www.bubalaplayground.com/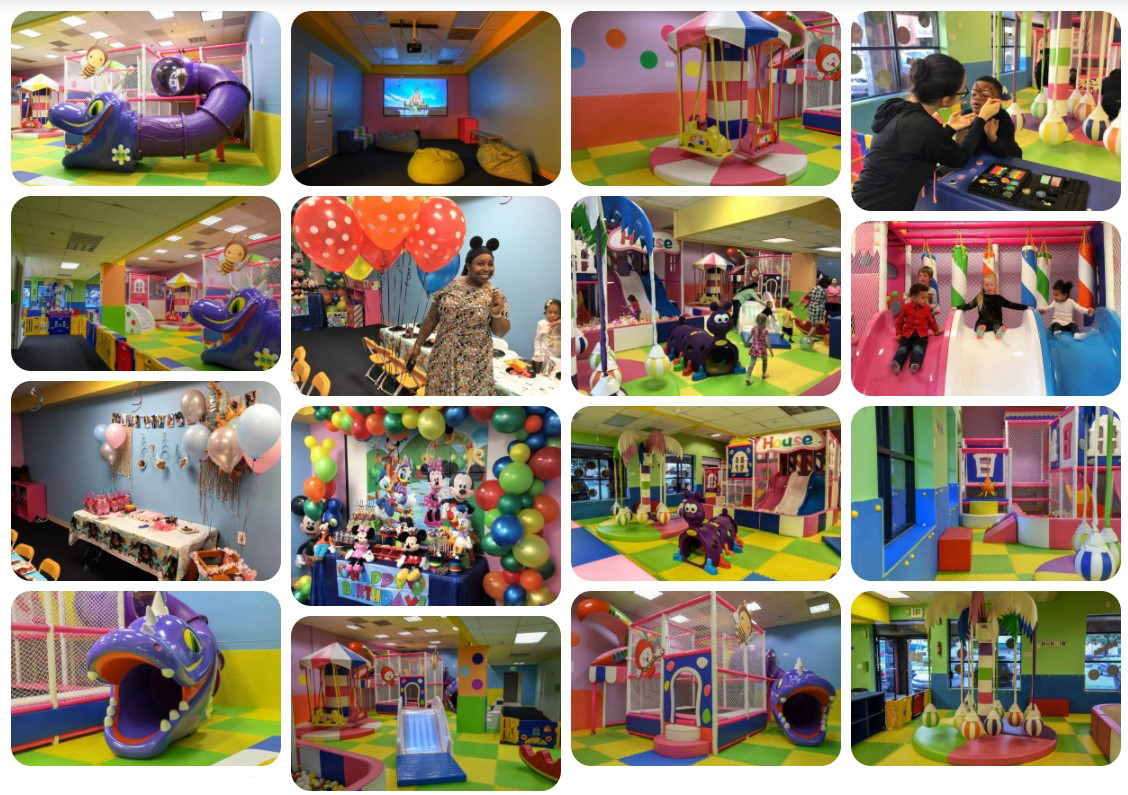 02 Totsville Indoor Playground & Sandbox
TotsVille is a charming play experience for little ones for any weather. Open 7 days a week and offering Open Play every day (times vary, please check our Facebook page or call us), we got your little energy ball covered in any weather! The playground is best suited for kids 8-years old and under and offers a variety of play resources to tap in to active or creative play. Our staff is always available for any questions or queries you may have, and we love seeing you enjoy your time with your babies. We commit to providing a clean, safe, comfortable space for play. Your each and every experience matters to every member of our Team and we look forward to seeing your little ones every time!
Address:7497 Baltimore Annapolis Blvd, Glen Burnie, MD 21061
Phone: (410) 553-4256
https://totsvilleplayground.com/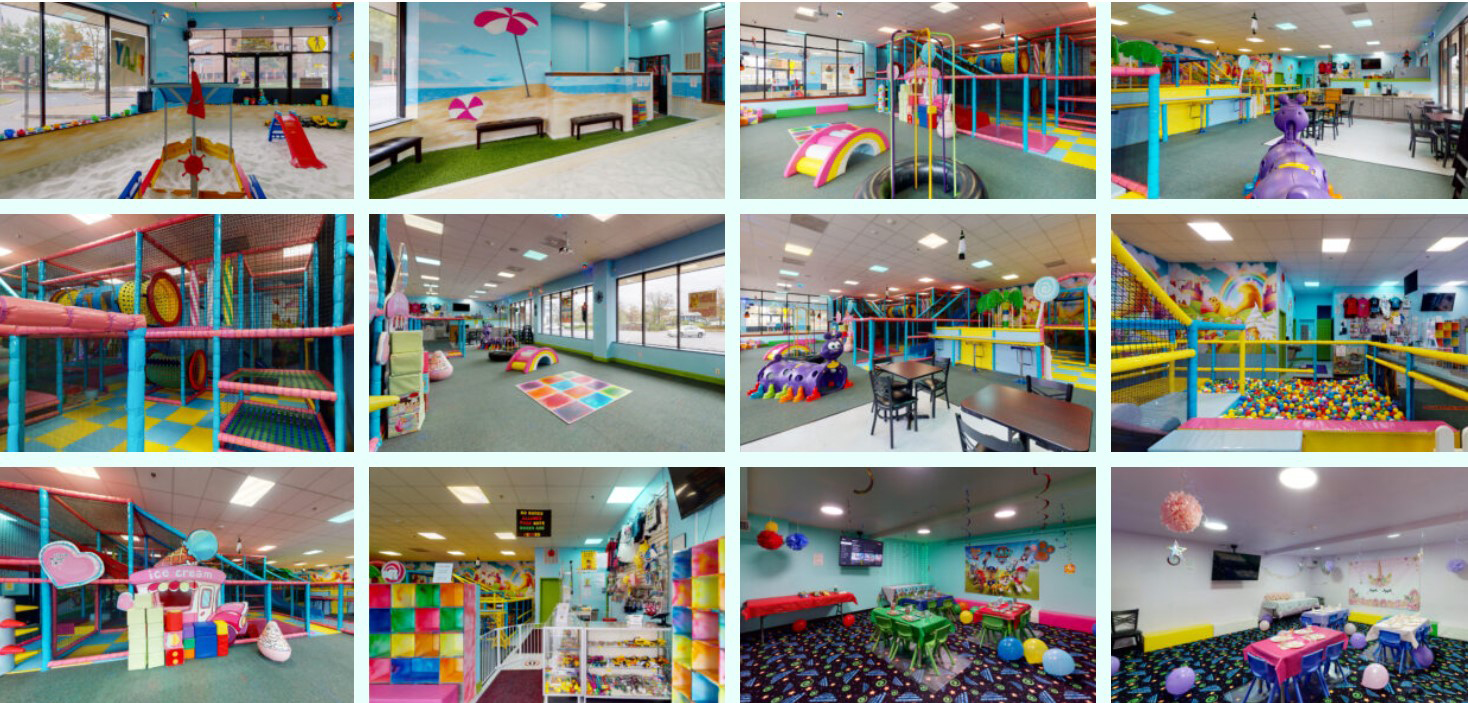 03 Hyper Kidz Baltimore
Play is the work of the child and is beneficial to their mind and body. Hyper Kidz Baltimore offers a unique indoor playground for children to explore with a fun theme, plenty of fun attractions, and play zones that are safe and designed for different developmental age groups. Our 16,000 sq ft indoor playground in Owings Mills, Maryland is the perfect place to bring your child for open play or to host their next birthday party! We offer unlimited play 7 days a week for children ages 0-13. Come play with us!
Address:11460 Cronridge Dr Suite 118, Owings Mills, MD 21117
Phone:(410) 231-7570
https://baltimore.hyperkidzplay.com/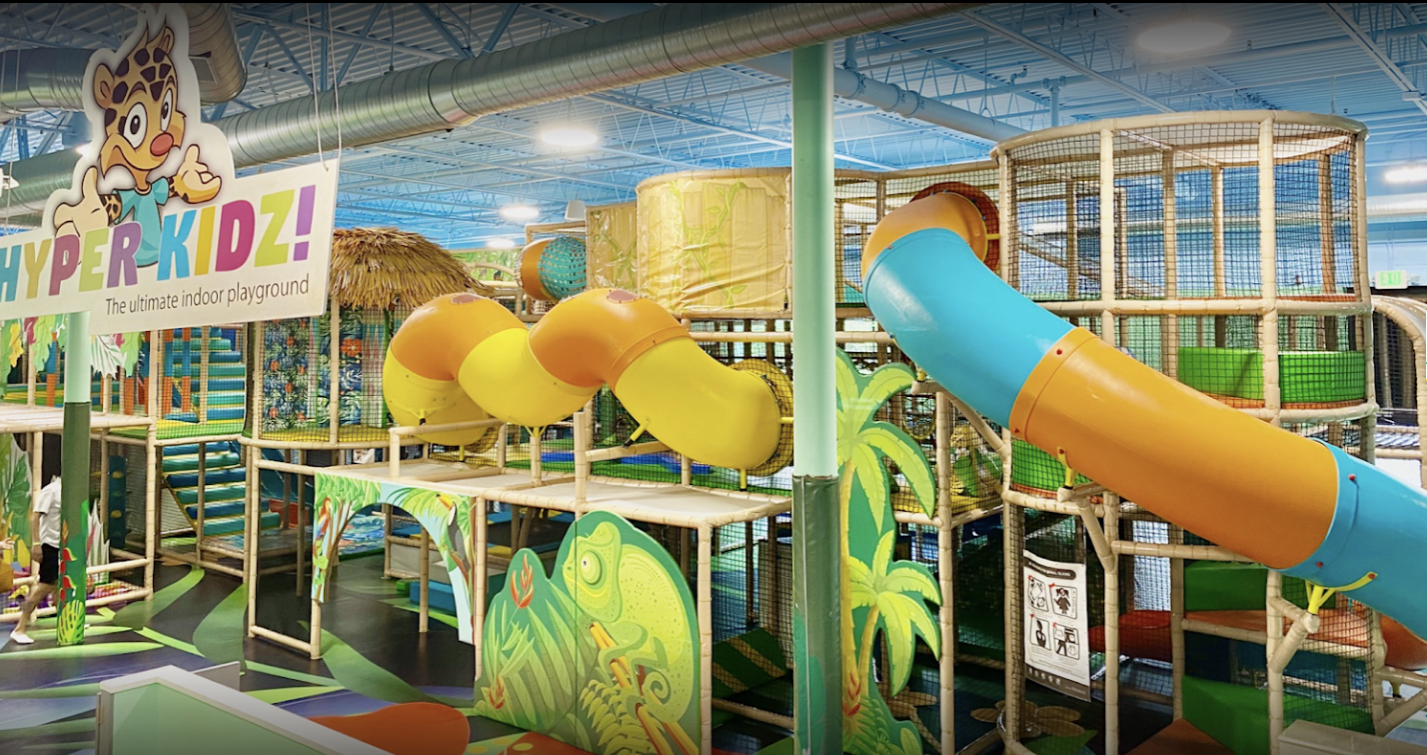 04 ZBounce / ZPlanet
Come play at ZPlanet!Huge indoor arena, filled with inflatable slides, bounce houses, and new kid rides such as: bumper cars, space ship and a pirate jet!
Address:8200 Perry Hall Blvd, Baltimore, MD 21236
Phone: (443) 678-1271
https://www.zbouncefun.com/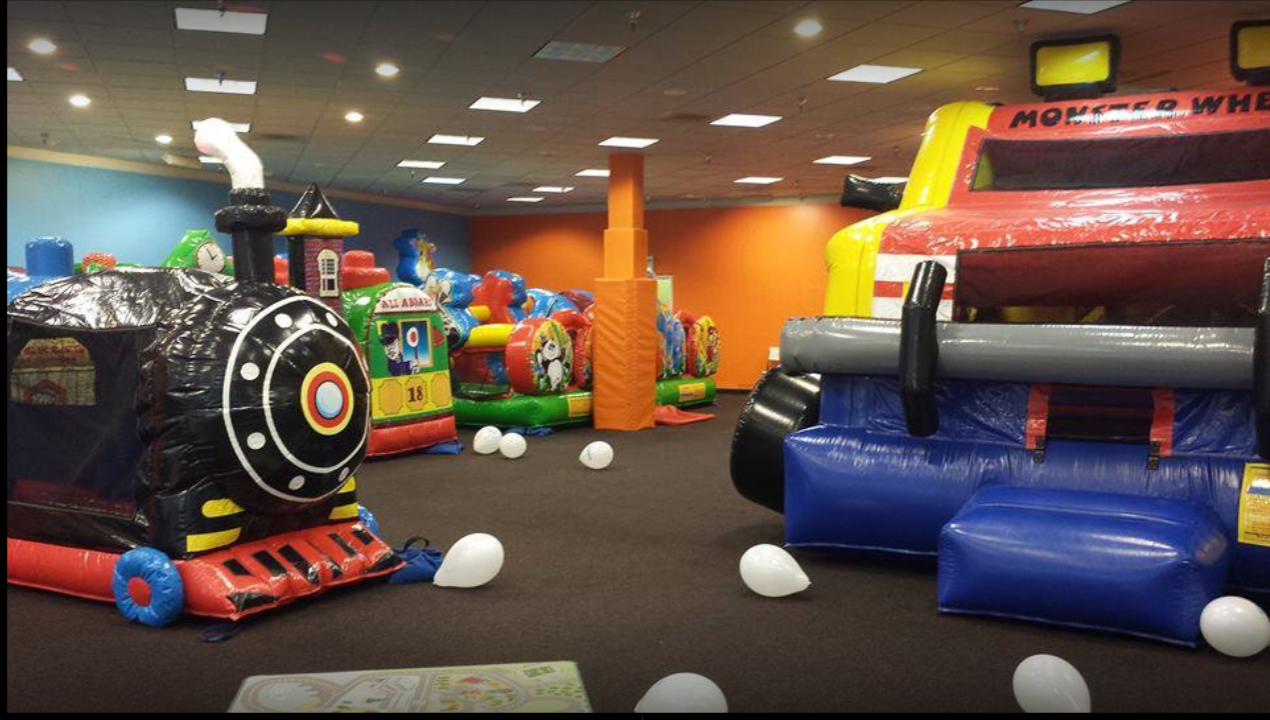 05 Kidz Jungle World
Kidz Jungle World is a family owned and operated 9,000 sq. ft space for kids ages 6months to 13years old to have fun, play, explore with our soft play equipment, slides, interactive floors, multilayer imaginative jungle themed play equipment in a clean and relaxed environment. Our play area is divided into little kids area, toddler area and big kid arena. The separation of play areas will ensure that age appropriate kids are able to play, interact and express themselves with ease and without fear of confrontation or injuries.
Our dedicated and friendly staff are on hand to ensure that every kid and adult present in our facility have an awesome experience that is second to none. We promise you will have a splendid time at our facility and don't forget to ask our staff why we are the number one birthday party destination in the area.
Address:9635 Liberty Rd, Randallstown, MD 21133
Phone:(443) 405-3747
https://www.kidzjungleworld.com/

06 Urban Air Trampoline and Adventure Park
Welcome To White Marsh
If you're looking for the best year-round indoor amusements in the Northeast Baltimore, Middle River and White Marsh areas, Urban Air Adventure park is the perfect place! With new adventures behind every corner, we are the ultimate indoor playground for your entire family. Take your kids' birthday party to the next level or spend a day of fun with the family and you'll see why we're more than just a trampoline park.
Since the beginning, we have always gone above and beyond to keep our guests safe and healthy. We're excited to welcome you to our park and with even more safety measures in place, our guests are thrilled too. Hear from families just like you who've come to Urban Air since we reopened.
Address:11501 Pocomoke Ct, Middle River, MD 21220
Phone:(410) 975-4949
https://www.urbanairtrampolinepark.com/locations/maryland/white-marsh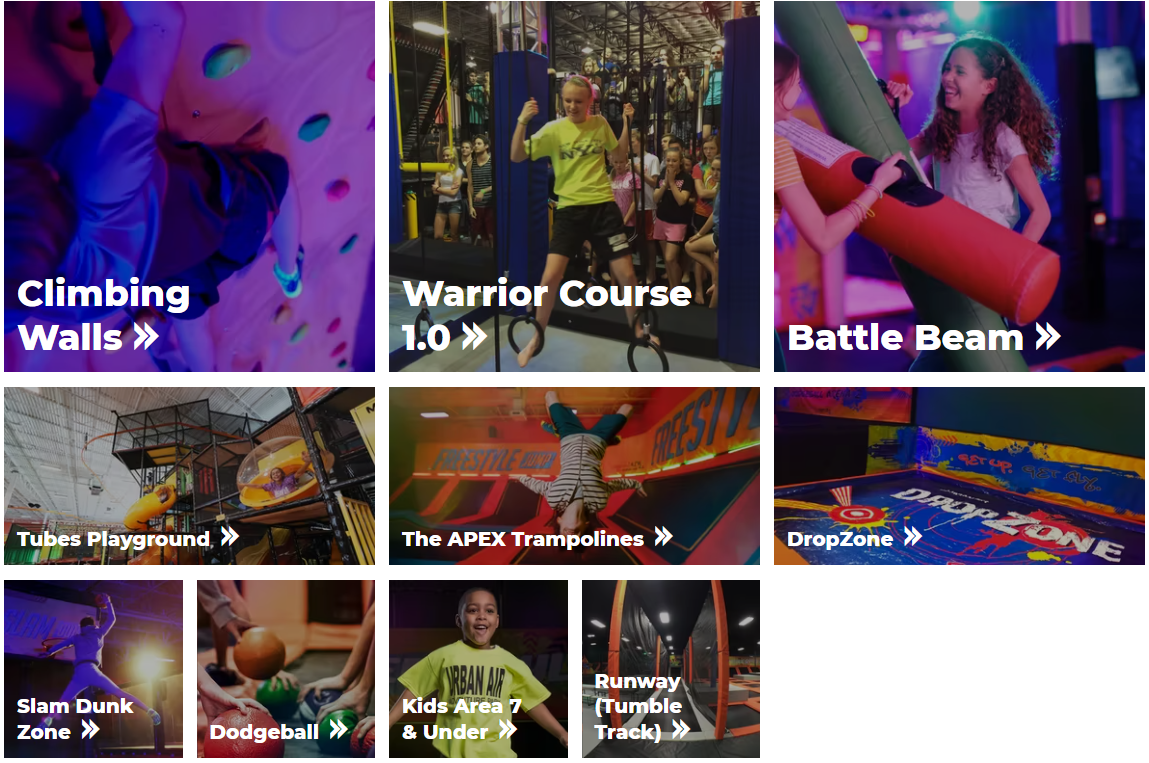 07 Sky Zone Trampoline Park
COME ALIVE!
We are dedicated to providing you with the pure joy that comes with flying. We are sky lovers, thrill seekers and people who believe that jumping is freedom. We believe fitness can be fun and play can be smart. We are healthy and bursting with energy. We fly high and keep it safe. We are Sky Zone East Baltimore.
Address:8645 Pulaski Hwy, Rosedale, MD 21237
Phone: (410) 874-5050
https://www.skyzone.com/east-baltimore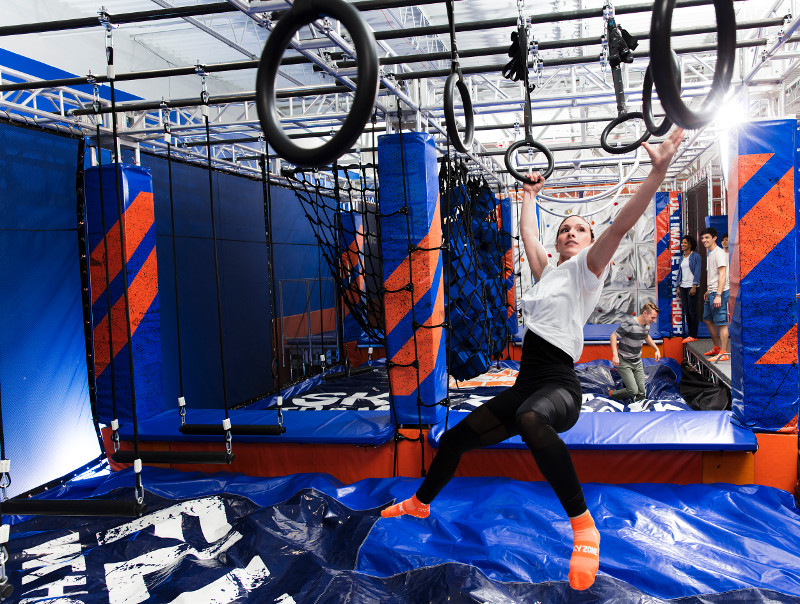 08 Monster Mini Golf - Towson
Beaming black lights bring to life the most stimulating and unique mini golf experience in the universe! Imagine 18 holes of glow-in-the-dark mini golf surrounded by a virtual canvas, as our walls are alive with witty, comical, and relatable pop-culture artwork belonging to the town and state of the actual location. While golfing, humans interact with our creatively fun and animated monsters at every twist and turn! They move, they talk, they wiggle and they squawk, and this is just the beginning! While immersed in our wacky world, you will enjoy the pulsating beats of music classics, both vintage and new, from our internal radio station, W.I.R.D. Radio, as well our special recipe of on course entertainment. More than mini golf, humans of all ages are guaranteed to have the time of their lives!
Address:1969 E Joppa Rd, Parkville, MD 21234
Phone:(410) 497-9704
https://monsterminigolf.com/towson/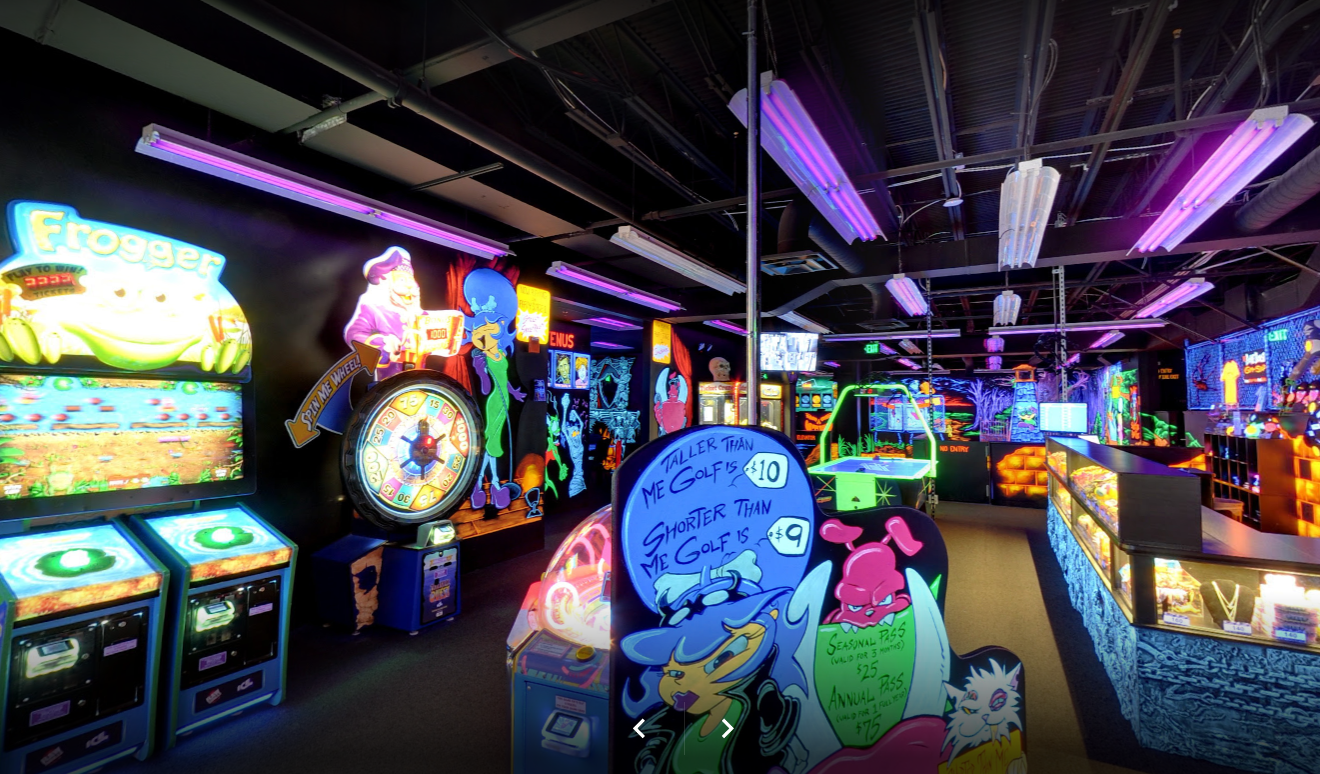 09 Port Discovery Children's Museum
As the premier children's museum in the mid-Atlantic, Port Discovery Children's Museum educates children and inspires life-long curiosity. We:
Have a positive influence on academic success and success in life
Provide a safe, smart place to engage in child-driven playful learning
Are an innovative thought leader, bringing best practices to our children and families in Maryland and beyond
Extend our impact by taking our programs into the community state wide
Address:35 Market Pl, Baltimore, MD 21202
Phone:(410) 727-8120
https://www.portdiscovery.org/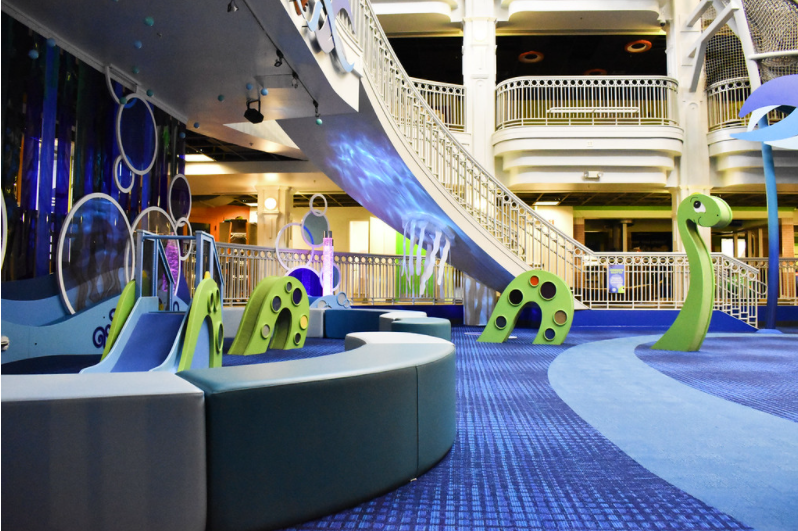 10 Marley Bounce Party
Marley Bounce Party is the area's Premier Kid's Party and Indoor Playground destination! We can host your next Birthday Party or you can join us for Playtime! We offer Open Play, where parents may come in and play with the children any time. We also offer Drop & Shop, where parents may leave children with us, as long as they are at least 3 years old and potty-trained.
Our clean, safe and secure venue has received many accolades for being one of the nicest facilities of it's kind! Come visit us for Playtime or plan your child's next Party here! It's fun for the whole family!!
Bounce houses, Games, Adult Lounges, WiFi, all await you! We look forward to seeing you!!
Address:7900 Ritchie Hwy, Glen Burnie, MD 21061
Phone:(443) 713-1516
https://marleybounce.com/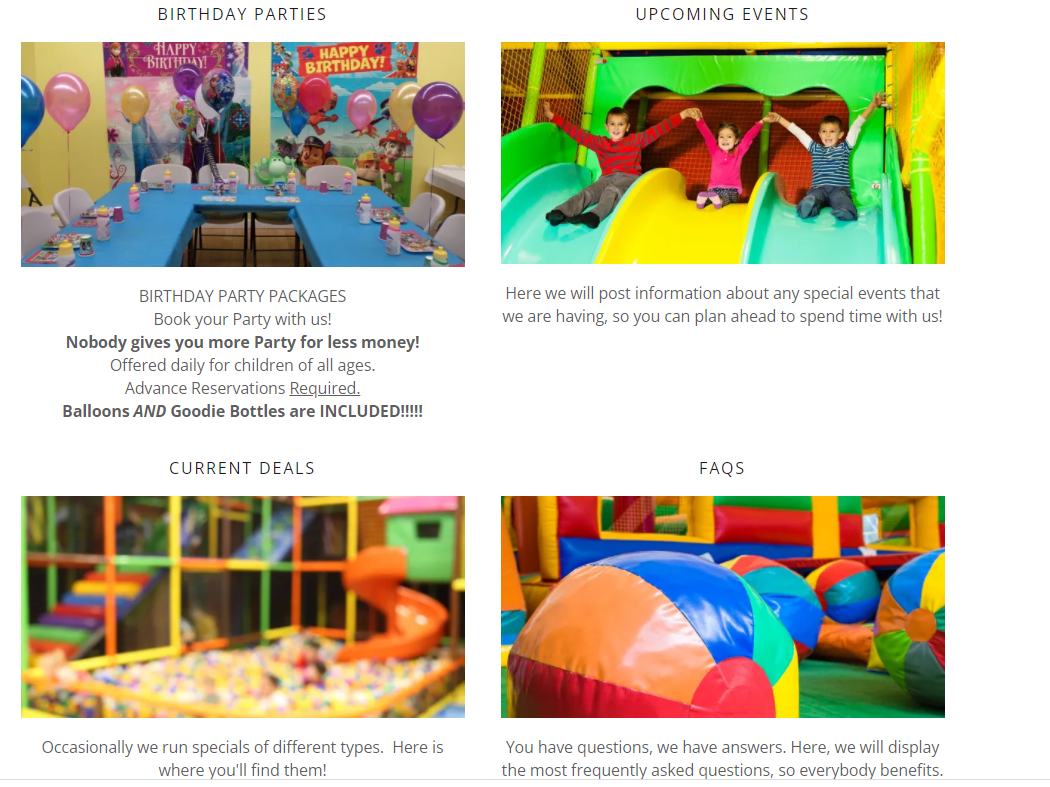 Comments

Rakesh Patel Says:
Indoor Soft play setup for 3 to 10 year age group..plz reply with design and setup cost.

Angel Playground Equipment CO.,LTD Says:
Hope this message find you well, we are pleasure to make proposal for your kids play area, please check our reply to your email. Thanks!

Siri Says:
Hi would like to know the logistics to setup a playarea and party hall for kids

Angel Playground Equipment CO.,LTD Says:
Already sent, Please check. Looking forward to your reply.

Alicia Says:
May I have a catalogue with pricing? Thank you

Angel Playground Equipment CO.,LTD Says:
Got your message, Thanks! Please check your email for process of start indoor playground, Looking forward your reply with layout information.

Rakesh Says:
We are keen to open one of indoorplay park in our town in new zealand. Pls send us information to get ideas

Angel Playground Equipment CO.,LTD Says:
Nice day! All price online are real, If anyone you like just let me know, we are pleasure to share you details, Process please check your email.

Shukria Says:
Hi I would like to open indoor playground in Toronto Canada . Do u guys access to Canada . I really like it the Rush fun park . I would like to talk about how much it cost and what is the progress

Angel Playground Equipment CO.,LTD Says:
Nice day! Please check your email for catalog, please follow the process and provide floor plan, We will make a good design for you.
Leave a Reply
Your Phone & Email address will not be published. Required fields are mareded*