Indoor Playgrounds Help Kids learn Olympic Spirit
Views: 8403 Update date: Jun 26,2017
The Rio Olympic is still on, athletes are competing fiercely with each other in the competition. However, an accident happened on the playground educate us what Olympic spirit is. A New Zealand and US athlete have been praised for embodying Olympic spirit after they stopped to help each other up after falling together midway through their race. New Zealand Distance runner Nikki and US runner Abbey were four laps from the end of the 5000m in Rio when they collided. Yes, what Olympic athlete should do is not only to win medals for their own country, but to help those in needs and give our sincere praise to those who are better than us. Therefore, children, though as young as those who are playing in the indoor playgrounds, should be taught the spirit of helping each other. And indoor playground is no doubt the best place to equip them with qualities of this kind.
On the one hand, in the course of game playing in the indoor playgrounds, especially in doing teamwork activities, children are provided with choices of whether to help their team mates or not. The selection is the reflection of their characters. Of course I believe most of them would choose to give a hand, but there are still some who don't. Parents should take the chance to educate them in on the spot with the importance to helping others in time with the help of playground equipment.
On the other hand, children would enjoy the true happiness by helping their partners out. Theories are always far from enough to have kids feel the Essenes of some vital knowledge, it is through practice that you can make your kids realize the significance of the spirit of helping each other. Children at home have no access to their friends or game partners, while kids in the indoor playgrounds are on the totally different position. They got not only numerous friends, but also a lot of practices of mutual assistance.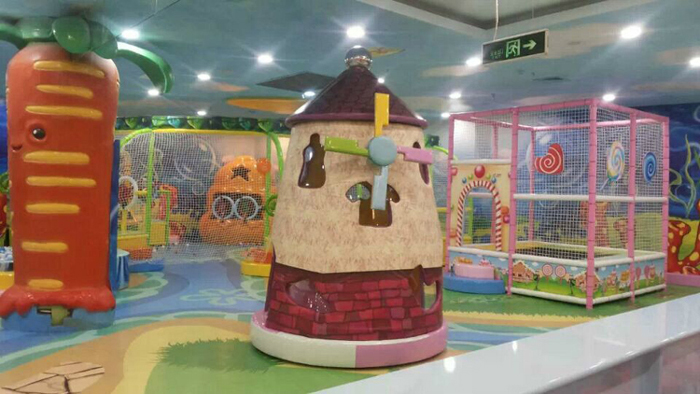 In conclusion, the education of Olympic spirit is of essential importance to be taught to kids no matter they are old enough for schools or are just playing in the indoor playground. However, as schools are becoming more profit-intended, kids can seldom be taught what is really significant in their life, on the contrary, indoor playgrounds works better in educating children with truly useful qualities. Since the Rio Olympic have moved and depressed us from different aspects, we should have our kids accept the influence as us, too.
Copyright Reserved by Angel Playground Equipment Co.,Ltd.
Comments

Rakesh Patel Says:
Indoor Soft play setup for 3 to 10 year age group..plz reply with design and setup cost.

Angel Playground Equipment CO.,LTD Says:
Hope this message find you well, we are pleasure to make proposal for your kids play area, please check our reply to your email. Thanks!

Siri Says:
Hi would like to know the logistics to setup a playarea and party hall for kids

Angel Playground Equipment CO.,LTD Says:
Already sent, Please check. Looking forward to your reply.

Alicia Says:
May I have a catalogue with pricing? Thank you

Angel Playground Equipment CO.,LTD Says:
Got your message, Thanks! Please check your email for process of start indoor playground, Looking forward your reply with layout information.

Rakesh Says:
We are keen to open one of indoorplay park in our town in new zealand. Pls send us information to get ideas

Angel Playground Equipment CO.,LTD Says:
Nice day! All price online are real, If anyone you like just let me know, we are pleasure to share you details, Process please check your email.

Shukria Says:
Hi I would like to open indoor playground in Toronto Canada . Do u guys access to Canada . I really like it the Rush fun park . I would like to talk about how much it cost and what is the progress

Angel Playground Equipment CO.,LTD Says:
Nice day! Please check your email for catalog, please follow the process and provide floor plan, We will make a good design for you.
Leave a Reply
Your Phone & Email address will not be published. Required fields are mareded*