Kids Trampoline
kids trampoline
Code: HP-JC001
Size(CM):840x500x300
Size(FT): 27.6x16.4x9.8
Price(FOB): $4240.00
Product Description
Send Inquiry
Top Sale trampoline park, free design customized trampoline, dodgeball trampoline, kids indoor trampoline
Size(m): 840x500x300
Code:kids-trampoline-hp-jc001
Jumping Mat: Imported from United Stated
Foam Pad: EPE, waterproof closed-cell foam, not easy to lose shape
Pad: 0.45mm thick PVC, anti-water and anti-mildew
Tubes: Galvanized Steel Pipe, Powder Coated
Size: 50*100mm
Thickness: 3.5mm, can be customized
Springs:19cm and 21cm not extended length, super high-strength Chrome plated, of good elastic performance
Trampoline mat: Professional Olympic trampoline mats available
Age Range: Above 5 years old
Certification Approval: CE Certificate, TUV..
Packing: Cotton & Plastic film
Remarks: Kids should play under supervision and instruction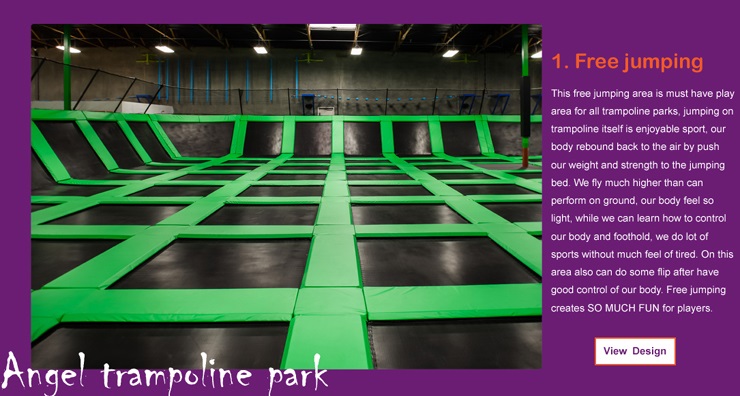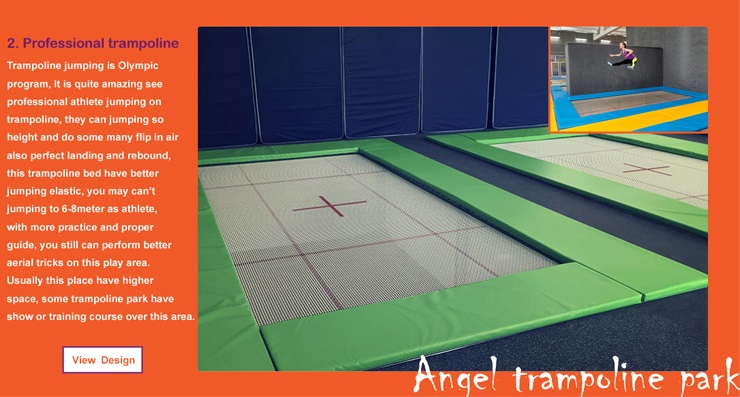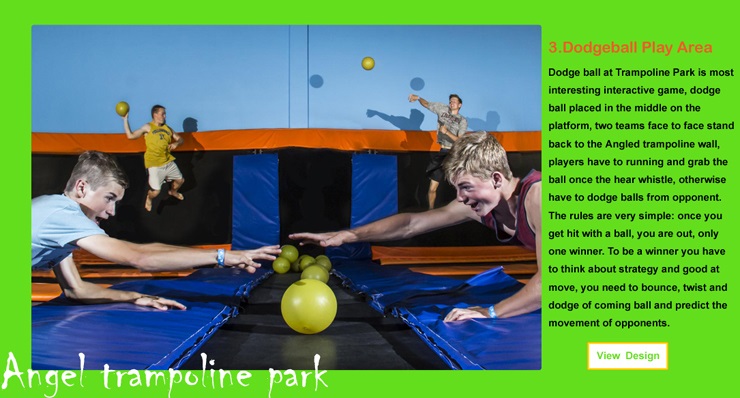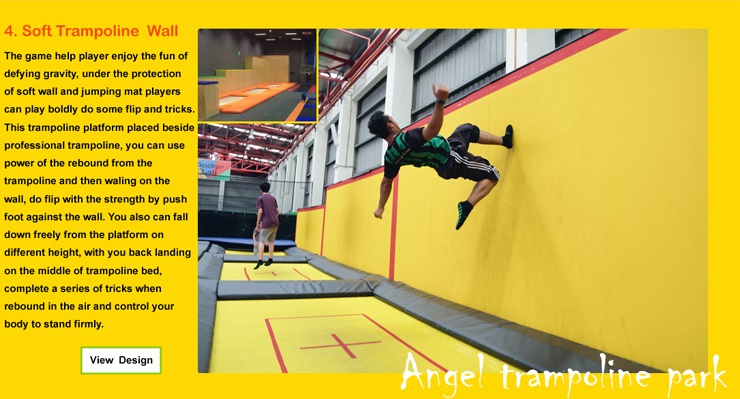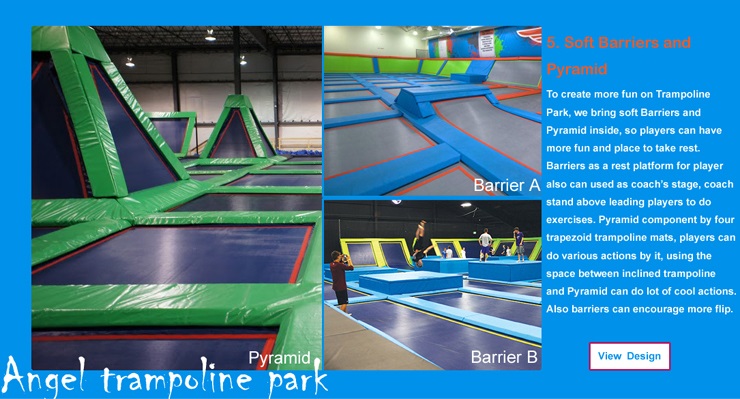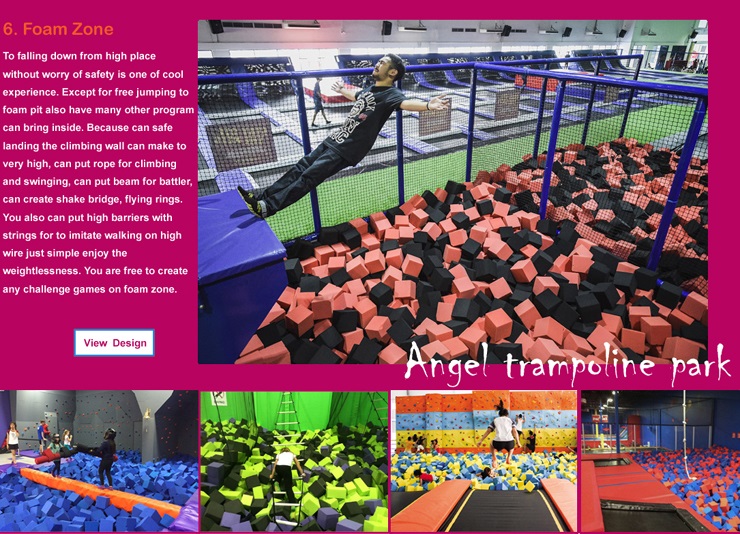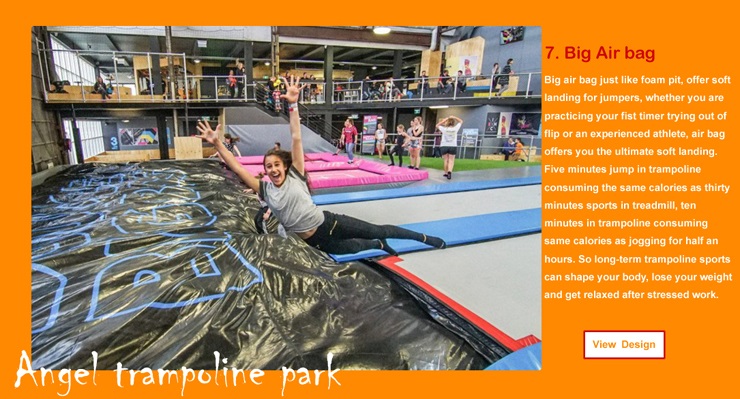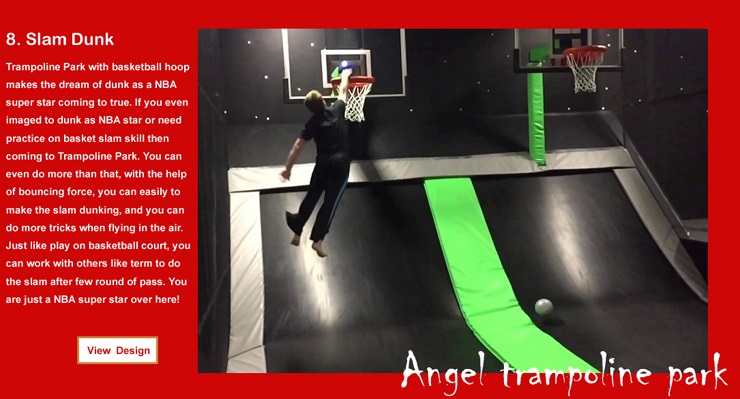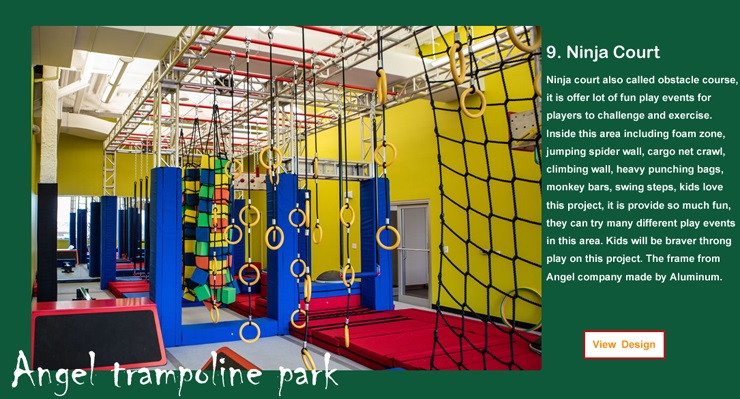 Is it Proper for Children Stay in
The Indoor Trampoline Park for a Long Time?
As we know, indoor trampoline park
for kids is like a heaven with attraction that they cannot refuse going and have
fun there. It is something more than interesting for kids to play on the
trampoline beds or have fun with their playmates for the whole day. Unusually
parents would not allow their kids play in the trampoline park for long time,
they think that too much exercise is not good for their health, and they need
some time to develop other skills like swimming, drawing, playing the violin,
etc. So on the problem of whether kids should stay in the trampoline park too
long or not, people of variety kinds hold different views.
First, those who for it are mainly
parents who believed that kids have their own choice to do what they like and
what they want, kids at different age are supposed to do things that they should
do, rather than to start it earlier or later, they would be doing the wrong
thing at the wrong time. Today's parents would always push their kids to learn
something ahead of time for they want to see their kids win at the starting
line. This is common character of today's parents. However, this kind of
education doesn't win assent from the group of parents who would have their kid
grow naturally. So they would agree that it is proper for their kids to stay in
the trampoline park no matter how long they want.
While the other group of parents
hold the view that it is necessary to have other kids learn the truth that too
much is not always good. Too much time spend in the trampoline gym would soon
get them totally become board with the activities, and at the same time they are
losing a lot of time to develop other skills that suits then better or to get
their other abilities promoted. While if all their time are spent in the indoor
trampoline, they will lose the chance to develop other skills.
As far as I'm concerned, it is
better for kids to choose how long they would like to stay in the indoor
trampoline park. Because kids are equipping themselves with lot of useful
skills. There are a lot of ways to learn useful things, including having fun in
the park. Therefore, we can not totally deprive kids of the chance to play, nor
can we limit their time in playing.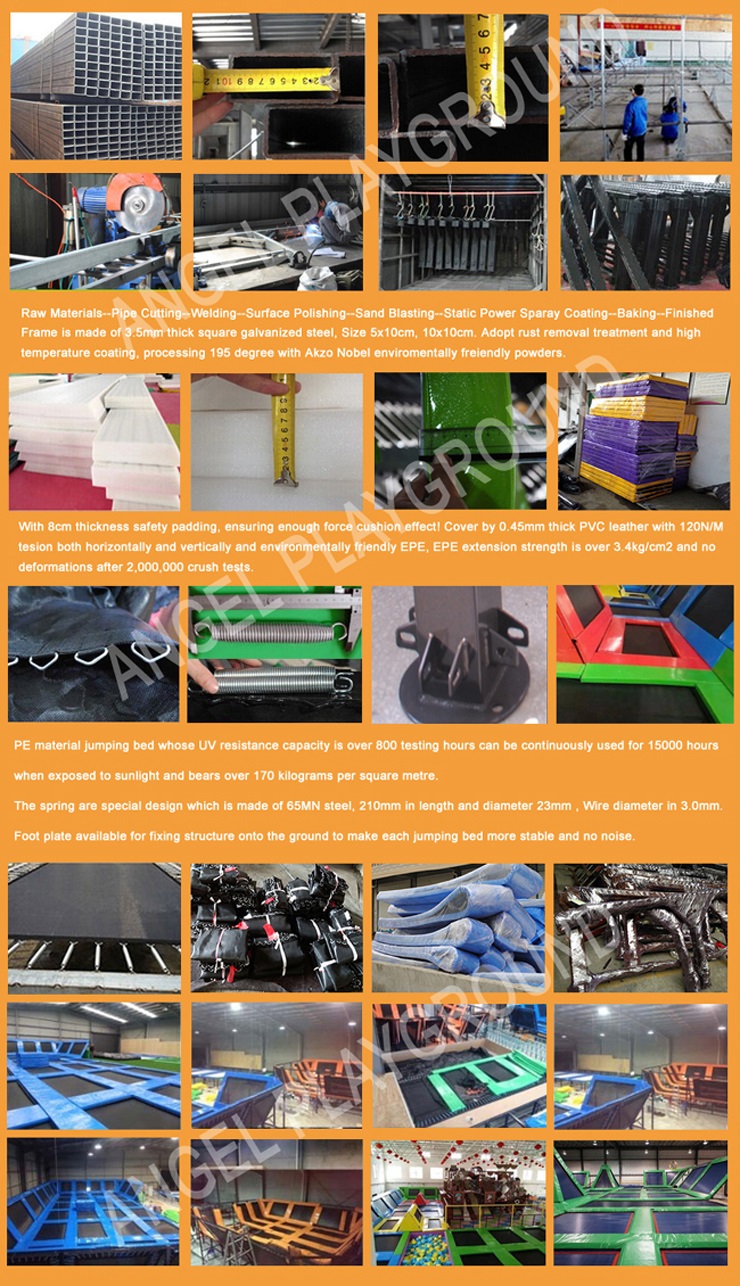 Reviews


Décio CARMONA Júnior Says:
Could you send me product catalogs with more details for reference?Could you offer me the best price?

Angel Playground Equipment CO.,LTD Says:
We are pleasure to make proposal for you, please provide the floor plan to us.


Margarita Says:
I am interested in having a town concept built for a commercial warehouse space approx 10k square feet.Please send me more details.

Angel Playground Equipment CO.,LTD Says:
Nice day! More details of each role play house please check by email, 10K sqft can make more than just role play house, we will bring more varity for you.


britreese Says:
Hi, I love your design of generation3.0.I will send my CAD to your Email,please design for me!

Angel Playground Equipment CO.,LTD Says:
Thanks for contact with us, We will do design for you ASAP.


Jacquine Holcomb Says:
I would like some quotes on the pretend play City playground. Thank you.

Angel Playground Equipment CO.,LTD Says:
Nice day! Just send you the list regarding the role play house, please kindly check and provide the floor plan to us!


Naresh Says:
I am from India it is possible to install indoor soft play

Angel Playground Equipment CO.,LTD Says:
Yes, we have made projects in India. Please check our process by email!
Add a Review
Your Phone & Email address will not be published. Required fields are mareded*
ANY QUESTION?