Playground ≥100m2
Product Description
Send Inquiry
This colorful playground in rainbow theme including big slide, ball blaster, ball pit and soft play equipment, on front have water bed and animal merry go round, this water bed content sea creature which will catch kids curiosity, kids love to felling the water wave on the feet. All part that kids can touch will be cover on soft material.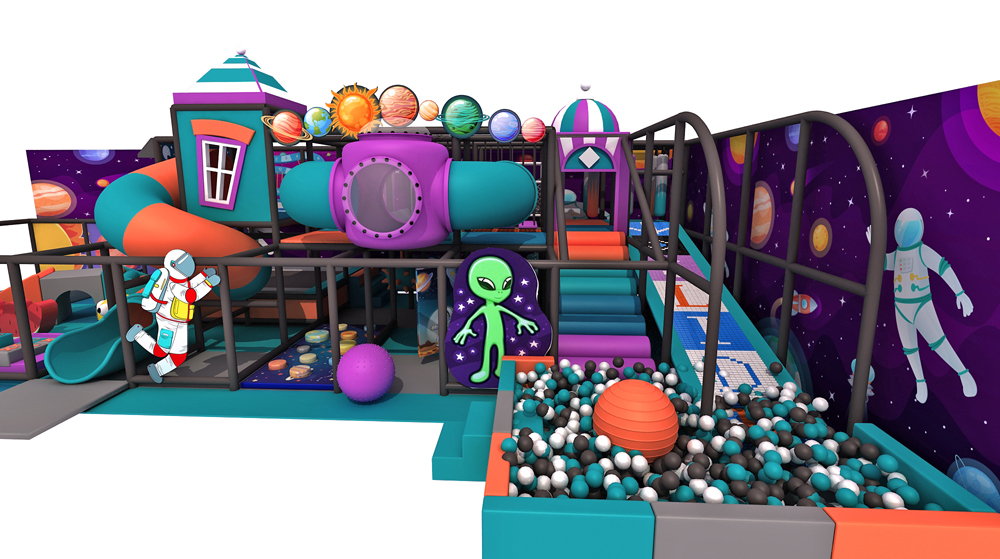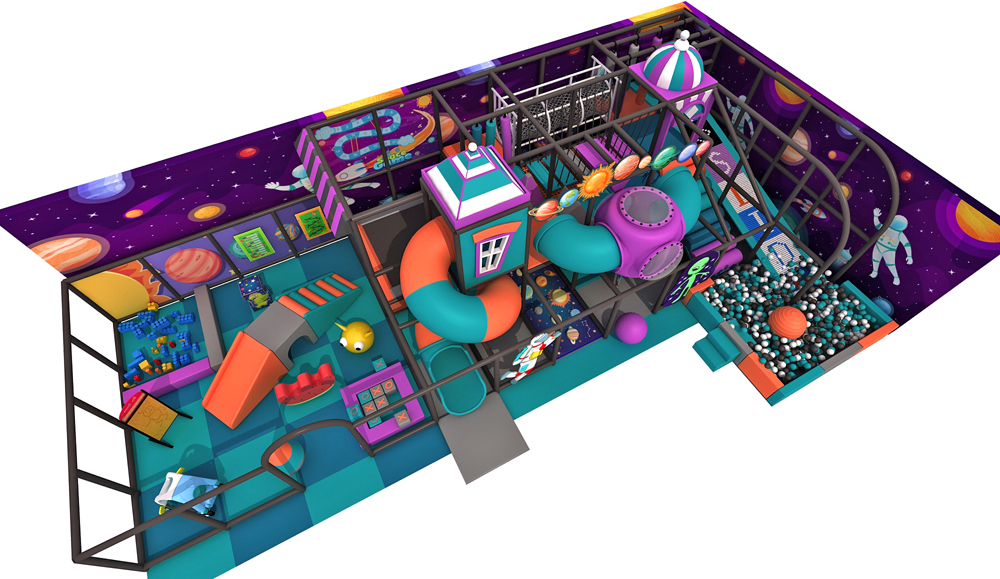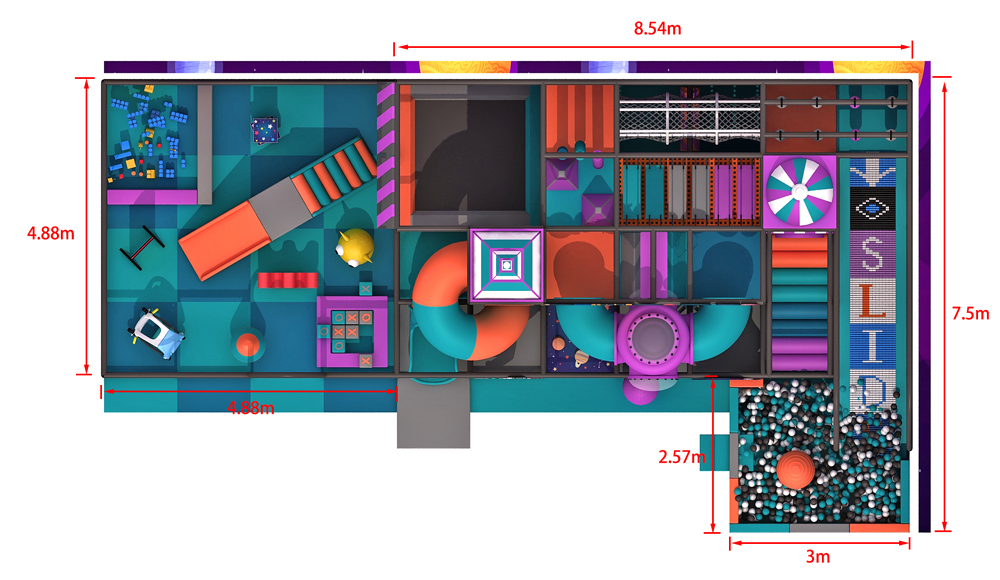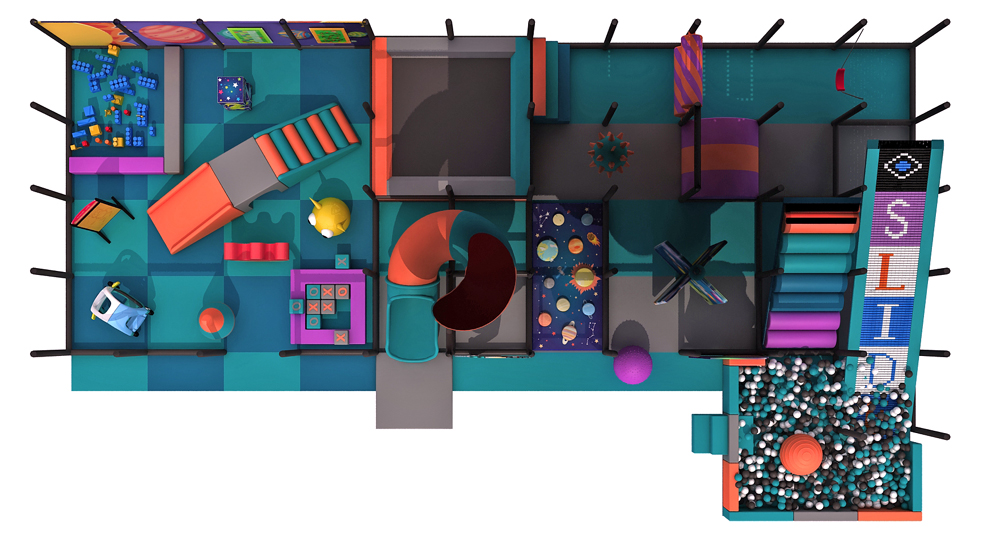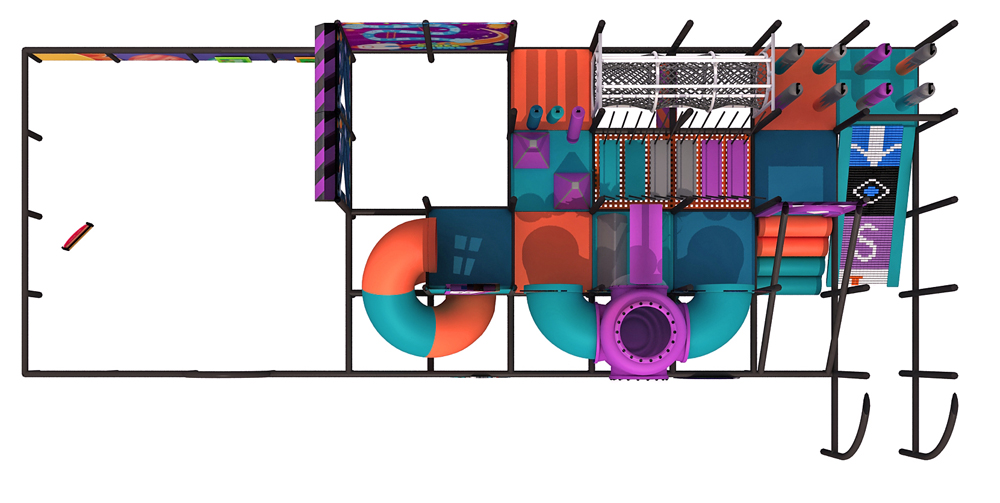 Can Kids Playground Help To Boost Social Economy?
Kids playground equipment seems to be where children met with the best toys in their life. It is researched that the number of indoor playground is growing with the increasing of people's income, which displays that people are more willing to spend the money of paying for the entertainment for their kids. This impact has been felt by some smart traders, and they started to shoot their gun at their new aim---indoor jungle gym, saying that the indoor play site is a newly developed project that will not only endow them with a better life, but will also boost the development of social economy. However, some people worry about where the project will lead us to and they are reluctant to take a move. From my point of view, I think these people far-sighted and ambitious to make such a wise decision.
To begin with, indoor playground spurs people's intention of spending more time to entertainment, which is favorable to the development of indoor jungle gym, and this will in turn push forward the growth of social economy. The indoor jungle gym site has not only shown good prospect in future development, but also changed people's attitude toward indoor sports, they are more willing to play with kids instead of staying at home watching TV or looking at the phones. More and more parents tend to treat indoor playgrounds as a beneficial tool for children's growth.
In addition, the growing number of indoor playground keeps a lot of peoples in their jobs and this will no doubt do a favor in reducing government's pressure in aiding the jobless. We all the disadvantages of high rate of jobless, It may cause very serious problems because when it has turned into chaos, drag the growth of social economy behind, and even breed extremist groups. Thus more job opportunity provided by indoor playground will not boost our social economy, but also very helpful in maintaining a harmony social environment.
What's more, indoor jungle gym plays an important role in contenting your kids, which means that you can get more time to concentrate on your work and the efficiency will be largely lifted without your kids bothering you around. With stable wages assured by your job, your finance will be less tight, and this is also the environment brought by indoor playground.
In short, the society is a chain, while the indoor jungle gym is a link of it, it's not so important as other parts of the society, but its function of keeping the society in stable movement cannot be neglected.
Reviews


Jumana Adamjee Says:
Hello, I am interested in learning about how to start a play center in my area and viewing your catalog as well as the cost of setting one up.

Angel Playground Equipment CO.,LTD Says:
Thanks for your message, please check our reply to your email for the process and catalog. Looking forward to your reply


Jaye Says:
Need more info of this product

Angel Playground Equipment CO.,LTD Says:
Nice day, Please check catalog in your email, hope you find what you like, Appreciate your feeback.


Jerica Carter Says:
Hi! Can you please send me a catalog of your products and process of starting an indoor playground?

Angel Playground Equipment CO.,LTD Says:
Thanks for your message,We are pleasure to make suggestion for your play enter, please check our reply to your email, Any questions let me know.


Cesar M Guido Says:
Hi, want to please see your catalog

Angel Playground Equipment CO.,LTD Says:
Thanks for your message! We are pleasure to design and setup soft play area for you, Please check our reply to your email, We will start your design as soon as get feedback on your floor plan.


ELISA VELASQUEZ Says:
Hi, I would like information on this playground design. I'm from Nicaragua

Angel Playground Equipment CO.,LTD Says:
Nice day! Already sent, please check and reply with information of your play area.
Add a Review
Your Phone & Email address will not be published. Required fields are mareded*
ANY QUESTION?