Space City & Rocket
Product Description
Send Inquiry
Kids playground equipment on 50% off, 100% custom made from Angel playground!
CE certificated outdoor play equipment for supermarket!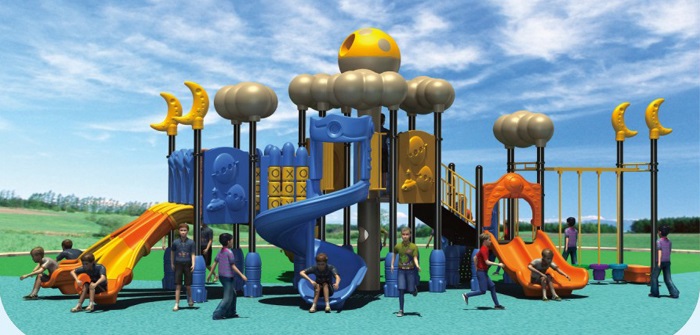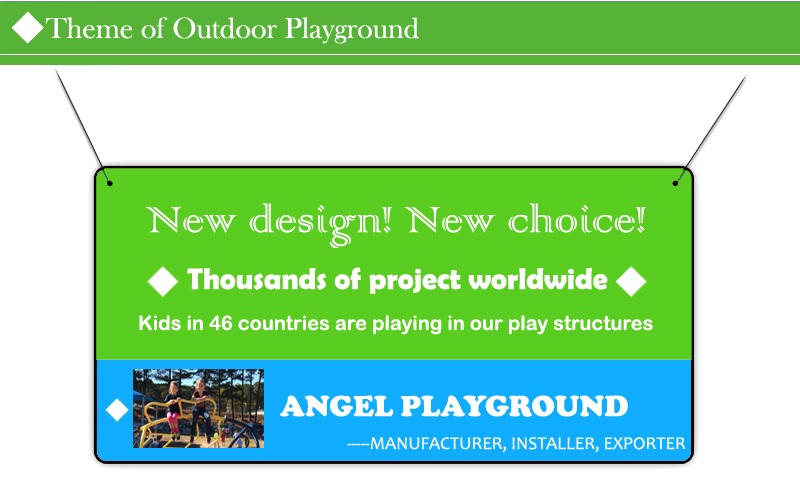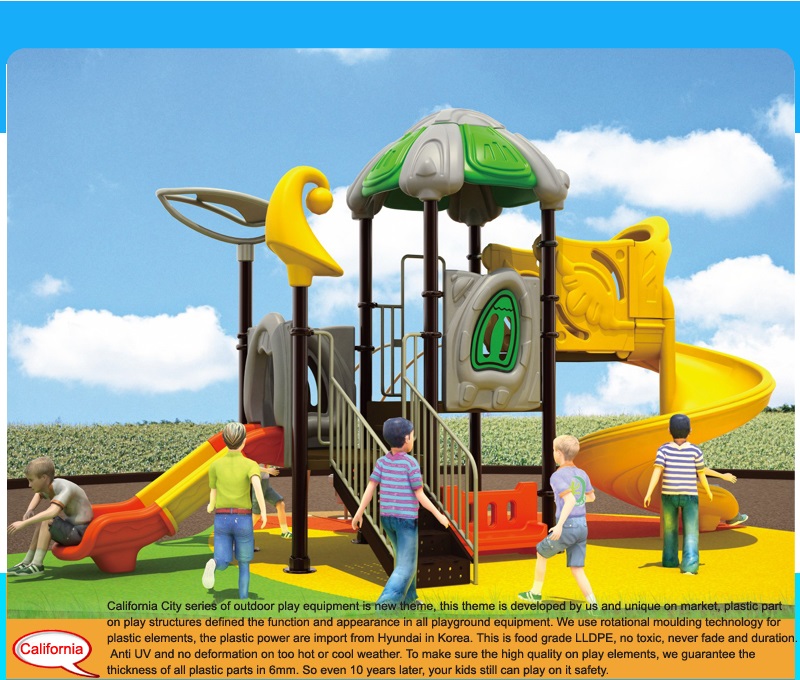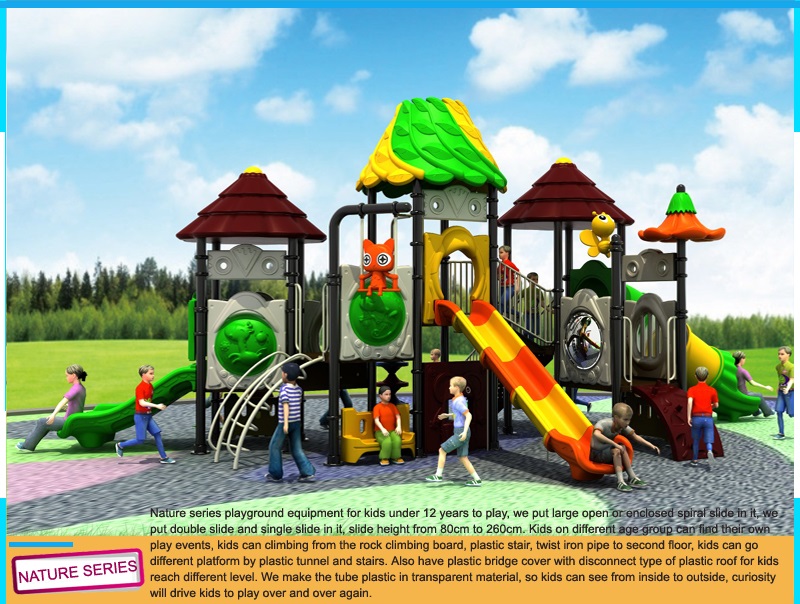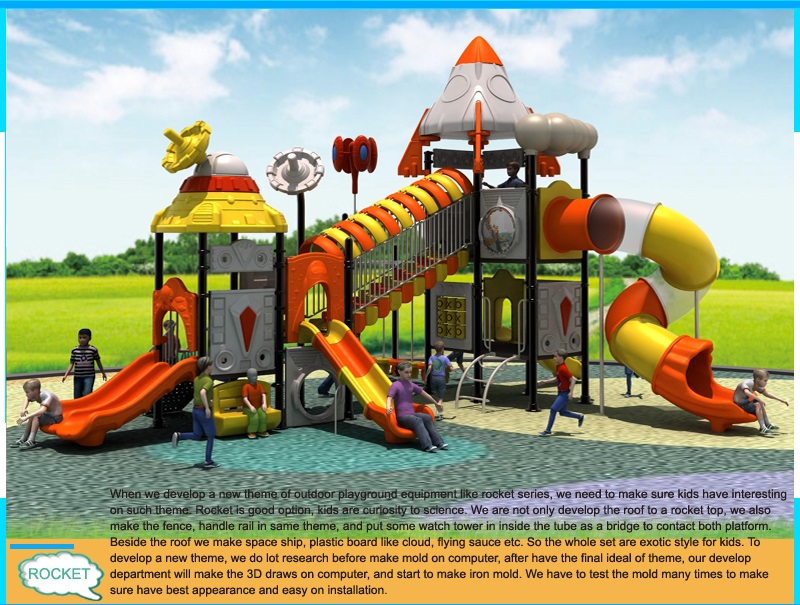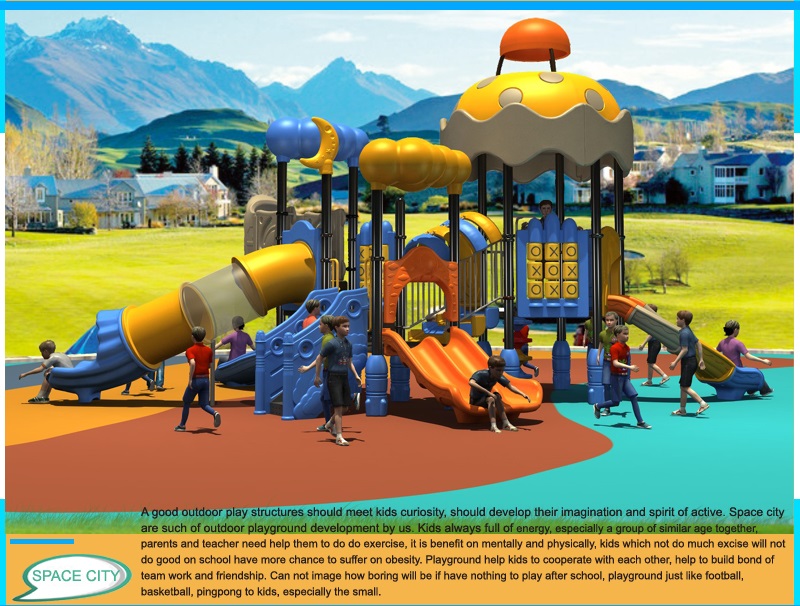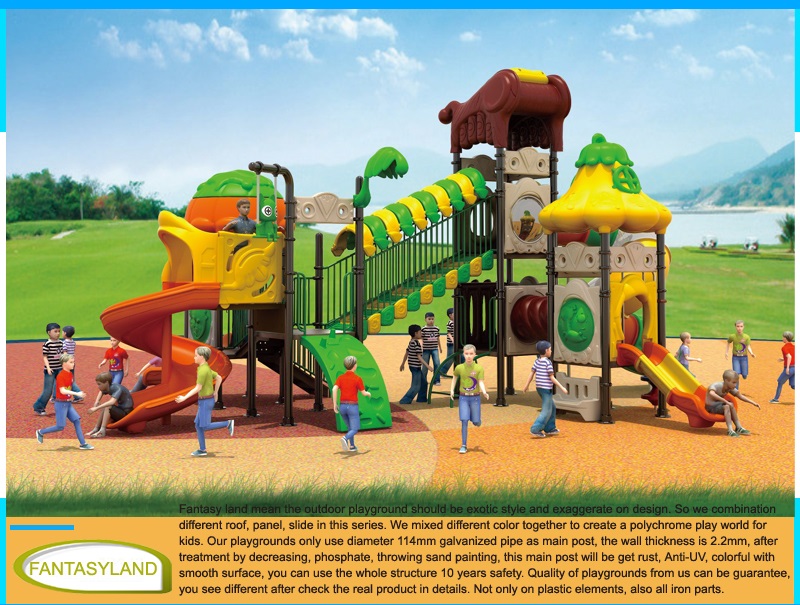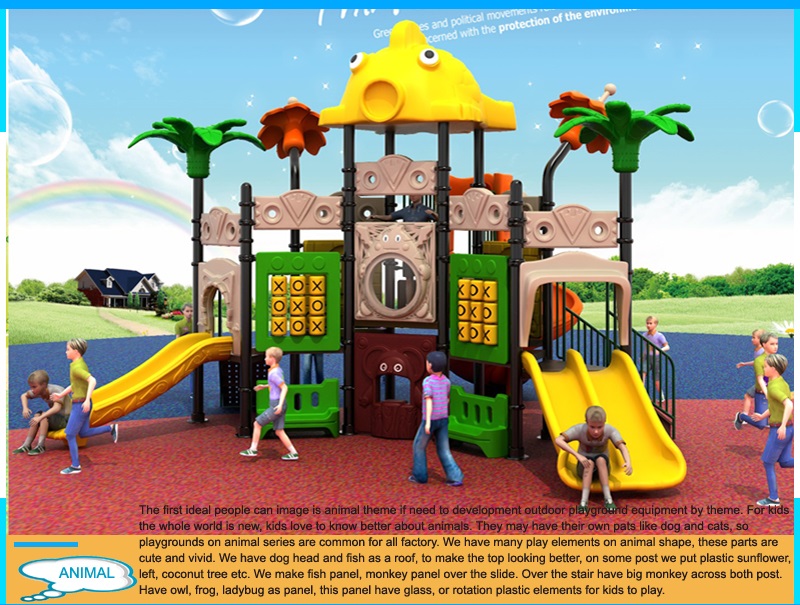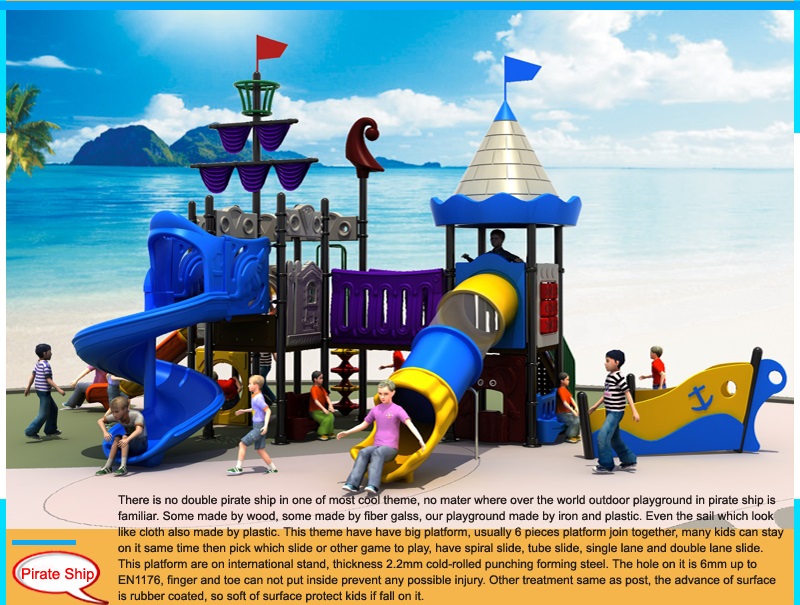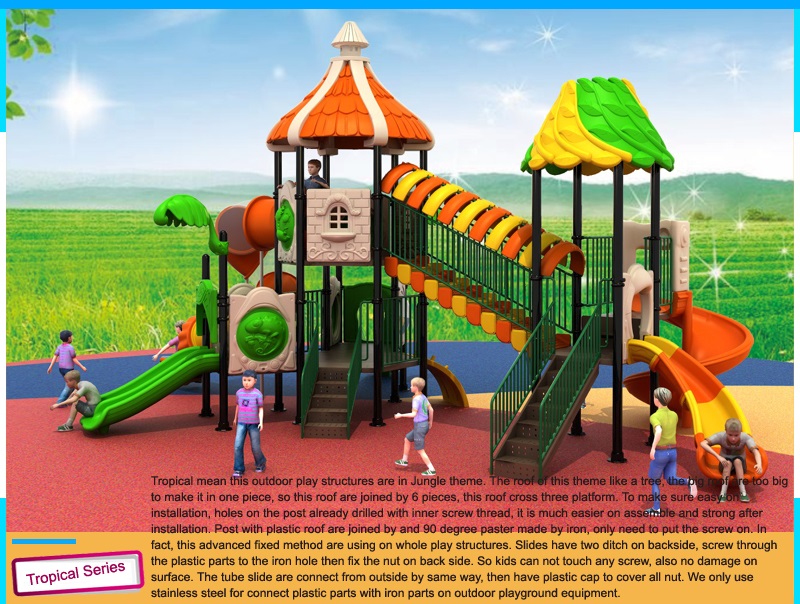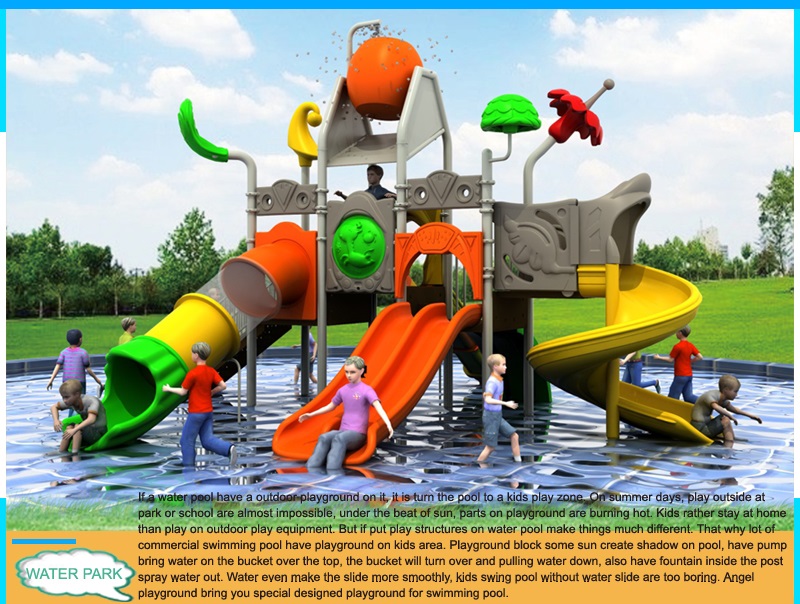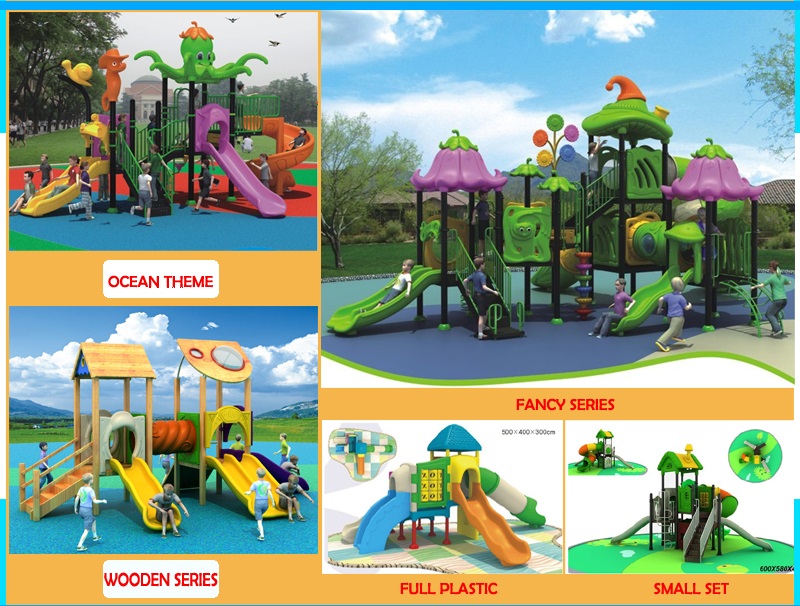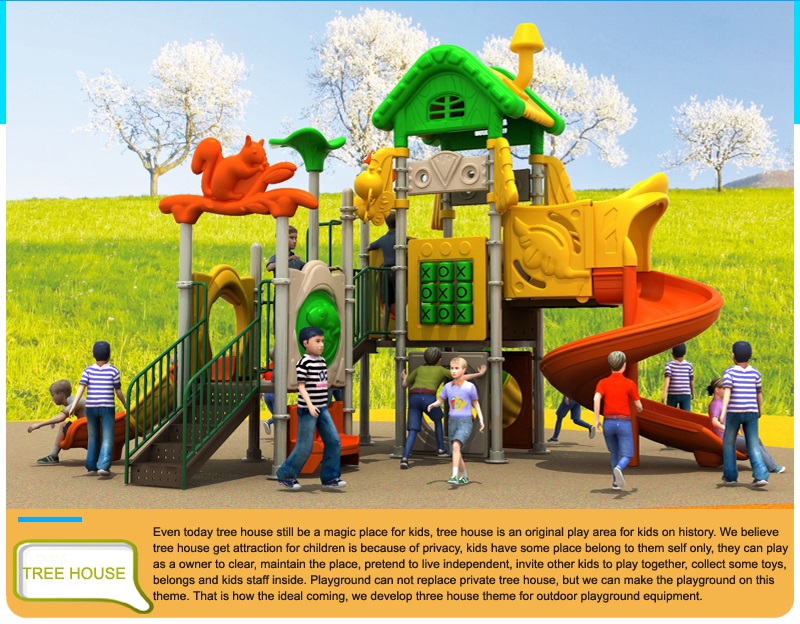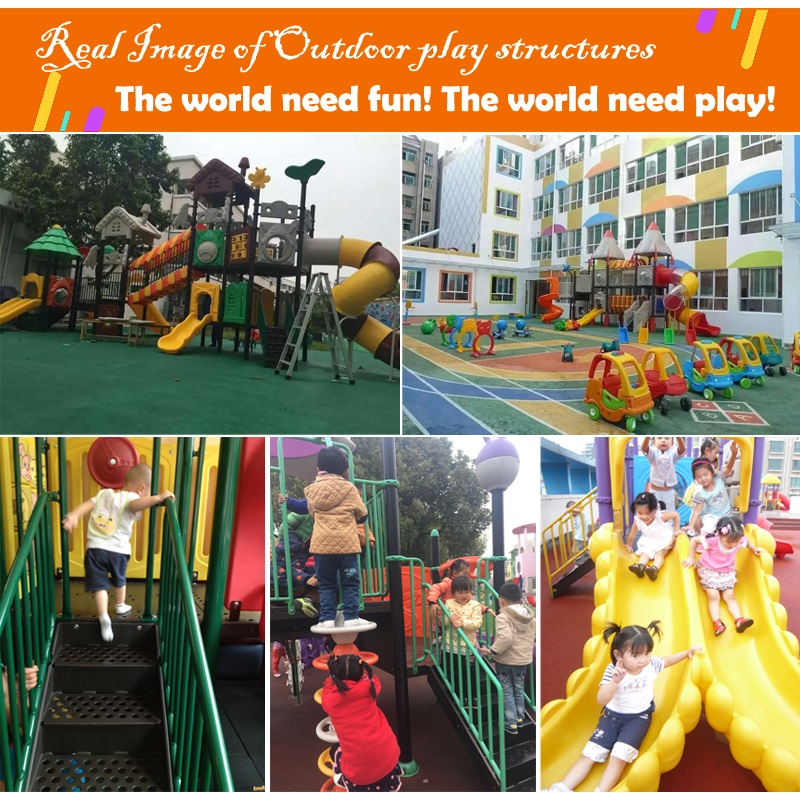 What about Holding Public-Service Activities in Outdoor Playground
Traditional education tends to isolate students from society and fail to prepare them well enough for their future. Parents though they are giving them the best education and failed to realize that the education system is actually hinder their development in some aspects. What kids need is more than knowledge from textbooks, public-service activities should also be added to their daily life so that they can learn something different. However, there arises a problem that what kids of public-service should they attend as a vulnerable and powerless group in the society? Therefore, children's playing area like outdoor playground should join in to make a contribution to hold some public-service activities both for fun and for kids to learn some experience of doing well for the society. What's more, holding public-services also benefit outdoor play center itself because it overpass many other outdoor play centers in giving kids something more than just playing.
On the one hand, public-service activities can serve to improve children's sense of responsibility. Children, as the pillar of our society, must acquire the ability of taking up the responsibility of their own. The character of responsibility is the life-long treasure that one will benefit from. The sense of responsibility can't be learned in schools, but in real life practices. Therefore, the public-service activities in outdoor playground work better that school.
On the other hand, outdoor public-service activities held in outdoor playground will make it more accessible to children to join to make social contribution. Outdoor play structure is so convenient in our life that every kids can come and play, public-service activities, as an important part of our society, if only held in former situations and far away from the life of normal people, how can they get a chance to access it?
Last but not least, children will be less nervous when they take part in such a helpful activities. It well received that a strict situation often nervous kids and they will feel frightened at the people or at the whole surrounding, which will even remind him of schools with strict teacher, which will lead to their failure of understanding the whole activity. However, if it is in outdoor playground, a place they pay visit and have fun, the feeling of unfamiliarity and distance will largely reduced.
All in all, outdoor play center help to add many possibilities to children's life and does a favor to make them a well development children rather than those solely equipped with knowledge. At the same time, an outdoor playground is also a good choice for fun for both kids and parents. Therefore, I hold the opinion that outdoor kid playground should hold public-service activities.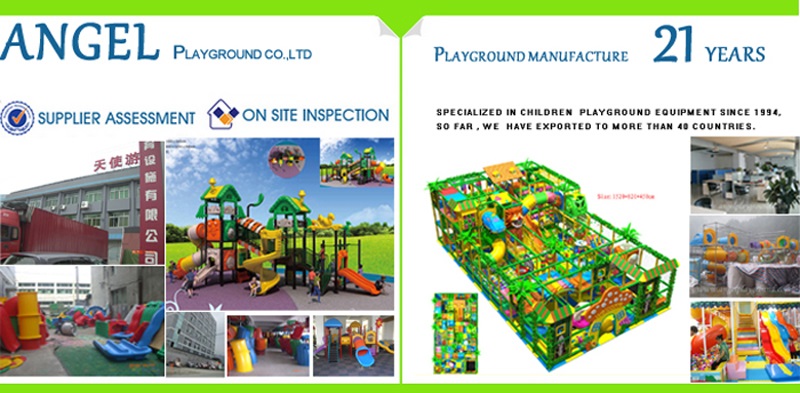 Reviews


Jakub Says:
Mogę pójść o katalog

Angel Playground Equipment CO.,LTD Says:
We are pleasure to help you regarding kids playground business, Process please kindly check your email, We will provide customized design and set up on your place.


ALI ALSALEM Says:
Please send me the catalog.

Angel Playground Equipment CO.,LTD Says:
Hope this message find you well, we are pleasure to make proposal for your kids play area, please check our reply to your email. Thanks!


ALI ALSALEM Says:
Amazing, I would love to get more details, catalogs, etc.

Angel Playground Equipment CO.,LTD Says:
Please check reply to your email, Please follow the process and provide layout informaiton, We are pleasure to make suggestion for your kids playground.


Cecilia Says:
Hi can you send me the catalog please

Angel Playground Equipment CO.,LTD Says:
Got your message, Thanks! Please check your email for process of start indoor playground, Looking forward your reply with layout information


Mike Dean Says:
Hello I would like a catalog.

Angel Playground Equipment CO.,LTD Says:
Nice day! Already sent, please check and reply with information of your play area."
Add a Review
Your Phone & Email address will not be published. Required fields are mareded*
ANY QUESTION?