Best indoor playground in Greensboro, NC
Views: 2439 Update date: Mar 10,2022
01,Bumper Jumpers Indoor Playground
Address: 4217 W Gate City Blvd, Greensboro, NC 27407
02,Safari Nation Greensboro
Address:3900 W Market St, Greensboro, NC 27407
03,Velocity 360 Fun Zone
Address:4435 Monument, Medlock Trc, Greensboro, NC 27409
04,Jump-N-Fun
Address: 699 Sunshine Way, Greensboro, NC 27409
05,Sky Zone Trampoline Park
Address:1572-A Highwoods Blvd, Greensboro, NC 27410
06,Rockin' Jump Greensboro
Address:4215 W Gate City Blvd, Greensboro, NC 27407
07,Altitude Trampoline Park
Address:2268 Golden Gate Dr, Greensboro, NC 27405
01,Bumper Jumpers Indoor Playground
Bumper Jumpers Indoor Playground in Greensboro, NC is the Triad area's most exciting bounce house, Birthday Party Venue and more importantly an excellent play facility for Kids age 1 to 14. Our temperature-controlled play house is filled with amazing inflatables, play structures, games, and other activities to ensure learning through creative play, regardless of the weather outside. We have a Special TODDLERS PLAY area for Children aged under 4 years.
Address: 4217 W Gate City Blvd, Greensboro, NC 27407
Phone number:(336) 855-0056
https://www.bumperjumpers.com/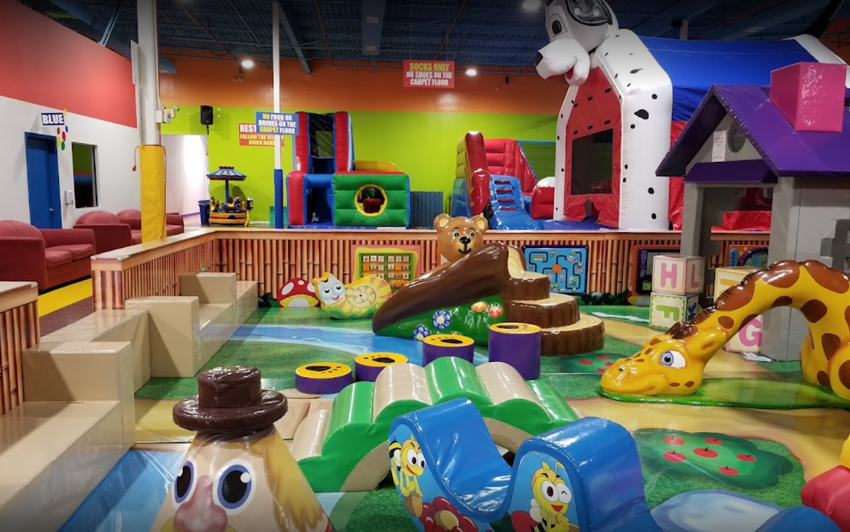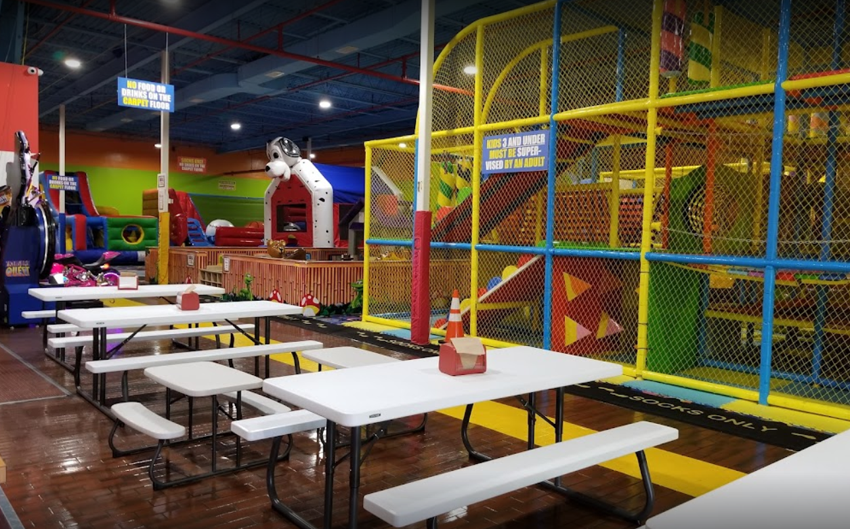 02,Safari Nation Greensboro
Safari Nation is a Family Entertainment Center, also known as a Children's Fitness Center. In 2012 in Greensboro, NC, Safari Nation was founded by a husband and wife who believed that parents needed a good place to take their children to play. The business soon became widely popular because of the clean, safe, and secure environment offered. It gives kids a chance to burn some energy, regardless of weather conditions outside, while parents can relax as their kids have some fun. All parents know of the importance of physical activity in childhood, and Safari Nation's play areas encourage physical activity in a way that is fun. With a jungle gym, zipline, bumper cars, toddler playground and inflatables, children are more motivated to burn calories and stay fit as they laugh and play with others.
Address:3900 W Market St, Greensboro, NC 27407
Phone number:+1 336-315-5115
https://www.thesafarination.com/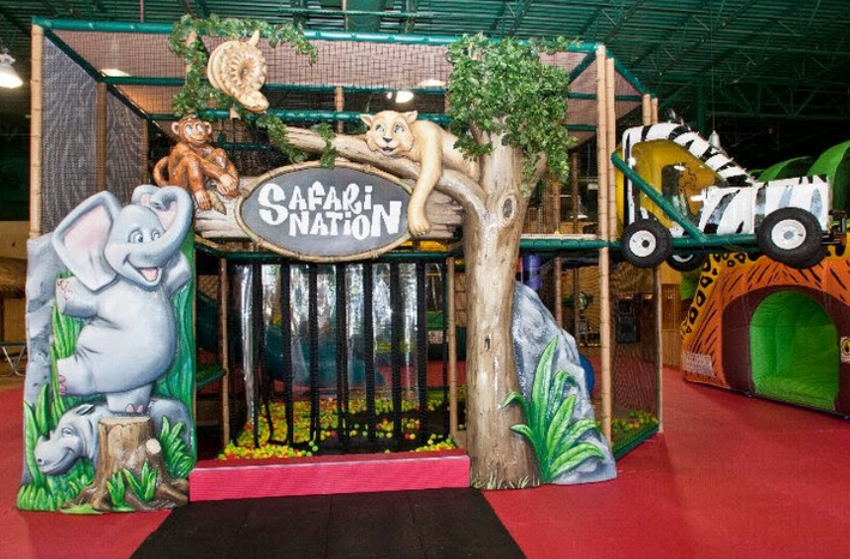 03,Velocity 360 Fun Zone
At Velocity 360 our mission is to provide a clean, safe, entertaining, inviting, family fun atmosphere and experience for families and organizations to enjoy quality and leisure time. Fostering the well being of local youth and adults and become a positive contribution to the lives and individuals in our community. We strive to help families and members of our community and surrounding areas live and maintain a healthy lifestyle. We offer state of the art equipment, lighting and sound so that you have an amazing experience with us.
Address:4435 Monument, Medlock Trc, Greensboro, NC 27409
Phone number:336-554-4922
http://www.velocity360funzone.com/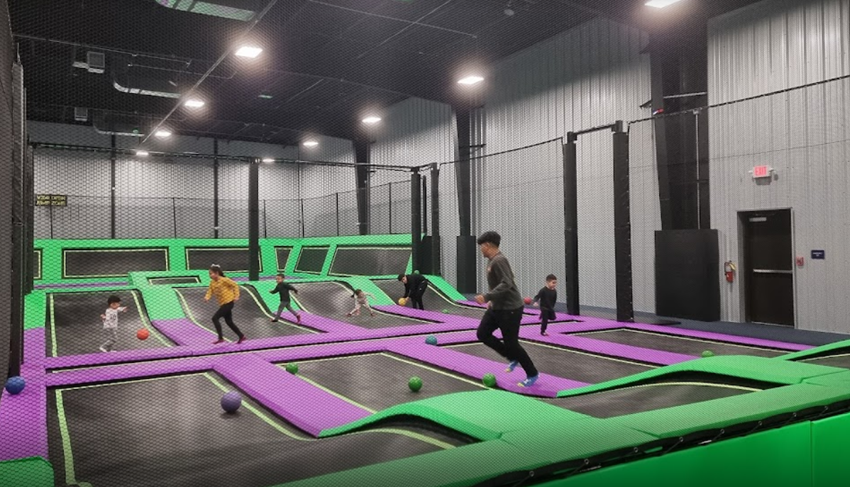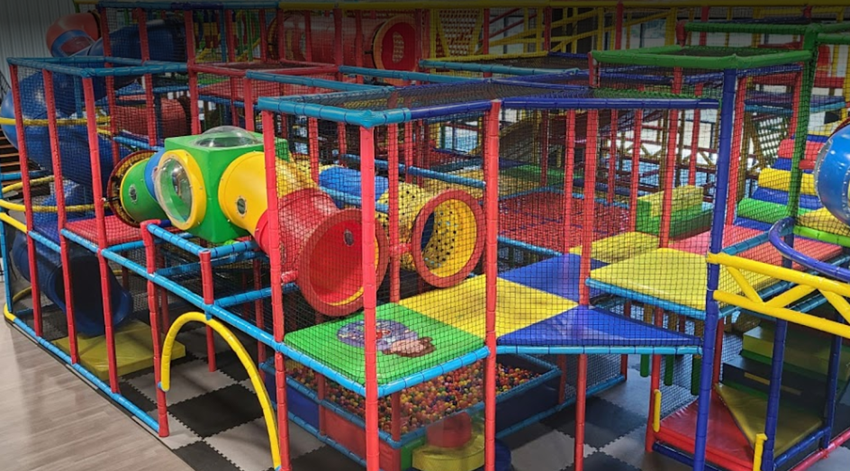 04,Jump-N-Fun
Our parties are designed to be fun and stress free! Each party has a friendly host who will take care of just about everything, so you can relax and mingle with your guests. Each party is private with only your invitees.
Address: 699 Sunshine Way, Greensboro, NC 27409
Phone number:336-292-4733
https://www.funindoors.com/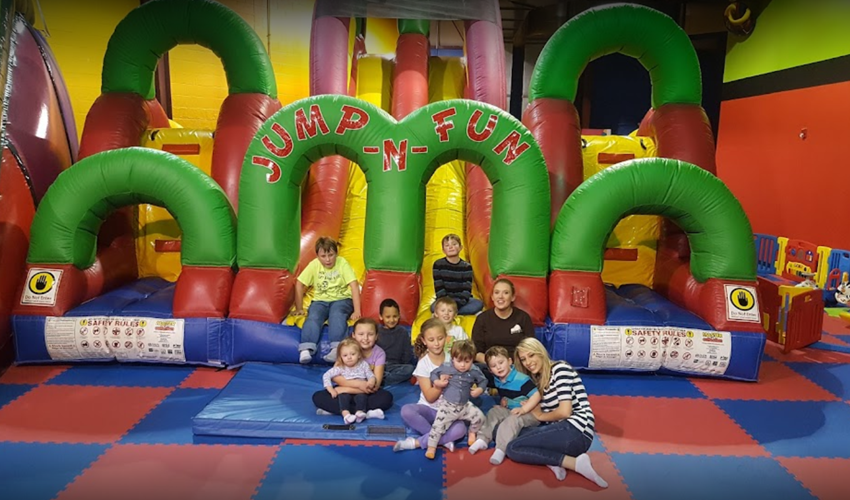 05,Sky Zone Trampoline Park
Sky Zone Greensboro is dedicated to providing you with the pure joy that comes with flying. We are sky lovers, thrill seekers and people who believe that jumping is freedom. We believe fitness can be fun and play can be smart. We are healthy and bursting with energy. We fly high and keep it safe. We are Sky Zone.
Address:1572-A Highwoods Blvd, Greensboro, NC 27410
Phone number: +1 336-550-1800
https://www.skyzone.com/greensboro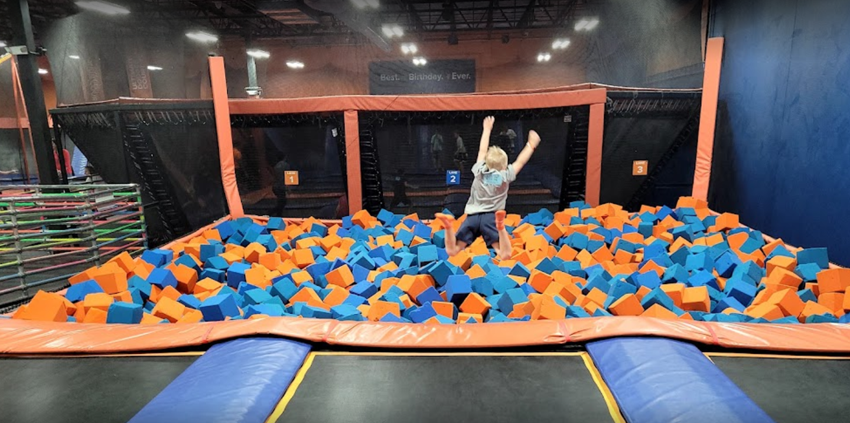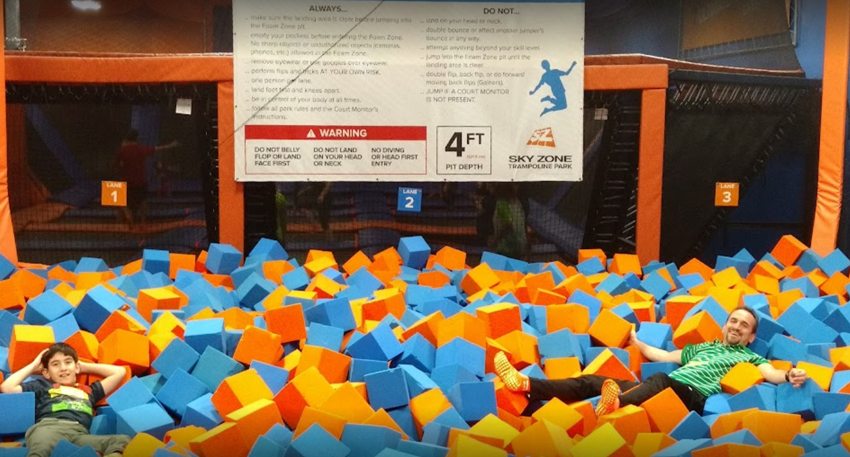 06,Rockin' Jump Greensboro
We're actually pretty easy to understand. We're people like you who want to exercise, but also like to have fun. Lots of fun. So instead of stairclimbers and weight machines, we decided to create a place where you can soar in open jump arenas, dive into pools of soft foam cubes, play trampoline dodgeball, do flips and somersaults.
We also wanted a new alternative for birthday parties and family gatherings, where quality food and private party rooms were guaranteed, and our kids could safely play while we socialized with other parents.
Address:4215 W Gate City Blvd, Greensboro, NC 27407
Phone number:(336) 355-1585
https://rockinjump.com/greensboro/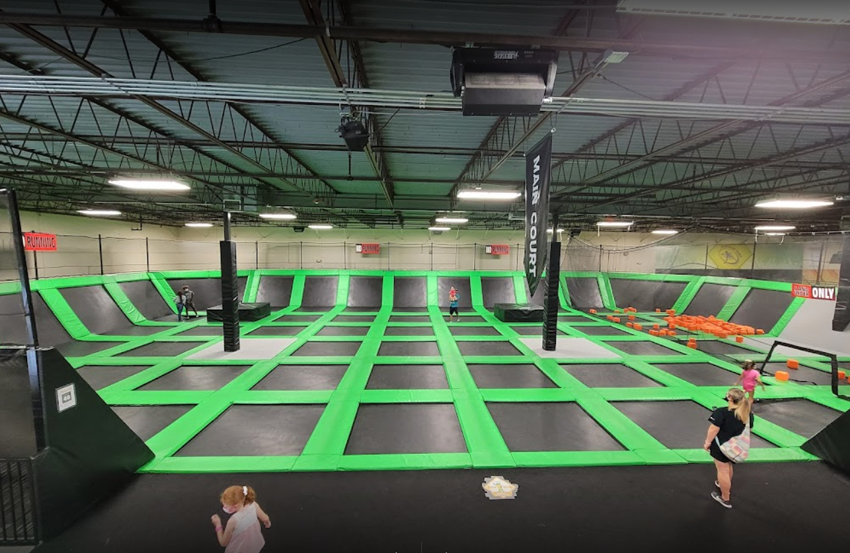 07,Altitude Trampoline Park
Channel your energy, cut loose with your best flips and tricks, and prepare for the Jump Life℠ Featuring 30,000 square feet of indoor trampolines and other attractions, Altitude Trampoline Park is an exciting destination for families, groups, and individual jumpers to have healthy, athletic fun.
Ready for jumps and jams? For all you dodgeball dynamos and wipe-out wonders ready to be free and play—we're ready too! Grab a jump pass and find the location nearest you.
Address:2268 Golden Gate Dr, Greensboro, NC 27405
Phone number:(336) 285-7185
https://www.altitudetrampolinepark.com/locations/greensboro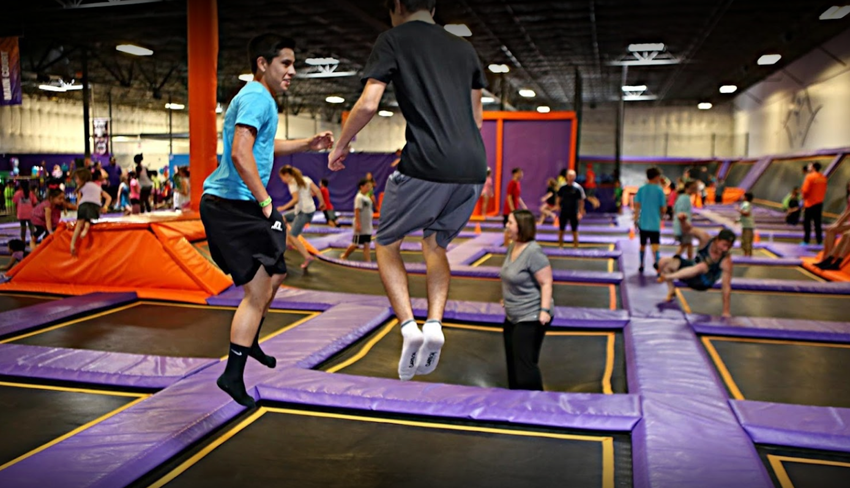 Comments

Ram Says:
Please email the catalog and pricing. Thank you.

Angel Playground Equipment CO.,LTD Says:
Hi Ram: Thanks for your message, Please check our reply to your email

Keshini Says:
Catalog and pricing please

Angel Playground Equipment CO.,LTD Says:
Hi Keshini: Thanks for your message, Please check our reply to your email. Please also share us more details of your inquiry

Andrea Lowe Says:
Id love a copy of pricing ,sizing,and contact info ..thank you so much

Angel Playground Equipment CO.,LTD Says:
Hi Andrea: Please check our reply to your email about the process and catalog etc...

Kasia Says:
I'd like to see your catalogue please. I'm in the process of researching different products.

Angel Playground Equipment CO.,LTD Says:
Dear Kasia: Nice day! Please share me more information of your inquire, please check process in your email.

Geraldine Morales Says:
Hi, please send catalogue

Angel Playground Equipment CO.,LTD Says:
Already sent, please check, Wish get your reply soon.
Leave a Reply
Your Phone & Email address will not be published. Required fields are mareded*