Ocean Theme
Product Description
Send Inquiry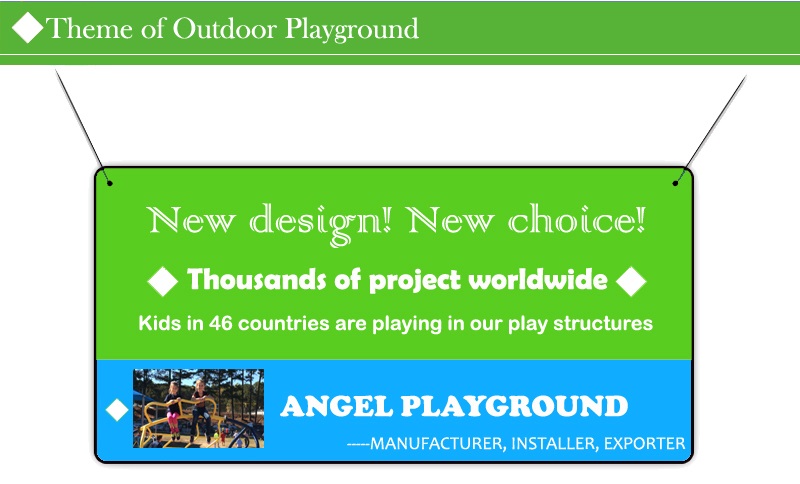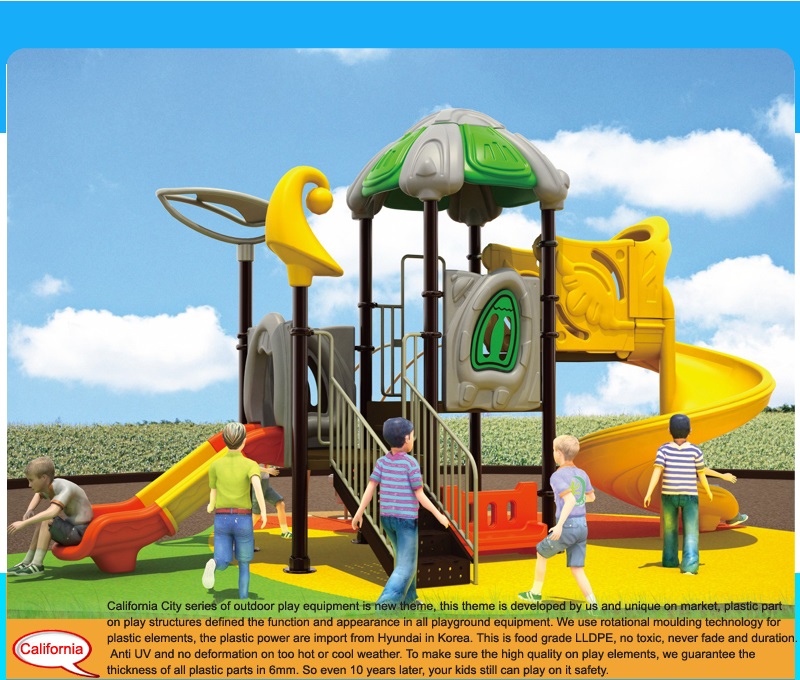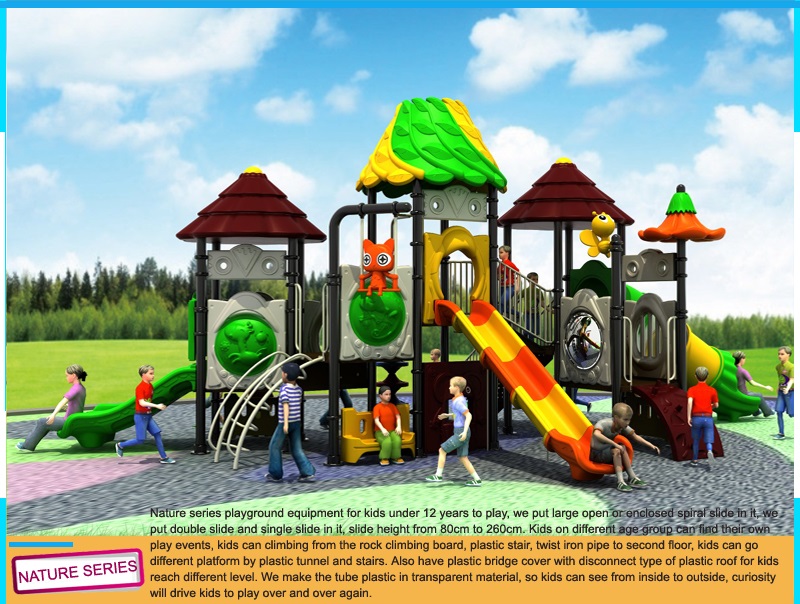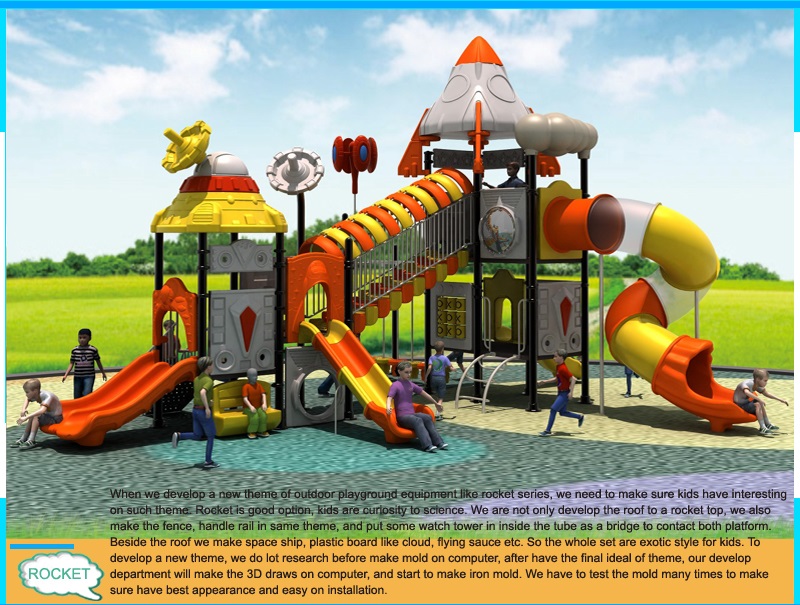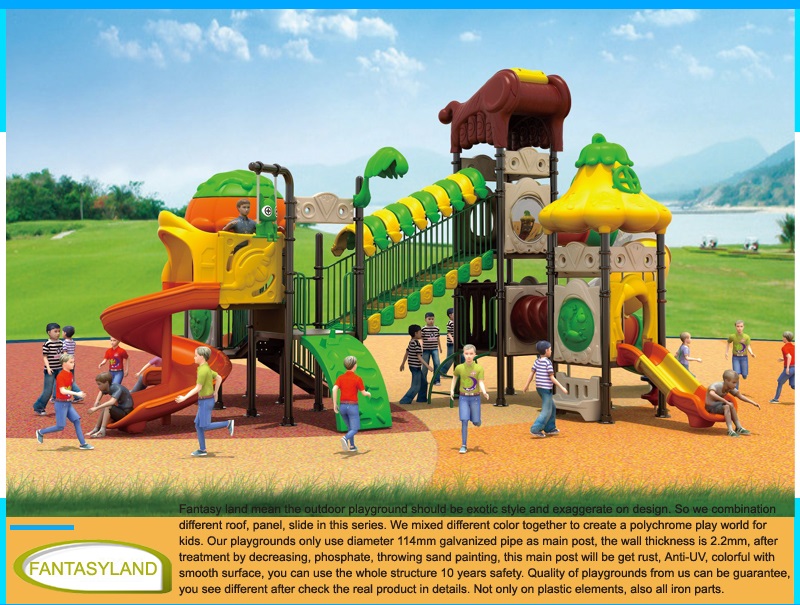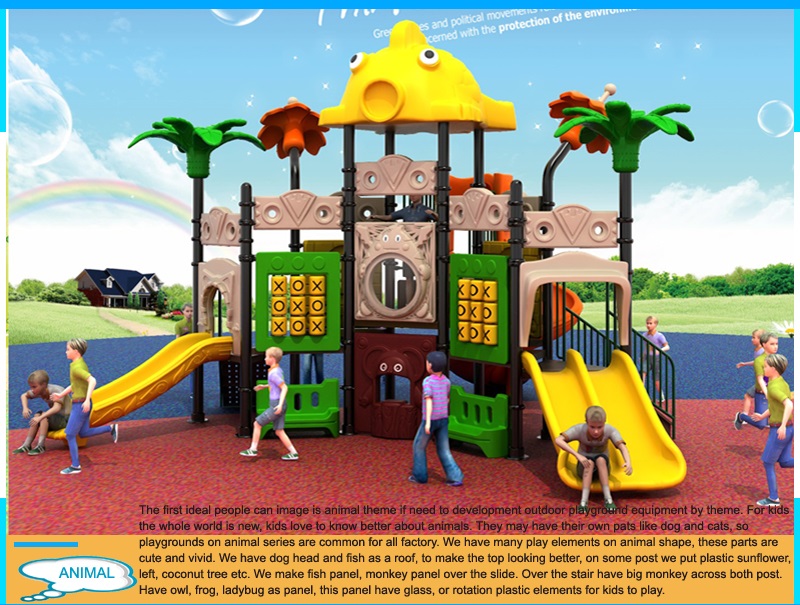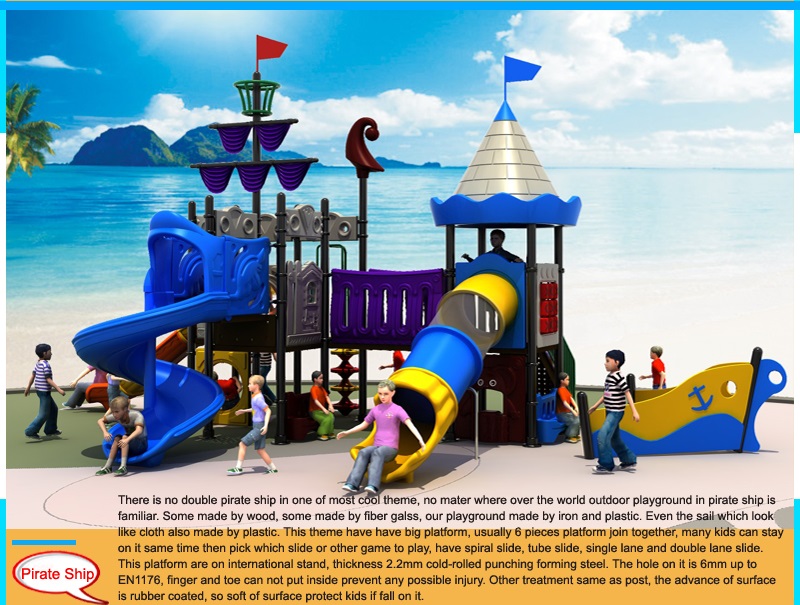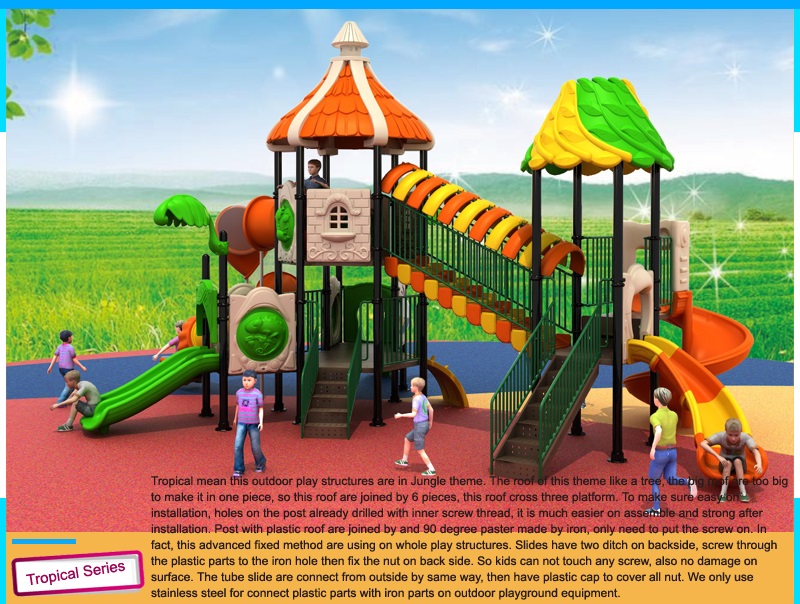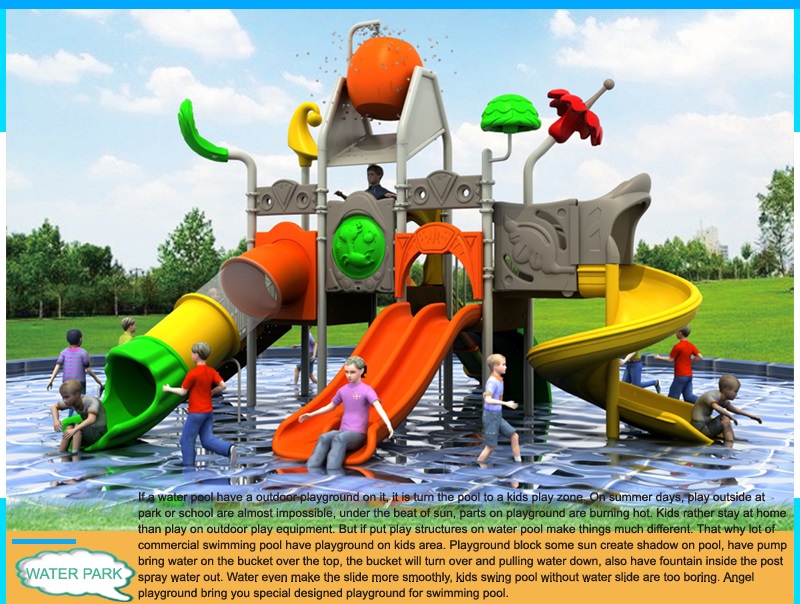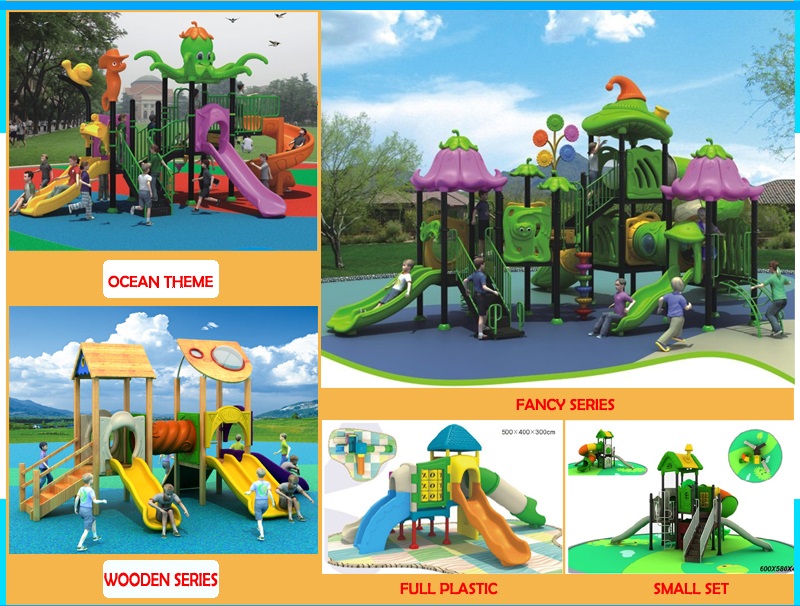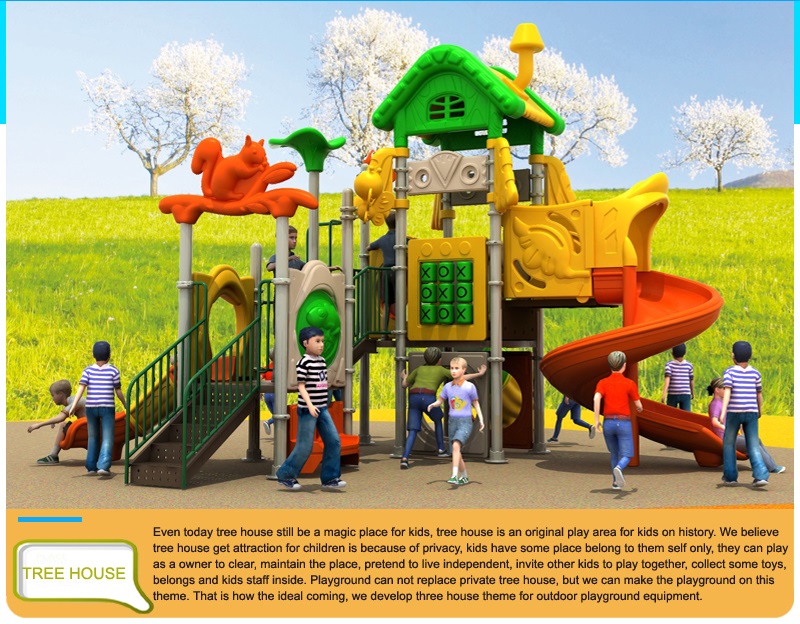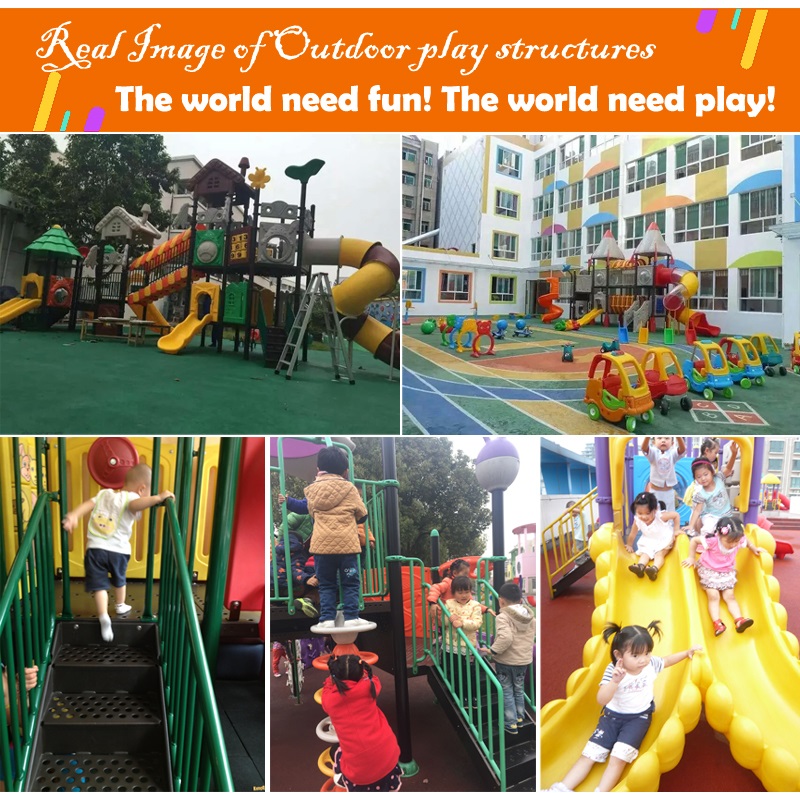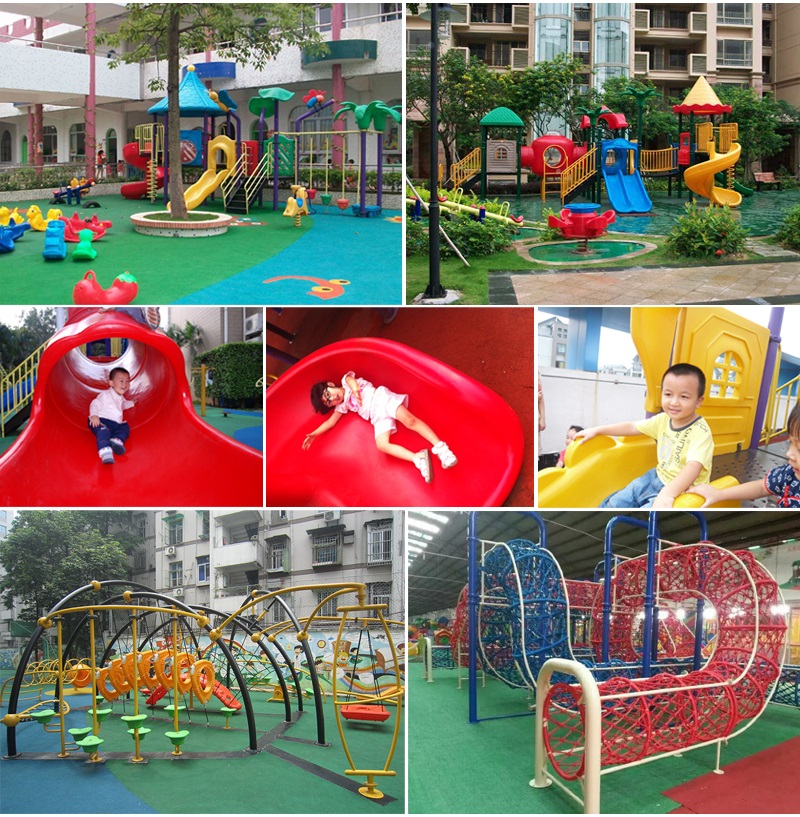 On the importance of outdoor playground activities to children
Nowadays, although more and more people pay much more attention to their children's study, they do not ignore the importance and necessity of outdoor playground activities to their kids. Once the children have finished their tasks, they would take the kids to some entertainment places for some relaxation, such as zoos, fairgrounds, parks and so on. Because outdoor playground really plays an essential part in children's growing. Next, I will list several reasons why do I think outdoor playground activities play an important part to children's growing. Here are the reasons.
To begin with, kids' growing can not only include study, and can not also just theory. Only when theory is combined with practice can children really get the knowledge points that they have learned in the school. Besides, kids should have a happy childhood, instead of being forced to do homework and learn hard everyday. Adults have a lot of pressure, needing relaxation, so does children. Maybe our adults would go shopping, have a big meal or go to singing room to free ourselves, while most children want to go some amusement parks to free themselves. For example, sit the cable car, or the jumping bed even the spook house. Children are always curious about the outside world, and they want to experience more outdoor playground activities to enlarge their sight. Above all, kids could share their different feelings with those who also have outdoor playground activities with their parents or relatives. If the kids never experience, they would have few conservations with the peers, after a long time, they would feel lonely, and be isolated with their classmates and even no one would be willing to play with him.
Secondly, curiosity is the nature of children. They always want to touch the nature as much as they can. As a result, they are always looking forward to being taken to outdoors to do something interesting or something strange. Most parents hold the view that only living in the protected places does children have a happy and healthy childhood. But in fact, if children live under the protection of their parents all the time, they would not be confident. Once they meet some trouble, they would easily be broken just like the flower vase. If you want your kids to be confident and brave, take the kids to see the outside world and do outdoor playground activities as much as you can. At the meantime, develop the kids' personality, teach them when meeting trouble, and do not feel afraid, and just face it bravely. Just believe you can solve it by yourself.
From the forgoing, we can draw a conclusion that outdoor playground activities do play an importance part to children's growing. Parents would know more about their children and have a good relationship with their kids by doing something outdoor playground activities together. What is more, it also does good to build one's personality. When the kids are very young, they can realize that they should face the trouble bravely, and try best to solve it when the parents are away from them.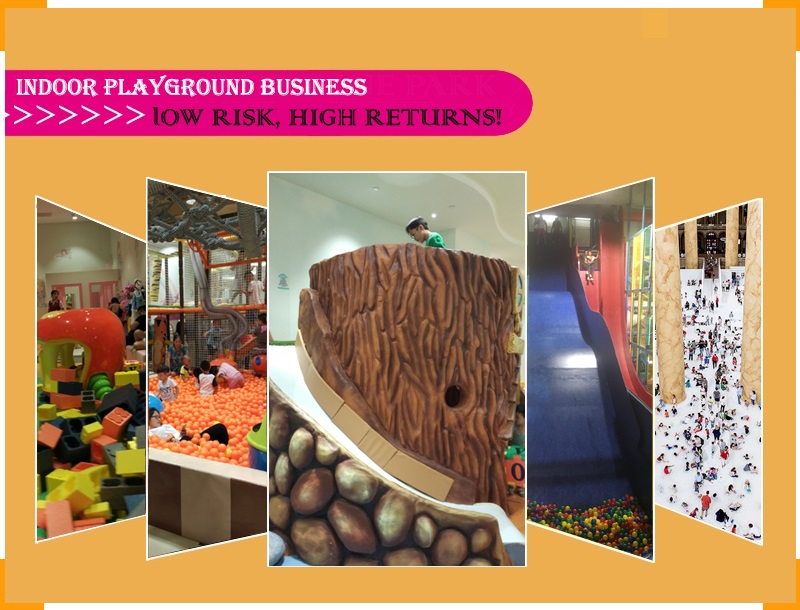 Reviews


Betty Says:
Hi im planning to create a play are for kids and in interested to make tranpoline park, so i need to know prices of your iteams thanks

Angel Playground Equipment CO.,LTD Says:
Hi Betty: Thanks for your inquiry, we will reply you with details information very soon, please share us the layout once you got our email.


carlos camacho Says:
Looking for a small set up for my baby, don't have to much space available and I will like to see if you have any design that I can look. Thanks

Angel Playground Equipment CO.,LTD Says:
Thanks for your inquiry, Will reply to you very soon! Please share the floor plan to us, so we have better ideal to make the proposal.


Lashe Says:
Good morning I'm interested in the indoor play equipment and outdoor. Can I have prices for each?

Angel Playground Equipment CO.,LTD Says:
Nice day! We will send you price list for outdoor playground, for indoor playground is 100% customized, Design online for referene only, we need the floor plan from your side to make proposal.


Angela Scudder Says:
I am looking for a small play center that has a slide that is under 10 ft tall and approximately 16ft x 16ft. Let me know! I have a small space, but would like a climber in there.

Angel Playground Equipment CO.,LTD Says:
Thanks for leave message to us, By email already sent you a proposal for size 16x16x10ft. please check.


Jessie sambo Says:
I s it possible to buy from Malawi? I truly need this ,its my dream.

Angel Playground Equipment CO.,LTD Says:
Hi: No problem for the shipping, we shipping world-wide.
Add a Review
Your Phone & Email address will not be published. Required fields are mareded*
ANY QUESTION?