Advantages of inflatable climbing wall and slide
Views: 9054 Update date: Jul 09,2017
Children are born climber to climb everything around them during their growth. Stimulated by various events such as game,matches can develop kids ability and personality. By playing our inflatable climbing wall and slide can improve their confidence and determination to overcome difficulties, Be tough on mind and physical.
Below are Six advantage of
inflatable climbing
and slide bring for kids!
1, more confident
Overcome giant climbing wall and slide down from large inflatable slide bring big joy and confidence. After conquer all obstacle during play will certainly be more confident and brave when meet difficult next time!
2, strength the body
During play, kids have to bearing their own body weight and gravity. This is game which not get boring need harmonize whole body, this game require combined hands and feet without hesitate. Will definite strength kids on physical!
climbing the wall will strength player's body. During playing, children have to bear their own weigh as well as the earth gravity. This is a game that needs the prefect combination between hands and feet, this is a game without male and female;
3. Focus attention ── when playing the climbing wall, children need to focus all their attention in case of falling down, this is very helpful to our children's future studying career.
4. Enhance enterprise ── keep on or give up when climbing, what our children need are not only the courage, but also the willpower, sense of honor and the determination of self-transcendence.
5. Improve coordination ── this is the key ability even than children's strength when playing this item. Some experts abroad even begin to train children's body coordination through this kind of playing item.
6. Enhance the sense of balance ── sense of balance is also a significant factor when climbing. We always call players spider man, from this point of view we can see how important the sense of balance plays when climbing. Those guys who still in the process of cultivating their balance and coordination, climbing wall is the best choice for them to strength. Come on!
Copy right by Angel playground equipment©
please site the origination when you quote the information!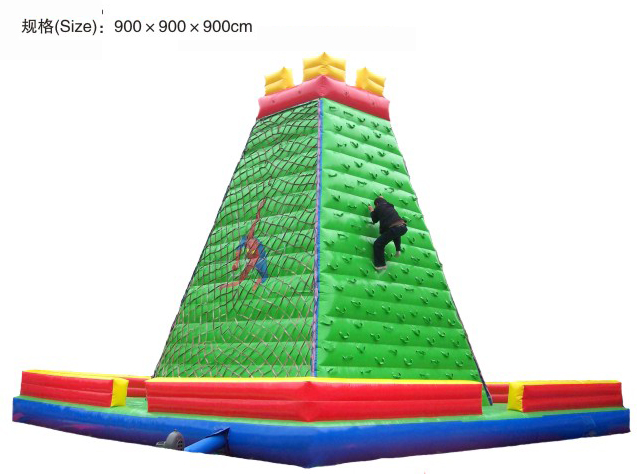 Comments

Rakesh Patel Says:
Indoor Soft play setup for 3 to 10 year age group..plz reply with design and setup cost.

Angel Playground Equipment CO.,LTD Says:
Hope this message find you well, we are pleasure to make proposal for your kids play area, please check our reply to your email. Thanks!

Siri Says:
Hi would like to know the logistics to setup a playarea and party hall for kids

Angel Playground Equipment CO.,LTD Says:
Already sent, Please check. Looking forward to your reply.

Alicia Says:
May I have a catalogue with pricing? Thank you

Angel Playground Equipment CO.,LTD Says:
Got your message, Thanks! Please check your email for process of start indoor playground, Looking forward your reply with layout information.

Rakesh Says:
We are keen to open one of indoorplay park in our town in new zealand. Pls send us information to get ideas

Angel Playground Equipment CO.,LTD Says:
Nice day! All price online are real, If anyone you like just let me know, we are pleasure to share you details, Process please check your email.

Shukria Says:
Hi I would like to open indoor playground in Toronto Canada . Do u guys access to Canada . I really like it the Rush fun park . I would like to talk about how much it cost and what is the progress

Angel Playground Equipment CO.,LTD Says:
Nice day! Please check your email for catalog, please follow the process and provide floor plan, We will make a good design for you.
Leave a Reply
Your Phone & Email address will not be published. Required fields are mareded*