Top 10 Manufacturers of Kids Playground Equipment
Views: 10643 Update date: Dec 21,2020
Kids playground equipment including outdoor play set and indoor playset. Both playset have different supplier for commercial or for home use. You need to know differents and find the right one.
Manufacturers of Commercial outdoor playground Equipment:
Gametime, Miracle, Little tikes, Playworld in USA
Kompan in Denmark for Europe market
Lappest in Finland for Europe market

Hags in Poland for Europe Market
Suppliers in China: Huadong, Qitele, Angel Playground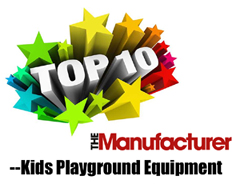 Click below images to visit the website of suppliers
Manufacturers of Backyard outdoor playsets like swing, slide and seesaw. For Home use playset can be purchase from playgroundequipment.com, stateofplay.com, Costco, Homedepost, Amazon. They have all parts and materials, which you can choose to DIY or you can get whole sets quickly.

01, Gametime in USA
GameTime is a Playcore company, GameTime brings play and recreation to people of all ages and abilities. Our local, experienced and trusted team deploys research-based programs and education to deliver the most tailored play and recreation environments in the world.GameTime designs and manufactures dynamic playground equipment that gets everyone active and immersed in fun. We work with communities around the world to build inclusive, active, and family-focused play and recreation spaces.


02, Miracle in USA

Miracle Recreation first began shaping the future of play in 1927 when our founder John Ahrens created the revolutionary Miracle Recreation Whirl — a thrilling, kid-powered merry-go-round — based on the timeless insight that, "kids want action" and the desire to create a legacy of "leaving it better than we found it." That same inspiration has driven more than 90 years of continuous dedication to developing innovative new products and creating safe, durable, inclusive equipment. We're always growing and changing to better serve you with new ways to make safer, longer-lasting play experiences that can be enjoyed by future generations.

03, Little tikes in USA

At Little Tikes Commercial, we believe in the developmental value of play. We understand that play is necessary for healthy child development, and that's why our play structures are specifically designed to encourage the physical, social, emotional, cognitive and sensory development of children of all abilities. Our commitment to delivering fun, innovative play structures that promote value of outdoor play has been a focus of our designs for over 40 years.

04, Playworld in USA

Our intentions are simple—childlike, you might say—but that's the point. Play is one of our most basic human
needs, and as we get older, one of our most forgotten. But we've never lost sight of the value of play . . .
and we never will. We're not just in the business of making playground equipment. We're in the kid-empowering,
confidence-building, health-promoting, community-strengthening business—the business of saving play.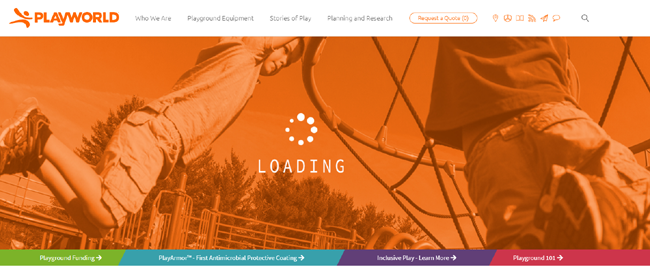 05, Lappest in Finland

Lappset Group Ltd provides play and sport experiences for people of all ages. We offer also a wide collection of modern and classic street furniture. Lappset Creative stands for design and construction of themed attractions (family entertainment centres) for the indoors and outdoors. Our fun, inspiring and positively surprising facilities help people to stay active today and feel better tomorrow. Our vision according to our North Star 2020 strategy is to be our customers' first choice by creating the greatest customer and end user experiences.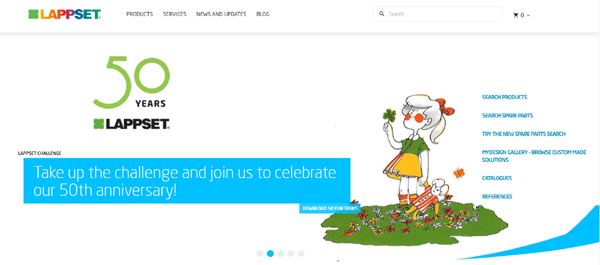 06, Kompan in Denmark

KOMPAN's purpose is to help our customers to healthier and happier communities, and we have done this since 1970.
The founder of KOMPAN was an artist who started out designing sculptures in 1970. When Tom Lindhardt witnessed how much children loved to play on his art, he decided to make play sculptures for the them. In the Seventies there was a lifestyle shift with many people choosing to live in cities rather than in the country. This urbanization forced architects to plan large, and often anonymous, areas of public housing. Tom observed "The environment lacked colour and form." So he set out to make round and colourful play features that children could use for navigating around the housing areas. It gave the area the individuality and identity and children something to play on. Half a century on, it continues to give children a beacon to help them navigate through the early fun years of life, and of course, something special to play on. It's a philosophy that is still very much part of our DNA.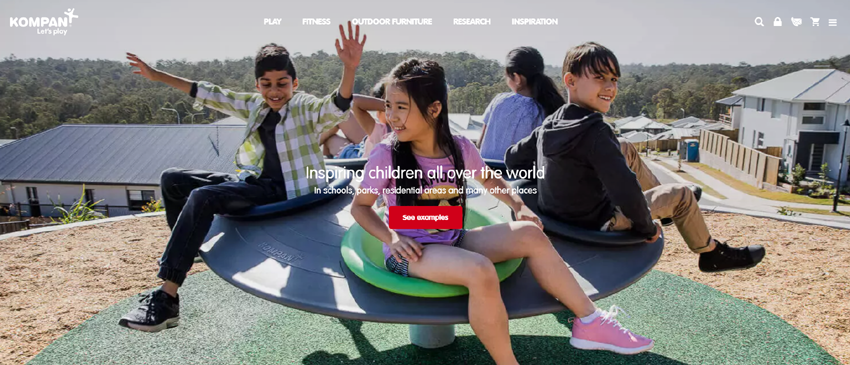 07,

Hags in Poland
HAGS is part of the Playpower family of companies
HAGS was founded in Sweden in 1948 with a mission to make the world a better place by providing outdoor play equipment for children - a mission we still live up to through the range of products we design and manufacture today.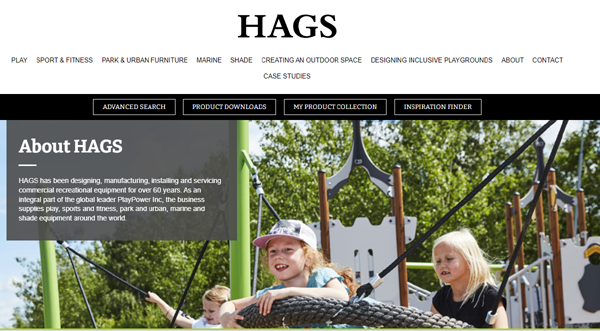 Manufacturers of Backyard outdoor playsets like swing, slide and seesaw. For home use playset can be purchase from playgroundequipment.com, stateofplay, Costco, Homedepost, Amazon. They have all parts and materials, which you can choose to DIY or you can get whole sets quickly.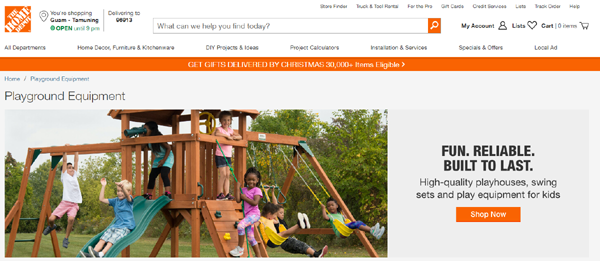 There is a better way to play, and at PlaygroundEquipment.com we believe our equipment is the pinnacle of play. Although, our product is often the most affordable in the industry, we maintain the highest quality, not just in product, but also in customer service. We're obsessive about our brand and it shows. Our innovations set us apart from the crowd as we're constantly setting out to create new types of play and provide children with meaningful playtime. We're excited for every child and client that gets to experience our hard work firsthand.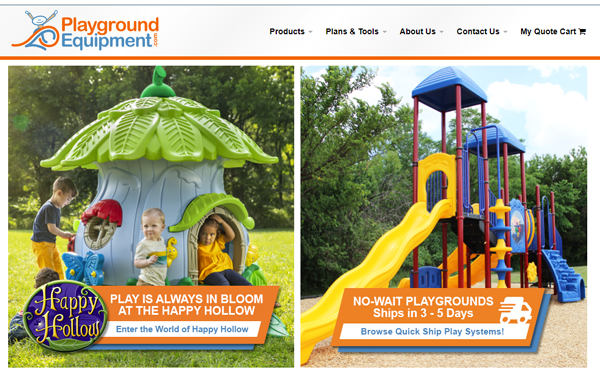 08, Huadong in China
Zhejiang Huadong Entertainment Equipment Co.,Ltd, located in Jilongyu industrial zone of Yongjia in Zhejiang Province, is in favorable geographical situation where facing provincial road "S49" and only 800 meters far away from the Exit "Mei'Ao" of High way. It has been working on building up a reputable enterprise which manufacture high grade playground equipment for domestic market and abroad.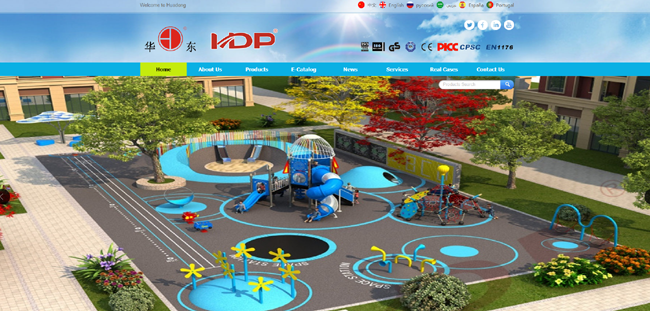 09, Qitele in China

Qitele Group Co., Ltd, has been one of the leading playground equipment manufacturers in global marker since established in 1996. We have more than 25 years experience in producing outdoor amusement facilities, toys and other 22 series more than 100 kinds. We are engaged in providing our clients with the most suitable large entertainment space solutions in public playgrounds and exercise areas, schoolyards, fun parks and recreational areas.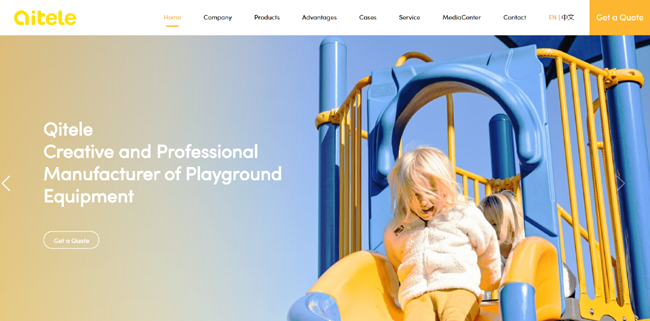 10, Angel playground in China

Angel playground are combined Enterprise of development production and sales. There are modern production factory and office building more than 20,000 square meters. Now our production range are cover 24 series, Thousands attractive design! During these years, we makes the reach and invention bravely and improves the productions technology. The product has input beauty and function designing with the best characteristic of the combination of foreign and domestic style, Friendly and safe playground. Children from 70 countries are enjoying our playground equipment as America, Canada, Brazil, Panama, Colombia, Holland, Finland, Sweden, Ukraine, Russia, Korea, Spain, Italy, Belgium, Czech, Slovakia, Slovenia, Greece, Singapore, Japan, Korea, AU, UAE........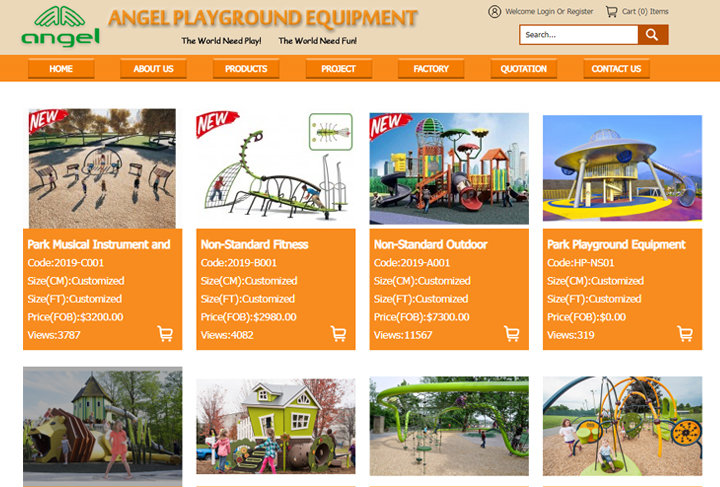 Comments

Rakesh Patel Says:
Indoor Soft play setup for 3 to 10 year age group..plz reply with design and setup cost.

Angel Playground Equipment CO.,LTD Says:
Hope this message find you well, we are pleasure to make proposal for your kids play area, please check our reply to your email. Thanks!

Siri Says:
Hi would like to know the logistics to setup a playarea and party hall for kids

Angel Playground Equipment CO.,LTD Says:
Already sent, Please check. Looking forward to your reply.

Alicia Says:
May I have a catalogue with pricing? Thank you

Angel Playground Equipment CO.,LTD Says:
Got your message, Thanks! Please check your email for process of start indoor playground, Looking forward your reply with layout information.

Rakesh Says:
We are keen to open one of indoorplay park in our town in new zealand. Pls send us information to get ideas

Angel Playground Equipment CO.,LTD Says:
Nice day! All price online are real, If anyone you like just let me know, we are pleasure to share you details, Process please check your email.

Shukria Says:
Hi I would like to open indoor playground in Toronto Canada . Do u guys access to Canada . I really like it the Rush fun park . I would like to talk about how much it cost and what is the progress

Angel Playground Equipment CO.,LTD Says:
Nice day! Please check your email for catalog, please follow the process and provide floor plan, We will make a good design for you.
Leave a Reply
Your Phone & Email address will not be published. Required fields are mareded*