Top 10 Indoor Playground in Gold Coast, Australia
Views: 442 Update date: Apr 02,2022
01,Doodlebugs
Address:54 Paradise Ave, Miami QLD 4220
02,BigTop Playhouse
Address:24 Kohl St, Coomera QLD 4209
03,Chipmunks Playland & Cafe Robina
Address:86/112 Robina Town Centre Dr, Robina QLD 4226
04,Smileez Playhouse & Cafe
Address:3b/250 Olsen Ave, Parkwood QLD 4214
05,EMF Jnr Pacific Fair
Address:Shop 2727 Pacific Fair Shopping Centre, Broadbeach QLD 4218
06,Reboundland
Address:335 Guineas Creek Rd, Elanora QLD 4221
07,Kids Zone - Gold Coast
Address:1 Sports Dr, Runaway Bay QLD 4216
08,iPlay Adventure Coomera
Address:Shop MM9 Westfield Coomera, 103 Foxwell Rd, Coomera QLD 4209
09,Jummps trampoline park
Address:Parkwood Village, 76-122 Napper Rd, Parkwood QLD 4214
10,BOUNCEinc
Address: 5 Sunlight Dr, Burleigh Waters QLD 4220
01,Doodlebugs
Doodlebugs is a family owned and operated play centre located in Miami on the Gold Coast. Doodlebugs has been built with relaxation, great coffee, good conversation and of course FUN in mind! We are fully air-conditioned with complimentary Wi-Fi for your use.
Address:54 Paradise Ave, Miami QLD 4220
Phone:+61 7 5575 1234
Online:https://goldcoastplaycentre.com.au/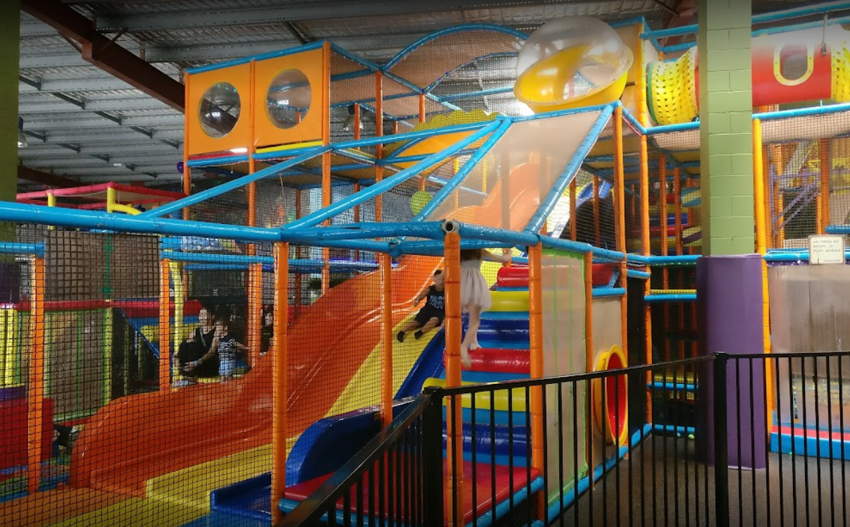 02,BigTop Playhouse
TRADING HOUR: Monday-Friday: 9am to 1pm
Saturday-Sunday: 9am to 2pm
Address:24 Kohl St, Coomera QLD 4209
Phone:+61 405 982 135
Online:https://www.bigtopplayhouse.com.au/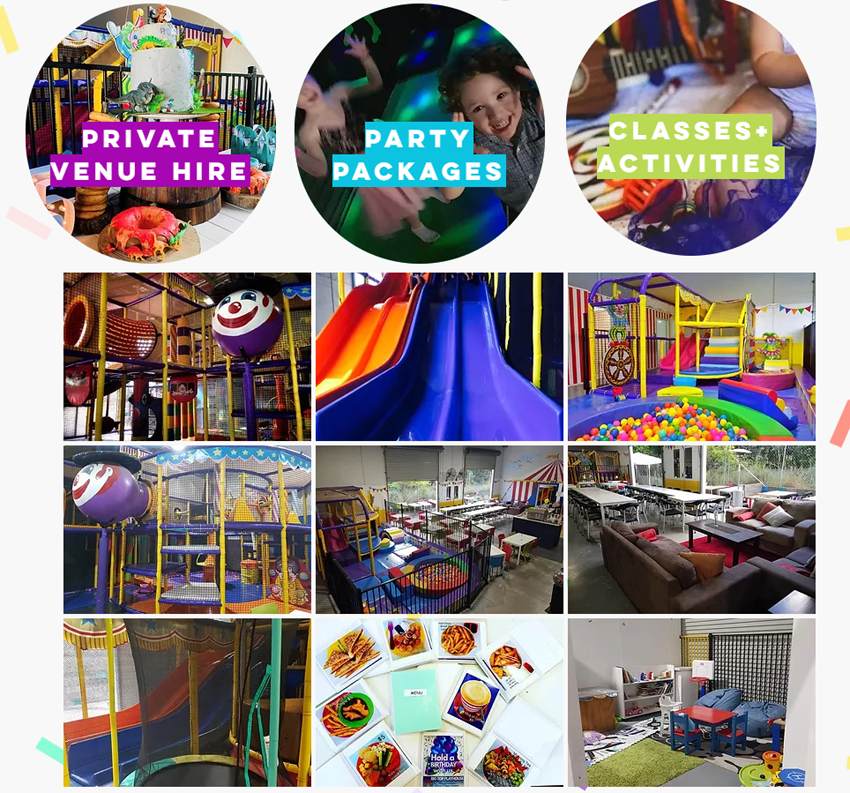 03,Chipmunks Playland & Cafe Robina
Run, jump, slide & climb, childhood adventures begin here at Chipmunks. Where kids 0 – 11 years old can be kids, burn energy and have fun for hours. The ultimate indoor playground facility and birthday party venue. Our playgrounds are the safest place to keep kids entertained indoors. With multi-level structures, mega slide and café on-site serving delicious food and fantastic coffee for you to enjoy while the kids run wild.
Address:86/112 Robina Town Centre Dr, Robina QLD 4226
Phone:+61 455 026 155
Online:https://chipmunksplayland.com.au/robina/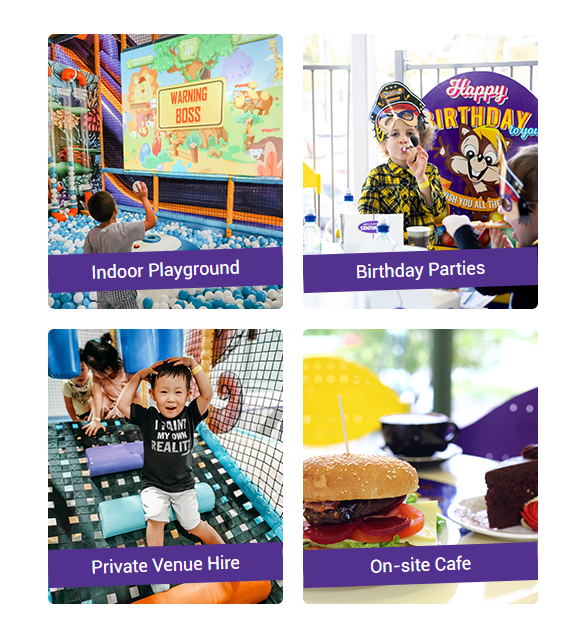 04,Smileez Playhouse & Cafe
Address:3b/250 Olsen Ave, Parkwood QLD 4214
Phone:+61 7 5574 4491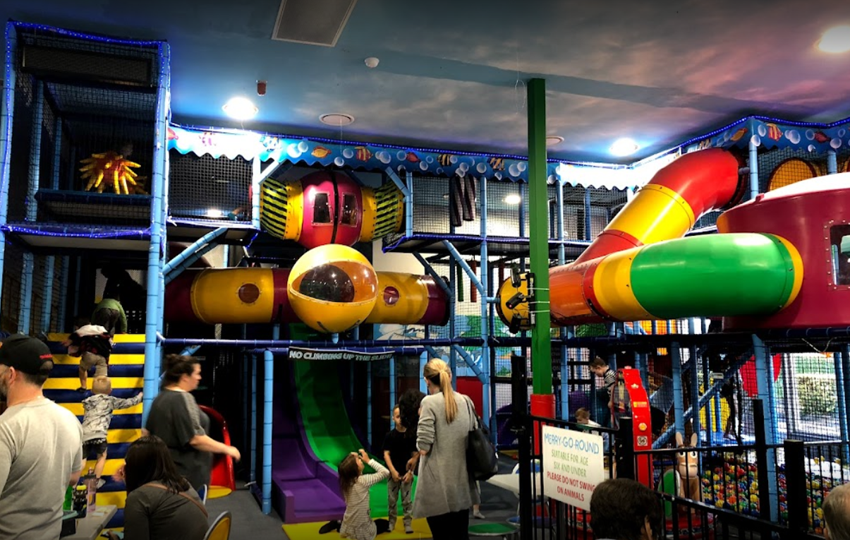 05,EMF Jnr Pacific Fair
Address:Shop 2727 Pacific Fair Shopping Centre, Broadbeach QLD 4218
Phone:+61 417 529 798
Online:https://emfpc.com.au/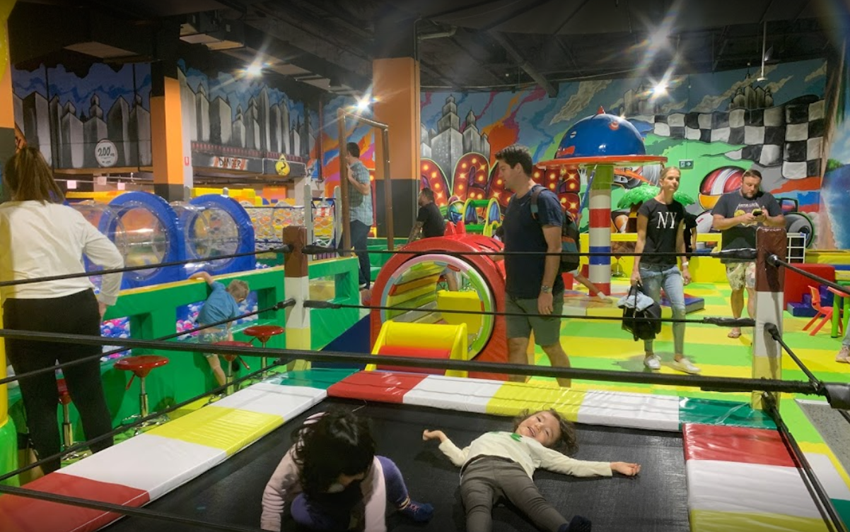 06,Reboundland
Enjoy a single entry pass, team up with your kid or come as a group. We have ticket options available for all ages, and best of all, spectating is total free!!!
Address:335 Guineas Creek Rd, Elanora QLD 4221
Phone:+61 7 5533 9333
Online:https://www.reboundland.com.au/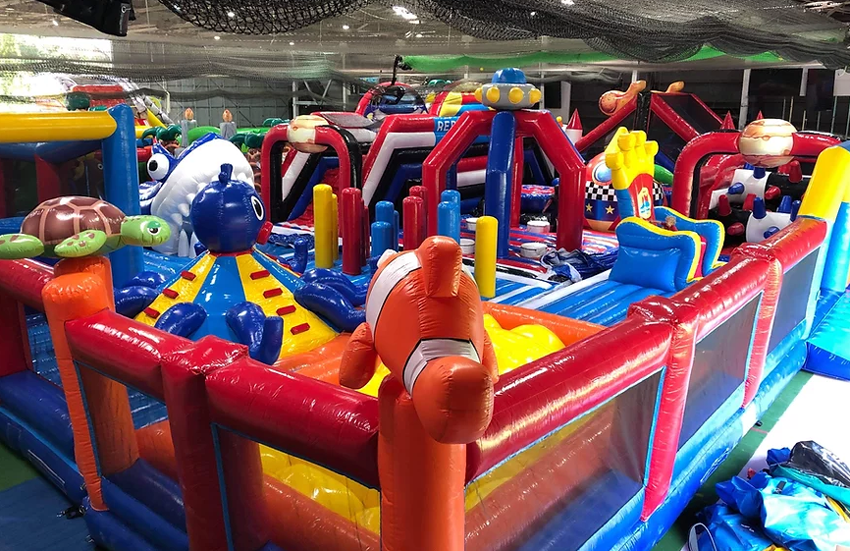 07,Kids Zone - Gold Coast
Your children have exclusive use of our unique and private venue, which includes a two-storey playground, flying fox and jumping castle!
Address:1 Sports Dr, Runaway Bay QLD 4216
Phone:+61 7 5500 9988
Online:https://www.sportssupercentre.com.au/birthday-party-at-kids-zone/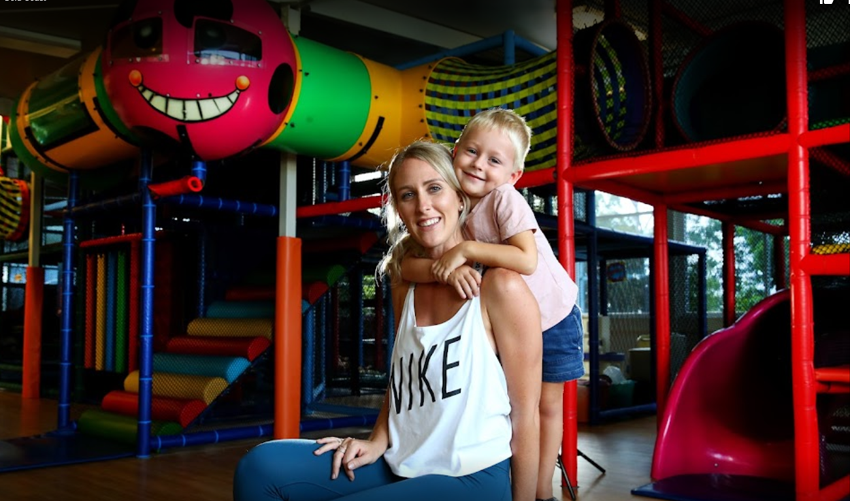 08,iPlay Adventure Coomera
TRADING HOURS
Monday - Thursday - 10am - 9pm
Friday - 10am - 10pm
Saturday - 9am - 10pm
Sunday - 9am - 9pm
Address:Shop MM9 Westfield Coomera, 103 Foxwell Rd, Coomera QLD 4209
Phone:+61 7 5661 9028
Online:https://www.iplayaustralia.com.au/coomera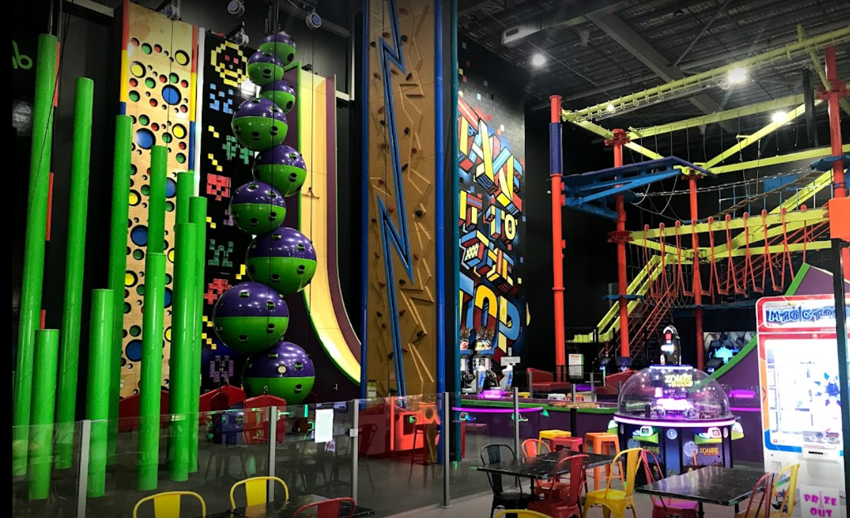 09,Jummps trampoline park
Jummps tumble lessons start from our Kinder Jummps program each morning for under 5's then move into our afterschool and weekend programs to learn cartwheels, rolls, handsprings, saults, wall running, parkour & twisting elements on floor and trampoline.
Address:Parkwood Village, 76-122 Napper Rd, Parkwood QLD 4214
Phone:+61 7 5571 5138
Online:https://www.jummps.com.au/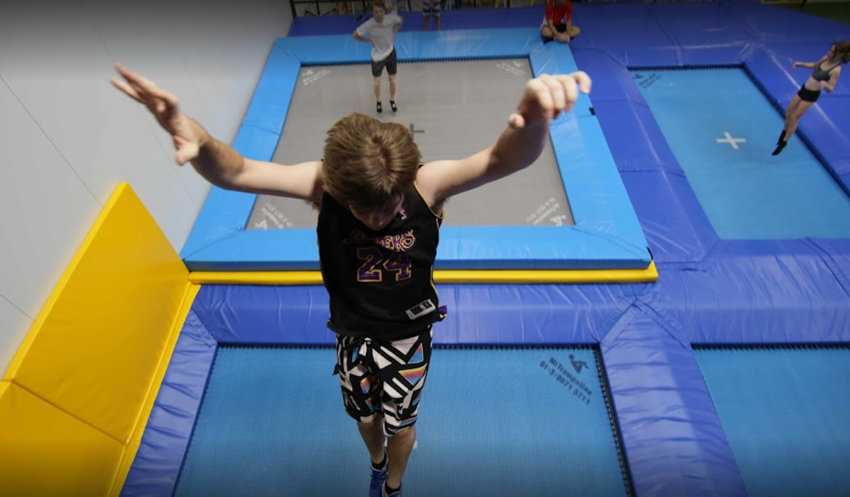 10,BOUNCEinc
BOUNCE Inc is a place where you can have fun, learn new skills and express yourself. We are part of the global Freestyle movement inspiring you to move, connect and develop as part of our BOUNCE Tribe.
Address: 5 Sunlight Dr, Burleigh Waters QLD 4220
Phone:+61 7 3569 0704
Online:https://www.bounceinc.com.au/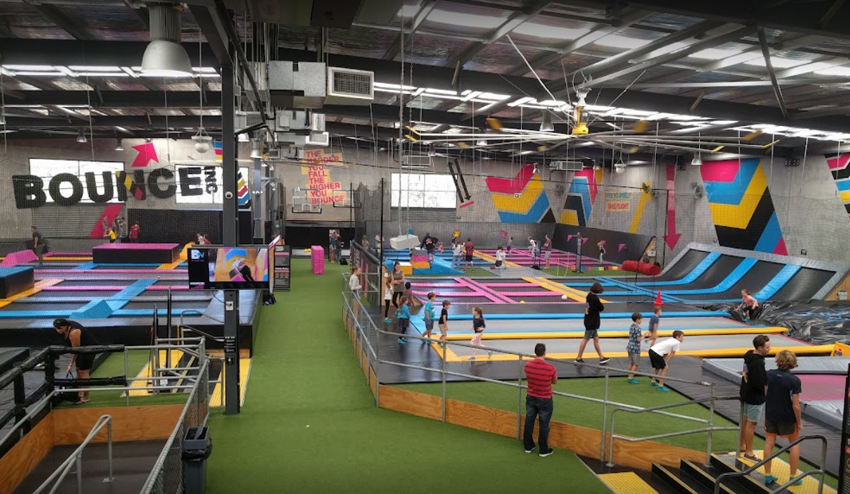 Comments

Juan Says:
Request catalog


Rajit Says:
Already have an indoor playground of 5000sqft, looking for a new outlet, what do you suggest for 15000sqft space?

Angel Playground Equipment CO.,LTD Says:
Indoor Playground is 100% customzied, We will make proposal as soon as you provide layout to us, Please check projects files in your email for reference!

Kerry Somerville-Brown Says:
request for a catalog. Can you send it please? Thank you. Kerry

Angel Playground Equipment CO.,LTD Says:
Hi Kerry: Please check files in your email, we have advise the process of order kids playground, please follow.

Mayra Says:
Buenas tardes me interesa adquirir un área de juegos

Angel Playground Equipment CO.,LTD Says:
Gracias por su mensaje, por favor revise nuestra respuesta por correo electrónico, Esperando obtener más información de su lado

william fore Says:
Looking for the musical items

Angel Playground Equipment CO.,LTD Says:
Hi William: Thanks for your message on the outdoor playsets, Cataloge please check your email.
Leave a Reply
Your Phone & Email address will not be published. Required fields are mareded*