Indoor playground in Memphis, Knoxville, Tennessee, USA
Views: 6450 Update date: Mar 22,2022
01 Jumping World
Address: 6161 Shelby Oaks Dr, Memphis, TN 38134
02 Urban Air Trampoline and Adventure Park
Address: 704 N Germantown Pkwy, Cordova, TN 38018
03 Pump It Up Bartlett Kids Birthdays and More
Address: 8000 US-64 Suite 101, Bartlett, TN 38133
04 Jumpin' Jellybeans The Boutique Play Space
Address: 4670 Merchants Park Cir suite 632, Collierville, TN 38017
05 Children's Museum of Memphis
Address: 2525 Central Ave, Memphis, TN 38104
06 Memphis' Incredible Pizza Company
Address: 1245 N Germantown Pkwy Suite 104, Cordova, TN 38016
07 DEFY Knoxville
Address: 11284 Threadstone Ln, Knoxville, TN 37932
08 Onsight Rock Gym
Address: 5335 Western Ave, Knoxville, TN 37921
09 Sevier Air Trampoline and Ninja Warrior Park
Address: 266 Collier Dr, Sevierville, TN 37862
10 All Bounce Events & Rentals
Address: Powell, TN 37849
01 Jumping World
Looking for family-friendly activities near Bartlett, Germantower, Brunswick, Woodstock, East Memphis, Binghampton, Raleigh, Wolfchase, Lenow, Olive Branch, and Collierville? Jumping World Memphis is the BEST place for indoor trampolines, foam pits, basketball dunking, dodgeball, and more!
Address: 6161 Shelby Oaks Dr, Memphis, TN 38134
https://jwentertainment.com/location/memphis/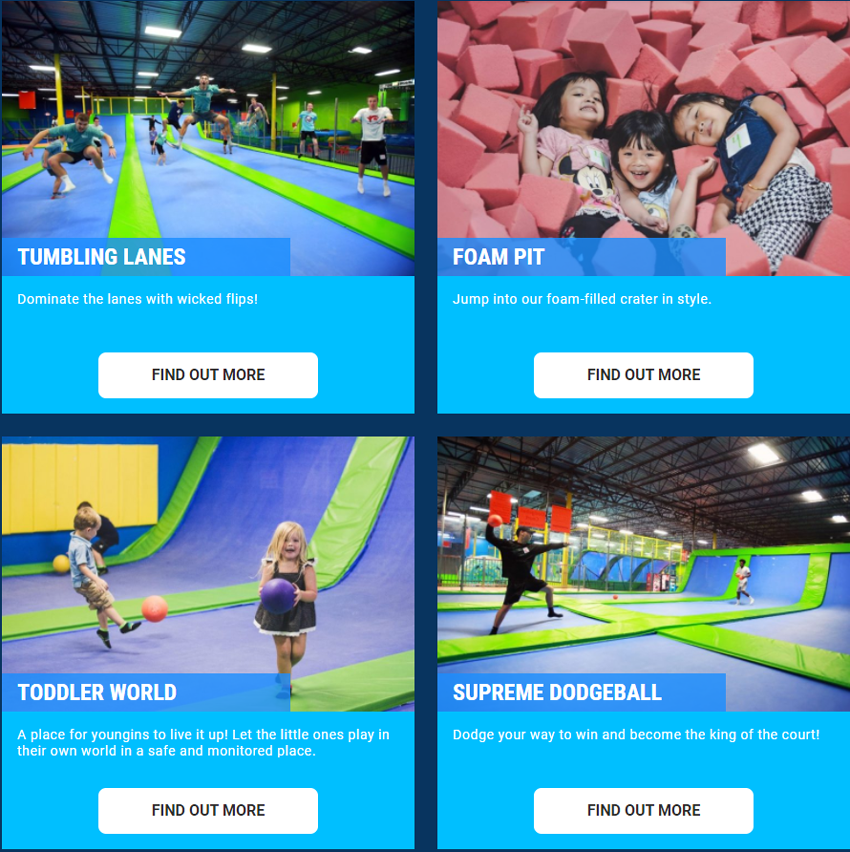 02 Urban Air Trampoline and Adventure Park
Urban Air is the ultimate indoor adventure park and a destination for family fun. Our parks feature attractions perfect for all ages and offer the perfect destination for unforgettable kids' birthday parties, exciting special events and family fun.
Address: 704 N Germantown Pkwy, Cordova, TN 38018

03 Pump It Up Bartlett Kids Birthdays and More
A special occasion isn't the only time your child can enjoy our play center. Check our online calendar for upcoming Open Jumps and special events for kids entertainment any time of the year. Our indoor arena gives kids the opportunity to roam around our enclosed jump center to play games, bounce on each and every last inflatable, and make new friends from the community. They'll love all the fun they can have and you'll love that they're enjoying a healthy activity.
Address: 8000 US-64 Suite 101, Bartlett, TN 38133
https://www.pumpitupparty.com/bartlett-tn/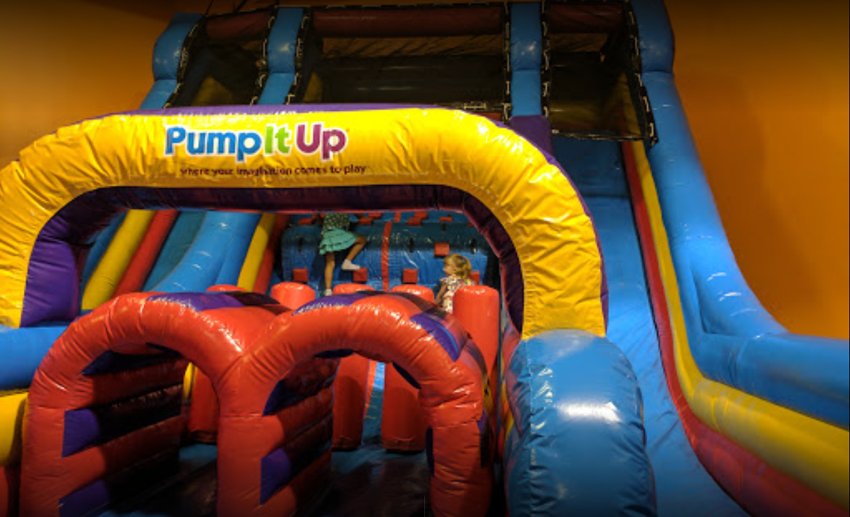 04 Jumpin' Jellybeans The Boutique Play Space
We are aiming to make a tremendous difference in the indoor playground universe. Jumpin' Jellybeans is bringing a whole new side of service to an industry that has been missing quality service, unique products, and parent friendliness for quite some time now.
Here are a few things you can expect from Jumpin' Jellybeans Boutique Play Space:
One of the largest ball pits in West TN
Designated Toddler Area
Child Safety Check Program
Hot and free coffee offered by Flavia
CoolBeans Cafe for parents
Ability to bring in your own food and snacks
Affordable rates
Clean and sanitized facility
State of the art and up to date equipment and technology
Courtesy, Professional, friendly, and enthusiastic staff that makes you and your family feel comfortable, safe and happy
NOT ONE SINGLE TRAMPOLINE or BOUNCE HOUSE
Address: 4670 Merchants Park Cir suite 632, Collierville, TN 38017
https://jumpinjellybeanscollierville.com/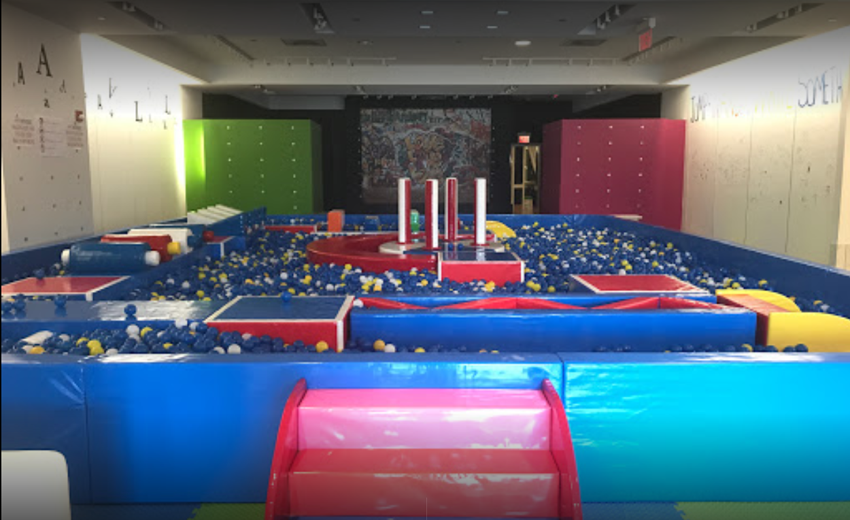 05 Children's Museum of Memphis
The Children's Museum of Memphis inspires children to explore, imagine, and create – growing minds and filling them with endless possibilities.
Address: 2525 Central Ave, Memphis, TN 38104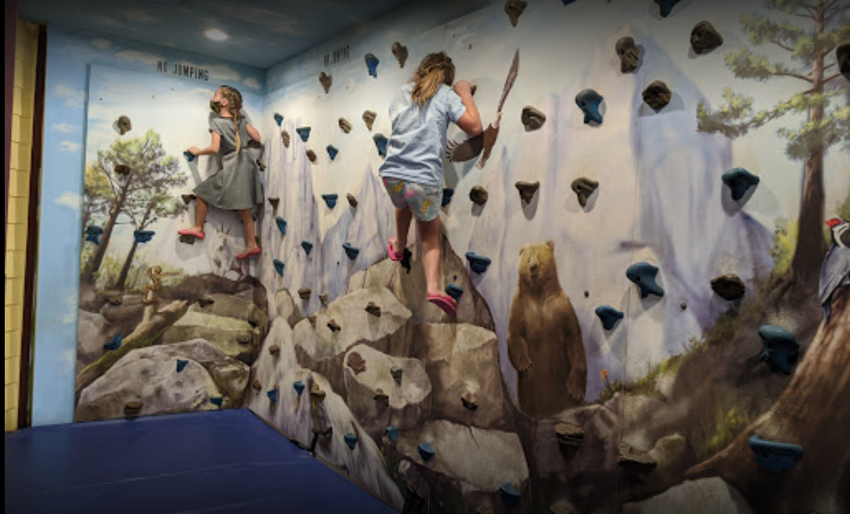 06 Memphis' Incredible Pizza Company
Incredible Pizza Company was founded by Rick and Cheryl Barsness in 2001. Our founders grew up in the 1950's and enjoyed that era and the family values that came from it. They incorporated a 50's theme into the restaurant, creating a fun place with a great atmosphere. Families and friends can leave their worries at the door and come together for great food and great fun for all ages.
Address: 1245 N Germantown Pkwy Suite 104, Cordova, TN 38016
https://incrediblepizza.com/memphis/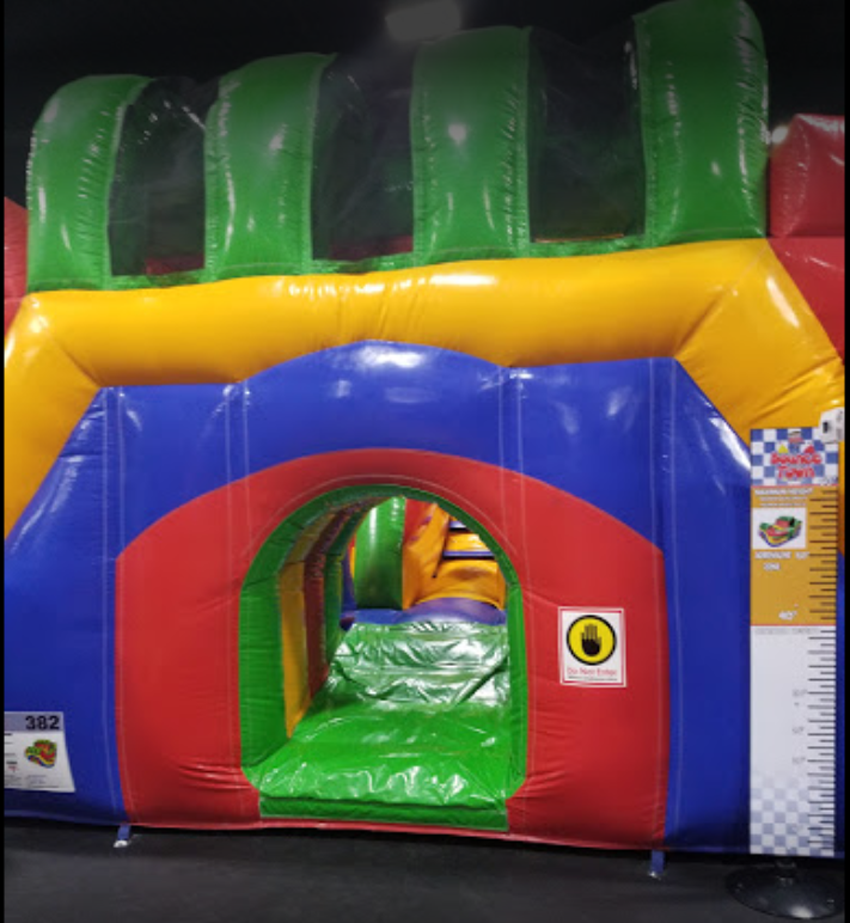 07 DEFY Knoxville
DEFY is an attitude and a rallying cry promoting individualism and freedom from the norm. It's a collection of extreme air sport parks across America that are rewriting the rules of sport — giving our communities a place where they're free to express and push themselves.
Society has tons of expectations and rules, but DEFY gives everyone a safe place to defy those constraints. We're for fiercely independent, fearless individuals who pass on organized sports in favor of nonconforming ones that challenge them in non-traditional ways.
Address: 11284 Threadstone Ln, Knoxville, TN 37932
https://defy.com/defy-knoxville/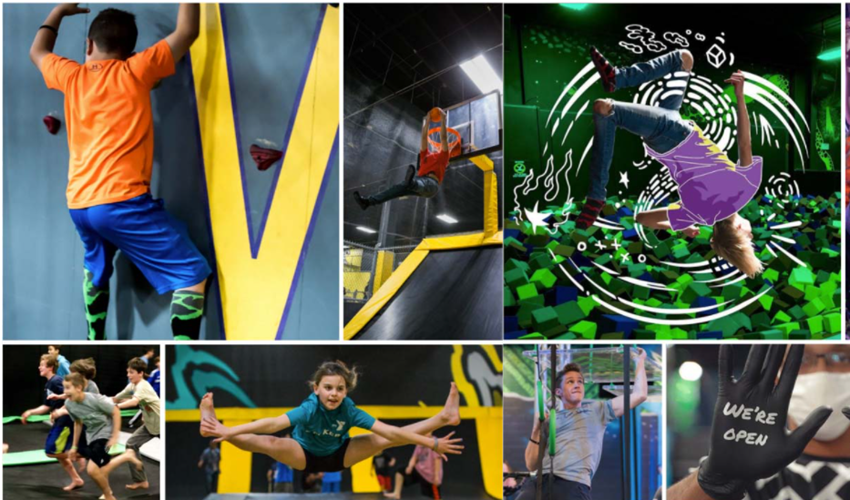 08 Onsight Rock Gym
More than 12,000 square feet of climbing wall surface with walls soaring over 50 feet tall
Professionally designed and built by Walltopia, the world's leading climbing wall producer
Diverse climbing terrain including top roping, lead climbing, auto belays, and bouldering for all ages and abilities
Expert route setting to the highest of standards
Classes for all ages and levels from introductory classes to advanced technique classes
Address: 5335 Western Ave, Knoxville, TN 37921
https://www.onsightrockgym.com/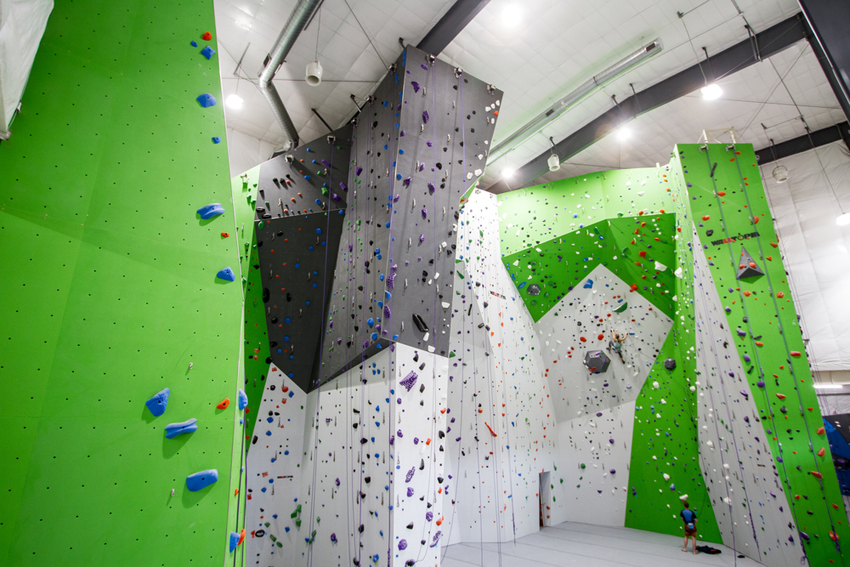 09 Sevier Air Trampoline and Ninja Warrior Park
Join us for high flying fun in the Smoky Mountains! Our facility features 38,000 square feet of advanced & junior Ninja Warrior Courses, Trampolines & a First Ever 3 Story Net System for all ages! We can also host your party or special event so your whole group can experience the thrill and excitement.
We also have a concession area that features delicious treats from pizza to ice cream for when you need to refuel after the excitement. And make sure you check out our apparel so you can rock your very own Sevier Air gear
Address: 266 Collier Dr, Sevierville, TN 37862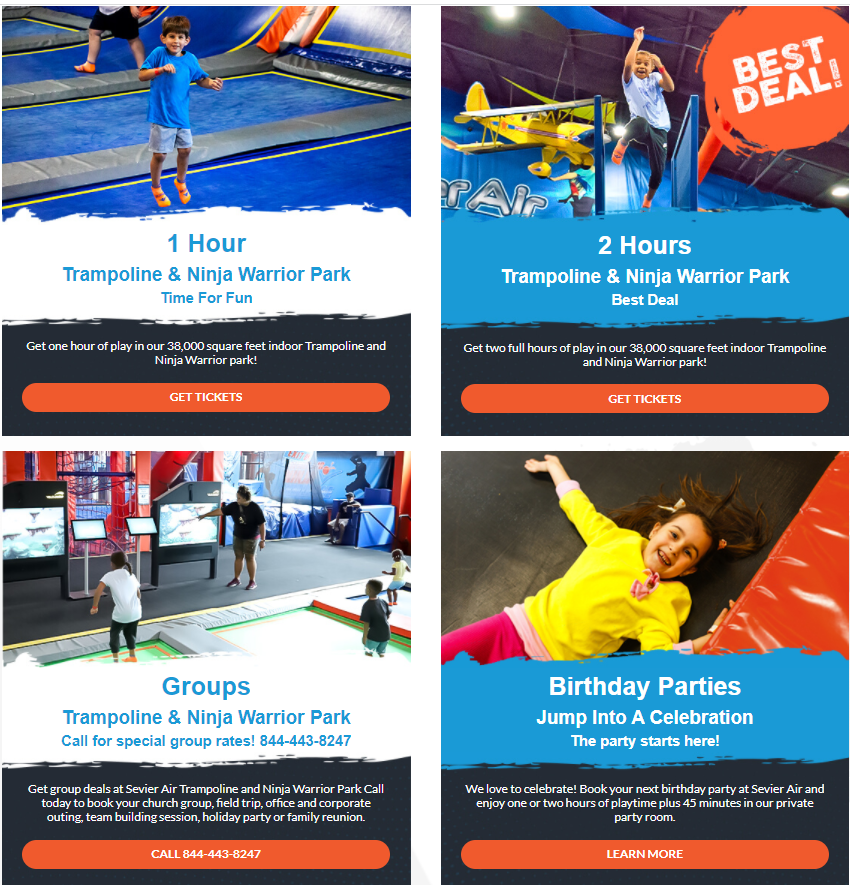 10 All Bounce Events & Rentals
Welcome to All Bounce Events and Rentals - the best inflatable rentals company for parties in Knoxville and East Tennessee! Bounce house and inflatable rentals are taking the world by storm. People often don't know what to call them though: bounce house, moonwalks, jumpers, bouncers or even a kids party inflatable thing. We call them fun and we have a great selection of the traditional bounce houses. We also have inflatable slides, water slides, games, and an obstacle course. So whatever you want to call them...give us a call or reserve online and we promise a great time!
Address: Powell, TN 37849
https://www.allbounceevents.com/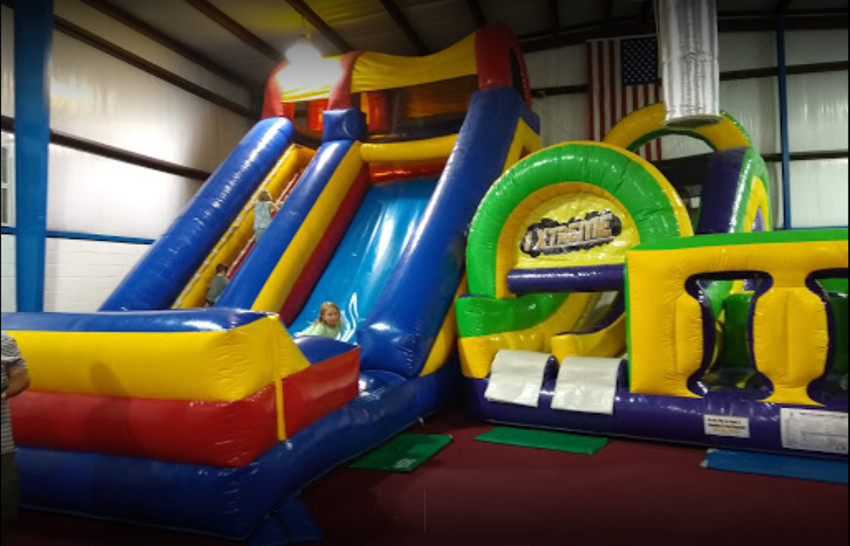 Comments

Rakesh Patel Says:
Indoor Soft play setup for 3 to 10 year age group..plz reply with design and setup cost.

Angel Playground Equipment CO.,LTD Says:
Hope this message find you well, we are pleasure to make proposal for your kids play area, please check our reply to your email. Thanks!

Siri Says:
Hi would like to know the logistics to setup a playarea and party hall for kids

Angel Playground Equipment CO.,LTD Says:
Already sent, Please check. Looking forward to your reply.

Alicia Says:
May I have a catalogue with pricing? Thank you

Angel Playground Equipment CO.,LTD Says:
Got your message, Thanks! Please check your email for process of start indoor playground, Looking forward your reply with layout information.

Rakesh Says:
We are keen to open one of indoorplay park in our town in new zealand. Pls send us information to get ideas

Angel Playground Equipment CO.,LTD Says:
Nice day! All price online are real, If anyone you like just let me know, we are pleasure to share you details, Process please check your email.

Shukria Says:
Hi I would like to open indoor playground in Toronto Canada . Do u guys access to Canada . I really like it the Rush fun park . I would like to talk about how much it cost and what is the progress

Angel Playground Equipment CO.,LTD Says:
Nice day! Please check your email for catalog, please follow the process and provide floor plan, We will make a good design for you.
Leave a Reply
Your Phone & Email address will not be published. Required fields are mareded*