Kids Indoor Playgrounds in Florida, USA (Jacksonville, Miami)
Views: 6321 Update date: Nov 13,2021
01
My Gym Jacksonville FL
13770 Beach Blvd #16, Jacksonville, FL 32224
02
Surge Adventure Park
9292 Arlington Expy, Jacksonville, FL 32225
03
Flight Adventure Park Jacksonville
7022 A C Skinner Pkwy #200, Jacksonville, FL 32256
04
Sunshine Play + Learn
455 S Legacy Trail #E102, St. Augustine, FL 32092
05
Get Air Orange Park
1564 Park Ave, Orange Park, FL 32073
06
Chuck E. Cheese
9820 Atlantic Blvd, Jacksonville, FL 32225
07
Jacksonville's "Hands On" Children's Museum
8580 Beach Blvd, Jacksonville, FL 32216
08
Ready Set Play
1765 Tree Blvd Suite 4, St. Augustine, FL 32084
09
LAUNCH Trampoline Park Doral
2525 NW 82nd Ave Building 2, Doral, FL 33122
10
BirthdayLand
12039 SW 132nd Ct Suite 21, Miami, FL 33186
01
My Gym Jacksonville FL
My Gym was born out of our passion to teach children in a fun, physically engaging environment. We delighted in seeing children's eyes light up for all those incredible milestones, from the tentative first steps to tumbling down soft mats. Sharing the parents' excitement at their children's accomplishments was the high point of our day.
We knew from the start that, through fun and captivating activities, we could accomplish great things. Our goal: To create an environment where children feel loved and supported so their self-esteem and confidence can flourish. Now, more than 35 years later, we're proud to say that all children of all abilities can succeed and thrive at My Gym.
With 700+ locations worldwide, our dream of active, giggling children growing into happy and confident adults has been realized. We cherish every one of our members and are grateful to have each as part of our My Gym family.
Address:13770 Beach Blvd #16, Jacksonville, FL 32224
Phone:(904) 223-4966
https://www.mygym.com/jacksonville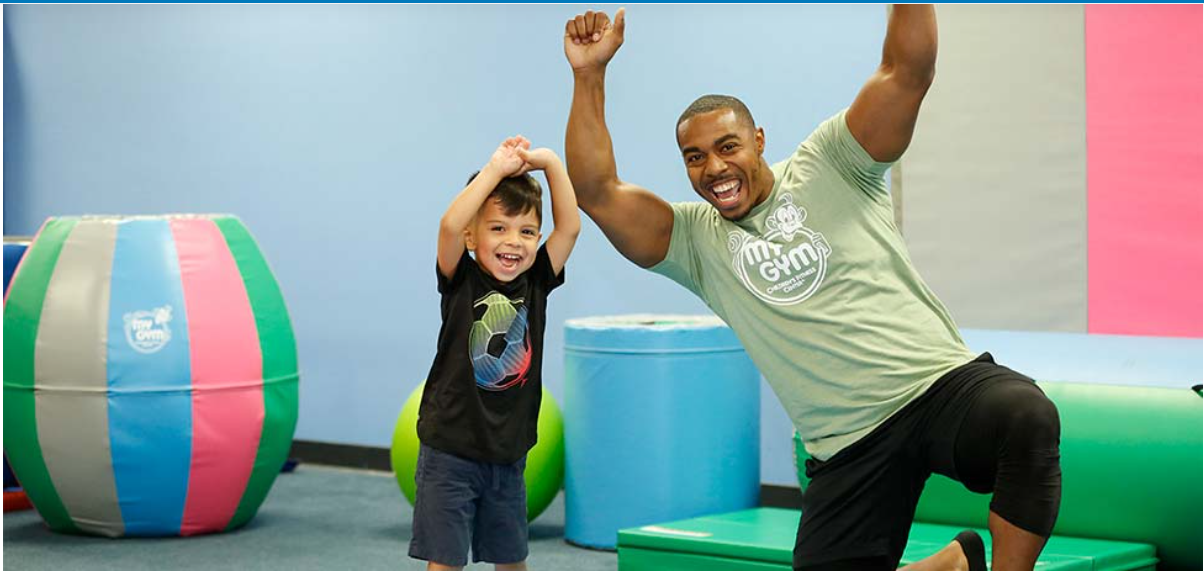 02
Surge Adventure Park
Surge has the best trampoline parks and adventure parks in Florida. Surge Jacksonville is an action packed adventure park. Check out our special offers below. We have lots going on with unique offers for each day of the week and weekend. Check back often as our specials change regularly here at Surge trampoline and adventure park.
Address:9292 Arlington Expy, Jacksonville, FL 32225
Phone:(904) 374-5682
https://surgefun.com/locations/jacksonville/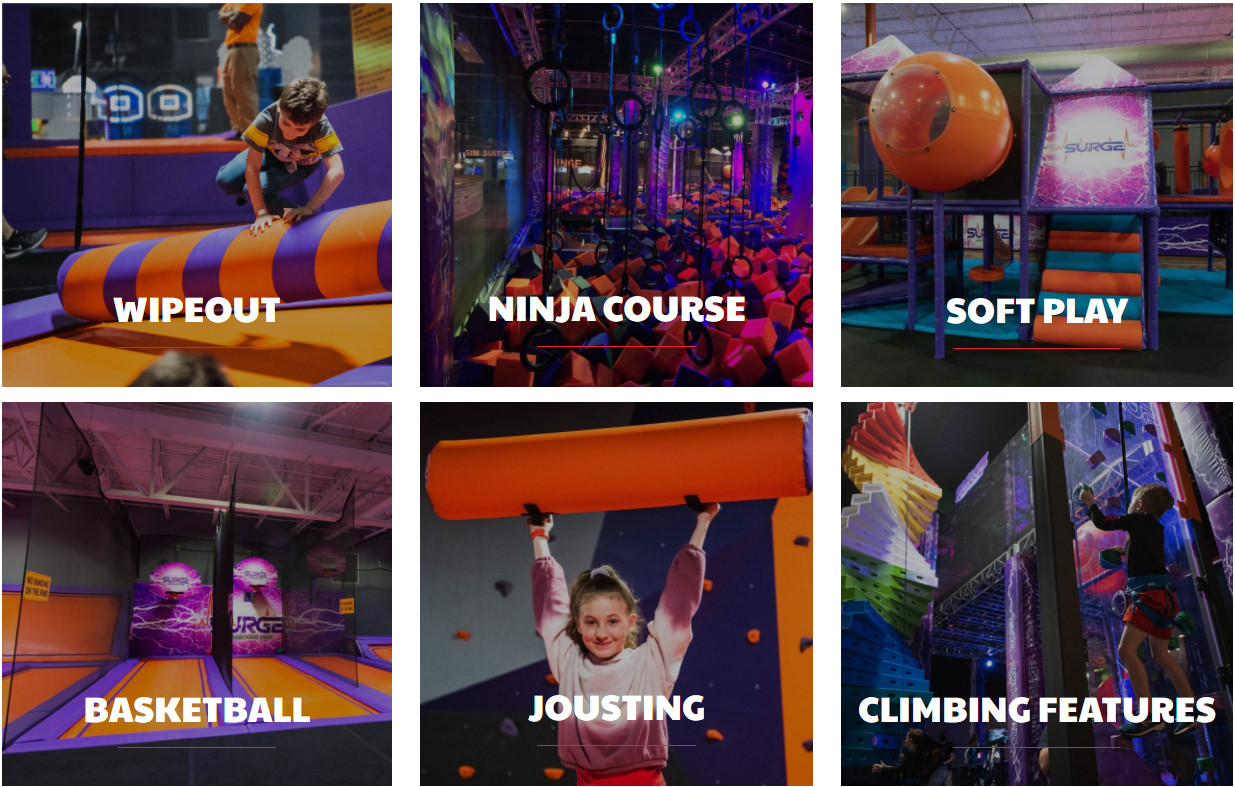 03
Flight Adventure Park Jacksonville
Welcome to the Best Indoor Trampoline Park in Jacksonville, FL
Hey, Jacksonville! Do you dream of flying and exploring the universe? Are adventures your first priority? Do you love to move? If you said yes to any of these questions, it's time to have some fun and you're in luck. There's a new indoor trampoline park in Jacksonville, FL, and it's truly epic: Velocity Air Sports is now officially a Flight park! That means it's time to reach for the sky and brace yourself for all-out adventure and excitement— right here in your own city!
Address:7022 A C Skinner Pkwy #200, Jacksonville, FL 32256
Phone:(904) 551-4035
https://flightadventurepark.com/jacksonville/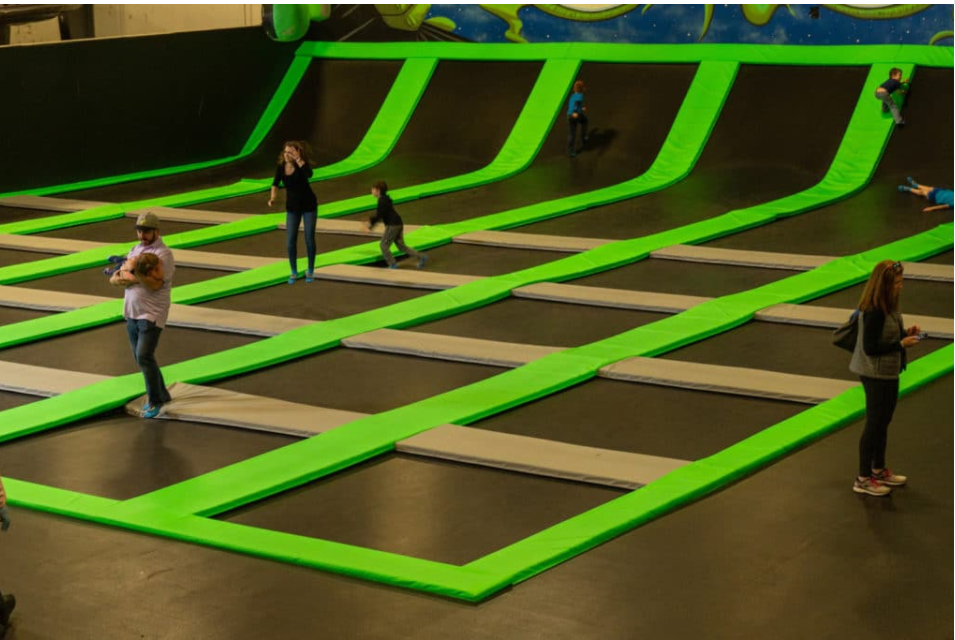 04 Sunshine Play + Learn
The Importance of Play
Learning through play is the best because simply a child LOVES to play. Through play they grow, and develop in SO many ways that are essential for early childhood. Our play areas and classes are carefully designed to enhance your child's development. Here are some ways your child will benefit from playing at Sunshine:
Through play, children create and explore a world they can master enhancing their confidence and resiliency.
Play allows children to use their creativity while developing their imagination, dexterity, and physical, cognitive, and emotional strength.
Play promotes social skills such as sharing and conflict resolution.
Play offers children the opportunity to fully engage with their parents without distractions.
Children use free play to express their emotions and learn to deal with their fears and scary experiences.
Motor skills (both fine and gross) and hand-eye coordination are learned and encouraged during play.
Speech and language are positively impacted with play.
Role playing allows children to mimic real life situations and emphasizes empathy.
Address:455 S Legacy Trail #E102, St. Augustine, FL 32092
Phone:(904) 429-9941
https://www.sunshineplaylearn.com/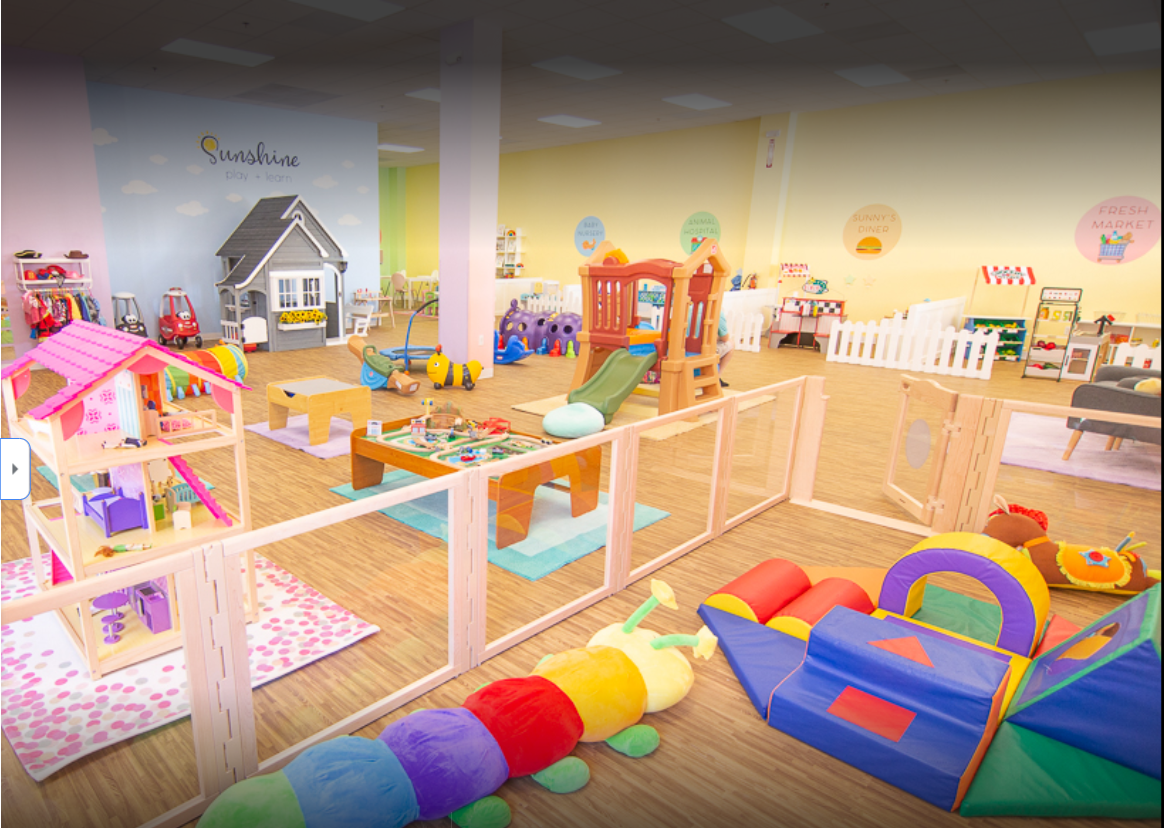 05
Get Air Orange Park
Get Air Groups are by far the best value for your big events! You can get your whole gang into a big jump party or even rent out the facility. The trampoline park can accommodate groups large and small (15-200+). We offer packages for corporate events, field trips, church groups, customer appreciation nights, and athletic award ceremonies. Let our family be part of your family gathering, book a Get Air Group today!
Address:1564 Park Ave, Orange Park, FL 32073
Phone:(904) 267-1001
https://getairsports.com/orange-park/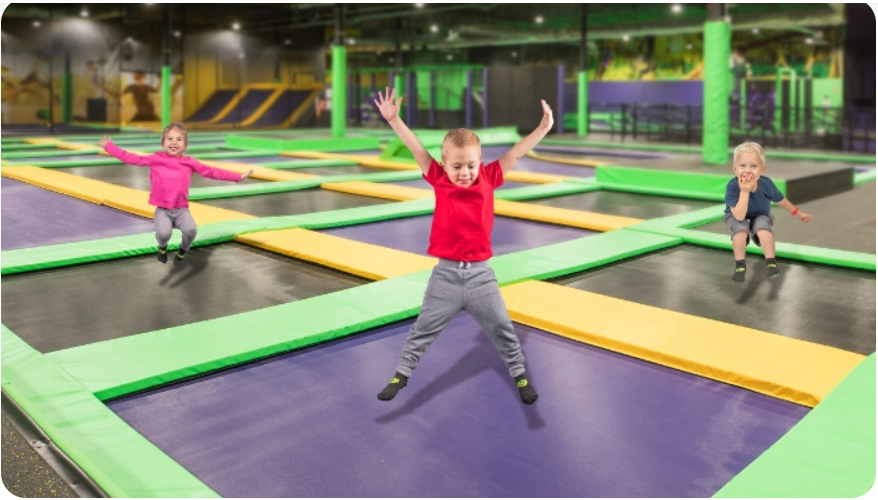 06 Chuck E. Cheese
Visit our Jacksonville location where we provide a wide selection of entertainment for kids and adults alike. Our family fun center offers diverse menu options, skill-level arcade games and in-store performances for everyone to enjoy. On the hunt for the perfect birthday party destination? Celebrate at Chuck E. Cheese with pizza, cake and all the games you can play! We're also the perfect place to host your next group event. Whether it's a youth group, elementary school or soccer team, we have event packages to accommodate any size and budget. Check our website for exclusive deals, promotions and updates on special events at the Jacksonville location. Bring the Chuck E. experience home with you by visiting Kid's Corner and downloading our apps to watch videos, listen to music and download activity sheets for your kiddos. Don't miss out on the fun!
Address: 9820 Atlantic Blvd, Jacksonville, FL 32225
Phone:(904) 724-8988
https://locations.chuckecheese.com/us/fl/jacksonville/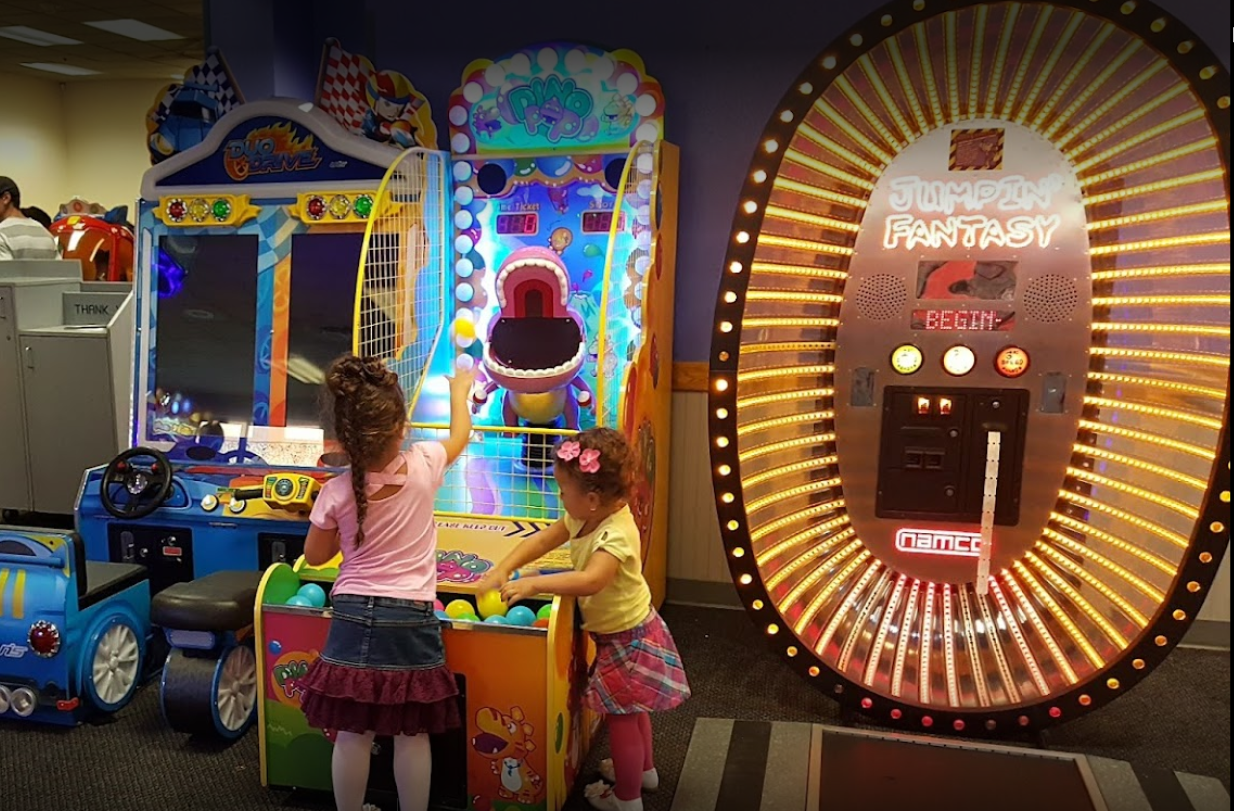 07
Jacksonville's "Hands On" Children's Museum
The Hands On Children's Museum promotes hands-on participatory learning for children of all ages. We encourage discovery through observation, inquiry, creative construction, role-playing, problem-solving and free play. The museum motivates children to develop their cognitive, physical and social skills while enjoying fruitful interaction with their peers and adults
Address:8580 Beach Blvd, Jacksonville, FL 32216
Phone:(904) 642-2688
http://handsonchildrensmuseum.org/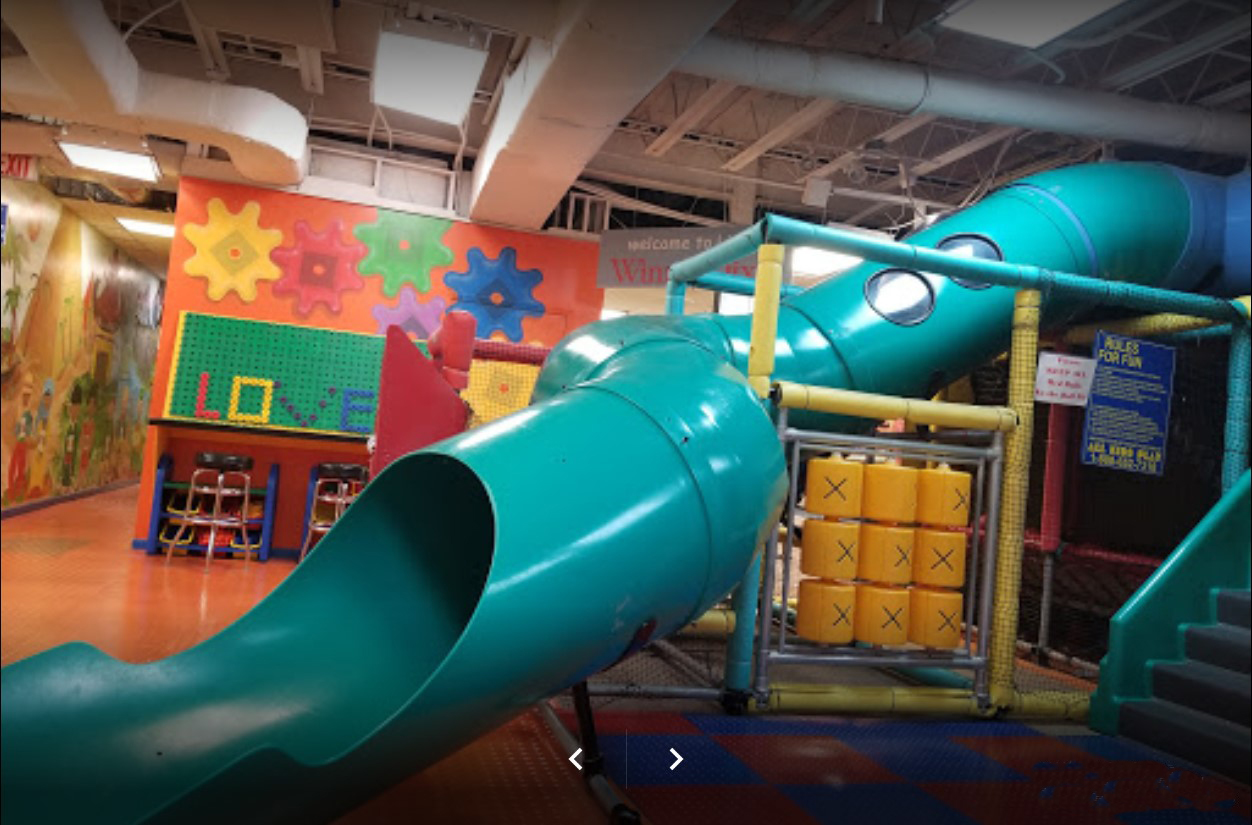 08
Ready Set Play
Ready. Set. Play! is the premier indoor playground for St Augustine Florida. We provide a unique play experience for children, from crawling up to 49 inches in height and offer parents a comfortable place to work and socialize with other adults. Come see us for a fun day of play out of the Florida heat, cold or rain!
We're proud to say that Ready. Set. Play! is family owned and operated. We hold the highest standards for both our staff and facility, which is inspected and sanitized thoroughly every day. Our Venue is almost over 3,000 square feet and features play structures, a padded play area just for toddlers, free Wi-Fi for parents, parents lounge, snack & coffee bar and so much more.
We want to provide St Augustine and the surrounding area with a safe, fun, and clean indoor child entertainment facility. This will help young children grow physically, emotionally and mentally through interactive play with their parents, peers and the facility itself.
Address:1765 Tree Blvd Suite 4, St. Augustine, FL 32084
Phone:(904) 679-3064
https://play904.com/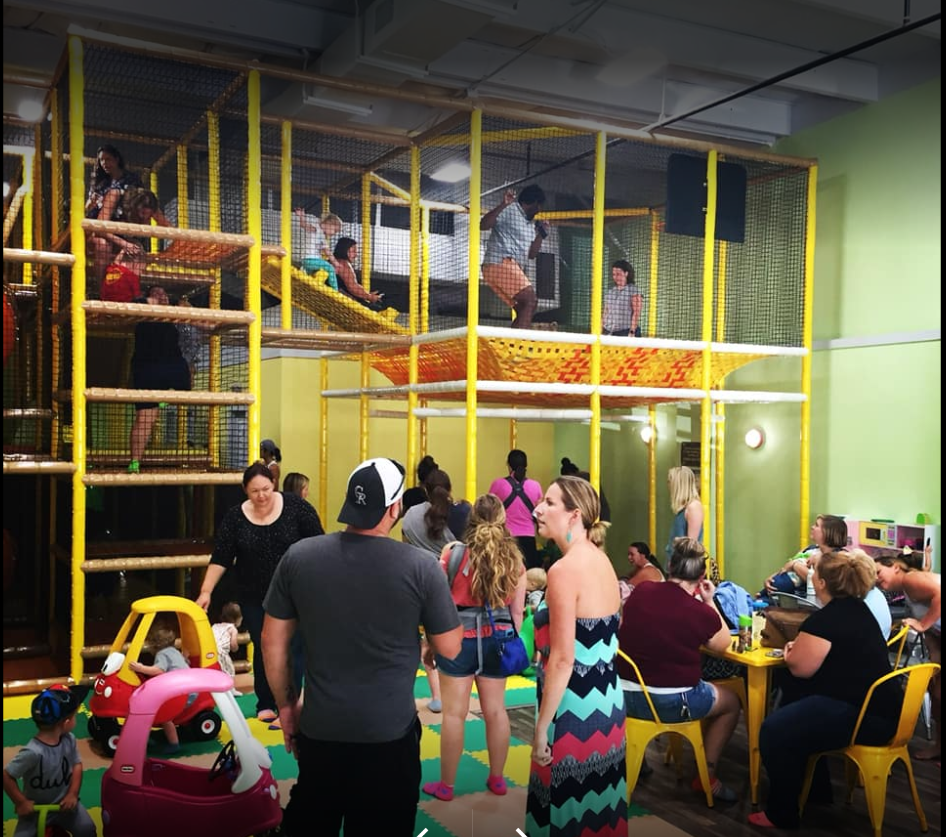 Miami, Florida,USA
09 LAUNCH Trampoline Park Doral
Don't just bounce, LAUNCH into a memorable and unique group event! Launch is the perfect destination for bachelor and bachelorette parties, college groups, corporate events, boy scouts, girl scouts, youth groups, sports teams, overnight events, and so much more in Launch Doral! Launch provides endless fun such as extreme dodgeball tournaments, basketball dunking competitions, a wall-to-wall trampoline surface, and so much more more. You can even rent out the facility and turn your event into an overnight adventure.
Address:2525 NW 82nd Ave Building 2, Doral, FL 33122
Phone:(305) 800-5867
https://launchtrampolinepark.com/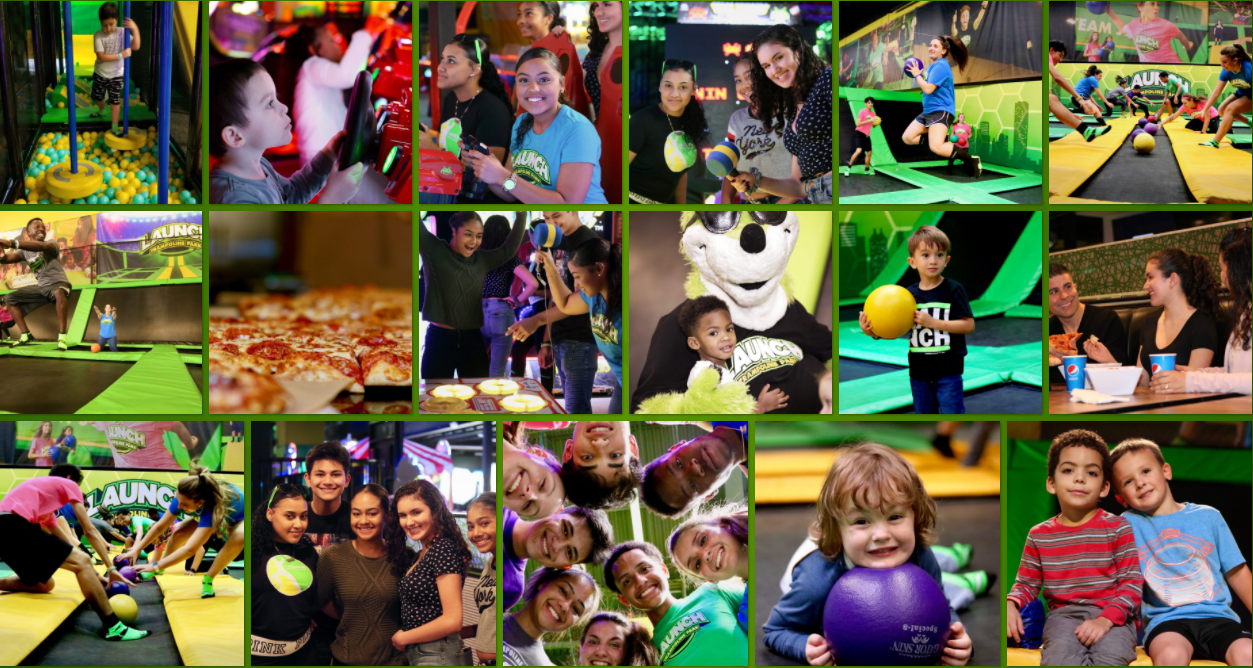 10
BirthdayLand
At BirthdayLand, we love details, which is why we have carefully designed a wonderful space that will make your child's birthday party a magnificent memory for your child, for you and for all your guests.
Light. Colors. Music. Laughter and Magic will set the environment for the best possible celebration.
Our mission is to help you host an exceptional, worry-free birthday party for kids where you can focus on celebrating with your child, family and friends. We are a popular and renowned birthday party venue inMiami, FL, and will take care of everything. That is our promise!
We invite you to explore our website and we would absolutely
Address:12039 SW 132nd Ct Suite 21, Miami, FL 33186
Phone:(786) 637-3140
https://www.mybirthdayland.com/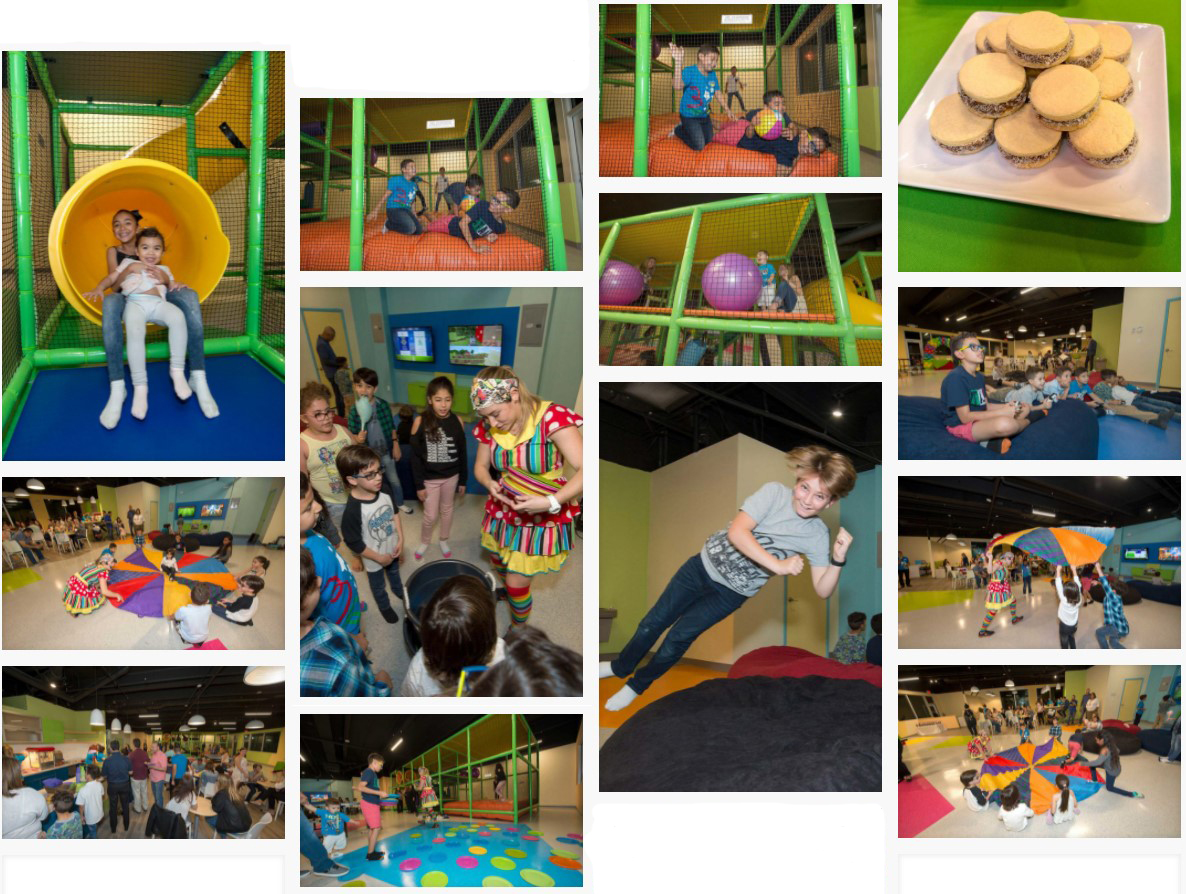 Comments

Rakesh Patel Says:
Indoor Soft play setup for 3 to 10 year age group..plz reply with design and setup cost.

Angel Playground Equipment CO.,LTD Says:
Hope this message find you well, we are pleasure to make proposal for your kids play area, please check our reply to your email. Thanks!

Siri Says:
Hi would like to know the logistics to setup a playarea and party hall for kids

Angel Playground Equipment CO.,LTD Says:
Already sent, Please check. Looking forward to your reply.

Alicia Says:
May I have a catalogue with pricing? Thank you

Angel Playground Equipment CO.,LTD Says:
Got your message, Thanks! Please check your email for process of start indoor playground, Looking forward your reply with layout information.

Rakesh Says:
We are keen to open one of indoorplay park in our town in new zealand. Pls send us information to get ideas

Angel Playground Equipment CO.,LTD Says:
Nice day! All price online are real, If anyone you like just let me know, we are pleasure to share you details, Process please check your email.

Shukria Says:
Hi I would like to open indoor playground in Toronto Canada . Do u guys access to Canada . I really like it the Rush fun park . I would like to talk about how much it cost and what is the progress

Angel Playground Equipment CO.,LTD Says:
Nice day! Please check your email for catalog, please follow the process and provide floor plan, We will make a good design for you.
Leave a Reply
Your Phone & Email address will not be published. Required fields are mareded*