Are Children Friendlier in Outdoor Playground than School?
Views: 4154 Update date: Jun 26,2017
As a naughty kid when I was young, I can always remember myself getting into trouble in school. Because my offensive character would always force to involve in a fight with other kids. To be honest, I have few friends in class for I just don't know how to get on well with them. However, strange thing is, I got on well with my neighbors and all my friends in the outdoor playground not far away from my home. This exactly shows the different influence of a phenomenon that will have on the character of children. Children are tend to be friendlier in outdoor play structure than they are in schools for the following several reasons.
The first factor that lead to the distinction is the surrounding. Kids in schools are constrained in a certain area. They are asked to study and play in the same place until the classes are over and parents show up to pick them up. Children who can't get accustomed to the surrounding are inclined to be more anxious than they are used to be. They feel lonely, fettered, and sad, Therefor, are more like to get themselves in trouble in fighting with others than when they are in the outdoor playground.
The second thing matters is school rules. Willful kids who can't follow these rules will not only be punished by teacher, but will also face with the sneer from their classmates. In this different world, children would catch up with the feeling that they are offended, which as a result lead to their hostility to other classmates. Although their are rules in outdoor play structure, but the difference lies that no one wold laugh at them or punish them unless they cause a serious trouble.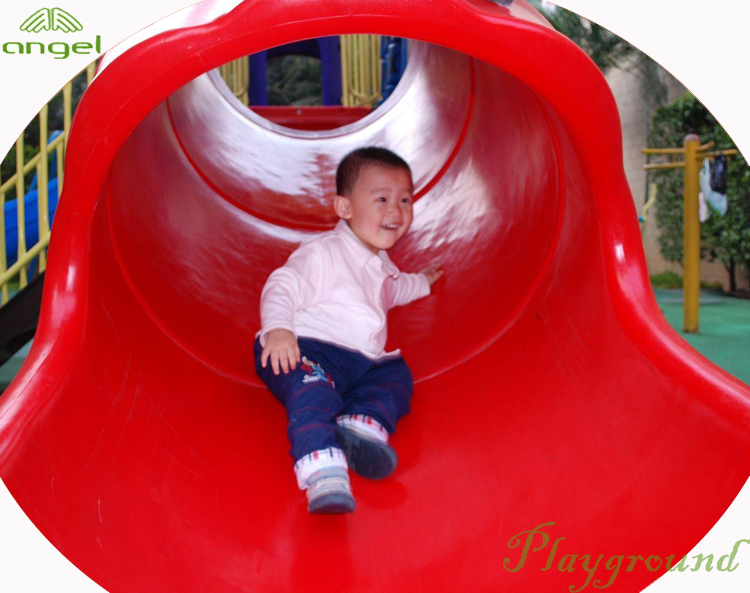 The last thing I want to mention is comparison. Only those who do well in both study and behavior will get the praise from the teacher. This awkward other kids because they though they are good enough to get some rewards, but the truth is that nothing goes to them. Meanwhile, parents may ask you to learn from the kids who dees well but not to your liking. This will also add their hostility toward the whole class.
According to the above analysis, I can simply draw the conclusion that kids are friendlier in outdoor playground than they are in schools. At the time you pay attention to the function of school in children's growth, it also vital not to neglect the role that outdoor playground plays in their mental development.
Copyright Reserved by Angel Playground Equipment Co.,Ltd.
Comments

Juan Says:
Request catalog


Rajit Says:
Already have an indoor playground of 5000sqft, looking for a new outlet, what do you suggest for 15000sqft space?

Angel Playground Equipment CO.,LTD Says:
Indoor Playground is 100% customzied, We will make proposal as soon as you provide layout to us, Please check projects files in your email for reference!

Kerry Somerville-Brown Says:
request for a catalog. Can you send it please? Thank you. Kerry

Angel Playground Equipment CO.,LTD Says:
Hi Kerry: Please check files in your email, we have advise the process of order kids playground, please follow.

Mayra Says:
Buenas tardes me interesa adquirir un área de juegos

Angel Playground Equipment CO.,LTD Says:
Gracias por su mensaje, por favor revise nuestra respuesta por correo electrónico, Esperando obtener más información de su lado

william fore Says:
Looking for the musical items

Angel Playground Equipment CO.,LTD Says:
Hi William: Thanks for your message on the outdoor playsets, Cataloge please check your email.
Leave a Reply
Your Phone & Email address will not be published. Required fields are mareded*