Animal Series & Pirate Ship
Product Description
Send Inquiry
Kids playground equipment on 50% off, 100% custom made from Angel playground!
CE certificated outdoor play equipment for supermarket!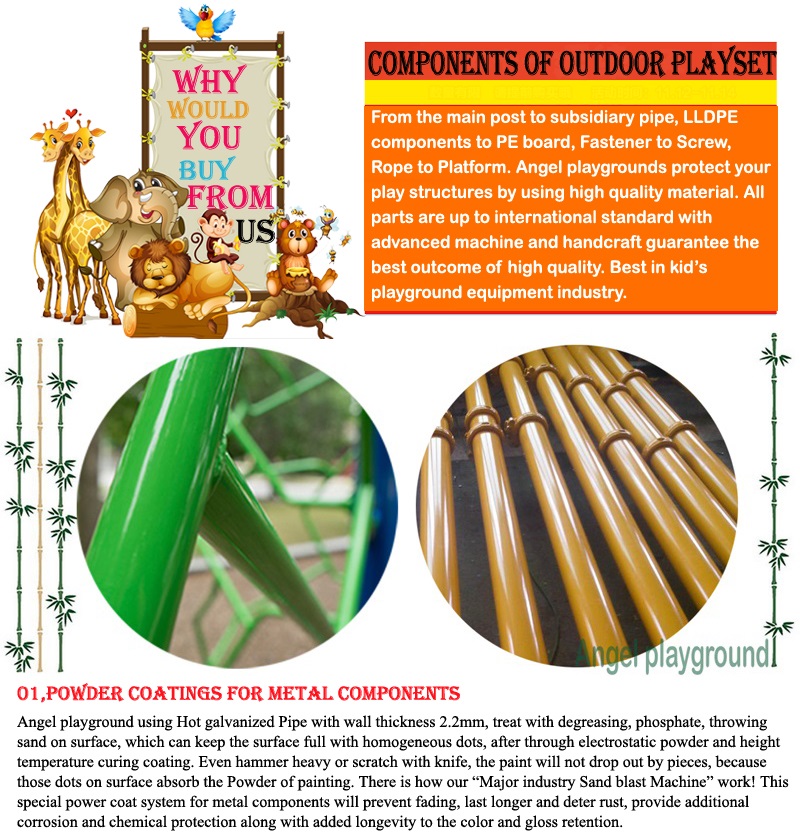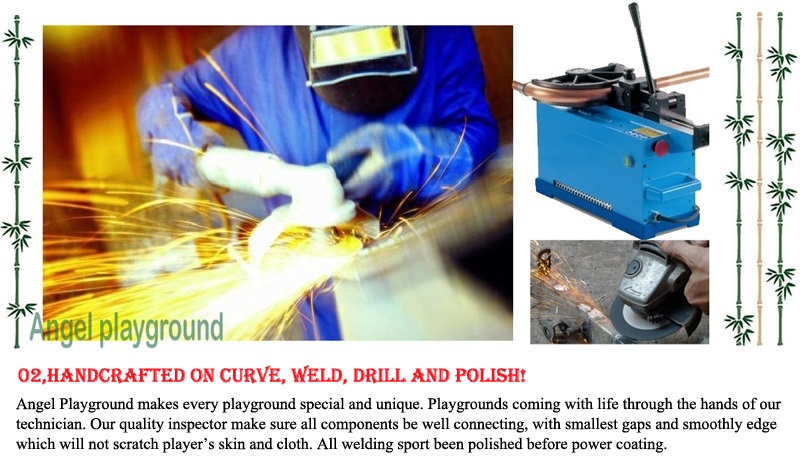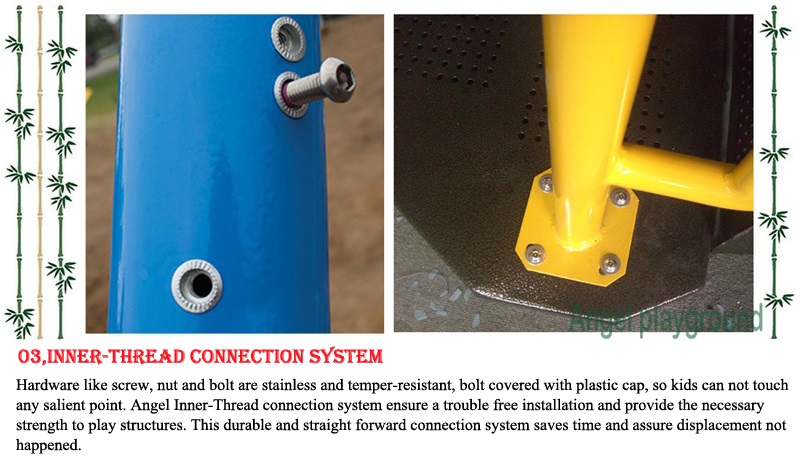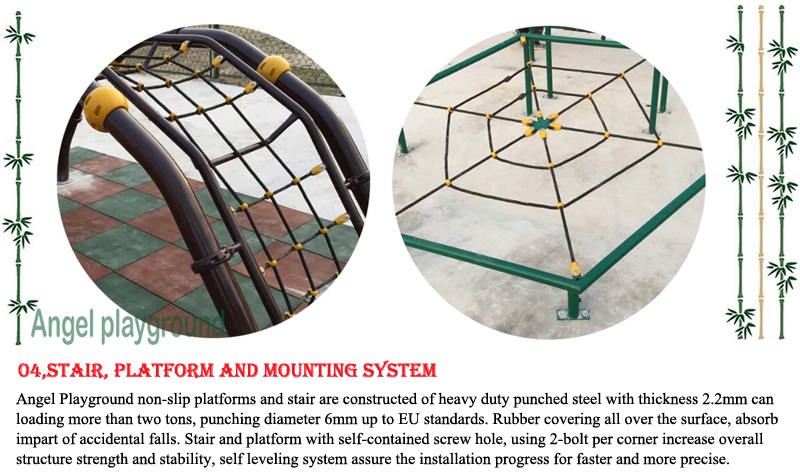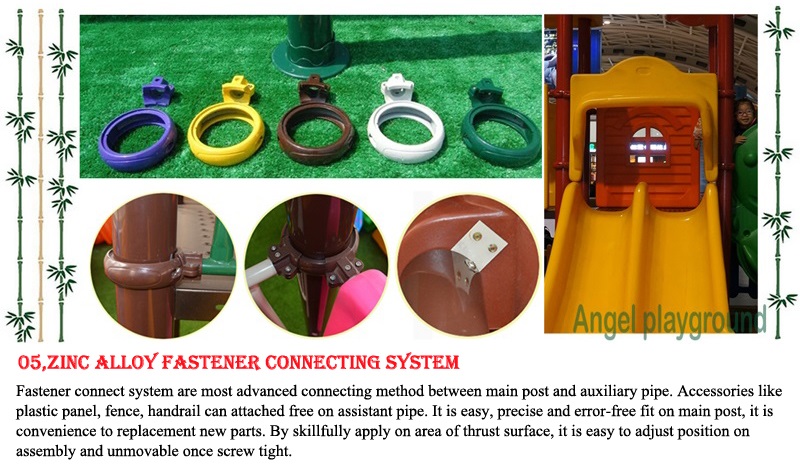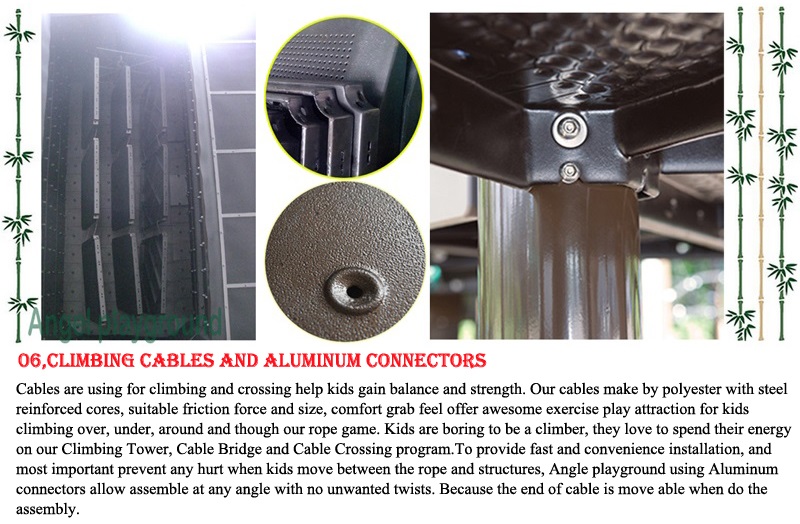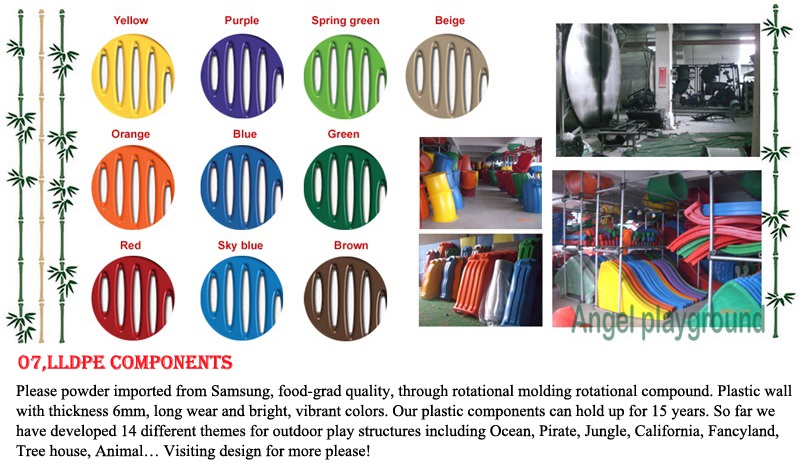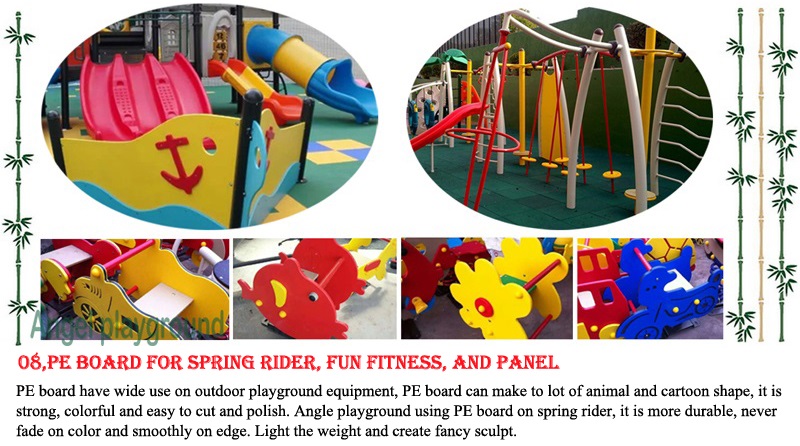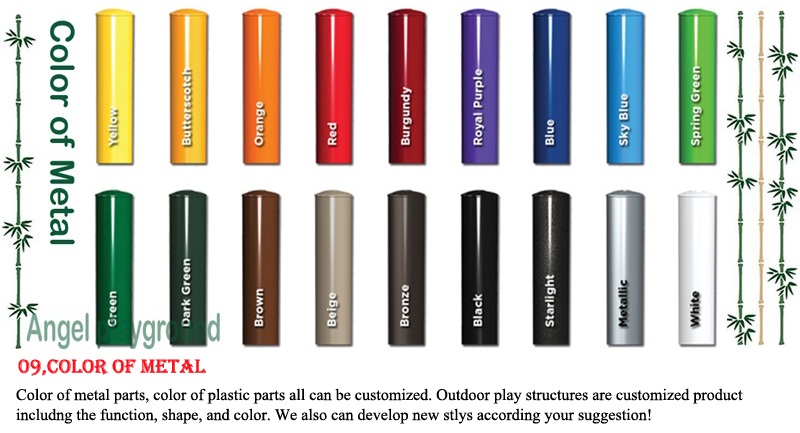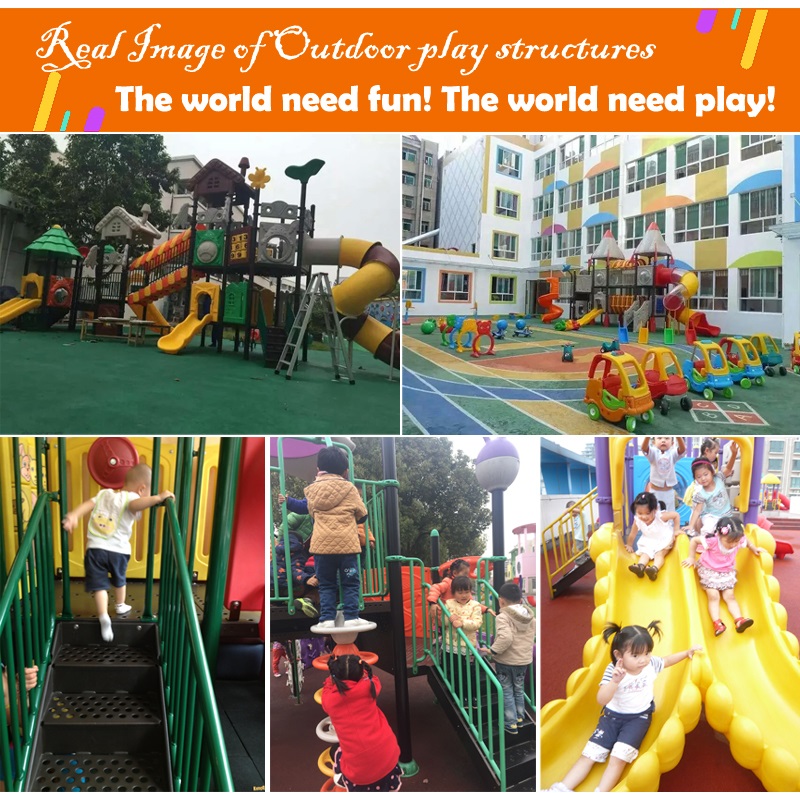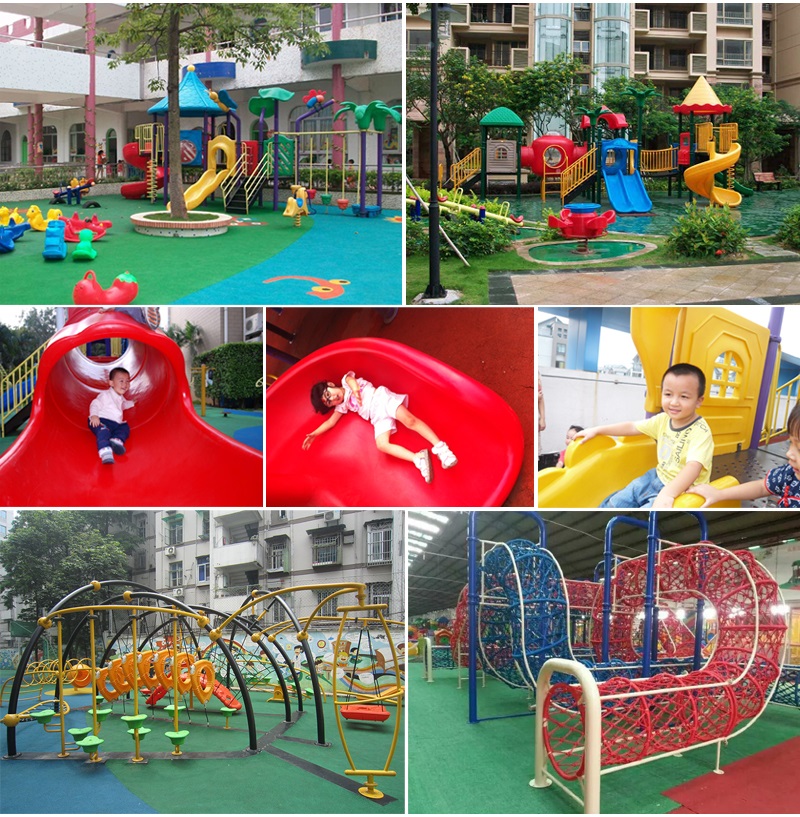 Why You Should Have Outdoor Playground?
It is a good choice to take the children to the outdoor playground. You can set a playground in your backyard. Why you should have it for your kids? It is safe, fun and is cheaper than you take child to some theme playground which need buy ticket. You can enjoy nice day with your kids.
The outdoor playground may not far from your home, so if you do not have enough time to take care of your kids, let them play in the outdoor playground, it is very safe. We know safe is most important thing in our life. If you want to play with your kids, don't worry, it is strong enough that you can join it. Getting out of house for some fresh air. We have too much time on phone or on TV; kids always stay in room that is not good for children. They can play with their friends together, and you can join it together. So outdoor playground is not only kid active places, but also is you and your family memory. As a parent, you are saving lots of hassle. You don't have to pack snacks, prepare kids for the picnic, look after them in the park and worry for their safety. Because the children will play it by themselves,and you do not need to ask them to get exercise. If you buy it, you can rebuild it with your kids, you will found is so funny to build playground, there is not only exercise the body, but also to stimulate active children's character, also to cultivate children's communication.
There are many different activities that you can include on your playground. Slides, swings, walking bridges, climbing board are all popular choices. If you're at a loss on what activities your playground should include, try taking your child to the park and see what he has the most fun with. So out playground is that you can choose models, based on the needs and fun of your family and children age. You can get your own customized playground equipment right there inside your home!
When you build playground, choose play equipment is important, you need choose soft simple one for your backyard, and choose good quality, usually it can use many years, you can build it with your family. For example, you can choose build a swing in your backyard, make sure have several seats that your kids can play with their friends and family together, also can cultivate their communication. You can safely have all your kids using it. Sam time they have their own pleasure.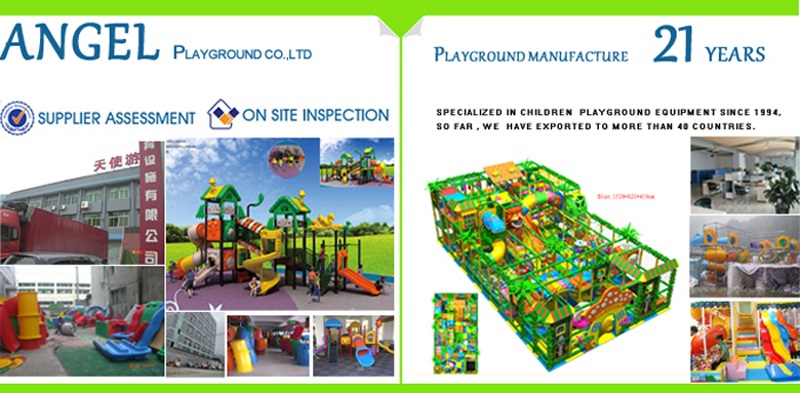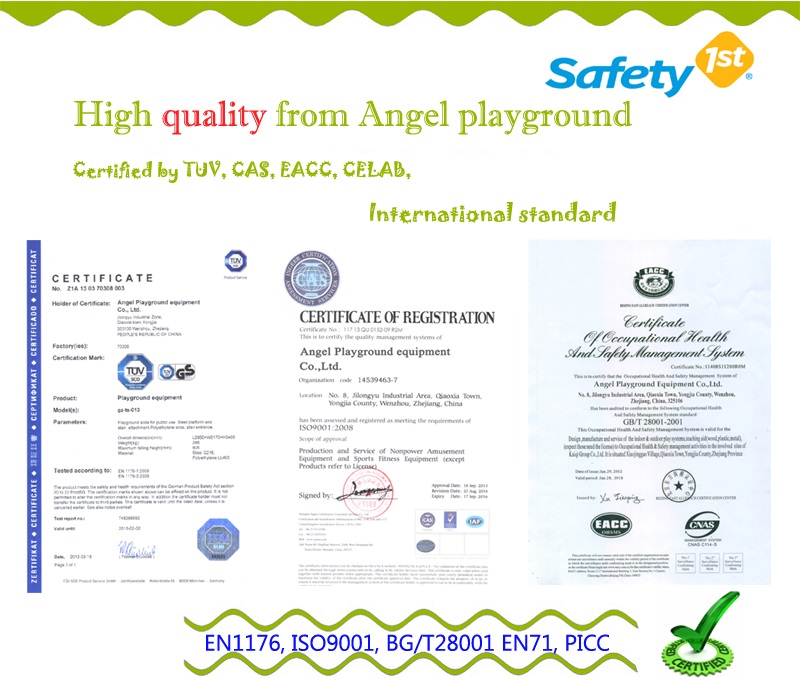 Reviews


Piera Says:
Hi, can I have a catalog. I am interested in opening an indoor park in Washington DC. You can send the info by mail or WhatsApp. Thanks

Angel Playground Equipment CO.,LTD Says:
Hi Piera, Nice day, Please check our reply for catalog and process to start indoor park.


zeina Says:
hi can you please send me a catalogue .. i am looking to open a playground in Beirut Lebanon and i would also want to know about the shipping price .

Angel Playground Equipment CO.,LTD Says:
Hi Zeina, Please check our reply for shipping cost and process of start kids playground equipment, looking forward your reply on the final layout information.


Ritu Chokhani Says:
I quite liked ur setup..would like to know more about these indoor activities as I want to open it in assam

Angel Playground Equipment CO.,LTD Says:
Thanks for your message, Please check our reply to your email.


Madalina Says:
I WILL LIKE MORE INFORMATION! THANK YOU!

Angel Playground Equipment CO.,LTD Says:
Hi Madalina, Nice day, please check our reply to your email about process and cooperation teams.


Emanuel Fenech Says:
May I have a catalog as well? What are delivery charges to the US?

Angel Playground Equipment CO.,LTD Says:
Hi Emanuel, Please check our reply to your email, You need advise where exactly in USA for we check the freight.
Add a Review
Your Phone & Email address will not be published. Required fields are mareded*
ANY QUESTION?