California City & Fantasyland
Product Description
Send Inquiry
Saving Up to 60% by contact us for your Outdoor playground equipment!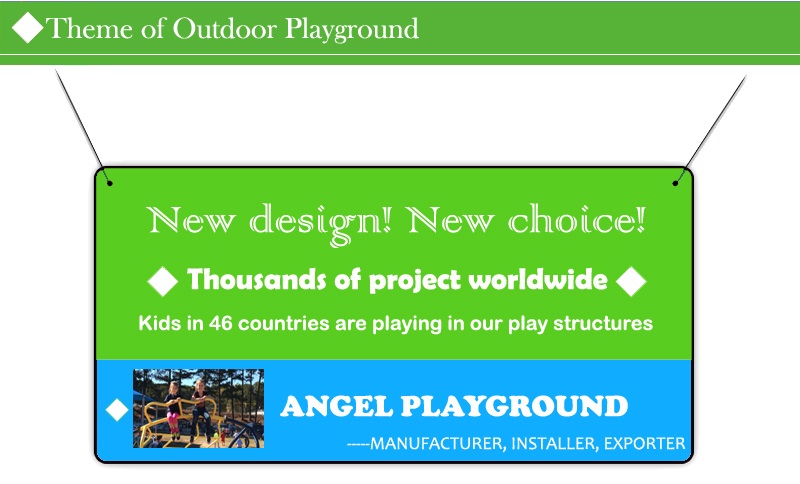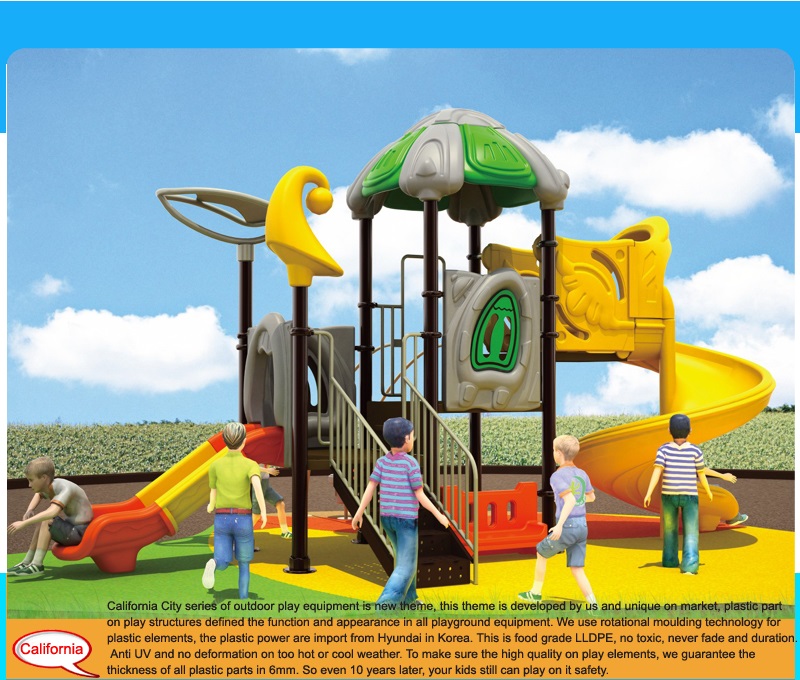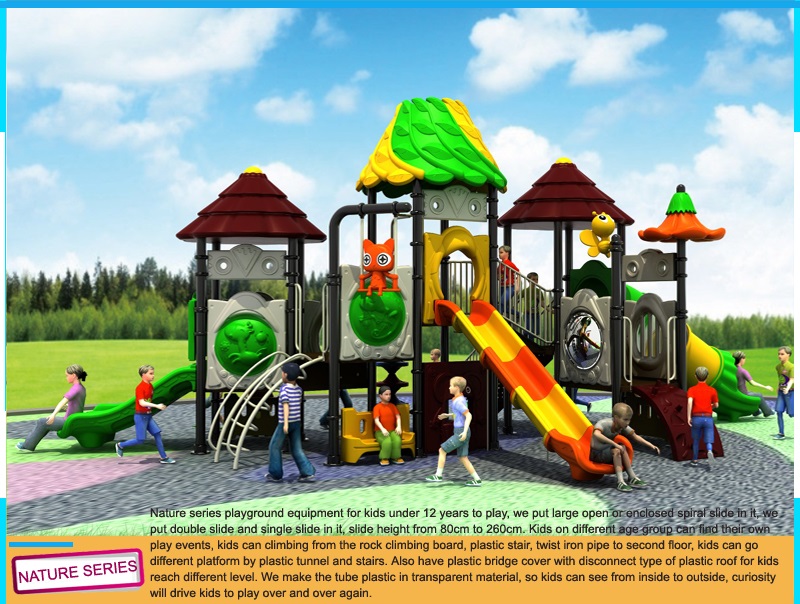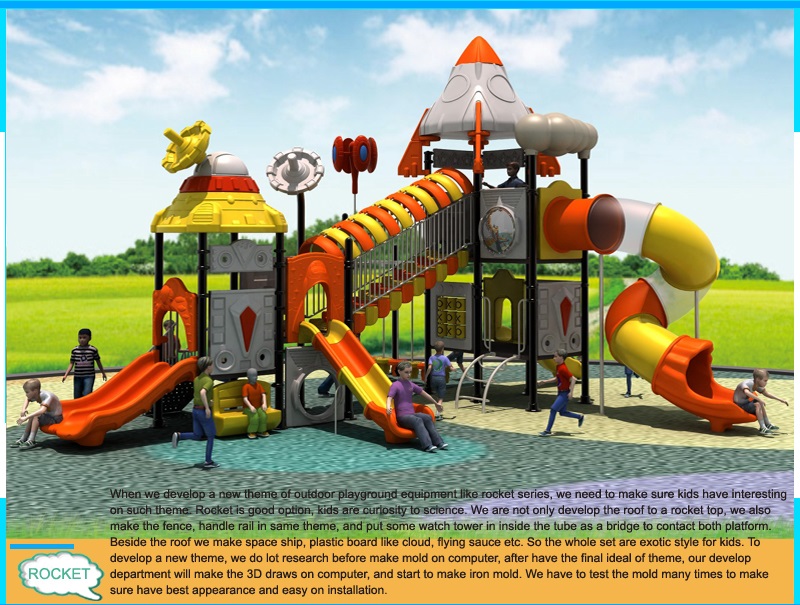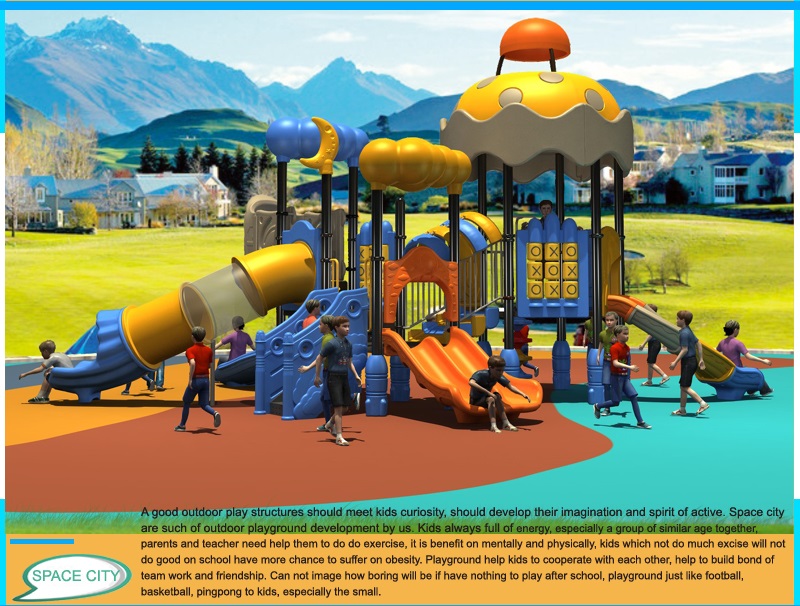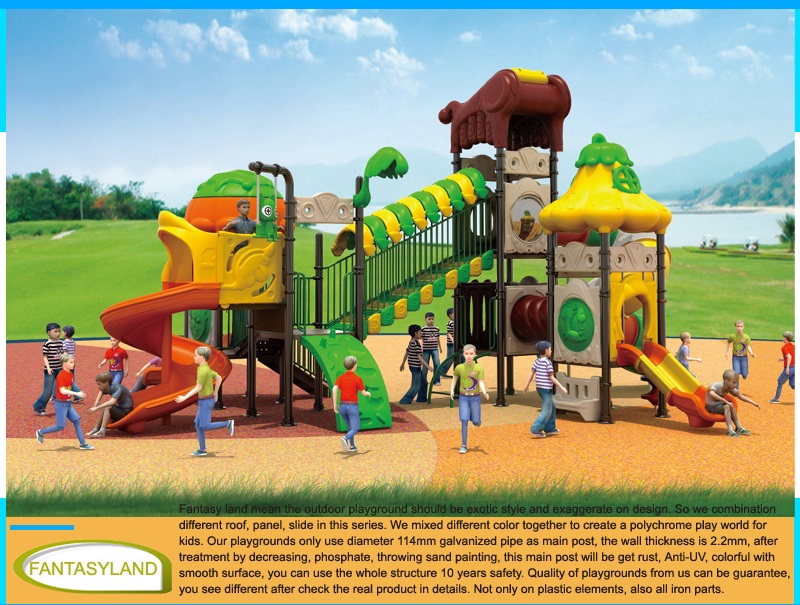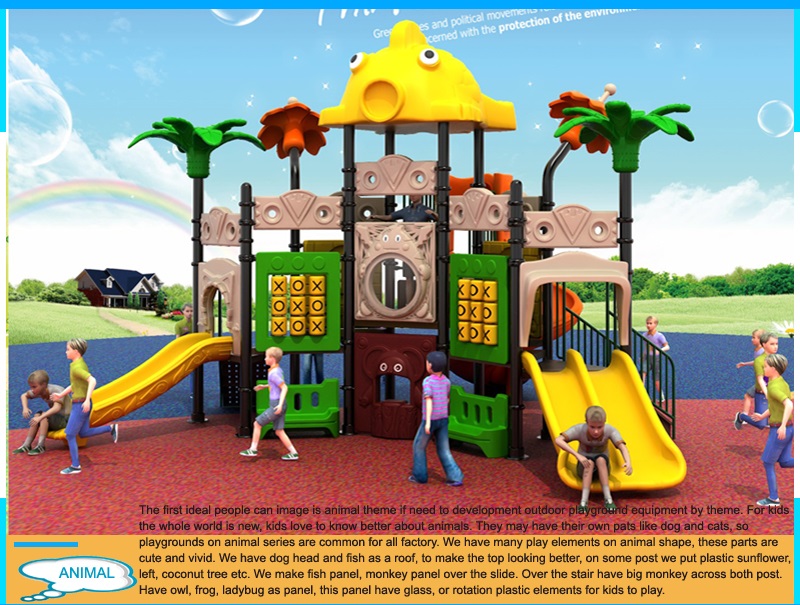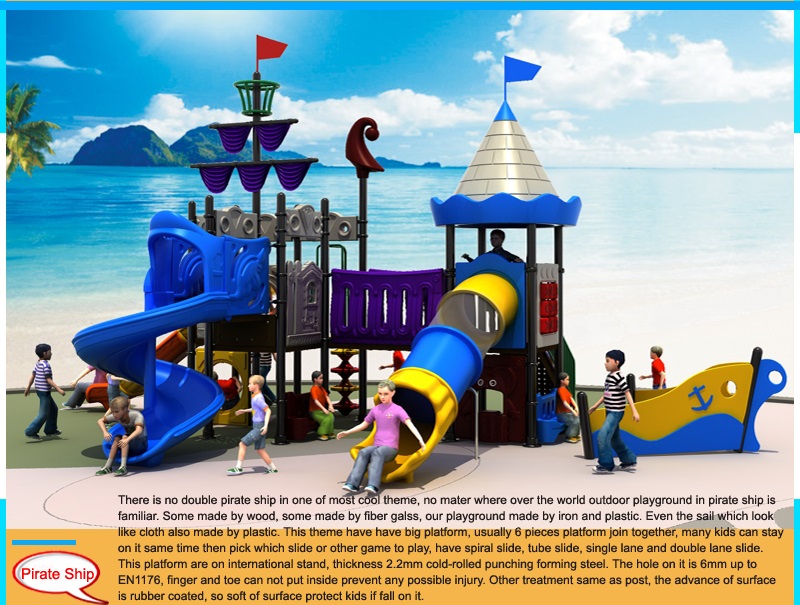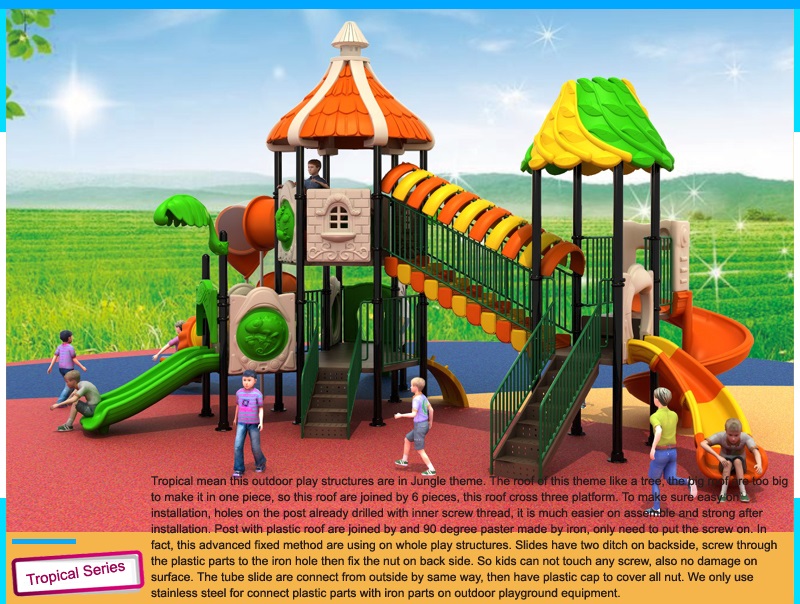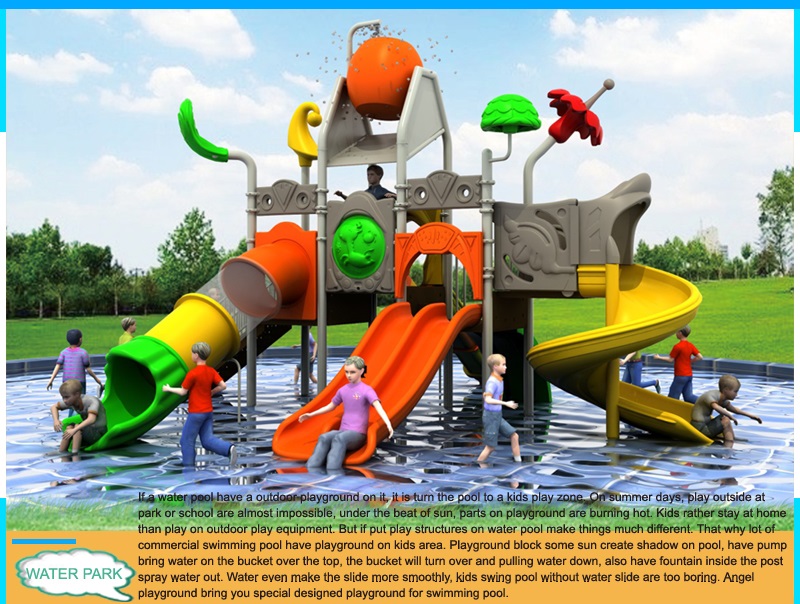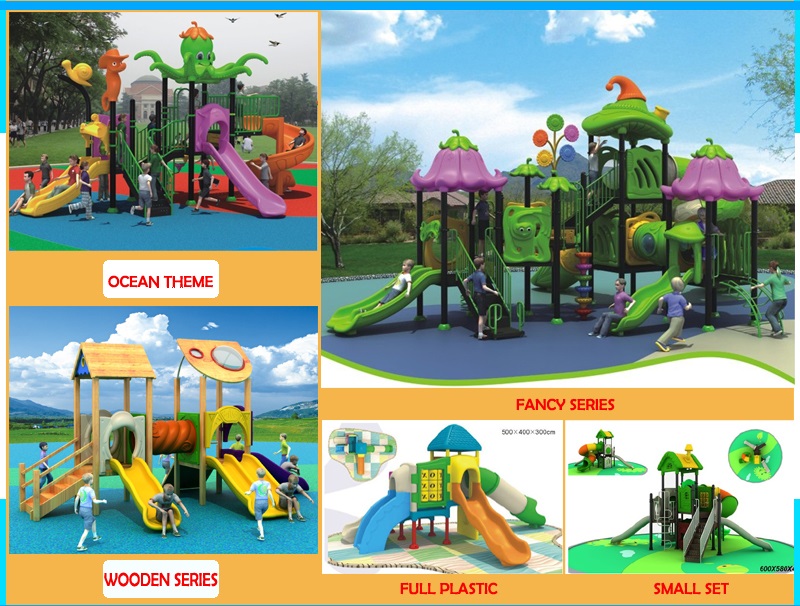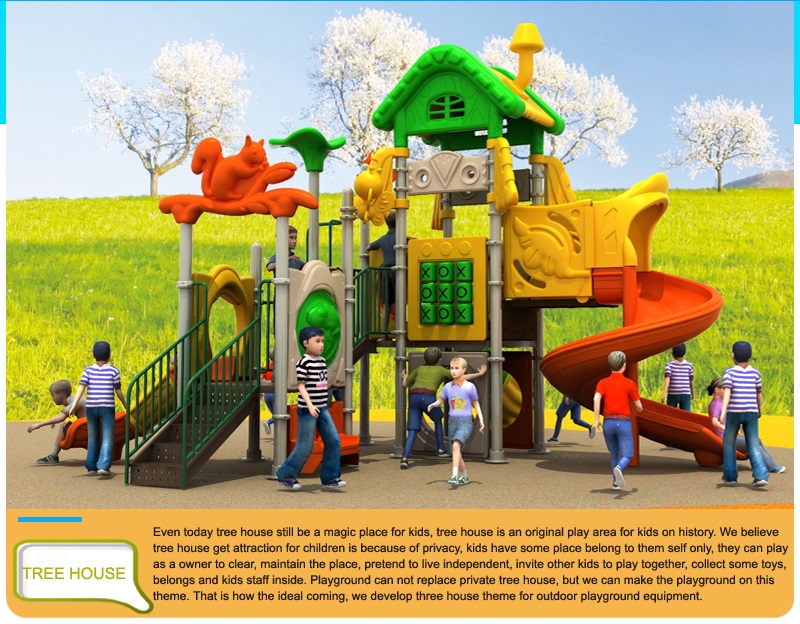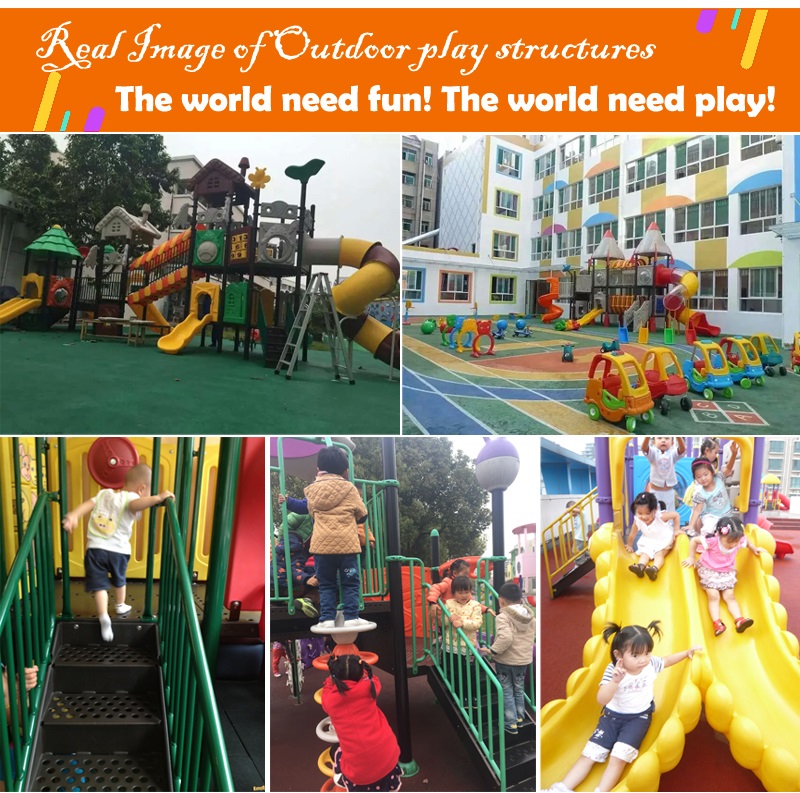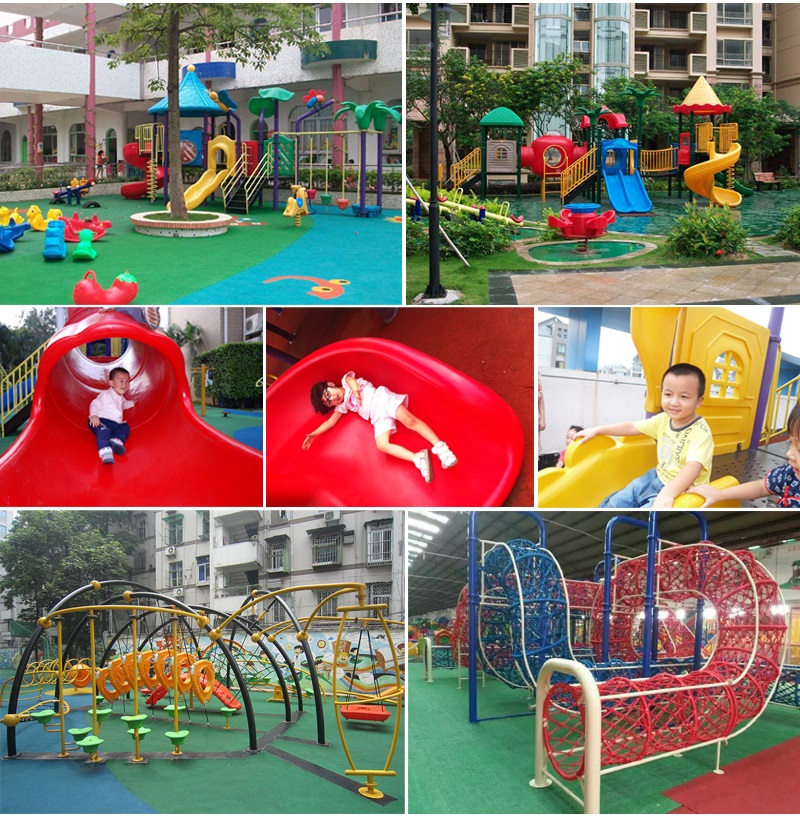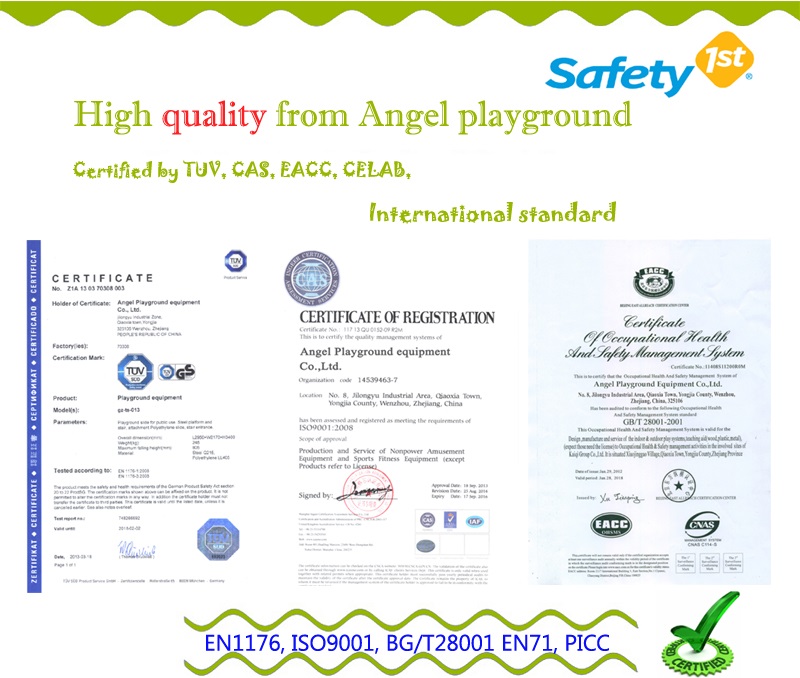 How to Build a Safety Outdoor Playground for kids
Kids do not play much on outside as before, Seem like the electronics like TV, Cell phone and Pad dominate the world today, App like circle of friends, game, chat software on smart phone in these days take all leisure time from adult, also corrode kids play time. As parents guide you kids to play more is necessary, building an outdoor playground is an excellent way for them to get excise. Outdoor play equipment encourages them to get some fresh air and play with friends, play outside do lot help on kids physical and mentally development. Kids be more positive on socially and obtain friendship by cooperation with each other.
Building the playground itself can be a challenge and rewarding experience at same time, the whole family can take part in, together to figure out what material needed and how to get it, put imagination on good use.
The most important thing need take account of building an outdoor playground is safety, lot of injury have been report by use on instability play structure, put rubber mat on floor will reduce the injury, rubber mat can absorb the impact if kids fall down from platform or slides, it is clean and soft than sand. Decide where you want the playground to be located in your backyard, appropriate spot measured out and sectioned off. Take into account for different play equipment you will have, level the ground and remove any debris or rocks.
After the land set done, you can start to prepare the material required. Consider your budget, the appropriate play equipment for your kid's age group, you construction skills to build such playground, you are able to buy lumber and plans at any major home improvement store, you need a kit that has all tools included.
There are many different play system are popular that can be include on your playground such as swings, spring rider, walking bridges and climbing boards. If you not sure about what activities your kids like, take them to the park and see what them has the most fun with, for example, if them sticks to the slide or bridges, you will know to set up such play system.
Read all the instructions then begin to preparing all your materials, you will save yourself a major headache by have all materials on hand. Once you get into the build, it may be different to measure and attach unprepared components, so it is will be helpful to cut your lumber and drill all holes before beginning the construction.
Using the post hole digger to dig your holes for the main posts and pour in cement to fix it, be sure they are completely dry before moving to next step, you can use wire and stakes to hold them in place until they immovable, it is may take one or two days before you putting any weight on the posts, attached all play equipment to the support posts according to the instruction, put the platform for kids to stand and handrails for the kids to hold. The stair or climbing board for kids to come up. The slides and swings for kids to play.
Check all the components, make sure it stable and not burr on surface, let your kids help with the paint, select a brightly color your kids like. Finish the playground with rubber mat on floor.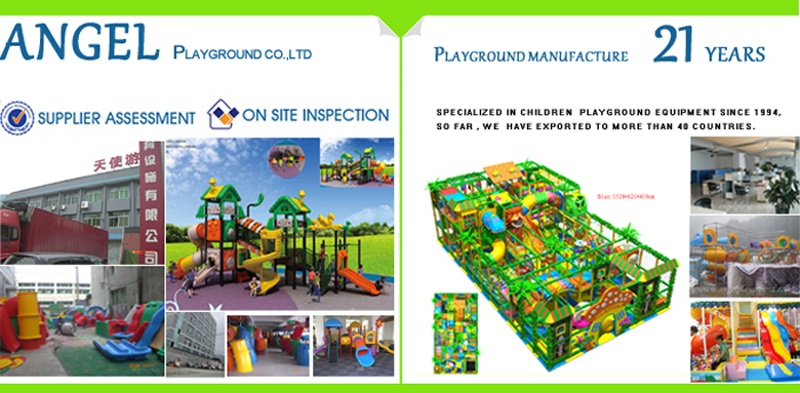 Reviews


Abdul Says:
Hi Can you please email be info about installing a indoor play groud.

Angel Playground Equipment CO.,LTD Says:
Dear Abdul, Thanks for your message, please check our email for the process to start indoor play ground, please share the layout to us for new design.


Mahesh kumar Says:
Please send a catalog and pricing details of trampoline Park and installation.

Angel Playground Equipment CO.,LTD Says:
Hi Mahesh: Please check PDF file in your email. Please reply with the floor plan.


Thafar Says:
How much it cost to deploy and fix in Dubai

Angel Playground Equipment CO.,LTD Says:
Hi Thafar, Nice day! Please check our reply to your email


jiao Says:
hello Please send catalog for order. and how much the install ,thank you

Angel Playground Equipment CO.,LTD Says:
Please advise shipping to where, so we can find out the freight and see if can arrange install as well. please send message by email, we have reply to you.


Maegan Brown Says:
How much to deliver and install this exact one in Lebanon va 24266

Angel Playground Equipment CO.,LTD Says:
Dear Maegan, Thanks for your message, please check our reply through your email.
Add a Review
Your Phone & Email address will not be published. Required fields are mareded*
ANY QUESTION?