Indoor-Spielplatz, Spielparadies
Views: 7955 Update date: Apr 02,2021
Top 10 Kinder-Indoor-Spielplatz Hersteller

Indoor-Spielplatz einschließlich Family Entertainment Center, Soft Spielplatz, Kleinkind Spielplatz,
Trampolin-Park, Kletterwand und Ninja-Krieger-Kurs.
Kommerzieller Indoor-Spielplatz-Lieferant wie unten, können Sie als Ihr
Geschäftspartner wählen.
1. Indoor Playgrounds International in DEN USA
2. Soft Play in DEN USA
3. Orcacoast play in Kanada
4. Go Play Systems in DEN USA
5. Cheer Amusement in China

6. Angel Playground Equipment in China
7. KidSteam in DEN USA
8. iPlayCo in Kanada
9. ELI Play in Niederlande
10. Worlds of WOW in DEN USA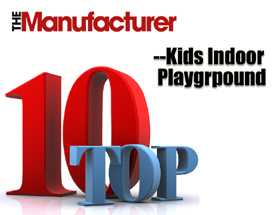 Klicken Sie unten Bilder, um die Website der Lieferanten zu besuchen
Wenn Sie auf der Suche nach Indoor-Spielsets für den Heimgebrauch, Für Ihre eigenen Kinder zu Hause,
dann sollten Sie unten Website cedarworks.com, wayfair.com, stateofplay.com, Costco, Homedepost,
Amazon besuchen. Sie können schnelle Lieferung auch Teile und Materialien zu DIY selbst auswählen.
1. Indoor Playgrounds International in DEN USA

Wir sind Ihr Go-to-Anbieter von Indoor-Spielstrukturen und all things fun für Family Entertainment Centers (FECs). Wir haben
Hunderten von Unternehmen geholfen, ihre Spiellösung anzupassen. Wenn Sie auf der Suche nach dem besten Indoor-Spielplatz-Set
sind, können Sie uns kontaktieren. Als Branchenführer bieten wir mehr als nur ein Produkt an, wir bieten Ihnen an, mit Ihnen durch
den Prozess zu gehen und unseren Wissensschatz über die Branche und wie es ist, eine FEC zu betreiben. Unser Herstellerpartner
hält sich an unsere hohen Standards, wenn es um Qualität und Sicherheit geht, und jeder Spielplatz zum Verkauf wird durch eine
18-monatige Garantie unterstützt!
2. Soft Play in DEN USA

1984 gründeten vier Innovatoren in einer Garage Soft Play®, um Spielgeräte neu zu erfinden. Firmengründer entwickelten eine Alternative
zu traditionellen Outdoor-Spielstrukturen, die schnell die Garage überwuchsen und das Vertrauen einiger der größten amerikanischen
Marken erwarben. Heute sind wir weltweit führend bei geschlossenen Spielgeräten mit Installationen in mehr als 60 Ländern. Dank unserer
Expertise, Erfahrung und ihres Engagements für Exzellenz können Sie Ihren Gönnern und ihren Kindern eine unterhaltsame und positive
Erfahrung bieten.

3. Orcacoast play in Kanada

Orca Coast wurde 2004 gegründet und ist ein Familienunternehmen, das gegründet wurde, um die Qualität und das Wohlbefinden des Spiels
in der heutigen Branche zu verbessern. Unser Ruf ist der Schlüssel zu unserem Erfolg und was uns zum führenden Indoor-Spiel-Unternehmen
der Welt gemacht hat, das Sie mit Ihrem Unternehmen betrauen. Wir wissen, dass wir durch die wirkliche Betreuung unserer Produkte und
Kunden einen Unterschied gemacht haben. Mit möglicherweise der besten Sicherheitsbilanz, Forex-Pullback-Strategie und der besten
Zufriedenheitsrate in der Branche schlafen Sie nachts einfach schlafen, da Sie wissen, dass Ihre Investition in guten Händen ist.
4. Go Play Systems in DEN USA
Sie suchen weitere Informationen über Go Play Systems? Sie sind bei uns an der richtigen Stelle! Wir installierten Indoor-Spielplätze und
Vergnügungsattraktionen weltweit. Wir sind Experten in der 3D-Design, Konfiguration, Themaierung und Installation von kommerziellen
Qualität Indoor-Spielplatz-Systeme für Kinder und Erwachsene aller Altersgruppen! Unsere Vertreter und Projektmanager führen Sie
durch den Prozess vom Entwurf über die Installation bis hin zur Endlieferung. Ihre Zufriedenheit steht bei uns an erster Stelle.
Unsere Installationsteams haben hochwertige Softplay-Systeme von kleinen Räumen bis hin zu riesigen Lagerhallen und allem
dazwischen gebaut. Unsere 3D-Designer sind Experten, die nicht nur den Raum maximieren, sondern auch sichere Räume für
Kinder zum Spielen schaffen. Gemeinsam vereint unser Team jahrelange Erfahrung bei der erfolgreichen Einführung von
Indoor-Spielplatzsystemen

5. Cheer Amusement in China

Cheer Amusement ist einer der größten Hersteller der Welt, der sich auf die Konstruktion, Herstellung und Installation von hochwertigen
und erschwinglichen Indoor-Spielgeräten für kommerzielle Anwendungen spezialisiert hat. Wir haben anlagenüber 1.000 erfolgreiche
Projekte auf der ganzen Welt installiert und betreut und haben sich in der Spielgeräteindustrie große Beliebtheit erworben.
Außerdem haben wir mit zahlreichen berühmten Softplay-Unternehmen in Nordamerika & Europa zusammengekooperiert. Um zufrieden
zu sein, erfüllen wir immer die hohen Standards und Anforderungen an die Qualitäten und Dienstleistungen dieser Unternehmen.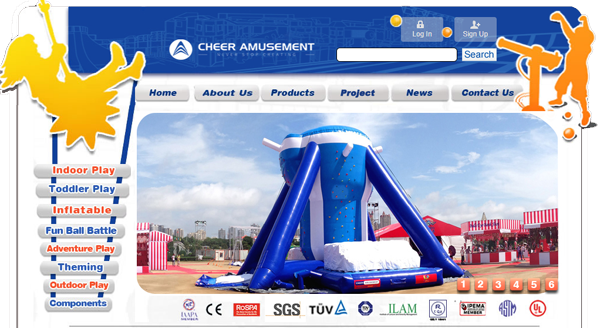 6. Angel Playground Equipment in China

Engel Spielplatz sind kombiniert Unternehmen der Entwicklung Produktion und Verkauf. Das Produkt hat Input Schönheit und Funktion
Design mit der besten Charakteristik der Kombination von ausländischen und inländischen Stil, freundlich und sicher Spielplatz. Alle
Produktionen werden aus ungiftigen und umweltschonenden Rohstoffen hergestellt, die vor dem Verlassen der Fabrik streng geprüft
und geprüft wurden, Alle Produkte erfüllen die Sicherheitsstandards für Spielplatz von CE, ISO TÜV usw. Auf diese Weise!
Engelspielplätze haben das Vertrauen der Kunden bundesweit in die Spielplatzindustrie verdient. Kinder aus 70 Ländern genießen
unsere Spielgeräte wie Amerika, Kanada, Brasilien, Panama, Kolumbien, Holland, Finnland, Schweden, Ukraine, Russland, Korea,
Spanien, Italien, Belgien, Tschechische Republik, Slowakei, Slowenien, Griechenland, Singapur, Japan, Korea, AU, VAE........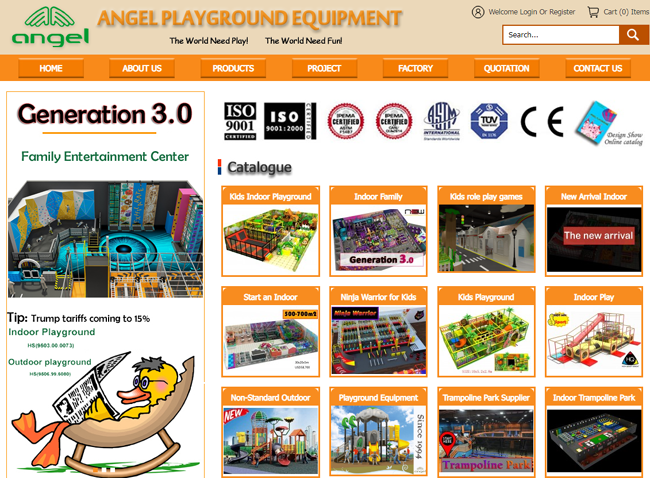 7. KidSteam in DEN USA

KidSteam ist ein internationaler Marktführer für strenge Sicherheitsstandards für Indoor-Spielgeräte und ein US-basiertes Unternehmen,
das Attraktionen für Vergnügungsstätten weltweit entwirft, herstellt und installiert. KidSteam mit Sitz in Dallas, Texas, entwickelt,
produziert und installiert schlüsselfertige Lösungen, die die Gesundheit und das allgemeine Wohlbefinden von Kindern fördern.
Unser Ziel ist es, nicht nur unterhaltsame Lösungen zu schaffen, die für die Letzten gebaut wurden, sondern auch Lösungen, die
unserer Umwelt nicht schaden. Die grüne Initiative von KidSteam wird von unseren "grünen Produkten" angetrieben, wie unseren
kommerziellen Indoor-Spielgeräten und kinderbetriebenen Handfahrgeschäften. Mit null CO2-Fußabdruck und aus erneuerbaren
Energien stammt unser Engagement für Gesundheit und Sicherheit noch nie.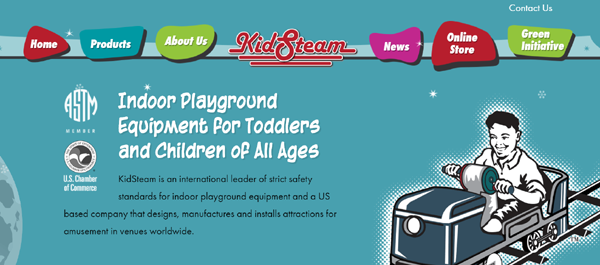 8. iPlayCo in Kanada

iPlayCO verfügt heute über Niederlassungen und Produktionsstandorte in Nordamerika, Europa und Asien. Unsere nordamerikanischen
Aktivitäten werden weiterhin Kunden in Nord- und Südamerika und weltweit beliefern, unsere asiatischen Aktivitäten IREC Corporation
wird sich auf die Belieferung von Kunden in der Region Asien-Pazifik konzentrieren. Auch Kunden in Europa profitieren von unseren
Fertigungs- und Vertriebsaktivitäten. Der Markt von Iplayco war schon immer global, und jetzt werden wir die Fähigkeiten haben, unsere
Kunden aus drei verschiedenen Kontinenten zu beliefern. Wir fertigen maßgeschneiderte Kinder-Indoor-Spielstrukturen aus unserem
Werk in Langley, British Columbia, Kanada. 1999 gegründet, verfügt iPlayCO über langjährige Erfahrung in der Konstruktion, Herstellung
und Installation von Indoor- und Outdoor-Spielstrukturen.

9. ELI Play in Niederlande
Willkommen in unserer dynamischen Welt des Sports und des Spiels. Wir sind der führende europäische Hersteller und Anbieter von Indoor-Spielplätzen, Trampolinparks und Sportkursen. All unser Wissen und unsere Erfahrung wird verwendet, um Indoor-Sprung- und Spielgeräte von höchster Qualität zu entwerfen, zu produzieren, zu installieren und zu warten.
ELI Play, European Leisure Industries, begann 1994 mit der Reinigung von Ballpoolbereichen. Inzwischen hat sich das Unternehmen zu einem internationalen Hersteller von Spielgeräten entwickelt. Unser Hauptsitz und unsere Produktionsstätte befinden sich im Süden der Niederlande (Boxtel), wo wir mit einem Team von ca. 75 Mitarbeitern arbeiten. Darüber hinaus haben wir Vertriebsbüros in Frankreich, Deutschland und Dänemark. Dies, um den bestmöglichen Service für Kunden auf der ganzen Welt zu bieten.


10. Worlds of WOW in DEN USA
Worlds of Wow schafft lächerlich coole Themenumgebungen und Spielplätze. Wir bieten originelle Kunstwerke und Grafiken, um Ihre
Ideen zum Leben zu erwecken! Ob Sie eine Multi-Site, eine mobile Kirche sind oder einfach nur Ihrem Raum einen ganz neuen Look
geben, wir wissen, was es vom ersten Gespräch, wenn wir gemeinsam träumen, bis zum letzten Nagel braucht. Wir lieben den
kreativen Prozess der Zusammenarbeit mit Ihnen durch die Entwicklung von Konzepten, Charakteren, Elementen und Geschichten.
Es ist nur unsere Aufgabe, diese Vision zum Leben zu erwecken. Unsere Themen sind immer originell, nie ausgeliehen. Vom Check-in
über Flure bis hin zu großen Gruppenräumen sind unsere Themen so konzipiert, dass sie eine Geschichte erzählen und Ziele schaffen,
an denen Kinder sein möchten. Die Themen sind für jeden Partner unterschiedlich. Bei Worlds of Wow führen wir Sie durch einen
kreativen Auftrag, um Ihre DNA, Kultur, Vision und Ziele vollständig zu verstehen. Dies ermöglicht es uns, das perfekte Thema für Sie
zu schaffen, das Ihre Geschichte erzählt und zu Ihrer Vision passt.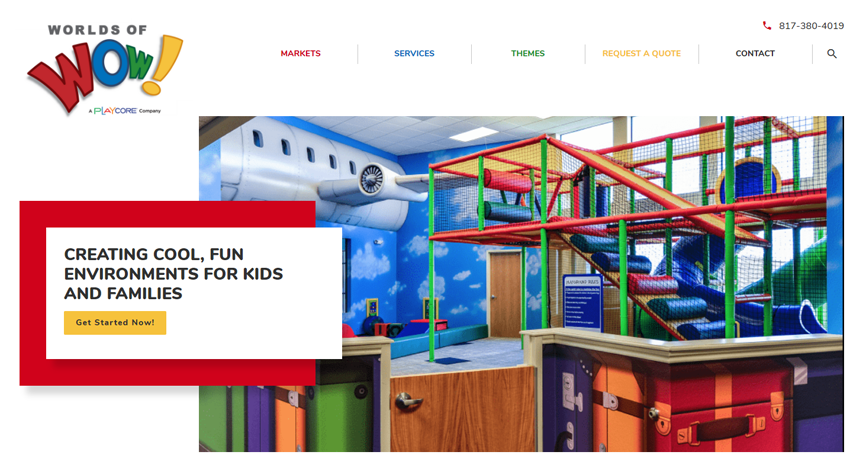 Comments

Rakesh Patel Says:
Indoor Soft play setup for 3 to 10 year age group..plz reply with design and setup cost.

Angel Playground Equipment CO.,LTD Says:
Hope this message find you well, we are pleasure to make proposal for your kids play area, please check our reply to your email. Thanks!

Siri Says:
Hi would like to know the logistics to setup a playarea and party hall for kids

Angel Playground Equipment CO.,LTD Says:
Already sent, Please check. Looking forward to your reply.

Alicia Says:
May I have a catalogue with pricing? Thank you

Angel Playground Equipment CO.,LTD Says:
Got your message, Thanks! Please check your email for process of start indoor playground, Looking forward your reply with layout information.

Rakesh Says:
We are keen to open one of indoorplay park in our town in new zealand. Pls send us information to get ideas

Angel Playground Equipment CO.,LTD Says:
Nice day! All price online are real, If anyone you like just let me know, we are pleasure to share you details, Process please check your email.

Shukria Says:
Hi I would like to open indoor playground in Toronto Canada . Do u guys access to Canada . I really like it the Rush fun park . I would like to talk about how much it cost and what is the progress

Angel Playground Equipment CO.,LTD Says:
Nice day! Please check your email for catalog, please follow the process and provide floor plan, We will make a good design for you.
Leave a Reply
Your Phone & Email address will not be published. Required fields are mareded*