Indoor playground in Quebec & Vancouver, Canada
Views: 331 Update date: Apr 14,2022
01,RécréOFUN
Address:1289 Av. Jules-Verne, L'Ancienne-Lorette, QC G2E 6L6
02,Centre Fun Carie Factory
Address:1345 Rte de l'Aéroport, L'Ancienne-Lorette, QC G2G 1G5
03,Imaginarius Fun Center
Address:1100 Rue Bouvier local 130, Québec, QC G2K 1L9
04,Mille Pattes Amusements
Address:40 Rue Jacques-Nau, Lévis, QC G6V 9J4
05,iSaute Quebec City
Address:185 Rue Fortin, Québec, QC G1M 3M2
06,The Adventure Zone
Address:1496 Cartwright St #230, Vancouver, BC V6H 3Y5
07,Kerrisdale Play Palace
Address: 5670 East Blvd, Vancouver, BC V6M 3Y2
08,Circus Play Cafe
Address:Canada, 1650 E 12th Ave, Vancouver, BC V5N 2A3
09,Castle Royale
Address:2003 Park Royal S, West Vancouver, BC V7T 2W4
10,The World of Kidtropolis
Address:110-5940 No 2 Rd, Richmond, BC V7C 4R9
01,RécréOFUN
Our play centres are known for these trampolines with harness. To safely jump up to 6 meters high! (In addition to admission price)
Multi-level structure including more than 30 activities; tubes, trampolines, slides, climb nets, obstacles... and much more. There is something for every taste here!
Address:1289 Av. Jules-Verne, L'Ancienne-Lorette, QC G2E 6L6
Phone:+1 418-977-6386
Online:https://www.recreofun.com/fr
02,Centre Fun Carie Factory
Address:1345 Rte de l'Aéroport, L'Ancienne-Lorette, QC G2G 1G5
Phone:+1 418-380-1010
Online:https://cariefactory.com/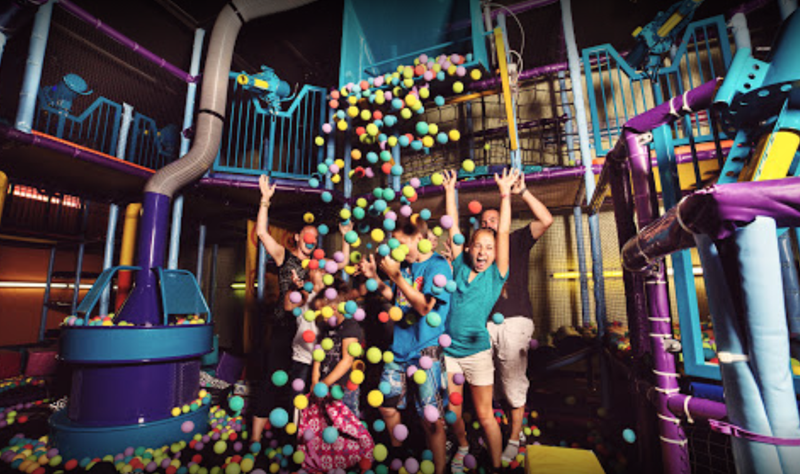 03,Imaginarius Fun Center
We offer pre-school and elementary school children a place to have fun that promotes their motor, intellectual and social development, in a safe and calm environment.
Entering the Imaginarius amusement center, you will be transported to a small town in the middle of which there is a park and a majestic tree.
Address:1100 Rue Bouvier local 130, Québec, QC G2K 1L9
Phone:+1 418-626-9461
Online:https://centreamusementimaginarius.com/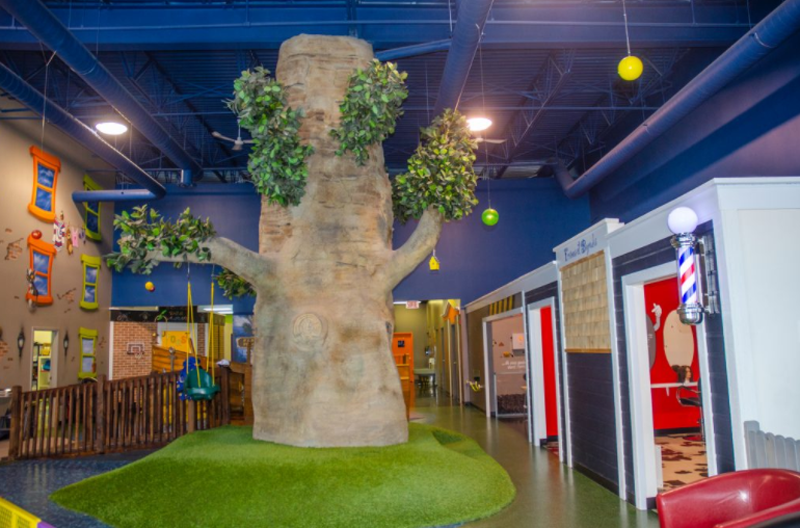 04,Mille Pattes Amusements
A trip to Mille-Pattes amusement Mimi and Félix go on an adventure.
What will they discover on their way. Come have fun with us.
Hours:Monday to Wednesday:
9 a.m. to 4 p.m.
Thursday to Sunday:
9 a.m. to 5 p.m.
Address:40 Rue Jacques-Nau, Lévis, QC G6V 9J4
Phone:+1 418-835-6555
Online:https://www.millepattesamusement.com/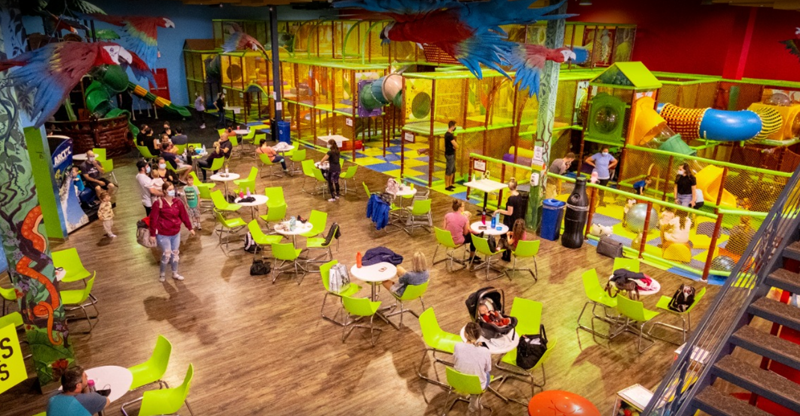 05,iSaute Quebec City
Welcome to iSaute, a leader in family entertainment.
Entertainment all over the walls, activities for all ages, different jump courses, ninja warrior courses, dodgeball, climbing structures, laser labyrinths, virtual reality games and much more. iSaute is the perfect place to organize your next party, your next event or to have fun and be active with your friends and family.
Address:185 Rue Fortin, Québec, QC G1M 3M2
Phone:+1 418-478-2344
Online:https://isaute.ca/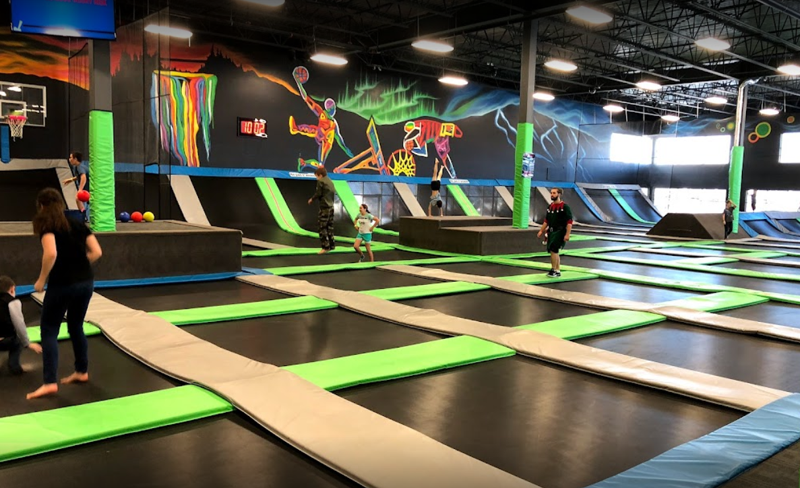 06,The Adventure Zone
Please note, following the latest protocol from BC Coastal Health: you are no longer required to book ahead of time for time in the playground. Kids can come down on a drop in basis. So kids receive a wristband, and they will have in and out privileges as before. We do however require that anyone 5 years of age and over, to be wearing a face mask while in the playground.
Hours:10 am - 6 pm everyday!
All Year, Except: Christmas Day, Boxing Day, and New Years Day.
Address:1496 Cartwright St #230, Vancouver, BC V6H 3Y5
Phone:+1 604-608-6699
Online:https://theadventurezone.ca/index.html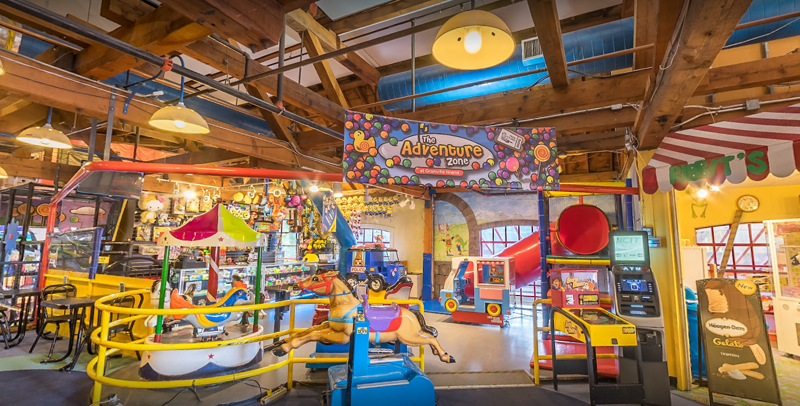 07,Kerrisdale Play Palace
The Kerrisdale Play Palace is a giant, indoor playground located in the Kerrisdale Cyclone Taylor Arena.
The Play Palace is ideal for families with children 12 years and under.
The playground includes:
Two inflatable bouncy castles
Two inflatable obstacle courses
A 20' inflatable giant slide
Ride-on cars and toys
Basketball shooting
A toddler area with padded flooring, carpet games, and lots of toys
Address: 5670 East Blvd, Vancouver, BC V6M 3Y2
Phone:+1 604-257-8121
Online:https://vancouver.ca/parks-recreation-culture/kerrisdale-play-palace.aspx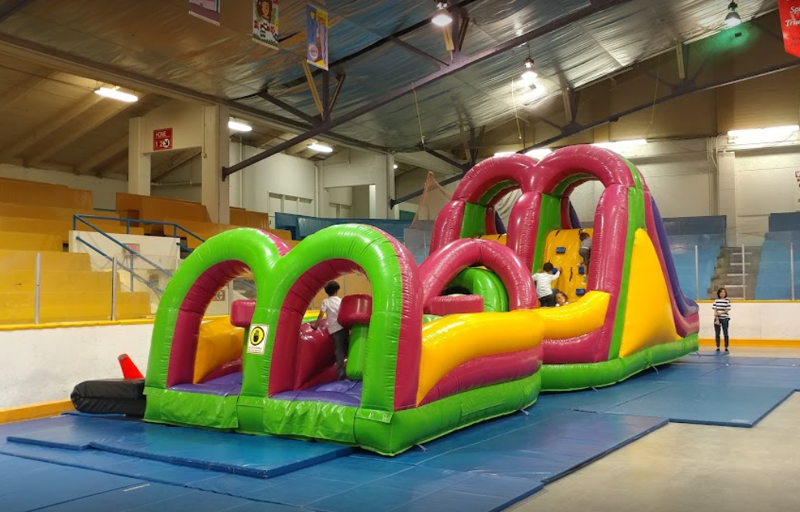 08,Circus Play Cafe
Address:Canada, 1650 E 12th Ave, Vancouver, BC V5N 2A3
Phone: +1 604-558-2545
Online:https://www.circusplaycafe.com/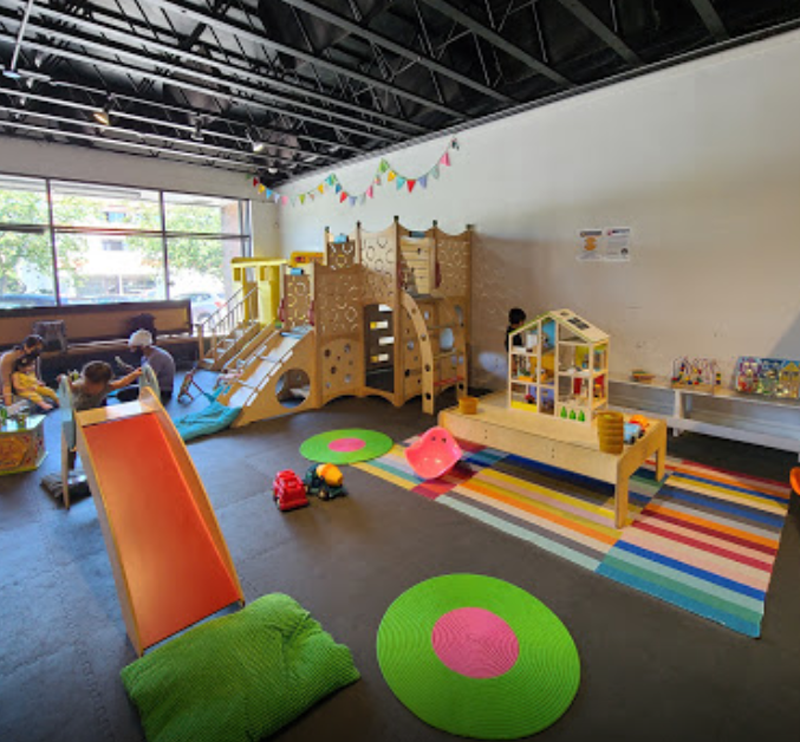 09,Castle Royale
Address:2003 Park Royal S, West Vancouver, BC V7T 2W4
Phone:+1 604-925-0707
Online:http://castleroyale.ca/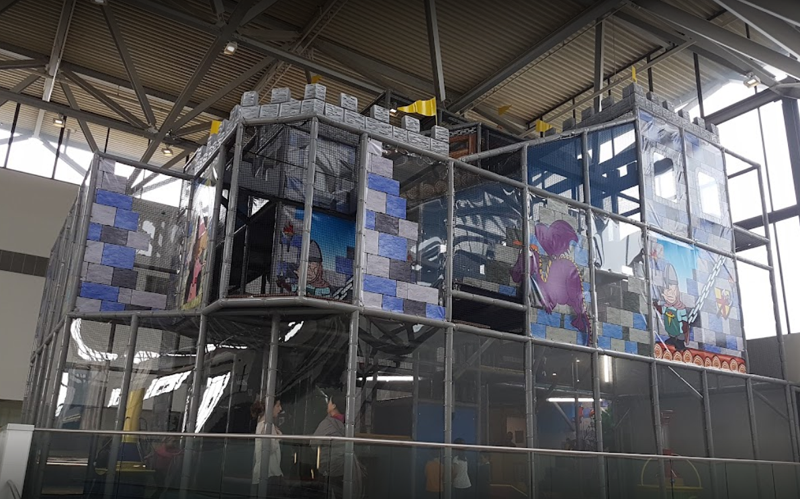 10,The World of Kidtropolis
Address:110-5940 No 2 Rd, Richmond, BC V7C 4R9
Phone:+1 604-285-7529
Online:https://www.kidtropolis.ca/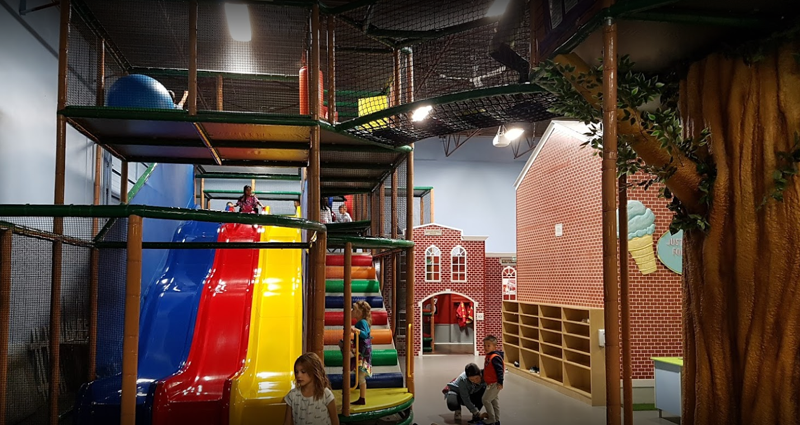 Comments

Juan Says:
Request catalog


Rajit Says:
Already have an indoor playground of 5000sqft, looking for a new outlet, what do you suggest for 15000sqft space?

Angel Playground Equipment CO.,LTD Says:
Indoor Playground is 100% customzied, We will make proposal as soon as you provide layout to us, Please check projects files in your email for reference!

Kerry Somerville-Brown Says:
request for a catalog. Can you send it please? Thank you. Kerry

Angel Playground Equipment CO.,LTD Says:
Hi Kerry: Please check files in your email, we have advise the process of order kids playground, please follow.

Mayra Says:
Buenas tardes me interesa adquirir un área de juegos

Angel Playground Equipment CO.,LTD Says:
Gracias por su mensaje, por favor revise nuestra respuesta por correo electrónico, Esperando obtener más información de su lado

william fore Says:
Looking for the musical items

Angel Playground Equipment CO.,LTD Says:
Hi William: Thanks for your message on the outdoor playsets, Cataloge please check your email.
Leave a Reply
Your Phone & Email address will not be published. Required fields are mareded*