Playground 50-100m2
Product Description
Send Inquiry
This three level indoor playground design in jungle theme, have triple fiber glass from level three, on top of the slide have two tunnel one make be plastic one made by net. Over the slide also have a dragon head, also this set have one trampoline, one spiral slide to the big ball pit.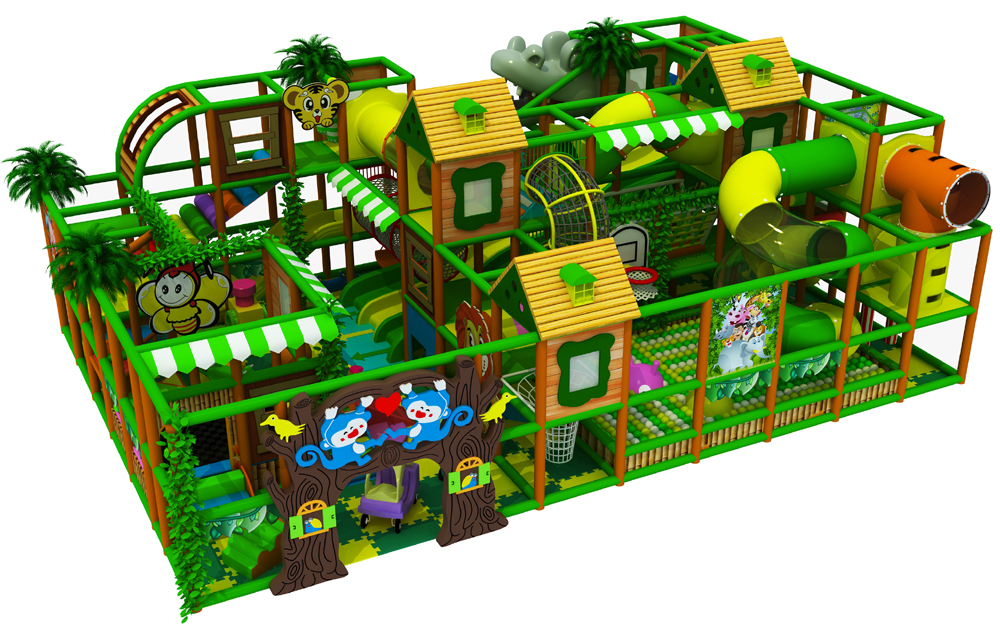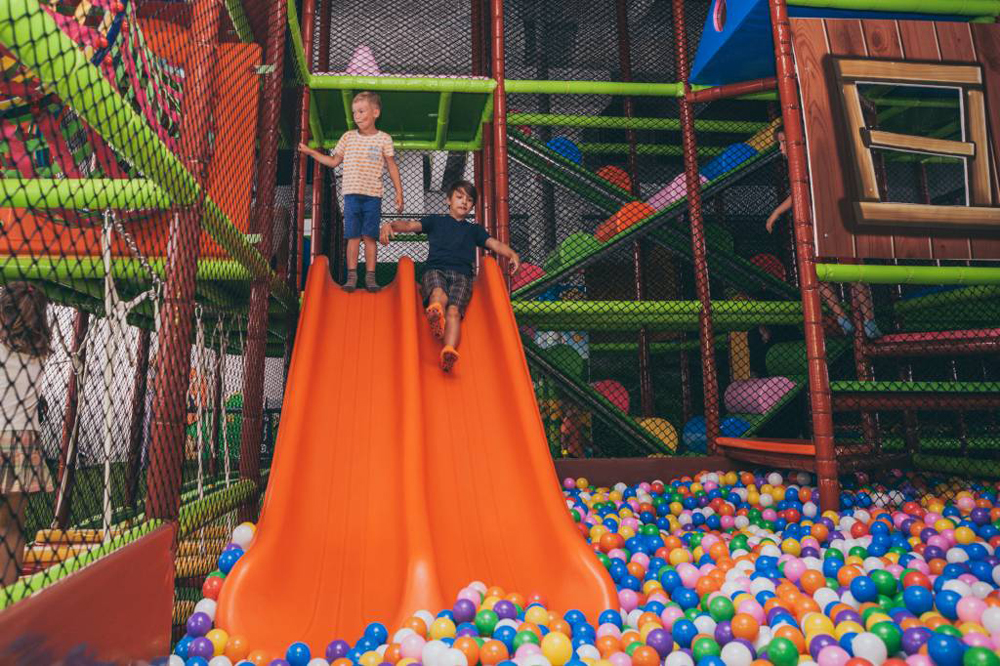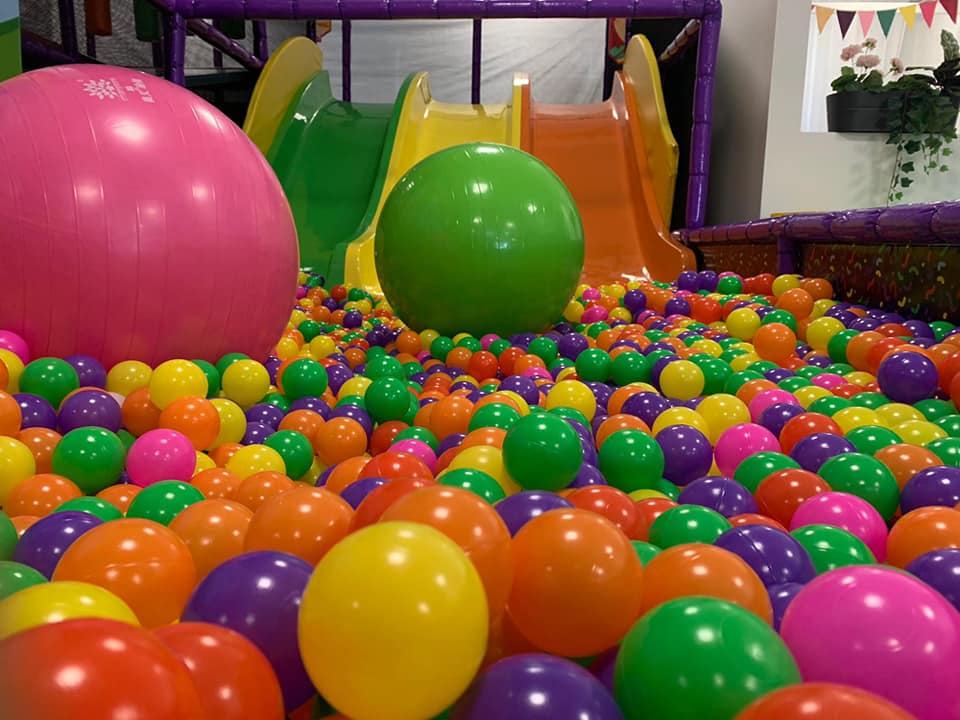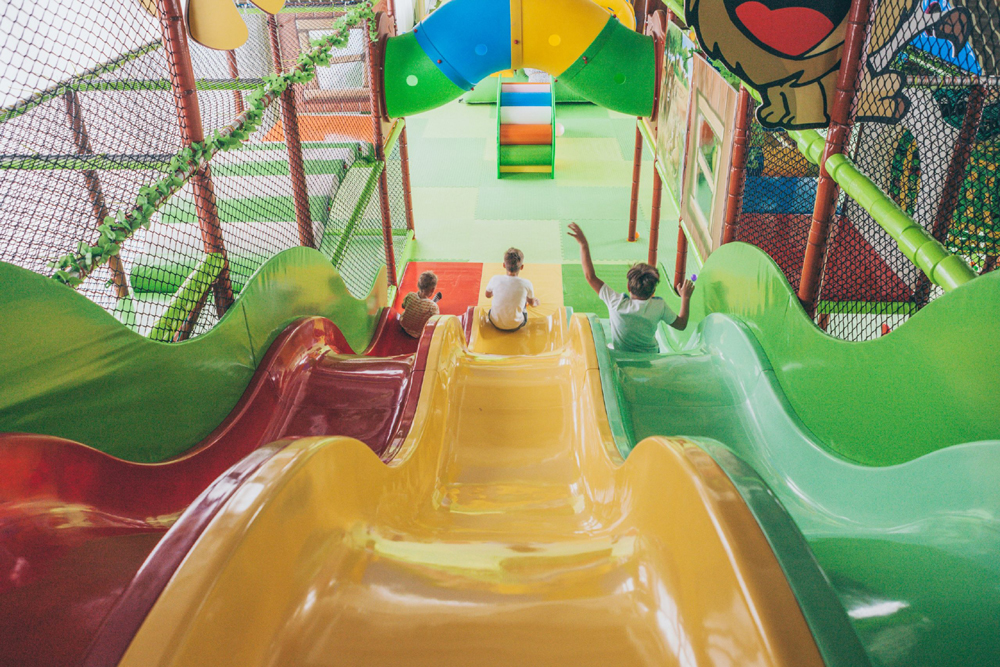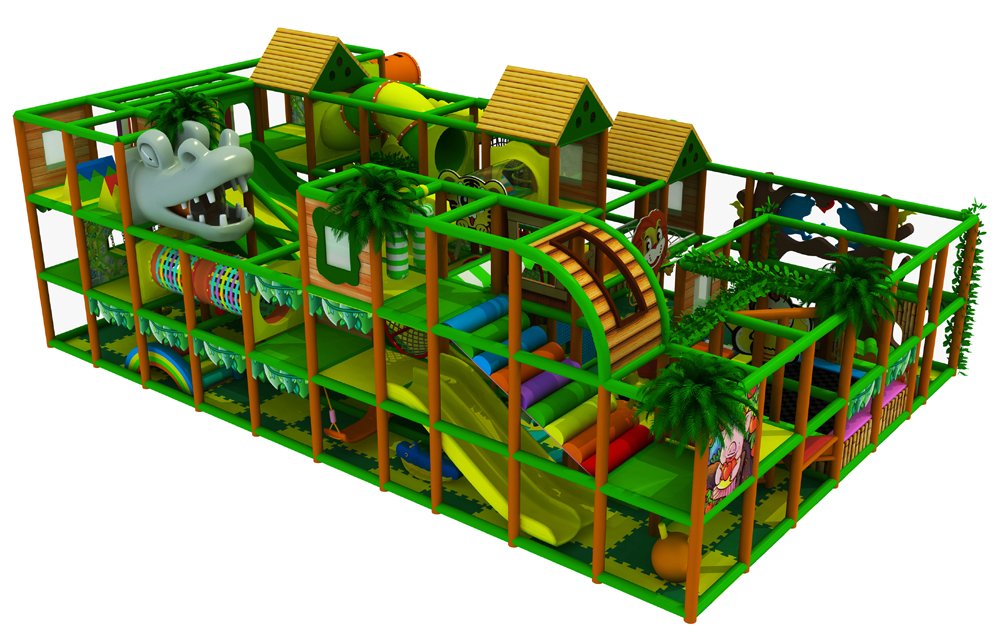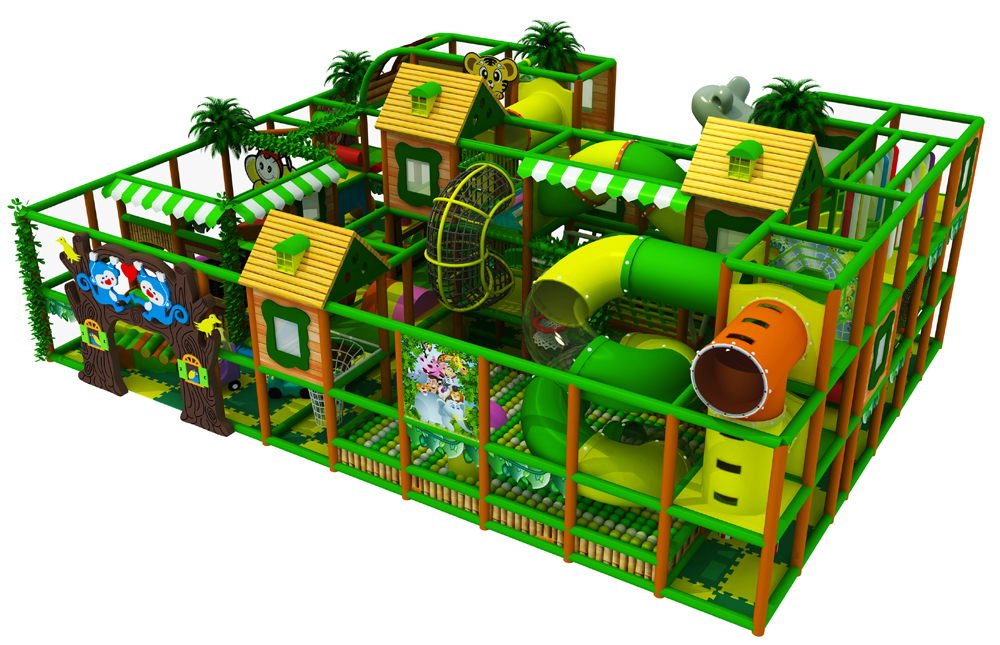 Can kids Indoor Playgrounds use Robots to Take Care of Children in the Future?
Thanks to the advancement of modern technology, our society, mostly witnessed by people's life, has taken on great changes. For example, with the help of modern automatic machines, we can now travel from one place to another in several hours by train or bus, we can send a message to people far away within several seconds, and we can get a lot of housework done by washing machines or vacuums. Probably we can say that people nowadays can't live a very comfortable life without these automatic helpers. It seems that machine can even do things much faster and more efficient than human beings. Therefore, some people put up a assumption that whether robots can be used to take care of kids in the indoor playgrounds in the future. Can robot work better than babysitter in the indoor playgrounds? Let's talk about it in the following passage.
On the one hand, it is true that robots can't take the place of human beings no matter how smart they are designed, and there are unavoidable emergencies that the robots broke down or ran out of power. But we can't deny the fact that robot can arrange things faster and better than babysitters in some situations. Indoor playgrounds, as a busy and noisy place, needs stuff who can work in high efficiency so that nothing goes wrong. Babysitters, however, can't pay attention to all the children in the area because he will get tired after work for a longtime. Then robots can do a pretty good job is this aspect and make sure every kid plays within their sight in the indoor playground.
On the other hand, robots are to the like of most children in the indoor playgrounds, which means that kids will find it more interesting to be surrounded by automatic robots rather than babysitters. While robot is following the direction given by kids, they at the same time amuse the kids and make it easier for kids to obey the rules in the indoor playground. Robots are actually a part of children's toys in the indoor playgrounds. But the difference lies in that they are set with procedures to protect the kids. Babysitter, smarter as they are, they can function as something to children's liking.
In conclusion, I believe it is okay to use robots in the indoor playgrounds to take care of children in the near future. However, every coin has two sides, so does indoor playground. So it will be wiser for people to take a careful though before put the use of robot into practice.
Reviews


Piera Says:
Hi, can I have a catalog. I am interested in opening an indoor park in Washington DC. You can send the info by mail or WhatsApp. Thanks

Angel Playground Equipment CO.,LTD Says:
Hi Piera, Nice day, Please check our reply for catalog and process to start indoor park.


zeina Says:
hi can you please send me a catalogue .. i am looking to open a playground in Beirut Lebanon and i would also want to know about the shipping price .

Angel Playground Equipment CO.,LTD Says:
Hi Zeina, Please check our reply for shipping cost and process of start kids playground equipment, looking forward your reply on the final layout information.


Ritu Chokhani Says:
I quite liked ur setup..would like to know more about these indoor activities as I want to open it in assam

Angel Playground Equipment CO.,LTD Says:
Thanks for your message, Please check our reply to your email.


Madalina Says:
I WILL LIKE MORE INFORMATION! THANK YOU!

Angel Playground Equipment CO.,LTD Says:
Hi Madalina, Nice day, please check our reply to your email about process and cooperation teams.


Emanuel Fenech Says:
May I have a catalog as well? What are delivery charges to the US?

Angel Playground Equipment CO.,LTD Says:
Hi Emanuel, Please check our reply to your email, You need advise where exactly in USA for we check the freight.
Add a Review
Your Phone & Email address will not be published. Required fields are mareded*
ANY QUESTION?