Indoor playground in East Rand, Durban, South Africa
Views: 3626 Update date: May 19,2022
East Rand
01 PlayTown
Address:Highway Business Park 95 Park Avenue North, Rooihuiskraal, Centurion, 0154, South Africa
02 Wi:Jump
Address: Mall@Carnival, Cnr Airport &, Heidelberg Rd, Brakpan, 1552
Durban
01 Planet Purple
Address:Booth Ave, Overport, Berea, 4067,South Africa
02 Jump4Joy Trampoline Park Waterfall
Address:Watercrest Mall, 141 Inanda Rd, Waterfall, Durban, 3652,South Africa
East Rand

01 PlayTown
PlayTopia is a Christian based nursery school situated on the premises of the extremely popular PlayTown. For everyone that is familiar with PlayTown will know the importance of family, and PlayTopia will follow the same family moral, focusing on creating a well-oiled family system for the children, working with the parents to create the best possible learning and growing environment for all children.
Address:Highway Business Park 95 Park Avenue North, Rooihuiskraal, Centurion, 0154, South Africa

02 Wi:Jump
Boasting over 2400 square meters of fun and a 200 person capacity, this new and unique trampoline park is the biggest on the East Rand of Johannesburg and the first (and currently only) one in to have a colossal rainbow slide. Meticulously planned, Wi:Jump has taken the original concept of a trampoline park to dizzy new heights through its design, keep fit elements and special features, for what promises to be an unforgettable, highly …
Address: Mall@Carnival, Cnr Airport &, Heidelberg Rd, Brakpan, 1552
Phone:+27 11 915 0614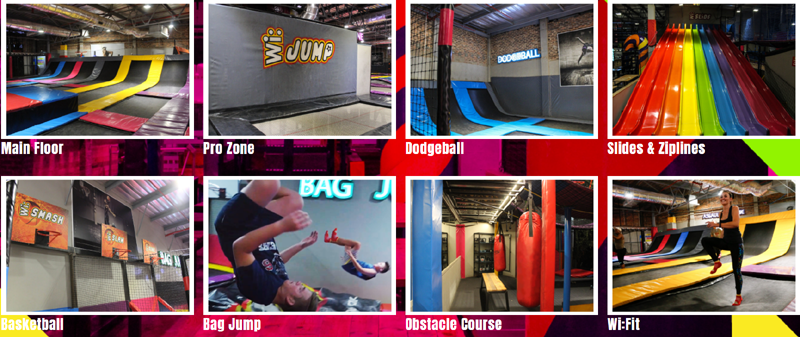 Durban
01 Planet Purple
Address:Booth Ave, Overport, Berea, 4067,South Africa
Phone:+27 31 207 1251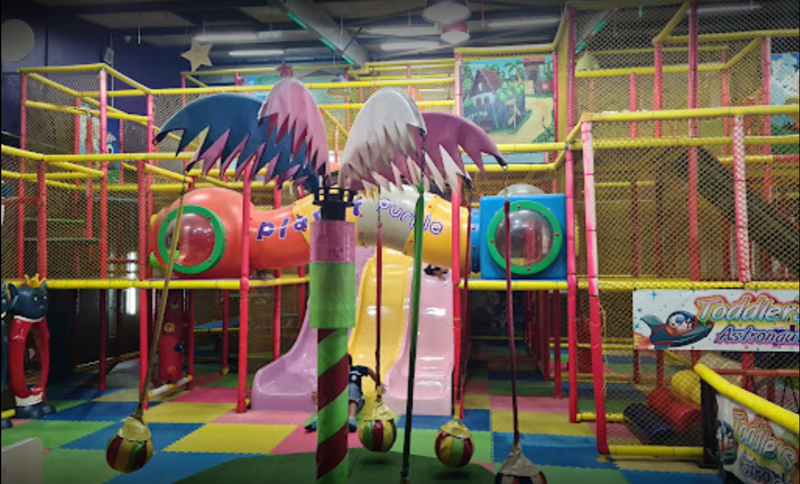 02 Jump4Joy Trampoline Park Waterfall
Each Jump 4 Joy party is unique and fun in its own way. Our job as your host is to make your party the best ever for you and your friends.
Jump 4 Joy Parties are fun, inclusive, and hassle-free for kids and parents. We are the ultimate kid's party venue!
Address:Watercrest Mall, 141 Inanda Rd, Waterfall, Durban, 3652,South Africa
Phone:+27 31 100 0166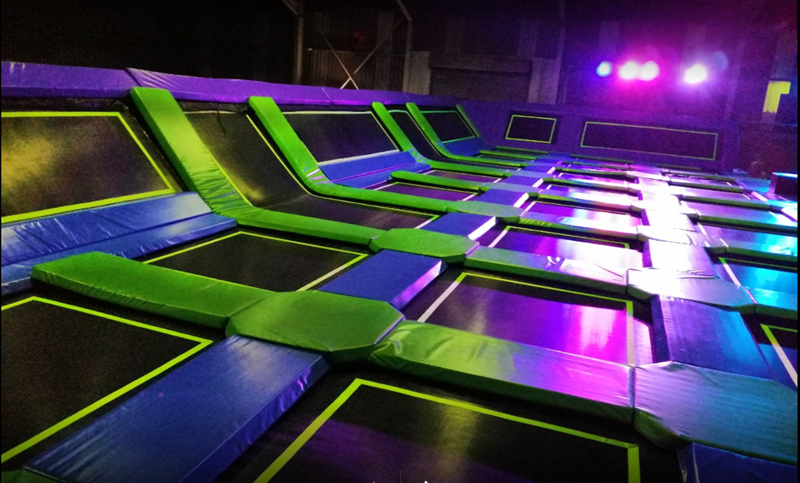 Comments

Rakesh Patel Says:
Indoor Soft play setup for 3 to 10 year age group..plz reply with design and setup cost.

Angel Playground Equipment CO.,LTD Says:
Hope this message find you well, we are pleasure to make proposal for your kids play area, please check our reply to your email. Thanks!

Siri Says:
Hi would like to know the logistics to setup a playarea and party hall for kids

Angel Playground Equipment CO.,LTD Says:
Already sent, Please check. Looking forward to your reply.

Alicia Says:
May I have a catalogue with pricing? Thank you

Angel Playground Equipment CO.,LTD Says:
Got your message, Thanks! Please check your email for process of start indoor playground, Looking forward your reply with layout information.

Rakesh Says:
We are keen to open one of indoorplay park in our town in new zealand. Pls send us information to get ideas

Angel Playground Equipment CO.,LTD Says:
Nice day! All price online are real, If anyone you like just let me know, we are pleasure to share you details, Process please check your email.

Shukria Says:
Hi I would like to open indoor playground in Toronto Canada . Do u guys access to Canada . I really like it the Rush fun park . I would like to talk about how much it cost and what is the progress

Angel Playground Equipment CO.,LTD Says:
Nice day! Please check your email for catalog, please follow the process and provide floor plan, We will make a good design for you.
Leave a Reply
Your Phone & Email address will not be published. Required fields are mareded*