Best Indoor Playground in St.Petersburg, Florida, USA
Views: 457 Update date: Dec 04,2021
01 Romp n' Roll St. Petersburg
2534 22nd Ave N, St. Petersburg, FL 33713
02 Munchkin Town
14100 US-19 Suite 130, Clearwater, FL 33764
03 Playtime
6124 N U.S. Hwy 41, Apollo Beach, FL 33572
04 Great Explorations Children's Museum
1925 4th St N, St. Petersburg, FL 33704
05 La-La Land ! Fun indoor Playground !
400 Highland Ave, Largo, FL 33770
06 Highland Recreation Complex
Address:400 Highland Ave, Largo, FL 33770

01
Romp n' Roll St. Petersburg
At Romp n' Roll St. Petersburg, we prepare your child for future success. They'll gain the tools they need to learn, make friends, and grow in a healthy, positive environment. Their imaginations will thrive in our learn through play environment. They'll experience activities and classes that spark their imagination and allow them to thrive and be successful. Our proprietary curriculum rotates weekly and is designed specifically for little ones ages 3 months through 5 years, targeting developmental milestones through art, music, and physical activity. What's more, our classes are parent-friendly to encourage caretakers to take part in the process.
All classes for toddlers, babies and preschoolers are led by an engaged, caring instructor and our facilities are inviting, clean and bright.
Address:2534 22nd Ave N, St. Petersburg, FL 33713
Phone:(727) 877-5299
https://rompnroll.com/st-petersburg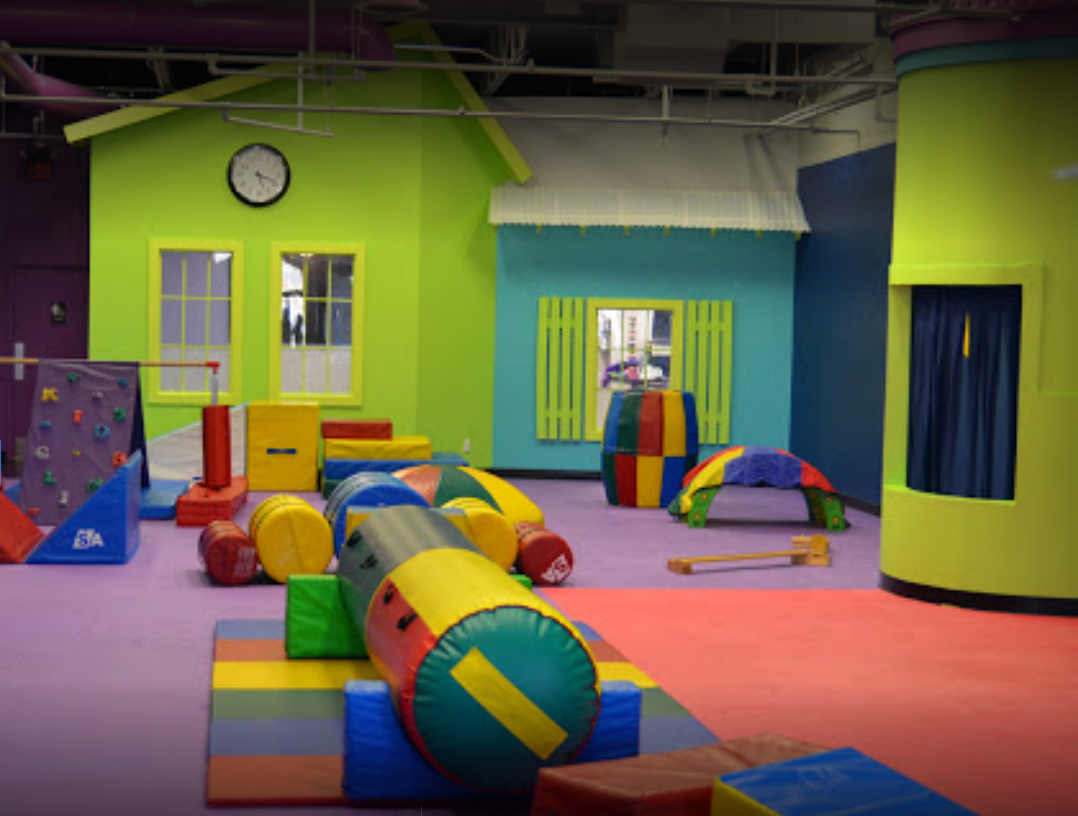 02
Munchkin Town
Welcome to Munchkin Town! We are an indoor playground for ages 0 - 6. With three indoor slides, endless toys and a bounce house, your little one is sure to have a blast. We even have a separate play area for the littlest munchkins to enjoy. We allow outside food and drinks but do offer a variety of snacks and beverages for purchase. We offer open play as well as private birthday parties and special events throughout the year.
Address:14100 US-19 Suite 130, Clearwater, FL 33764
Phone:(727) 386-4909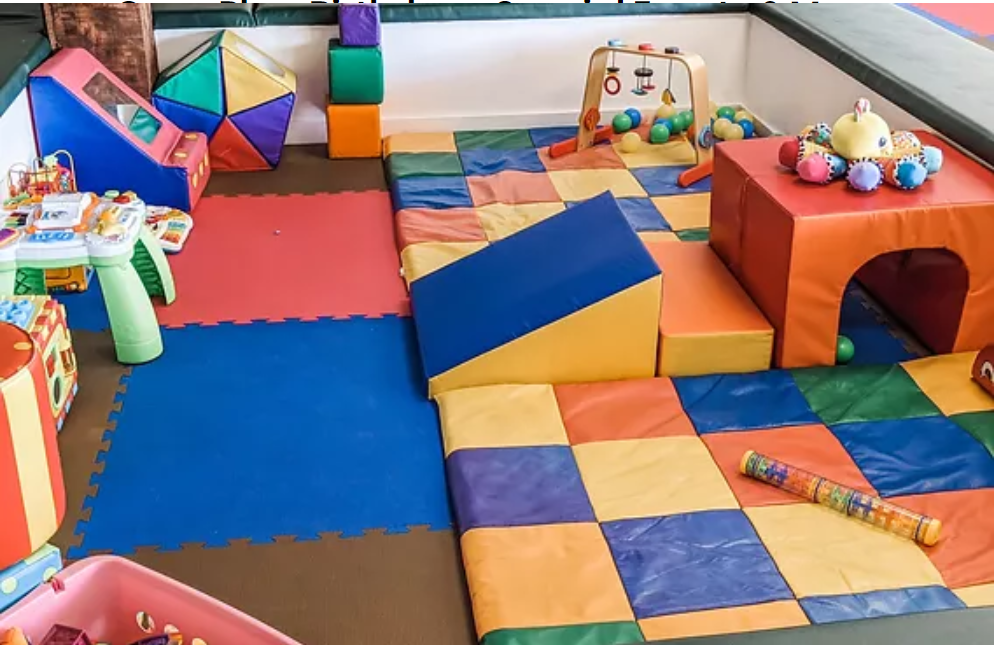 03
Playtime
Playtime is a safe & clean indoor playground for ages 5 & under. We offer daily Open Play sessions, preschool classes, special events & we host private birthday parties.
Address:6124 N U.S. Hwy 41, Apollo Beach, FL 33572
Phone:(813) 645-8777
https://www.playtimeapollobeach.com/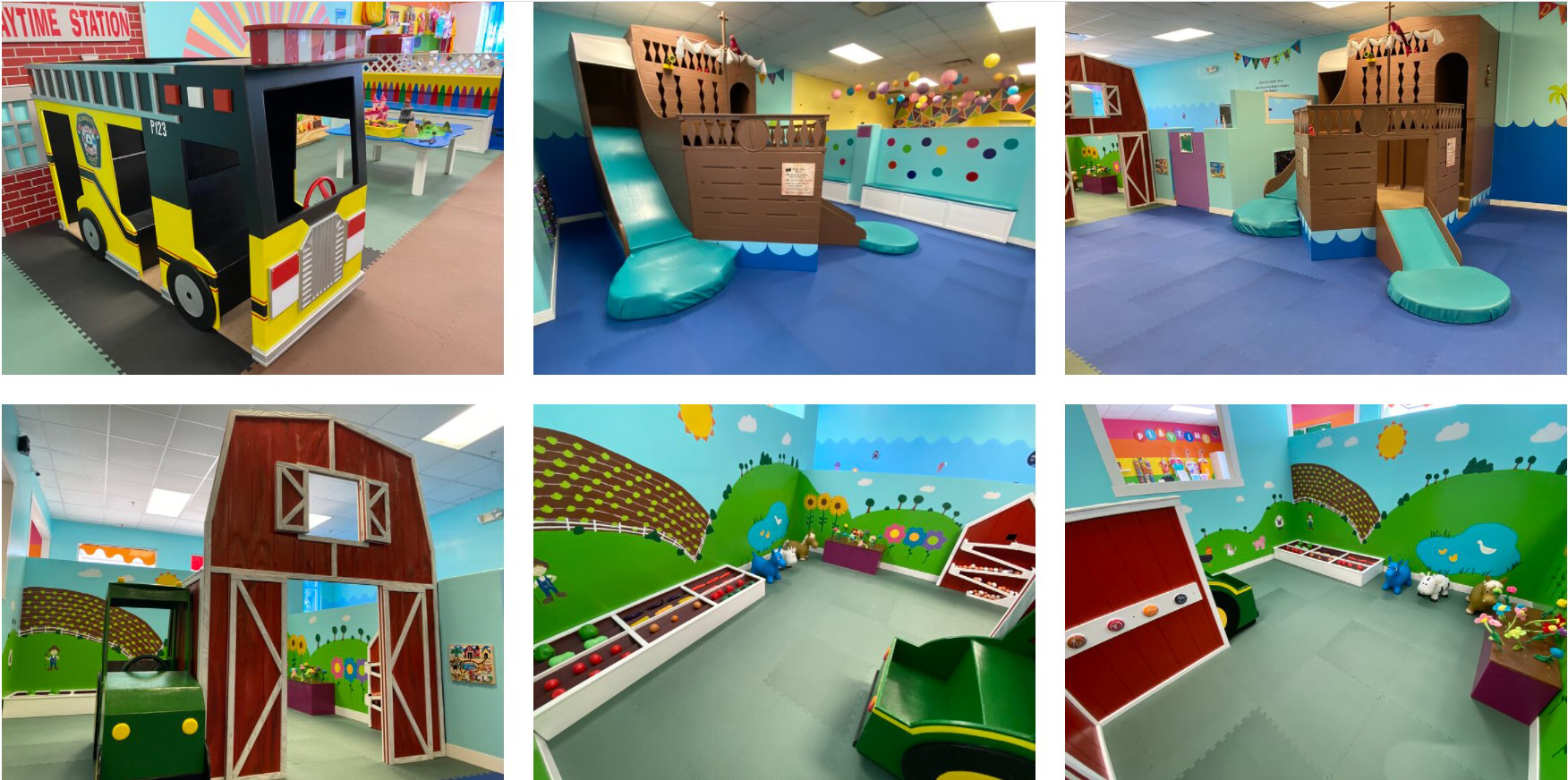 04
Great Explorations Children's Museum
For over 30 years, Great Explorations has been Tampa Bay's preeminent children's museum supporting practical learning applications through a proven creative curriculum. Our mission remains focused on stimulating learning through creativity, play and exploration.
As the nation's first children's museum to open a licensed preschool, we are proud to stimulate curiosity and provide enrichment through a carefully curated hands-on learning environment.
children in our community through carefully curated learning experiences.
Address: 1925 4th St N, St. Petersburg, FL 33704
Phone:(727) 821-8992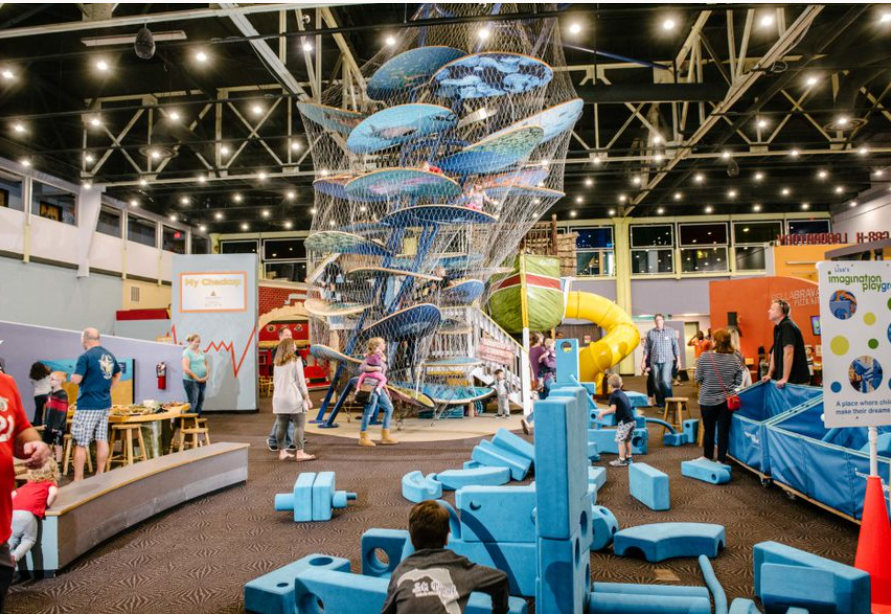 05
La-La Land ! Fun indoor Playground !
La-La Land is a family owned and operated indoor playground and party center located in Boca Raton FL which is geared for children and toddlers who desire an imaginative, challenging and fun environment to exercise, play and explore both physically and mentally.
Parents will have special seating areas where they can watch their children play actively and safely and can purchase snacks and drinks while they wait. There will be several play areas within the playground; the largest, a soft contained 3 level play structure which will be comprised of a series of colorful tubes, slides, climbing structures, obstacle course and ramps. LA LA LAND is also equipped with a smaller area of interactive educational and entertaining games designed to promote eye and hand coordination and much more. A smaller, soft contained play area will cater to toddlers and consist of stairs, ramps and toys.
Address:11411 W Palmetto Park Rd B, Boca Raton, FL 33428
Phone:(561) 465-2980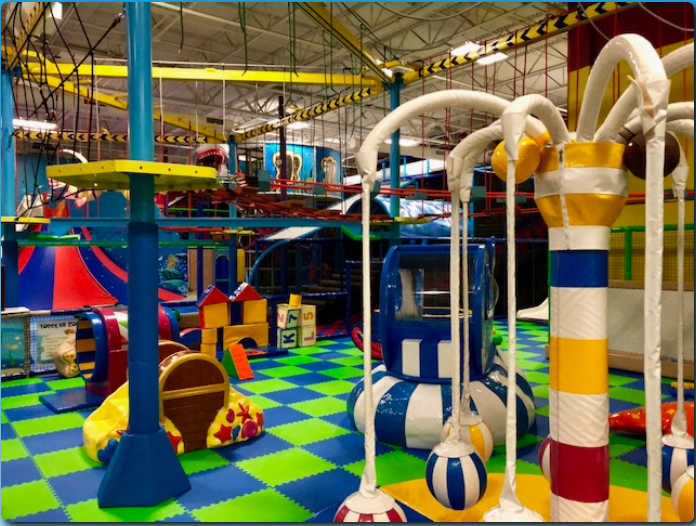 06
Highland Recreation Complex
Highland offers programs, classes and events for nearly every interest and age. The facility features a three-story indoor playground, 1/13 mile walking track, party rooms, a game room, a licensed preschool for 3-5 year olds, after school care, indoor and outdoor basketball courts, a fitness center, a functional training room, two program rooms, and the tallest municipal water slide in Pinellas County at the Highland Family Aquatic Center. Take a virtual tour or stop by today. Are you interested in learning more about Highland's Fitness Classes and events? Sign up for our monthly newsletter!
Address:400 Highland Ave, Largo, FL 33770
Phone:(727) 518-3016

Comments

Rajit Says:
Already have an indoor playground of 5000sqft, looking for a new outlet, what do you suggest for 15000sqft space?

Angel Playground Equipment CO.,LTD Says:
Indoor Playground is 100% customzied, We will make proposal as soon as you provide layout to us, Please check projects files in your email for reference!

Kerry Somerville-Brown Says:
request for a catalog. Can you send it please? Thank you. Kerry

Angel Playground Equipment CO.,LTD Says:
Hi Kerry: Please check files in your email, we have advise the process of order kids playground, please follow.

Mayra Says:
Buenas tardes me interesa adquirir un área de juegos

Angel Playground Equipment CO.,LTD Says:
Gracias por su mensaje, por favor revise nuestra respuesta por correo electrónico, Esperando obtener más información de su lado

william fore Says:
Looking for the musical items

Angel Playground Equipment CO.,LTD Says:
Hi William: Thanks for your message on the outdoor playsets, Cataloge please check your email.

Hans Says:
Does the cost include shipping and container cost? To USA? total cost ?

Angel Playground Equipment CO.,LTD Says:
Hi Hans: Price we offer online is FOB price, shipping does not including, Please advise items you need and quantity, Also port name for check freight. Same message have reply to you by email.
Leave a Reply
Your Phone & Email address will not be published. Required fields are mareded*