Kids Indoor Playground in Brisbane, Australia
Views: 488 Update date: Apr 04,2022
01,The Jungle Adventure Play
Address:31 Proprietary St, Tingalpa QLD 4173
02,Lollipop's Playland & Cafe
Address:104 Gympie Rd, Strathpine QLD 4500
03,Jindalee Jungle
Address:32/160 Sinnamon Rd, Jindalee QLD 4074
04,Chipmunks Playland & Cafe
Address:555 Gympie Rd, Lawnton QLD 4501
05,Tiddlywinks Dance & Play Cafe
Address: 264 Melton Rd, Nundah QLD 4012
06,FUN FIT PLAY
Address:17B/89 Bay Terrace, Wynnum QLD 4178
07,Lollipop's Playland & Cafe
Address:The Springwood Centre, Lexington Rd, Underwood QLD 4119
08,Rainbow City Children's Play Centre & Café
Address:F/5, 15 Lapis St, Underwood QLD 4119
09,Vitality Family Health and Wellness Centre
Address:5a/1881 Creek Rd, Cannon Hill QLD 4170
10,Crocs Playcentre Underwood
Address:39/45 Compton Rd, Underwood QLD 4119
01,The Jungle Adventure Play
Festooned with fantastic attractions designed to be challenging, fun and to help our Tribe build confidence and strength, Queensland's largest indoor play centre is a world of different experiences for every age group. Adventure Play wonders, sourced from around the globe, have been brought together under one amazing roof, awaiting discovery by intrepid explorers. Parents of play pioneers are able to join in, or just take time out and relax at Base Camp, our fully licensed café, or beneath the Jungle canopy at Vines Restaurant, knowing the hunters are safe out there.
Address:31 Proprietary St, Tingalpa QLD 4173
Phone:+61 7 3147 8013
Online:https://thejungletribe.com.au/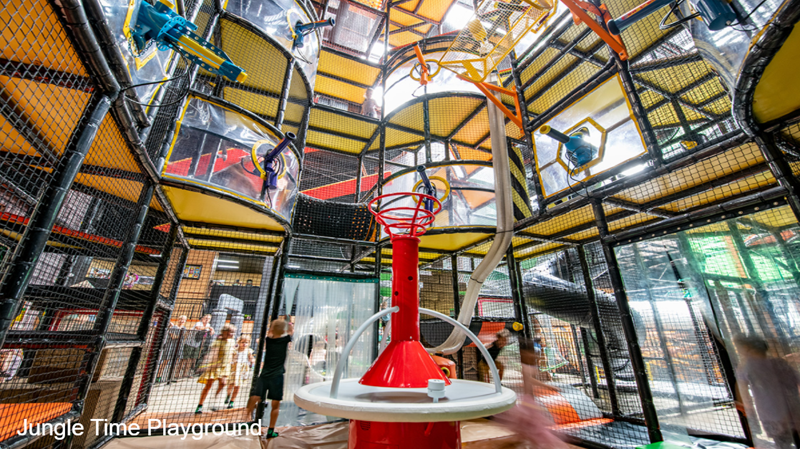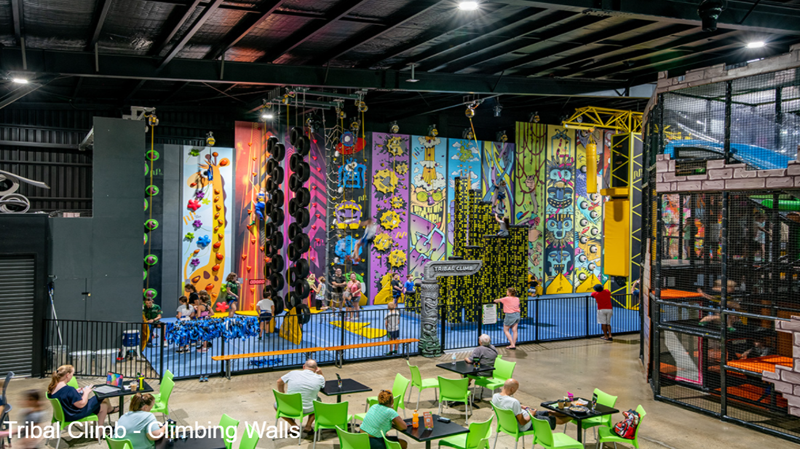 02,Lollipop's Playland & Cafe
Lollipop's Playland & Cafe kids Indoor Play Centres are great Kids Party Venues for birthday parties or simply giving kids a treat while parents relax over a cup of hot coffee and a treat from our quality cafe. Our Indoor Play Centres are safe, secure environments where kids can have hours of fun climbing, sliding, jumping and spinning.
PENING HOURS:
OPEN 7 DAYS
9:00am - 5:30pm
PUBLIC HOLIDAYS:
10am-4pm
Address:104 Gympie Rd, Strathpine QLD 4500
Phone:+61 7 3889 7555
Online:http://strathpine.lollipopsplayland.com.au/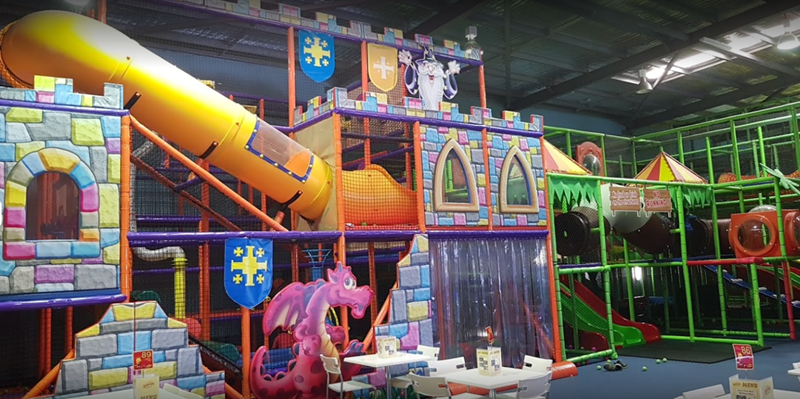 03,Jindalee Jungle
An Indoor Playcentre in Brisbane's West
A fun, safe, exciting playground for the kids, plus a café and great coffee for the adults.
Opening Hours:
Mon-Fri: 9am- 3pm Sat & Sun: 9am-4pm
Address:32/160 Sinnamon Rd, Jindalee QLD 4074
Phone:+61 7 3162 0790
Online:https://www.jindaleejungle.com.au/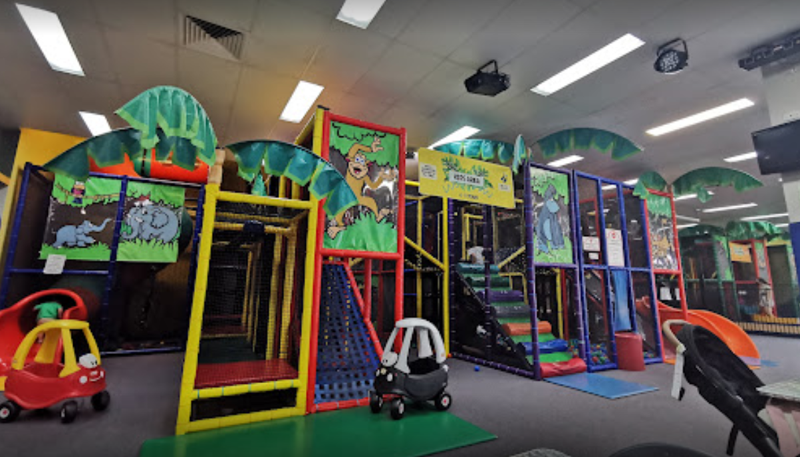 04,Chipmunks Playland & Cafe
Chipmunks Indoor Playground
Run, jump, slide & climb, childhood adventures begin here at Chipmunks. Where kids 0 – 11 years old can be kids, burn energy and have fun for hours. The ultimate indoor playground facility and birthday party venue. Our playgrounds are the safest place to keep kids entertained indoors. With multi-level structures, mega slide and café on-site serving delicious food and fantastic coffee for you to enjoy while the kids run wild.
Address:555 Gympie Rd, Lawnton QLD 4501
Phone:+61 7 3881 0006
Online:https://chipmunksplayland.com.au/lawnton/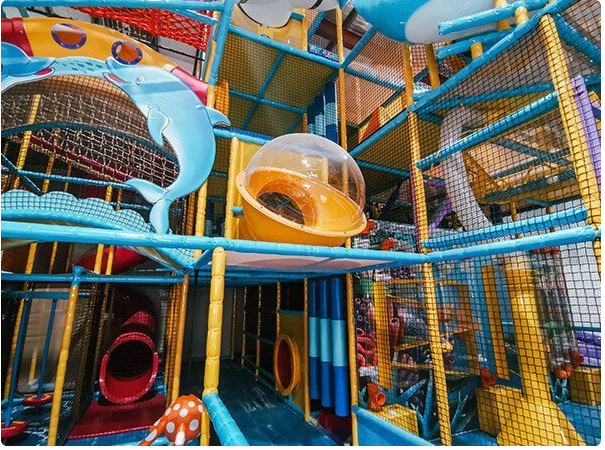 05,Tiddlywinks Dance & Play Cafe
Tiddlywinks Dance & Play café is an awesome place for families and mothers groups. The daily discos are great fun for everyone, great café, air con and indoor play equipment for ages 0-11 years. Tiddlywinks is perfect for school holiday activities. Perfect venue for birthday parties!
Address: 264 Melton Rd, Nundah QLD 4012
Phone: +61 7 3266 8484
Online:https://tiddlywinks.com.au/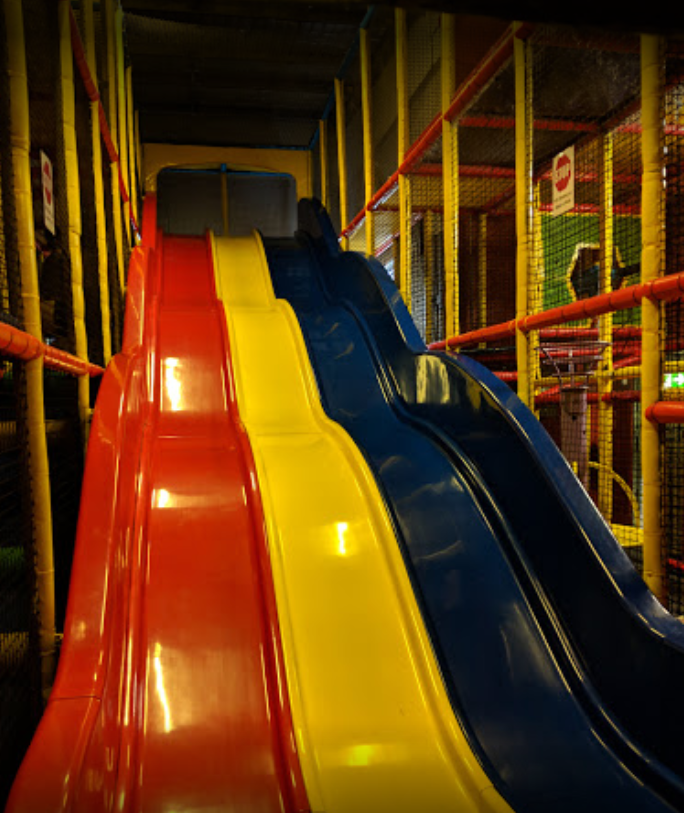 06,FUN FIT PLAY
Let your kids run, jump and play with our unlimited play pass. The play pass gives you access to our whole centre* including our ninja warrior course, multi-level play area, toddler play, rock climbing wall, basketball and arcade gaming access. Please bring a pair of closed in sports shoes for play on the ninja warrior course.
Address:17B/89 Bay Terrace, Wynnum QLD 4178
Phone:+61 7 3193 9774
Online:https://funfitplay.com.au/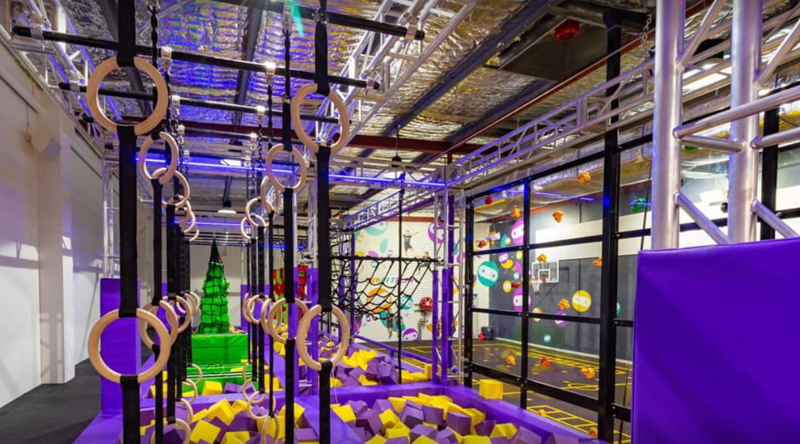 07,Lollipop's Playland & Cafe
Address:The Springwood Centre, Lexington Rd, Underwood QLD 4119
Phone:+61 7 3341 2733
Online:http://springwood.lollipopsplayland.com.au/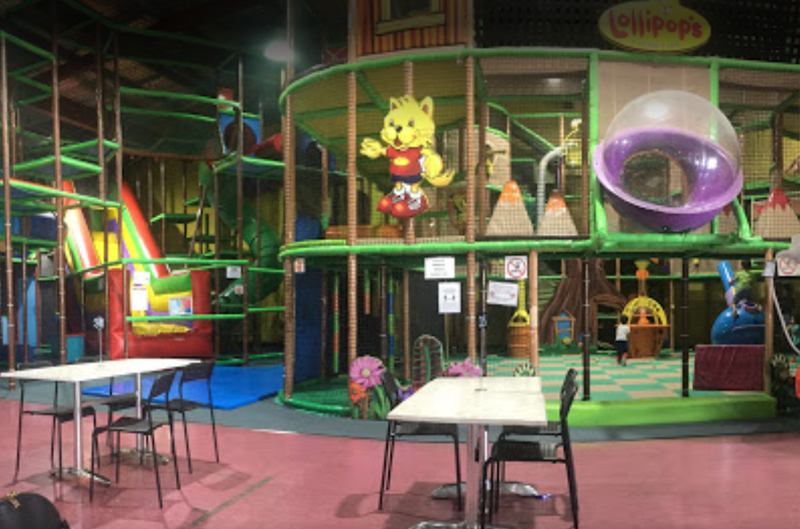 08,Rainbow City Children's Play Centre & Café
Rainbow City Playcentre, Underwood and Rainbow City Play Barn, Hillcrest (Browns Plains) are new and colourful indoor playground in Logan City (Brisbane Southside) – designed for maximum fun for children, especially under 8s. Our Underwood centre is designed as colourful and fun City theme and our Hillcrest centre is designed as colourful and fun industrial & barn theme. You will find expansive areas of soft play mats, jumping castles and big play structures. We have put in every effort to make sure your little ones will be engaged in exciting, active and imaginative play – creating their own fun alongside others!
Address:F/5, 15 Lapis St, Underwood QLD 4119
Phone:+61 7 3290 0434
Online:https://rainbowcplaycentre.com.au/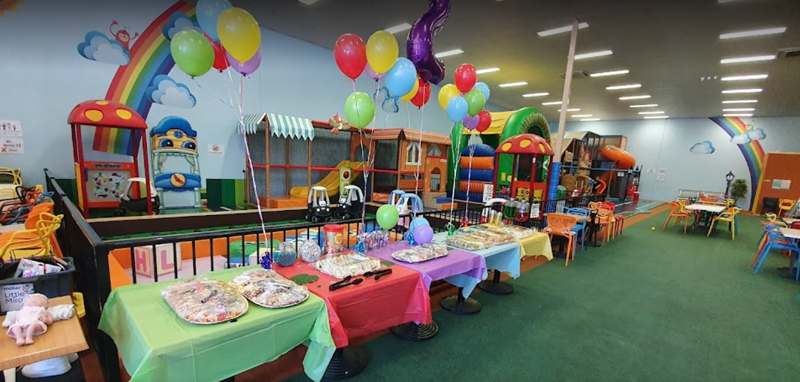 09,Vitality Family Health and Wellness Centre
Address:5a/1881 Creek Rd, Cannon Hill QLD 4170
Phone:+61 7 3899 0306
Online:https://vitalityfamilyhealth.com.au/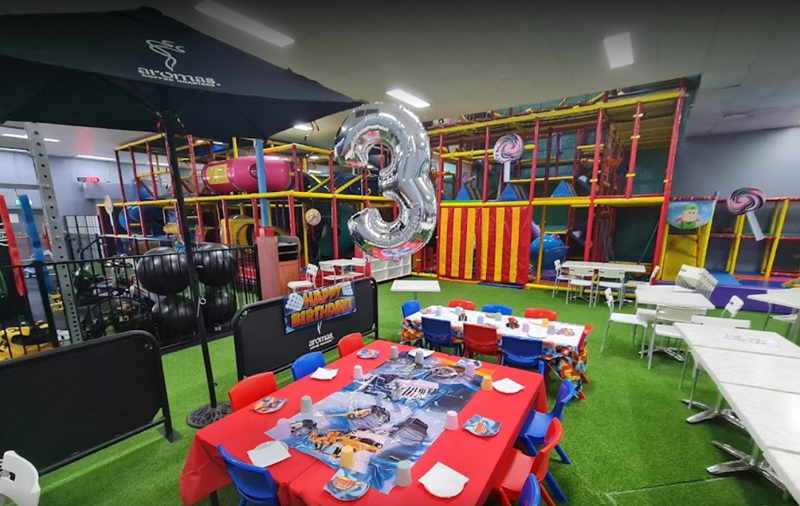 10,Crocs Playcentre Underwood
Address:39/45 Compton Rd, Underwood QLD 4119
Phone:+61 7 2111 3434
Online:https://underwood.crocsplaycentre.com.au/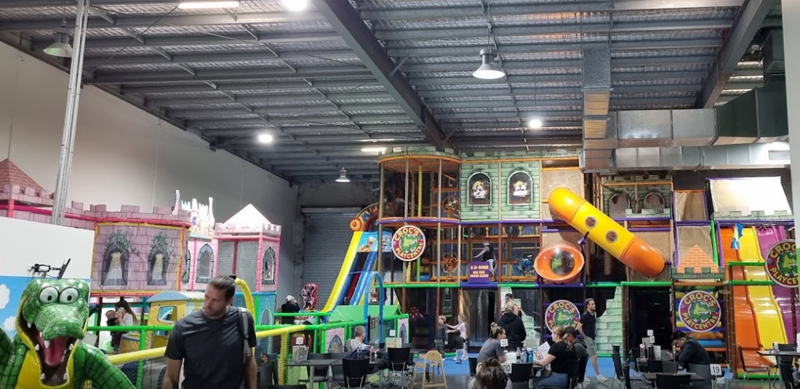 Comments

Juan Says:
Request catalog


Rajit Says:
Already have an indoor playground of 5000sqft, looking for a new outlet, what do you suggest for 15000sqft space?

Angel Playground Equipment CO.,LTD Says:
Indoor Playground is 100% customzied, We will make proposal as soon as you provide layout to us, Please check projects files in your email for reference!

Kerry Somerville-Brown Says:
request for a catalog. Can you send it please? Thank you. Kerry

Angel Playground Equipment CO.,LTD Says:
Hi Kerry: Please check files in your email, we have advise the process of order kids playground, please follow.

Mayra Says:
Buenas tardes me interesa adquirir un área de juegos

Angel Playground Equipment CO.,LTD Says:
Gracias por su mensaje, por favor revise nuestra respuesta por correo electrónico, Esperando obtener más información de su lado

william fore Says:
Looking for the musical items

Angel Playground Equipment CO.,LTD Says:
Hi William: Thanks for your message on the outdoor playsets, Cataloge please check your email.
Leave a Reply
Your Phone & Email address will not be published. Required fields are mareded*