Best Indoor playground in Salem, Oregon, USA
Views: 10145 Update date: Mar 05,2022
01 Awesome Indoor Playground
Address: 3890 Center St NE, Salem, OR 97301
02 The Athletic Edge Adventure Park
Address: 1379 Madison St NE, Salem, OR 97301
03 Get Air Trampoline Park
Address: 3910 Rickey St SE, Salem, OR 97317
04 The Rock Boxx Climbing Gym
Address:3895 Cascadia Canyon Ave SE, Salem, OR 97302
01 Awesome Indoor Playground
A PLACE FOR KIDS & PARENTS
Local Coffee, Healthy Food, and a Calm Atmosphere
Awesome Indoor Playground is proud to offer a selection of upscale food and beverages for both parents and kids. We strive to support our community by serving local products whenever we can.
Address: 3890 Center St NE, Salem, OR 97301
https://www.awesomeindoorplaygroundsalem.com/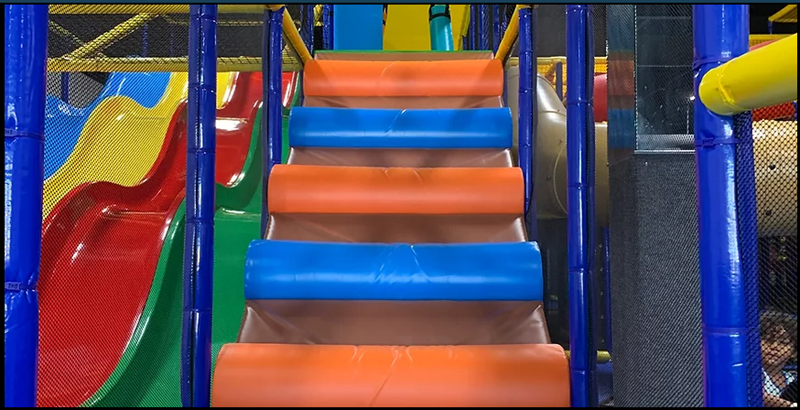 02 The Athletic Edge Adventure Park
AE Adventure Park is a non-profit facility that has something exciting for everyone! From young children to teens and older adults, we are an indoor space that holds fun for the entire family. Young children & teens explore in our 3-Story Play Structure, while toddlers enjoy their very own Toddler Village. Adults and teens play table games, golf course simulator, air hockey, corn hole, bocce ball and so much more. Our 9 hole Mini Golf course offers challenges for all ages!
Refresh and refuel with our full-service food menu, espresso bar, beer, wine, cider, and other specialty drinks. Whether you have young kids that need to release excess energy or simply want a date night out, AE Adventure Park is the place to be!
Address: 1379 Madison St NE, Salem, OR 97301
https://athleticedgeadventurepark.org/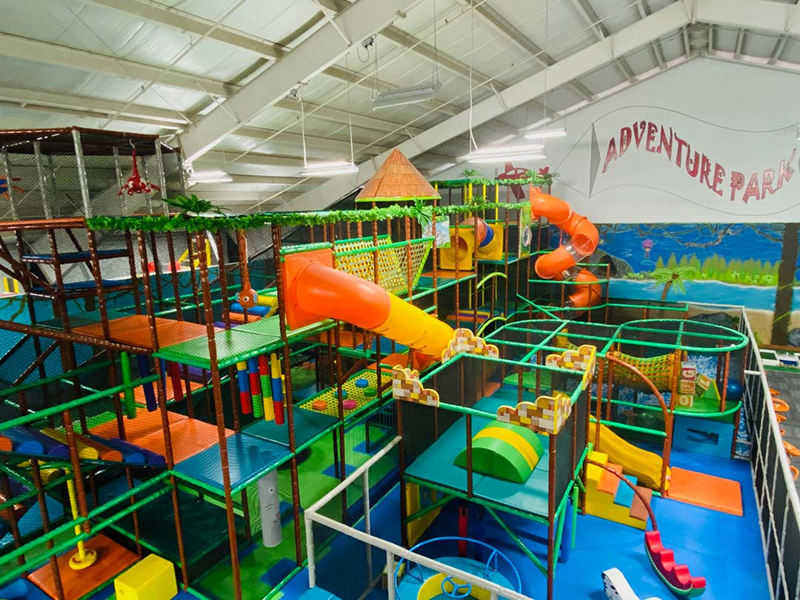 03 Get Air Trampoline Park
We have thousands of square feet of wall-to-wall trampolines to jump, bounce and flip for hours of fun! Our Open Court has side-by-side trampolines – a massive space that allows everyone to jump around.
You'll find vertical trampolines, a trampoline dodgeball area and individual trampolines in the Main Court. Plus, trampoline lanes to get you some serious air to dunk a slamball or launch into a foam pit.
Address: 3910 Rickey St SE, Salem, OR 97317
https://getairsports.com/salem/

04 The Rock Boxx Climbing Gym
The Rock Boxx is an indoor bouldering gym in Salem, Oregon. We offer 5,400 square feet of professionally designed and built climbing walls for people of all different experience levels. We also offer a variety classes, party room rentals, as well as youth programs which mentor kids in their climbing skills. The gym also has a full workout area, specialized training equipment for climbing, a kids area and party room.
Address:3895 Cascadia Canyon Ave SE, Salem, OR 97302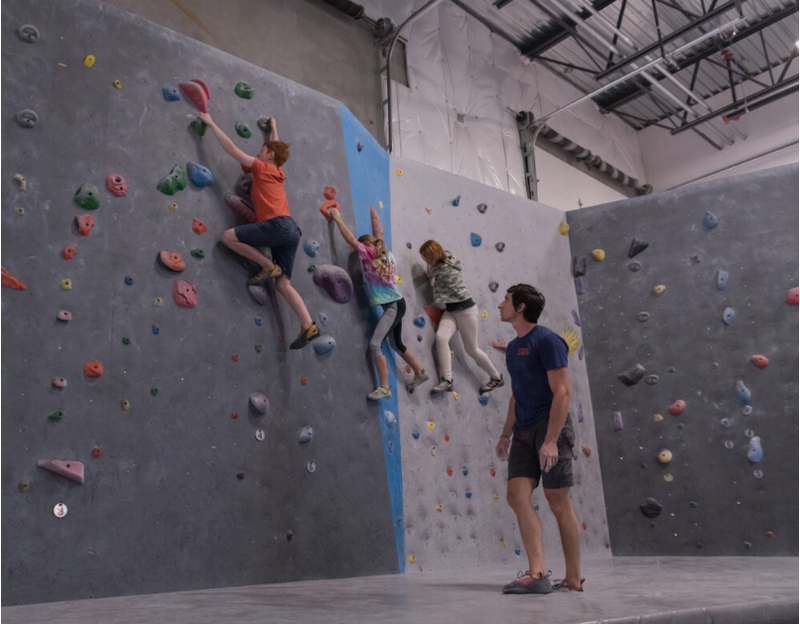 Comments

Rakesh Patel Says:
Indoor Soft play setup for 3 to 10 year age group..plz reply with design and setup cost.

Angel Playground Equipment CO.,LTD Says:
Hope this message find you well, we are pleasure to make proposal for your kids play area, please check our reply to your email. Thanks!

Siri Says:
Hi would like to know the logistics to setup a playarea and party hall for kids

Angel Playground Equipment CO.,LTD Says:
Already sent, Please check. Looking forward to your reply.

Alicia Says:
May I have a catalogue with pricing? Thank you

Angel Playground Equipment CO.,LTD Says:
Got your message, Thanks! Please check your email for process of start indoor playground, Looking forward your reply with layout information.

Rakesh Says:
We are keen to open one of indoorplay park in our town in new zealand. Pls send us information to get ideas

Angel Playground Equipment CO.,LTD Says:
Nice day! All price online are real, If anyone you like just let me know, we are pleasure to share you details, Process please check your email.

Shukria Says:
Hi I would like to open indoor playground in Toronto Canada . Do u guys access to Canada . I really like it the Rush fun park . I would like to talk about how much it cost and what is the progress

Angel Playground Equipment CO.,LTD Says:
Nice day! Please check your email for catalog, please follow the process and provide floor plan, We will make a good design for you.
Leave a Reply
Your Phone & Email address will not be published. Required fields are mareded*