Indoor playgrounds in Port Elizabeth, Pretoria, South Africa
Views: 1442 Update date: May 24,2022
Port Elizabeth

01 Funky Frogs
Address: Moffett On Main Lifestyle Centre, 109 17th Ave, Walmer, Gqeberha, 6070, South Africa
02 Gravity Indoor Trampoline Park For kids
Address: 6 Roshan St, Framesby, Gqeberha, 6045, South Africa
03 Valley Crag Indoor Climbing Centre
Address: 16 Brickmakers Kloof Rd, South End, Gqeberha, 6001, South Africa
Pretoria
04 Little Jungle Indoor Playground
Address: 1032 Silvergrass St, Montana AH, Pretoria, 0186, South Africa
05 Go-Play, Kids Indoor Play Centre, Cafe, Party Venue
Address: Parkview Shopping Centre, 24 Garsfontein Rd, Moreleta Park, Pretoria, 0181, South Africa
06 The FUN ROOM
Address: cnr crown and, Main St, Waterkloof, Pretoria, 0181, South Africa
01 Funky Frogs
Funky Frogs Indoor Play Centre and Party Venue is a kidz indoor play centre that offers a fun & safe environment where children can develop occupational skills by playing actively in an exciting atmosphere.
We offer a variety of activities for children aged zero to ten years. All activity stations are designed to improve balance, coordination and other stimuli while reinforcing social skills in a group play environment.
Address: Moffett On Main Lifestyle Centre, 109 17th Ave, Walmer, Gqeberha, 6070, South Africa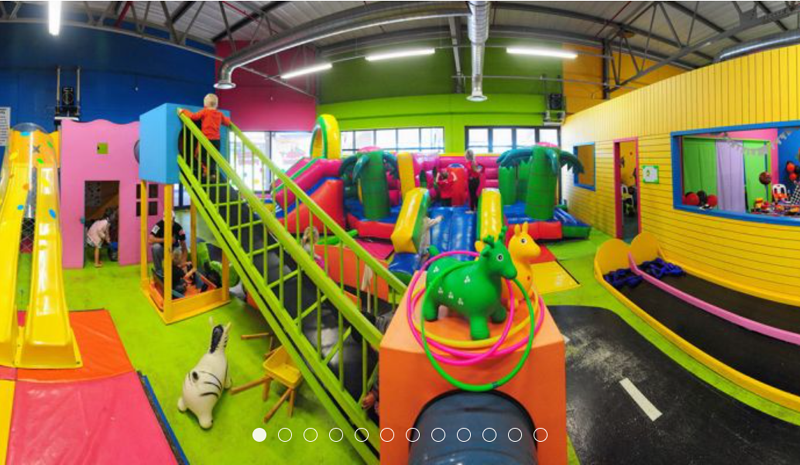 02 Gravity Indoor Trampoline Park For kids
The trampoline park consists of a foam pit, basketball arena, interconnected trampolines, olympic trampolines, ninja course, devil slide, rope course and climbing walls and more. You can also enjoy a cup of coffee with a light snack or yummy cake at our vibey on-site café. We also offer fitness classes where you can enjoy a strenuous workout with our professional instructor, all while having fun!
Address: 6 Roshan St, Framesby, Gqeberha, 6045, South Africa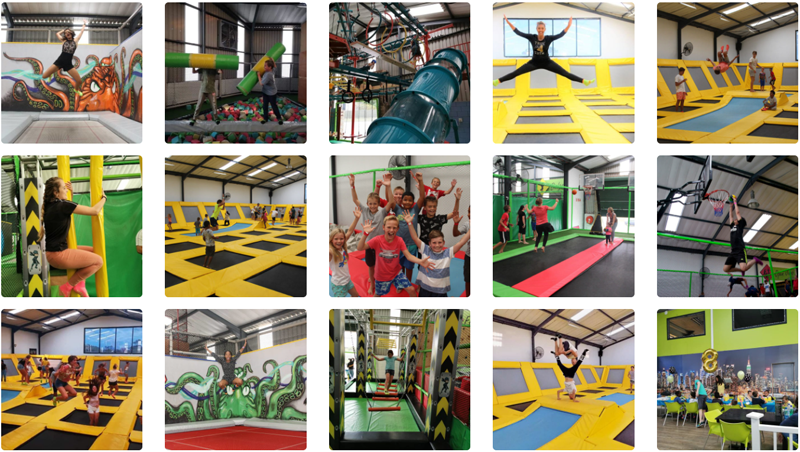 03 Valley Crag Indoor Climbing Centre
Being the largest indoor climbing centre in the Eastern Cape, our young, energetic yet experienced team are here to assist you with your every need.With close on 500 square meters of climbing wall, Valley Crag is the largest climbing gym in the Eastern Cape, boasting bouldering, top rope and lead climbing. We have a dedicated gym area fitted with climbing related training equipment as well as traditional cardio equipment for an all round fitness experience. Our integrated coffee and gear shop offers a space where one can chill out between climbs and shop for the latest and best outdoor equipment for your next excursion. Come try us out for the day or join as a monthly member and connect with our growing climbing community.
Address: 16 Brickmakers Kloof Rd, South End, Gqeberha, 6001, South Africa

Pretoria
04 Little Jungle Indoor Playground
Little Jungle offers toddlers and children aged 0-12 years old a wide range of features and activities with age zones dedicated to your child age and abilities. The playground allows kids to explore and play freely amongst activities and equipment best suited to their age range at the same time developing important fine motor skills and encouraging, social, emotional, physical and cognitive development. Within these areas your child will be amidst other children of similar ages meaning they can learn from, interact and make new friends all whilst having fun. Little Jungle promotes that parents takes part and explore the park with their little ones.
Address: 1032 Silvergrass St, Montana AH, Pretoria, 0186, South Africa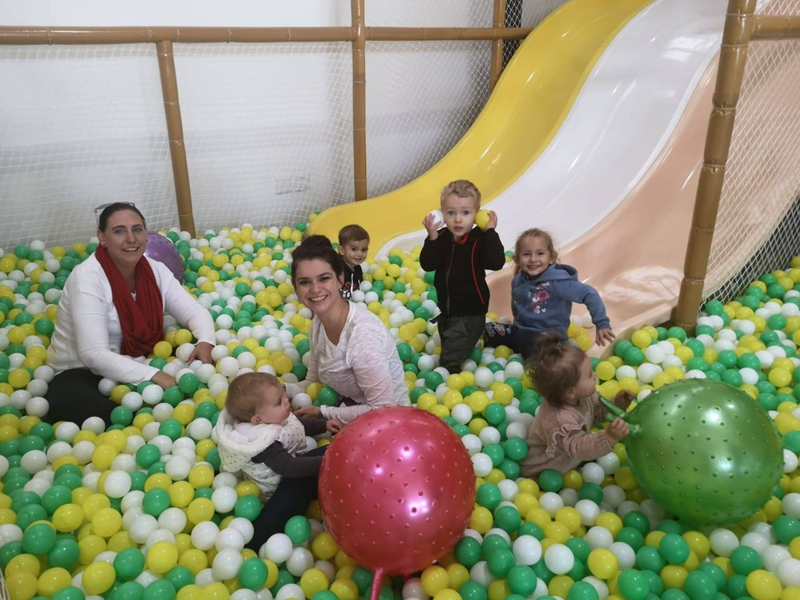 05 Go-Play, Kids Indoor Play Centre, Cafe, Party Venue
The indoor Centre is fully-equipped with industry approved and hygienic child-friendly equipment including slides, soft play obstacles and mazes. At Go-Play we take safety seriously, and therefore conduct regular inspections of each piece of equipment and place trained child minders on each level at each station – allowing parents peace of mind.
The outside area offers a track where children can enjoy hours of fun riding plastic scooters, while the parents relax enjoying a spectacular view of the Golf course and Lake.
Address: Parkview Shopping Centre, 24 Garsfontein Rd, Moreleta Park, Pretoria, 0181, South Africa
https://www.go-play.co.za/

06 The FUN ROOM
The Fun Room is a place where children can play freely, creatively and safely,
while their parents can take a moment to breathe knowing that they are well-looked after and happy.
As the name suggests, our main objective is FUN! And that includes mom and dad
An indoor playground so big and colourful your children will never get bored!
Our play structure was designed for children from ages 0 to 12, with a special area
dedicated to smaller kids from 0 to 2.
Address: cnr crown and, Main St, Waterkloof, Pretoria, 0181, South Africa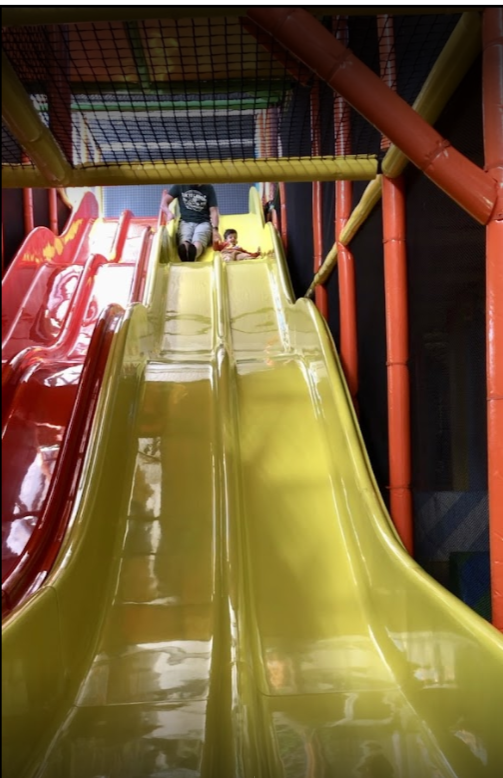 Comments

Keshini Says:
Catalog and pricing please

Angel Playground Equipment CO.,LTD Says:
Hi Keshini: Thanks for your message, Please check our reply to your email. Please also share us more details of your inquiry

Andrea Lowe Says:
Id love a copy of pricing ,sizing,and contact info ..thank you so much

Angel Playground Equipment CO.,LTD Says:
Hi Andrea: Please check our reply to your email about the process and catalog etc...

Kasia Says:
I'd like to see your catalogue please. I'm in the process of researching different products.

Angel Playground Equipment CO.,LTD Says:
Dear Kasia: Nice day! Please share me more information of your inquire, please check process in your email.

Geraldine Morales Says:
Hi, please send catalogue

Angel Playground Equipment CO.,LTD Says:
Already sent, please check, Wish get your reply soon.

Cassie Brooke Says:
I have a few questions if you would please email me. Thank you!

Angel Playground Equipment CO.,LTD Says:
Thanks, Please feel free to let me know you questions, we are pleausre to give you answer.
Leave a Reply
Your Phone & Email address will not be published. Required fields are mareded*