Best Kids Playground in City Gulfport, Southaven, Biloxi, Hattiesburg
Views: 248 Update date: Dec 27,2021
01,Altitude Trampoline Park
Address: 9444 US 49, Gulfport, MS 39503
02,The Playground By Simple Strokes Therapy
Address:5847 Getwell Rd b5, Southaven, MS 38672
03,Urban Air Trampoline and Adventure Park
Address: 6680 Southcrest Pkwy, Southaven, MS 38671
04,Bounz
Address:549 Jennings Drive, Southaven, MS 38671
05,It's a Marshall's World
Address:11126 Willow Ridge Dr, Olive Branch, MS 38654
06,Escape Arcade & Family Entertainment Center
Address:Margaritaville Resort, 195 Beach Blvd, Biloxi, MS 39530
07,Updown Trampoline Park
Address:101 S 41st Ave, Hattiesburg, MS 39402
01,Altitude Trampoline Park
Address: 9444 US 49, Gulfport, MS 39503
Phone number: +1 228-314-3316
https://altitudegulfport.com/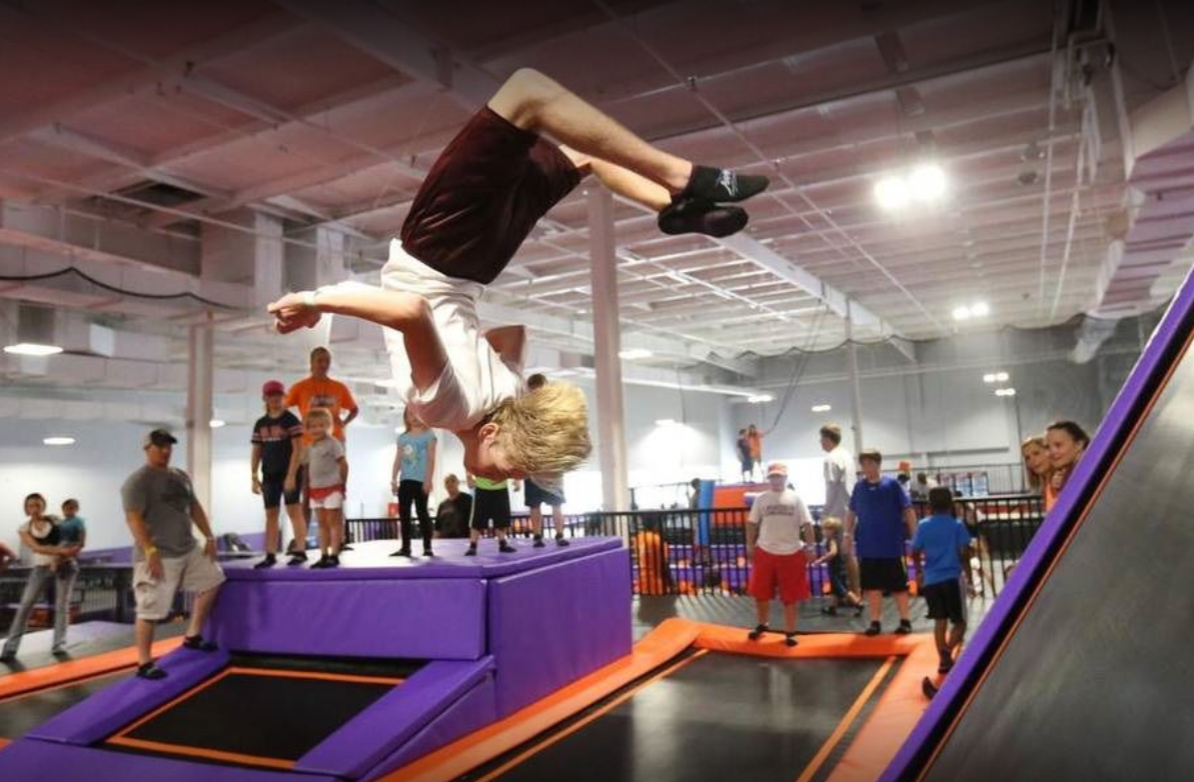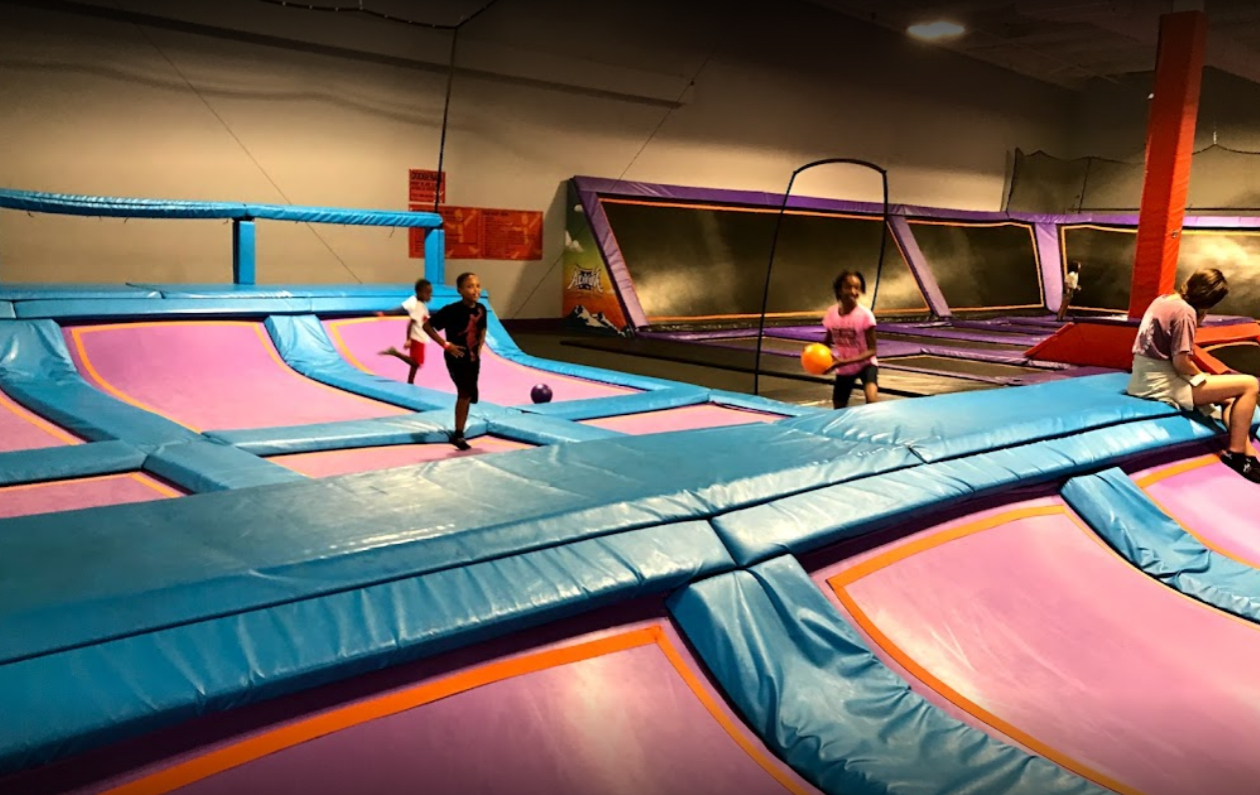 02,The Playground By Simple Strokes Therapy
An indoor sensory gym for children with all abilities to grow and develop through structured play and free play while under the supervision of experienced professionals from Simple Strokes Therapy to provide guidance along the way.
Address:5847 Getwell Rd b5, Southaven, MS 38672
Phone number:+1 662-874-7547
https://www.theplaygroundms.com/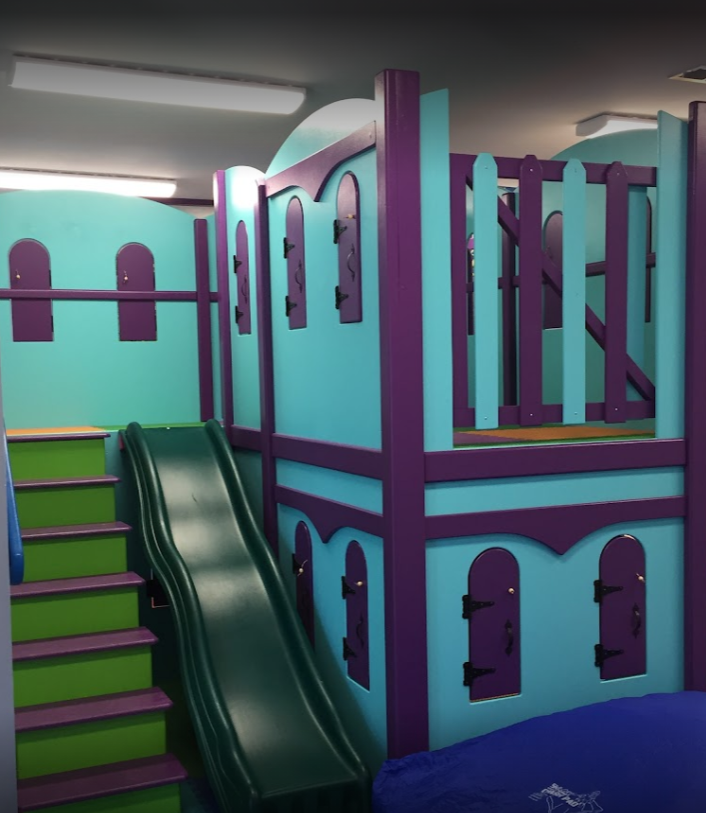 03,Urban Air Trampoline and Adventure Park
Address: 6680 Southcrest Pkwy, Southaven, MS 38671
Phone number: +1 662-351-2141
https://www.urbanairtrampolinepark.com/locations/mississippi/southaven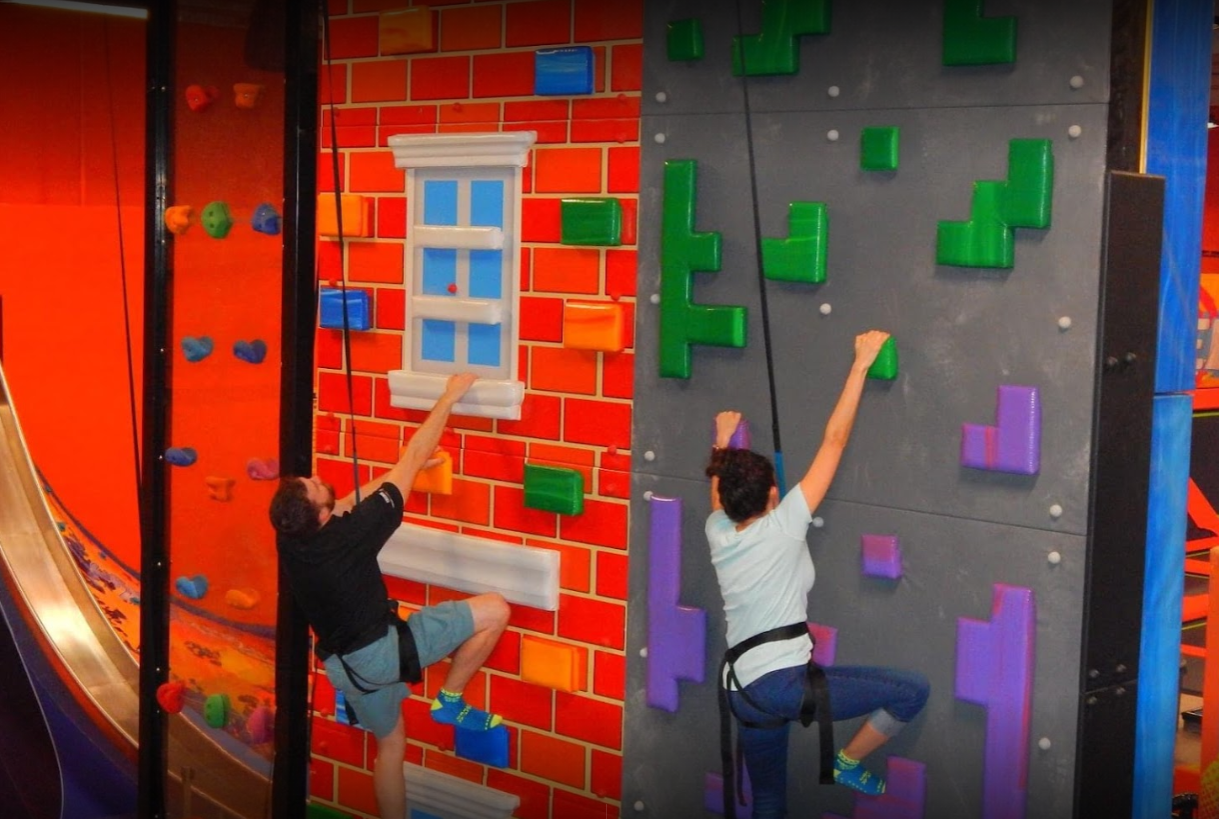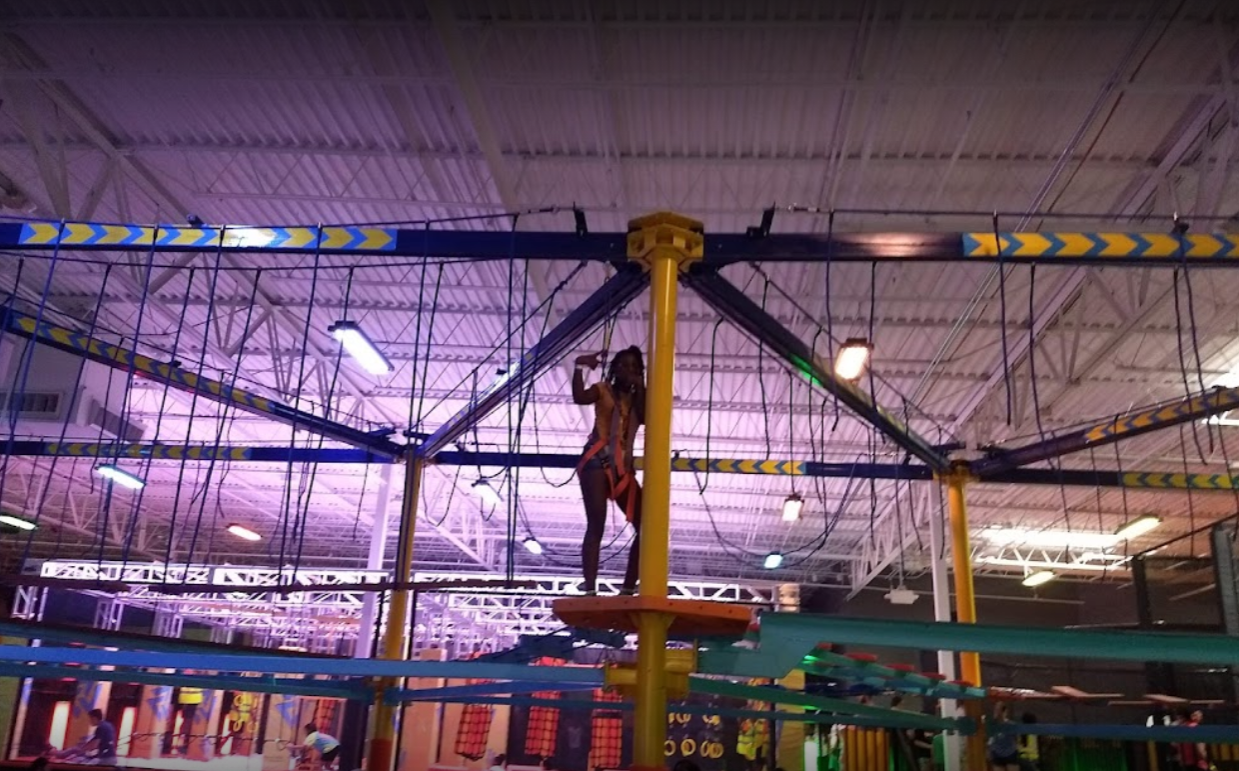 04,Bounz
Address:549 Jennings Drive, Southaven, MS 38671
Phone number:(662) 349-0013
https://mybounzparty.com/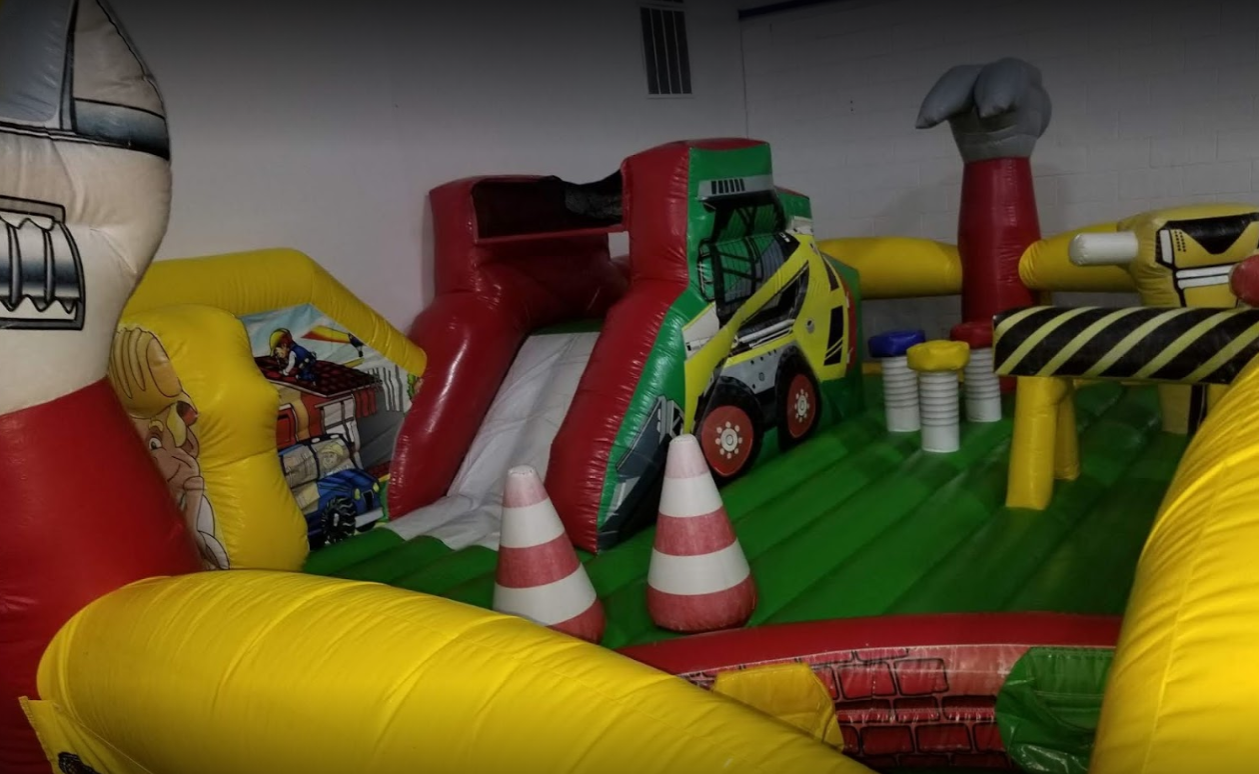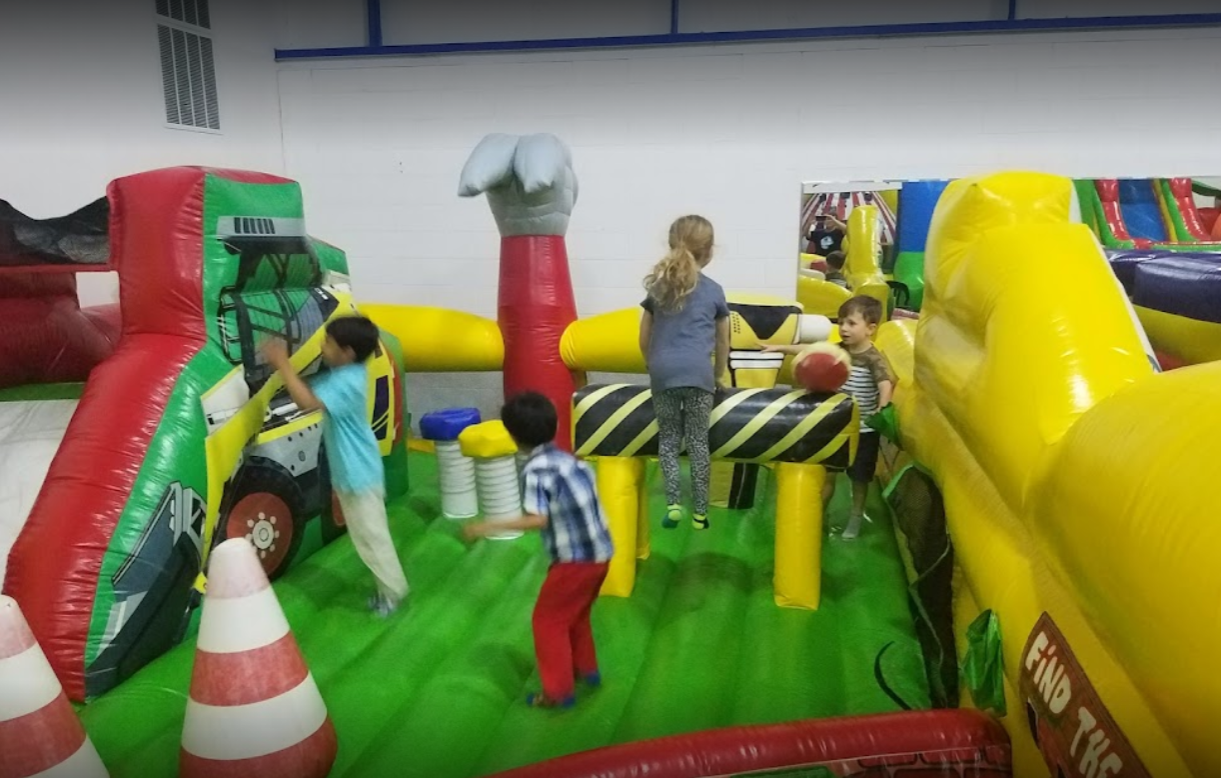 05,It's a Marshall's World
Address:11126 Willow Ridge Dr, Olive Branch, MS 38654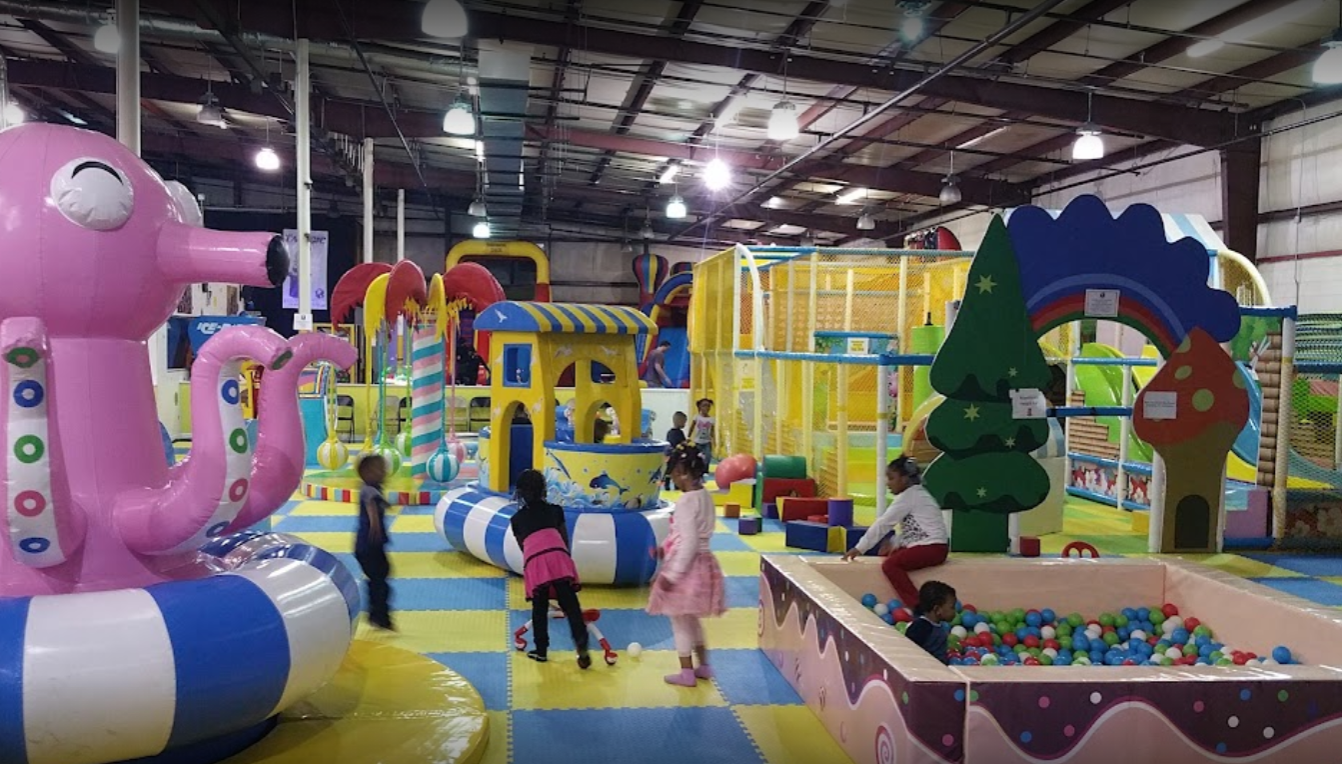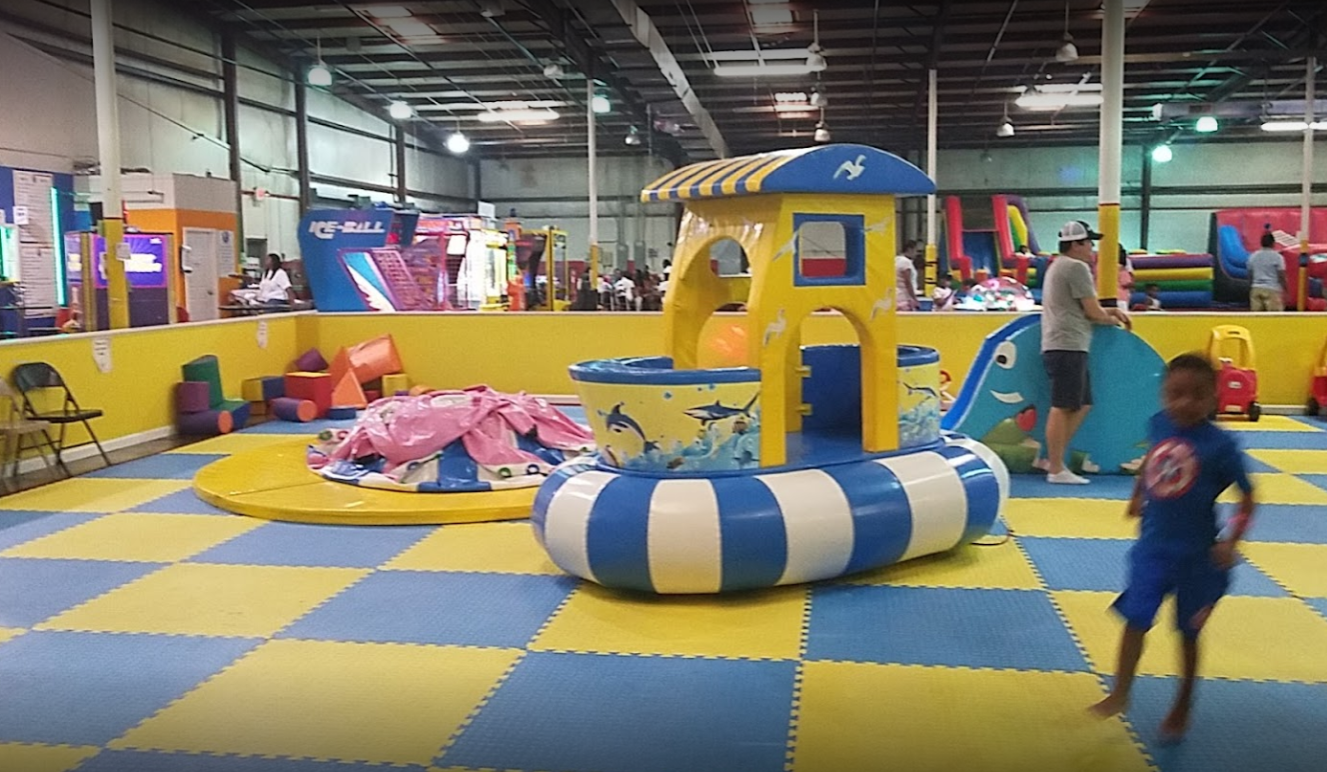 06,Escape Arcade & Family Entertainment Center
Fun is the name of the game at Escape, Margaritaville Resort Biloxi's 55,000 square foot Family Entertainment Center. Built to be awesome - it's part arcade and part amusement park. Open to everyone, this is the perfect place to escape a rainy day, enjoy a day off from school or get away for a long weekend. Not to mention, it's the perfect place to watch the game. Just imagine catching every single play while your kids play, too.
Address: Margaritaville Resort, 195 Beach Blvd, Biloxi, MS 39530
Phone number:+1 228-271-6346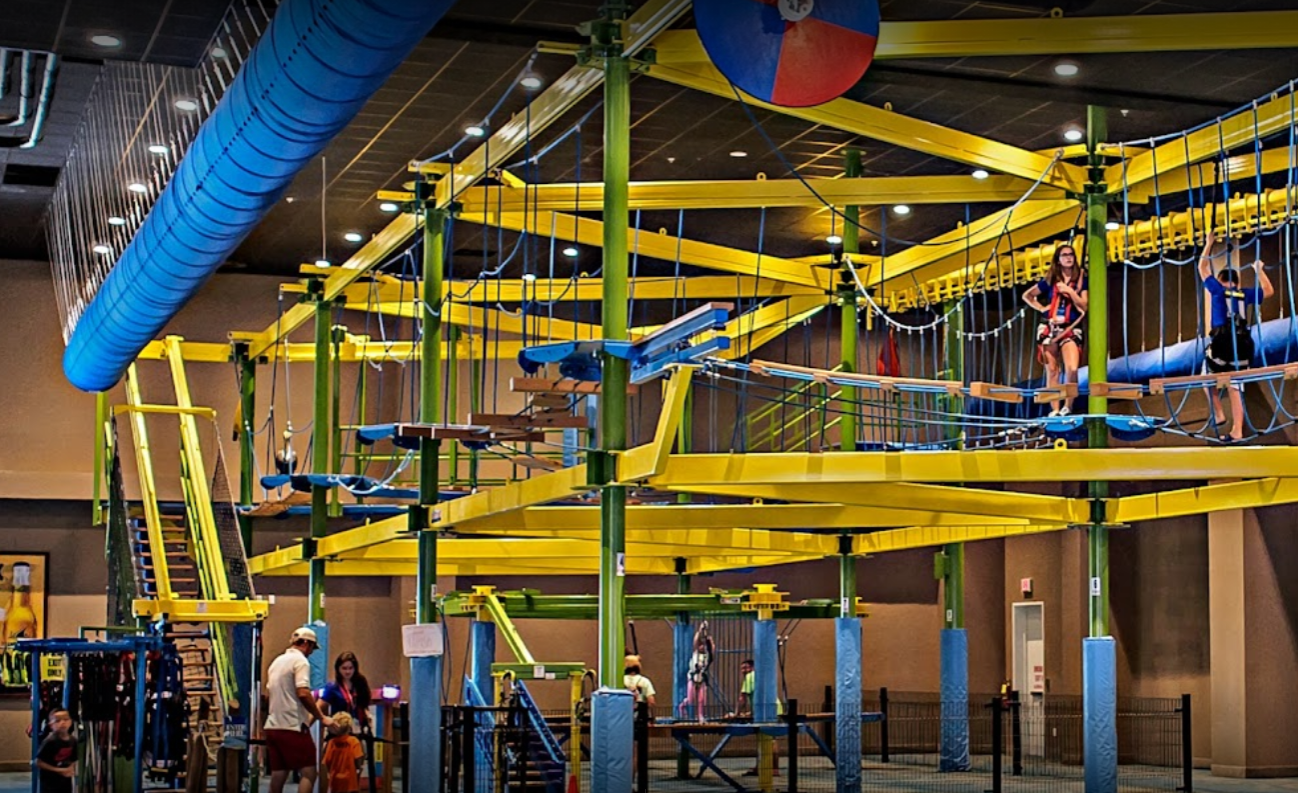 07,Updown Trampoline Park
UPDOWN TRAMPOLINE PARK is the first of its kind in the Greater Hattiesburg area. Locally owned and operated, it is an innovative, state of the art, family friendly, active entertainment center designed to get the community UP having fun! Here at Updown, we considered the grown up kids just as much as the little ones when envisioning our park. We wanted fitness and fun to come together here for everyone to enjoy.
Address:101 S 41st Ave, Hattiesburg, MS 39402
Phone number: +1 601-909-9060
https://updowntrampolinepark.com/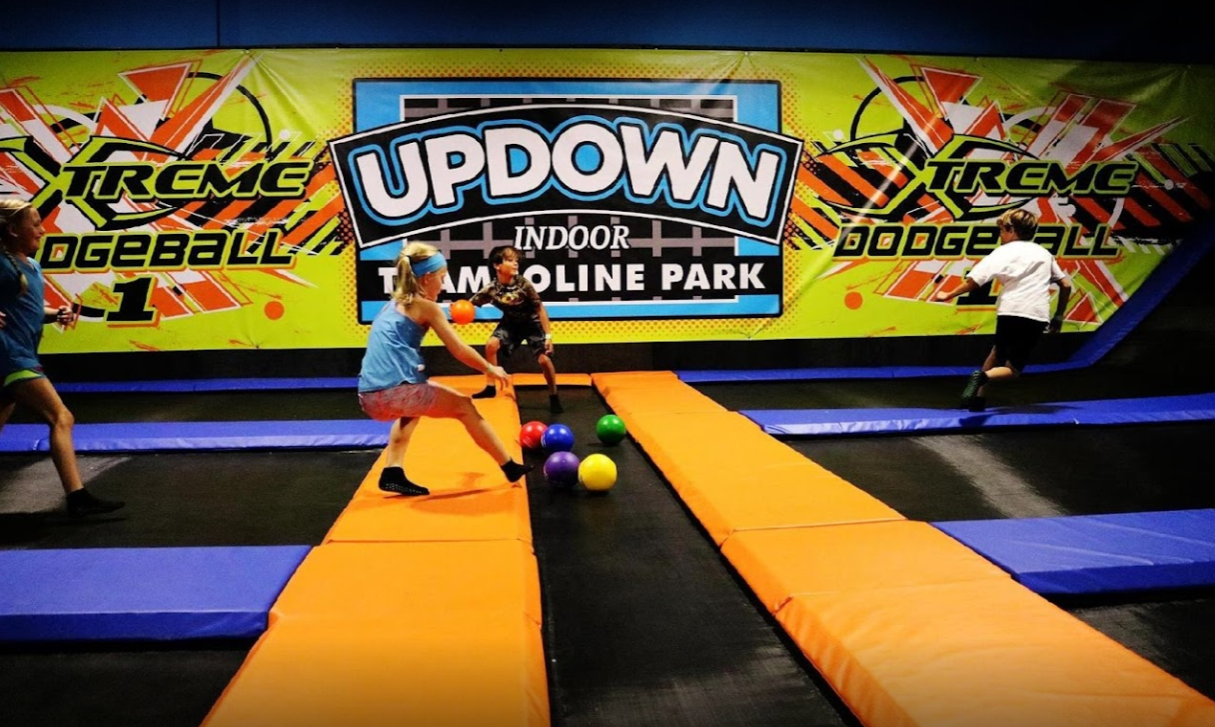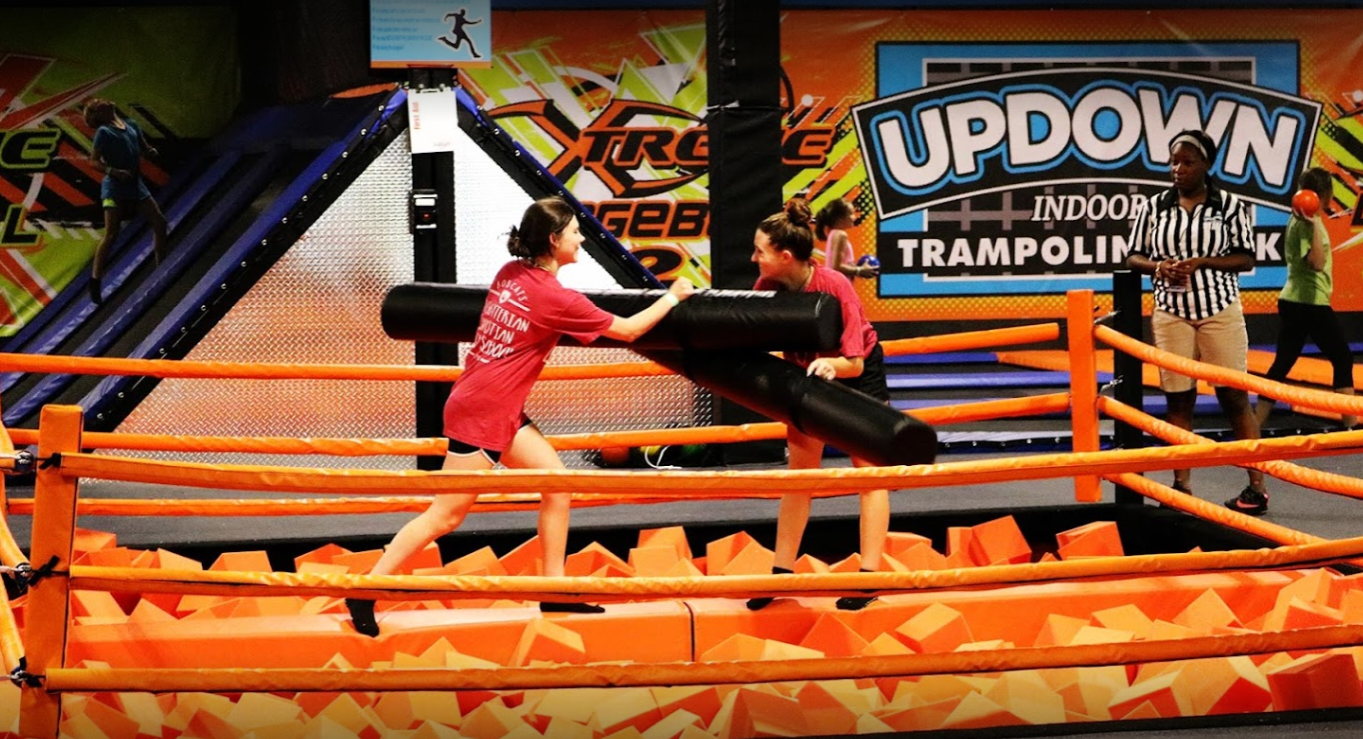 Comments

Rajit Says:
Already have an indoor playground of 5000sqft, looking for a new outlet, what do you suggest for 15000sqft space?

Angel Playground Equipment CO.,LTD Says:
Indoor Playground is 100% customzied, We will make proposal as soon as you provide layout to us, Please check projects files in your email for reference!

Kerry Somerville-Brown Says:
request for a catalog. Can you send it please? Thank you. Kerry

Angel Playground Equipment CO.,LTD Says:
Hi Kerry: Please check files in your email, we have advise the process of order kids playground, please follow.

Mayra Says:
Buenas tardes me interesa adquirir un área de juegos

Angel Playground Equipment CO.,LTD Says:
Gracias por su mensaje, por favor revise nuestra respuesta por correo electrónico, Esperando obtener más información de su lado

william fore Says:
Looking for the musical items

Angel Playground Equipment CO.,LTD Says:
Hi William: Thanks for your message on the outdoor playsets, Cataloge please check your email.

Hans Says:
Does the cost include shipping and container cost? To USA? total cost ?

Angel Playground Equipment CO.,LTD Says:
Hi Hans: Price we offer online is FOB price, shipping does not including, Please advise items you need and quantity, Also port name for check freight. Same message have reply to you by email.
Leave a Reply
Your Phone & Email address will not be published. Required fields are mareded*