Indoor playground in Wyoming, USA
Views: 5579 Update date: Apr 07,2022
01 PlayCity Indoor Playground
Address:600 E Carlson St #301, Cheyenne, WY
02 GG's Playland
Address:825 Uinta Dr, Green River, WY 82935
03 Jump Craze Trampoline Park
Address:4720 E Lathrop Rd, Evansville, WY 82636
04 Jumpin Jack's Family Fun Center
Address:4605 N College Dr, Cheyenne, WY 82009
05 Flight Zone
Address:4901 Tanner Dr, Gillette, WY 82718
06 Kids Works, LLC
Address:2500 CY Ave, Casper, WY 82604
07 Jackson Hole Children's Museum
Address:155 N Jean St, Jackson, WY 83001
08 Frontier Trampoline Park
Address:3501 E Lincolnway B, Cheyenne, WY 82001
09 Rock Springs Family Recreation Center
Address:3900 Sweetwater Dr, Rock Springs, WY 82901
10 Lander Childrens Museum
Phone:+1 307-332-1341
01 PlayCity Indoor Playground
The mission of PlayCity is to provide a safe, climate controlled indoor play environment for children and their families that is open year-round. Whether it's cold and windy or hot and dry, this indoor playground provides a place for kids to stay active and engaged all year long.
Address:600 E Carlson St #301, Cheyenne, WY
Phone:+1 307-202-8855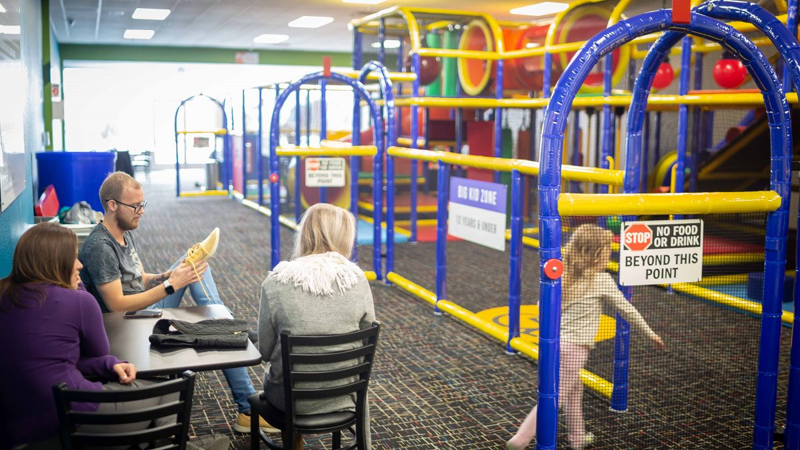 02 GG's Playland
We have a birthday party room to rent and we also offer private parties if you would like to rent the whole space out for 2-3 hours to enjoy family reunions, holiday parties, baby showers, etc. The kids will have a fun place to play while the adults enjoy time together celebrating special occasions.
Address:825 Uinta Dr, Green River, WY 82935
Phone:+1 307-364-0307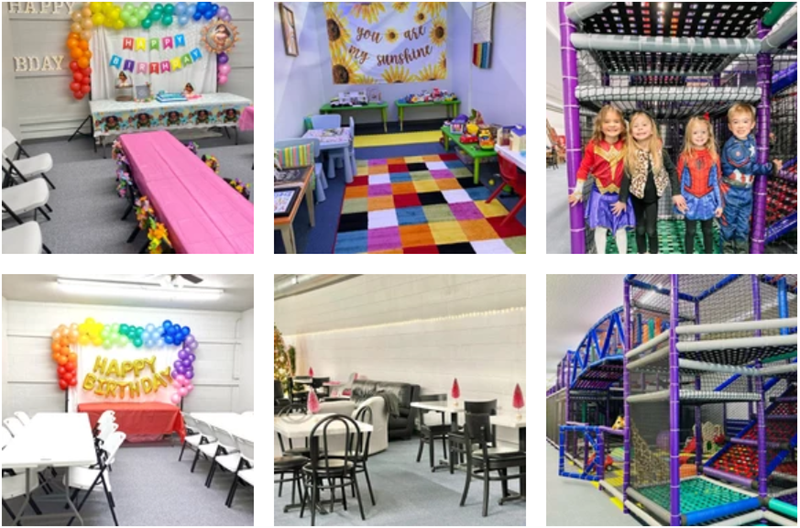 03 Jump Craze Trampoline Park
Open Jump Areas - Haven't visited us before? Get the feel of the excitement and hone your jumping abilities in our spacious open jump areas.
Foam Pits - Push your jumping skills to the limit and then fall gracefully down to the plush foam-filled pits. The perfect spot for those who like to go all-out.
Dunk Zone - Live the excitement that comes from stuffing the ball for an easy two in our dunk zone.
Tot Zone - Our indoor trampoline park features an area specifically dedicated to junior jumpers. This area is reserved exclusively for jumpers under 46" tall and under, features two angled walls and their very own foam pit.
Address:4720 E Lathrop Rd, Evansville, WY 82636
Phone:+1 307-337-3671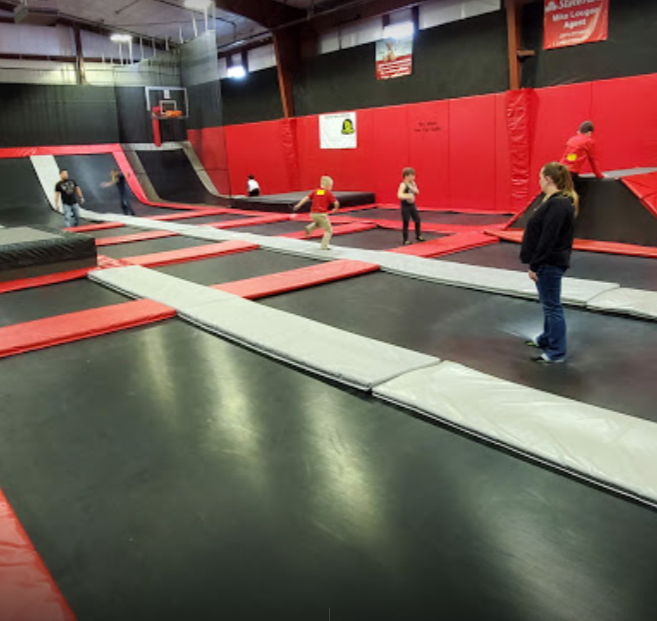 04 Jumpin Jack's Family Fun Center
Address:4605 N College Dr, Cheyenne, WY 82009
Phone:+1 307-635-1364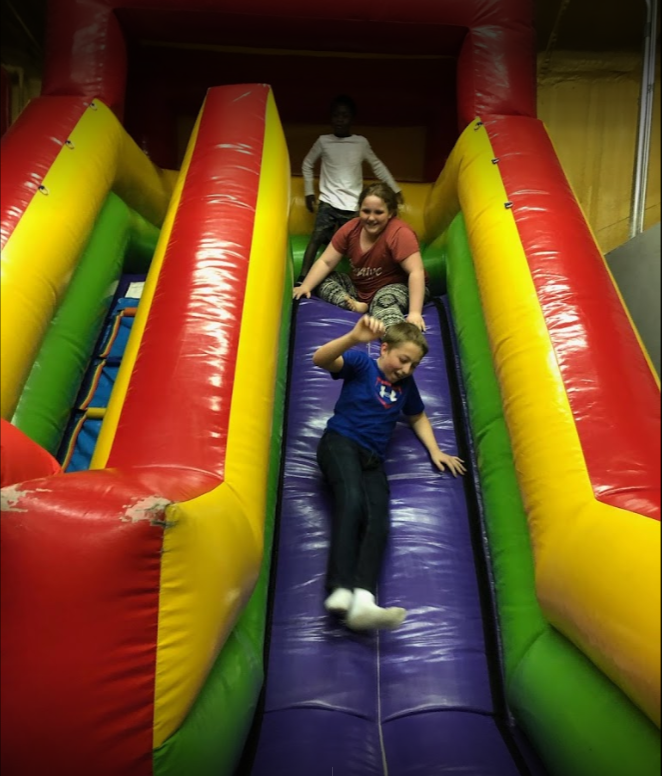 05 Flight Zone
Join Flight Zone for high flying fun in Gillette! Our facility features 29,000 square feet of advanced & junior Ninja Warrior Courses, trampolines, arcade games, and multi-level laser tag arena! We also have a kitchen that is open for lunch and features delicious food such as pizza, burgers, coke products, and ice cream. Best of all, we offer fun and affordable birthday parties where we do all the work! Please be aware that NO OUTSIDE FOOD OR DRINK IS PERMITTED at Flight Zone.
Address:4901 Tanner Dr, Gillette, WY 82718
Phone:+1 307-670-9400
https://flightzonewy.com/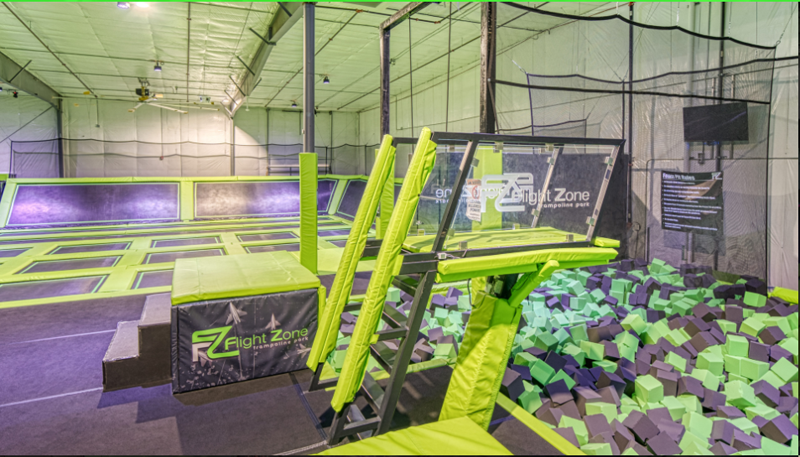 06 Kids Works, LLC
The mission of Kids Works is to provide a safe, connected environment where children will develop a strong sense of confidence, the ability to see the best in others, and a mind for learning.
Address:2500 CY Ave, Casper, WY 82604
Phone:+1 307-234-4386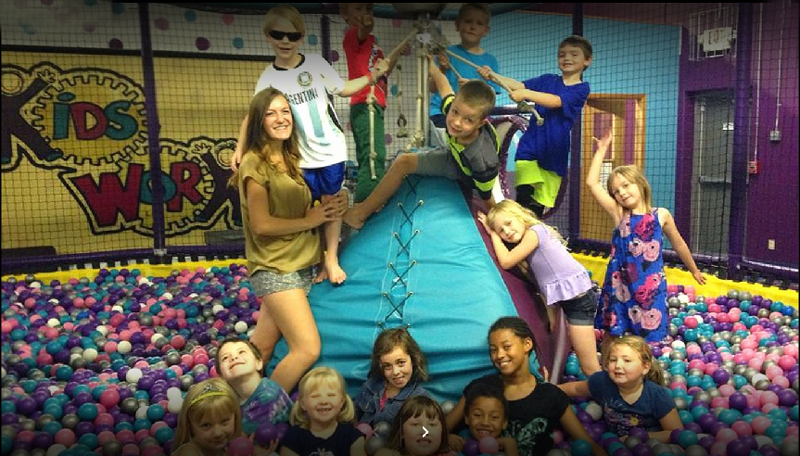 07 Jackson Hole Children's Museum
The Jackson Hole Children's Museum is a dream realized for our local and visiting families, created from the passion of a truly dedicated band of innovative individuals, and built with the support of the amazing community of Jackson. We love watching children come into the Museum and instinctively know what to do. We love seeing the revelation in their parents' eyes, and ultimately the wonder they share as they explore the environment together. The Jackson Hole Children's Museum is a beautiful statement of what is possible when a community uses all of its talent and ingenuity to build something great together!"
Address:155 N Jean St, Jackson, WY 83001
Phone:+1 307-733-3996
https://www.jhchildrensmuseum.org/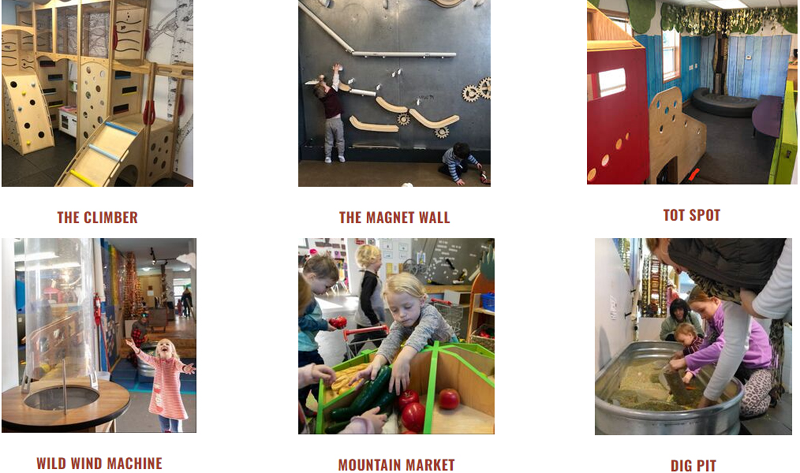 08 Frontier Trampoline Park
With more than 25,000 square-feet of pulse-pounding, family-friendly activities, Frontier Trampoline Park has something for everyone! From wall-to-wall trampolines, air-bags and foam-pits to zip-lines and a climbing wall, Frontier Trampoline Park is Cheyenne's best source for family entertainment!
Address:3501 E Lincolnway B, Cheyenne, WY 82001
Phone: +1 307-650-5867
https://www.frontiertrampolinepark.com/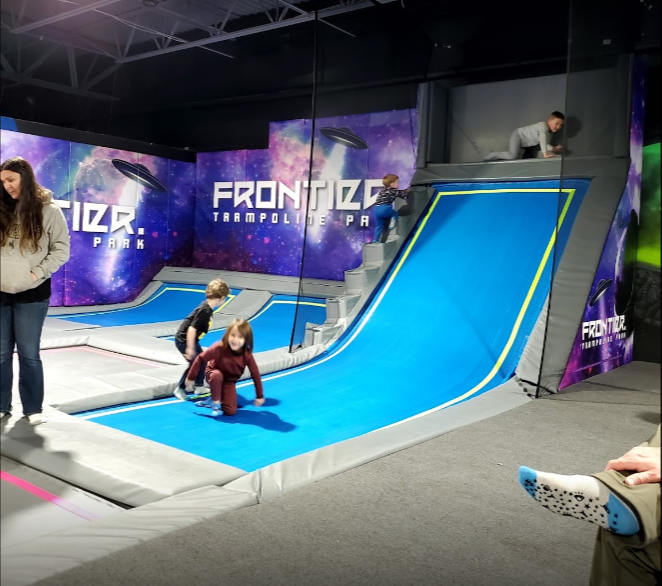 09 Rock Springs Family Recreation Center
Welcome to Rock Springs...a diverse city richly steeped in western history and coal mining. Outlaw gangs who roamed the West often passed through Rock Springs or used it as a destination. As a young man, outlaw "Butch" Cassidy worked in Rock Springs as a butcher…acquiring the name "Butch". We are also known as the City of "56 Nationalities" as people emigrated to Rock Springs in the late 1800's and early 1900's to work in the Union Pacific coal mines. We have a reputation of being a very friendly, helpful, and welcoming community……our people are the fabric of our city. Come visit us…you may enjoy yourself so much that you will want to stay!
Address:3900 Sweetwater Dr, Rock Springs, WY 82901
Phone:1 307-352-1440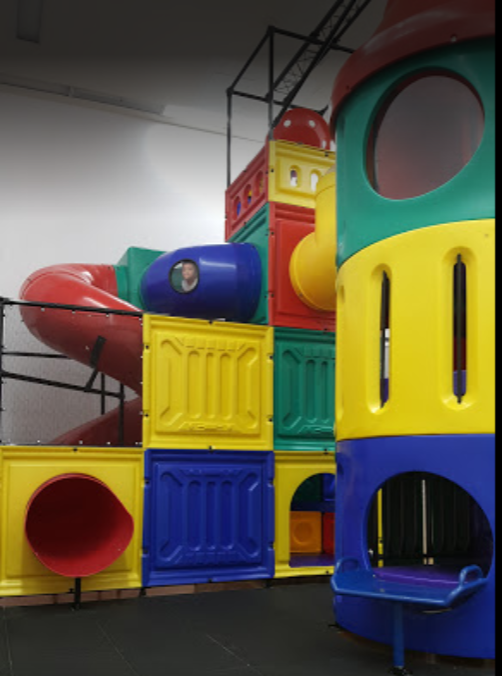 10 Lander Childrens Museum
Growing Minds through Creative Exploration and Discovery.
Lander Children's Museum provides an intellectual hub for science, technology, engineering, art, and math (S.T.E.A.M.) through dynamic exploration to enhance a passion for learning.
Address:465 Lincoln St, Lander, WY 82520
Phone:+1 307-332-1341
http://www.landerchildrensmuseum.org/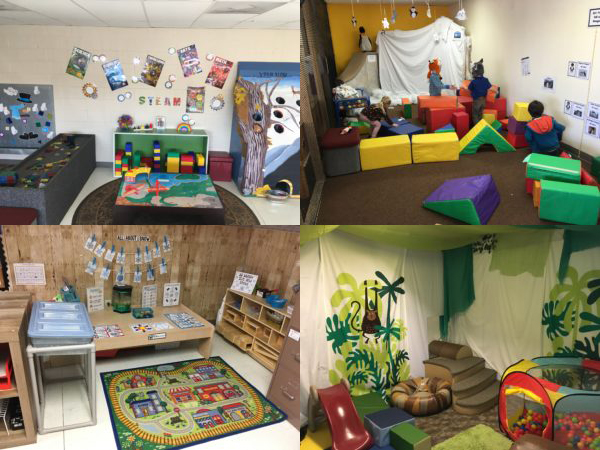 Comments

Rakesh Patel Says:
Indoor Soft play setup for 3 to 10 year age group..plz reply with design and setup cost.

Angel Playground Equipment CO.,LTD Says:
Hope this message find you well, we are pleasure to make proposal for your kids play area, please check our reply to your email. Thanks!

Siri Says:
Hi would like to know the logistics to setup a playarea and party hall for kids

Angel Playground Equipment CO.,LTD Says:
Already sent, Please check. Looking forward to your reply.

Alicia Says:
May I have a catalogue with pricing? Thank you

Angel Playground Equipment CO.,LTD Says:
Got your message, Thanks! Please check your email for process of start indoor playground, Looking forward your reply with layout information.

Rakesh Says:
We are keen to open one of indoorplay park in our town in new zealand. Pls send us information to get ideas

Angel Playground Equipment CO.,LTD Says:
Nice day! All price online are real, If anyone you like just let me know, we are pleasure to share you details, Process please check your email.

Shukria Says:
Hi I would like to open indoor playground in Toronto Canada . Do u guys access to Canada . I really like it the Rush fun park . I would like to talk about how much it cost and what is the progress

Angel Playground Equipment CO.,LTD Says:
Nice day! Please check your email for catalog, please follow the process and provide floor plan, We will make a good design for you.
Leave a Reply
Your Phone & Email address will not be published. Required fields are mareded*