Kids Jungle GYM in Florida, USA (Waterbury, Connecticut and Jacksonville)
Views: 6544 Update date: Nov 15,2021
01
Bounce Town USA PLUS
950 Wolcott St, Waterbury, CT 06705
02 P
rokids place
495 Union St, Waterbury, CT 06706
03
Whippersnapper's Play Gym
Address:360 Sandbank Rd # 1, Cheshire, CT 06410
04
We Rock the Spectrum Kids Gym
9357 Philips Hwy #3, Jacksonville, FL 32256
05 Sensory Towne
Centurion App Square, 8380 Baymeadows Rd #6, Jacksonville, FL 32256
06
Trinity Plaza, Cafe, & Indoor Playground
800 Hammond Blvd, Jacksonville, FL 32221
07
Pump It Up Kids Private Birthdays | Summer Camps
11840 Beach Blvd #10, Jacksonville, FL 32246
08
Urban Air Trampoline and Adventure Park
9950 Southside Blvd, Jacksonville, FL 32256
09
Play Factory and Cafe
12233 Sago Ave W, Jacksonville, FL 32218
10
Bravoz Entertainment Center
14985 Old St Augustine Rd, Jacksonville, FL 32258
01
FunZ Trampoline Park Waterbury
This 62,000 sq ft park includes activities for all ages. Whether you are looking to Dunk like the pros, Stick to our Spider Wall, or Explore our Play Zones, the Waterbury FunZ is your entertainment destination. Take a peak below for all the exciting activities we have to offer!
Come bounce and play on our huge trampoline area. Our state of the art trampolines are built for fun and safety. Kids of all ages will have a blast jumping and playing at FunZ!
Address: 950 Wolcott St, Waterbury, CT 06705
Phone:(203) 437-8139
https://www.funzwaterbury.com/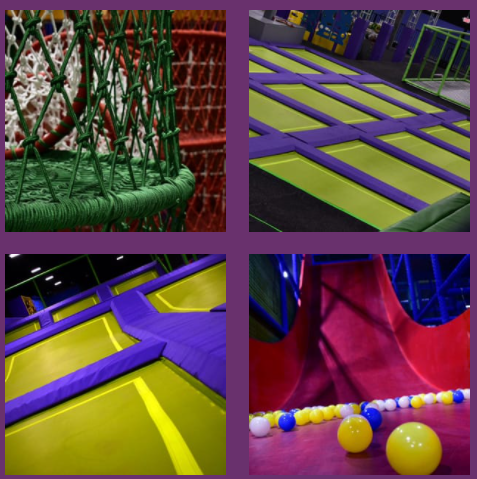 02 P
rokids place
Look into the eyes of a young child and see the sparkle and wonder. Develop these passions and watch the adult bloom into someone special. At ProKidsPlace Center, we work every day to build the foundations for amazing futures.
Address:495 Union St, Waterbury, CT 06706
Phone:(203) 841-7264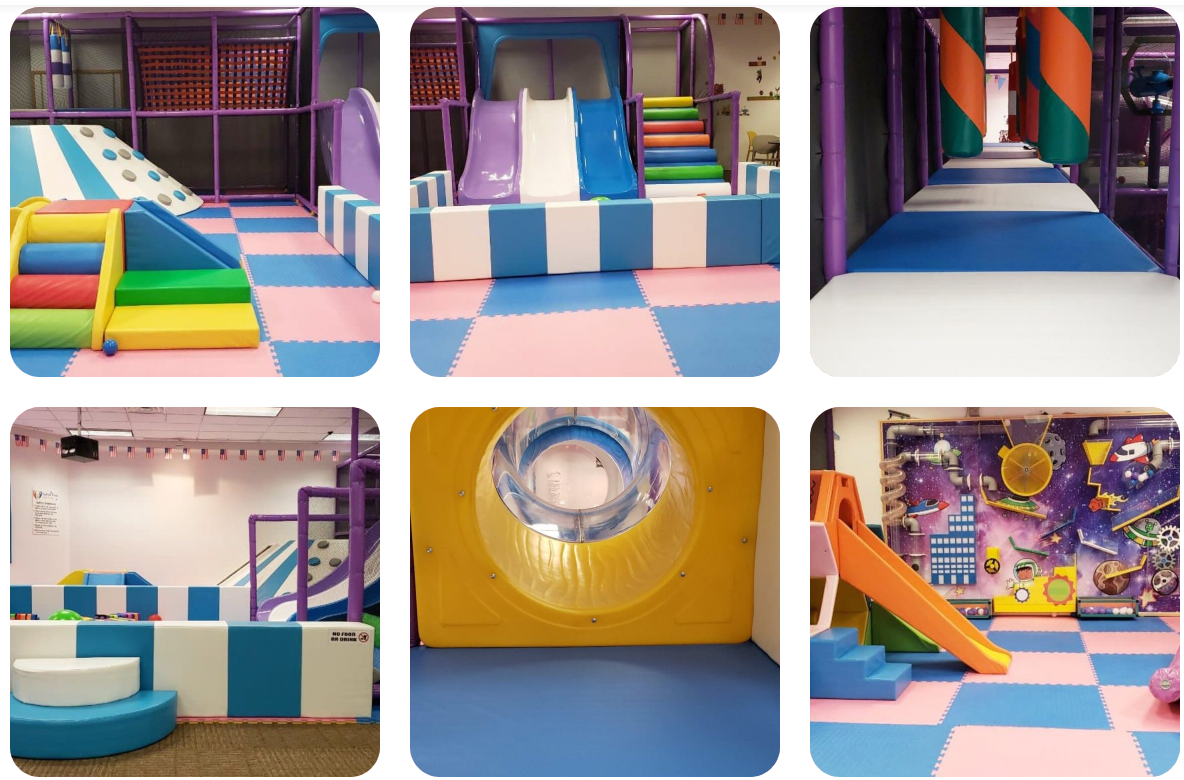 03
Whippersnapper's Play Gym
Whippersnapper's Play Gym is an indoor play area for children to play, learn, develop and explore. We offer various classes, open plays and birthday parties. We also have a day camp program when the Cheshire Public School System is closed.
Class participation is by registration only. Please click on our Classes page for more information.
See our "Birthday Parties" and "Day Camp" pages for more information on those programs.
Address:360 Sandbank Rd # 1, Cheshire, CT 06410
Phone:(203) 272-4386
http://whippersnappersplaygym.com/

Jacksonville, Florida,USA
04
We Rock the Spectrum Kids Gym
Suspended equipment with swings – for balance and vestibular treatment
Crash mats and crash pillows – for fun, motor planning, and strength
Zip line – for stress release and joint and body relaxation
Trampoline – for building leg and core strength
Indoor play structure – for climbing and increasing playground skills
Sensory-based toys – for improved auditory processing and fine motor skills
Fine Motor and Arts and Crafts Area – for improved hand-eye coordination
Address:9357 Philips Hwy #3, Jacksonville, FL 32256
Phone:(904) 330-0362
https://www.werockthespectrumjacksonville.com/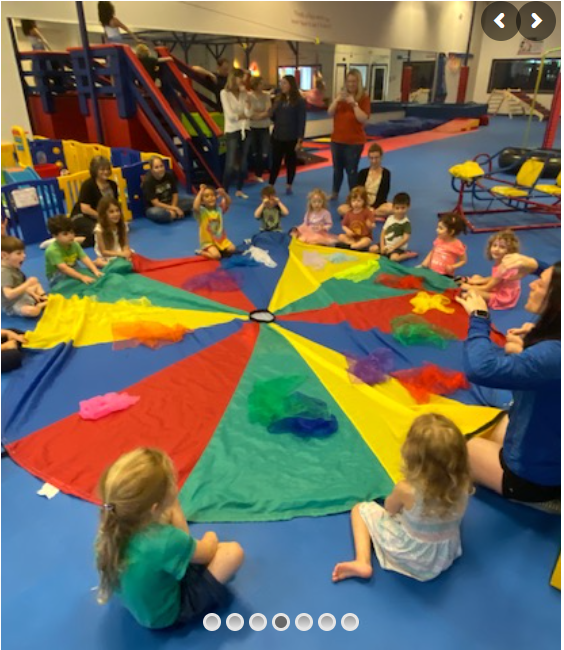 05 Sensory Towne
Sensory Towne is a cutting edge inclusive kids sensory gym that provides an array of sensory-based activities. We have services such as kids birthday parties, daily classes, open play and more. Our mission is to help provide sensory resources for families of all children that will help refine their ability to respond to sensory experiences; nurture, and improve upon their overall childhood development and social skills. We believe that all children should play together and learn from one another.
Appropriate for children 6 months – 8 years old.
Sensory Towne believes in using education and play to provide a safe and inclusive environment for all children and families to enjoy no matter what their ability. We provide an array of services to provide both a recreational and educational learning experience for all families. We connect families with resources and help families get the resources they need.
Address:Centurion App Square, 8380 Baymeadows Rd #6, Jacksonville, FL 32256
Phone:(904) 551-6443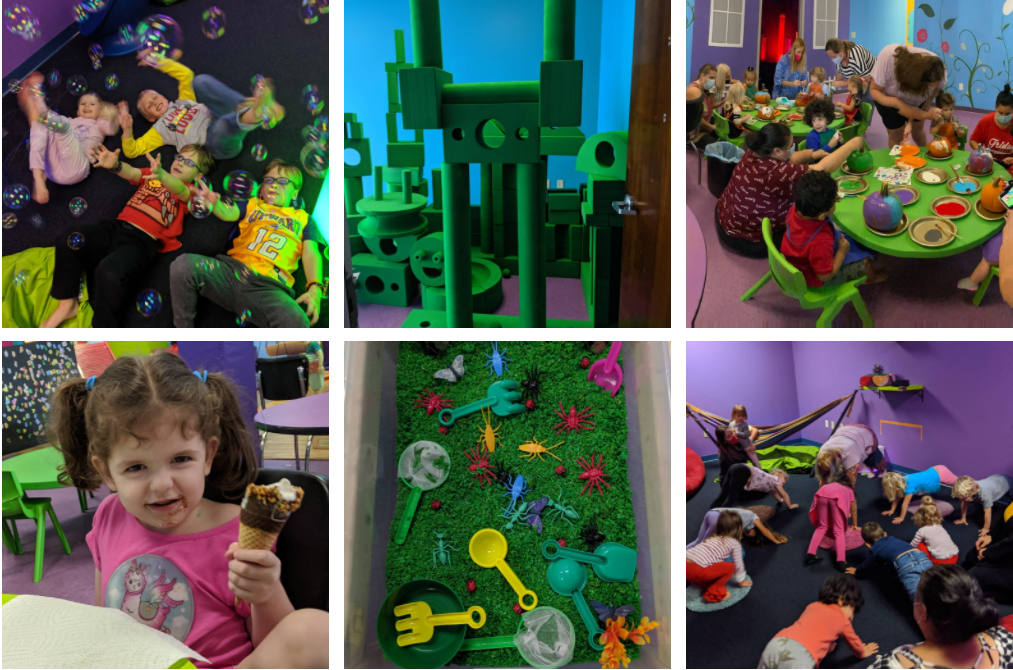 06
Trinity Plaza, Cafe, & Indoor Playground
The Plaza was designed with our community in mind! One of Jacksonville's largest indoor playground is located on Trinity's beautiful campus on the westside near I-10 and I-295. The Plaza has become a hot spot for families with young children who enjoy the indoor playground, college students who enjoy the free wifi, as well as business professionals who enjoy meeting over coffee. The Plaza's Café proudly serves Bold Bean coffee and specialty drinks.
Address:800 Hammond Blvd, Jacksonville, FL 32221
Phone:(904) 596-2400

07
Pump It Up Kids Private Birthdays | Summer Camps
Our huge inflatable indoor playgrounds make everyday feel like your birthday! We have events throughout the week, so check out our Events Calendar to find out all the ways your kids can come unleash the fun at the best play place for kids around.
Address:11840 Beach Blvd #10, Jacksonville, FL 32246
Phone:(904) 646-1441
https://www.pumpitupparty.com/jacksonville-fl/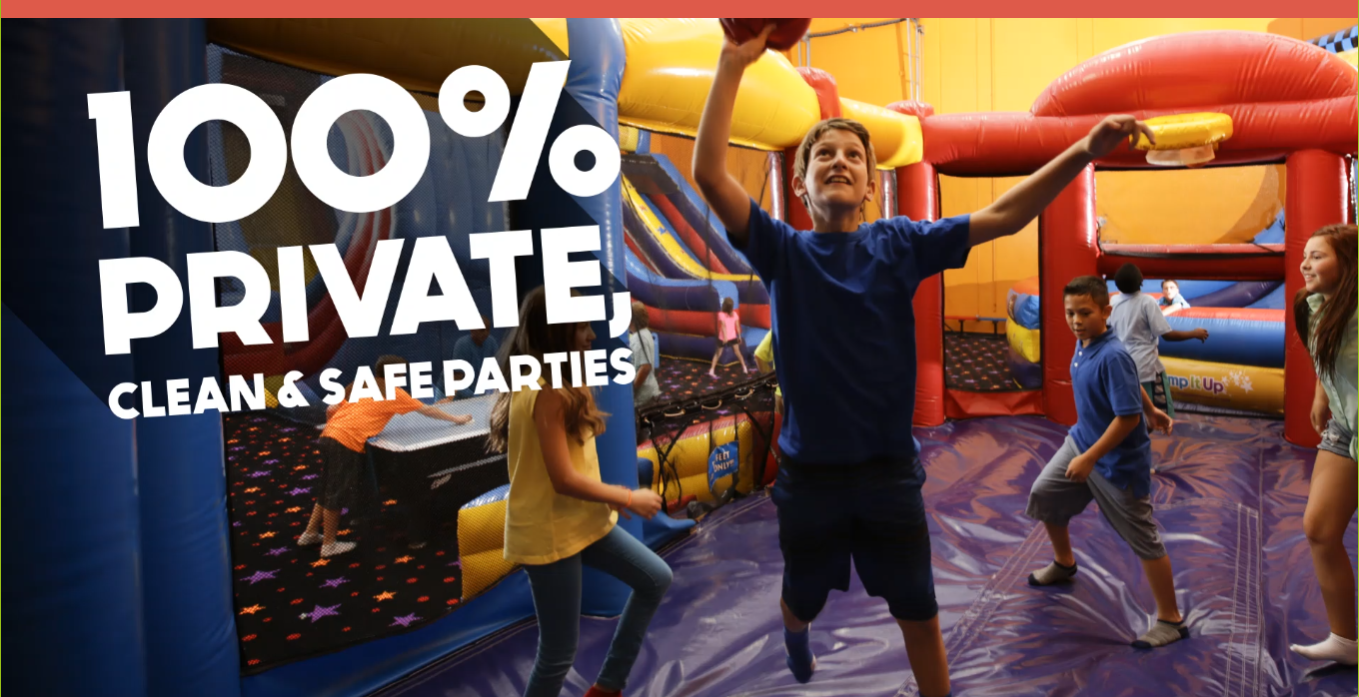 08
Urban Air Trampoline and Adventure Park
If you're looking for the best year-round indoor amusements in the Southside, Nocatee, St. Johns, Mandarin, Baymeadows, Palm Valley, and South Jacksonville areas, Urban Air Adventure Park is the perfect place. With new adventures behind every corner, we are the ultimate indoor playground for your entire family. Take your kid's birthday party to the next level or spend a day of fun with the family and you'll see why we're more than just a trampoline park.
Urban Air Adventure Park has been voted BEST Gym In America for Kids by Shape Magazine, BEST Place To Take Energetic Kids and BEST Trampoline Parks. Check out all of our awards on our Awards page.
Address:9950 Southside Blvd, Jacksonville, FL 32256
Phone:(904) 712-4457
https://www.urbanairtrampolinepark.com/locations/florida/south-jacksonville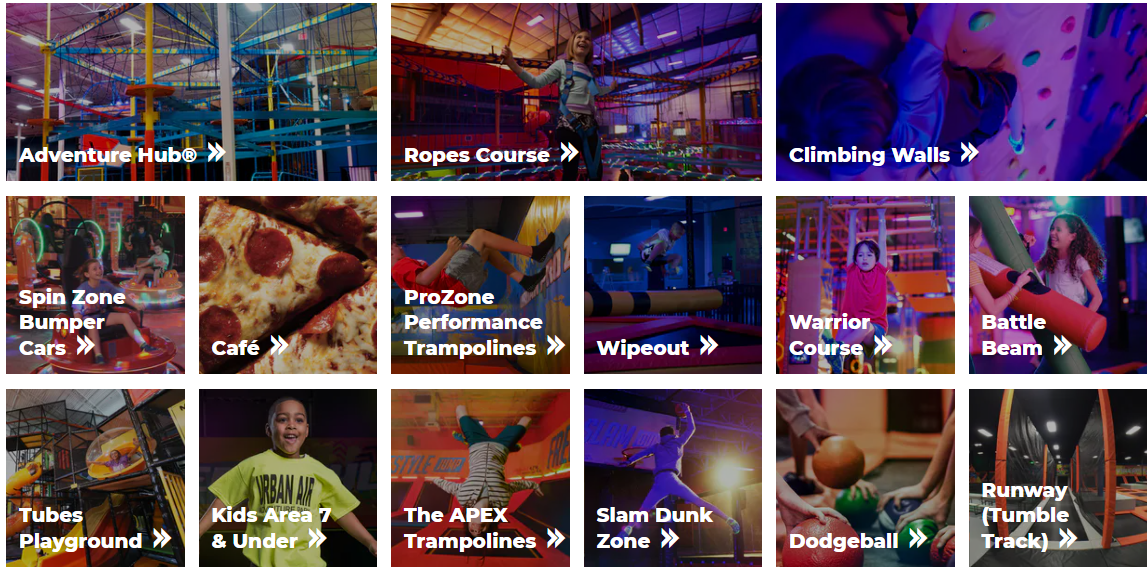 09
Play Factory and Cafe
Our Play Area space is designed for babies, toddlers, and kids aged 0-6!
Enjoy some time playing with your little one in our safe, clean, boutique indoor play space!
Endless Imaginative play for them, caffeine for you!
Our GAME ZONE space is designed with older children in mind.
Kids aged 7 - 17 have the opportunity to make new friends while unwinding playing a variety of games in a room designed for their entertainment!
Address:12233 Sago Ave W, Jacksonville, FL 32218
Phone:(904) 379-0932
https://www.playfactoryandcafe.com/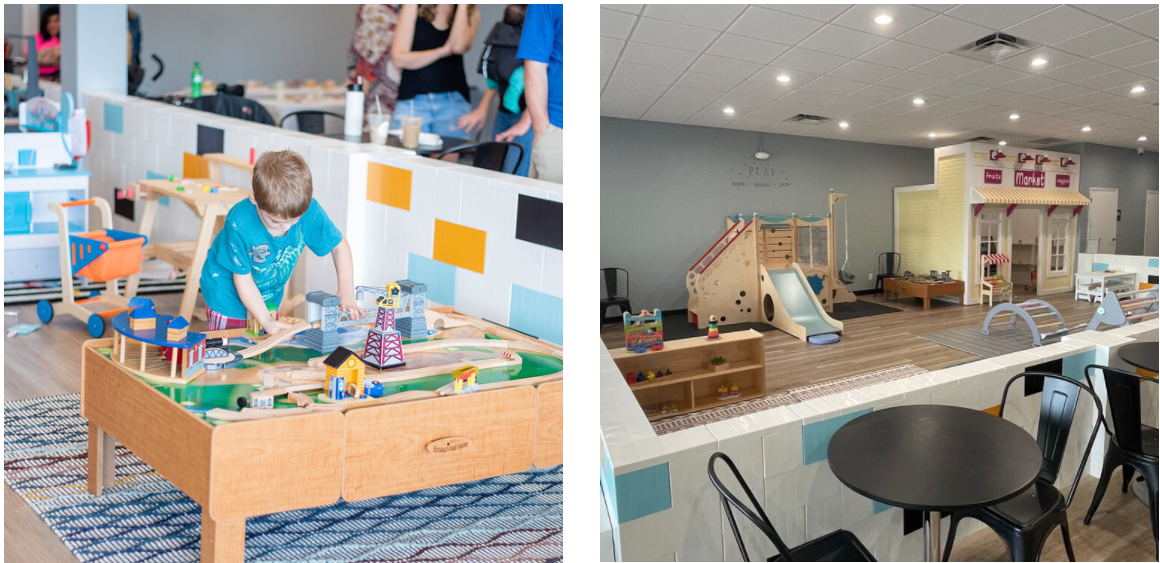 10 Bravoz Entertainment Center
With 10 different attractions, there's something for everyone that's sure to get a round of applause. Jump into the foam pit, toss a dodgeball, slam dunk likes the pros. Then head over to laser tag for a round in our Saharian Slums arena or test your combat skills with The Siege Tactical Laser Tag. Or see if you can score high at Mini-Bowling or beat the clock at Laser Maze.
Now doesn't that sound like fun? Let's give a big hand to Bravoz Entertainment Center.
Address:14985 Old St Augustine Rd, Jacksonville, FL 32258
Phone:(904) 300-0070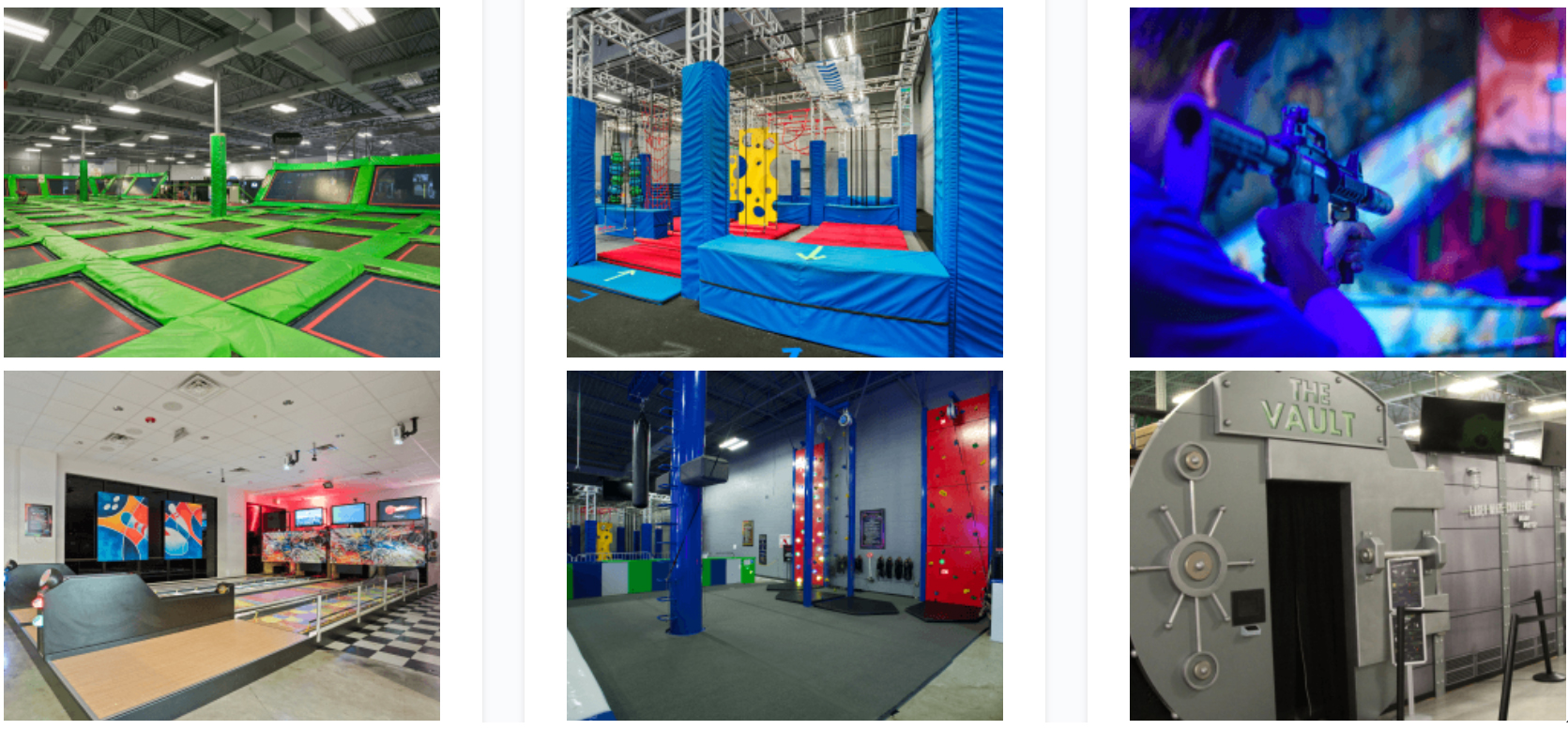 Comments

Khalid Says:
I would like to setup play ground for kind to teens indoor activities approximately how much it will cost

Angel Playground Equipment CO.,LTD Says:
Thanks for your message, Plase check our reply to your email about the process.

Sahar Says:
I would like to get the price and catalog please

Angel Playground Equipment CO.,LTD Says:
Hi Sahar, Nice day. please check our reply to your email regarding catalog. Looking forward to setup your kids play center

Fabiola Magana Says:
I will love a copy of pricing ,sizing,and contact info ..thank you so much!

Angel Playground Equipment CO.,LTD Says:
Hi Fabiola Magana, Thanks for your message, please check our reply to your email for the process and catalog. Looking forward to your reply

Amelia Lau Says:
Please send catalogue

Angel Playground Equipment CO.,LTD Says:
Hi Amelia, Nice day, Please check catalog in your email, hope you find what you like, Appreciate your feeback.

Hari Says:
Please send the catalouge

Angel Playground Equipment CO.,LTD Says:
Thanks for your message,We are pleasure to make suggestion for your play enter, please check our reply to your email, Any questions let me know.
Leave a Reply
Your Phone & Email address will not be published. Required fields are mareded*