9 Best Indoor Playground in GA, USA (Macon, Savannah)
Views: 7436 Update date: Nov 22,2021
01,Urban Air Adventure Park
Address:156 Tom Hill Sr Blvd,Macon, GA 31210
02,Sky Zone Trampoline Park
Address:245 Tom Hill SR Boulevard Suite 100B,Macon, GA 31210
03,Party Playgrounds
Address: 505 GA-49, Byron, GA 31008
04,Monkey Joe's - Warner Robins
Address:4993 370-410 520, 579 Russell Pkwy, Warner Robins, GA
05,Gray-8-Skate
Address: 4151 Gray Hwy, Gray, GA 31032
Best indoor playground in Savannah
06,Get Air Trampoline Park
Address:3609 Ogeechee Rd, Savannah, GA 31405
07,Treehouse Adventures & Putt Putt
Address:14045 Abercorn St, Savannah, GA 31419
08,Exhilarate - The Adventure Zone
Address:105 Tibet Ave, Savannah, GA 31406
09,Chuck E. Cheese
Address: 6700 Abercorn St, Savannah, GA 31405
01,Urban Air Adventure Park
If you're looking for the best year-round indoor amusements in the Macon area, Urban Air Trampoline and Adventure park will be the perfect place. With new adventures behind every corner, we are the ultimate indoor playground for your entire family. Take your kids' birthday party to the next level or spend a day of fun with the family and you'll see why we're more than just a trampoline park.
Urban Air Trampoline Park has been voted BEST Gym In American for Kids by Shape Magazine, BEST Place To Take Energetic Kids and BEST Trampoline Parks. Check out all of our awards on our Awards page.
Address:156 Tom Hill Sr Blvd,Macon, GA 31210
Phone number:478-273-8783
https://www.urbanairtrampolinepark.com/locations/georgia/macon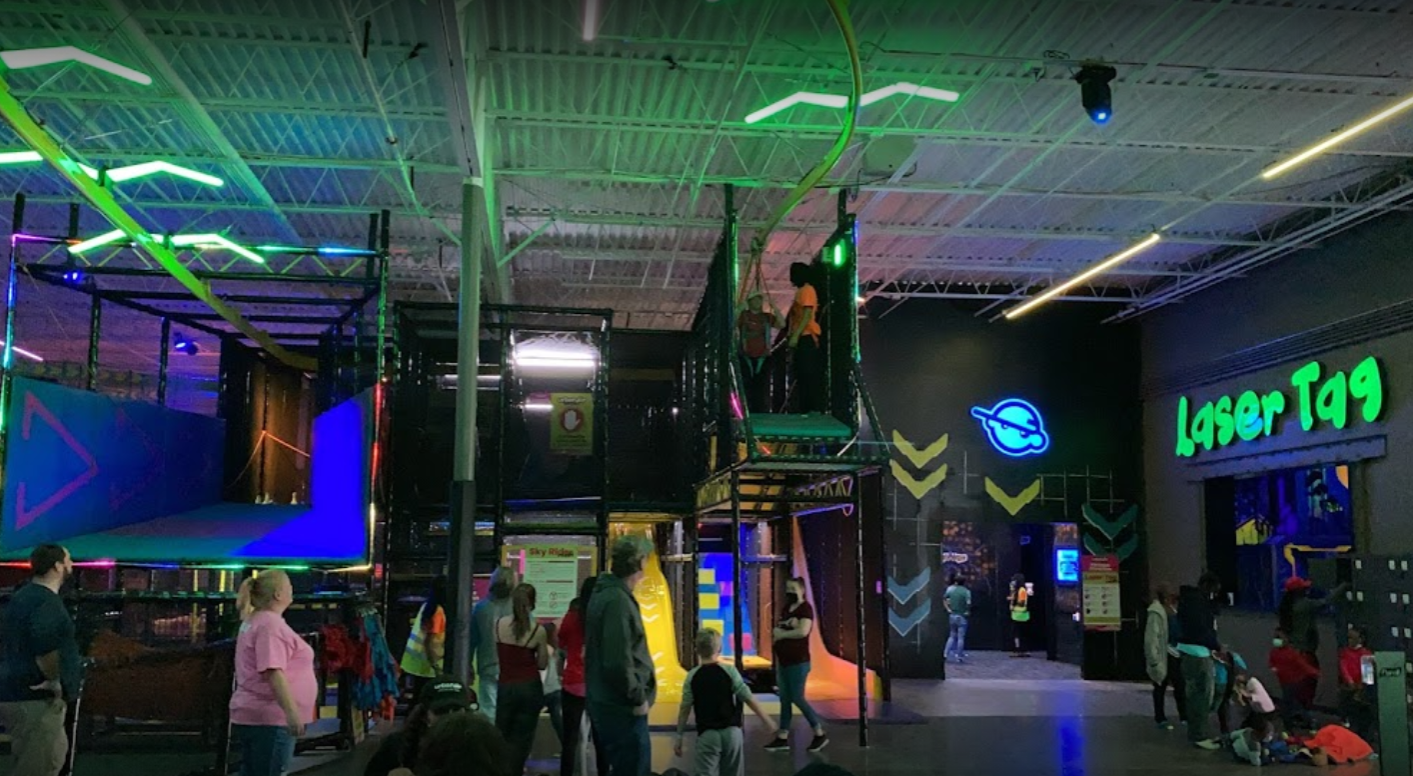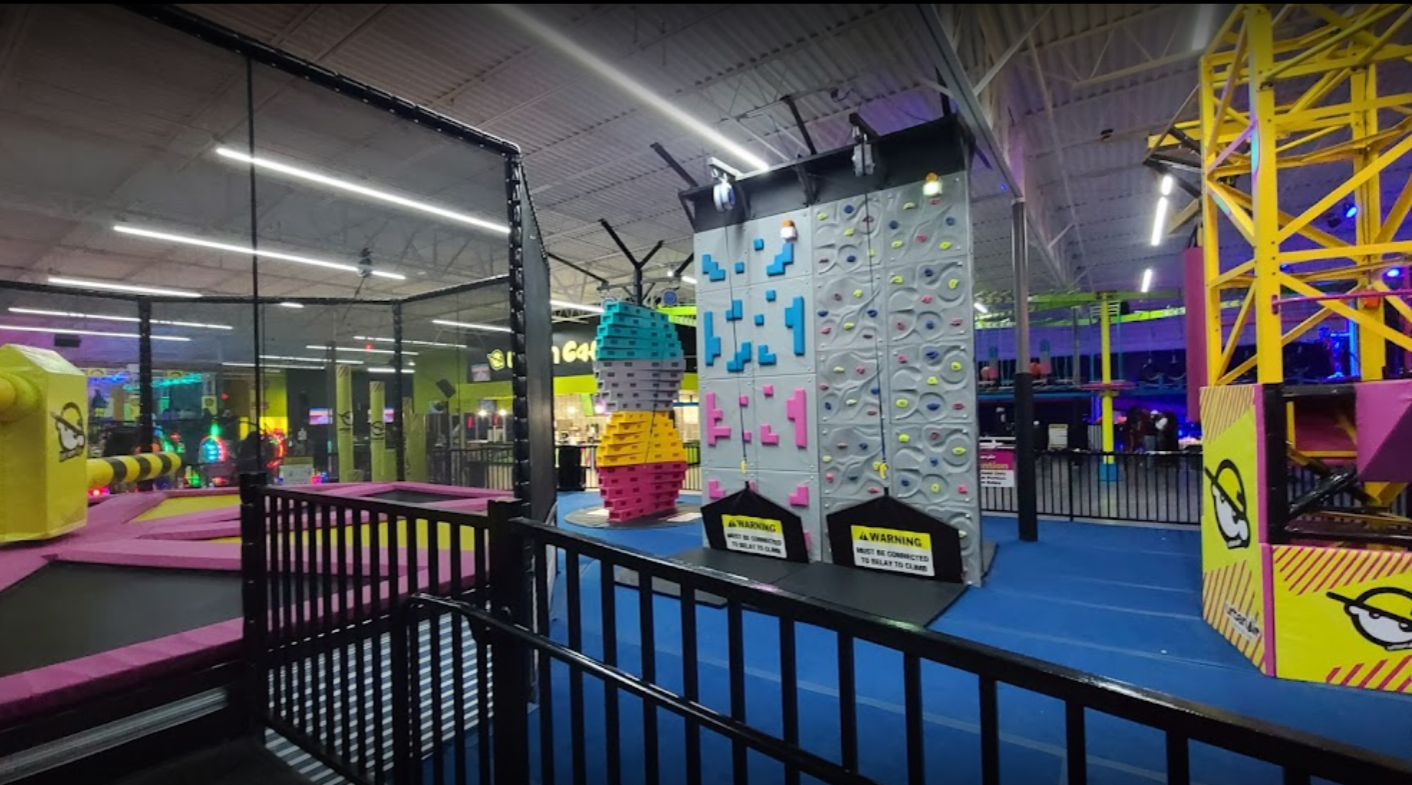 02,Sky Zone Trampoline Park
We're always working to invent epic new ways to play, gather, and compete. Even though we're the originators of wall-to-wall aerial action, we never stand still. The only way to understand it is to come experience it. So rally your crew and let's go!
Address:245 Tom Hill SR Boulevard Suite 100B,Macon, GA 31210
Phone number:(478) 239-2900
https://www.skyzone.com/macon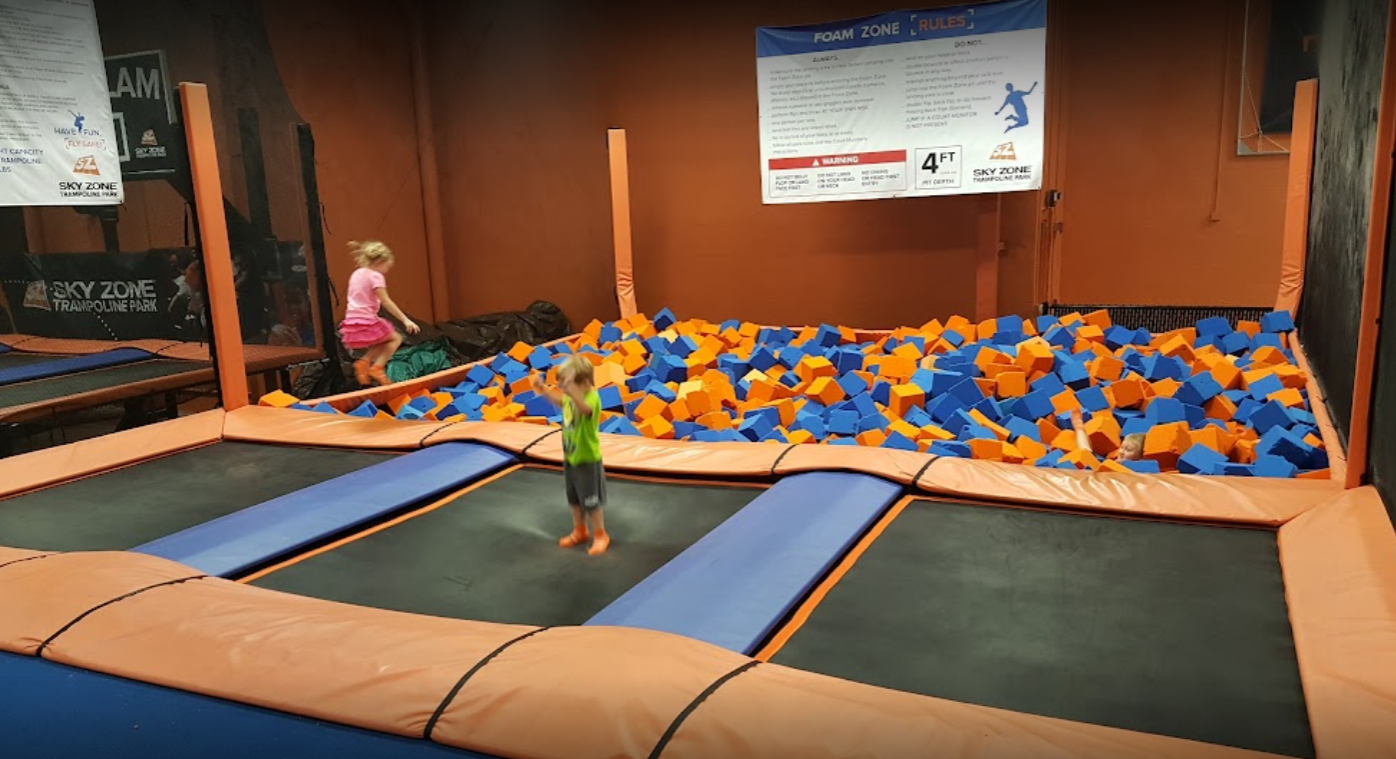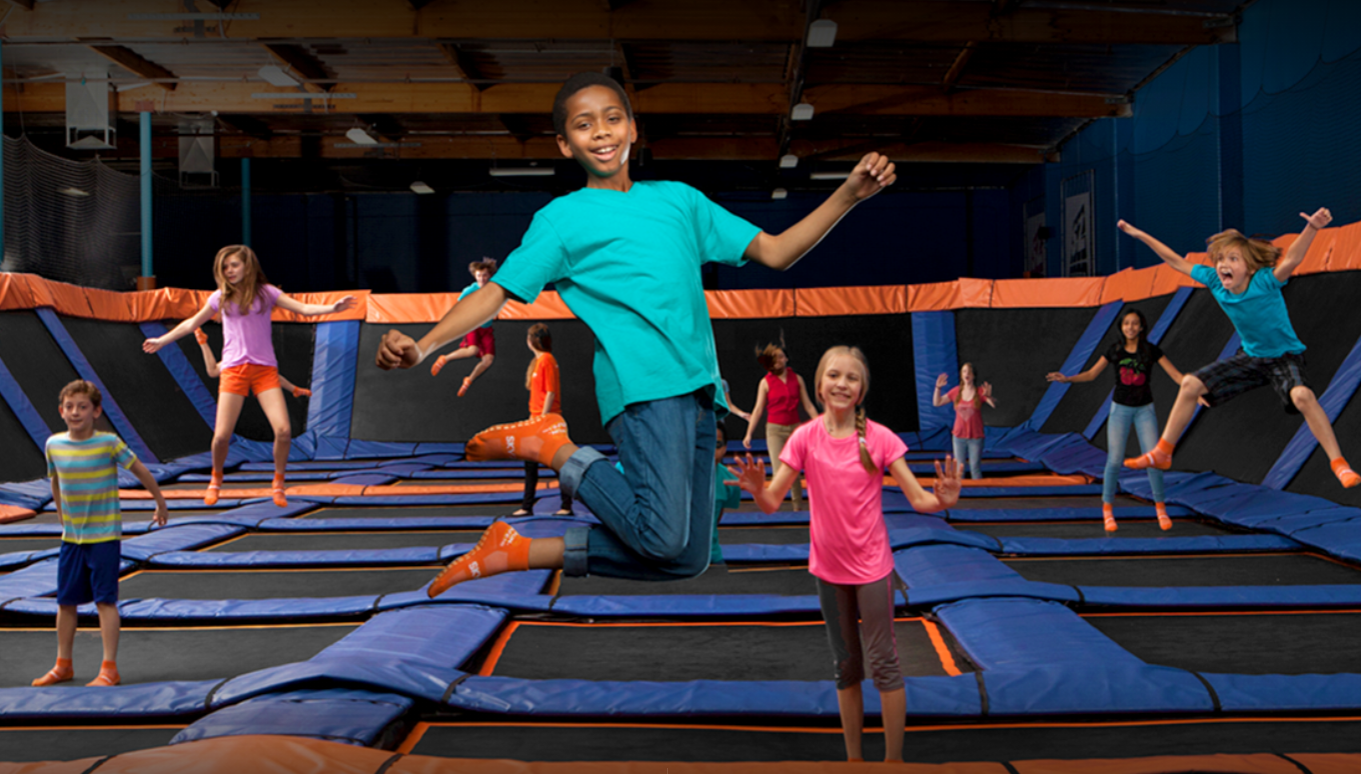 03,Party Playgrounds
Address: 505 GA-49, Byron, GA 31008
Phone number:478-956-5715
http://www.partyplaygrounds.com/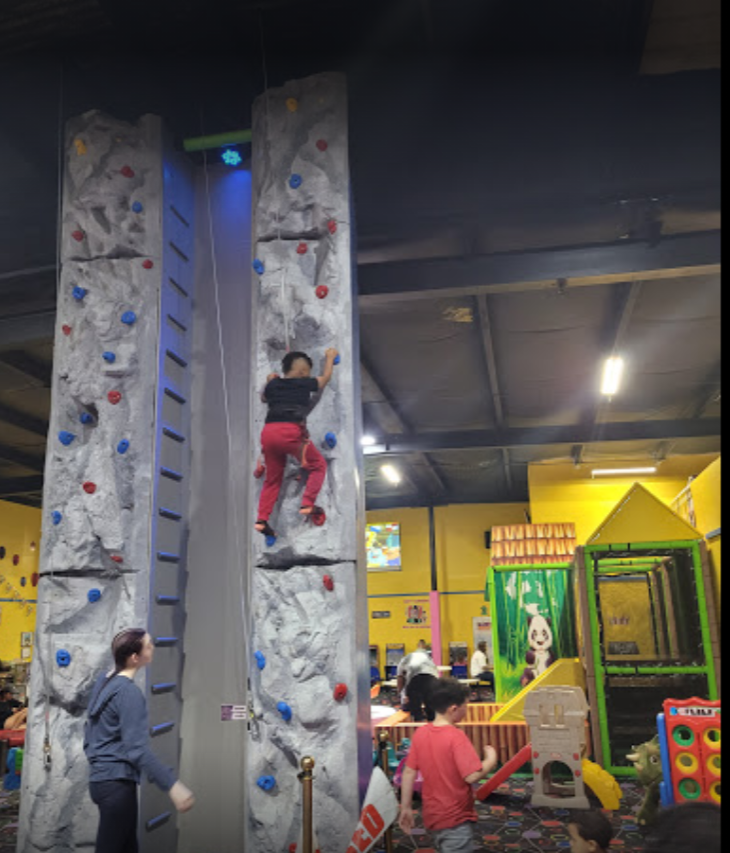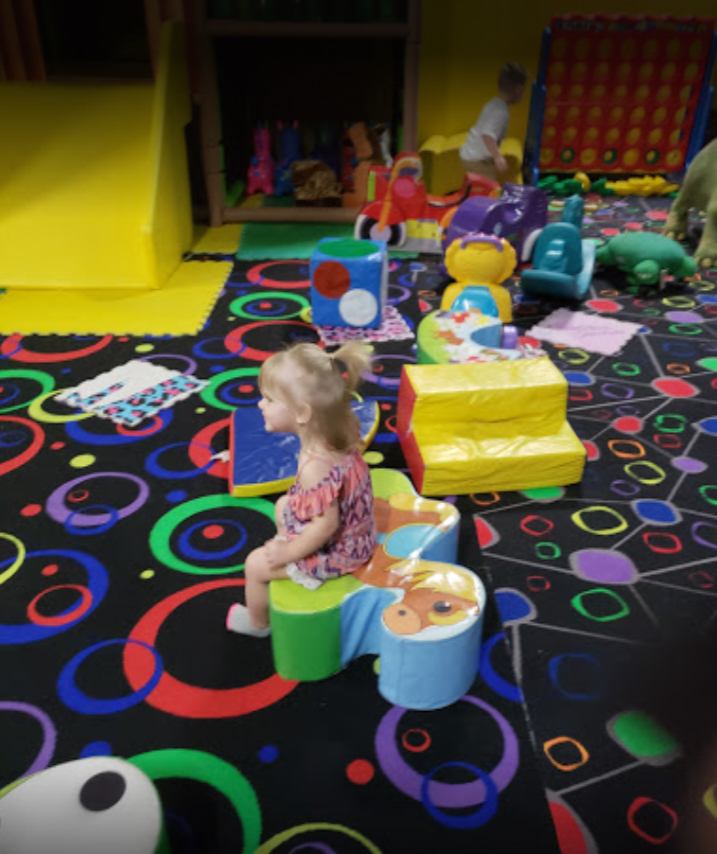 04,Monkey Joe's - Warner Robins
At Monkey Joe's, young ones find their happy space — unlimited play on inflatable-filled jumps, obstacle courses, arcade action and a snack shack. It's where kids play with friends, both old and new. For parents, they love the dis-connected play, as well as the perfect backdrop for private parties and unplanned outings. In addition to regular daily cleaning, Monkey Joe's uses Enviro-Master's VIRUS VAPORIZER SERVICE™ to disinfect weekly. Today Monkey Joe's enjoys 28 pure-kid-fun in motion destinations around the country.
Address:4993 370-410 520, 579 Russell Pkwy, Warner Robins, GA
Phone number:(478) 333-6336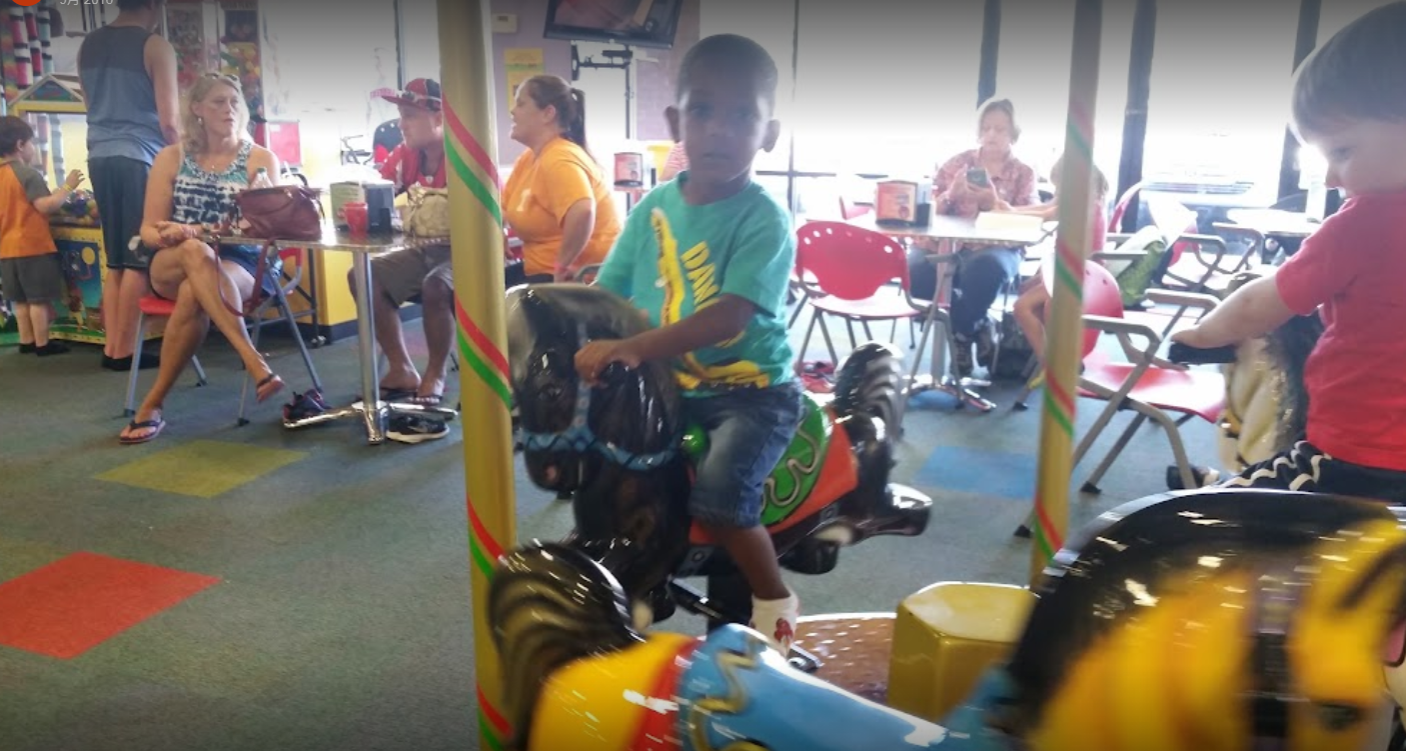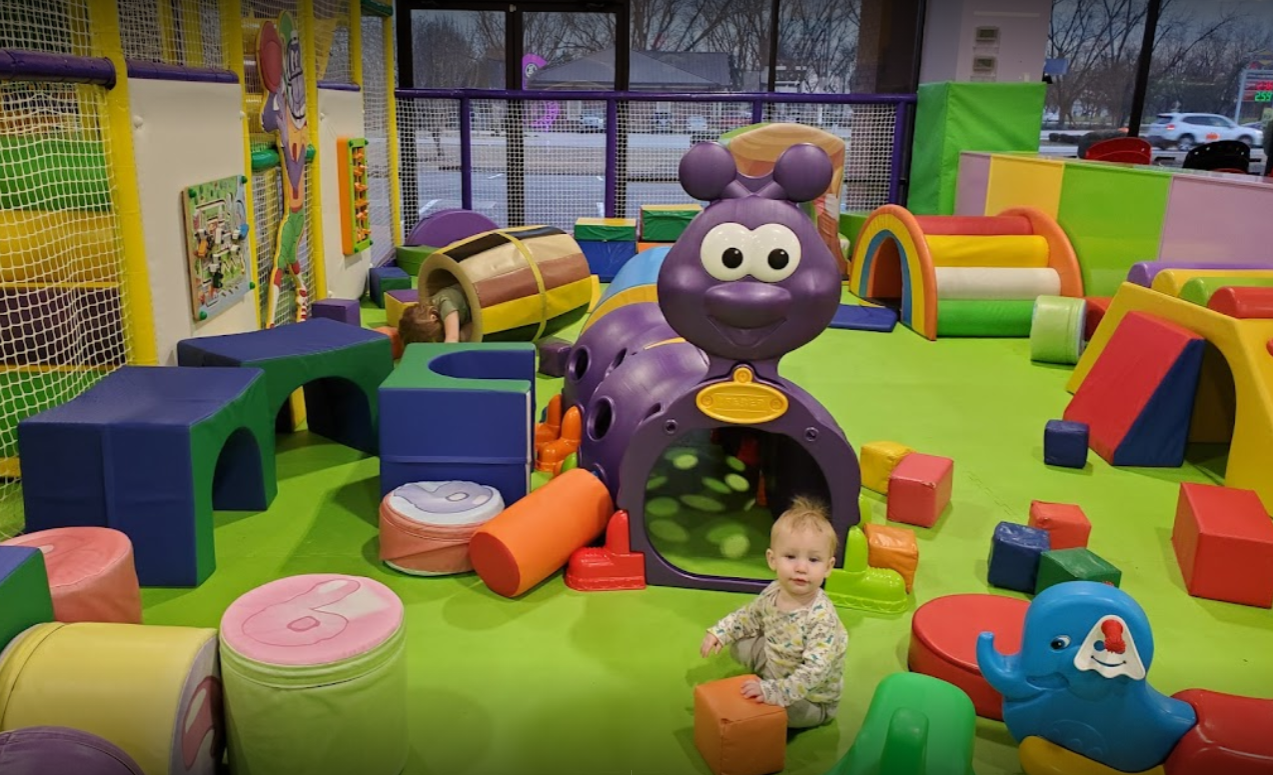 05,Gray-8-Skate
Gray8Skate is located on Gray Highway in Gray, GA, conveniently located just outside Macon, GA.
We offer inline skating and roller skating fun for everyone. We provide loads of fun for all ages. We have private party rooms available for birthday and team parties, have both roller skates & inline skates available for rent, a 14 game arcade and a snack bar.
Church groups & Daycares are welcome at discounted rates.
We have good quality rental skates in a couple of different styles to suit your needs. If you prefer the racier feel of zipping around the rink on inline skates, we have got just what you need. Or, if you prefer to take a step back in time and roll old school style, our roller skates that are sure to bring back the memories of the olden days. At Gray-8-Skate, we also have inline skate and quad skate parts and accessories.
"Having fun is our specialty"
Address: 4151 Gray Hwy, Gray, GA 31032
Phone number: +1 478-986-2111
https://gray8skate.com/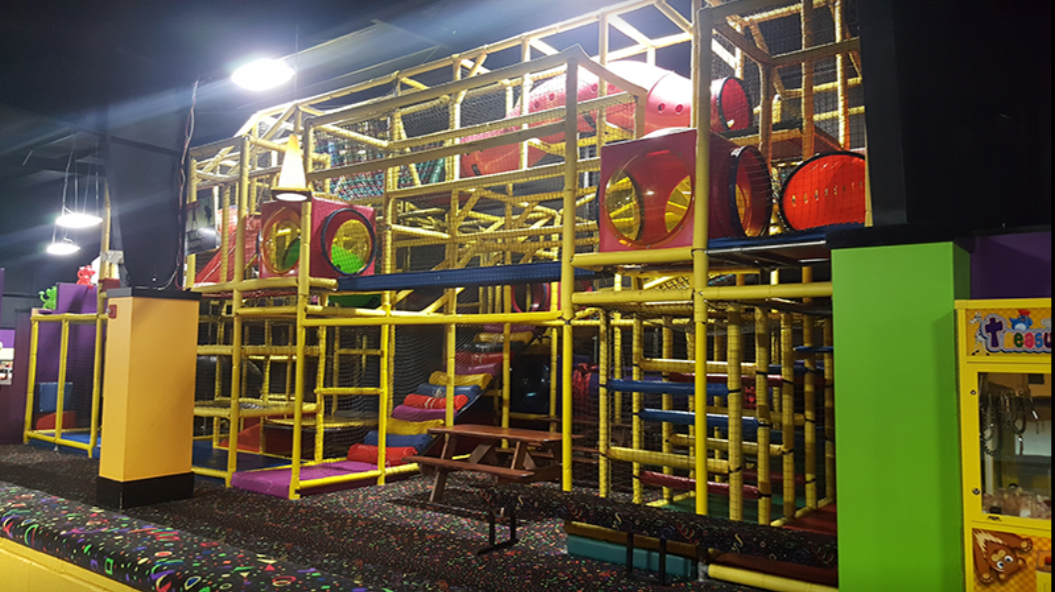 06,Get Air Trampoline Park
It is standard practice at GET AIR to conduct rigorous cleaning and disinfecting of our equipment and facilities. In response to COVID-19, we have further increased our focus on this and stepped up our efforts. We have updated and increased our cleaning procedures so that staff is sanitizing frequently touched surfaces and equipment multiple times per day while resupplying soaps, hand sanitizers and paper products for guests to use.
This is an evolving situation that we are monitoring closely to ensure all proper precautions are being taken so everyone feels safe coming to GET AIR. Our jumpers' health and wellness are of the utmost importance to us.
Address:3609 Ogeechee Rd, Savannah, GA 31405
Phone number:+1 801-917-1935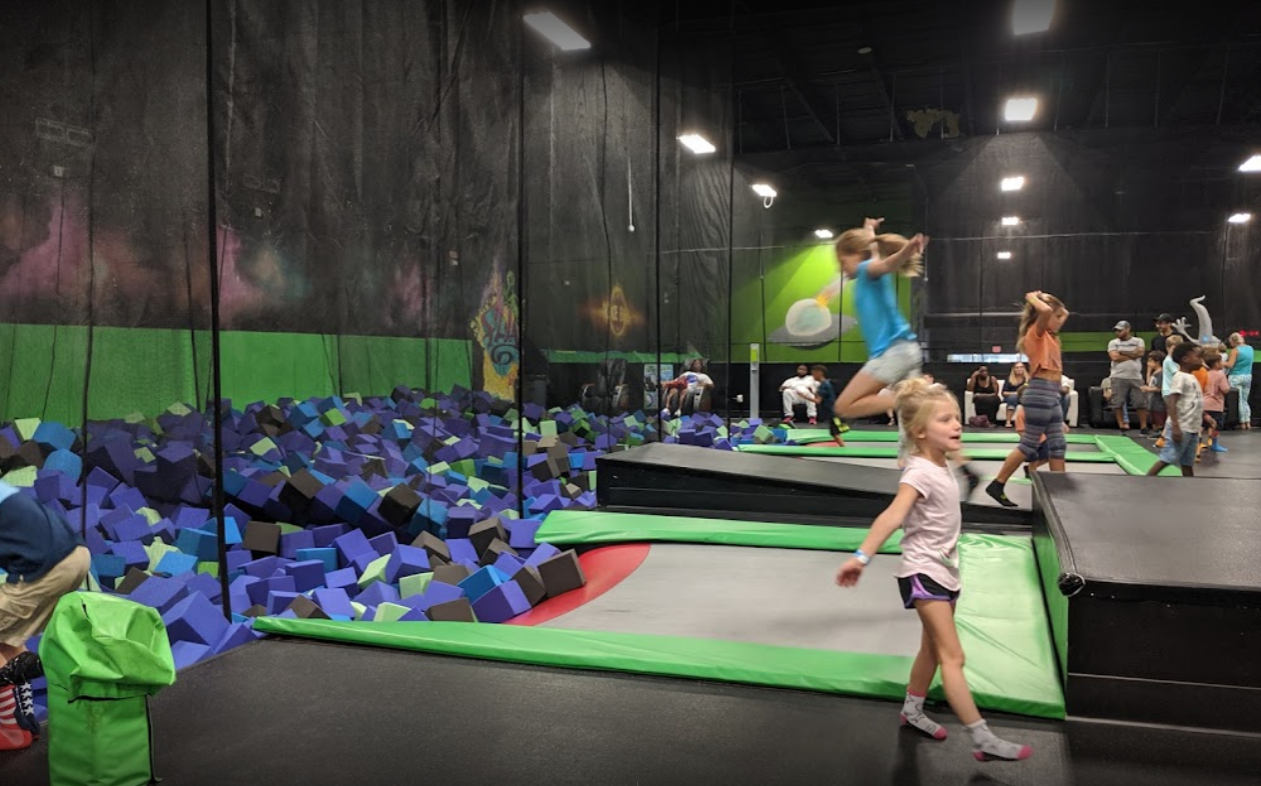 07,Treehouse Adventures & Putt Putt
Address:14045 Abercorn St, Savannah, GA 31419
Phone number:(912) 436-6555
https://www.treehouseadventures.net/
Open Monday through Saturday 10AM-7PM;Sunday 12PM-6PM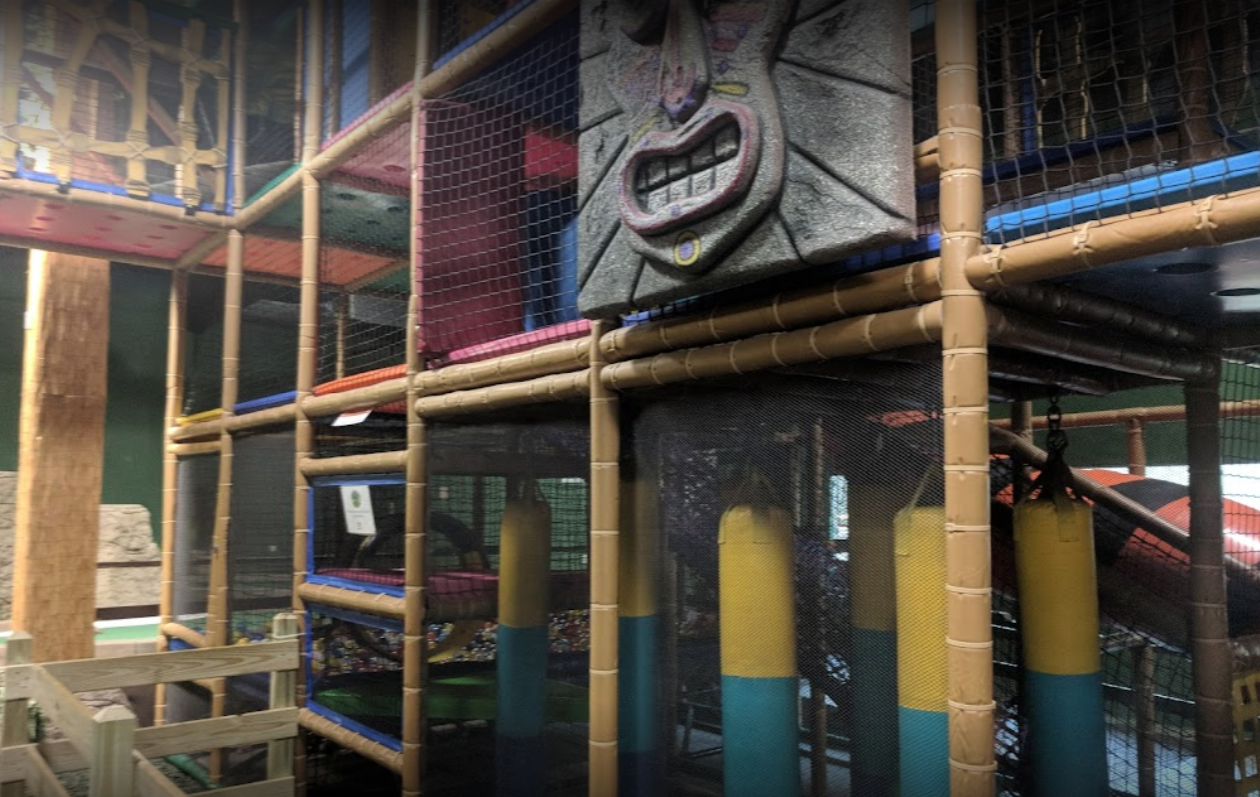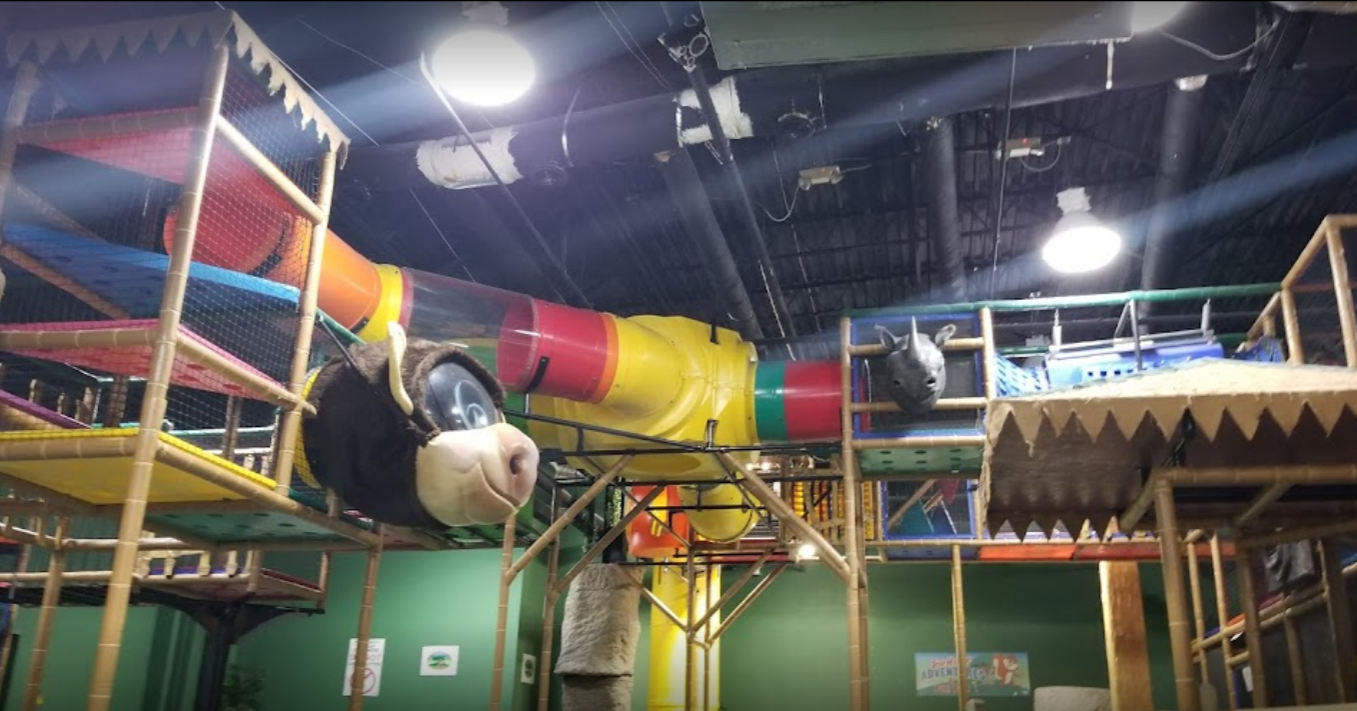 08,Exhilarate - The Adventure Zone
One experiences the endlessly variable series of movements with bouldering. Free your mind and feel the calm, while you balance between exhausting muscular workout, skilled movements and problem solving. You could be a newbie with an endeavor to scale heights or a mountain goat in need of a practice session, we have got you covered. So keep calm and boulder on!
Address:105 Tibet Ave, Savannah, GA 31406
Phone number:912-299-3900
http://www.exhilaratesav.com/
Sunday - Thursday 10:00 a.m. to 9:00 p.m.
Friday - Saturday 10:00 a.m. to 10:00 p.m.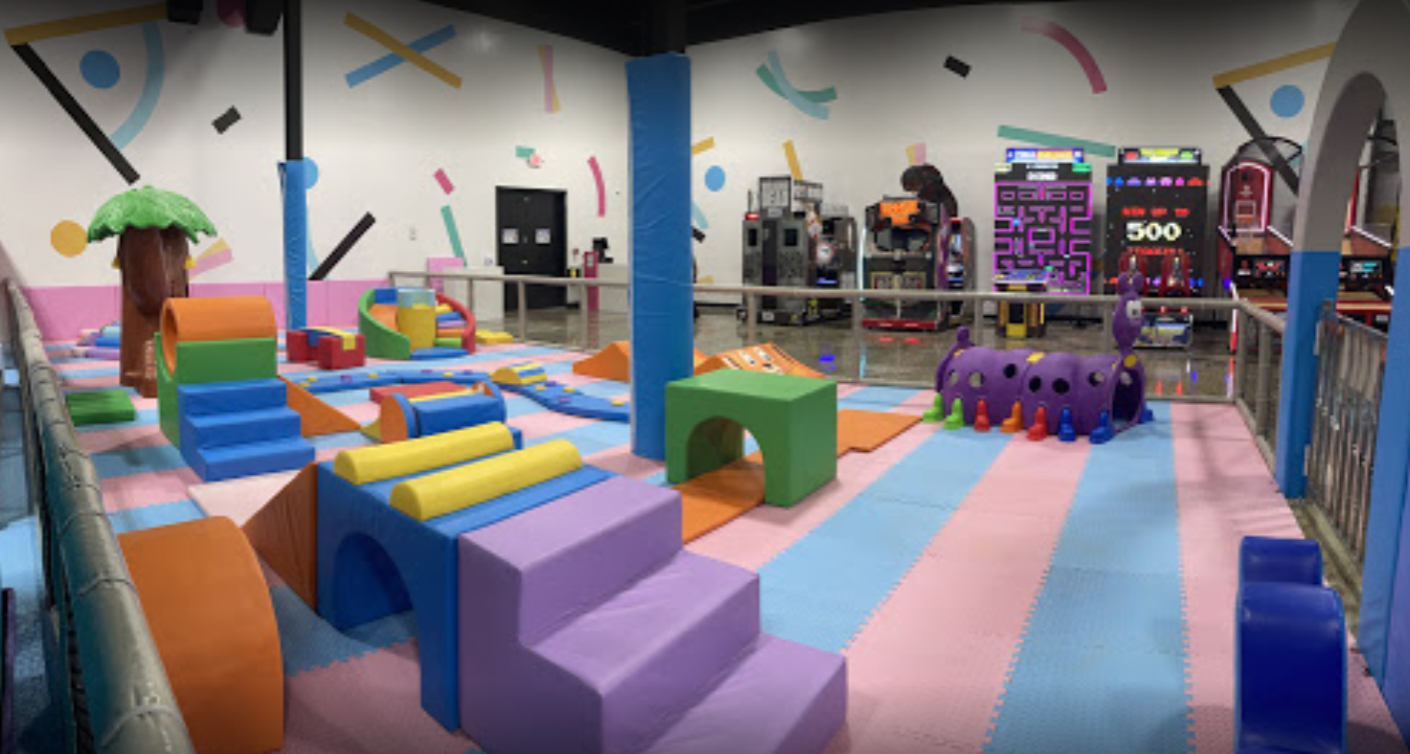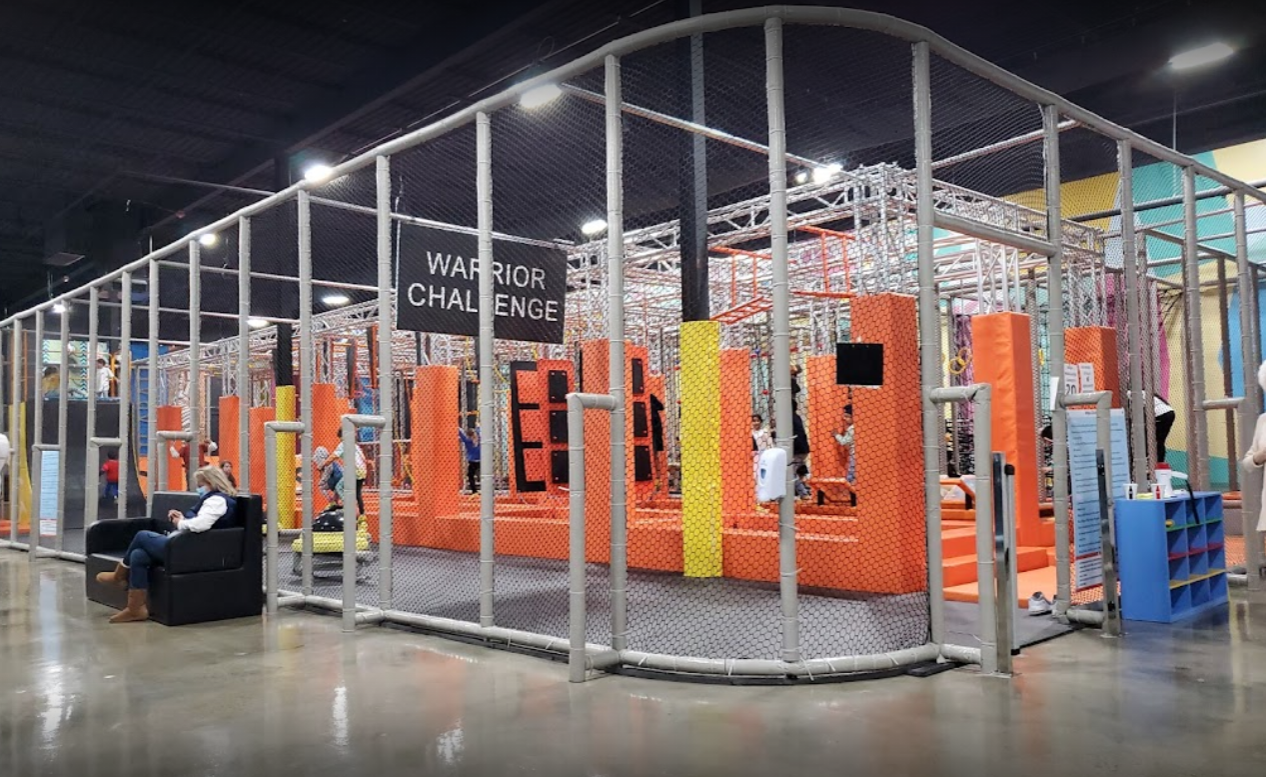 09,Chuck E. Cheese
Address: 6700 Abercorn St, Savannah, GA 31405
Phone number: +1 912-355-0410
https://locations.chuckecheese.com/
Thursday:11:00 AM - 9:00 PM
Friday:11:00 AM - 10:00 PM
Saturday:10:00 AM - 10:00 PM
Sunday:11:00 AM - 9:00 PM
Monday:11:00 AM - 9:00 PM
Tuesday:11:00 AM - 9:00 PM
Wednesday:11:00 AM - 9:00 PM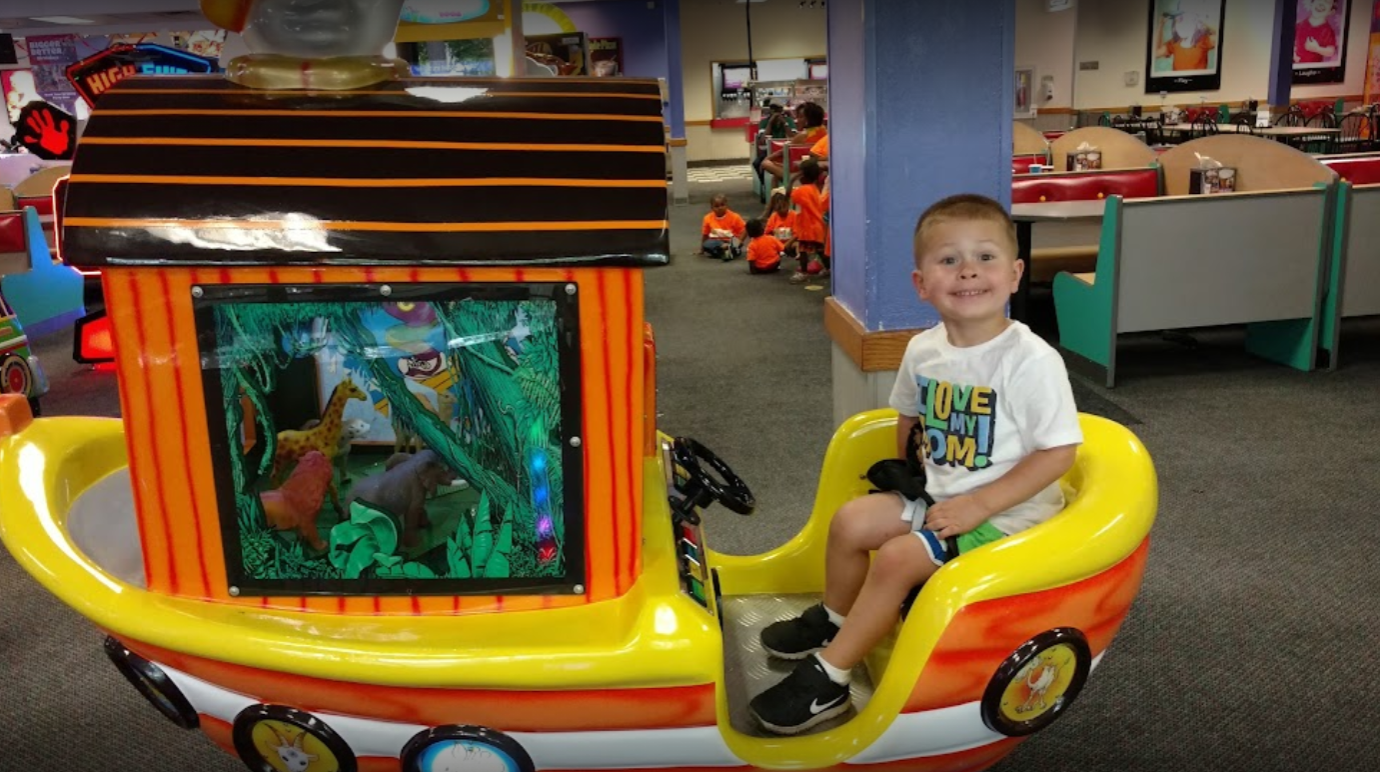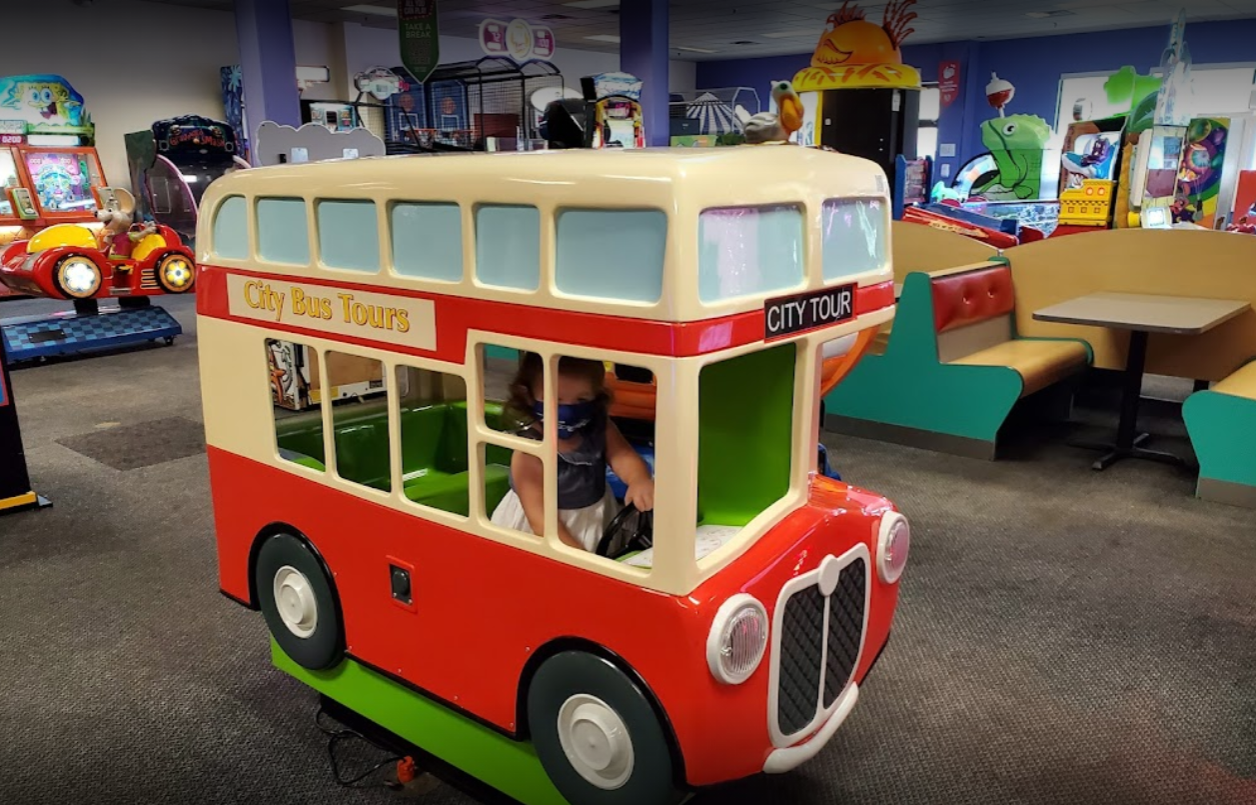 Comments

Rakesh Patel Says:
Indoor Soft play setup for 3 to 10 year age group..plz reply with design and setup cost.

Angel Playground Equipment CO.,LTD Says:
Hope this message find you well, we are pleasure to make proposal for your kids play area, please check our reply to your email. Thanks!

Siri Says:
Hi would like to know the logistics to setup a playarea and party hall for kids

Angel Playground Equipment CO.,LTD Says:
Already sent, Please check. Looking forward to your reply.

Alicia Says:
May I have a catalogue with pricing? Thank you

Angel Playground Equipment CO.,LTD Says:
Got your message, Thanks! Please check your email for process of start indoor playground, Looking forward your reply with layout information.

Rakesh Says:
We are keen to open one of indoorplay park in our town in new zealand. Pls send us information to get ideas

Angel Playground Equipment CO.,LTD Says:
Nice day! All price online are real, If anyone you like just let me know, we are pleasure to share you details, Process please check your email.

Shukria Says:
Hi I would like to open indoor playground in Toronto Canada . Do u guys access to Canada . I really like it the Rush fun park . I would like to talk about how much it cost and what is the progress

Angel Playground Equipment CO.,LTD Says:
Nice day! Please check your email for catalog, please follow the process and provide floor plan, We will make a good design for you.
Leave a Reply
Your Phone & Email address will not be published. Required fields are mareded*