Mini playground equipment
Product Description
Send Inquiry
Saving today by contact us for your home use play equipment!
Name

garden-play-equipment-A1504

specification

600x580x470

Modules

Roof, Slid, Stair, Platform, Plastic Panel, Climbing, Footplate, Fastener,stainless steel screw...

Capacity

10-30 Children

Plastic

LLDPE (thickness 6mm)

Pillar

Diameter 114mm galvanized pipe (thickness 2.2mm)

Handrail
Guardrail

With Dia-60mm, Dia-32mm, Dia-25 mm, thickness 2.2 mm .

HS code

95069900

Coating

Rubber cover on stair and platform

Package

Standard export packing


User Ages

3-12 Years old

Advantage

1.Anti-UV
2.Anti-static
3.Security
4.Environmental-Friendly
5.Color not fade

Certificate

ISO9001, TUV-EN1176,CE...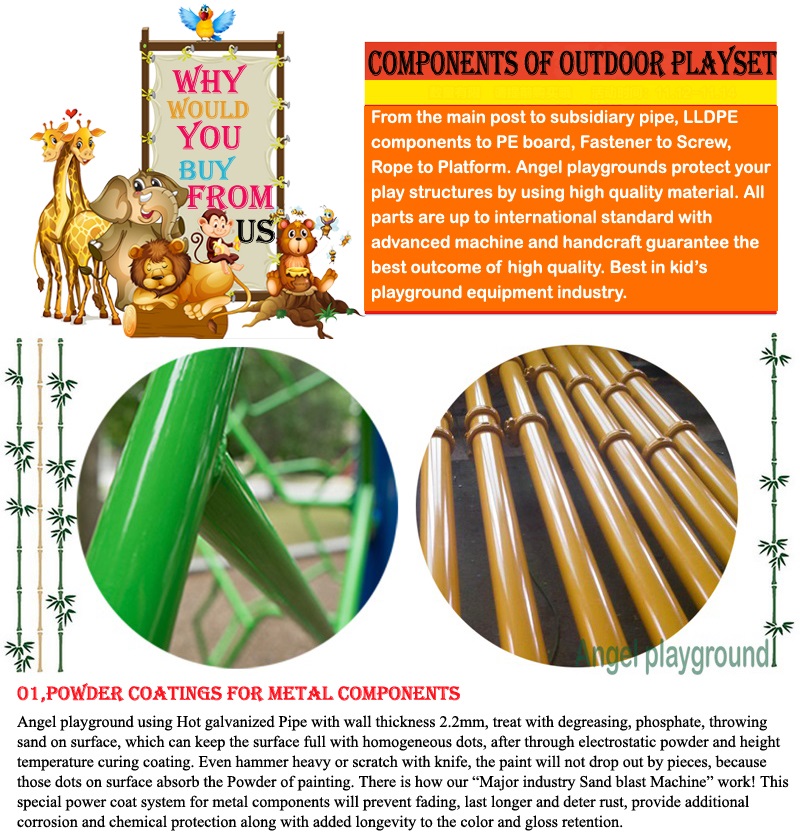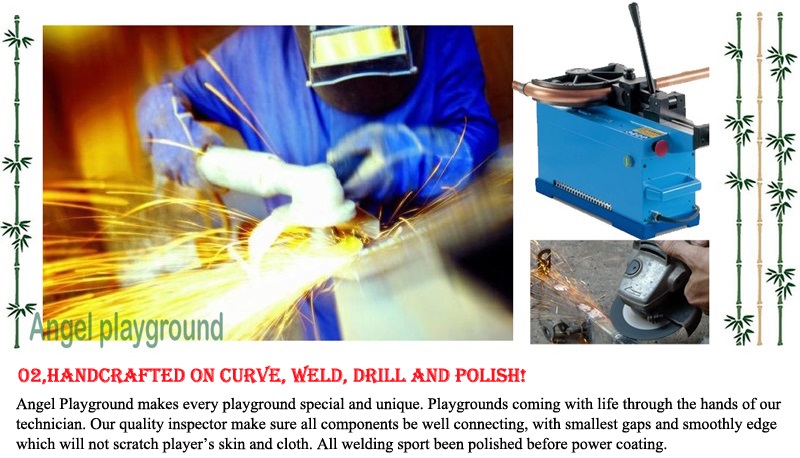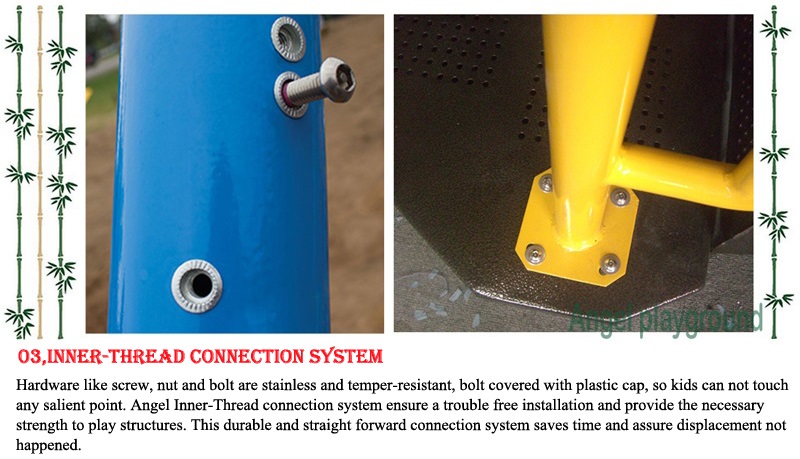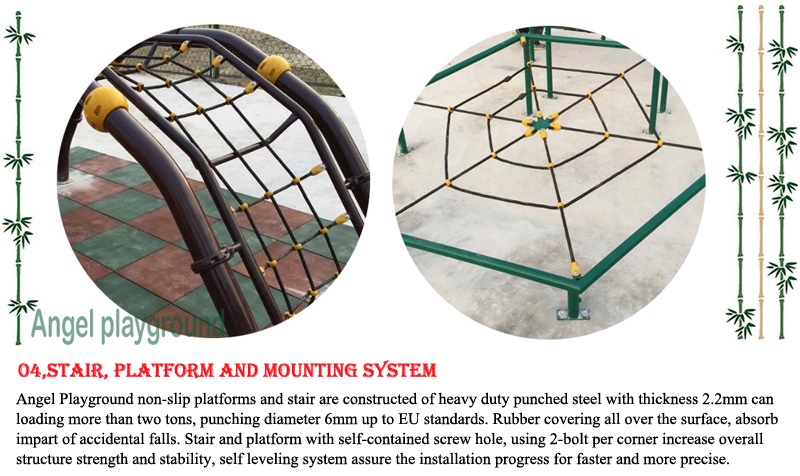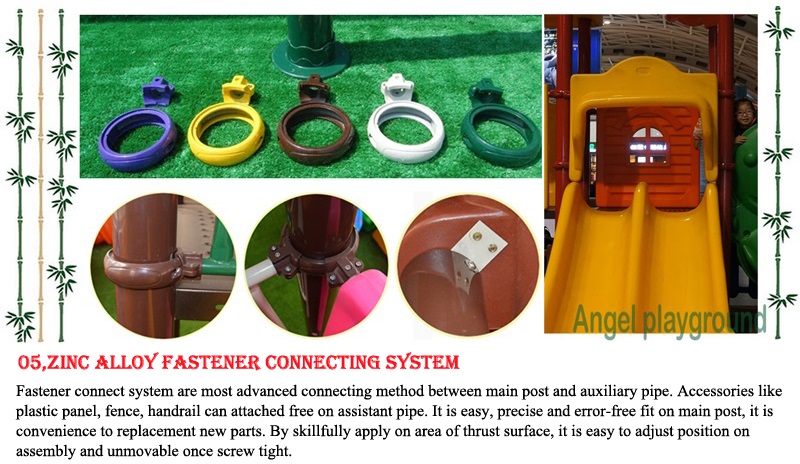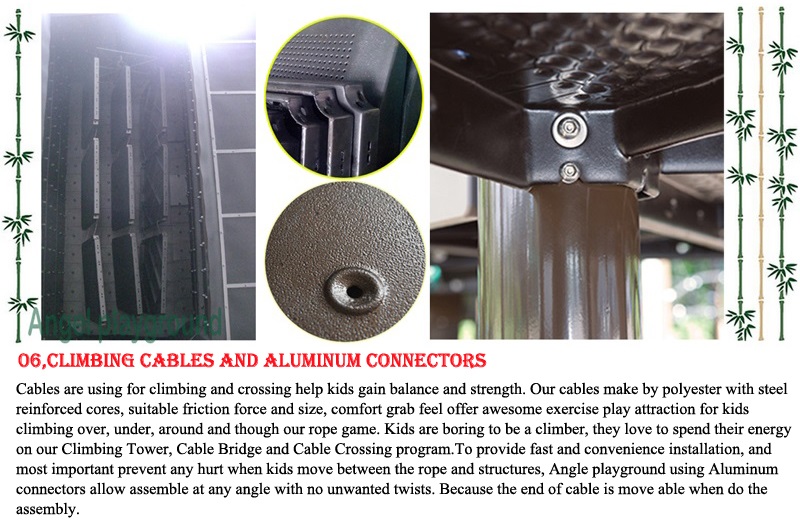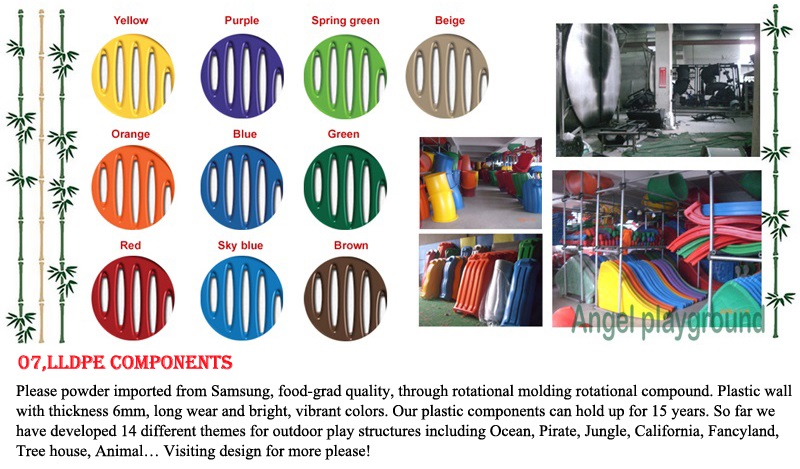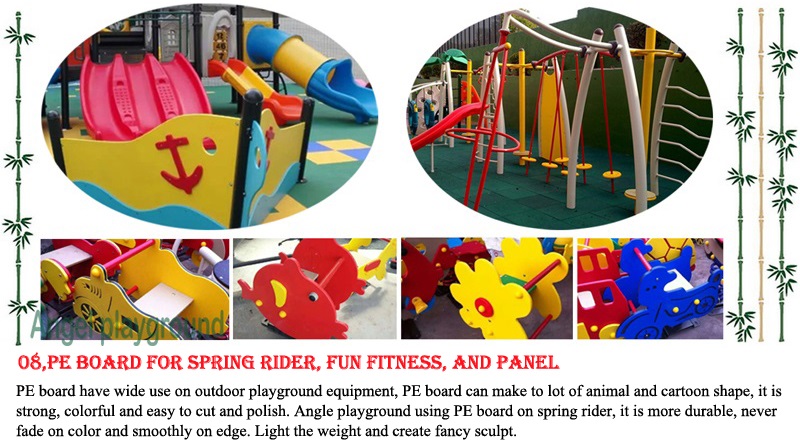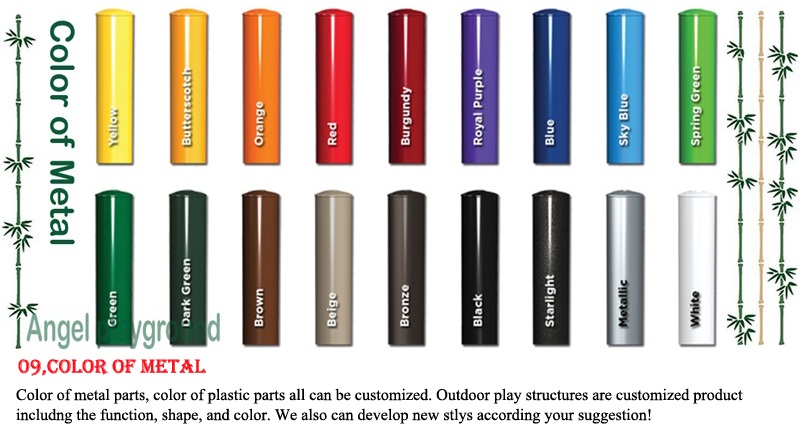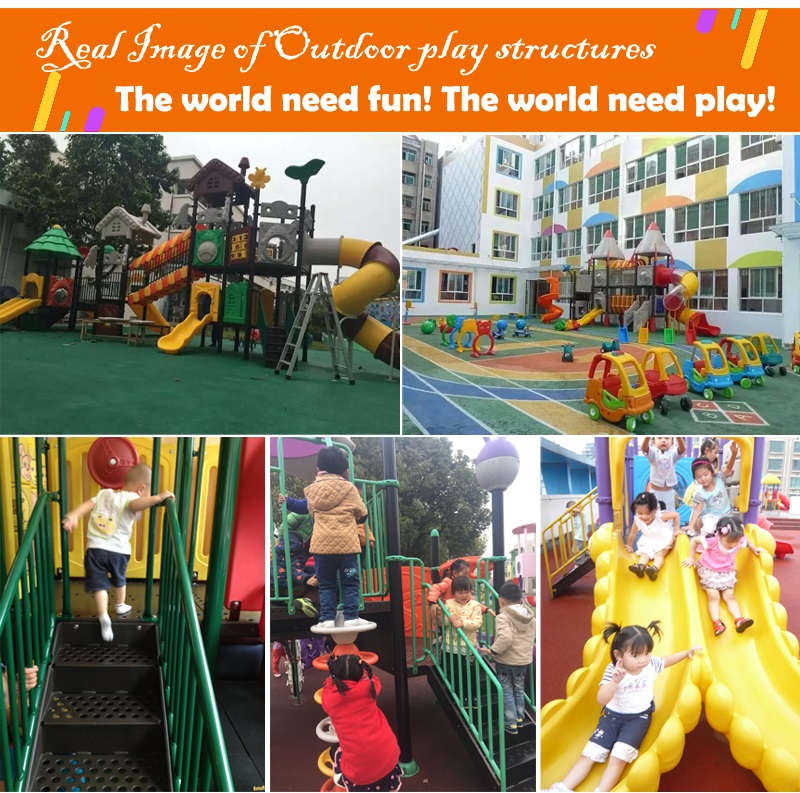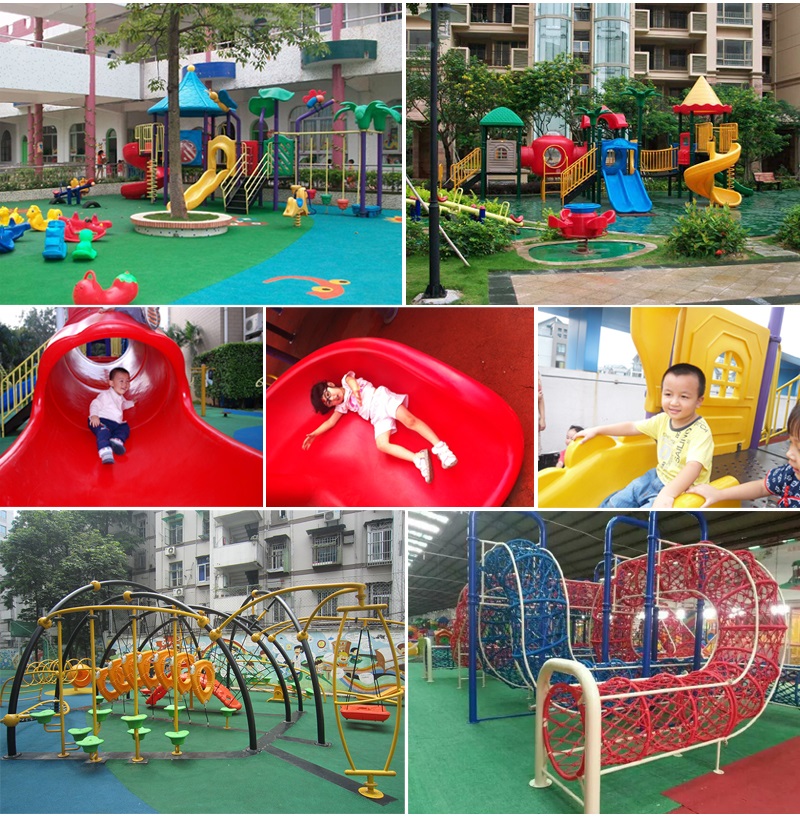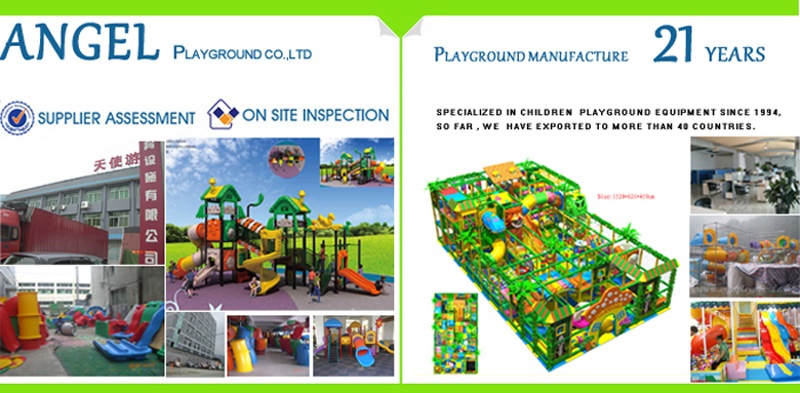 Are Children Friendlier in Outdoor Playground than School?
As a naughty kid when I was young, I can always remember myself getting into trouble in school. Because my offensive character would always force to involve in a fight with other kids. To be honest, I have few friends in class for I just don't know how to get on well with them. However, strange thing is, I got on well with my neighbors and all my friends in the outdoor playground not far away from my home. This exactly shows the different influence of a phenomenon that will have on the character of children. Children are tend to be friendlier in outdoor play structure than they are in schools for the following several reasons.
The first factor that lead to the distinction is the surrounding. Kids in schools are constrained in a certain area. They are asked to study and play in the same place until the classes are over and parents show up to pick them up. Children who can't get accustomed to the surrounding are inclined to be more anxious than they are used to be. They feel lonely, fettered, and sad, therefore, are more like to get themselves in trouble in fighting with others than when they are in the outdoor playground.
The second thing matter is school rules. Willful kids who can't follow these rules will not only be punished by teacher, but will also face with the sneer from their classmates. In this different world, children would catch up with the feeling that they are offended, which as a result lead to their hostility to other classmates. Although there are rules in outdoor play structure, but the difference lies that no one would laugh at them or punish them unless they cause a serious trouble.
The last thing I want to mention is comparison. Only those who do well in both study and behavior will get the praise from the teacher. This awkward other kids because they though they are good enough to get some rewards, but the truth are that nothing goes to them. Meanwhile, parents may ask you to learn from the kids who does well but not to your liking. This will also add their hostility toward the whole class.
According to the above analysis, I can simply draw the conclusion that kids are friendlier in outdoor playground than they are in schools. At the time you pay attention to the function of school in children's growth, it also vital not to neglect the role that outdoor playground plays in their mental development.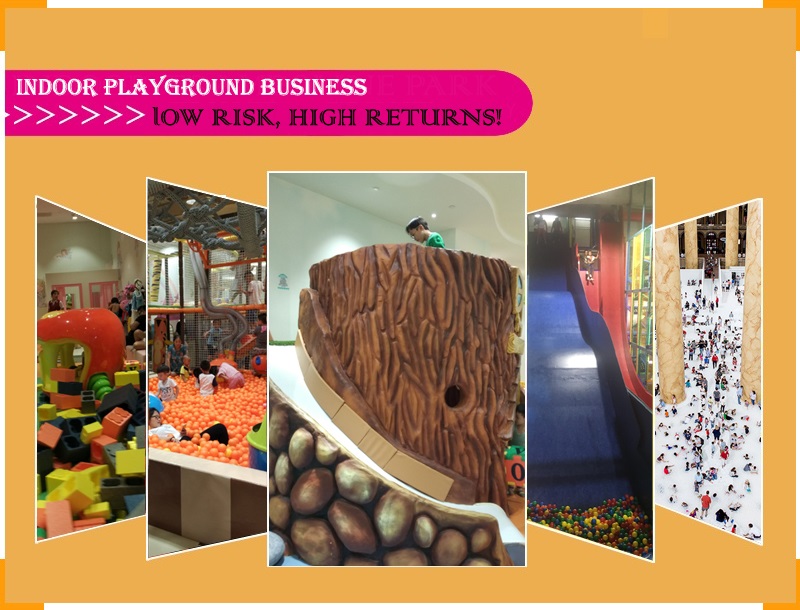 Reviews


Betty Says:
Hi im planning to create a play are for kids and in interested to make tranpoline park, so i need to know prices of your iteams thanks

Angel Playground Equipment CO.,LTD Says:
Hi Betty: Thanks for your inquiry, we will reply you with details information very soon, please share us the layout once you got our email.


carlos camacho Says:
Looking for a small set up for my baby, don't have to much space available and I will like to see if you have any design that I can look. Thanks

Angel Playground Equipment CO.,LTD Says:
Thanks for your inquiry, Will reply to you very soon! Please share the floor plan to us, so we have better ideal to make the proposal.


Lashe Says:
Good morning I'm interested in the indoor play equipment and outdoor. Can I have prices for each?

Angel Playground Equipment CO.,LTD Says:
Nice day! We will send you price list for outdoor playground, for indoor playground is 100% customized, Design online for referene only, we need the floor plan from your side to make proposal.


Angela Scudder Says:
I am looking for a small play center that has a slide that is under 10 ft tall and approximately 16ft x 16ft. Let me know! I have a small space, but would like a climber in there.

Angel Playground Equipment CO.,LTD Says:
Thanks for leave message to us, By email already sent you a proposal for size 16x16x10ft. please check.


Jessie sambo Says:
I s it possible to buy from Malawi? I truly need this ,its my dream.

Angel Playground Equipment CO.,LTD Says:
Hi: No problem for the shipping, we shipping world-wide.
Add a Review
Your Phone & Email address will not be published. Required fields are mareded*
ANY QUESTION?