Top 10 Indoor Playgrounds in Orlando, Florida, USA
Views: 7108 Update date: Nov 29,2021
01
TODDLER PLAY AREA
6818 Grand National Dr SUITE F, Orlando, FL 32819
02
Millie Moo's
4085 L B McLeod Rd, Orlando, FL 32811
03
Kidiverse
7149 N Frontage Rd, Orlando, FL 32812
04
Monkey Joe's Orlando
9101 International Dr, Orlando, FL 32819
05
Kidz Play & Party Club
8080 S Orange Blossom Trl, Orlando, FL 32809
06
Outer Limitz Arena
6725 S Kirkman Rd, Orlando, FL 32819
07
Crayola Experience Orlando
8001 S Orange Blossom Trl, Orlando, FL 32809
08
District Kids
1415 Oviedo Mall Boulevard, Oviedo, FL 32765
09
DEFY Orlando
8010 W Colonial Dr, Orlando, FL 32818
10
Jump Start - Trampoline Park at Dezerland Park Orlando
01
TODDLER PLAY AREA
Newly developed, introducing newer concepts we are a small 10,000sqft, Family Oriented, Indoor Family Fun Center.
Enter an exciting world of fun and imagination @ Funtania, a destination that promises fun for everyone! From the young to the young at heart, there's something for everyone!
If you and your little ones want to escape the Florida sunshine for the day, why not have a rewarding adventure at Funtania, an indoor family entertainment center located in the heart of Orlando, Florida.
Funtania is an ideal play center for all ages, it forms an integral part in society by providing a platform to all for social interactions and active play in a safe, secure and conveniently accessed location.
Address:6818 Grand National Dr SUITE F, Orlando, FL 32819
Phone: (407) 378-6882
https://www.funtaniaorlando.com/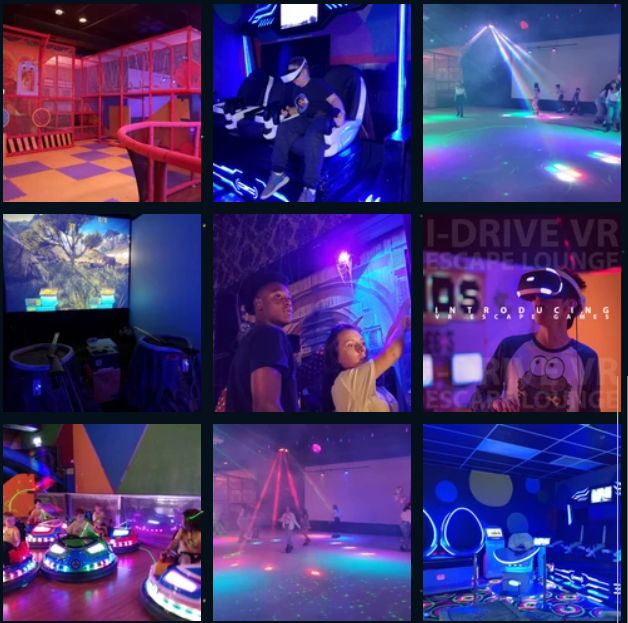 02
Millie Moo's
Millie Moo's was designed by our family for YOUR family.Meet our family - Danny & Kelly (Mum & Dad), Rhys our eldest son, Lewis our middle son, and Tyler our youngest son. Of course we can't forget Amelia "Millie".... aka "Millie Moo." One of the many reasons we decided to open Millie Moo's is because of the relationship between our two youngest children Ty & Millie. Tyler has special needs and having his little sister around has helped with his development in ways we couldn't have imagined. Another is that as a Mum with 1 small child and a child with disabilities it has been impossible to find somewhere fun to take them BOTH. Any place I could find just wasn't suitable for both of them, making it very hard work for me as a parent. It became too stressful to leave the house, I missed spending time with other adults, and meeting new people. Not having any family here to help, I missed having the ability to just sit and relax for 5 minutes, let alone have time to do something I enjoy!So as the saying goes, "If I can't find a way, I'll make one" I knew if I wanted this, other parents would too! So this is how Millie Moo's was born.
Address:4085 L B McLeod Rd, Orlando, FL 32811
Phone:(407) 373-4553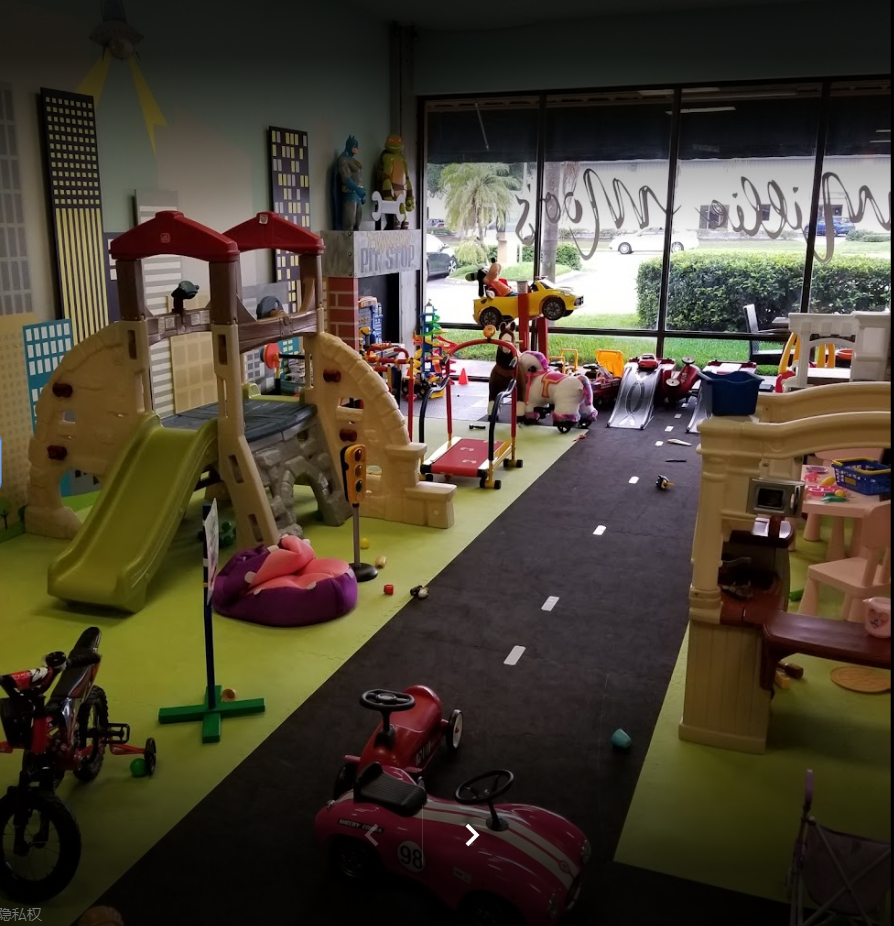 03
Kidiverse
KidiVerse was born as a mission of two mothers who have struggled to find a suitable play area for their children. The idea is to provide children with an environment away from video games and screen time. They wanted a place where their kids could have fun in a safe environment that is both physically engaging and educational. Based on this idea, KidiVerse was born to give all the kids in Orlando area and beyond a chance to come and have fun and giving moms a chance to relax while.
watching the kids play and learn.
Address:7149 N Frontage Rd, Orlando, FL 32812
Phone:(321) 441-4898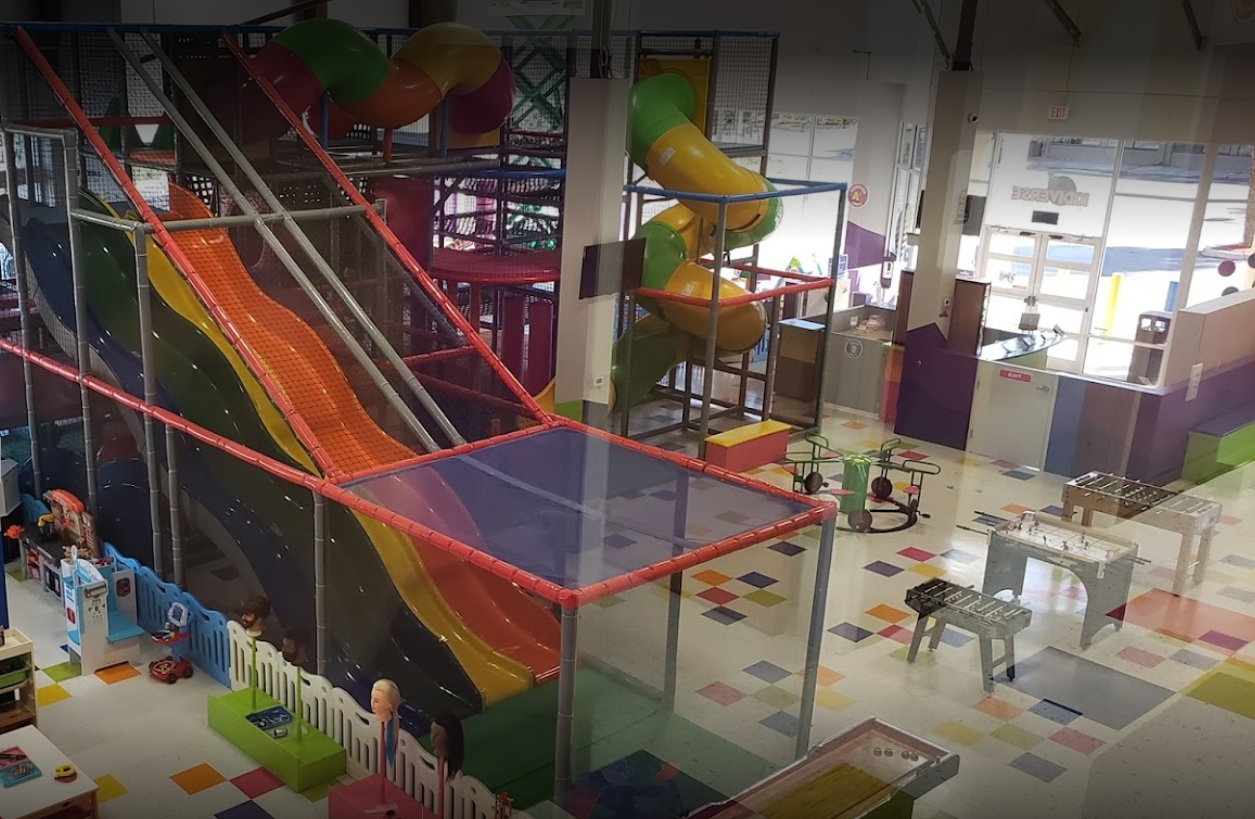 04
Monkey Joe's Orlando
At Monkey Joe's, young ones find their happy space — unlimited play on inflatable-filled jumps, obstacle courses, arcade action and a snack shack. It's where kids play with friends, both old and new. For parents, they love the dis-connected play, as well as the perfect backdrop for private parties and unplanned outings. In addition to regular daily cleaning, Monkey Joe's uses Enviro-Master's VIRUS VAPORIZER SERVICE™ to disinfect weekly. Today Monkey Joe's enjoys 28 pure-kid-fun in motion destinations around the country.
Address:9101 International Dr, Orlando, FL 32819
Phone:(407) 352-8484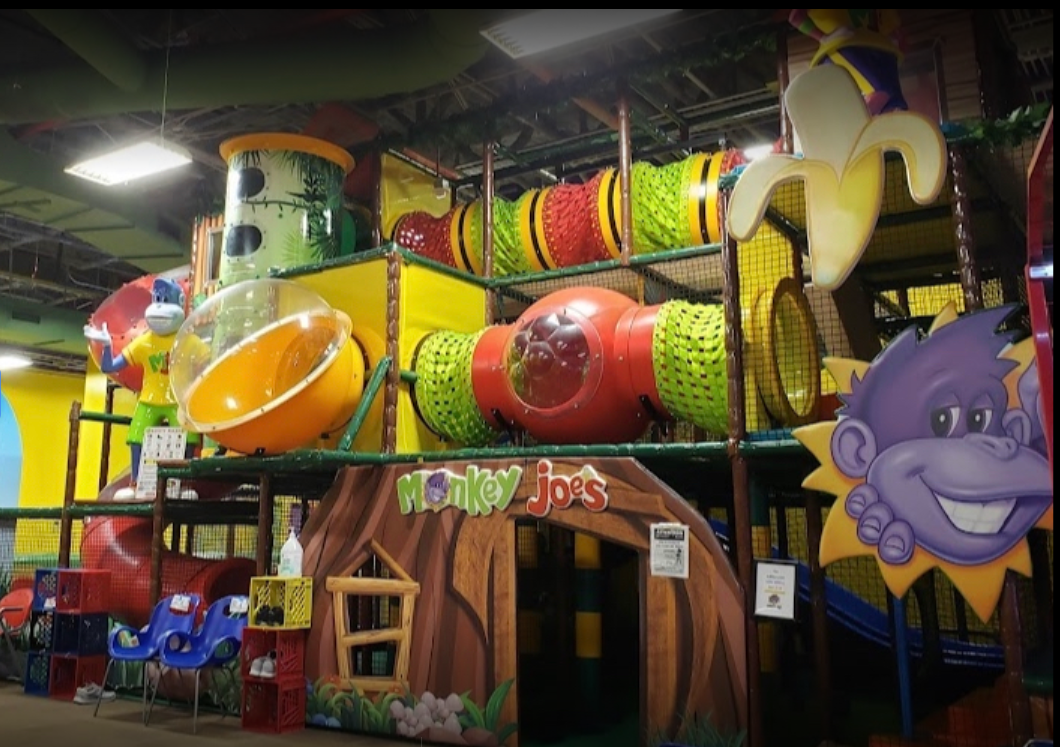 05
Kidz Play & Party Club
Kidz Play and Party Club believes that a child's whole self-development should be filled with fun and playful learning experiences in a place that is clean and age appropriate for them—just like home!
Our club offers an environment where your children can play, think, and create, while you choose to just sit back and relax or join the fun with them. We provide enrichment activities, including creative classes, music, Zumbini experience, and much more.
Address: 8080 S Orange Blossom Trl, Orlando, FL 32809
Phone:(407) 826-1020
http://www.kidzcluborlando.com/

06
Outer Limitz Arena
When you are considering where to host your next work outing, birthday party, or just want to get some exercise while having fun, come to the trampoline arena, Outer Limitz! And you don't just have to bounce around the arena either. Our refs can host your group to many fun games incorporating the trampolines. We have a basketball court to help you reenact those game shattering dunks and invent your own. You can also divide up into teams and prepare for battle in a game of dodgeball. Our foam pit also allows your imagination to take flight! We welcome groups of all ages. Everyone who participates must fill out and sign a waiver, and if you are an adult, you MUST bring your photo ID.
Address:6725 S Kirkman Rd, Orlando, FL 32819
Phone:407-704-6723
https://www.outerlimitzorlando.com/

07
Crayola Experience Orlando
Crayola Experience is where the magic of Crayola comes to life! With 70,000 square feet of attractions, Crayola Experience is Florida's most colorful family destination for interactive, creative play! Families typically spend 3-4 hours exploring our 27 hands-on attractions. Go on a wonderful, whimsical adventure with our unique experiences, such as:
Star in your very own coloring page
Name and wrap your very own Crayola crayon
Embark on a 4-D coloring adventure
Learn how crayons are made in a live manufacturing show
And so much more!
Group discounts and annual passes are available. Crayola Experience and The Crayola Store are open year-round. Other locations include Easton, PA, Minneapolis, MN, Plano, TX, and Chandler, AZ.
Address:8001 S Orange Blossom Trl, Orlando, FL 32809
Phone:(407) 757-1700
https://www.crayolaexperience.com/orlando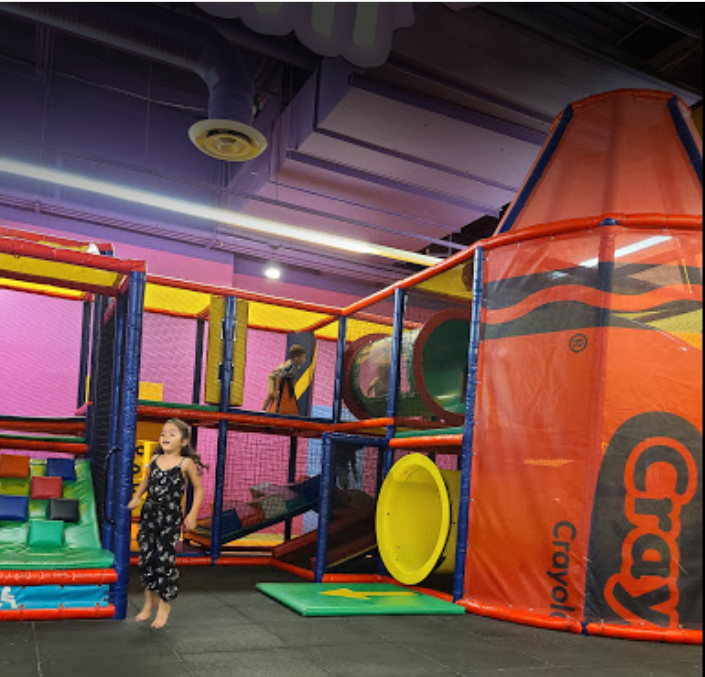 08
District Kids
District Kids in Oviedo, Florida has hands-on learning exhibits filled with fun and adventure that is sure to spark your child's imagination.
We are shaking up playtime with BEAM, an interactive virtual playground featuring active and engaging games for children of all ages!
The Grocery Store features Florida's finest produce, where kids can shop for pretend fruits and vegetables, weigh them on the scale, and head over to the cash register to check out.
Bend and crawl to wiggle yourself out of this fun obstacle. A fun slide into a ball pit awaits!
Nobody throws a party like Arcadia Kids Fun Museum!
Vet and Pet helps children explore how to care for household and exotic pets. Light tables are available to examine animal X-rays, make a diagnosis through the microscope, or perform surgery on a stuffed animal.
Address:1415 Oviedo Mall Boulevard, Oviedo, FL 32765
Phone:(407) 542-3536
https://districtoviedo.com/kids/

09
DEFY Orlando
DEFY is an attitude and a rallying cry promoting individualism and freedom from the norm. It's a collection of extreme air sport parks across America that are rewriting the rules of sport — giving our communities a place where they're free to express and push themselves.
Society has tons of expectations and rules, but DEFY gives everyone a safe place to defy those constraints. We're for fiercely independent, fearless individuals who pass on organized sports in favor of nonconforming ones that challenge them in non-traditional ways.
Address:8010 W Colonial Dr, Orlando, FL 32818
Phone:(407) 307-3700
https://defy.com/locations/defy-orlando/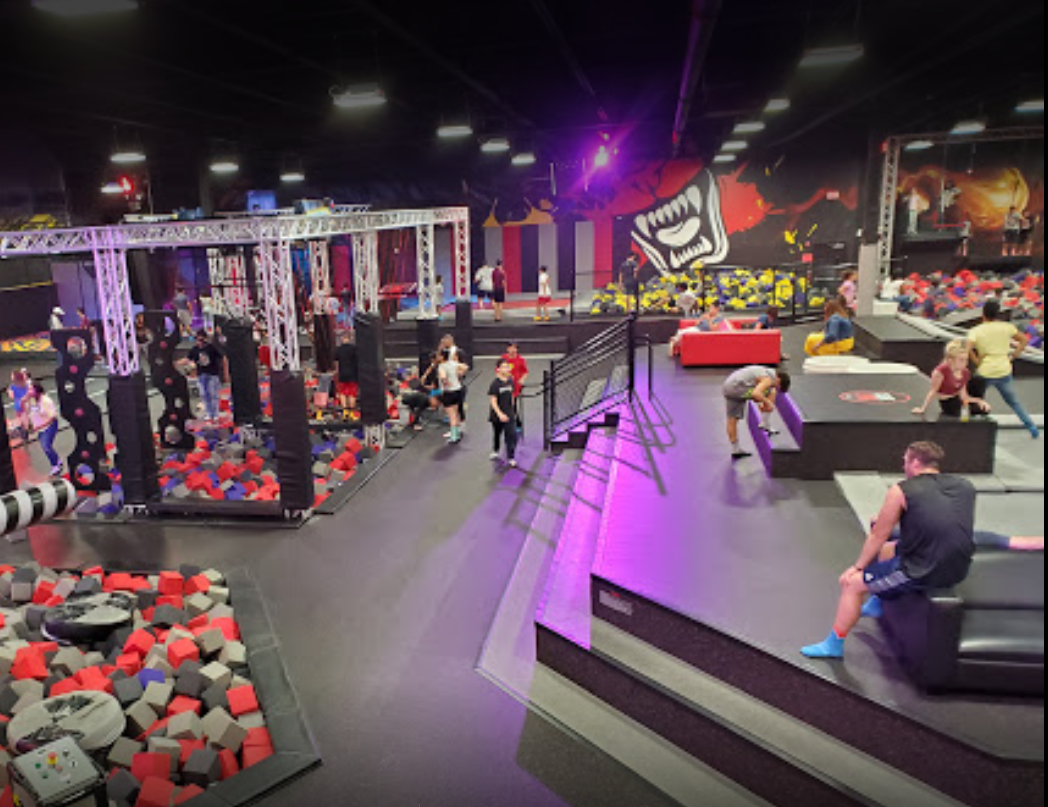 10
Jump Start - Trampoline Park at Dezerland Park Orlando
Dezerland Park is the place to create unforgettable parties!
Book your event for a minimum of 8 kids and if you pay for 10 or more, the Birthday Kid is FREE.
If you prefer to work with our Sales Team, please complete a quick inquiry below or give us a call.
Address:Dezerland Park, 5250 International Dr, Orlando, FL 32819
Phone:(321) 754-1700
https://dezerlandpark.com/orlando/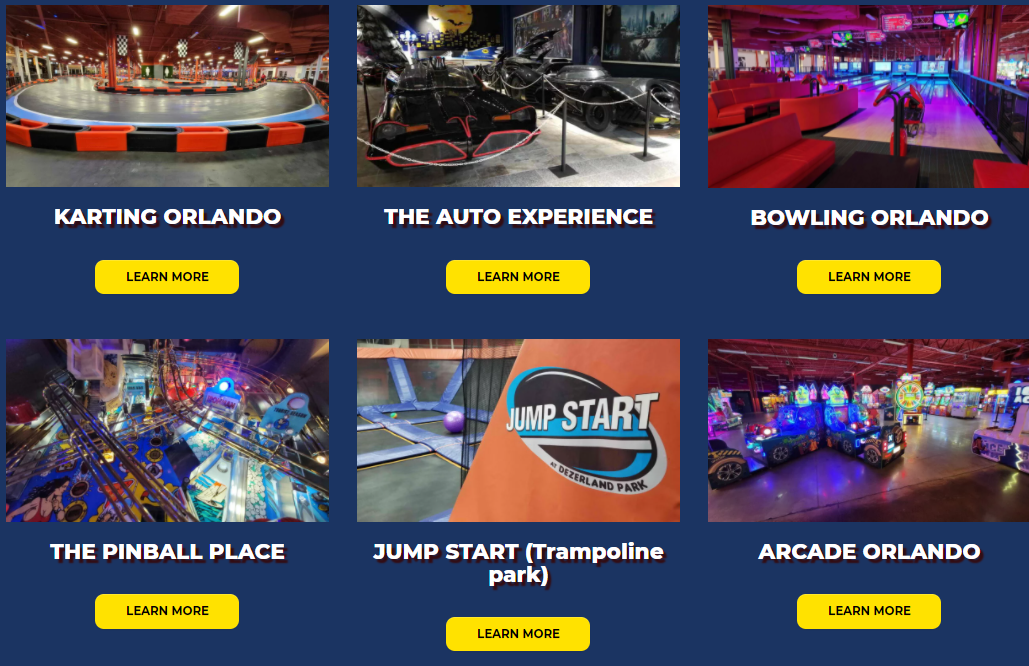 Comments

Rakesh Patel Says:
Indoor Soft play setup for 3 to 10 year age group..plz reply with design and setup cost.

Angel Playground Equipment CO.,LTD Says:
Hope this message find you well, we are pleasure to make proposal for your kids play area, please check our reply to your email. Thanks!

Siri Says:
Hi would like to know the logistics to setup a playarea and party hall for kids

Angel Playground Equipment CO.,LTD Says:
Already sent, Please check. Looking forward to your reply.

Alicia Says:
May I have a catalogue with pricing? Thank you

Angel Playground Equipment CO.,LTD Says:
Got your message, Thanks! Please check your email for process of start indoor playground, Looking forward your reply with layout information.

Rakesh Says:
We are keen to open one of indoorplay park in our town in new zealand. Pls send us information to get ideas

Angel Playground Equipment CO.,LTD Says:
Nice day! All price online are real, If anyone you like just let me know, we are pleasure to share you details, Process please check your email.

Shukria Says:
Hi I would like to open indoor playground in Toronto Canada . Do u guys access to Canada . I really like it the Rush fun park . I would like to talk about how much it cost and what is the progress

Angel Playground Equipment CO.,LTD Says:
Nice day! Please check your email for catalog, please follow the process and provide floor plan, We will make a good design for you.
Leave a Reply
Your Phone & Email address will not be published. Required fields are mareded*