Best indoor playgrounds in Honolulu, Hawaii, USA
Views: 493 Update date: Dec 04,2021
01 KIDS CITY ADVENTURE

1200 Ala Moana Blvd, Honolulu, HI 96814
02 Jungle Fun Island
1450 Ala Moana Blvd #1218, Honolulu, HI 96814
03 Children's Discovery Center
111 Ohe St, Honolulu, HI 96813
04 Indoor Fun Center at Pearlridge Center
98 - 1005 Moanalua Rd, Aiea, HI 96701


Honolulu, Hawaii
0
1
KIDS CITY ADVENTURE
KIDS CITY ADVENTURE
Located in the heart of Honolulu.
30,000 square feet and two stories of indoor playground for age 10 months to 13 years old.
Opened on April 15, 2021
Ward Center
(Previously Bed Bath & Beyond)
1200 Ala Moana Blvd, Honolulu, HI 96814
1 (808) 888-2700
Sunday to Thursday 10:00 AM to 7:00 PM
Friday to Saturday 10:00 AM to 8:00 PM
Address:1200 Ala Moana Blvd, Honolulu, HI 96814
Phone:(808) 888-2700
https://www.kidscityhawaii.com/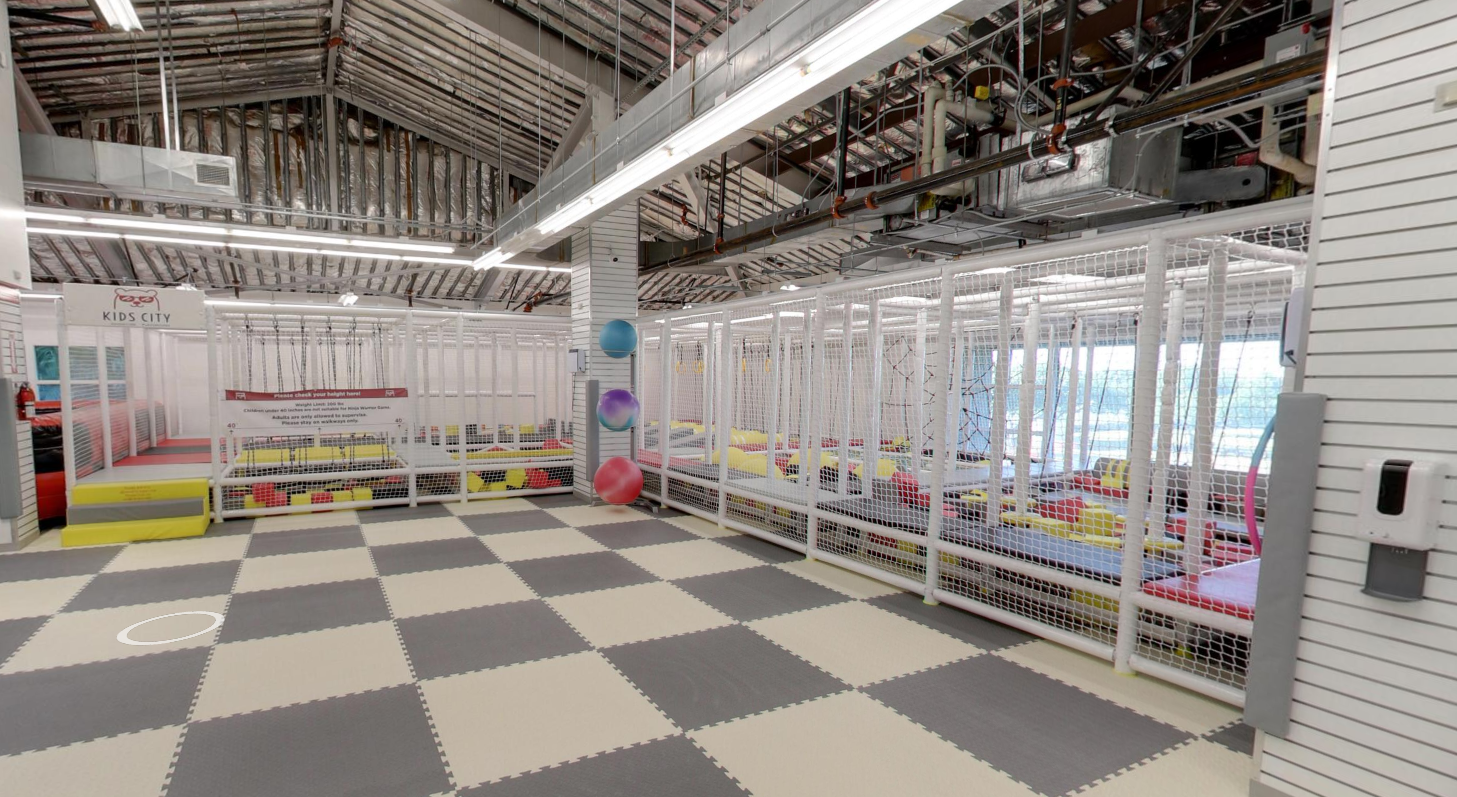 02
Jungle Fun Island
Jungle Fun Island is a fabulously themed world of sounds, colors, textures and lights celebrating the essence of the ocean and island life. Discover wild and wonderful treasures while being entertainment by our ocean creatures with outrageously funny songs and antics. Dance in place to Turtle Joe and the Undertows while you play your favorite video game, singing their latest tune "Fun, Fun, Fun." It brings the island life out in you.
Explore Jungle Fun Island, a unique "experience" of original music from Turtle Joe and the Undertows and a whole new way to have family fun, You will only find us here - a proud product of teamwork, passion and unexcelled creativity.
Address:1450 Ala Moana Blvd #1218, Honolulu, HI 96814
Phone:(808) 949-4905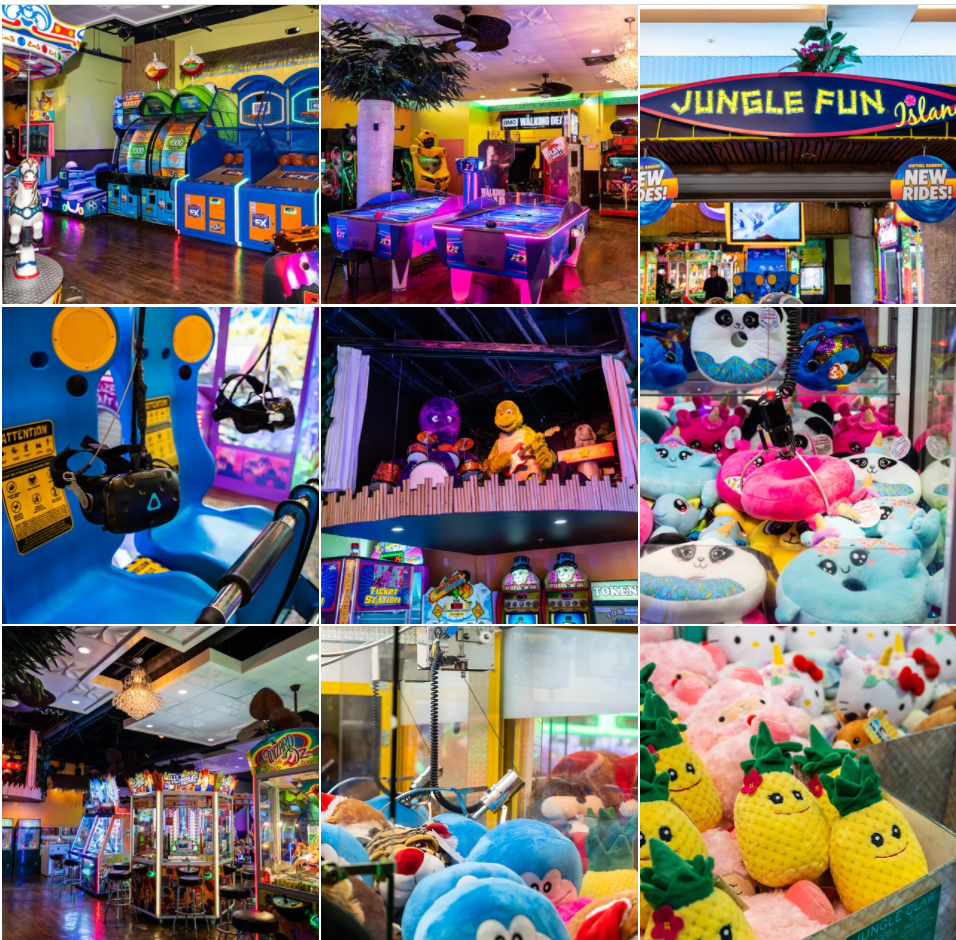 03 Children's Discovery Center
Using state-of-the-art technology, the Center provides a "window to the world" and the opportunity for children to explore and discover things about themselves and the world through play. The Discovery Center has five major galleries, each filled with hands-on, interactive exhibits.
Address:111 Ohe St, Honolulu, HI 96813
Phone:(808) 524-5437
http://discoverycenterhawaii.org/

04
Indoor Fun Center at Pearlridge Center
The perfect place for a one-of-a-kind birthday experience, family gathering or school/group excursion.
808 Bounce Indoor Fun Centers provide children and parents with a safe play area in a comfortable indoor, air-conditioned setting. The play facilities provide a fun outlet to bored children and a resting area to parents while shopping.
Packed with massive and bright colored inflatables, 808 Bounce is a fun place for the entire family! And a fun way to get the kids to exercise and release energy.
Address:98 - 1005 Moanalua Rd, Aiea, HI 96701
Phone:(808) 354-8509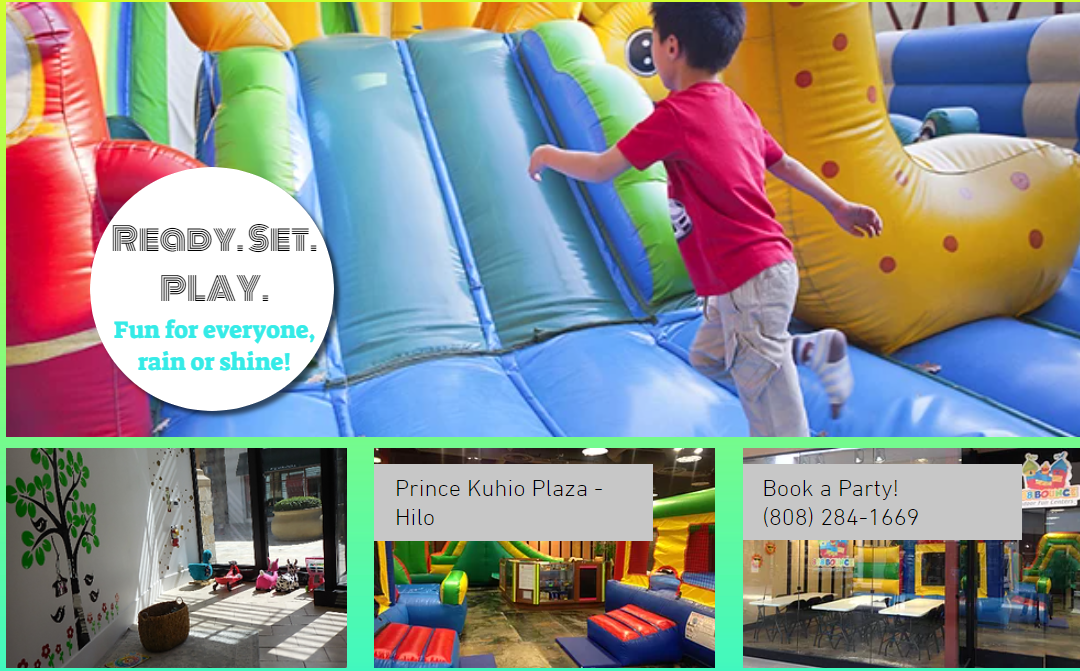 Comments

Rajit Says:
Already have an indoor playground of 5000sqft, looking for a new outlet, what do you suggest for 15000sqft space?

Angel Playground Equipment CO.,LTD Says:
Indoor Playground is 100% customzied, We will make proposal as soon as you provide layout to us, Please check projects files in your email for reference!

Kerry Somerville-Brown Says:
request for a catalog. Can you send it please? Thank you. Kerry

Angel Playground Equipment CO.,LTD Says:
Hi Kerry: Please check files in your email, we have advise the process of order kids playground, please follow.

Mayra Says:
Buenas tardes me interesa adquirir un área de juegos

Angel Playground Equipment CO.,LTD Says:
Gracias por su mensaje, por favor revise nuestra respuesta por correo electrónico, Esperando obtener más información de su lado

william fore Says:
Looking for the musical items

Angel Playground Equipment CO.,LTD Says:
Hi William: Thanks for your message on the outdoor playsets, Cataloge please check your email.

Hans Says:
Does the cost include shipping and container cost? To USA? total cost ?

Angel Playground Equipment CO.,LTD Says:
Hi Hans: Price we offer online is FOB price, shipping does not including, Please advise items you need and quantity, Also port name for check freight. Same message have reply to you by email.
Leave a Reply
Your Phone & Email address will not be published. Required fields are mareded*