10 Best Indoor Playground in New York City, New York, USA
Views: 9016 Update date: Jan 20,2022
01 Jungle Adventure NYC
Address:149-13 14th Ave, Whitestone, NY 11357
02 Kanga's Indoor Playcenter and Cafe, Long Island City
Address:32-15 37th Ave, Queens, NY 11101
03 Rainbow Castle Indoor Playground
Address:131-48 Avery Ave, Queens, NY 11355
04 Safari Playhouse Fun Learning Center
Address:1409 W 7th St, Brooklyn, NY 11204
05 Playlab Kids Indoor Playground
Address:135-17 Northern Blvd, Queens, NY 11354
06 Kids Town Play Space
Address:278A 6th St, Brooklyn, NY 11215
07 Sabrina's Play Studio
Address:5207 Queens Blvd, Woodside, NY 11377
08 Kidville FiDi
Address:40 Gold St, New York, NY 10038
09 Dream City
Address:108-48 Queens Blvd, Queens, NY 11375
10 Fairytale Island
Address:7110 3rd Ave, Brooklyn, NY 11209
01 Jungle Adventure NYC
Jungle Adventure is a five story world of adventure for the young and not so young!
Can you reach the top of the towers? Dare you go down the dark slide? Or will you get lost in our ball pool?
With our interactive floor game system as well to keep you entertained.
With our new under fours area with more of a focus on a sensory experience for the younger members of the world.
Address:149-13 14th Ave, Whitestone, NY 11357
Phone:(917) 622-1279
https://www.jungleadventurenyc.com/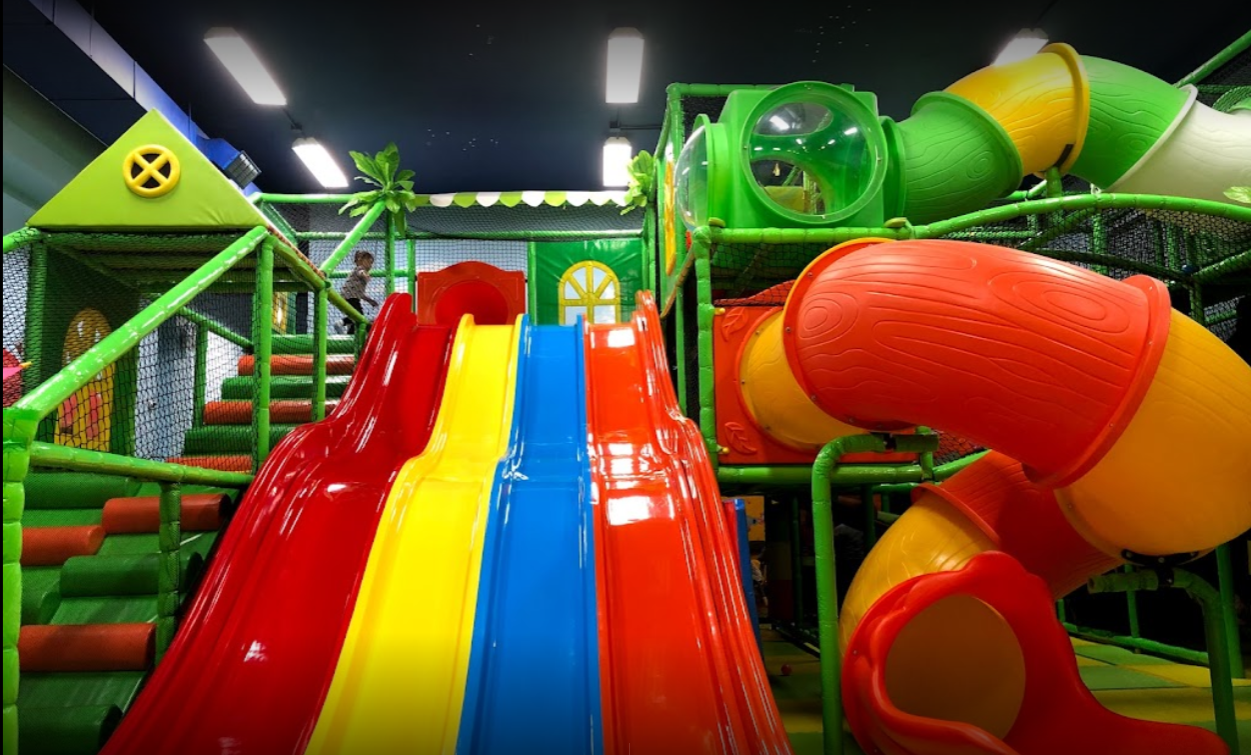 02 Kanga's Indoor Playcenter and Cafe, Long Island City
Kanga's is all about kids! America's newest and most exciting venue for kids parties and play is leaping into a city near you! Best enjoyed for children 1-12 years, kids will be entertained for hours while parents watch on from the café. Once admission is paid (children under 1 enter free), you can relax with a coffee and a bite to eat while children run, climb, jump and slide their way through our incredible play space. Or you may prefer to join in the fun! Parents are encouraged to play and interact with their children throughout our playcenter. Kids will love our birthday parties. We are the ultimate kids party venue, with options to suit a range of budgets and age groups. And the best part is, we clean up afterwards! Kanga's indoor playcenters feature original and exciting play for children in an indoor, safe and clean environment.
Address:32-15 37th Ave, Queens, NY 11101
Phone:(718) 606-2216
http://longislandcity.kangasplaycenter.com/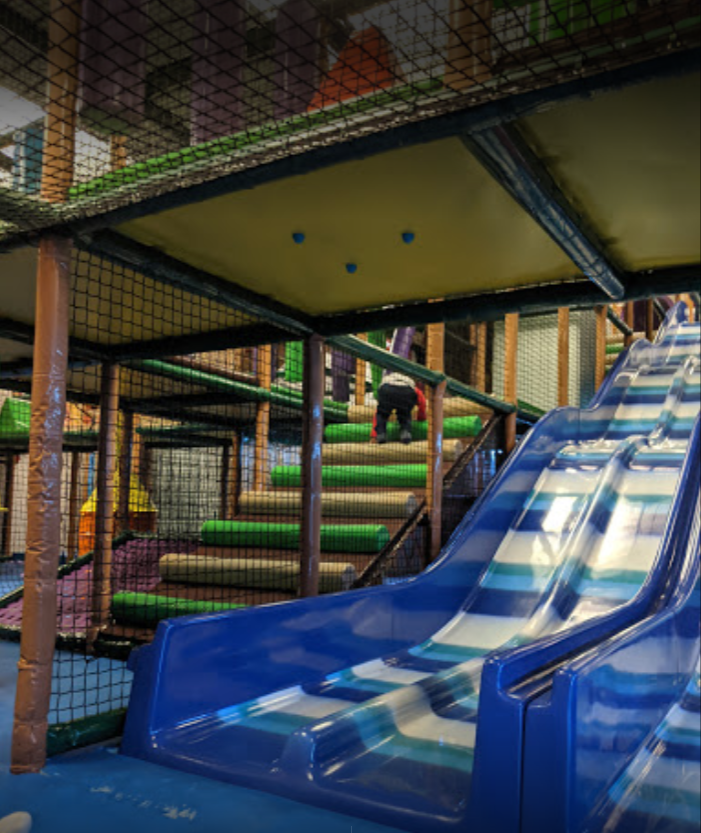 03 Rainbow Castle Indoor Playground
We are located in the heart of Flushing in Queens, Rainbow Castle Indoor Playground is a family-owned and operated indoor playground founded in 2018 with the goal of bringing your little ones with a unique fun play experience. We create happy memories through kid's birthday parties, kids group events, and special activities focused in providing high quality family time and education for your kids.
The largest indoor playground in New York City.
We offer a clean, safe and fun environment for children to use their imagination, play at their own pace and have fun!
Through pretend play, children start to build many foundational life skills such as social skills, respect, self-confidence, team work, emotional management and problem-solving.
From the birthday pizza to your decoration, we got all the details covered for granting your kids with a one of a kind birthday party experience. We make sure to transform your decision of celebrating your kids birthday party at Rainbow Castle into happy memories replenish of fun.
Address:131-48 Avery Ave, Queens, NY 11355
Phone:(347) 506-9900
https://www.rainbowcastleplayground.com/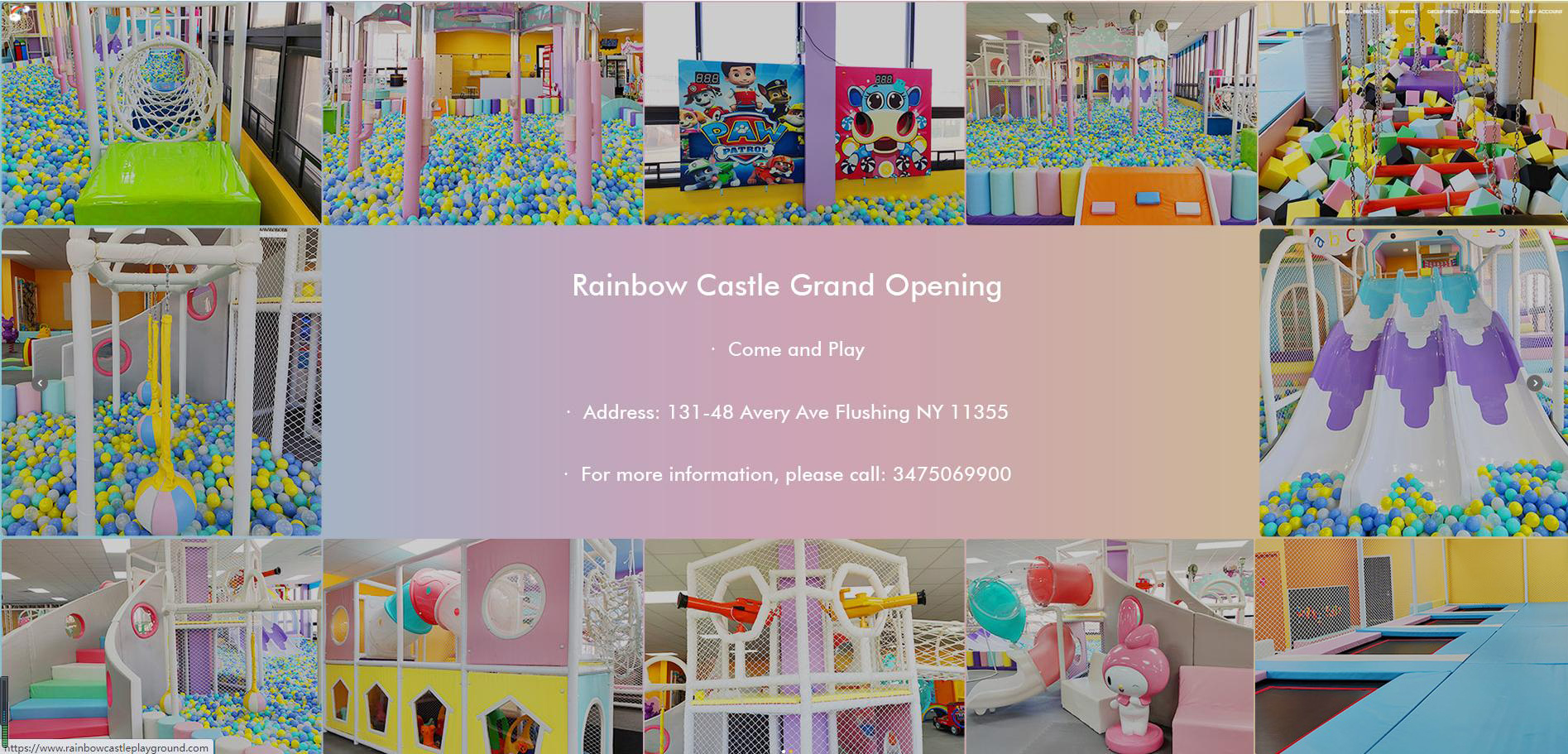 04 Safari Playhouse Fun Learning Center
The Safari Playhouse is a new, clean facility that is super kid-friendly. I recently had my children's 1st and 3rd birthday parties there and they had so much fun! There is ample space downstairs for the kids to run around and play. I was also happy to see there were designated areas for younger kids and a large open space with themed buildings- not to mention toys in each one! Aside from the pleasant environment, they also use their upstairs space for "Mommy and Me" classes, STEM classes, and a few others I believe. Overall, their prices are fair and definitely worth it for the good experience. I will bring my kids back soon!"
Address:1409 W 7th St, Brooklyn, NY 11204
Phone:(917) 508-8028
https://safariplayhousefunlearningcenter.com/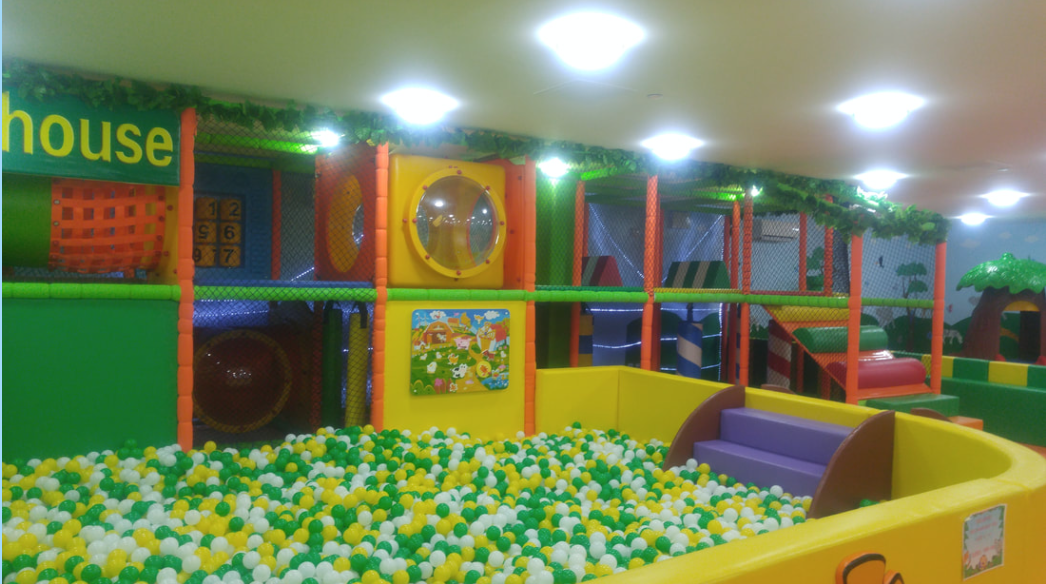 05 Playlab Kids Indoor Playground
We have Toddler sessions Monday to Friday where your child can learn and develop and grow in a safe and fun environment. We have a designated Under 3 area away from the Main Play Area.
Book your Birthday Party, Exclusive or Laser Party with us.
We have Large Cafe with a great fresh menu, 12" Pizza's and sharing platters to lite bites for the adults. Fresh sandwiches or a tasty hot meal for the children from Chicken nuggets or Pizza and chips to Tuna Pasta, fruit and vegetable bowls. Twice weekly fresh home made cakes and our Lavazza Fair Trade Coffee.
Come and see us or contact us for more details, look forward to seeing you all soon.
Address:135-17 Northern Blvd, Queens, NY 11354
Phone:(718) 353-3536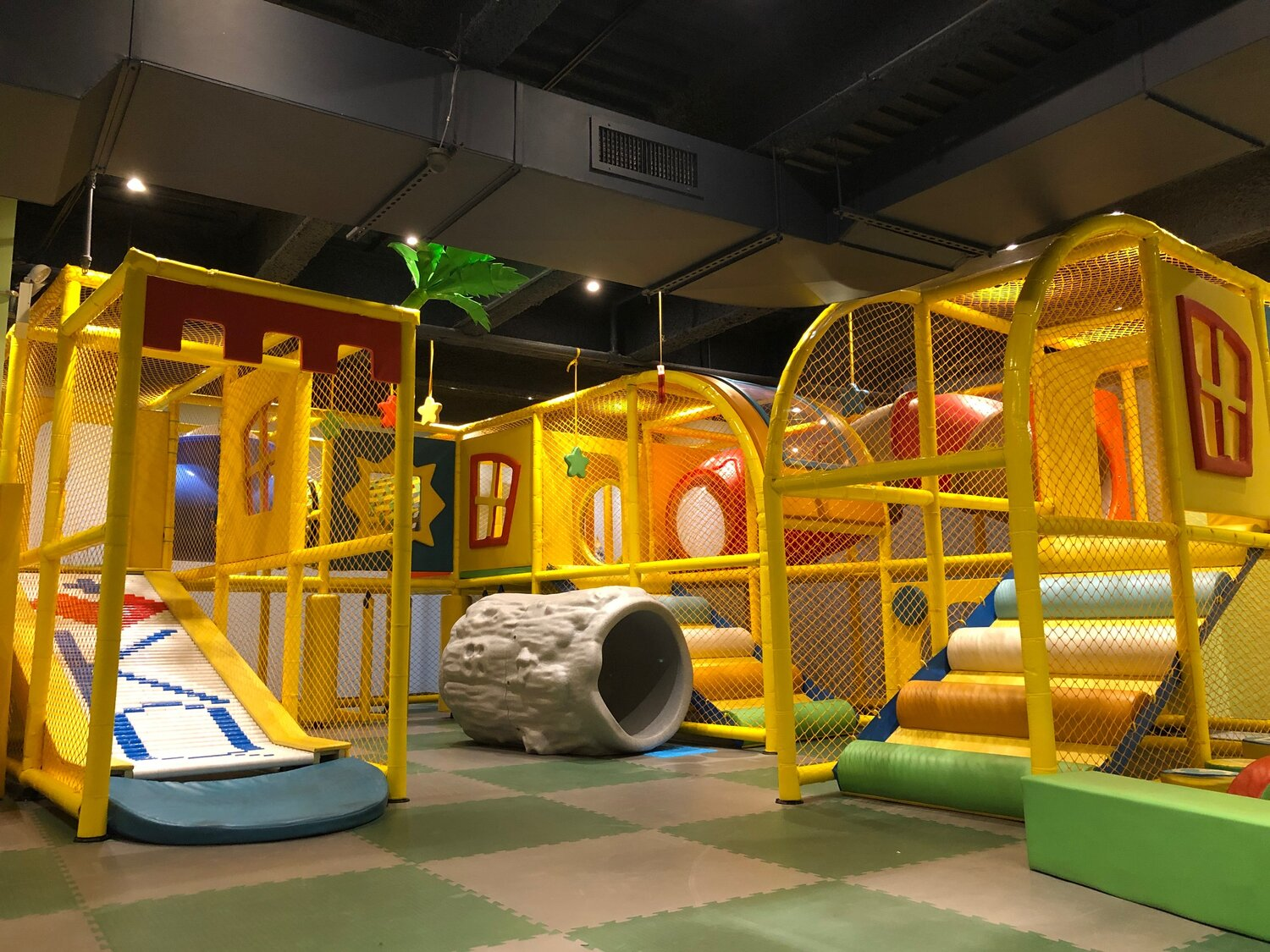 06 Kids Town Play Space
Welcome to the center where your children are able to play,
learn,exercise and have the best Birthday parties! We offer
multiple programs,courses and painting activities for toddlers
and kids up to 8 years old.Our employees are the best certified teachers in your area!
Address:278A 6th St, Brooklyn, NY 11215
Phone:(518) 406-7355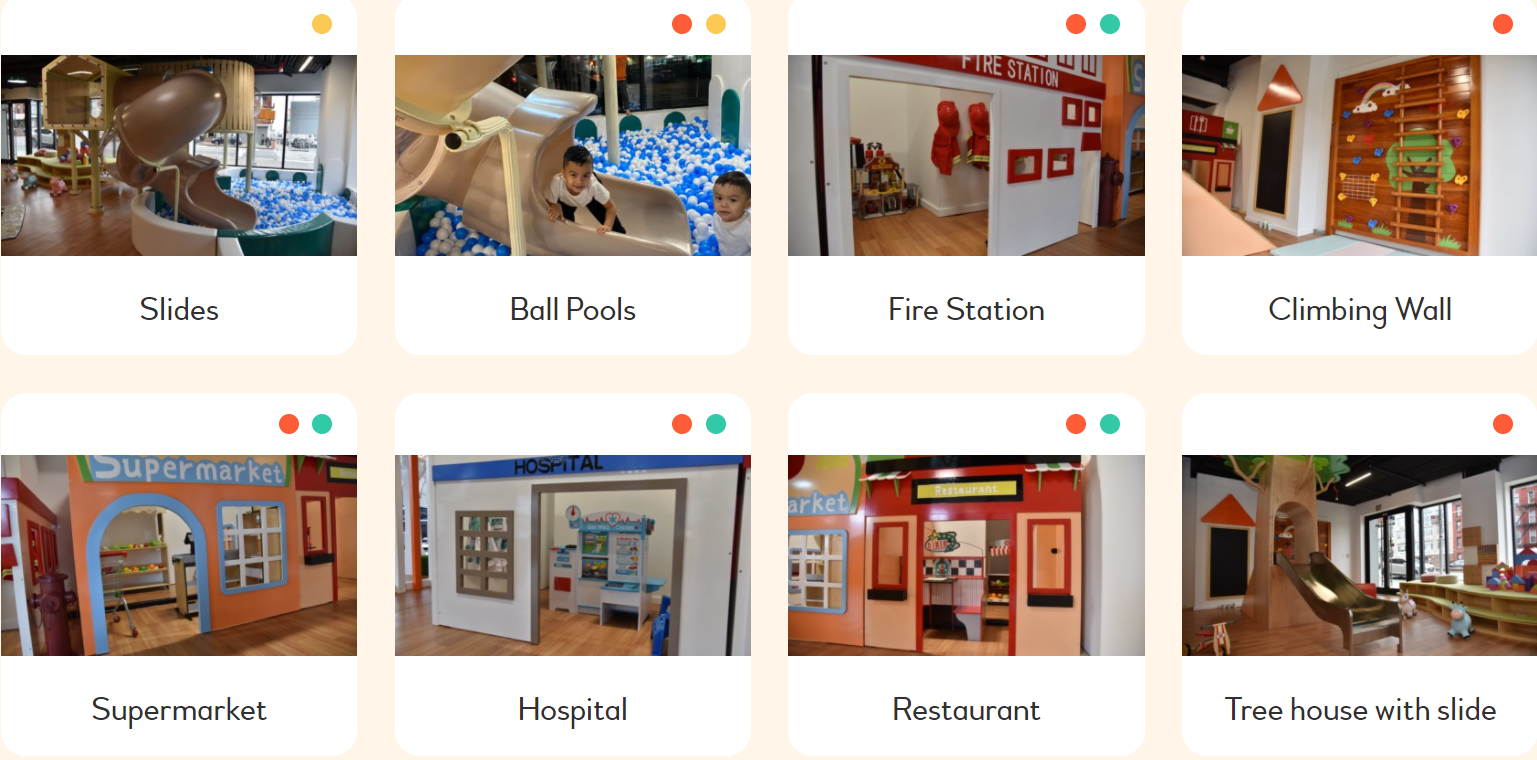 07 Sabrina's Play Studio
Sabrina's Play Studio is a fabulous soft play centre in the heart of Hackney where generations of children have played safely. We have slides and tunnels, ball pools and pillars where your children can run, skip and jump while you enjoy one of our range of coffees and teas. And of course we provide free wifi!
Address:5207 Queens Blvd, Woodside, NY 11377
Phone:(929) 522-0104
http://www.sabrinasplaystudiony.com/

08 Kidville FiDi
We provide access to award-winning classes, indoor playspace, legendary birthday parties and signature programs all under one roof.
Address:40 Gold St, New York, NY 10038
Phone:(212) 566-2020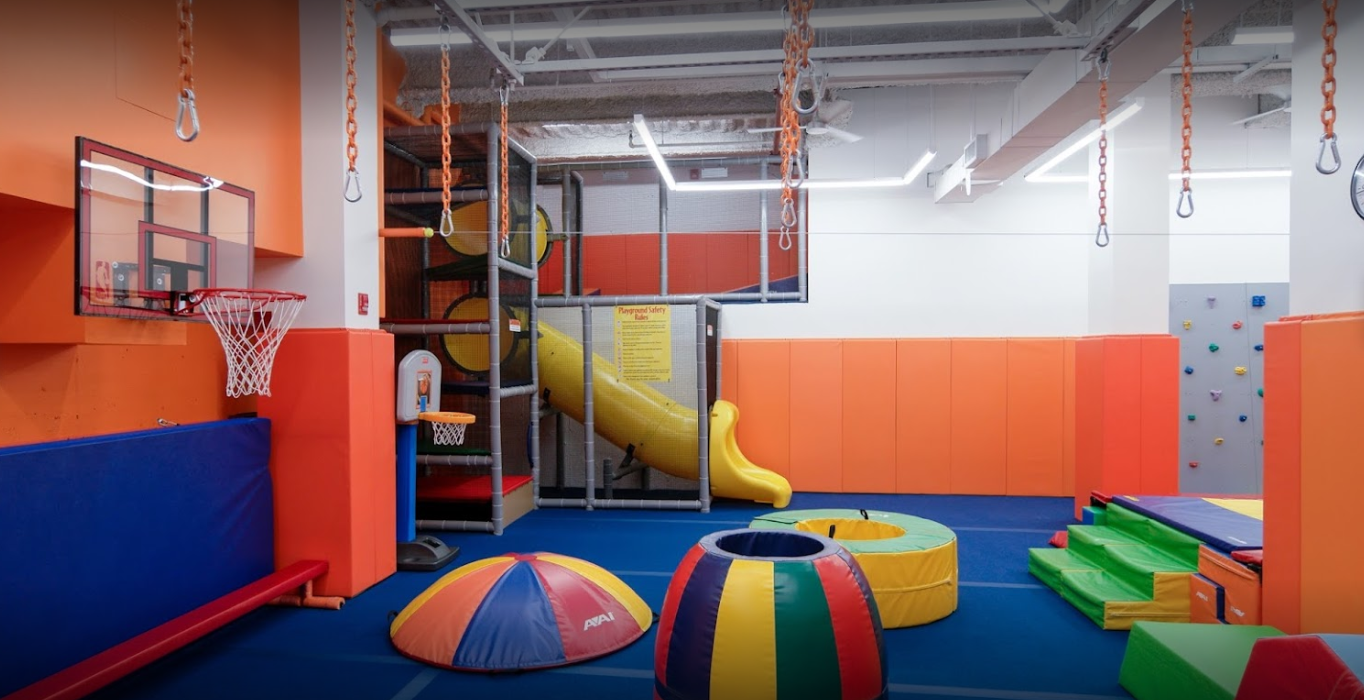 09 Dream City
Dream City is a children's play and learn center located in the heart of Forest Hills, NY. It is a place where play and learning go hand in hand. Our entire 6,200 sq ft space has been thoughtfully designed for young children six years old and under.
We offer open play, classes, special events and parties. At Dream City, we aim to create a fun and safe learning environment that sparks curiosity while encouraging social, emotional, physical and cognitive development. We provide an enriching and engaging setting where children can learn through play, while also creating a trusted community of families and caretakers.
Address:108-48 Queens Blvd, Queens, NY 11375
Phone:(718) 880-2352
https://www.dreamcityfohi.com/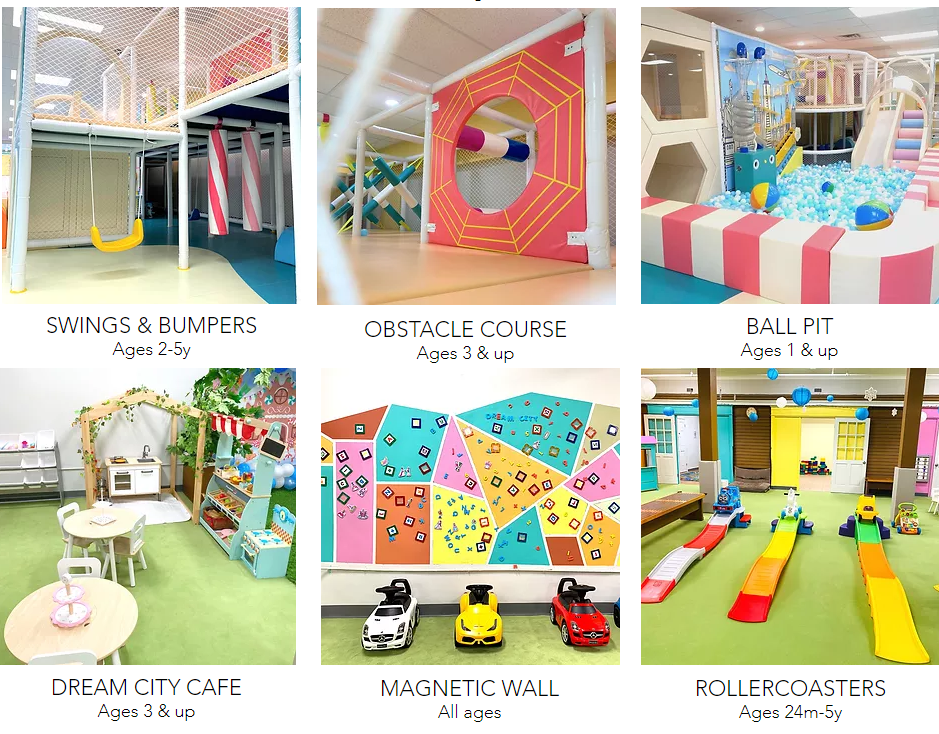 10 Fairytale Island
Welcome to Fairytale Island!
The indoor playground and cafe, the epic play zone in Bay Ridge, Brooklyn. The playspace features a faux sandbox, giant ball pit, two-level Fairytale Island train, swings, slides, trampoline, climbing wall, kids shopping center, and lots of toys (little tikes cozy coupes, bouncy ride-on animals and balls, rocking horse, mega blocks and much more).
The Fairytale Island cafe offers a variety of foods and drinks to our customers. It's a relaxed environment for the children and parents to eat and drink after the kids burn off steam.
Our mission at Fairytale Island to help broaden and enrich the educational and social opportunities for our children. Playing is one of the best and most fun ways for children to learn and grow, and Fairytale Island is a place you can come with your children where you can capture the memories.
Address:7110 3rd Ave, Brooklyn, NY 11209
Phone:(718) 395-0835
https://www.fairytaleisland.info/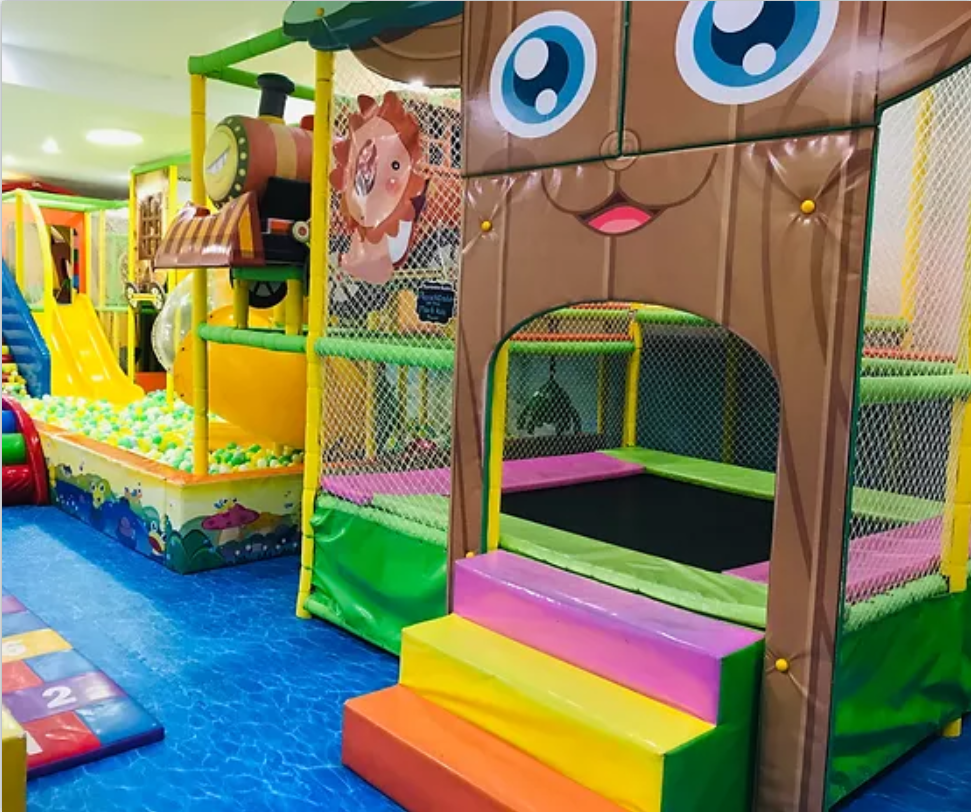 Comments

Rakesh Patel Says:
Indoor Soft play setup for 3 to 10 year age group..plz reply with design and setup cost.

Angel Playground Equipment CO.,LTD Says:
Hope this message find you well, we are pleasure to make proposal for your kids play area, please check our reply to your email. Thanks!

Siri Says:
Hi would like to know the logistics to setup a playarea and party hall for kids

Angel Playground Equipment CO.,LTD Says:
Already sent, Please check. Looking forward to your reply.

Alicia Says:
May I have a catalogue with pricing? Thank you

Angel Playground Equipment CO.,LTD Says:
Got your message, Thanks! Please check your email for process of start indoor playground, Looking forward your reply with layout information.

Rakesh Says:
We are keen to open one of indoorplay park in our town in new zealand. Pls send us information to get ideas

Angel Playground Equipment CO.,LTD Says:
Nice day! All price online are real, If anyone you like just let me know, we are pleasure to share you details, Process please check your email.

Shukria Says:
Hi I would like to open indoor playground in Toronto Canada . Do u guys access to Canada . I really like it the Rush fun park . I would like to talk about how much it cost and what is the progress

Angel Playground Equipment CO.,LTD Says:
Nice day! Please check your email for catalog, please follow the process and provide floor plan, We will make a good design for you.
Leave a Reply
Your Phone & Email address will not be published. Required fields are mareded*