Top 10 indoor playground in Baltimore, Maryland, USA
Views: 5443 Update date: Jan 05,2022
Top 10 indoor playground in Baltimore, Maryland, USA
01
BusyBees Chevy Chase
Address:11 Wisconsin Cir, Bethesda, MD 20815
02
Pump It Up of Waldorf
Address:109 Post Office Rd ste b, Waldorf, MD 20602
03 My Gym of Waldorf
Address:1148 Smallwood Dr, Waldorf, MD 20603
04
Scary Strokes
Address:2960 Technology Pl Suite #106, Waldorf, MD 20601
05 MajesticLand
Address:11110 Mall Cir, Waldorf, MD 20603
06 The Wiggle Room
Address:2225-G Defense Hwy, Crofton, MD 21114
07 Laugh Out Loud Stations MEGA Fun Center
Address:6250 Greenbelt Rd, Greenbelt, MD 20770
08
Imaginarium
Address:13360 H G Trueman Rd, Solomons, MD 20688
09
District Jump
Address:7860 Central Ave, Hyattsville, MD 20785
10
We Rock The Spectrum Kid's Gym
Address:1998 Rock Spring Rd Suite D, Forest Hill, MD 21050
01
BusyBees Chevy Chase
It's Time to hit the PLAY button!
Remember how we have always been the cleanest indoor playground? For us, cleanliness never takes a holiday. We will continue to offer you the cleanest environment to get those wiggles out, and we will even top it up a notch by taking pauses throughout the day for you guessed it… even more cleaning!
If you are not ready to jump in just yet, don't fret: We miss you, and know that our super clean, colorful, soft and fun stores will be here waiting for you whenever you are ready!
Address:11 Wisconsin Cir, Bethesda, MD 20815
Phone:(240) 630-8035
https://busybeeschevychase.com/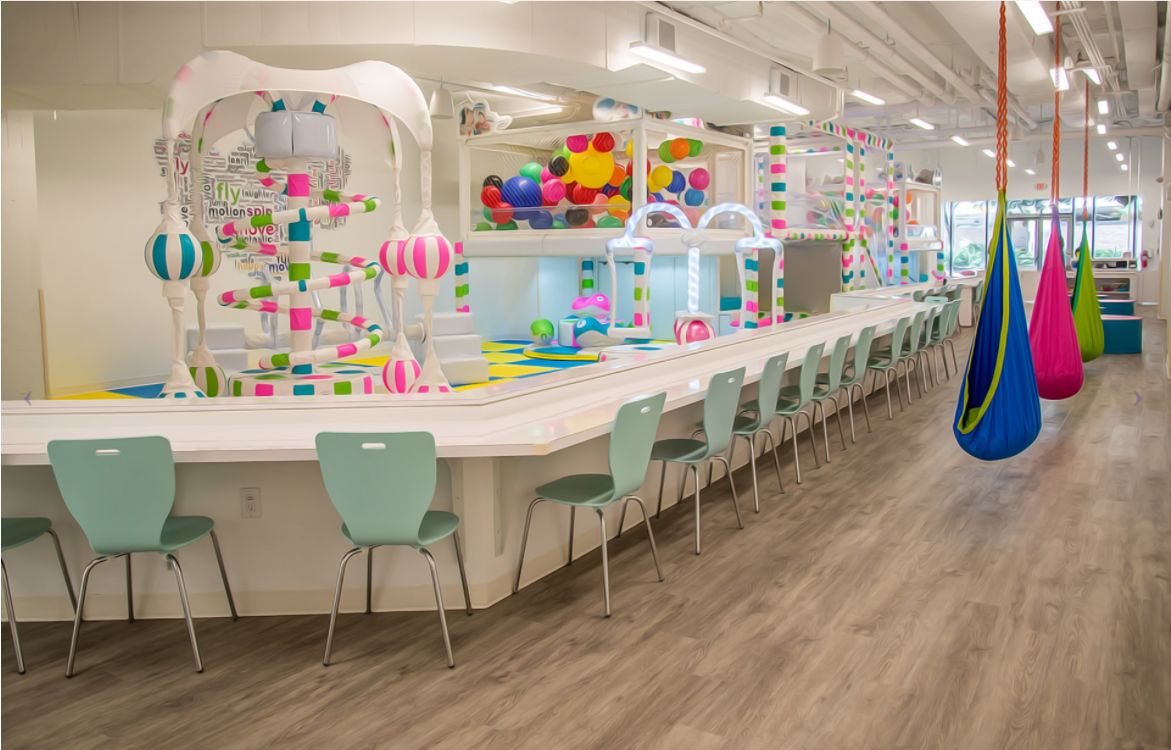 02
Pump It Up of Waldorf
A typical day can easily be transformed into something exciting when you plan to attend an Open Jump or special event in our indoor park. Revel in the amusement as your kids release their wild side by bouncing off the walls and racing as fast as they can through various obstacle courses. Each visit is a unique experience so there's no limit to the fun kids can have! Plus parents bounce for free, just bring socks for the whole family and you're ready for some Charles County indoor fun.
Address:109 Post Office Rd ste b, Waldorf, MD 20602
Phone:(301) 638-5867
https://www.pumpitupparty.com/waldorf-md/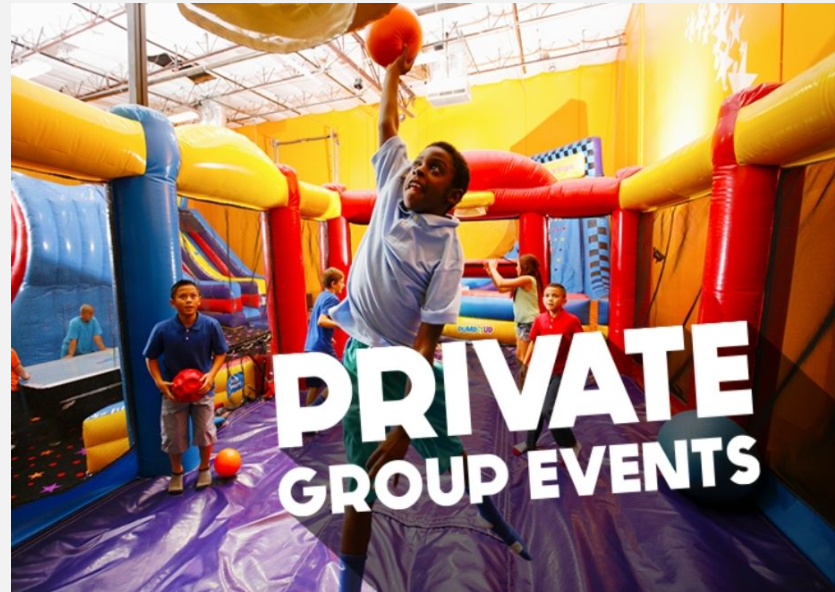 03 My Gym of Waldorf
My Gym was born out of our passion to teach children in a fun, physically engaging environment. We delighted in seeing children's eyes light up for all those incredible milestones, from the tentative first steps to tumbling down soft mats. Sharing the parents' excitement at their children's accomplishments was the high point of our day.
We knew from the start that, through fun and captivating activities, we could accomplish great things. Our goal: To create an environment where children feel loved and supported so their self-esteem and confidence can flourish. Now, more than 35 years later, we're proud to say that all children of all abilities can succeed and thrive at My Gym.
With 700+ locations worldwide, our dream of active, giggling children growing into happy and confident adults has been realized. We cherish every one of our members and are grateful to have each as part of our My Gym family.
Address:1148 Smallwood Dr, Waldorf, MD 20603
Phone:(301) 932-8000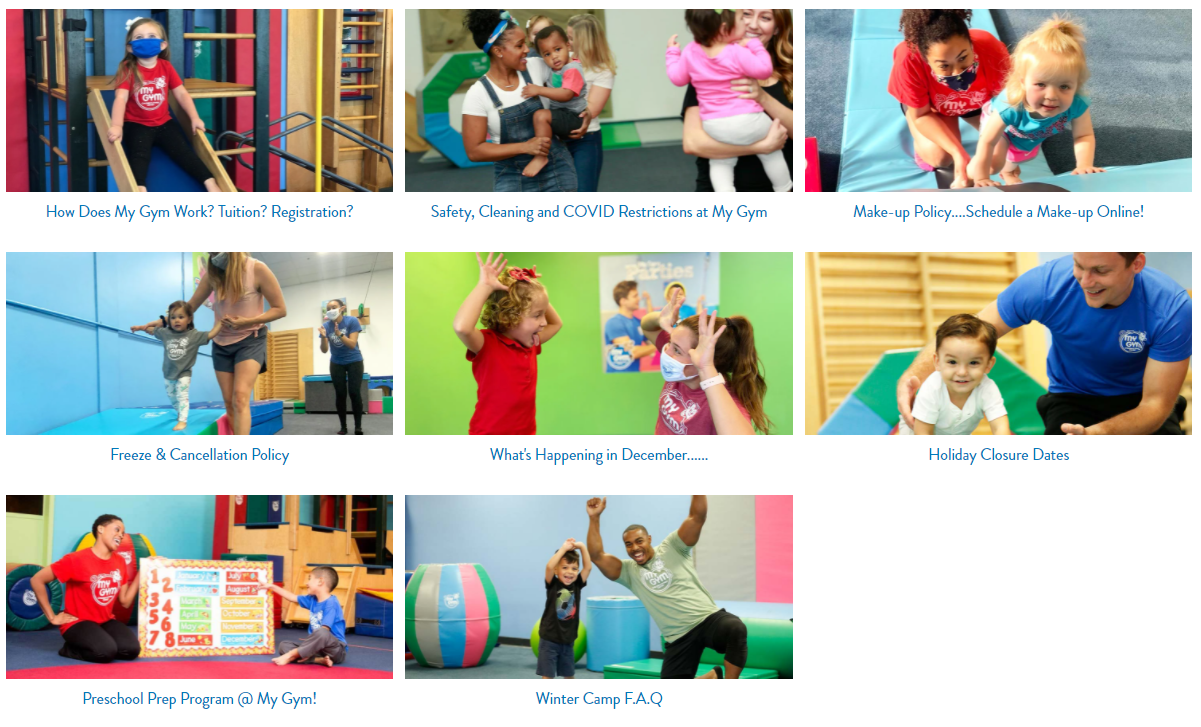 04
Scary Strokes
Welcome to the world of Scary Strokes, Southern Maryland's EXTREME family fun experience! Our center provides entertainment at affordable prices for the entire family. Play a round of indoor miniature golf under our blacklights and immerse yourself in an experience unlike you've never played before. Our resident ghosts, ghouls, and various monsters will enjoy having you as their "guest" as you play the most unique 18 holes on our Scary Strokes course. Run (or walk) 360 degrees in Virtual Reality and compete in weekly and monthly esports contests in our Omni Arena. Shoot invading blood thirsty Zombies, engage in "Call of Duty" like combat as an ELITE FORCE solider, or loot and defeat the legendary Black Beard. Or test your skill playing the most current state-of the-art video and redemption based arcade games, claim your prizes, and grab a quick bite to eat at the Graveyard Grill! We have a variety of fun entertainment options that are guaranteed to keep guests of all ages happy and smiling. Whether you're looking for a great place to take the family, enjoy time with friends or looking for that special date night, Scary Strokes has you covered! Come visit us and see what the Scary Strokes Experience is all about.
Address:2960 Technology Pl Suite #106, Waldorf, MD 20601
Phone:(301) 705-7000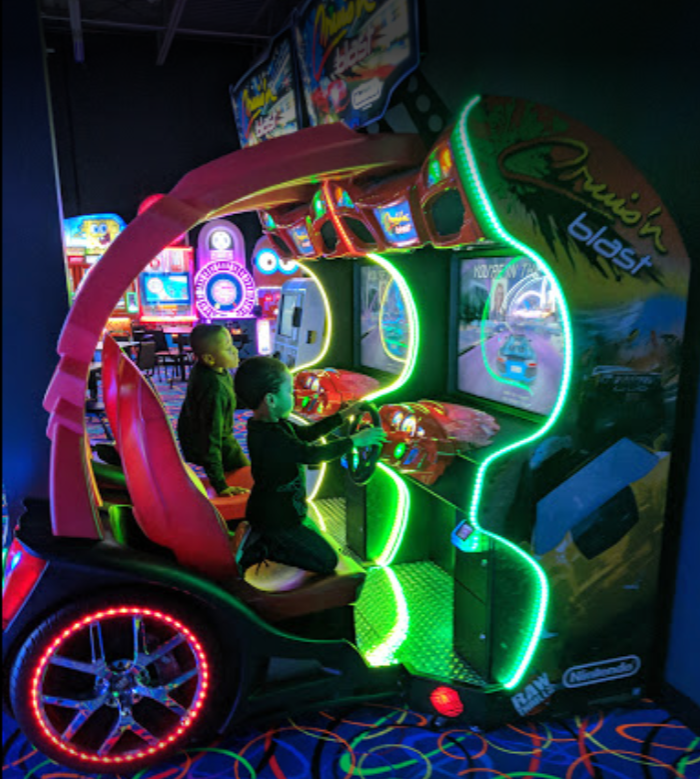 05 MajesticLand
Fun for all ages
At Majestics we know that people of all ages deserve to have some fun. Our large selection of unique entertainment such as our track-train, walking robot, mini bumper cars, zippy pets, coconut swing, kiddie rides, trampolines, bouncers, sports court, huge indoor playground arena and separate toddler area and much more... will bring smiles, laughter, and happiness to kids and adults alike. Whether you're looking for a 'FUNtastic' outing, or want to try something new, our Family Fun Center has something for everyone to enjoy
Address:11110 Mall Cir, Waldorf, MD 20603
Phone:(240) 518-8752
http://www.funatmajestics.com/index.htm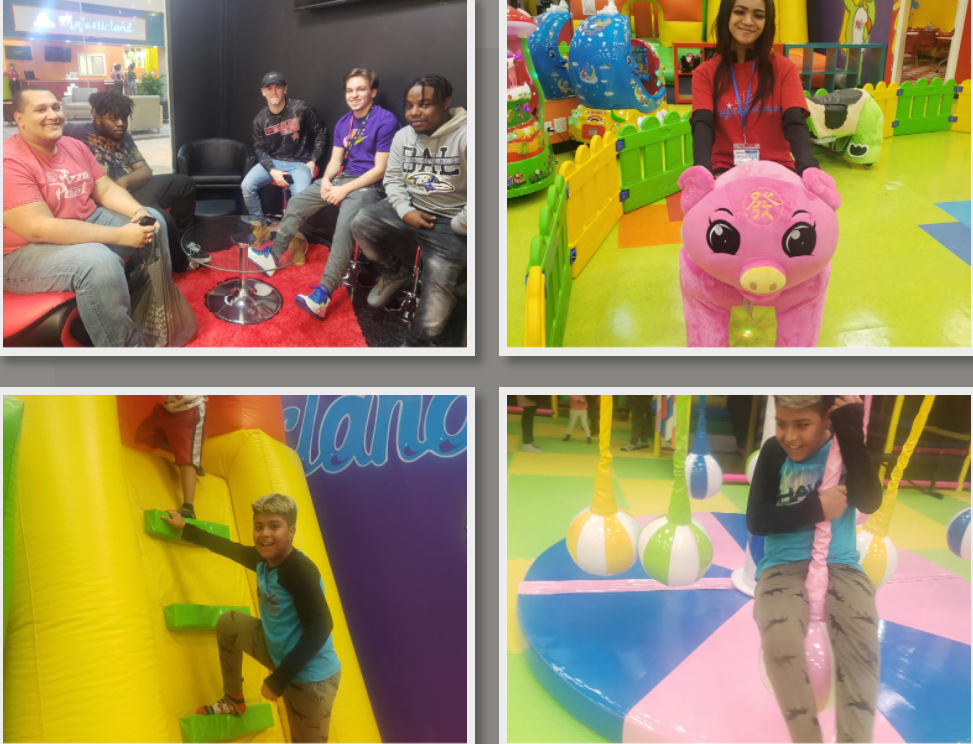 06 The Wiggle Room
Welcome to The Wiggle Room! Thank you so much for checking out our website. We are an all day, indoor play center located in Crofton, MD that is designed by parents for parents. We understand how difficult it can be to find safe, affordable and effective ways to keep your little ones entertained, because we've been there! That's why we created this awesome space where your kids can play, have fun and engage in different indoor activities while you sit, relax and meet other parents
Address:2225-G Defense Hwy, Crofton, MD 21114
https://thewiggleroom.co/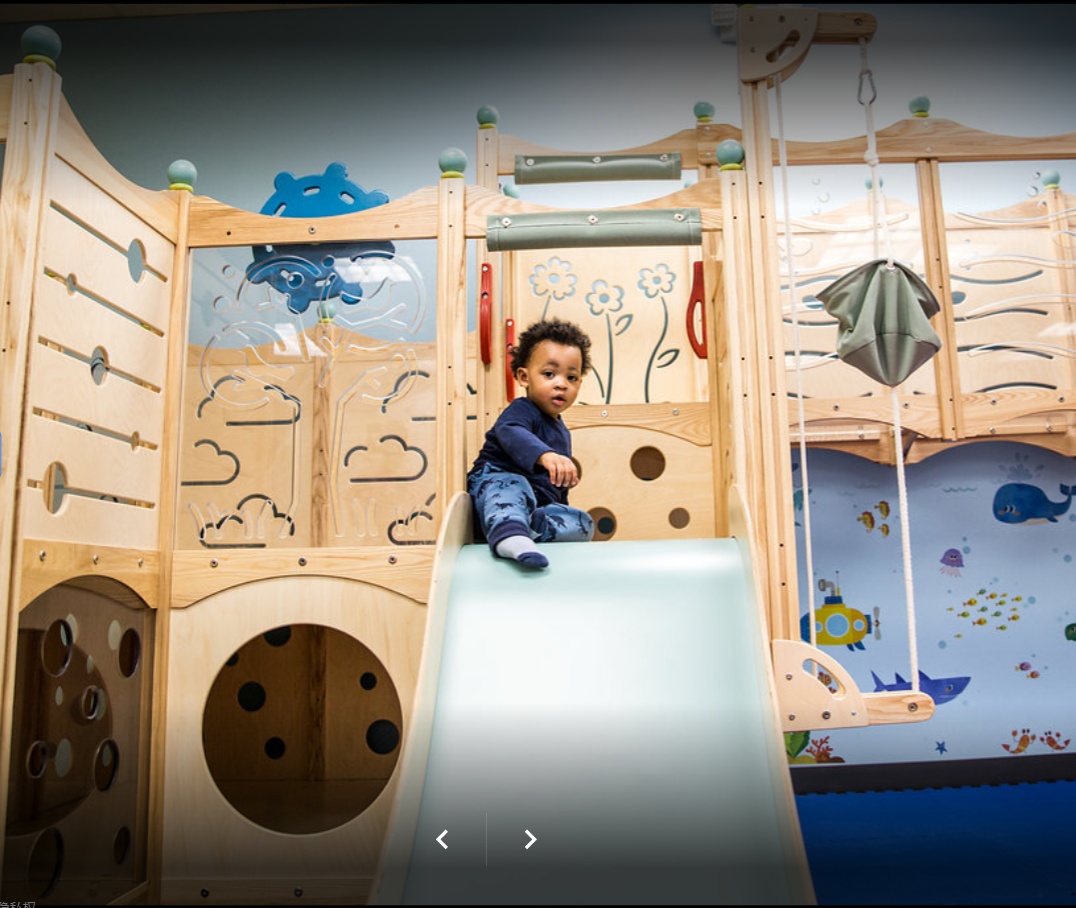 07 Laugh Out Loud Stations MEGA Fun Center
1. We assembled CRAZY FUN Rides and AMAZING Attractions all in one place to develop LOL Stations as the Best Indoor Theme Park and Birthday Party Place in the Washington metropolitan area ... where the entire family can play together!! Yes, LaserTag, Roller Skating, Xtreme Trampoline, Challenge Courses, 4-Level Playground, Carnival Rides, and much more!!
2. We hand-picked a helpful and courteous staff that will bend backwards to make sure that your play and birthday parties are the best possible and also safe while maintaining a clean and sanitary facility!
3. We also kept prices affordable by offering discount rates when you use the "code words" as well as Family value packs and drastically reduced pricing on Friday nights! Schools, daycare centers, camps, leagues, and churches also get special rock bottom pricing for large group visits.
This is how we earn your trust as well as show our gratitude for your visit. We love to see happy smiling guests, not just giggling, but...laughing out loud!
Address:6250 Greenbelt Rd, Greenbelt, MD 20770
Phone:(301) 885-2888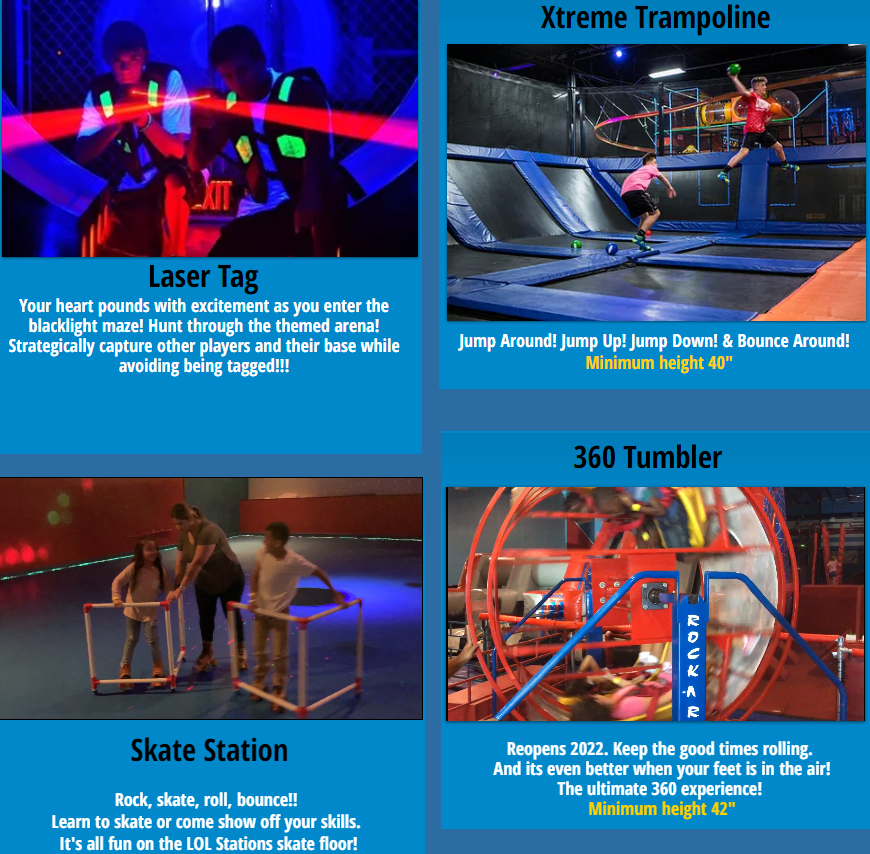 08
Imaginarium
Imaginarium is Southern Maryland's first modern indoor play space dreamed of and designed by a local teacher! Enjoy a 6,000 sq.ft. hands-on, interactive, and drop-in play-based center for children aged 1-10. While at Imaginarium, let your imagination run wild as you become an artist in our "Creation Station" craft area, an architect in our "Build it" zone, a firefighter or train conductor in our "Tiny Town," or a Pirate or Princess on our large custom-built Pirate Ship and Castle playground. When you're finished playing and need a rest, come on over to our Sensory Reading Nook, find a comfy seat, grab a fidget or a book, and relax for a bit.
Address:13360 H G Trueman Rd, Solomons, MD 20688
Phone: (410) 449-6937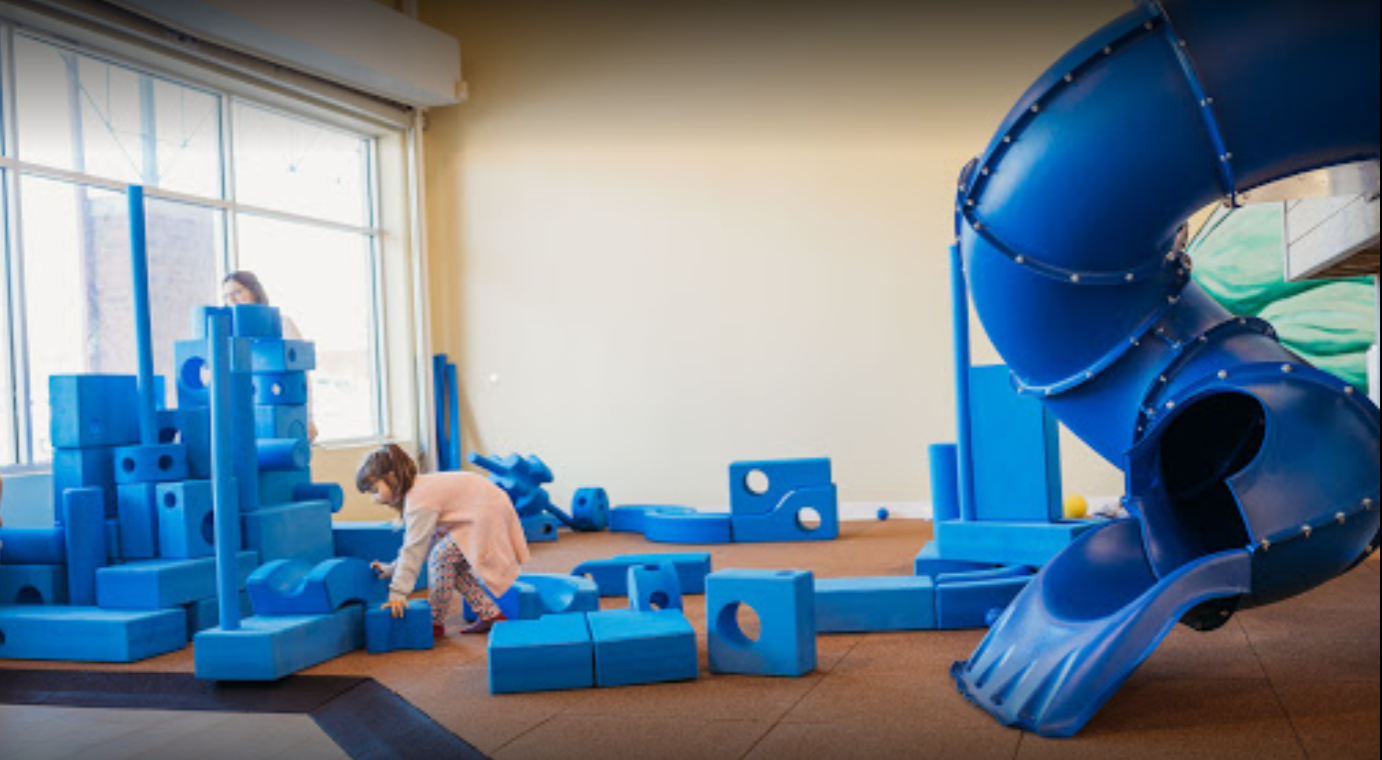 9 District Jump
District Jump was founded by families for families. We wanted to create an environment that wasn't just a birthday party factory, but instead a place where families can visit and play in a fun, safe and clean environment. Our facility provides more than 8400 sq./ft of space for children to play and explore the various attractions throughout our facility encouraging them to try new things as they can decide when, where and which activity they wish to engage in.
Some of the benefits of play at District Jump, children of all ages will further develop their many physical, social, emotional, and cognitive behaviors. Some benefits from playing at District Jump are children learn self-control, compassion, boundaries, and about their own abilities in comparison to other children.
Address:7860 Central Ave, Hyattsville, MD 20785
Phone:(301) 336-5050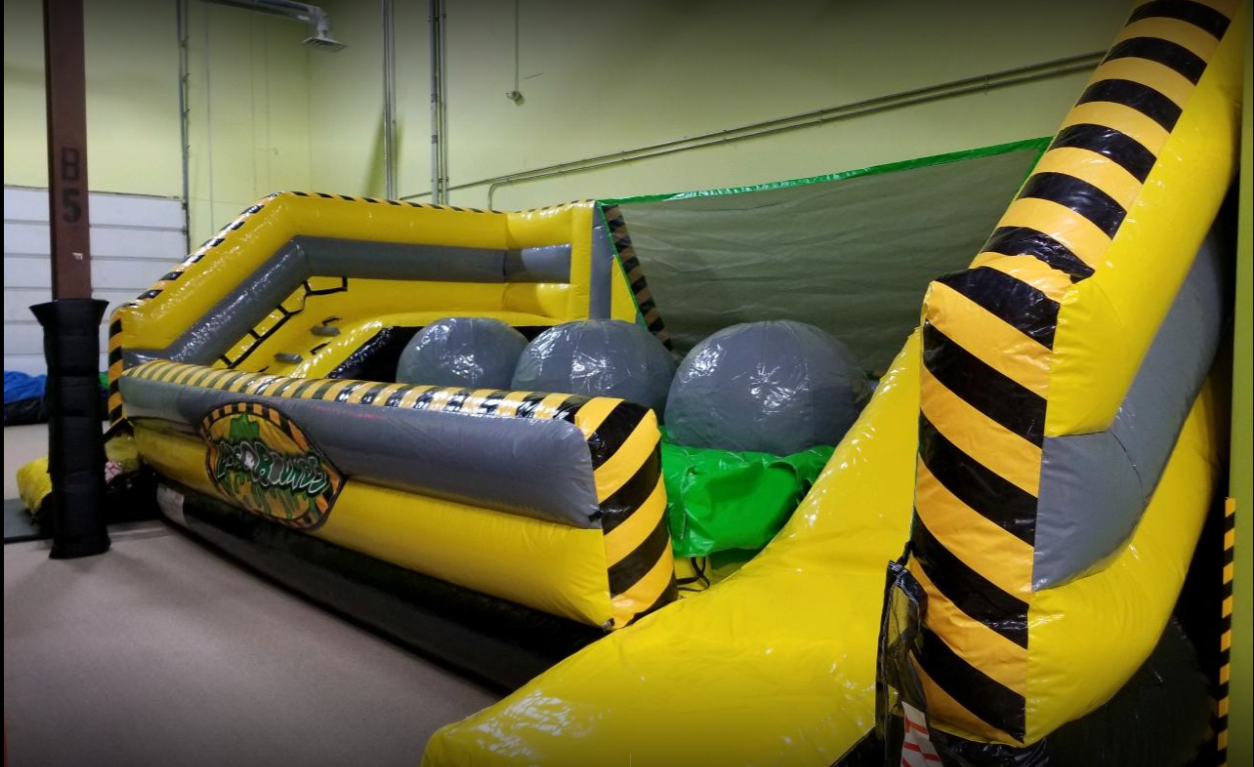 10
We Rock The Spectrum Kid's Gym
Nikki and Trey are parents to two awesome kids: 16-year-old, Connor, and 14-year-old, Alyssa. Nikki is a former teacher, and Trey is a Children and Youth Minister at a local church. They discovered the We Rock the Spectrum Kid's Gym in the summer of 2016 during a vacation out of state. As a family directly and indirectly touched by autism, the concept peaked their interest and tugged at their hearts.They wish that they had had a WRTS for their children when they were younger and now want to bring the We Rock way to their community. Nikki and Trey are eager to provide a space for ALL children of Harford County where they can feel safe and parents can breathe a sigh of relief. They want to create a sense of community for the families who have kids/teens/adults with special needs as well as be a central location for these families to find out about resources available. The gym will be a place of inclusion. It's not just a place for kids with special needs, though. It's a great place for all families to come and play and enjoy all the fun equipment available. Children of all ages and all abilities are welcome. Everyone can benefit from sensory input!
Address:1998 Rock Spring Rd Suite D, Forest Hill, MD 21050
Phone:(410) 891-4600
https://www.werockthespectrumforesthill.com/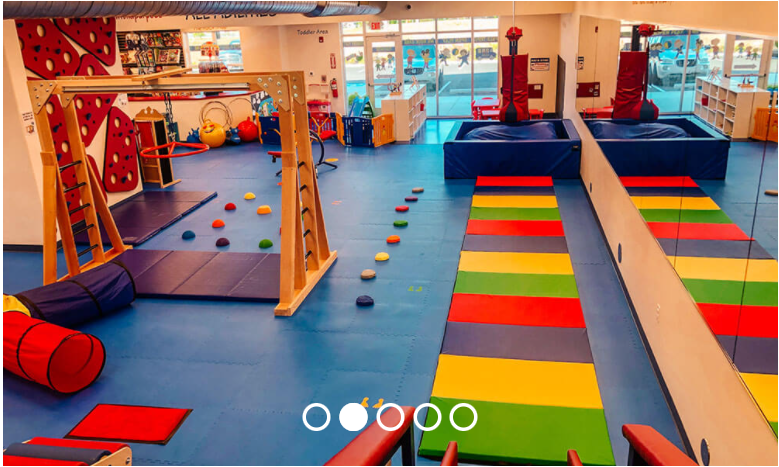 Comments

Rakesh Patel Says:
Indoor Soft play setup for 3 to 10 year age group..plz reply with design and setup cost.

Angel Playground Equipment CO.,LTD Says:
Hope this message find you well, we are pleasure to make proposal for your kids play area, please check our reply to your email. Thanks!

Siri Says:
Hi would like to know the logistics to setup a playarea and party hall for kids

Angel Playground Equipment CO.,LTD Says:
Already sent, Please check. Looking forward to your reply.

Alicia Says:
May I have a catalogue with pricing? Thank you

Angel Playground Equipment CO.,LTD Says:
Got your message, Thanks! Please check your email for process of start indoor playground, Looking forward your reply with layout information.

Rakesh Says:
We are keen to open one of indoorplay park in our town in new zealand. Pls send us information to get ideas

Angel Playground Equipment CO.,LTD Says:
Nice day! All price online are real, If anyone you like just let me know, we are pleasure to share you details, Process please check your email.

Shukria Says:
Hi I would like to open indoor playground in Toronto Canada . Do u guys access to Canada . I really like it the Rush fun park . I would like to talk about how much it cost and what is the progress

Angel Playground Equipment CO.,LTD Says:
Nice day! Please check your email for catalog, please follow the process and provide floor plan, We will make a good design for you.
Leave a Reply
Your Phone & Email address will not be published. Required fields are mareded*