Production Process:
Engineering department make installtion diagram to Installation Department. Design Department make components list to Producing Department. Quality Inspection Department follow the order and inspection before packing Delivery Department. recheck the list and loading.

Installation Department: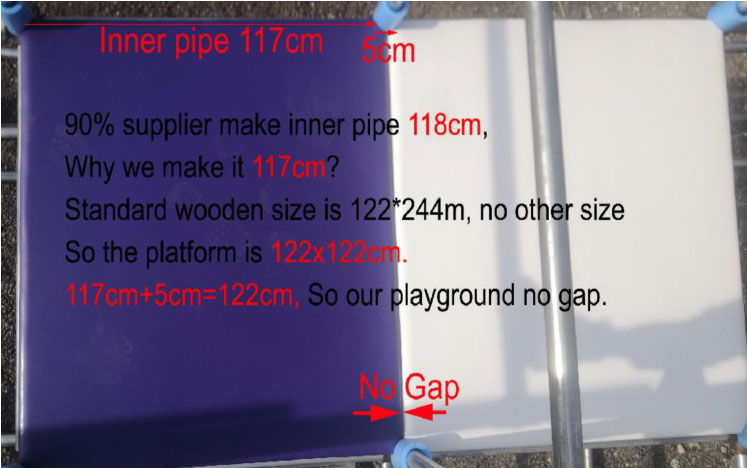 1, Steel Fastener (steel one anti-rust) (Extra 8%-10% for spare) A, (All screw must already set up,with 10% extra screw)
2, Vertical pipe (Hot galvanizing anti-rust Dia48mm Pipe with 2.5mm wall thickness)(Extra 4-7 pipe for spare)
A, Must mark height of each pipe on installation diagram, must mark pipe number on two position(On 0.5m from bottom to top &top to bottom
B, All fastener must put on right postion and fixed directly on pipe (height equal with installation diagram)
C, Must packing by pipe number (A1,A2,A3..same serial number) (B1,B2,B3same serial number)…
D, All bend pipe must be test and trail install before packing.