Nature Theme
Product Description
Send Inquiry
Preschool Backyard Kids Outdoor Playground Equipment Professional !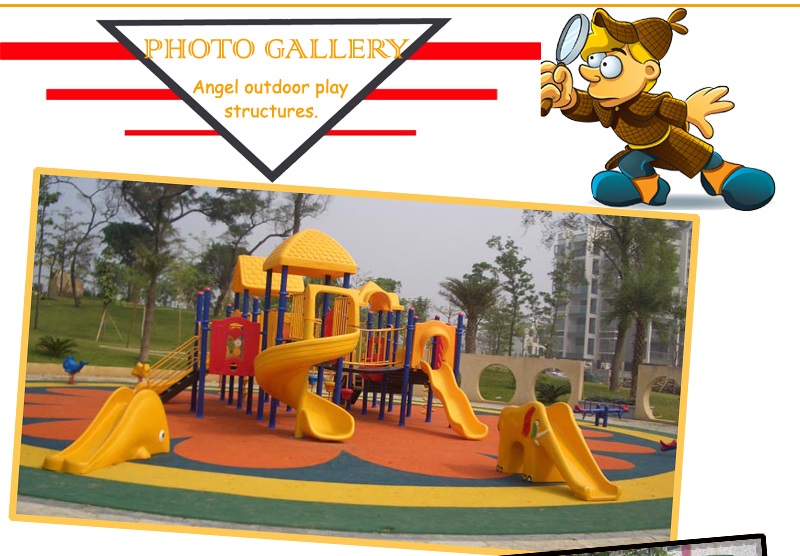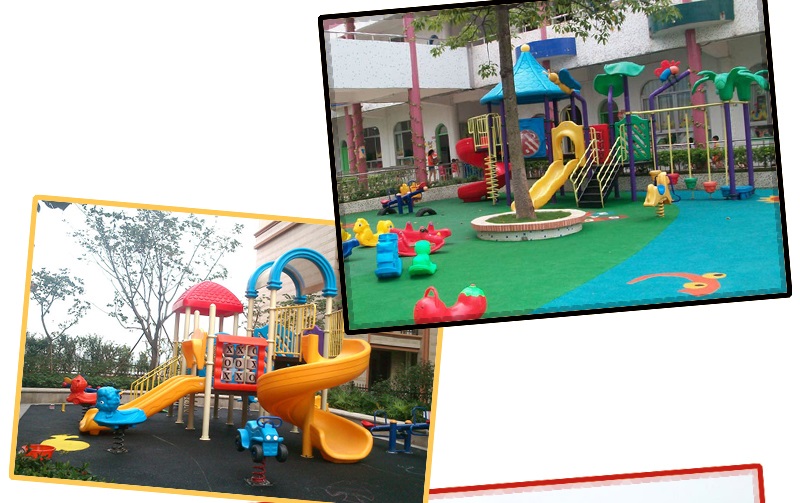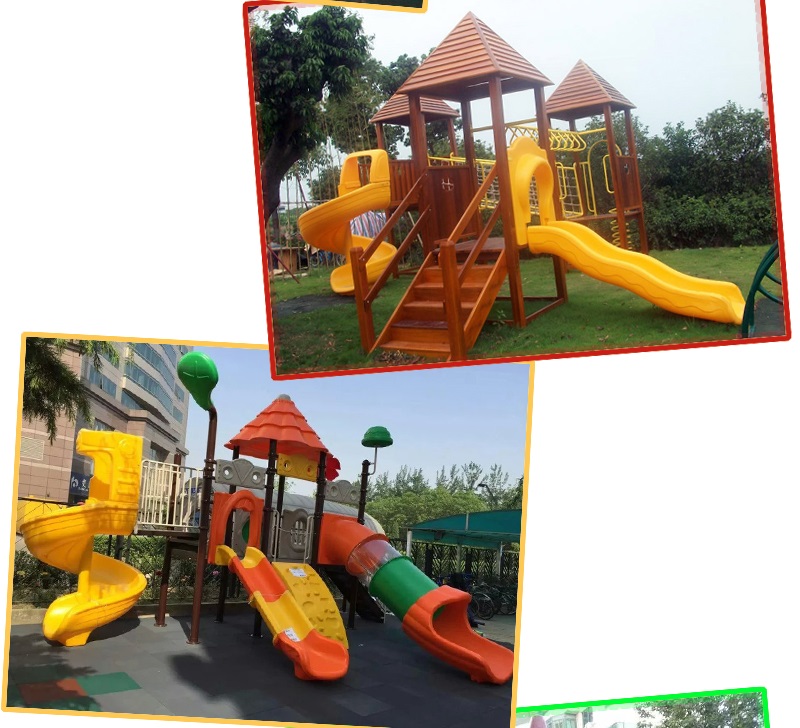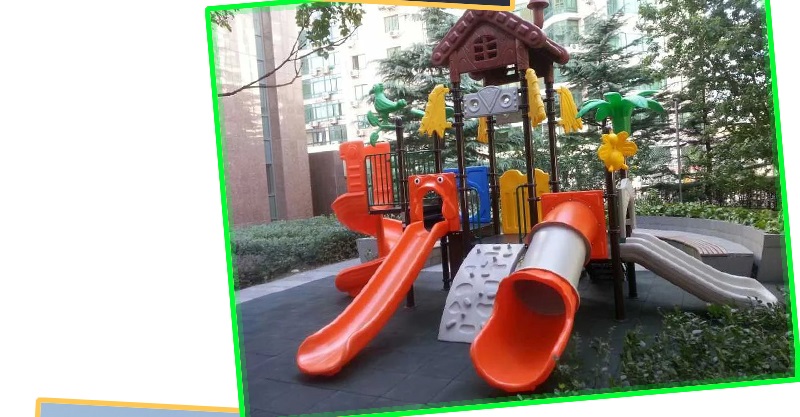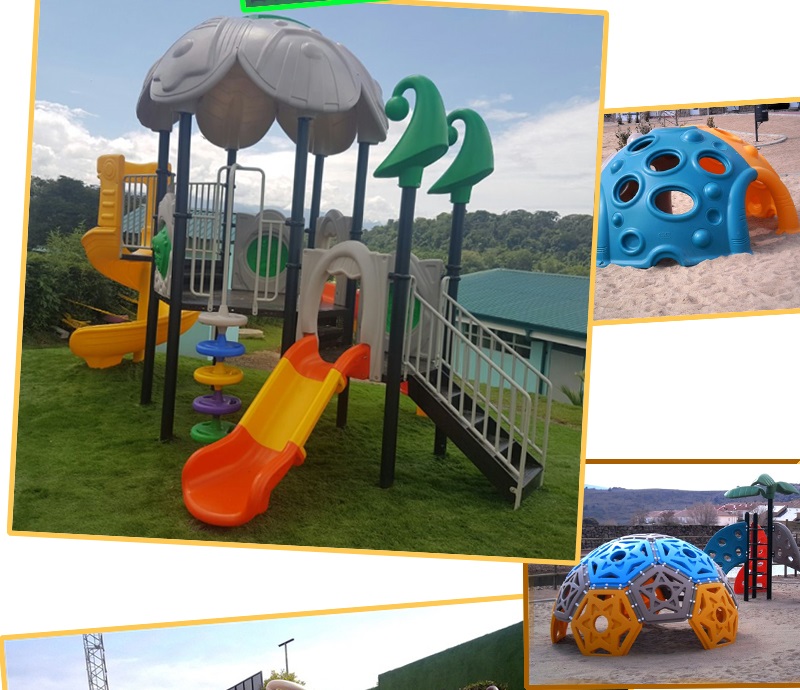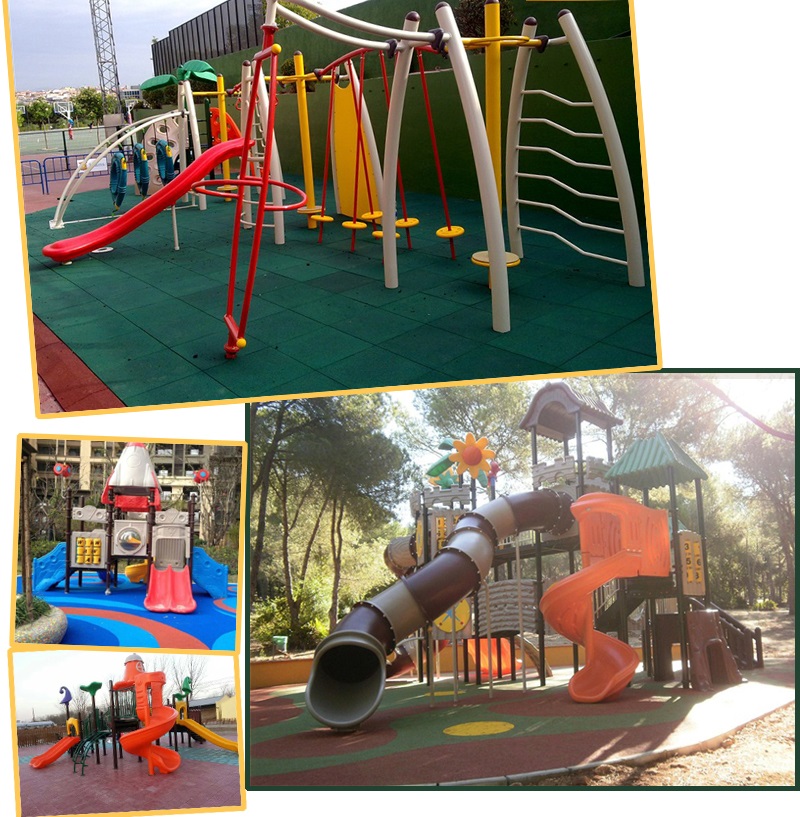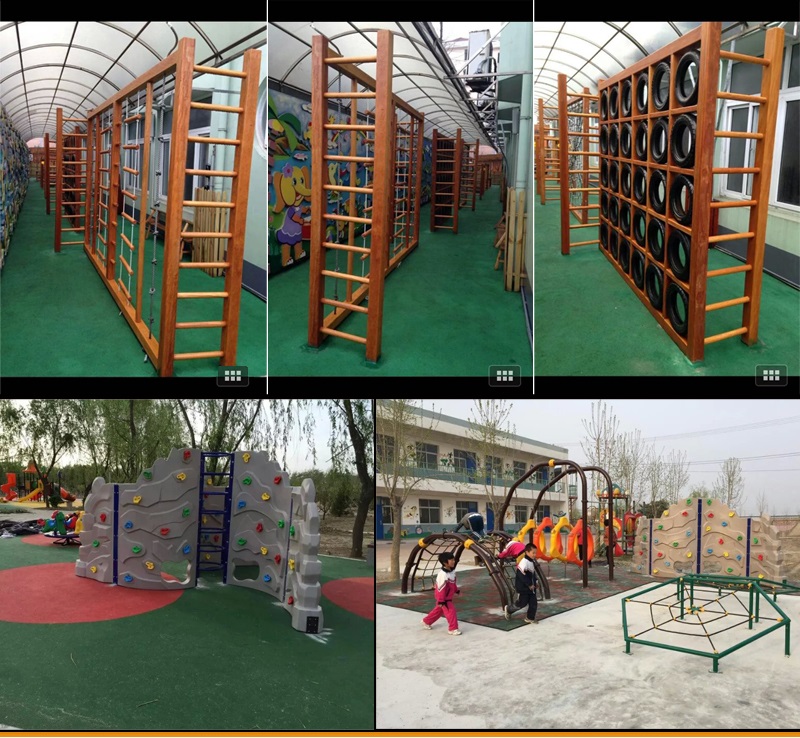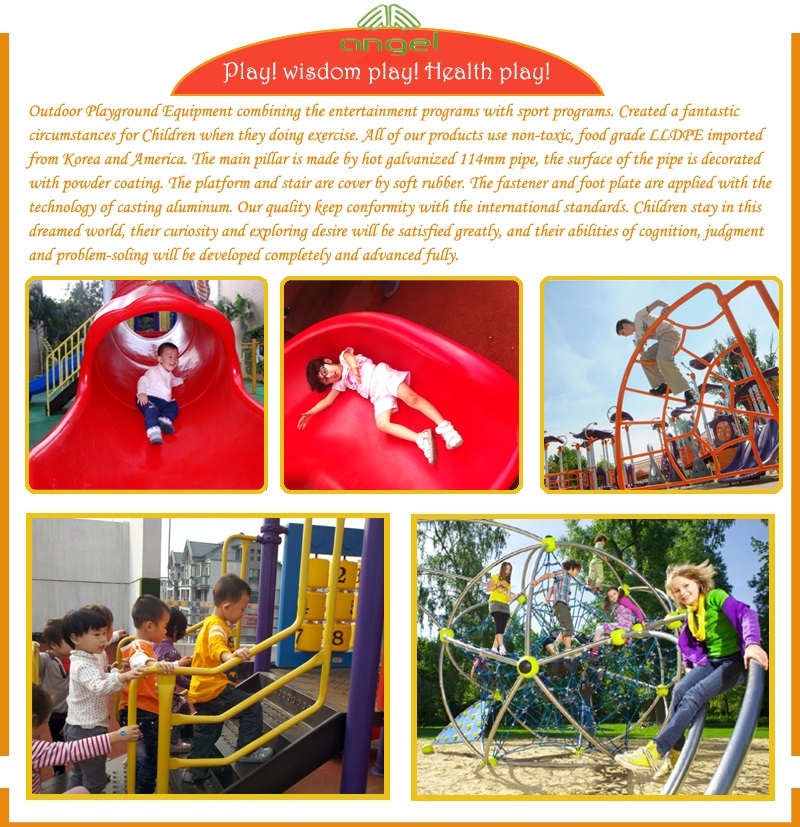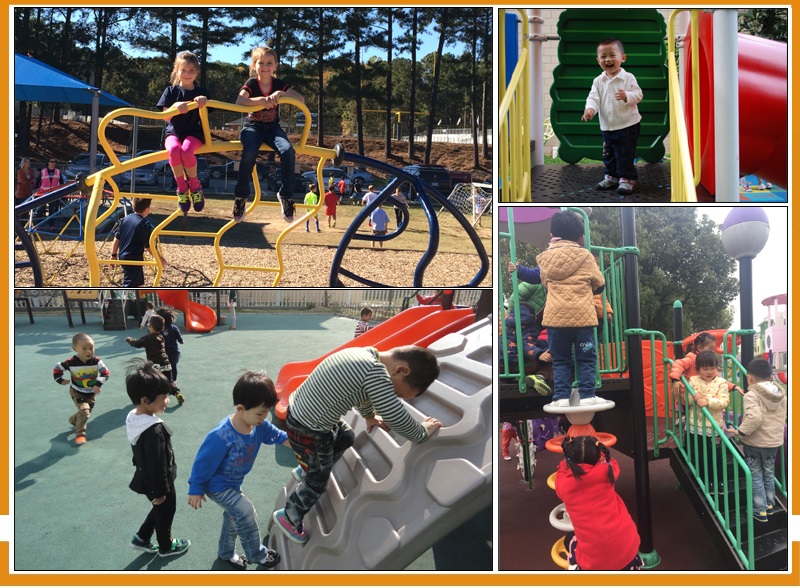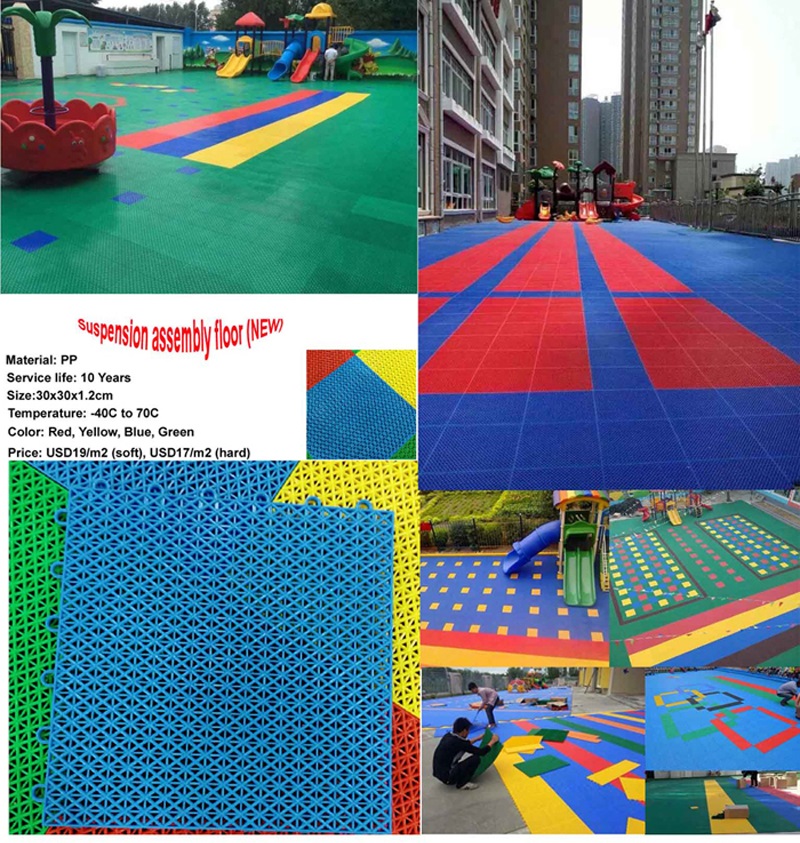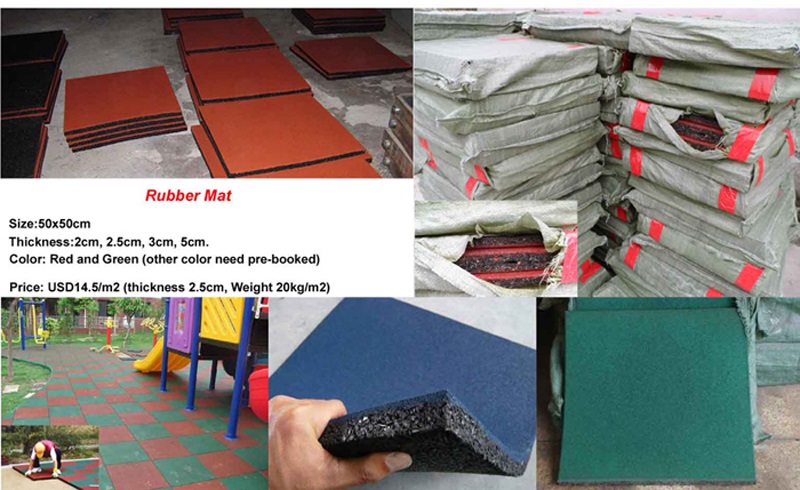 Why Need Rubber Flooring For Outdoor Playground
Children are innocent; they do not realize the dangers that luck around them. All they know is play and have fun; parents are worry about the safety when their kids play at home, day care center or outdoor playground. Every parents have take their kids to playground for activity, does the outdoor playground safe? Do your kids get well protect if fall down from the platform tumble over them self? If have rubber flooring cover on ground?
School have long realized the many advantages of using rubber flooring for playground, also you can find lot of park and facilities which have outdoor play structures also using rubber mat on floor. As one of the top recycled rubber products, playground rubber is an excellent solution for areas where children are entertained and exercised. It much better than other flooring material like artifice grass, sand or sawdust. Rubber mat are easy on installation. It is heavy and hard to move after install. Rubber mat have different thickness from 2.5cm to 5cm for choose, even the 2.5 cm rubber mat will be 20kg per square meter, if the thickness go to 5cm, and kids are not possible to drag on even have not glue on ground. Rubber mat are made by tier from car which can absorb impact very well. Kids will not hurt their hand and knee if trip over them self; even fall off a merry go round the soft mat will absorb most of impact. Rubber flooring will protect kids safe while they are playing on the outdoor playground, fun fitness, jungle gym, spring rider, swing and slide, seesaw.
Recycled rubber products are used in many environments indoor and outdoor. They proved to be especially efficient in playground, home play area, health clubs and other sport facilities. More than that, playground rubber flooring has many other amazing qualities such as below:
Kids will be kids, they are overflowing with energetic, they will constantly throw stuff on the ground, and playground rubber flooring will withstand all the abuse. Can withstand all the activities and games those little rascals comp up with.
You can make a funky pattern by cut the rubber flooring, There are several fashionable color of rubber mat which are eye-catching if you combination it to a pattern.
Playground need a surface that can withstand lot of bouncing, jumping and other activities which kids are famous for doing, the flooring should also be somewhat springy as to limit the injuries when children falls off the play equipment, function like shock absorber.
Playground rubber floor are slip resistant, it is resistant to weathering and aging, the surface will look amazing for a very long time even when installed outside.
Rubber mat are Environment friendly, and recycle, we are all live in one earth, we have to work together so we can nurse out planet bank to health.
The other great feature for playground rubber is noise reduction, especially when the pay are near a dense residential, night shift workers and infants maybe trying to sleep during the day. Rubber mat also easy for maintenance, rubber flooring resists dust, allergens and even water. Mold and fungi will not be able to anchor to your floor either.
Using rubber mat for outdoor playground has so much benefit, it is endure rain, summer heat and winter snow. Provide safety to our children.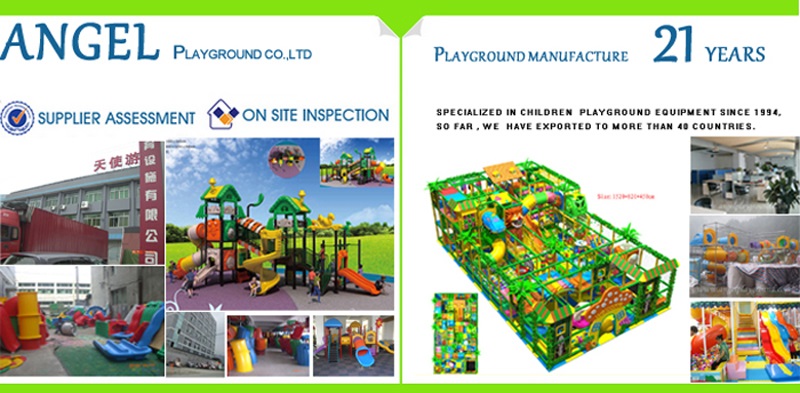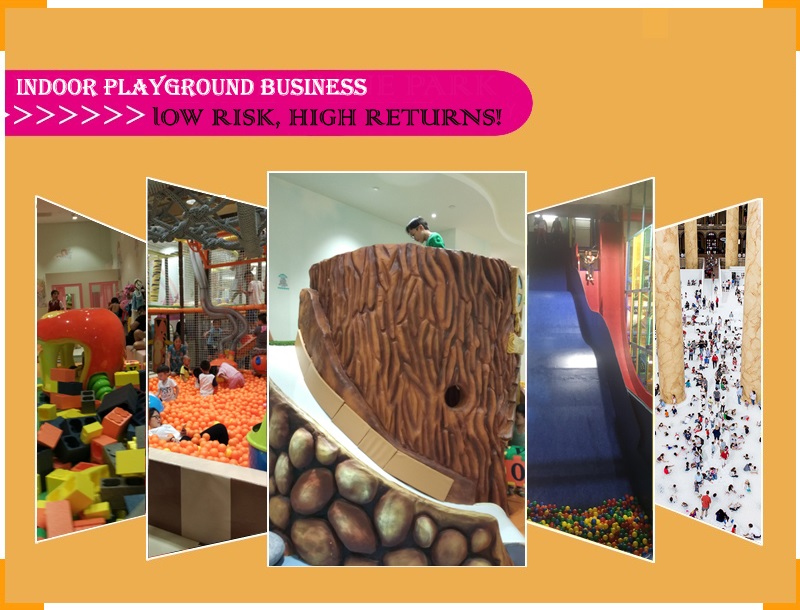 Reviews


Kate Says:
Can you please email me a catalogue

Angel Playground Equipment CO.,LTD Says:
Hi Take, Please let me know where are you from and plan for your play area, we are pleasure to make proposal for your play center.


SHARADA Says:
CAN U PLEASE SEND CATLOG

Angel Playground Equipment CO.,LTD Says:
Hi Sharada, Wish you have a nice day, please check our catalog and reply with details of your place.


Olga Says:
Hi, Could you send me the catalog?

Angel Playground Equipment CO.,LTD Says:
Hi Olga: You have a nice day, please check catalog to your email. Thanks


Andrzej Suchocki Says:
Hi, can you please share catalog

Angel Playground Equipment CO.,LTD Says:
Hi Andrzej Suchocki: Thanks for your message, We are pleasure to share catalog with you, please check our reply and feedback with more details of your inquire.


Jerica Says:
Hi can you please share catalog

Angel Playground Equipment CO.,LTD Says:
Dear Jerica: please check our reply to your email for catalog, wish get your reply soon.
Add a Review
Your Phone & Email address will not be published. Required fields are mareded*
ANY QUESTION?