Top 10 Indoor Playgrounds in Stamford & Hartford, Connecticut, USA
Views: 5767 Update date: Nov 08,2021
01
Get Air Trampoline Park
11 Riverbend Dr S, Stamford, CT 06907
02
Honey Joe's Family Coffeehouse
5 Broad St Unit 2b, Stamford, CT 06901
03
Pop In! Play Space & Cafe
1997 Palmer Ave, Larchmont, NY 10538
04
Crystal's Fun Spot
100 Greyrock Pl, Stamford, CT 06901
05 Chelsea Piers Fitness
1 Blachley Rd, Stamford, CT 06902
06
Romp n' Roll Wethersfield
1275 Silas Deane Hwy, Wethersfield, CT 06109
07
Jump On In
405 Alumni Rd, Newington, CT 06111
08
My Gym Children's Fitness Center
150 S Main St, West Hartford, CT 06107
9
KIDZONE
234 Talcottville Rd, Vernon, CT 06066
10
It's Playtime
380 W Main St, Avon, CT 06001
01
Get Air Trampoline Park
We have thousands of square feet of wall-to-wall trampolines to jump, bounce and flip for hours of fun! Our Open Court has side-by-side trampolines – a massive space that allows everyone to jump around.
So Many Options!
You'll find vertical trampolines, a trampoline dodgeball area and individual trampolines in the Main Court. Plus, trampoline lanes to get you some serious air to dunk a slamball or launch into a foam pit.
Address:11 Riverbend Dr S, Stamford, CT 06907
Phone:(203) 427-0902
https://getairsports.com/stamford/

02 Honey Joe's Family Coffeehouse
Honey Joe's is named after a beloved teddy bear. Originally her Mom's, Susan adopted him as her own. He has accompanied her through every stage of her life: childhood, college, numerous moves, marriage, and parenthood. Now the cycle continues as her own kids adore him. Honey Joe encompasses our vision for a community hub: comfortable for all with an air of sophistication with a bow tie. Just as stuffed animals join us on our life journey, we want people in every stage of life to feel at home at Honey Joe's Family Coffeehouse.
Address: 5 Broad St Unit 2b, Stamford, CT 06901
Phone:(203) 324-0803
https://www.honeyjoescoffee.com/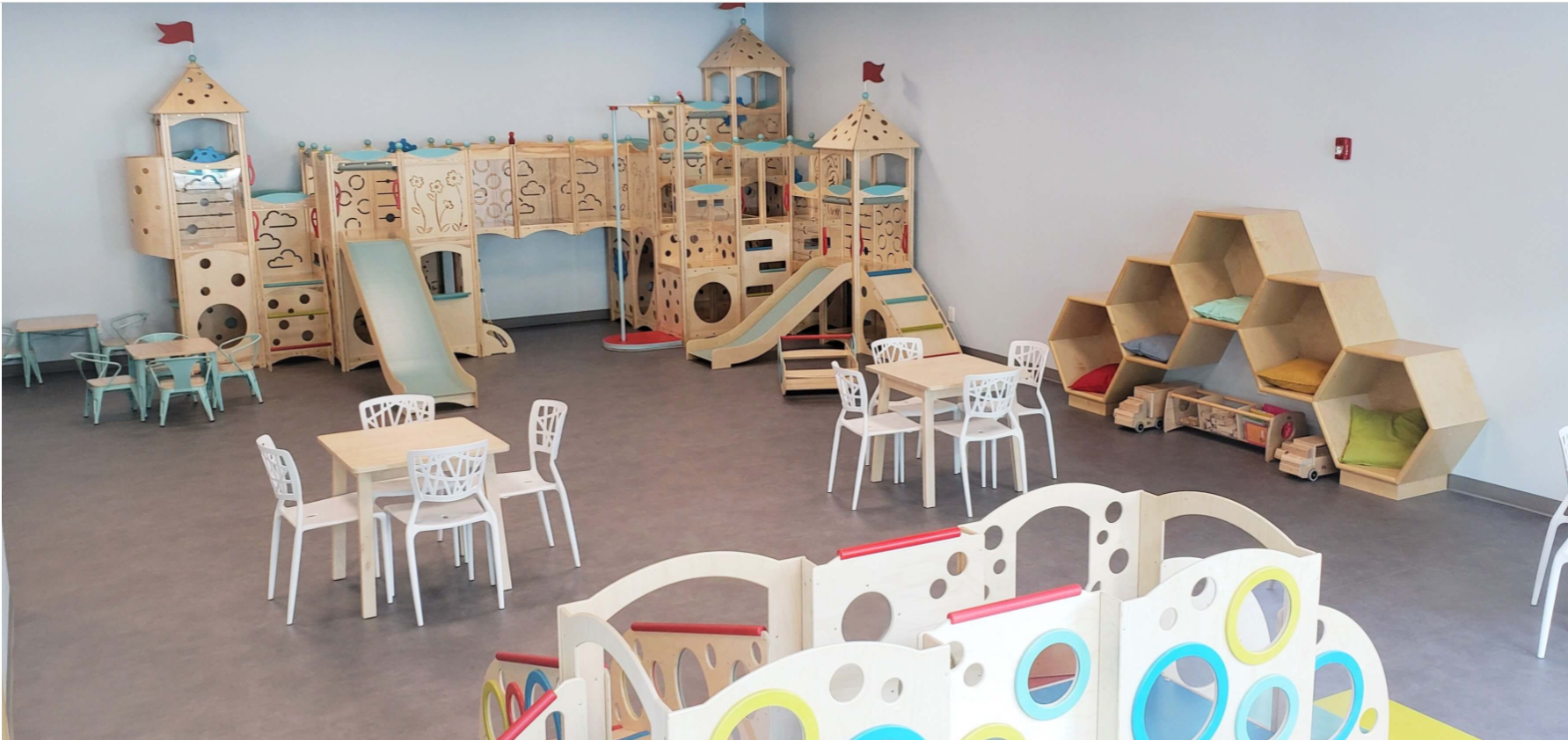 03
Pop In! Play Space & Cafe
Designed specifically for families with children under 6 years of age, Pop in! Play Space & Café offers fun and unique opportunities for both physical and imaginative play for kids and a space for parents to foster community. Our indoor play space was recently featured on News 12.
Address:
1997 Palmer Ave, Larchmont, NY 10538
Phone: (914) 315-6863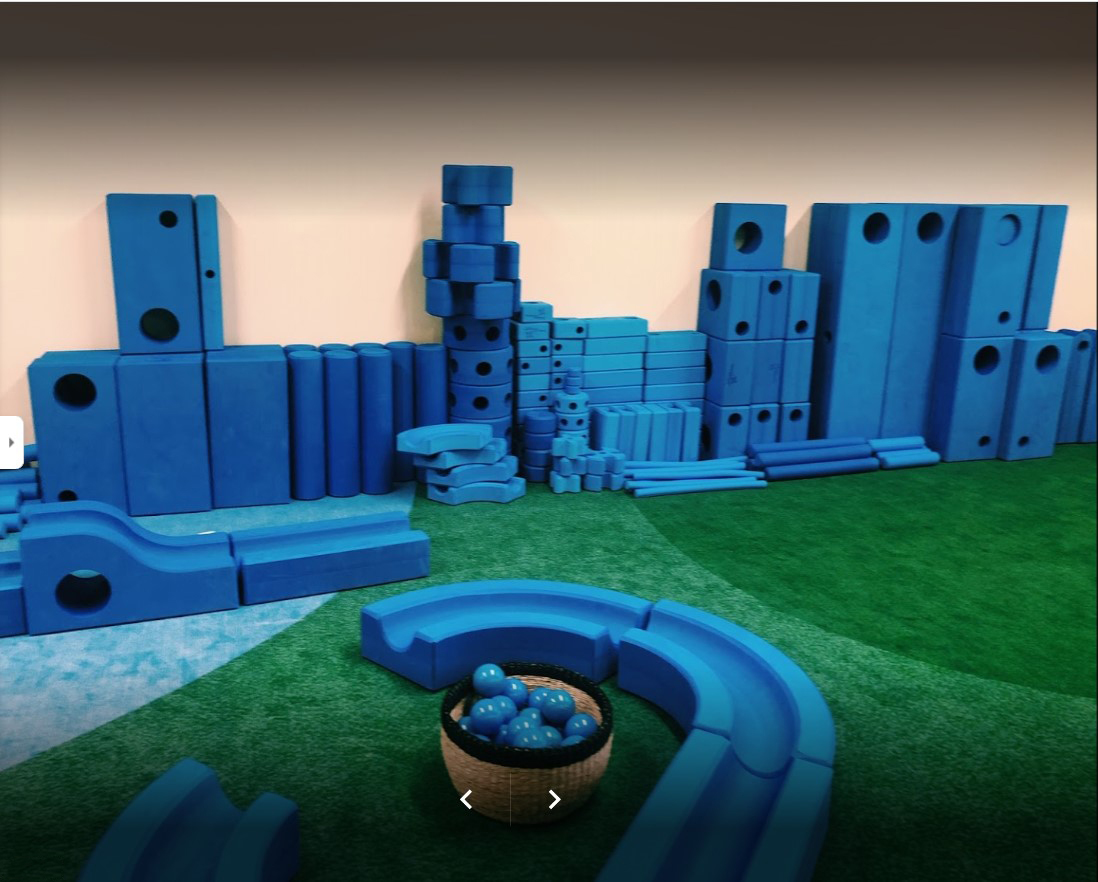 04
Crystal's Fun Spot
Crystal's Fun Spot at Enfield offers play areas for children younger than 2 to late teens and entertainment even for parents. Features include:
Open play area, gated play areas for babies/crawlers and toddlers
Only one entrance - easy to keep track of your kids
Carpeted flooring
Plenty of seating for the parents throughout the play area
Birthday Party Packages available
Monthly events sign up
Address:100 Greyrock Pl, Stamford, CT 06901
Phone:(860)-741-2237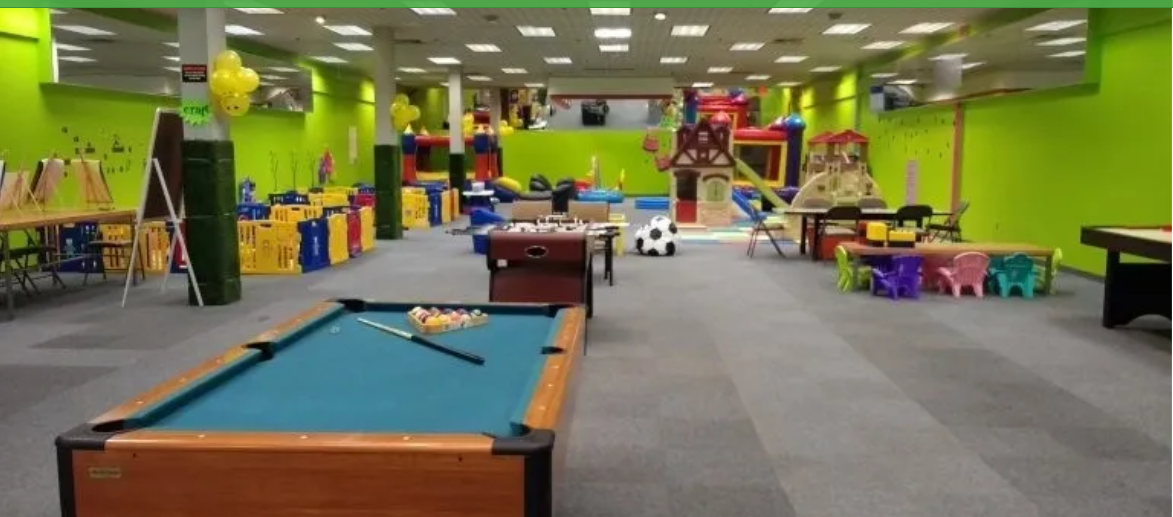 05
Chelsea Piers Fitness
Babysitting services are available for the convenience of our family members. Affordable hourly rates allow busy parents to enjoy a workout while children ages 6 months to 5 years enjoy time in our colorful, vibrant Kid Zone.
Address:1 Blachley Rd, Stamford, CT 06902
Phone: (203) 989-1000
https://www.chelseapiersct.com/fitness/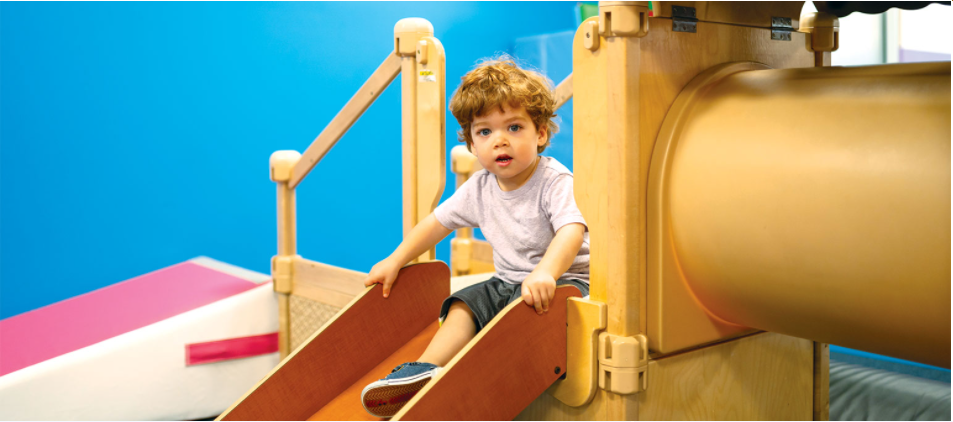 (best) indoor playground in ,Hartford,Connecticut, USA
06
Romp n' Roll Wethersfield
At Romp n' Roll Wethersfield, we prepare your child for future success. They'll gain the tools they need to learn, make friends, and grow in a healthy, positive environment. Their imaginations will thrive in our learn through play environment. They'll experience activities and classes that spark their imagination and allow them to thrive and be successful. Our proprietary curriculum rotates weekly and is designed specifically for little ones ages 3 months through 5 years, targeting developmental milestones through art, music, and physical activity. What's more, our classes are parent-friendly to encourage caretakers to take part in the process.
Address:
1275 Silas Deane Hwy, Wethersfield, CT 06109
Phone:(860) 436-5821
https://rompnroll.com/wethersfield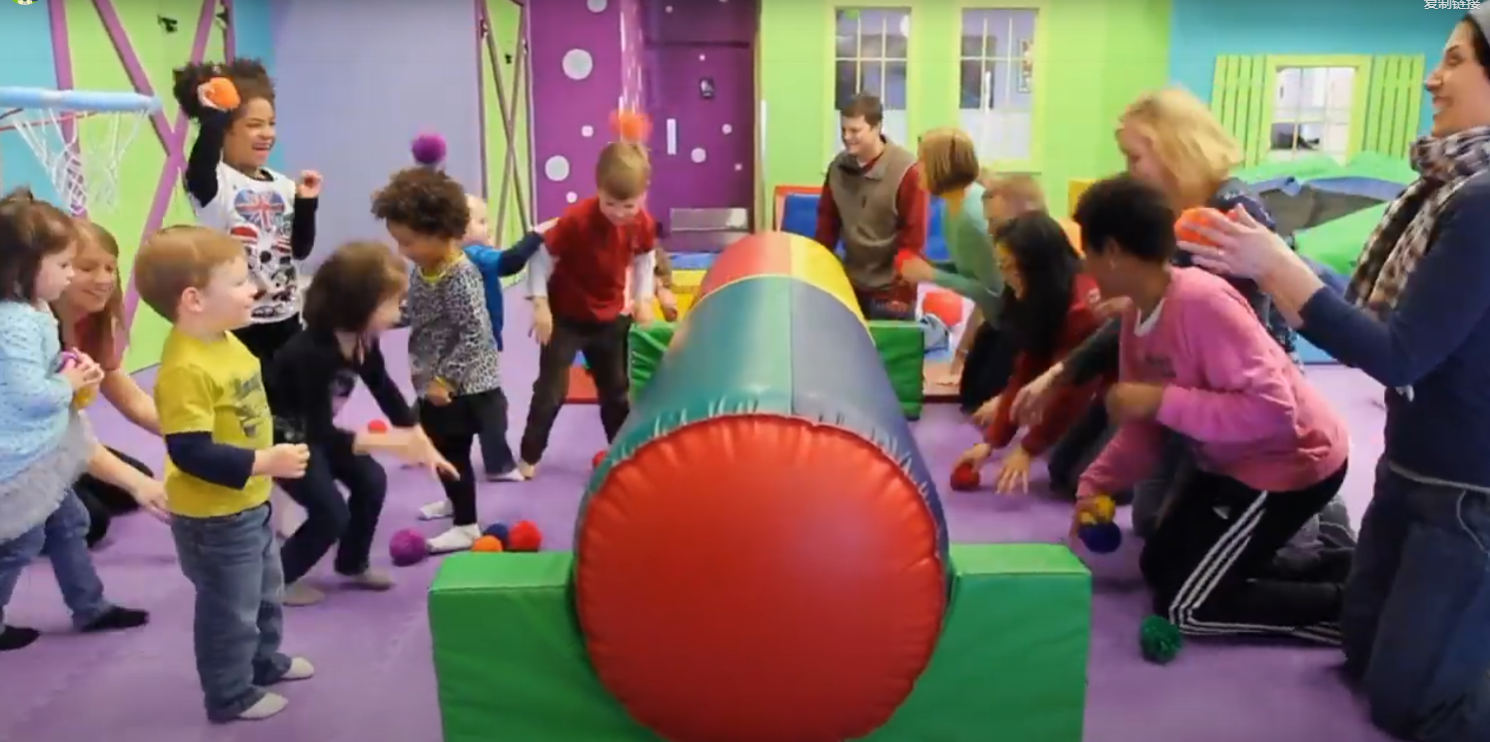 07 Jump On In
Jump On In was created in 2005 as New England's first and largest indoor inflatable and jumping facility. The idea behind Jump On In was to provide something that hadn't existed in New England before: A private party place in a safe environment that allows children to invite a large number of guests to enjoy an athletic, active party on inflatable equipment and trampolines! We'd love to have you come over and Jump On In!
Address:405 Alumni Rd, Newington, CT 06111
Phone:(860) 436-3600
https://jumponinfun.com/newington/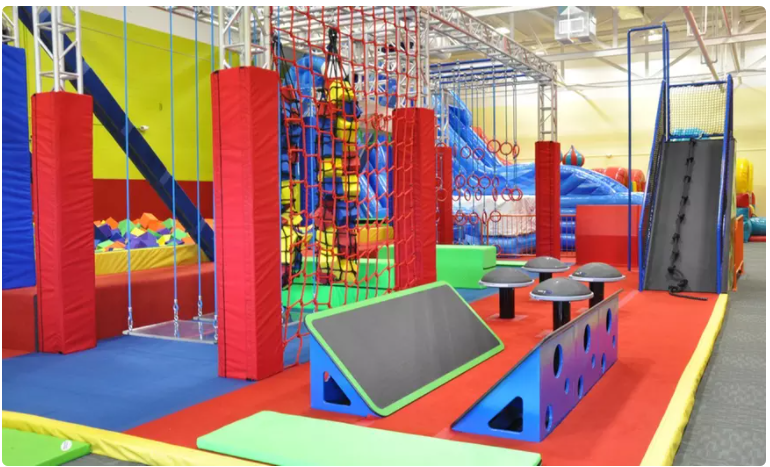 08
My Gym Children's Fitness Center
My Gym was born out of our passion to teach children in a fun, physically engaging environment. We delighted in seeing children's eyes light up for all those incredible milestones, from the tentative first steps to tumbling down soft mats. Sharing the parents' excitement at their children's accomplishments was the high point of our day.
We knew from the start that, through fun and captivating activities, we could accomplish great things. Our goal: To create an environment where children feel loved and supported so their self-esteem and confidence can flourish. Now, more than 35 years later, we're proud to say that all children of all abilities can succeed and thrive at My Gym.
With 700+ locations worldwide, our dream of active, giggling children growing into happy and confident adults has been realized. We cherish every one of our members and are grateful to have each as part of our My Gym family.
Address:
150 S Main St, West Hartford, CT 06107
Phone: (860) 521-2822
https://www.mygym.com/westhartford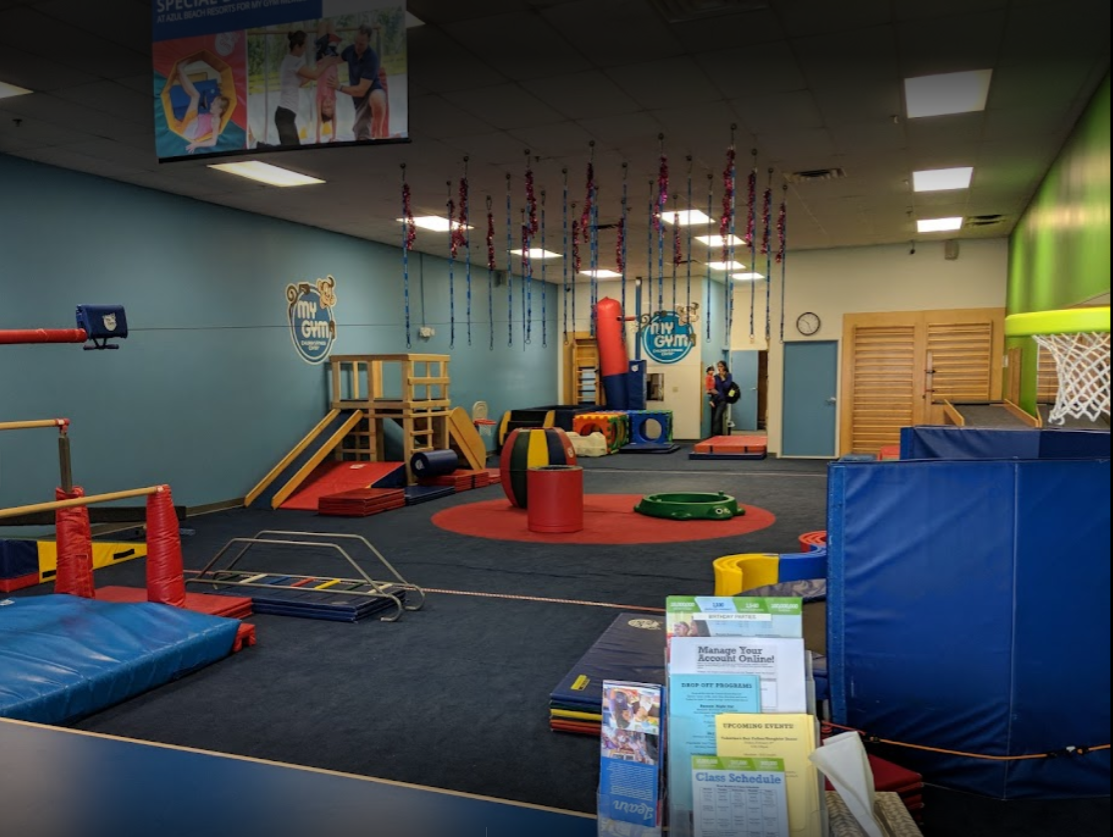 9 KIDZONE
Kidzone is a family fun center located in Vernon, CT. Filled with fun activities for kids of all ages to enjoy. We're a proud supporter of the 60 minutes of play a day in a clean and safe kids zone. With HUGE inflatables, climbing walls, arcade, toddler section, and much much more, your kids will have a blast in the ZONE just for them!! Your one-stop shop for family fun at an affordable price!!
Address:234 Talcottville Rd, Vernon, CT 06066
Phone:(860) 926-4242

10 It's Playtime
It's PlayTime is not just an indoor playground for kids 10 and under, it is a placefor kids to explore, imagine,and play. With our two story soft playscape, interactive tiny town,and redemption games your childrenwill be entertained for hours!
Address:380 W Main St, Avon, CT 06001
Phone:(860) 404-5537
https://www.itsplaytimeavon.com/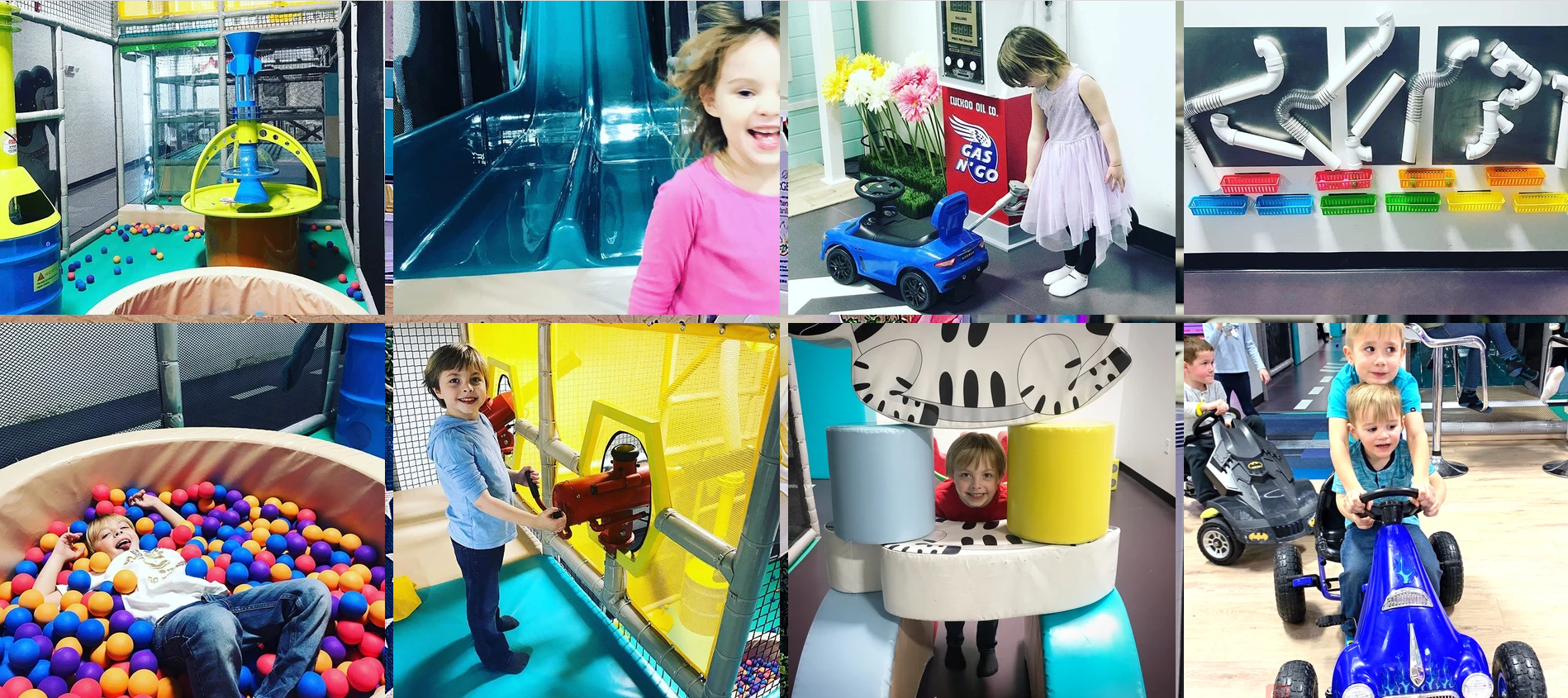 Comments

Khalid Says:
I would like to setup play ground for kind to teens indoor activities approximately how much it will cost

Angel Playground Equipment CO.,LTD Says:
Thanks for your message, Plase check our reply to your email about the process.

Sahar Says:
I would like to get the price and catalog please

Angel Playground Equipment CO.,LTD Says:
Hi Sahar, Nice day. please check our reply to your email regarding catalog. Looking forward to setup your kids play center

Fabiola Magana Says:
I will love a copy of pricing ,sizing,and contact info ..thank you so much!

Angel Playground Equipment CO.,LTD Says:
Hi Fabiola Magana, Thanks for your message, please check our reply to your email for the process and catalog. Looking forward to your reply

Amelia Lau Says:
Please send catalogue

Angel Playground Equipment CO.,LTD Says:
Hi Amelia, Nice day, Please check catalog in your email, hope you find what you like, Appreciate your feeback.

Hari Says:
Please send the catalouge

Angel Playground Equipment CO.,LTD Says:
Thanks for your message,We are pleasure to make suggestion for your play enter, please check our reply to your email, Any questions let me know.
Leave a Reply
Your Phone & Email address will not be published. Required fields are mareded*