Common Playground
Product Description
Send Inquiry
We share some new ideal and project about indoor and outdoor playgrounds on (Google+)
Kids outdoor playground for supermarket on high quality!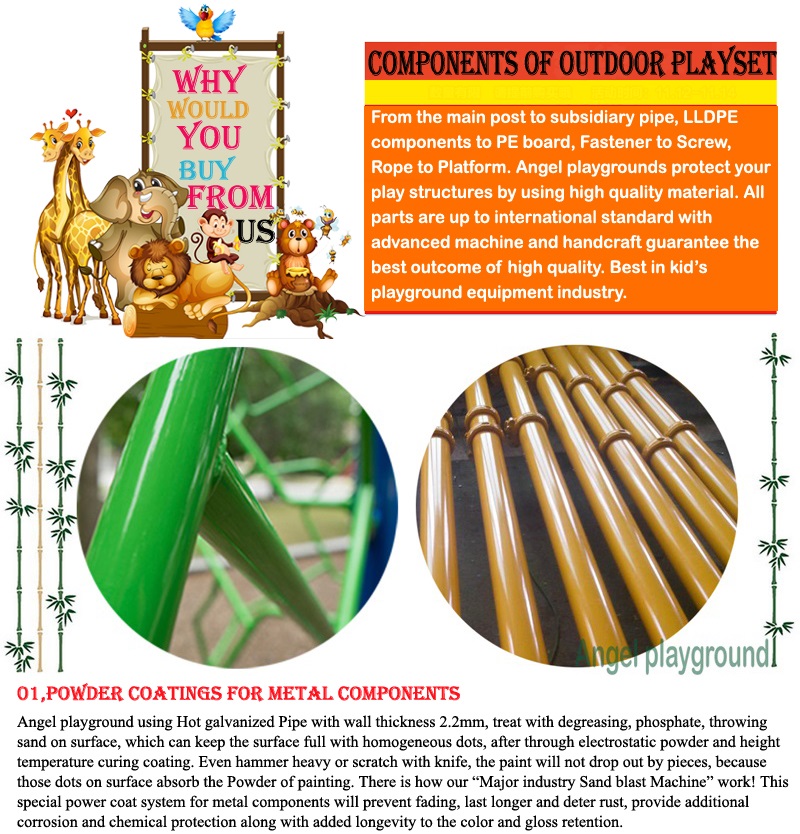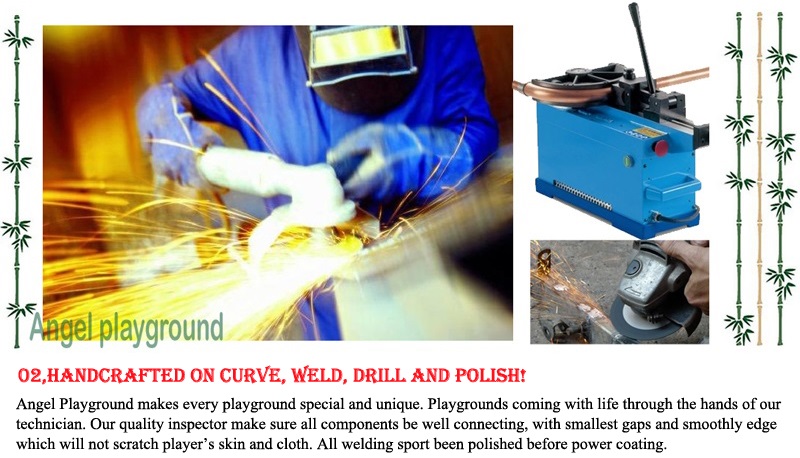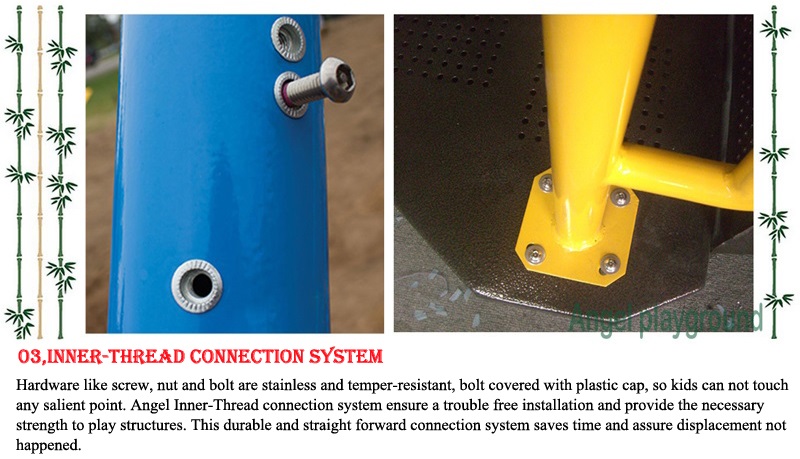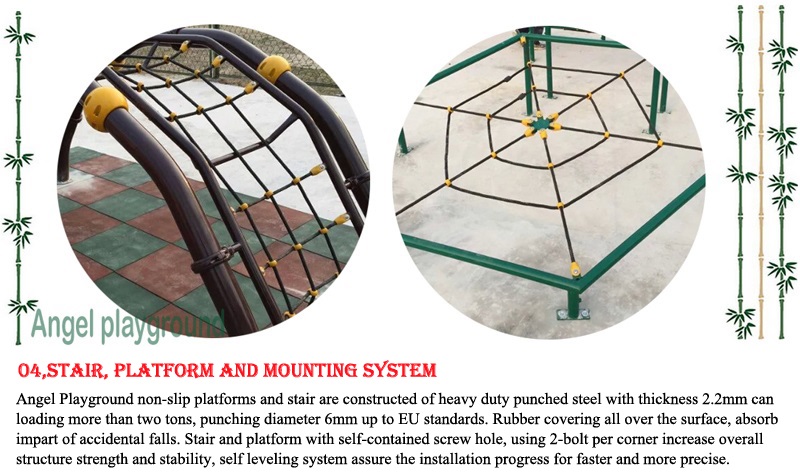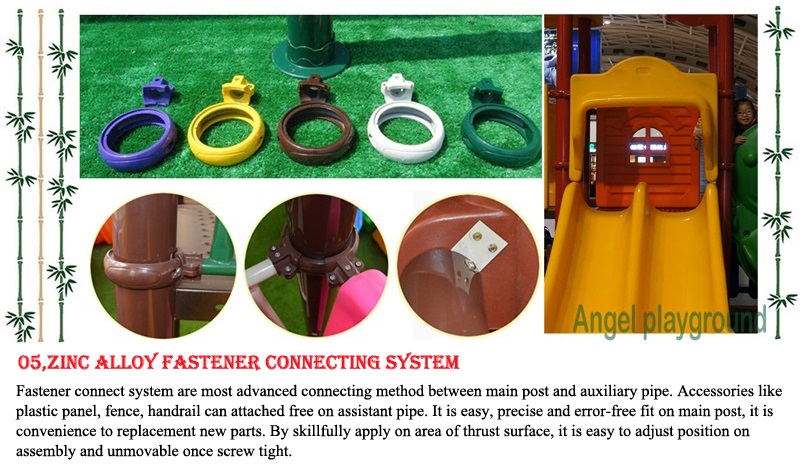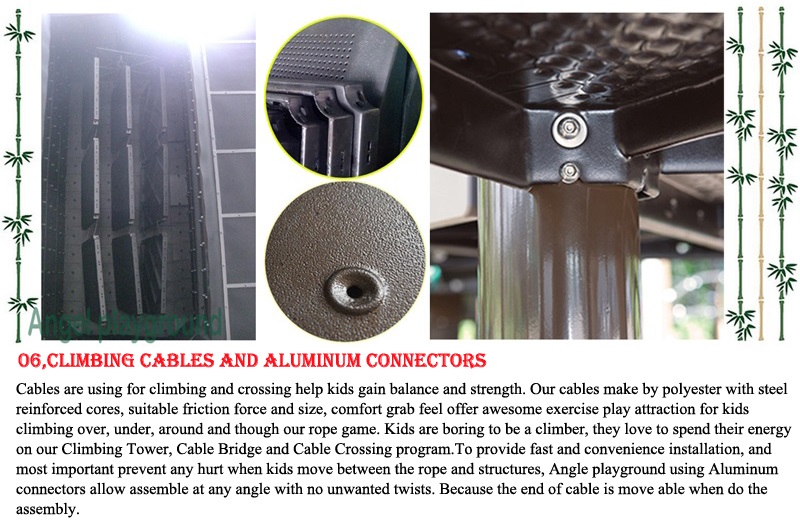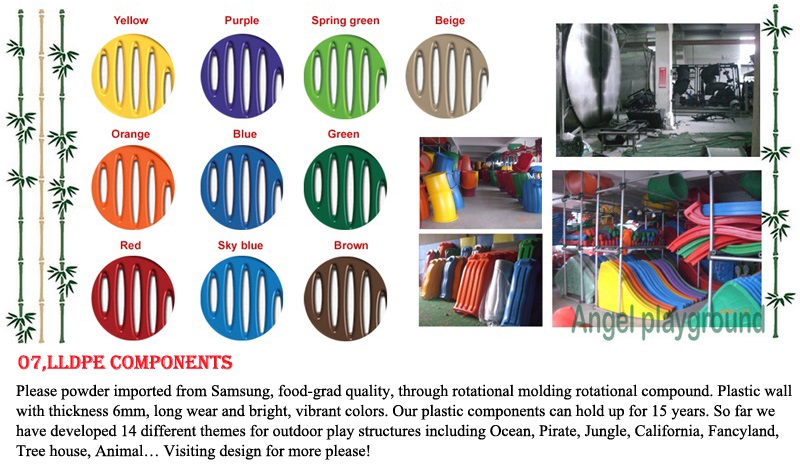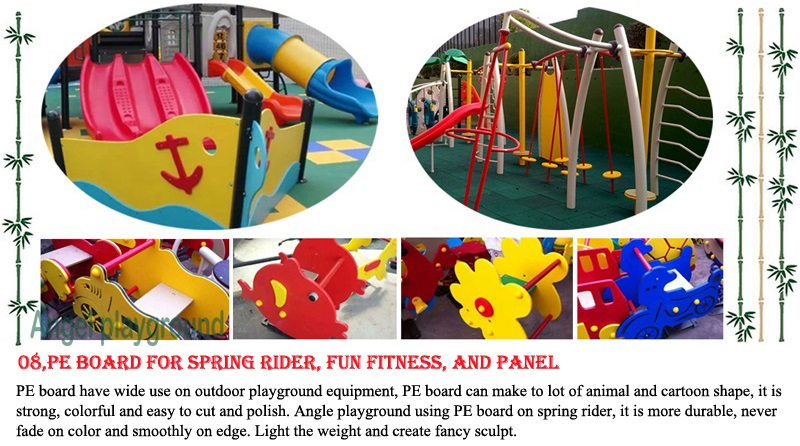 How Does Outdoor Play Equipment Improve Kids' Health?
There are three factors relative with health of our body sport, diet and emotion, Sport is most important and visual to our body. Today our kids eat too much and lack of exercise, many kids are suffer on obesity, obesity is a worldwide problem, and so many reasons cause that. Kids like exercise, but they are not good at running, walking, and swimming, they lack of endurance and perseverance. That is why we need outdoor play equipment to help them do more exercise.
Kids do not like walking long distance, because they are not good on balance. Lot of parents report an interesting phenomenon, kids asking for carry even the park only 500m far, bur once release them to the play equipment at park, they will do all the exercise and try all facility without pause, even sweat streaming down their back and wet the T-Shit. Seem like they do not know what is tired, when time is up, they will again asking for carry, they do not want to walking the 500m by their own. Does them are to tie to walking? The answer is no, they will full energy again if see some new at house. So it is obvious kids like sport, they just need correct outdoor playground to create fun same time.
Outdoor play equipment which is most popular for children do exercise, have many kinds of activities that children can choose. Children can climb, crawl, slip, stomp. They always like play on it, outdoor playground is benefit for kids' health. Nothing is more important than doing sports for their health.
We know that more and more children stay at home watching TV and surfing on Internet, which may leading to obesity and even get serious mentally illness. Such situation should worried parents. This is no doubt we should pull they out of this, kids who takes exercise regularly will keep fit, more important is exercise can develop kids well behaved and confident. You can take your children to outdoor playground under the fresh and clean air. If kids play at outdoor play equipment with their friends or with you together, kids will be close you and their friends. Playground makes kids' life more joyful, contribute to the development of kid's ability to response agilely, and also contribute to improving their mood. They move a lot when do exercise, kids do more sports will o be more activity. On other hand for parents, you will have good mood too when watching kids become more optimistic. Also exercise will help kids get rid of their inertia. If kids keep doing exercise regularly, they can't be a lazy person.
May research say that exercise contributes directly to kids' health, so outdoor playground play very important role in kids' life. Kids play more on outdoor play equipment, not only benefit on physically, also mentally and better perform in society at future.
Reviews


Jakub Says:
Mogę pójść o katalog

Angel Playground Equipment CO.,LTD Says:
We are pleasure to help you regarding kids playground business, Process please kindly check your email, We will provide customized design and set up on your place.


ALI ALSALEM Says:
Please send me the catalog.

Angel Playground Equipment CO.,LTD Says:
Hope this message find you well, we are pleasure to make proposal for your kids play area, please check our reply to your email. Thanks!


ALI ALSALEM Says:
Amazing, I would love to get more details, catalogs, etc.

Angel Playground Equipment CO.,LTD Says:
Please check reply to your email, Please follow the process and provide layout informaiton, We are pleasure to make suggestion for your kids playground.


Cecilia Says:
Hi can you send me the catalog please

Angel Playground Equipment CO.,LTD Says:
Got your message, Thanks! Please check your email for process of start indoor playground, Looking forward your reply with layout information


Mike Dean Says:
Hello I would like a catalog.

Angel Playground Equipment CO.,LTD Says:
Nice day! Already sent, please check and reply with information of your play area."
Add a Review
Your Phone & Email address will not be published. Required fields are mareded*
ANY QUESTION?