Playground 50-100m2
Product Description
Send Inquiry
This four level design have very good look and rich on play equipment, this indoor playground have slide on the building from level four to level three, on level four have lot of tunnel, which kids can watch their friends play on below level, on level three have net tunnel cross the structures, on level one and level two have different slide to the ball pit.
Turn-Key indoor playgrounds supply by Angel playground!
Inclusive Ce Approved Indoor playground equipment on competitive price- Angel playground!
This set purchased by Intersystem EU s.r.o in Dukelska 295/34,014 01 Bytca,Slovakia.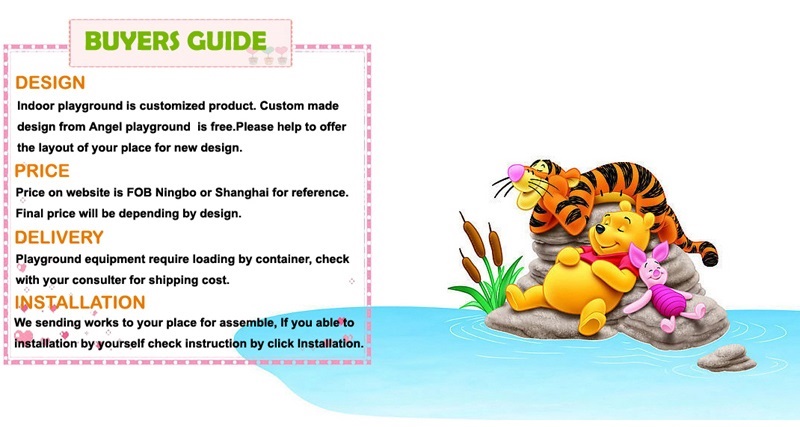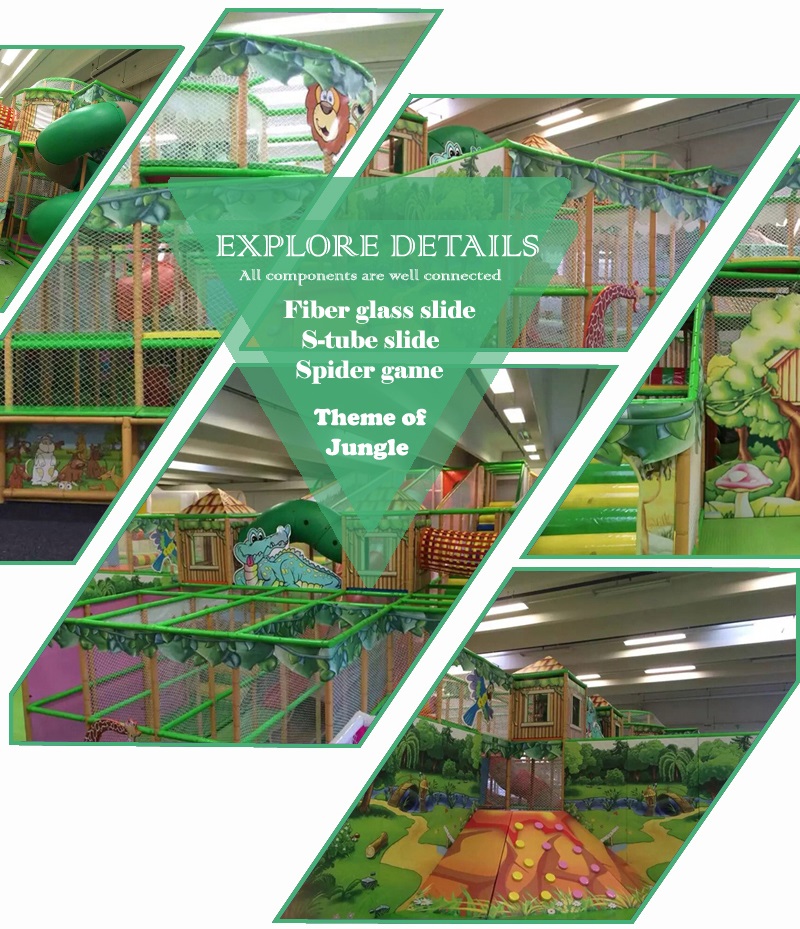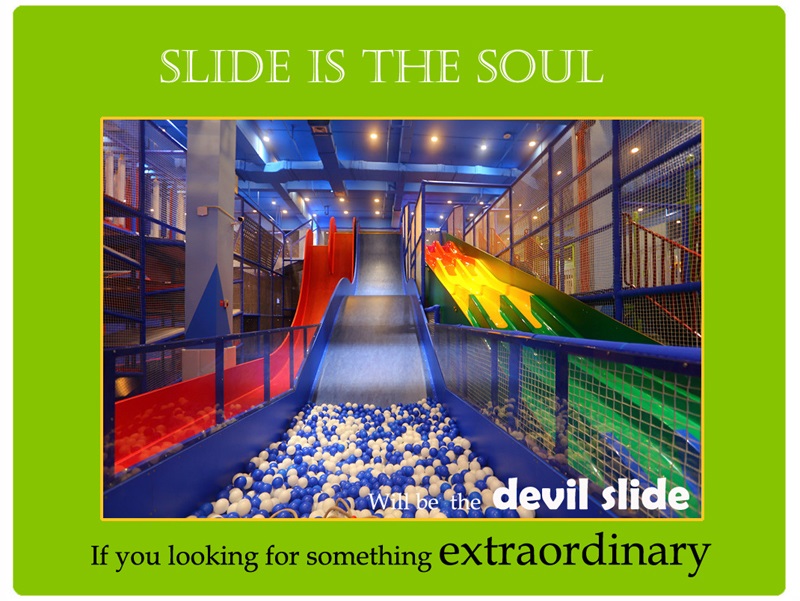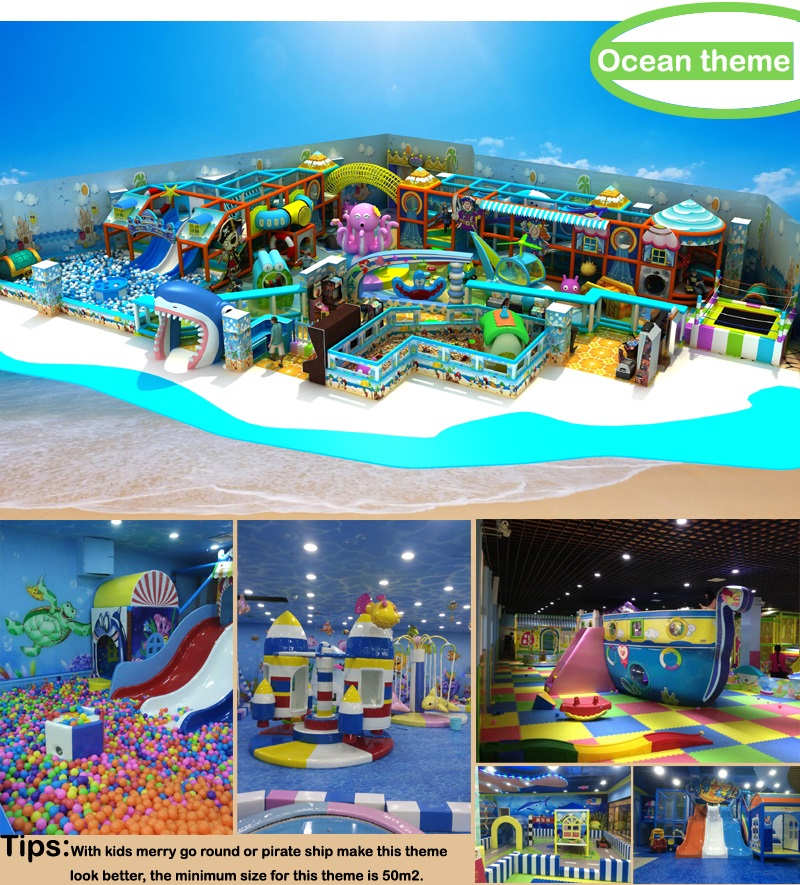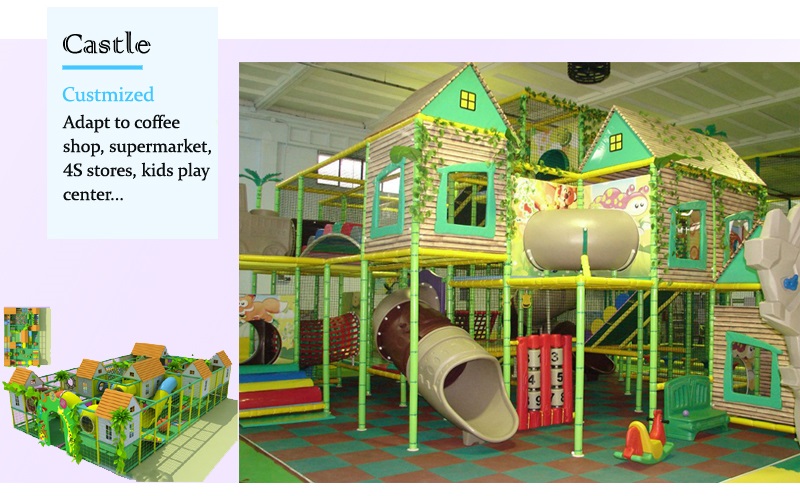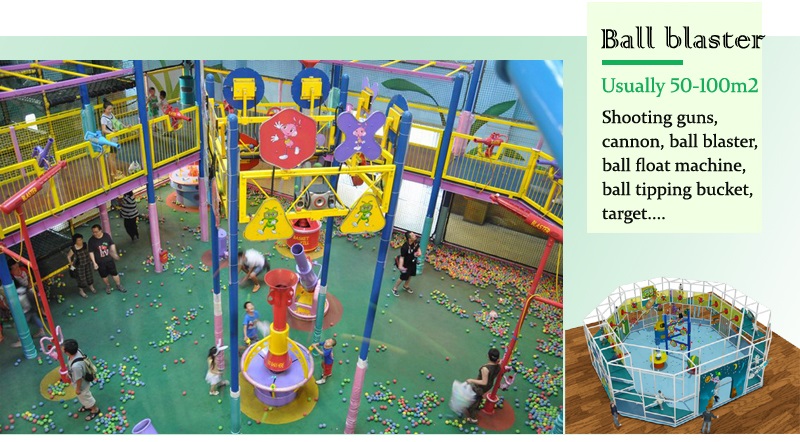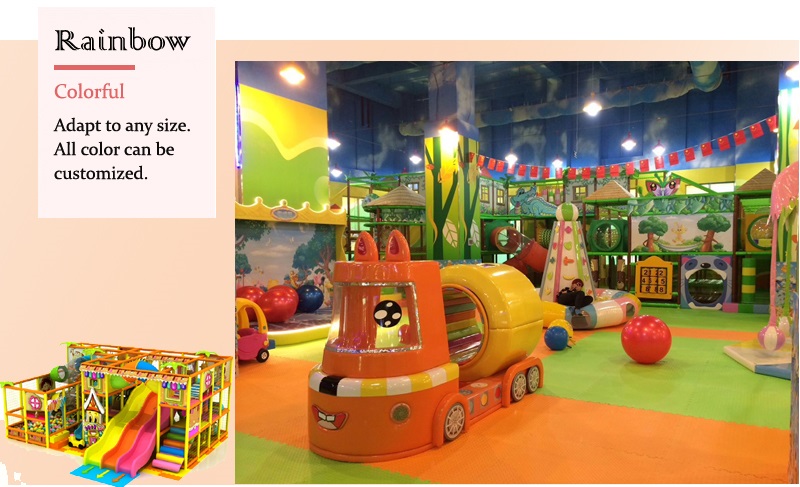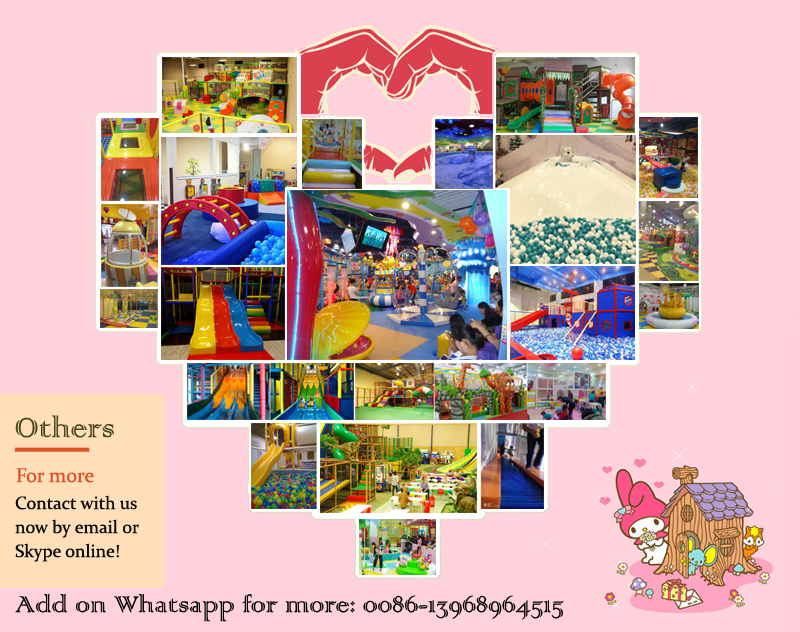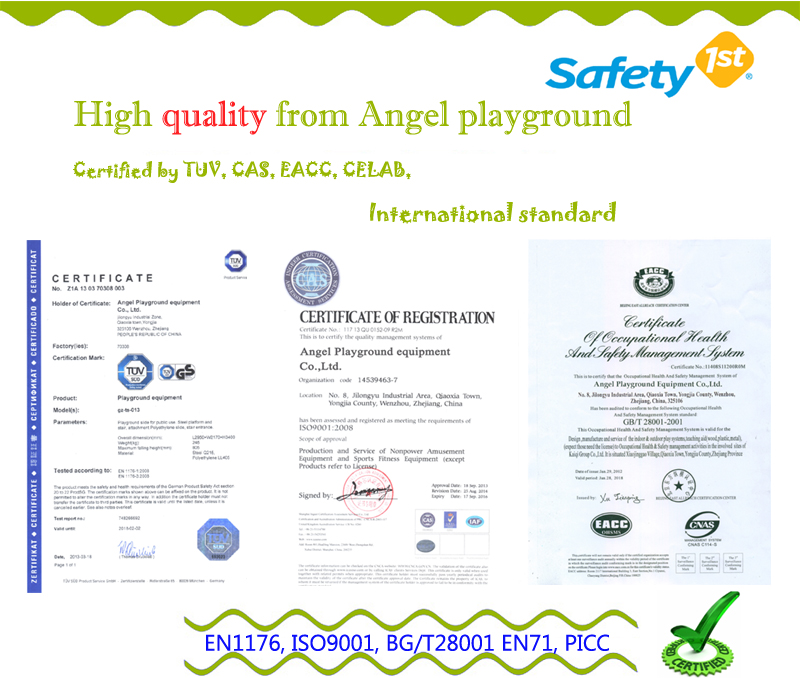 Does New Semester Mean the Disappear of Indoor Play Centre for Children?
The happy vocation finally comes to the end, children have to leave the indoor playground equipment and get their stuffs prepared for the new semester. This must be the most unpleasant moment in the whole summer. Children are reluctant to part with their dear friends and the Indoor Play Centre in which they have fun for the vocation. The new semester and school life in children's mind symbolize the fare well with their beloved playground. You can imagine how heartbreaking it will be! But does it really like what the children are thinking of? Maybe the kids are just worrying too much.
To begin with, there are many school activities organized by schools or education institution to gratify children's intention to play and have fun. These indoor playground activities include activities organized in classes, in other play center by teachers. Therefore, even though parents forbid kids from playing in the indoor playground, children can get the chance to by attending activities organized by schools instead. These school activities will be no less interesting than indoor playground activities because kids have a lot of partners and friends and they will get rewarded by the teacher when they finish the task fast and well.
In addition, children seem to forget about their weekend time. Going to school doesn't mean that all the time has to be devoted to classes and homework. It's okay to ask parents to take you out to relax and have fun after you finish the task assigned by the teachers. If you don't play tricks to your parents, it is very likely that they will permit to have you enjoy your time in the indoor playground for a while. Kids should believe that every kid is born with the right to play, so it is reasonable to ask your parents for the right.
Last but not least, children can try to make good use of the equipment set in schools for students to play, during the breaks or after schools, invite some of your good friends to play with you, though the equipment may be not as comfortable than that of indoor playground, they equal in the function of bringing fun and happiness to children. It is a very efficient access to building up good relationship with your classmates and at the same time killing your lonely time at home.
In conclusion, the start of the semester never means the disperse of Indoor Play Centre from children's daily life. If you like, everywhere can be an indoor aground.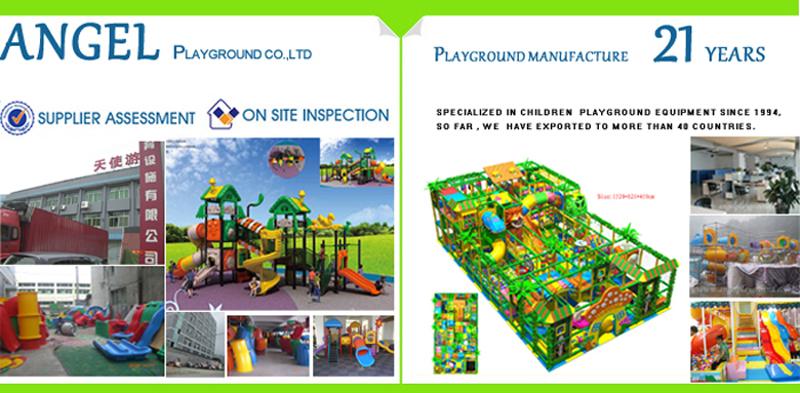 Reviews


Tiffany Stone Says:
Please send a catalog.

Angel Playground Equipment CO.,LTD Says:
Hi Tiffany: Got you message, Please check our reply on your email, Thanks!


Laura Lee Says:
Could you send me your catalog with pricing. Thanks

Angel Playground Equipment CO.,LTD Says:
Hi Laura: Price list of outdoor playground have share by email, please check and confirm items you need.


Mway Says:
Kindly send the catalog please .

Angel Playground Equipment CO.,LTD Says:
Hi Mway: Price list already share though email, please check and confirm the items you like.


FT1996 SDAF Says:
Necesito el catalogo

Angel Playground Equipment CO.,LTD Says:
Hi: Have share information to you through email, please check and reply with more info of your inquire.


norsiah binti mohd nor Says:
HAI, PLEASE SEND ME YOUR CATALOGUE

Angel Playground Equipment CO.,LTD Says:
Hai Norsiah: We already sent, please check your email box.
Add a Review
Your Phone & Email address will not be published. Required fields are mareded*
ANY QUESTION?