Mini Indoor Playground
Product Description
Send Inquiry
This two level Indoor Park Facility on irregularity shape, have a kids trampoline, a single slide from second level to the ball pit, the passageway on second floor are a circle with kids house, net tunnel, single plank bridge, plastic tunnel across the gate, then a single slide to the ball pit, on first level have two swings and other small toys.
We share some new ideal and project about indoor playgrounds on Facebook, Follow us to see what may including on each design.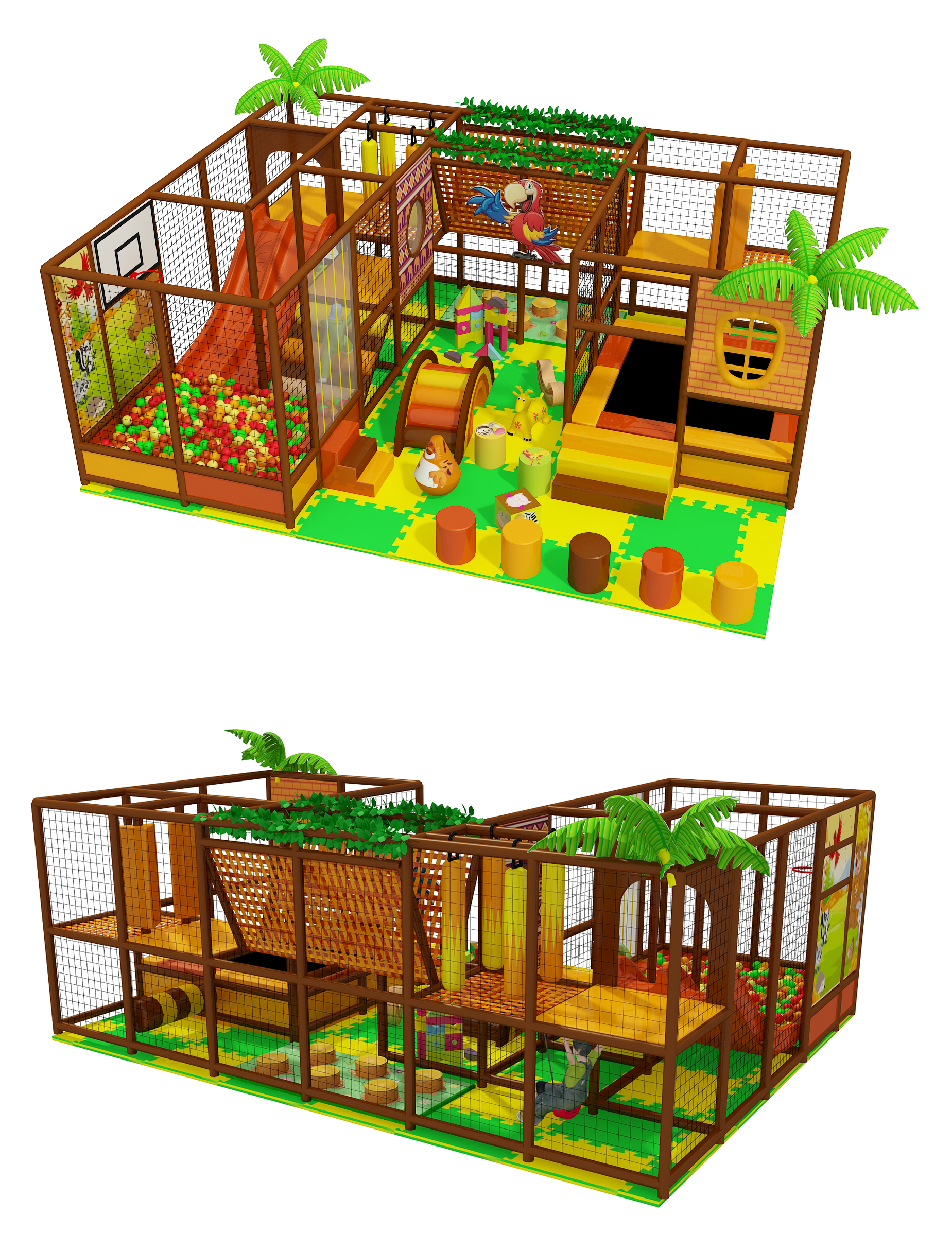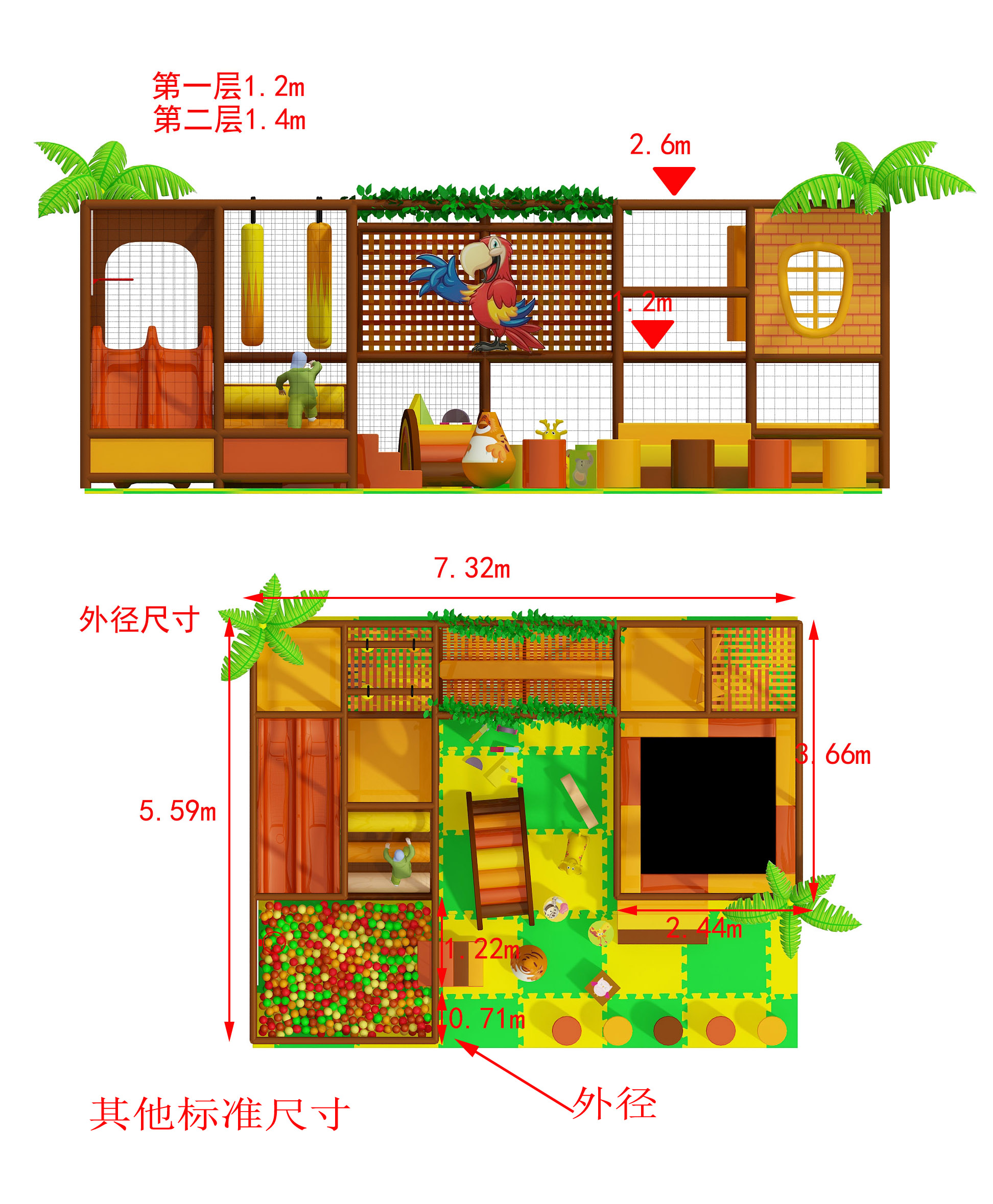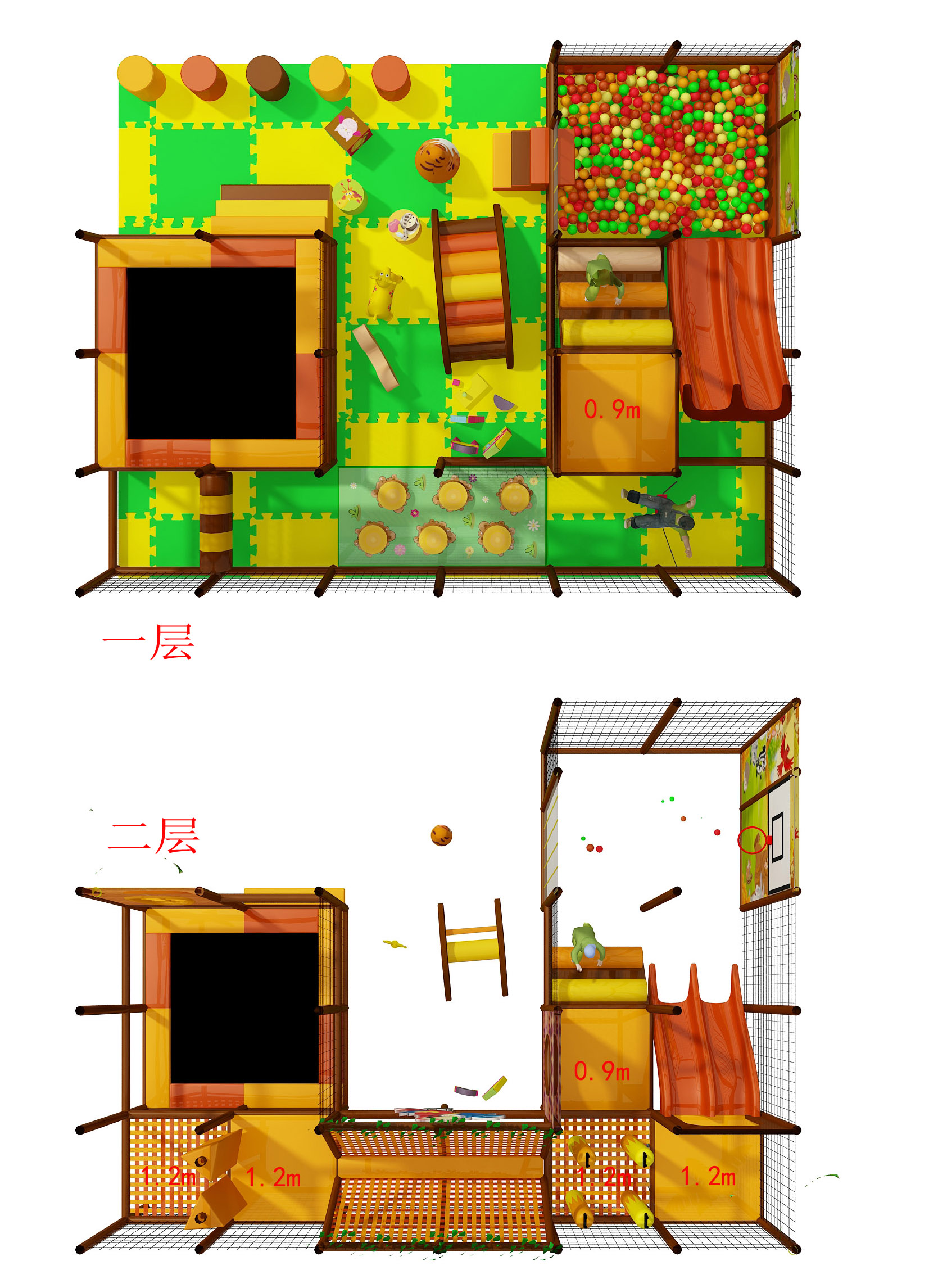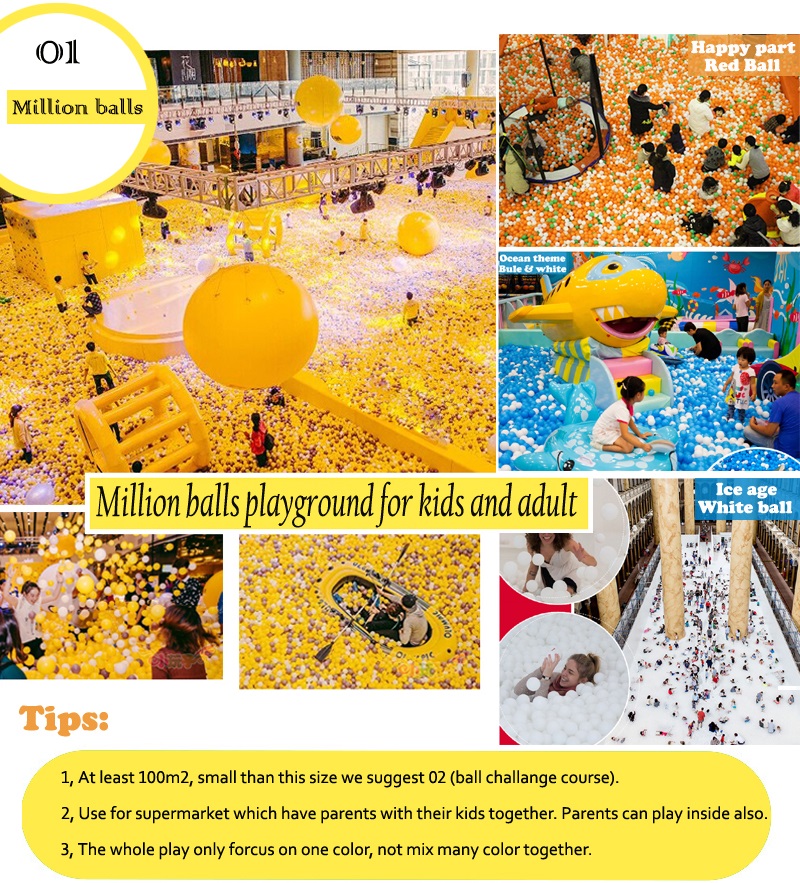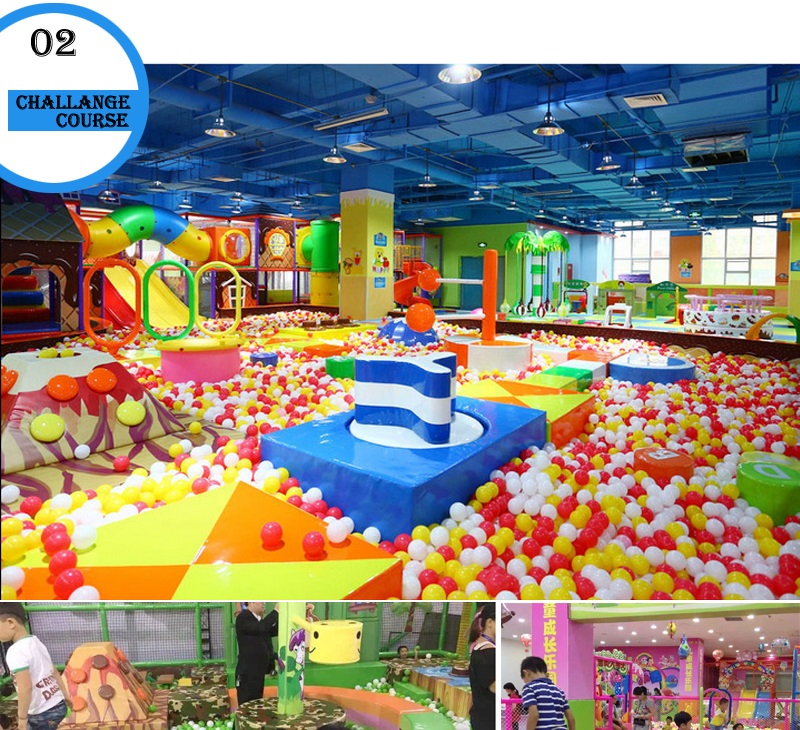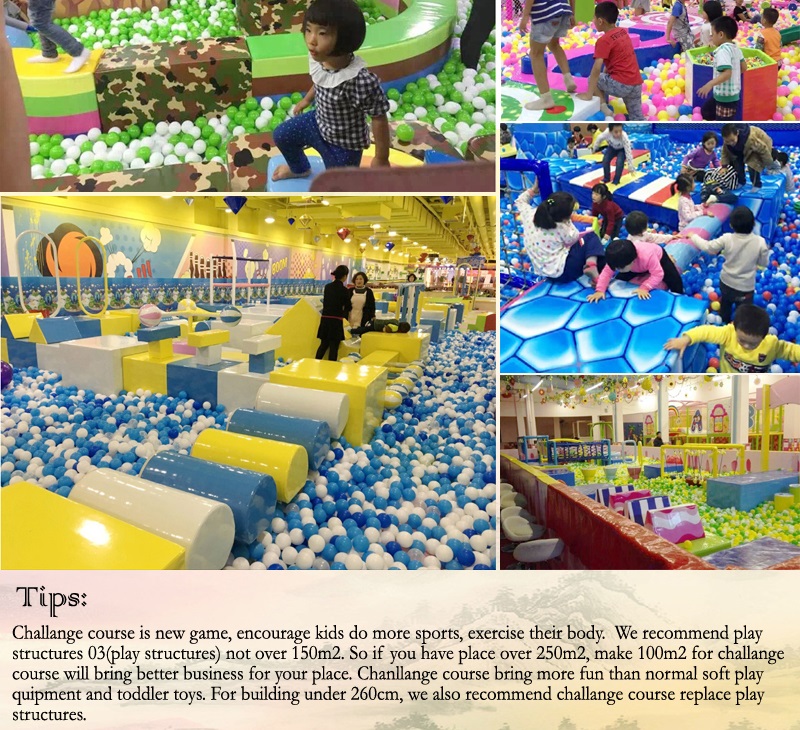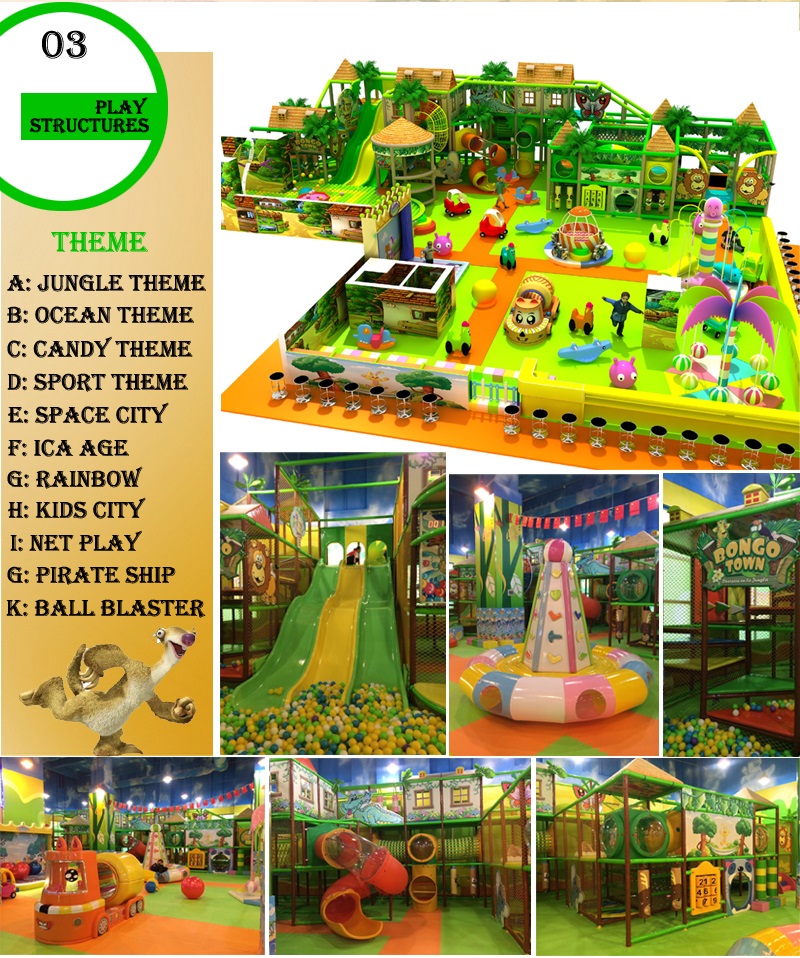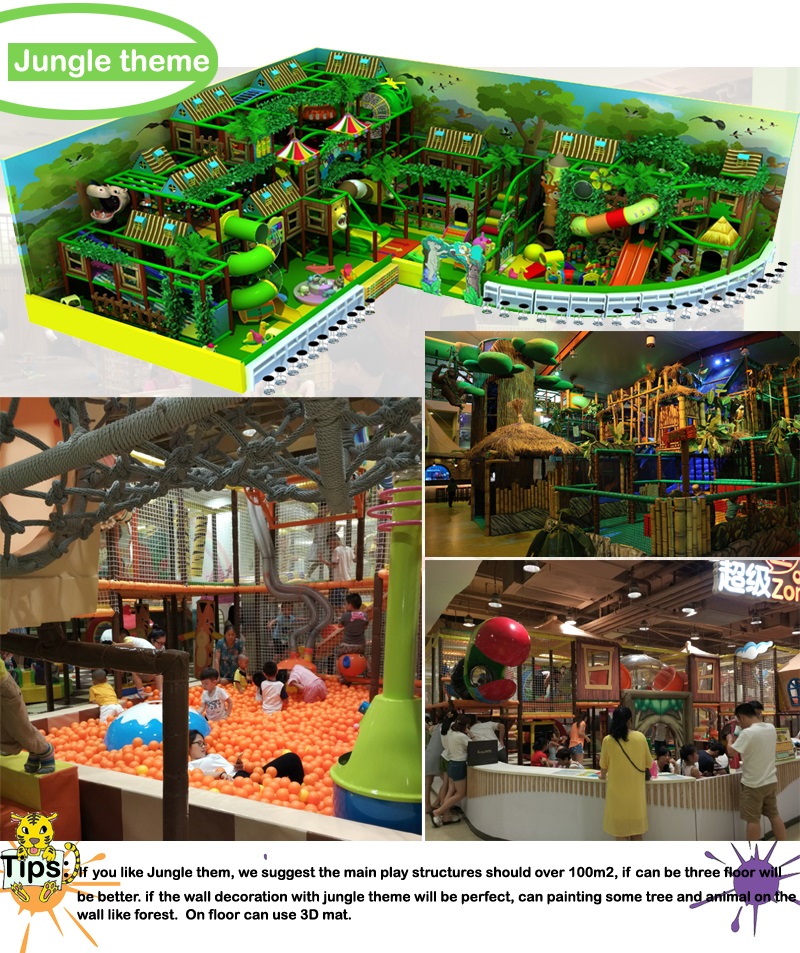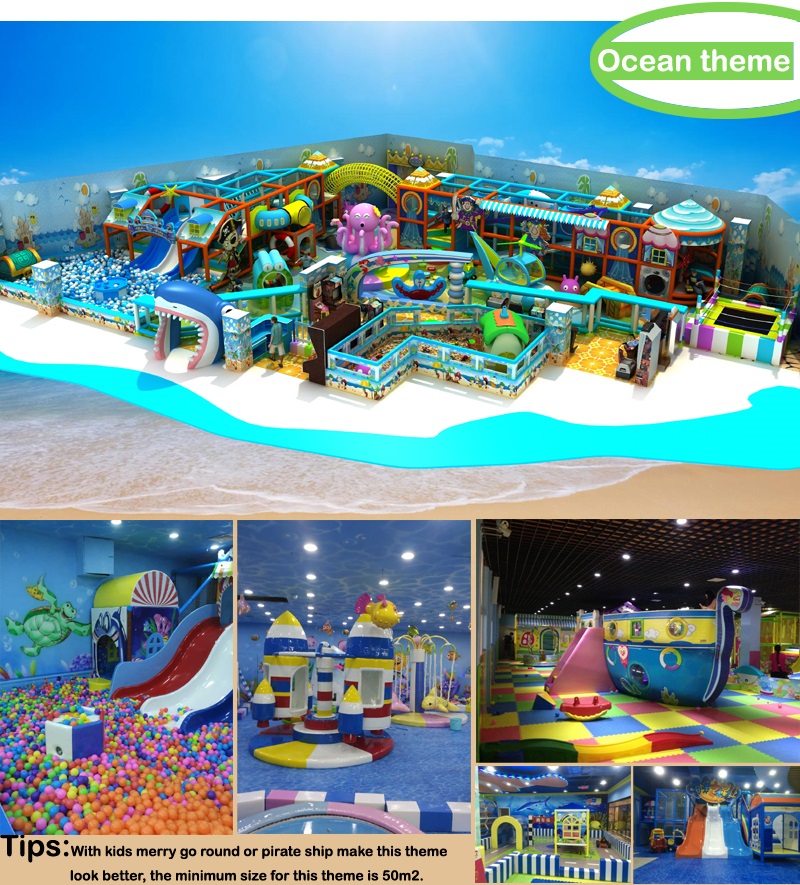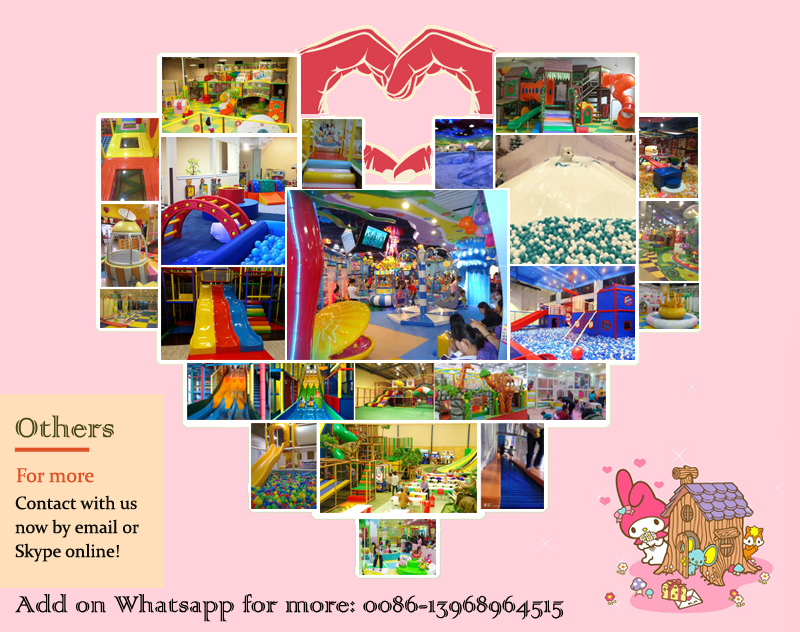 Let's Go to the Indoor Park Facility for Celebrate the Halloween
Among all the western festivals prevalent in China these days, the one that attracts kids most, I guess, would be the Halloween. Compared with the children's day on July 1st, Halloween has more to share with our kids. While you walking on the street, you can see shops, restaurants, and malls garnished with elements of Halloween, the prevalent atmosphere of the festival is so strong that everyone would join in to it. Actually, it is not only a festival for kids and teenagers, but also a day for adults. I am sure that parents now must be faced with the problem of how to celebrate the day with their kids, while as far as I'm concerned, Indoor Park Facility center is just a suitable place.
To start with, most Indoor Park Facility would no doubt follow the fashion of our society to make it a place filled with the atmosphere of the Halloween. Since the going to the malls or walking in the streets are not proper activities for children for each of these places will be filled with crowds of people, therefore, going to the indoor playground is a good way to stay away from the crowd and meanwhile find a place both quiet and safe for kids. Instead of presenting kids with gifts, it would satisfy them more to have fun with their peers on the happy day.
In addition, on Halloween day, not all activities outside are suitable for kids. Some are mainly organized for kids. If kids are incidentally exposed in such a situation, it is possible that some of them may get frightened because of the scaring masks or costumes. While in the kids indoor playground, decoration and activities are all organized in a gentle form, which are all within the acceptance of kids, hence it is unlikely that a kid would get frightened in the playground equipment.
What's more, indoor playground equipment is a perfect of getting spending extra time to decorate your time or get the house in a mess after the decoration and celebration. As we all know, in western countries, people would decorate their homes and prepare parties for celebration. So some children may also show eagerness to follow their way to decorate their house and invite their friends for fun. Since most parents are too busy to satisfy the requests of their kids, this is the best solution is to take them to the indoor playground for the festival.
If you never thought about celebrating the Halloween, then start it from now. If you are worrying about where to celebrate it with your kids, then I'll advise you to go to the Indoor Park Facility place with your kids.
Reviews


Jakub Says:
Mogę pójść o katalog

Angel Playground Equipment CO.,LTD Says:
We are pleasure to help you regarding kids playground business, Process please kindly check your email, We will provide customized design and set up on your place.


ALI ALSALEM Says:
Please send me the catalog.

Angel Playground Equipment CO.,LTD Says:
Hope this message find you well, we are pleasure to make proposal for your kids play area, please check our reply to your email. Thanks!


ALI ALSALEM Says:
Amazing, I would love to get more details, catalogs, etc.

Angel Playground Equipment CO.,LTD Says:
Please check reply to your email, Please follow the process and provide layout informaiton, We are pleasure to make suggestion for your kids playground.


Cecilia Says:
Hi can you send me the catalog please

Angel Playground Equipment CO.,LTD Says:
Got your message, Thanks! Please check your email for process of start indoor playground, Looking forward your reply with layout information


Mike Dean Says:
Hello I would like a catalog.

Angel Playground Equipment CO.,LTD Says:
Nice day! Already sent, please check and reply with information of your play area."
Add a Review
Your Phone & Email address will not be published. Required fields are mareded*
ANY QUESTION?