Trampoline Park in South africa
Views: 447 Update date: Dec 08,2022
01,Rush Greenstone Indoor Trampoline Park
Address:Cnr van Riebeeck and, Modderfontein Rd, Greenstone Hill, Johannesburg, 1616 South Africa
02,Jump4Joy Trampoline Park Waterfall
Address:J4J1, P1 Parking Level Watercrest Mall, 141 Inanda Rd, Waterfall, Durban, 3652 South Africa
03,21 Jump Street Mall of The South
Address:Shop B014 Mall of the South, Cnr Swartkoppies Road & Klipriver Drive, Aspen Hills, Johannesburg, 2190 South Africa
04,Jump4Fun Indoor Trampoline Park
Address:Building 2, 30 Mynhardt St, Gants Plaza, Cape Town, 7140 South Africa
05,Gravity Indoor Trampoline Park For kids
Address:Entrance 4, Baywest Mall, 100 Baywest Blvd, Hunters Retreat, Gqeberha, 6045 South Africa
06,iJUMP Trampoline Arena (Clearwater)
Address:Cnr Christiaan de Wet Rd &, Hendrik Potgieter Rd, Strubens Valley, Roodepoort, 1735 South Africa
01,Rush Greenstone Indoor Trampoline Park
Rush is an indoor extreme Trampoline Park with 1500-2500 square meters of adventure, excitement, fun and challenges.
Show rich boobs – amateur bodybuilding shows beginner steroid cycle for sale how long does it take to build muscle mass? – no nonsense bodybuilding – it really works.
Rush features around 1700 square meters of wall to wall interconnected trampolines, including dodge-ball courts, a 18000 cube foam pit, hydraulic slam dunk basketball hoops, battle Beam and best of all a 4 meter high Performance Wall. Rush also features a wavy lane and fidget ladder at selected parks.
Address:Cnr van Riebeeck and, Modderfontein Rd, Greenstone Hill, Johannesburg, 1616South Africa
Phone:+27 87 230 0290
Online:https://www.rushsa.co.za/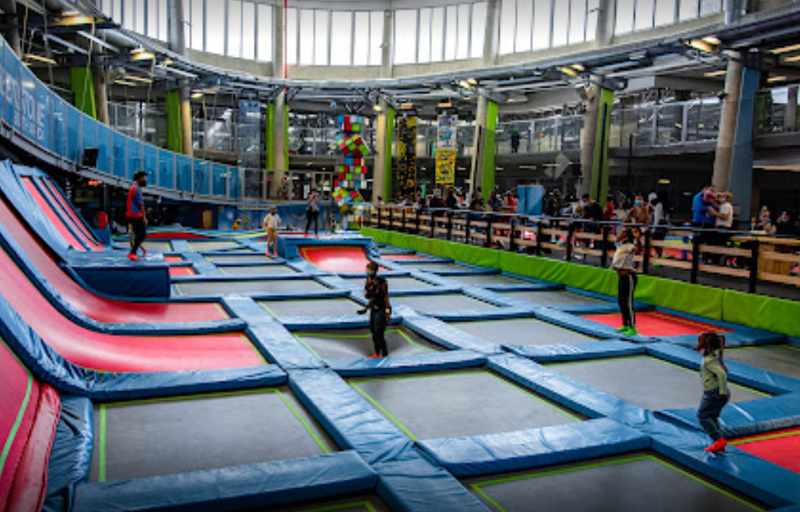 02,Jump4Joy Trampoline Park Waterfall
Each Jump 4 Joy party is unique and fun in its own way. Our job as your host is to make your party the best ever for you and your friends.
Jump 4 Joy Parties are fun, inclusive, and hassle-free for kids and parents. We are the ultimate kid's party venue!
Address:J4J1, P1 Parking Level Watercrest Mall, 141 Inanda Rd, Waterfall, Durban, 3652South Africa
Phone:+27 31 100 0166
Online:https://www.j4j.co.za/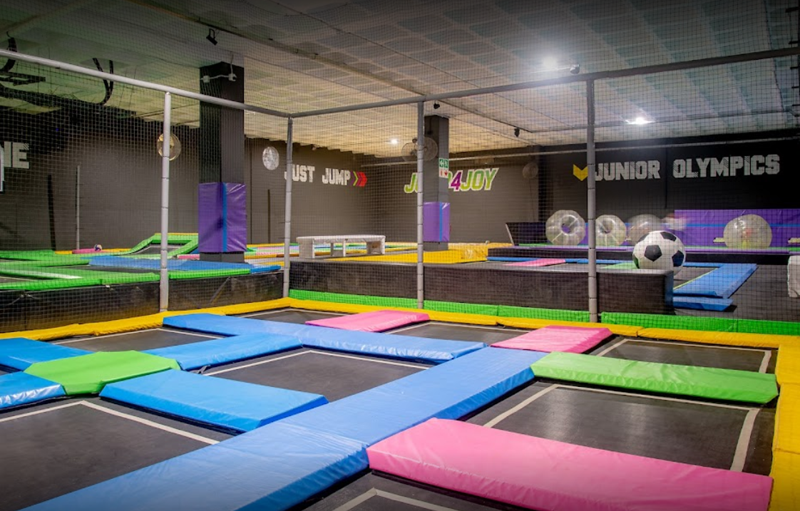 03,21 Jump Street Mall of The South
Let your imagination go, wall to wall trampolines inviting you to Jump, connected angled Trampolines, Foam Pits, Dodge Ball & Ninja Obstacle Course bring your family and friends to come and Jump of the walls!
Address:Shop B014 Mall of the South, Cnr Swartkoppies Road & Klipriver Drive, Aspen Hills, Johannesburg, 2190South Africa
Phone:+27 67 915 8309
Online:https://jumpstreets.co.za/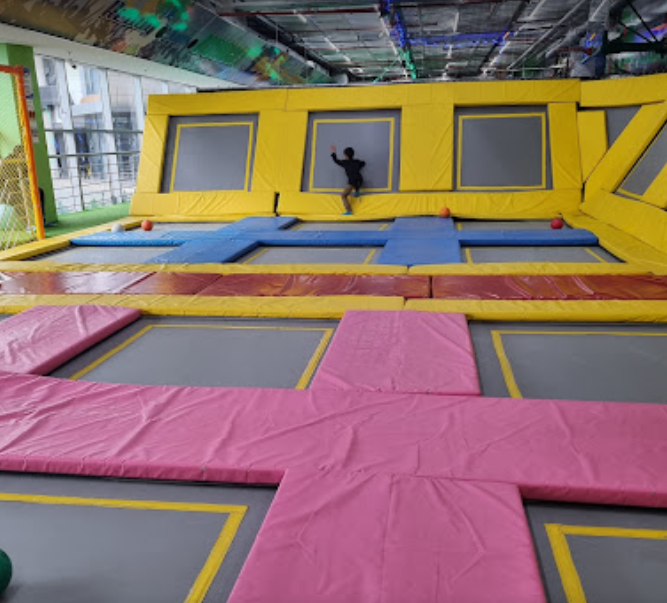 04,Jump4Fun Indoor Trampoline Park
J4F Entertainment Centre offers Jump4Fun™ Indoor Trampoline Park, glopark™ Glow in the Dark Indoor Golf, Clamber Climb Wall, Just4Fun Games Arcade and Pizamo Eatery & Cafe.
Exhilarating entertainment for families, schools, corporates, the young and the young-at-heart! We offer an Open Jump area, an Airbag Drop Zone, Dodgeball, Basketball Slam Dunk, 9-hole Indoor Glow in the Dark Golf Course and a Gaming Arcade for loaded fun. Take care of your hunger at our Pizamo Eatery & Cafe, serving great pizzas, wraps, burgers and more. Plus Free customer Internet.
Address:Building 2, 30 Mynhardt St, Gants Plaza, Cape Town, 7140South Africa
Phone:+27 81 230 2038
Online:https://j4f.co.za/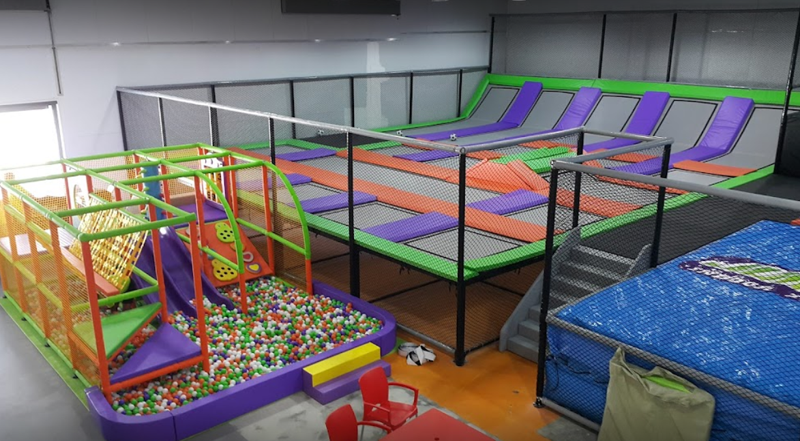 05,Gravity Indoor Trampoline Park For kids
Gravity Indoor Trampoline Park in Port Elizabeth has over 2000m2 of pure adventure waiting for you! Trampolines, foam pits, rope course and climbing walls, basketball and more
Address:Entrance 4, Baywest Mall, 100 Baywest Blvd, Hunters Retreat, Gqeberha, 6045South Africa
Phone:+27 41 492 4623
Online:https://gravitype.co.za/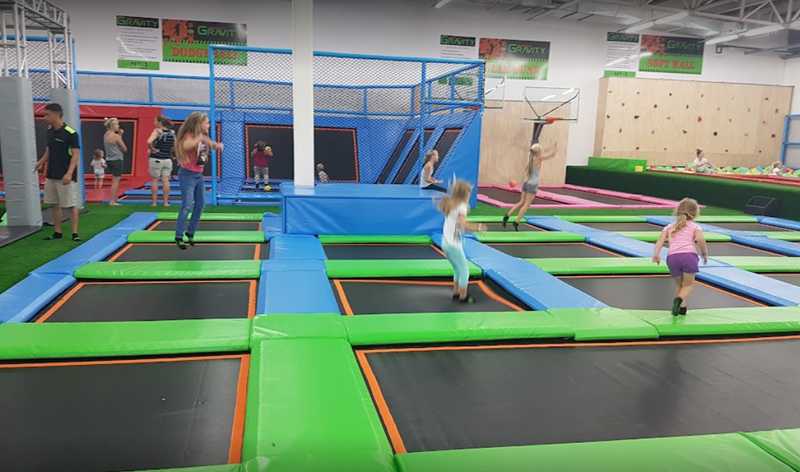 06,iJUMP Trampoline Arena (Clearwater)
iJUMP is a new and exciting family entertainment and trampoline experience arena suitable for adults and kids alike.
With over 1000 square meters of wall-to-wall trampolines, our facility has a general jump arena, trampoline dodgeball, foam pits, slam dunk tracks, extreme jumping, fitness classes and more; including the exciting iKIDZ arena that houses over 400 square meters of trampoline and playground area reserved exclusively for the little ones. We also cater to group events, including birthday parties and corporate events. What more could you want from your ultimate extreme fun destination?
Address:Cnr Christiaan de Wet Rd &, Hendrik Potgieter Rd, Strubens Valley, Roodepoort, 1735South Africa
Phone:+27 11 086 6720
Online:https://ijump-trampoline.co.za/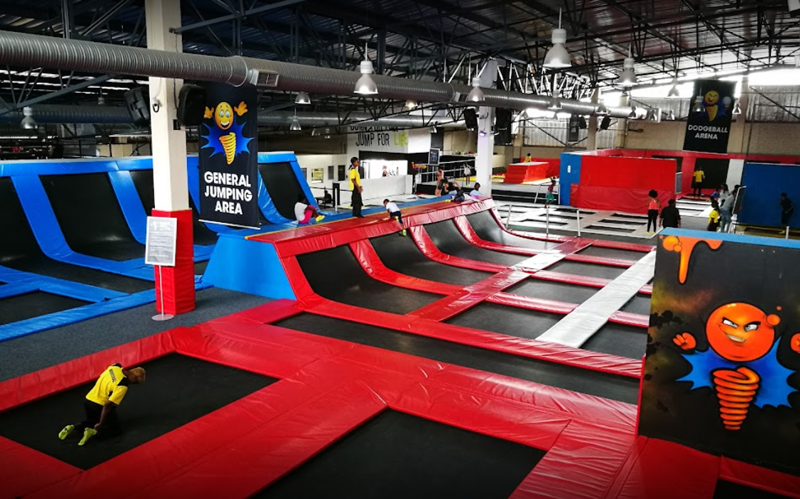 Comments

Ram Says:
Please email the catalog and pricing. Thank you.

Angel Playground Equipment CO.,LTD Says:
Hi Ram: Thanks for your message, Please check our reply to your email

Keshini Says:
Catalog and pricing please

Angel Playground Equipment CO.,LTD Says:
Hi Keshini: Thanks for your message, Please check our reply to your email. Please also share us more details of your inquiry

Andrea Lowe Says:
Id love a copy of pricing ,sizing,and contact info ..thank you so much

Angel Playground Equipment CO.,LTD Says:
Hi Andrea: Please check our reply to your email about the process and catalog etc...

Kasia Says:
I'd like to see your catalogue please. I'm in the process of researching different products.

Angel Playground Equipment CO.,LTD Says:
Dear Kasia: Nice day! Please share me more information of your inquire, please check process in your email.

Geraldine Morales Says:
Hi, please send catalogue

Angel Playground Equipment CO.,LTD Says:
Already sent, please check, Wish get your reply soon.
Leave a Reply
Your Phone & Email address will not be published. Required fields are mareded*