Top 10 Kids Indoor Playground in Bridgeport, New Haven,Connecticut,USA
Views: 9339 Update date: Nov 07,2021
01
Bounce Town USA PLUS
1770 Boston Post Rd, Milford, CT 06460
02
Sacred Heart University Discovery Science Center and Planetarium
4450 Park Ave, Bridgeport, CT 06604
03
Rockin' Jump Trampoline Park Trumbull
25 Trefoil Dr, Trumbull, CT 06611
04
Urban Air Trampoline and Adventure Park
260 Bull Hill Ln, Orange, CT 06477
05
Exceptional Explorers | Kids Indoor Play Space | Kids Indoor Playground
277 Eisenhower Pkwy Unit 12C, Livingston, NJ 07039
06
Romp n' Roll Wethersfield
1275 Silas Deane Hwy, Wethersfield, CT 06109
07
ABL Indoor Playground, Dance & Gymnastics Center
184 W Boylston St, West Boylston, MA 01583
08
It Adventure Ropes Course
40 Sargent Dr, New Haven, CT 06511
09
Funz Trampoline Park Hamden
1245 Dixwell Ave, Hamden, CT 06514
10
Bounce! Fun Center
18 Knollwood Dr, Clinton, CT 06413
01 Bounce Town USA PLUS
We have the best attraction around!!
Wipe out TV Obstacles
New England's Largest Inflatables
Bumper Cars
WORLD'S Largest Bungee Trampoline
Experience our Virtual Reality
Test your skills in our Awesome Arcade
Address: 1770 Boston Post Rd, Milford, CT 06460
Phone:(203) 892-4541
https://bouncetownusa.com/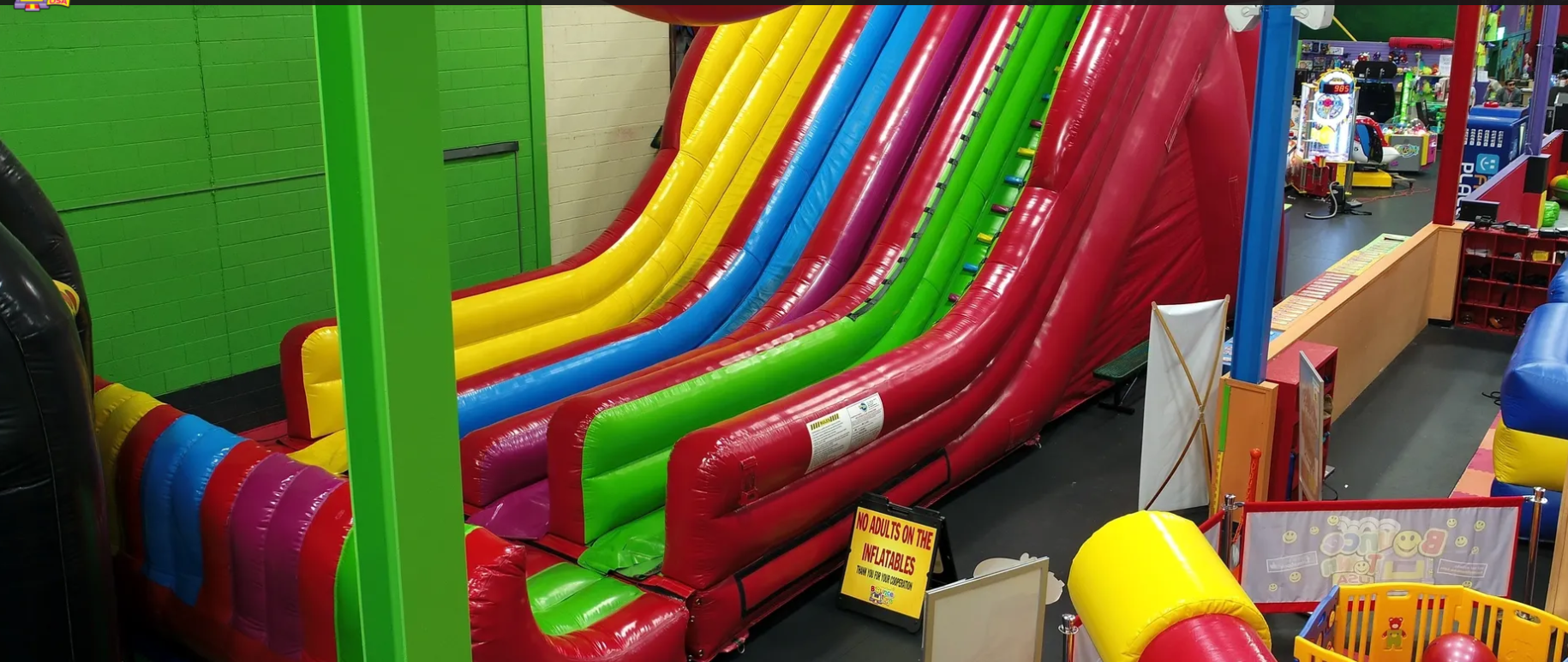 02
Sacred Heart University Discovery Science Center and Planetarium
We believe in the importance of providing hands-on STEAM learning experiences that resonate with children's natural curiosity and love of learning. We are active advocates for science, technology, engineering, arts, and mathematics (STEAM) literacy in Connecticut, and utilize our unique resources and expertise in informal STEAM learning to encourage and provide a pathway for all young learners to become STEAM-empowered and informed decision makers in an increasingly technology-driven world.
Our mission is to engage, excite, and educate young learners through experiences and programs that inspire wonder and ignite creativity as the foundation for a lifetime love of science, technology, engineering, arts, and mathematics (STEAM) learning.
Address:4450 Park Ave, Bridgeport, CT 06604
Phone: (203) 416-3521

03 Rockin' Jump Trampoline Park Trumbull
We're people like you who want to exercise, but also like to have fun. Lots of fun. So instead of stairclimbers and weight machines, we decided to create a place where you can soar in open jump arenas, play trampoline dodgeball, do flips and somersaults.
Address:25 Trefoil Dr, Trumbull, CT 06611
Phone:(203) 880-5577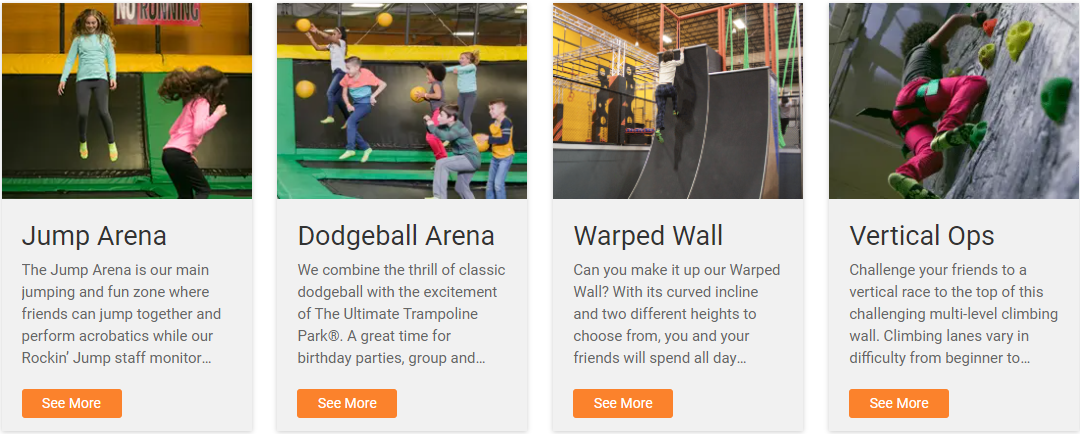 04
Urban Air Trampoline and Adventure Park
At Urban Air, we're really proud of the success our franchise network has accomplished. Even in the midst of a pandemic, Urban Air is adapting and GROWING the number of open and operating parks on a daily basis. How are we doing that? By offering an adventurous experience that is second to none and an amazing franchise opportunity for new business owners, established franchise owners, investors and entrepreneurs.
Urban Air is much more than a trampoline park. We're an experiential destination hub! Urban Air park customers rely on us for special events and opportunities to make lasting memories with their families, kids, and friends in an active environment.
Urban Air has won multiple awards from various franchise and business organizations. Being an award-winning, family entertainment franchise company is something we don't take lightly. Each day, Urban Air franchise continues to focus on innovation, excitement, and quality family entertainment.
Address:260 Bull Hill Ln, Orange, CT 06477
Phone: (800) 960-4778
https://urbanairfranchise.com/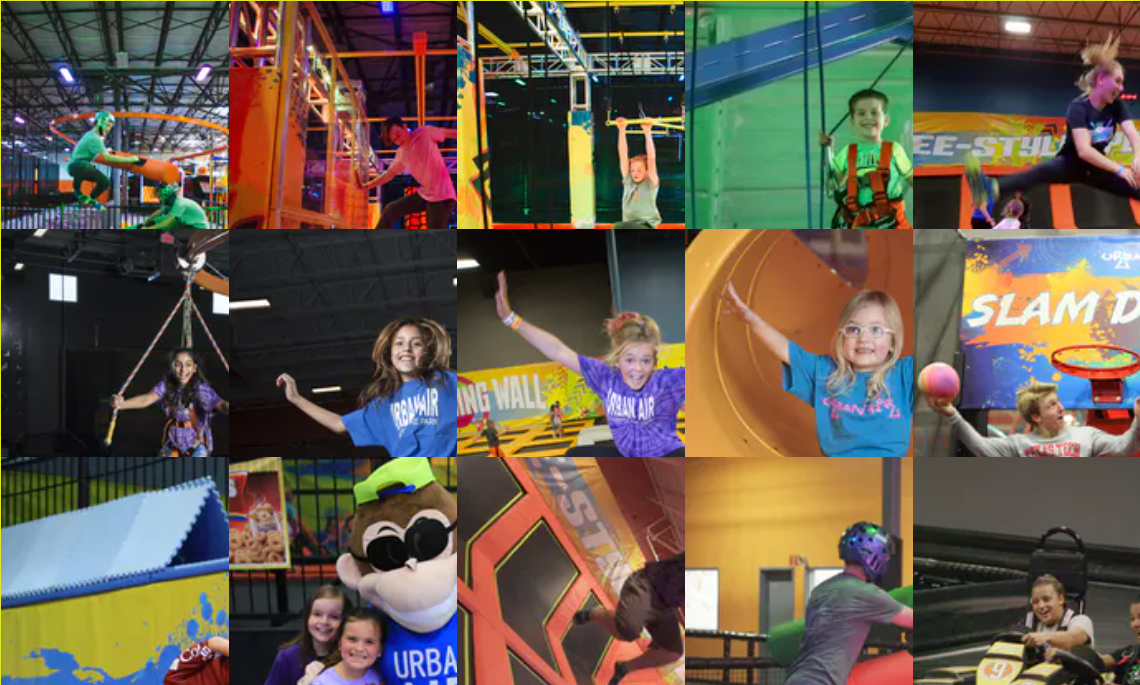 05 Exceptional Explorers | Kids Indoor Play Space | Kids Indoor Playground
Exceptional Explorers is a concept created by two mothers in the Livingston, NJ community who saw a need to promote cultural exposure and diversity in kids. As an Occupational Therapist and Speech Language Pathologist, our goal was to create a clean and welcoming space where children can learn and explore in a fun and safe environment, while parents can socialize or finally finish off that report guilt free.
Address: 277 Eisenhower Pkwy Unit 12C, Livingston, NJ 07039
Phone:(973) 302-3194
https://www.exceptionalexplorers.com/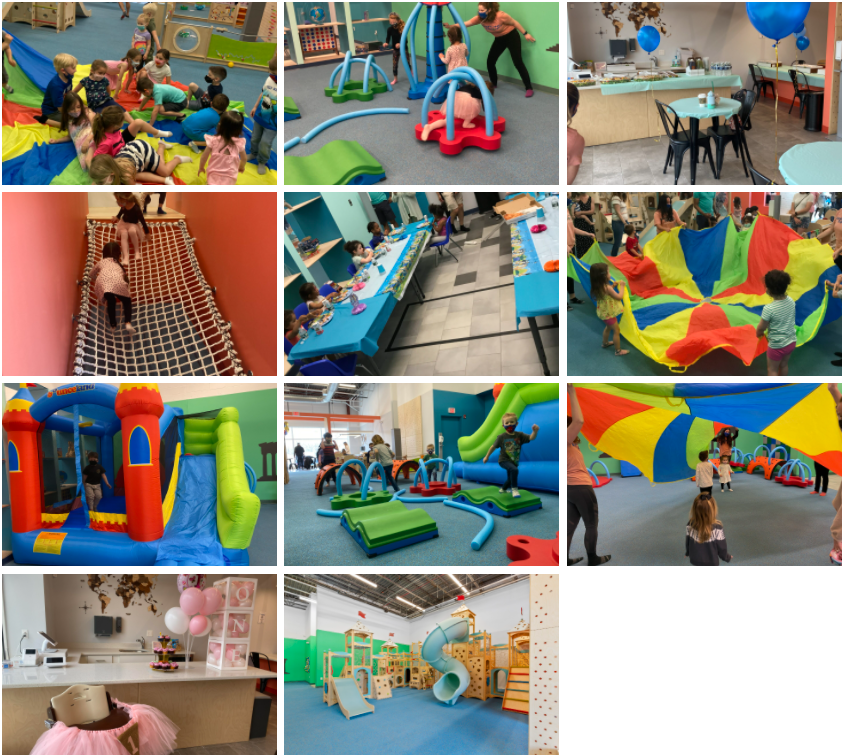 06
Romp n' Roll Wethersfield
At Romp n' Roll Wethersfield, we prepare your child for future success. They'll gain the tools they need to learn, make friends, and grow in a healthy, positive environment. Their imaginations will thrive in our learn through play environment. They'll experience activities and classes that spark their imagination and allow them to thrive and be successful. Our proprietary curriculum rotates weekly and is designed specifically for little ones ages 3 months through 5 years, targeting developmental milestones through art, music, and physical activity. What's more, our classes are parent-friendly to encourage caretakers to take part in the process.
Address:1275 Silas Deane Hwy, Wethersfield, CT 06109
Phone: (860) 436-5821
https://locations.chuckecheese.com/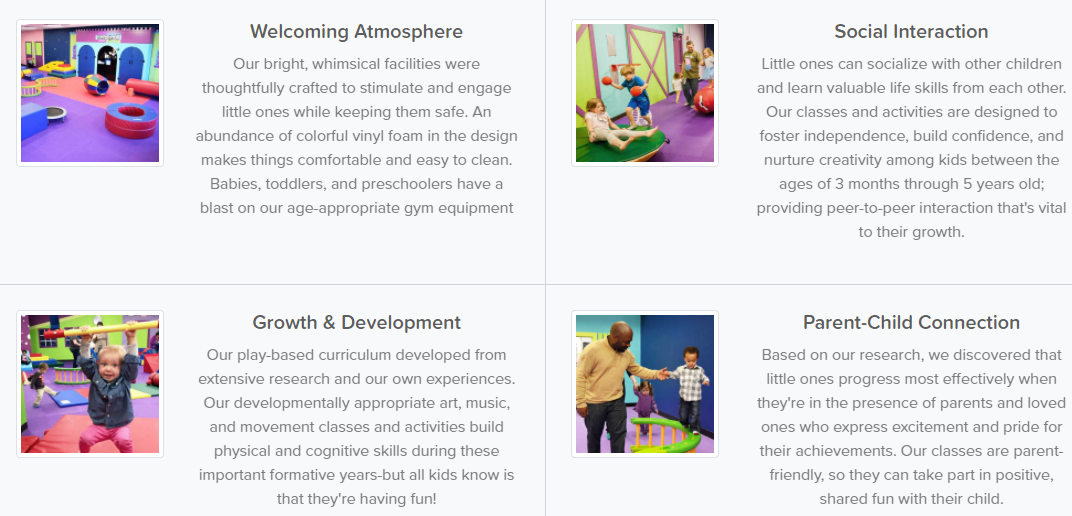 07
ABL Indoor Playground, Dance & Gymnastics Center
ABL indoor kid's play area in West Boylston, MA has a little something to offer everyone. From our two-level tunnel structure, swings & slides to various climbing equipment, and from arcade and trampoline to foosball tables, from air hokey and basketball to our toddler area with ride-ons, Legos, cars, play kitchen, there won't be a bored kid in your family or group.
Address:184 W Boylston St, West Boylston, MA 01583
Phone:(508) 925-4537
https://ablindoorplayground.com/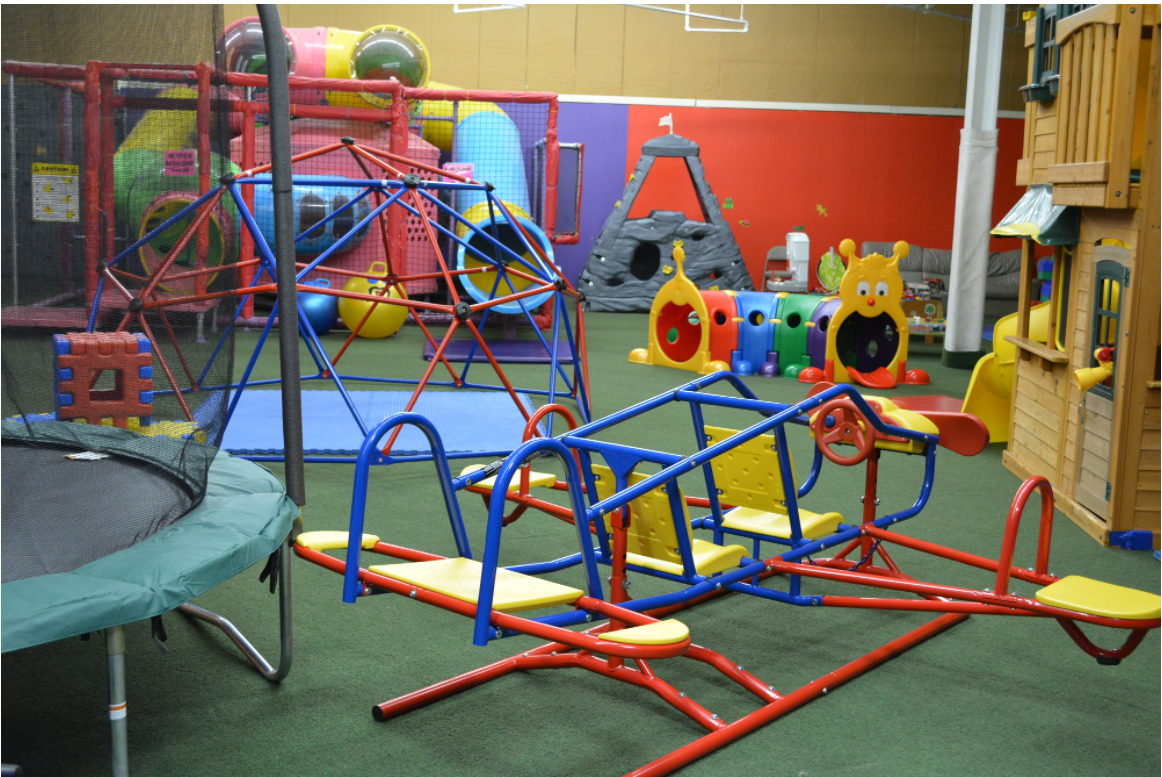 Indoor playground New Haven,Connecticut

,
USA
08
It Adventure Ropes Course
It Adventure Ropes Course is an exciting venue for schools, colleges & universities, youth groups, teams, camps, scouts, corporate events, parties, lock-ins, grad bashes and more. We offer custom packages for all ages that will allow you to navigate our facility at your own pace while you get physical, encourage your peers, push your limits, bond and explore with your group and most importantly… have FUN. Ask us about discounted group pricing and how we can build a custom group experience just for you!
Address:40 Sargent Dr, New Haven, CT 06511
Phone:(203) 812-9981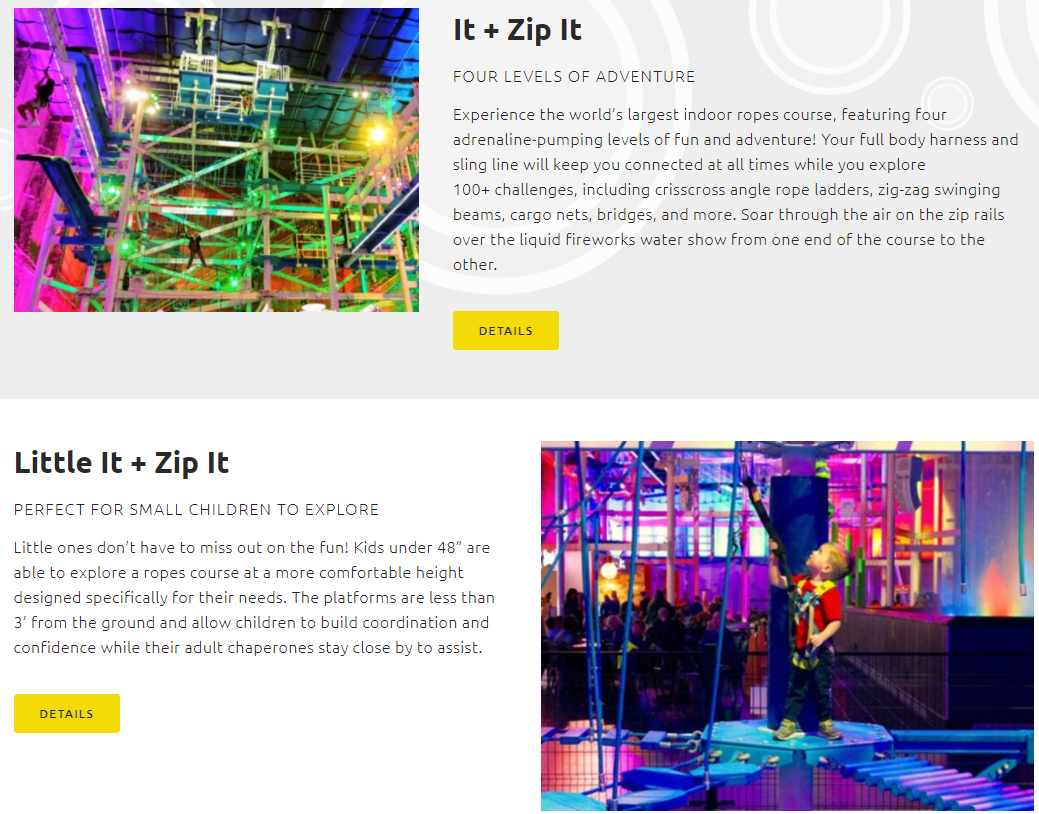 09
Funz Trampoline Park Hamden
At FunZ in Connecticut we have activities for all ages! Get your game on at the arcade, or swim around in the foam pit. Be sure to bounce on down to the trampolines and test your balance on the slack line. There's no age limit for fun!
Address:1245 Dixwell Ave, Hamden, CT 06514
Phone:(475) 238-7946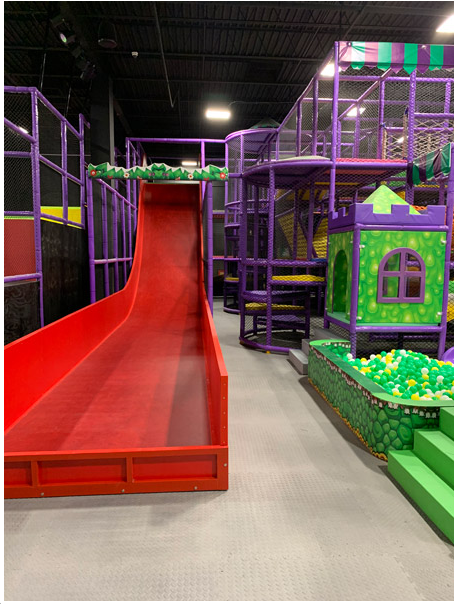 10 Bounce! Fun Center
Bounce offers a great location for friends and families to enjoy a fun-filled day. We allow parents to be comfortable while knowing children can play safely. With wide-open space, as well as a gated toddler area, parents can make use of the seating around the room knowing where the children are at all times. Come check out the coolest themed inflatables, bounce castles, and slides around!
Address:18 Knollwood Dr, Clinton, CT 06413
Phone:(860) 552-4650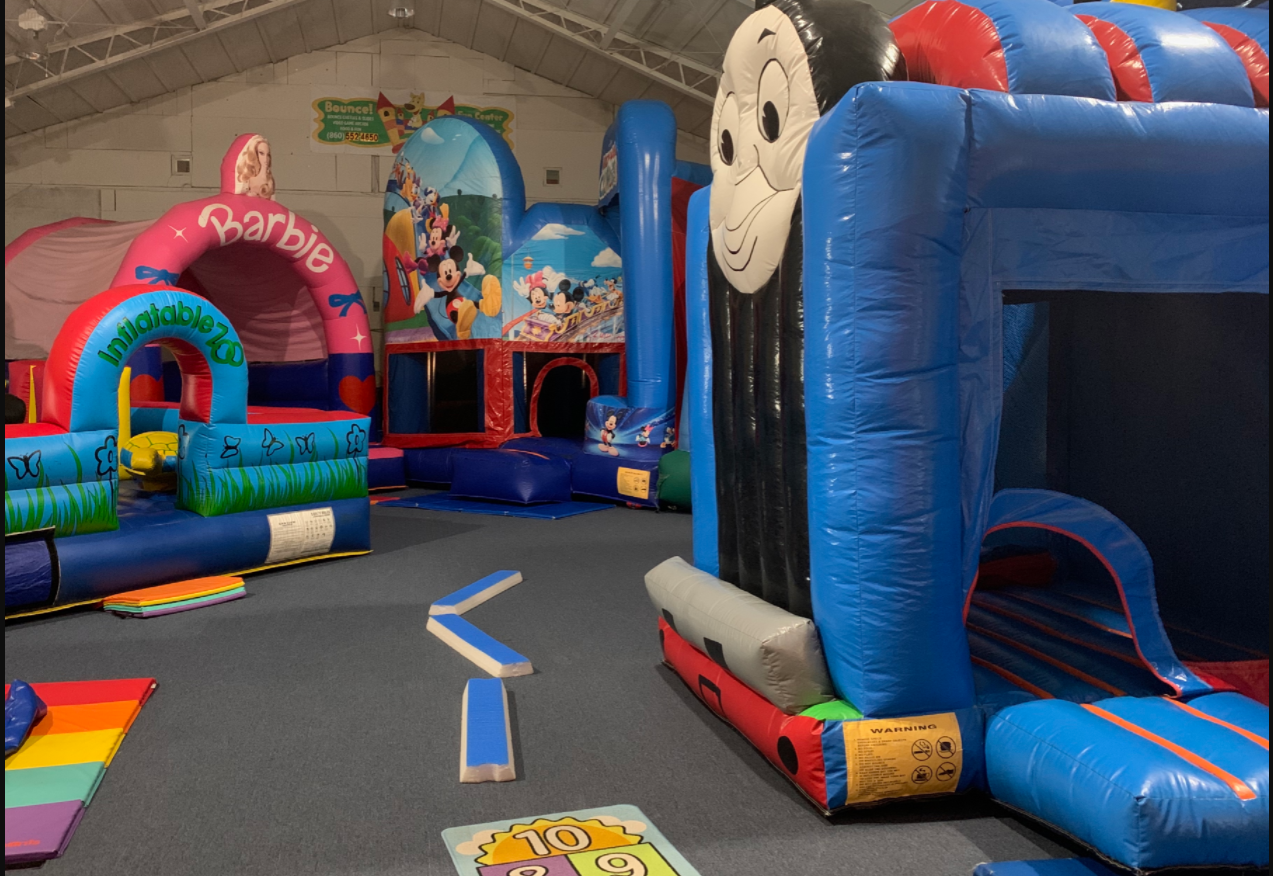 Comments

Khalid Says:
I would like to setup play ground for kind to teens indoor activities approximately how much it will cost

Angel Playground Equipment CO.,LTD Says:
Thanks for your message, Plase check our reply to your email about the process.

Sahar Says:
I would like to get the price and catalog please

Angel Playground Equipment CO.,LTD Says:
Hi Sahar, Nice day. please check our reply to your email regarding catalog. Looking forward to setup your kids play center

Fabiola Magana Says:
I will love a copy of pricing ,sizing,and contact info ..thank you so much!

Angel Playground Equipment CO.,LTD Says:
Hi Fabiola Magana, Thanks for your message, please check our reply to your email for the process and catalog. Looking forward to your reply

Amelia Lau Says:
Please send catalogue

Angel Playground Equipment CO.,LTD Says:
Hi Amelia, Nice day, Please check catalog in your email, hope you find what you like, Appreciate your feeback.

Hari Says:
Please send the catalouge

Angel Playground Equipment CO.,LTD Says:
Thanks for your message,We are pleasure to make suggestion for your play enter, please check our reply to your email, Any questions let me know.
Leave a Reply
Your Phone & Email address will not be published. Required fields are mareded*