Best Trampoline Parks in Denmark
Views: 1625 Update date: Sep 25,2023
01, Rush Trampoline Park
Address: Søren Nymarks Vej 8F, G, 8270 Højbjerg
02, XJump
Address: Mileparken 10, 2740 Skovlunde
03, JUMP'IT - KOLDING TRAMPOLINPARK
Address: C F Tietgens Vej 10, 6000 Kolding
04, JumpYard
Address: Arne Jacobsens Allé 12, 2 sal, 2300 København S
05, Airtrix Klatre & Trampolinpark
Address: Kattegatvej 4, 2150 København
06, JumpingFun Odense
Address: Edisonsvej 9, 5000 Odense C
07, CityJump
Address: Tømrervej 9, 6700 Esbjerg
01, Rush Trampoline Park
Rush Århus er Danmarks sjoveste trampolinpark for børn, voksne og alle med et indre legebarn. Her kan du og din familie få brændt energi af på trampolinerne, der dækker vægge og gulve i hele trampolinparken. Slå dig løs og prøv kræfter med alle de forskellige aktiviteter i trampolinparken og få sved på panden.
Address: Søren Nymarks Vej 8F, G, 8270 Højbjerg
Phone: +45 86 14 16 00
Online: rushdanmark.dk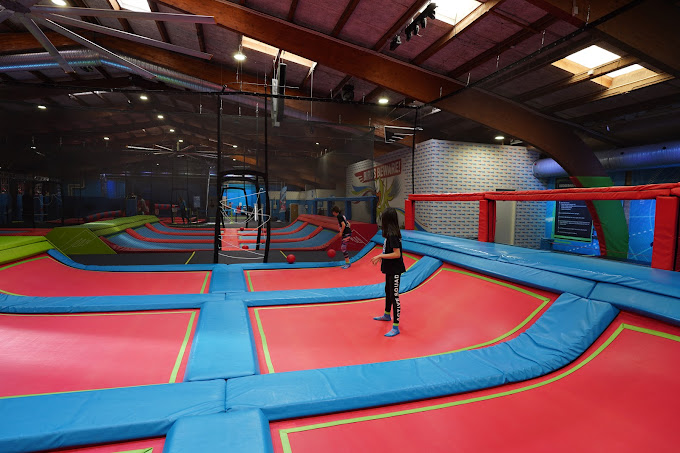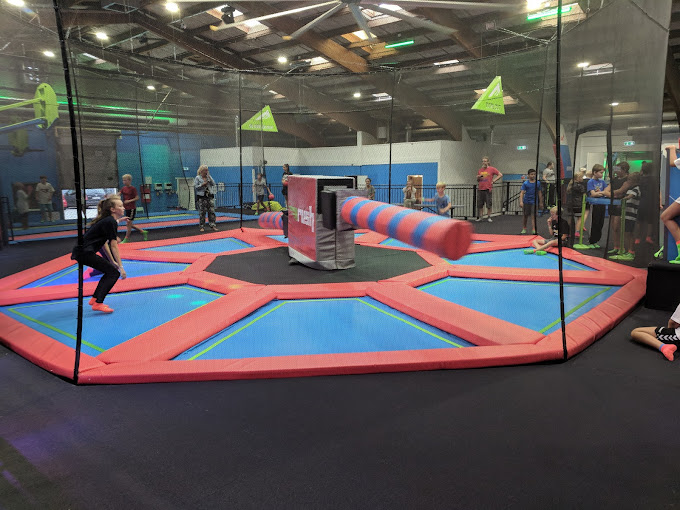 02, XJump
Xjump tilbyder aktiviteter for hele familien og til alle lejligheder.
Afholdelse af fødselsdag, Summer Camp, Jump Team eller blot en enkelt hoppetime.
Address: Mileparken 10, 2740 Skovlunde
Phone: +45 73 70 99 69
Online: xjump.dk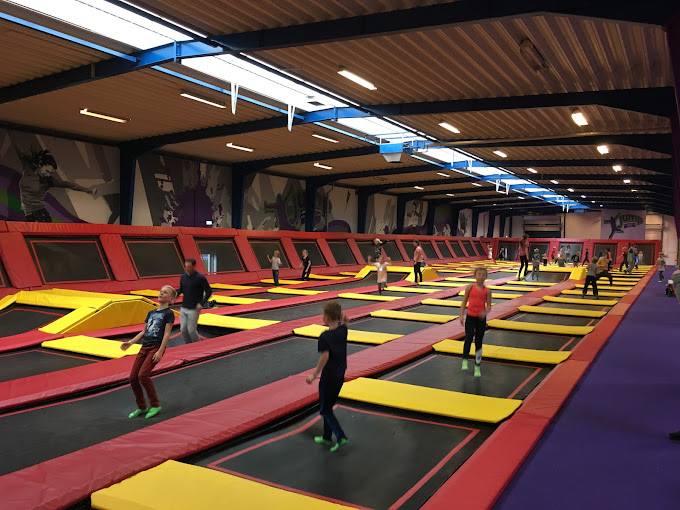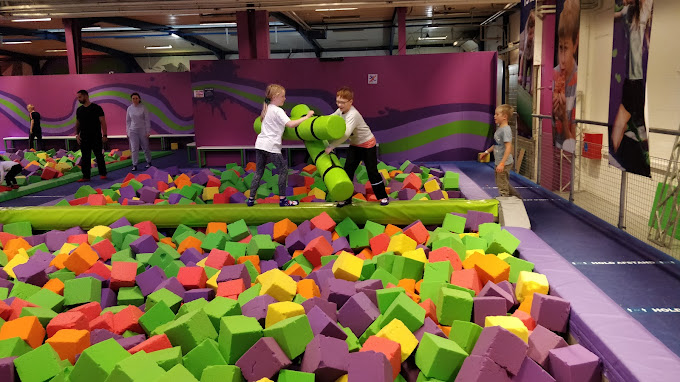 03, JUMP'IT - KOLDING TRAMPOLINPARK
Jump'it - Kolding Trampolinpark - er en sjov og udfordrende trampolinaktivitet for hele familien, hvor tyngdekraften ikke længere gælder! Om du er en inkarneret adrenalin-junkie, en familie med børn og/eller teenagere, ung studerende eller voksen med en iboende barnlig sjæl… så vil du nyde en tur i Jump'it.
Address: C F Tietgens Vej 10, 6000 Kolding
Phone: +45 73 70 94 90
Online: jump-it.dk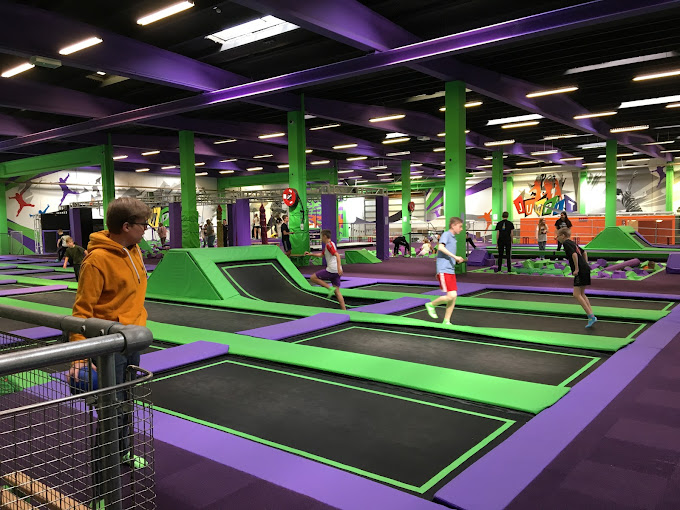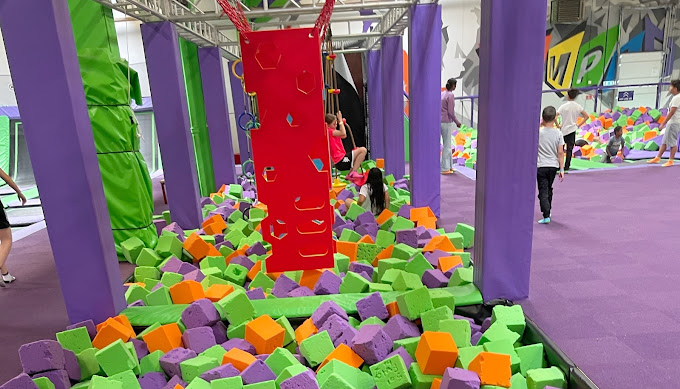 04, JumpYard
Fun is what makes us move! Uanset hvilke sjove aktiviteter du kan lide – at hoppe rundt på trampolinerne, klatre rundt eller lære seje tricks – så kan du opleve det i JumpYard. Udover alle trampolinerne har vi masser af andre sjove aktiviteter for hele familien. Vælg din lokale JumpYard og læs mere om, hvad du kan opleve der. Seriously Fun, det er vores løfte til dig! Velkommen til JumpYard's Trampolinpark og aktivitetscenter!
Lyst til en sjov aktivitet for dig selv, med teamet eller virksomheden? Vi har et væld af unikke, sjove aktiviteter og kurser, som passer til de fleste. Vælg en trampolinpark og læs mere om, hvordan vi sammensætter din oplevelse under "Grupper og fester". Vil du hurtigt blive god til at hoppe, lave tricks og saltoer? Så gå ikke glip af vores enormt populære JumpSchool, der tilbydes i flere forskellige niveauer!
Address: Arne Jacobsens Allé 12, 2 sal, 2300 København S
Phone: +45 78 70 09 00
Online: jumpyard.dk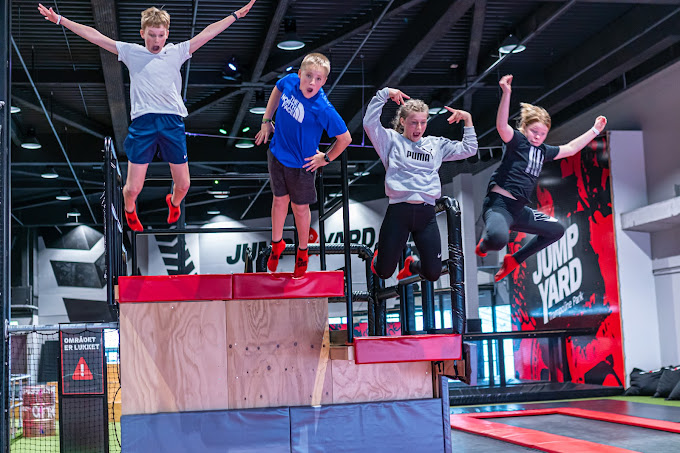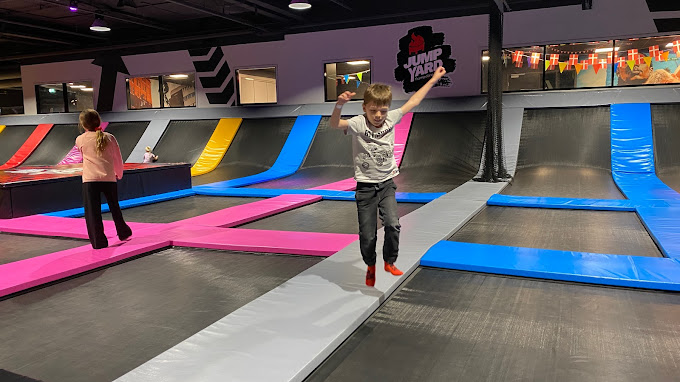 05, Airtrix Klatre & Trampolinpark
AIRTRIX er blandt de bedste trampolinparker i Europa. Slå dig løs i bunkevis af trampoliner, ninja-warrior baner, performance trampoliner, ValoJump, Activity foam pit, airbags, last man standing, dodgeball, basketball, parkour, interactive game-zone m.m…
Address: Kattegatvej 4, 2150 København
Phone: +45 31 48 61 69
Online: airtrix.dk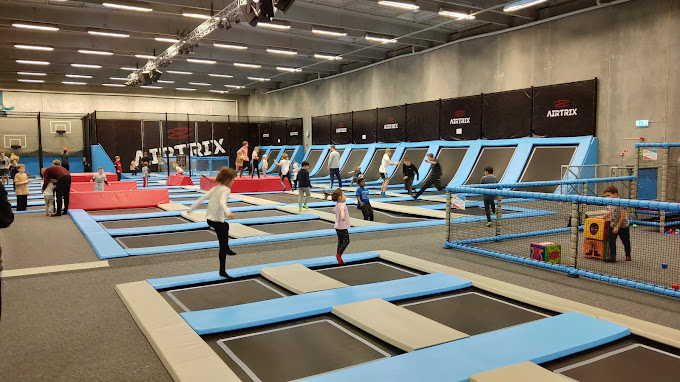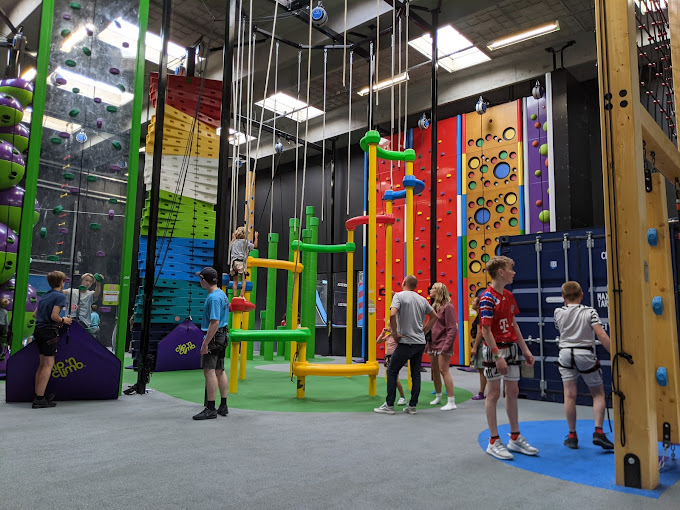 06, JumpingFun Odense
Aktiviteter Odense: Vi har alt, du kan ønske dig af spændende aktiviteter, med vandrette og skrå trampoliner, skumgrave, jumptårn, parkour, dodgeball og meget mere. Når du hopper på trampolin trodser du tyngdekræften. Du er vægtløs og kan nærmest flyve for et øjeblik. Vores trampolinpark giver nye muligheder for bevægelse, tricks, leg og udfordring.
På en almindelig trampolin i haven, kan man føle sig noget begrænset af det lille areal, man har tilgængeligt. Hos JumpingFun bliver alle dine begrænsninger fjernet! Nu kan du hoppe i fuld fart og lave akrobatiske spring over et kæmpe areal, sammen med alle dine venner. Vi har 60 forbundne trampoliner, og det giver dig helt nye anvendelsesmuligheder i forhold til en almindelig trampolin. JumpingFun er Danmarks første trampolinpark, den perfekte seværdighed i Odense / legeplads i Odense for børn og voksne med barnlige sjæle.
Address: Edisonsvej 9, 5000 Odense C
Phone: +45 78 79 54 70
Online: jumpingfun.dk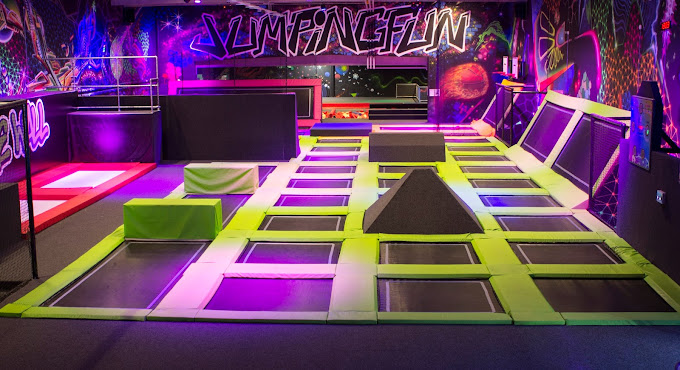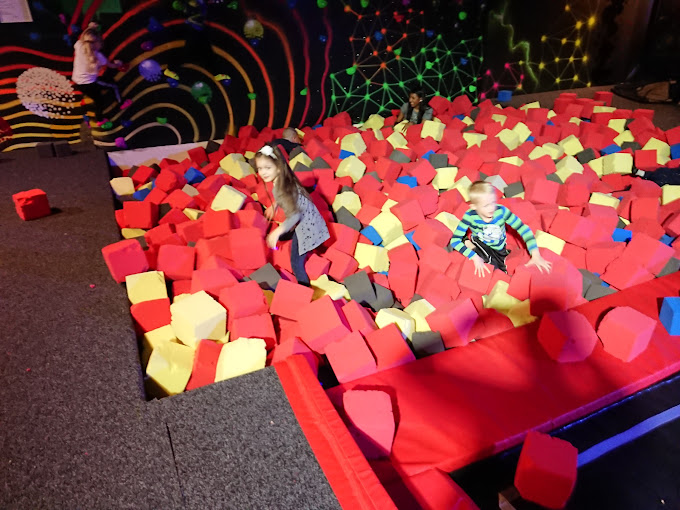 07, CityJump
CityJump er over 1500 m2 trampoliner på gulve og vægge, og dermed en katapult for timevis af sjov. Dertil kommer en masse andet,
der både opfordrer og udfordrer til sjov og spændende dueller mellem to, tre, fire eller mange flere. Tag vennerne med.
Address: Tømrervej 9, 6700 Esbjerg
Phone: +45 73 70 95 40
Online: cityjump.dk/forside/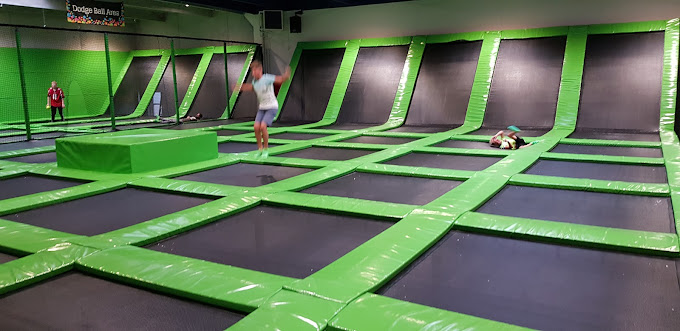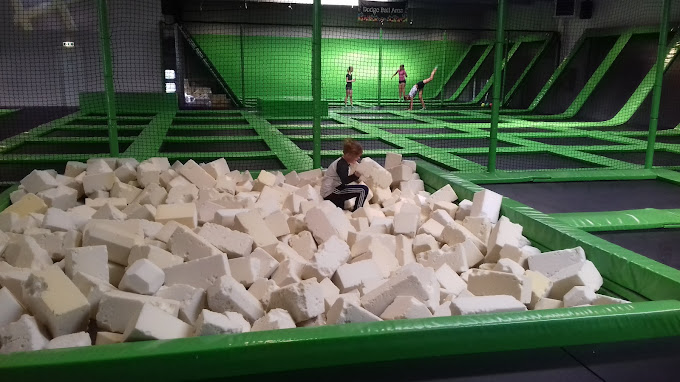 Comments

Rakesh Patel Says:
Indoor Soft play setup for 3 to 10 year age group..plz reply with design and setup cost.

Angel Playground Equipment CO.,LTD Says:
Hope this message find you well, we are pleasure to make proposal for your kids play area, please check our reply to your email. Thanks!

Siri Says:
Hi would like to know the logistics to setup a playarea and party hall for kids

Angel Playground Equipment CO.,LTD Says:
Already sent, Please check. Looking forward to your reply.

Alicia Says:
May I have a catalogue with pricing? Thank you

Angel Playground Equipment CO.,LTD Says:
Got your message, Thanks! Please check your email for process of start indoor playground, Looking forward your reply with layout information.

Rakesh Says:
We are keen to open one of indoorplay park in our town in new zealand. Pls send us information to get ideas

Angel Playground Equipment CO.,LTD Says:
Nice day! All price online are real, If anyone you like just let me know, we are pleasure to share you details, Process please check your email.

Shukria Says:
Hi I would like to open indoor playground in Toronto Canada . Do u guys access to Canada . I really like it the Rush fun park . I would like to talk about how much it cost and what is the progress

Angel Playground Equipment CO.,LTD Says:
Nice day! Please check your email for catalog, please follow the process and provide floor plan, We will make a good design for you.
Leave a Reply
Your Phone & Email address will not be published. Required fields are mareded*