10 Best Indoor Playground in San Francisco CA, USA
Views: 5582 Update date: Nov 03,2021
01,Imagination Playhouse
Address:5628 Geary Blvd, San Francisco, CA 94121
Phone number:+1 415-250-9645
02,Little Oceanauts, Inc
Address:1917 Ocean Ave, San Francisco, CA 94127
03,Peek-a-Boo Factory SF
Address:5411 Geary Blvd, San Francisco, CA 94121
04,Planet Playhouse
Address:3251 20th Ave Suite 267, San Francisco, CA 94132
05,Jumpity Bumpity Daly City
Address: 45B Serramonte Center space 378, Daly City, CA 94015
06,House of Air Trampoline Park and Café
Address:926 Mason Street San Francisco, CA 94129
07,Playland Sausalito and Mt.Tam Adventure Camps LLC
Address:610 Coloma St, Sausalito, CA 94965
08,The Bounce Place - Tanforan
Address:1150 El Camino Real #141, San Bruno, CA 94066
09,Imagination City
Address:1150 El Camino Real #144, San Bruno, CA 94066
10,Play Ground
Address:3169 Castro Valley Blvd. Castro Valley, CA 94546
01,Imagination Playhouse
Address:5628 Geary Blvd, San Francisco, CA 94121
Phone number:+1 415-250-9645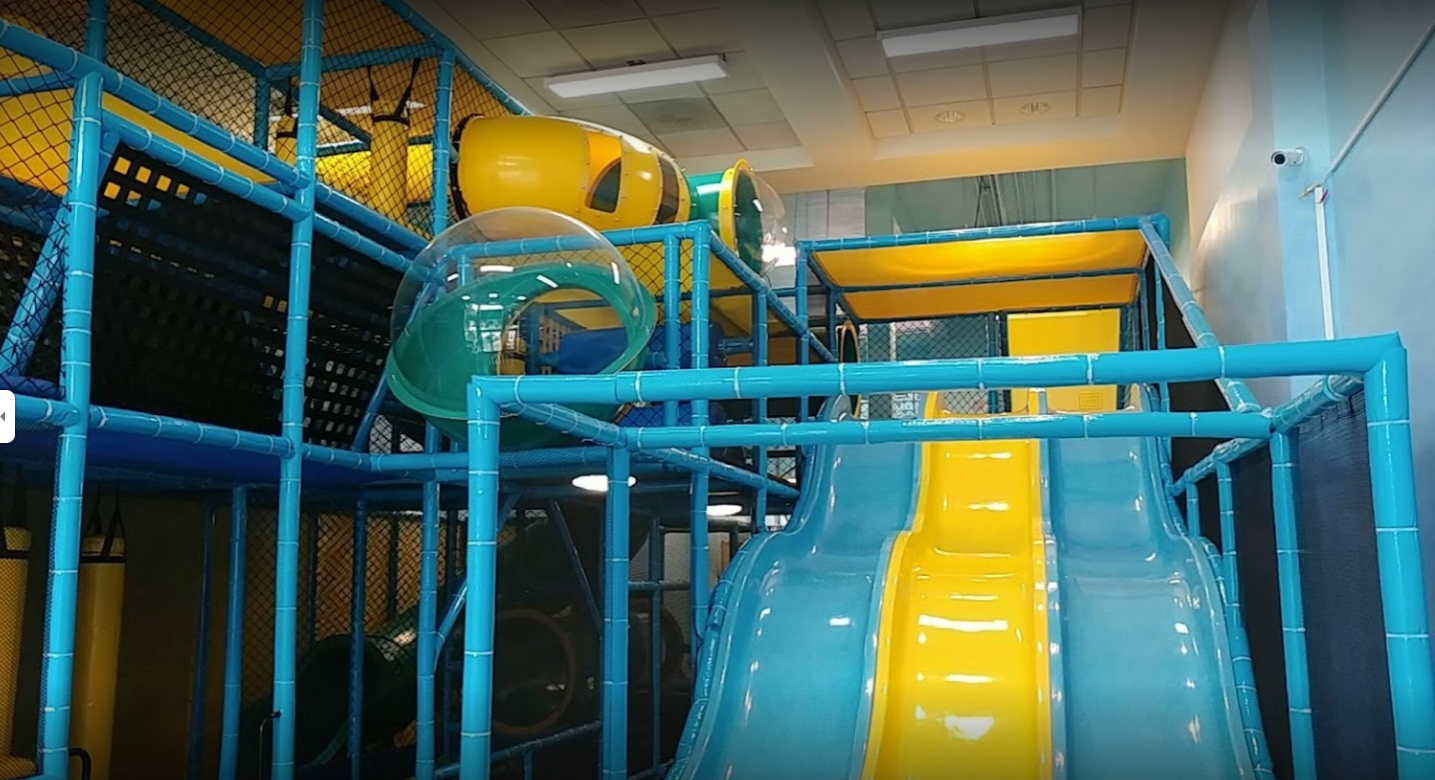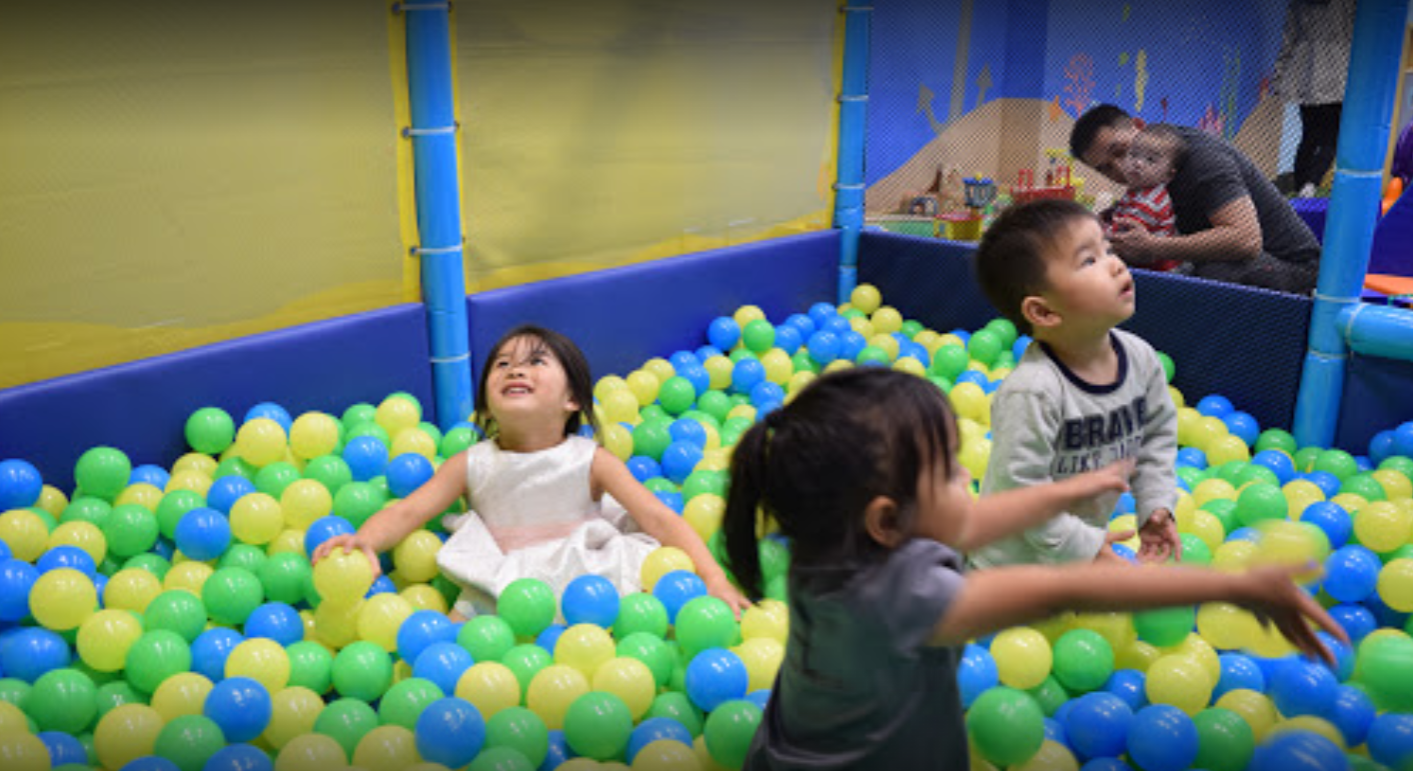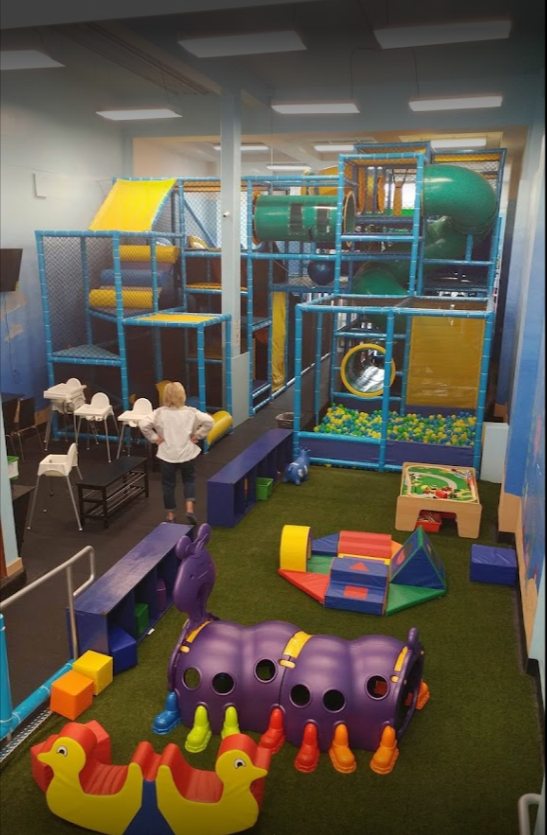 02,Little Oceanauts, Inc
Little Oceanauts, Inc. in San Francisco is an indoor playground and party venue for children ages 0 – 10 years old. We, too, are parents and understand the importance of having a clean, safe, and fun environment for you and your children to exercise, socialize, and play in!
Address:1917 Ocean Ave, San Francisco, CA 94127
Phone number:415-988-7919
http://www.littleoceanauts.com/waiver/
We are closing early @ 4:30pm for a private party on Saturday October 30, 2021.
We are closing early @ 3:30pm for a private party on Sunday October 31, 2021.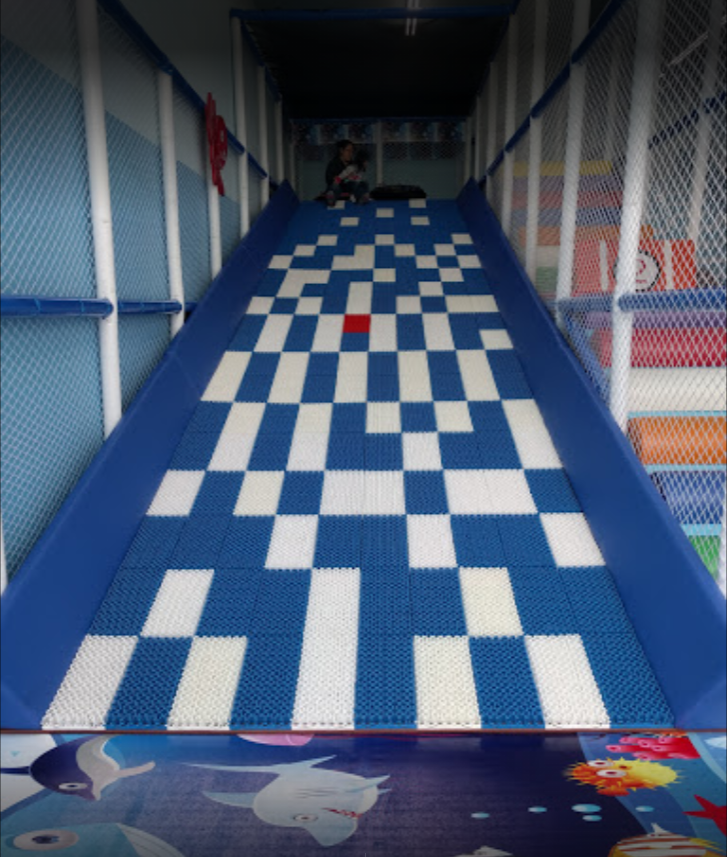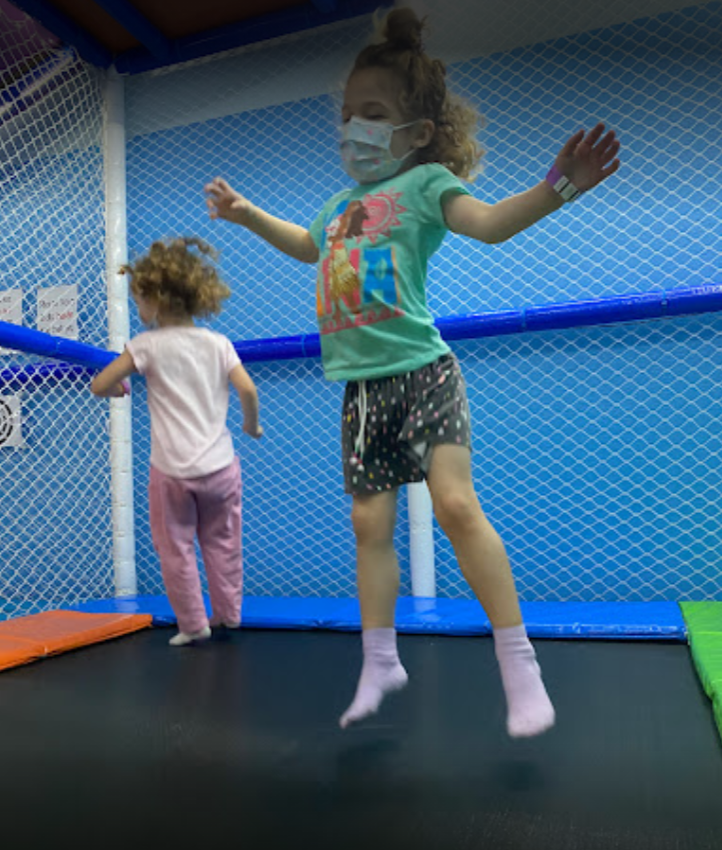 03,Peek-a-Boo Factory SF
Peek-a-Boo Factory is a premier indoor playground and party place designed for parents to allow their children to socialize, learn, and play by creating an environment that emphasizes physical exercise, mental stimulation, and collaborative activities. We cater to children 12 years and under with a separate area for the 3 years and under.
Address:5411 Geary Blvd, San Francisco, CA 94121
Phone number:+1 415-702-6638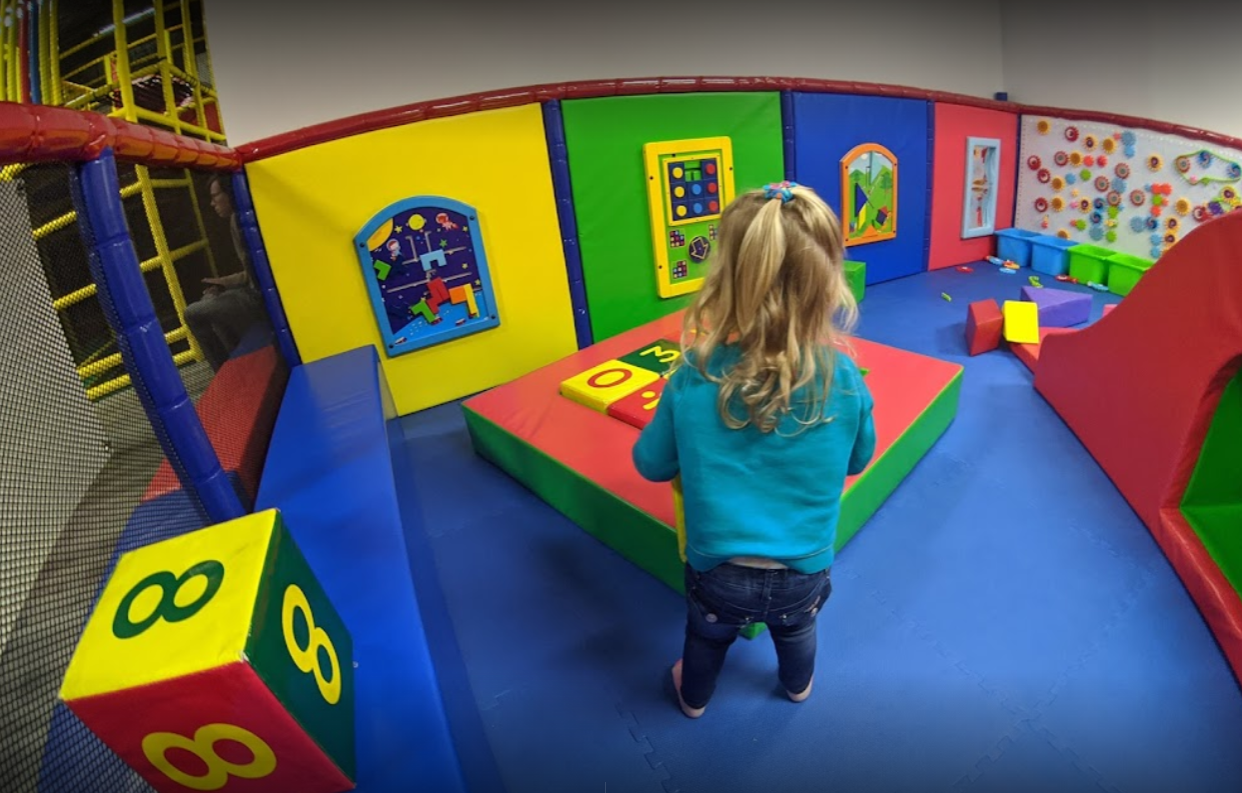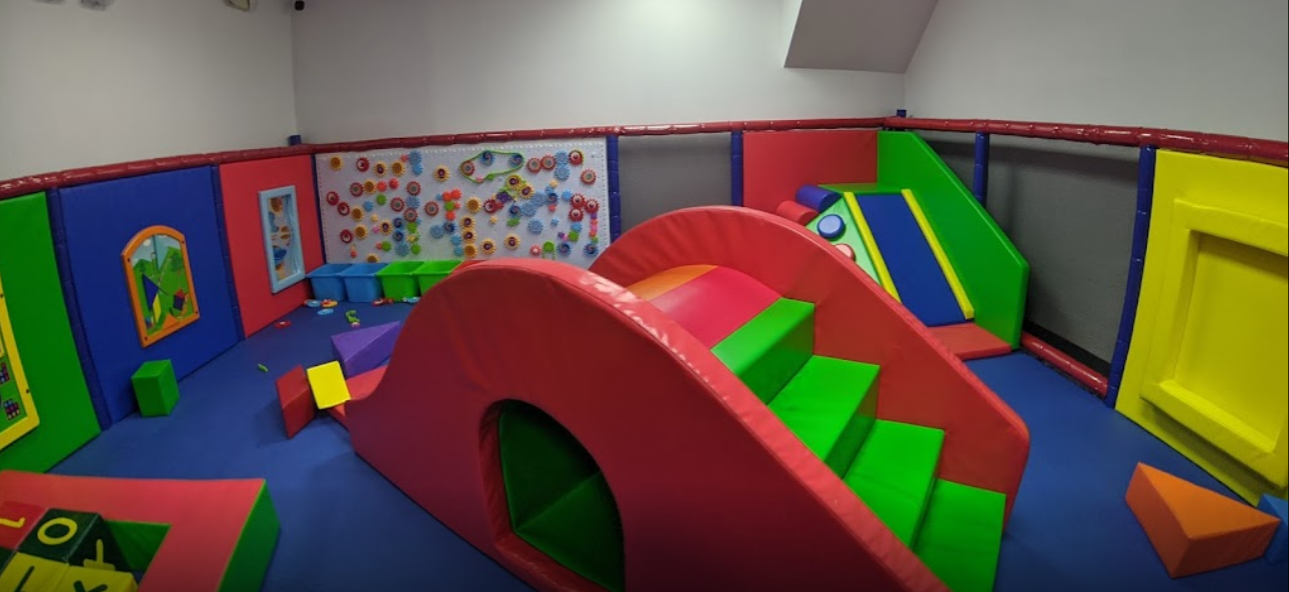 04,Planet Playhouse
Address:3251 20th Ave Suite 267, San Francisco, CA 94132
Phone number:+1 415-480-6068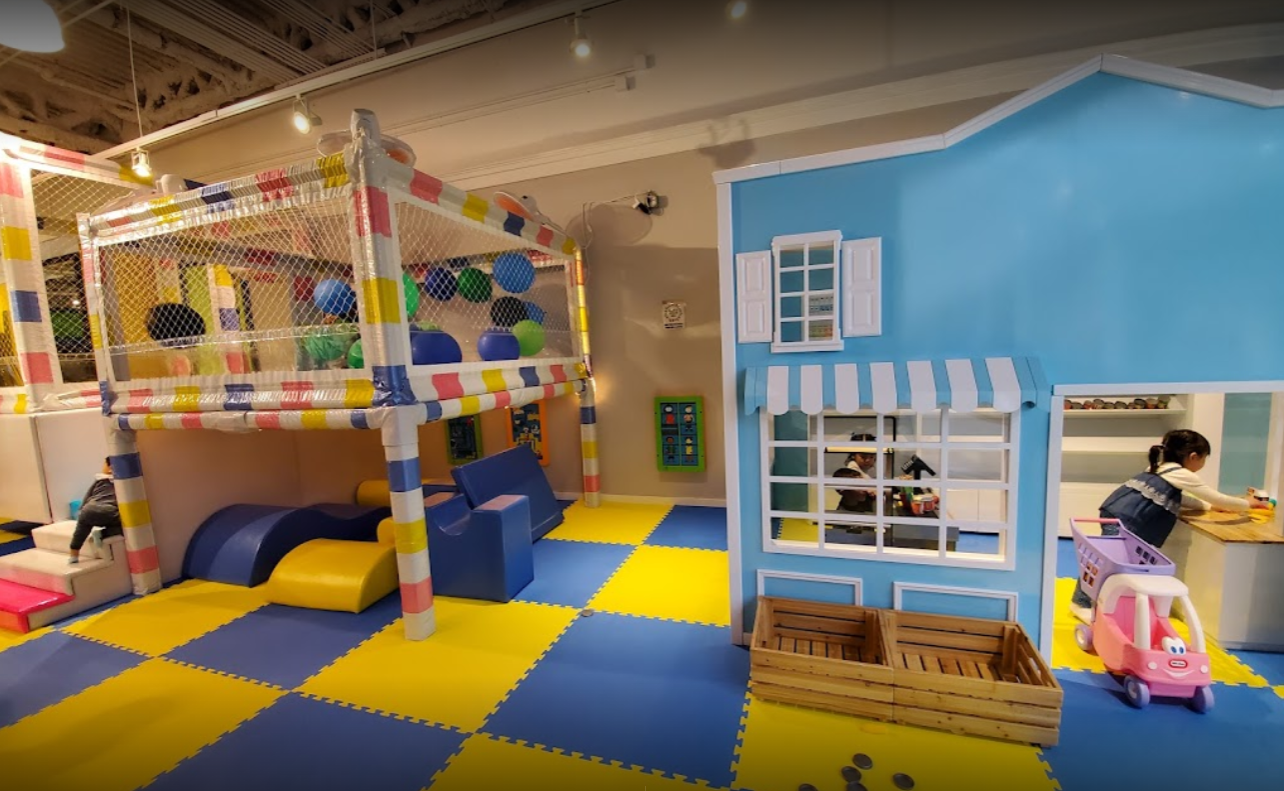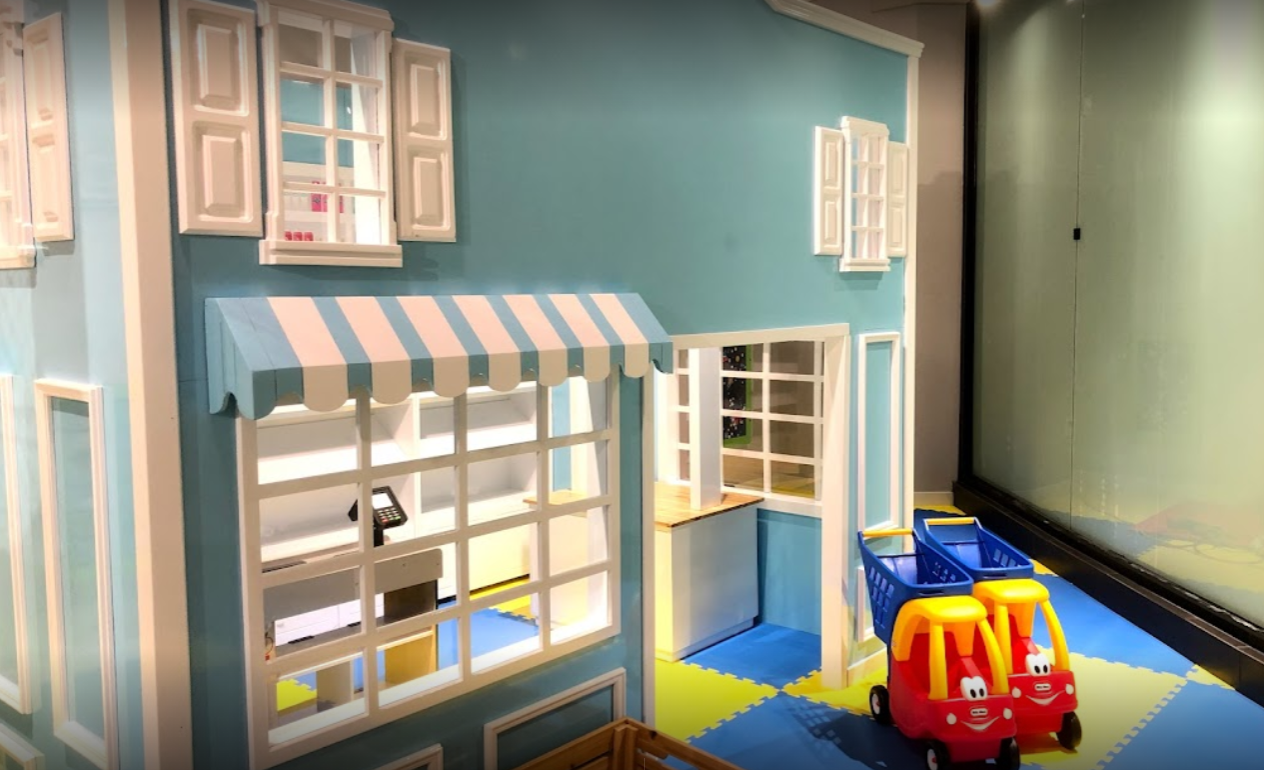 05,Jumpity Bumpity Daly City
Jumpity Bumpity is an ocean themed indoor recreation center and birthday party venue for children. In our Fairfield location, we have a gigantic 3 level soft padded play structure for children 12 years and under. We also have a 3-lane full size Ninja Warrior Course for all ages to challenge on. We are not only equipped with the most exciting indoor play equipment in the Bay Area, but also offer unbeatable customer service in a clean, safe and comfortable environment. We consider ourselves as a "family-friendly" center catering to the growing desire of parents who want to see their children learning, growing, and nurtured as they play. In our center, children will mainly be involved in Active Play activities. Studies have shown that active play is a major factor in appropriate mental, social, emotional, and physical development of children. When children are engaged in active play, they are presented with various situations, interactions, and challenges. As they develop competencies in these areas, they are honing the same social, mental, and physical skills they'll need in other aspects of life.
Address: 45B Serramonte Center space 378, Daly City, CA 94015
Phone number: 650-735-2058
https://www.jumpitybumpity.com/home-2.html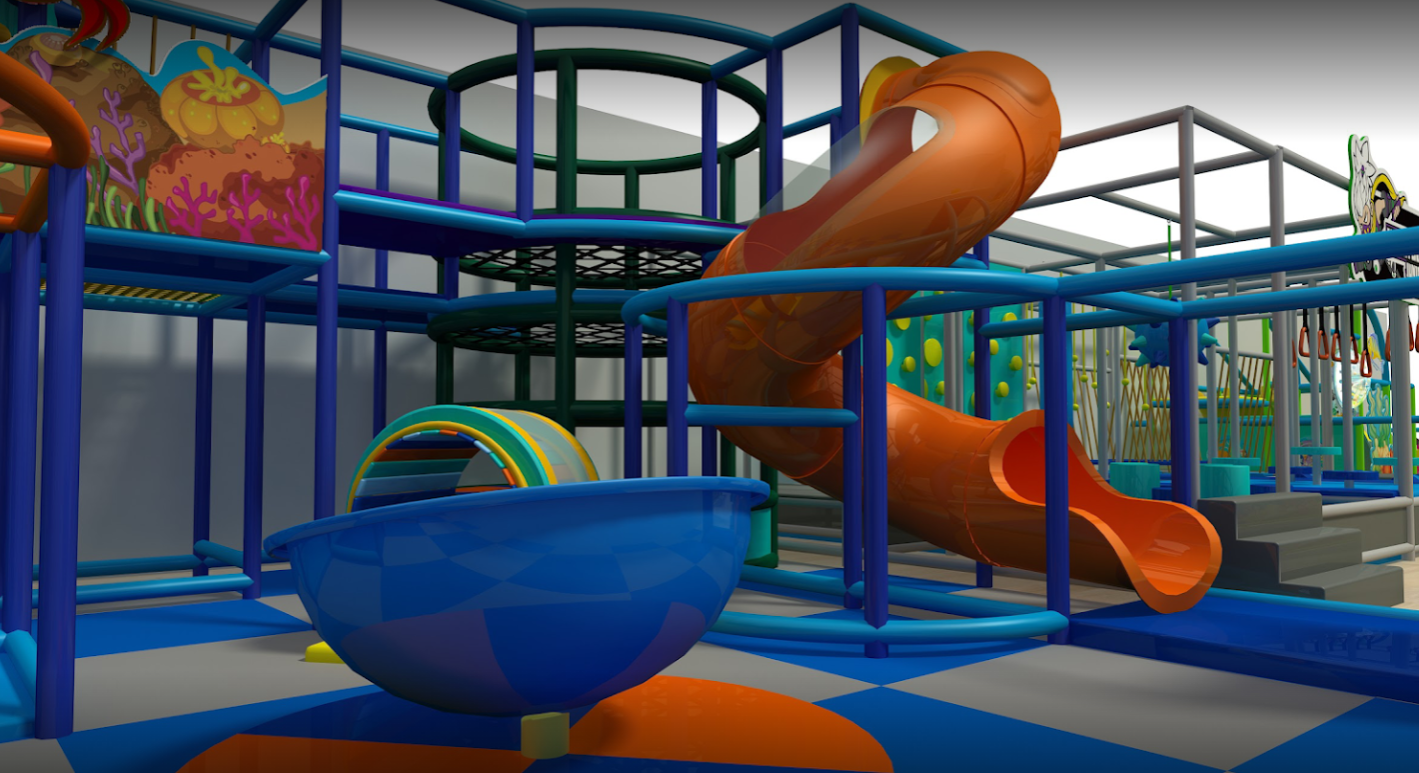 06,House of Air Trampoline Park and Café
House of Air opened its' first facility in 2010 in San Francisco, California within minutes of the iconic Golden Gate Bridge. House of Air operates world class Trampoline Parks & Adrenaline Parks within the United States and Poland. Our athletic and recreational facilities are host to open trampoline jump time, aerial and physical training on trampolines, trampoline dodgeball, trampoline basketball dunk zone, rock climbing, kid play zones, ninja obstacle courses, and fitness classes. We cater to group events, including birthday parties, corporate events, family events, and fundraisers.
Address:926 Mason Street San Francisco, CA 94129
Phone number:(415) 345-9675
https://houseofair.com/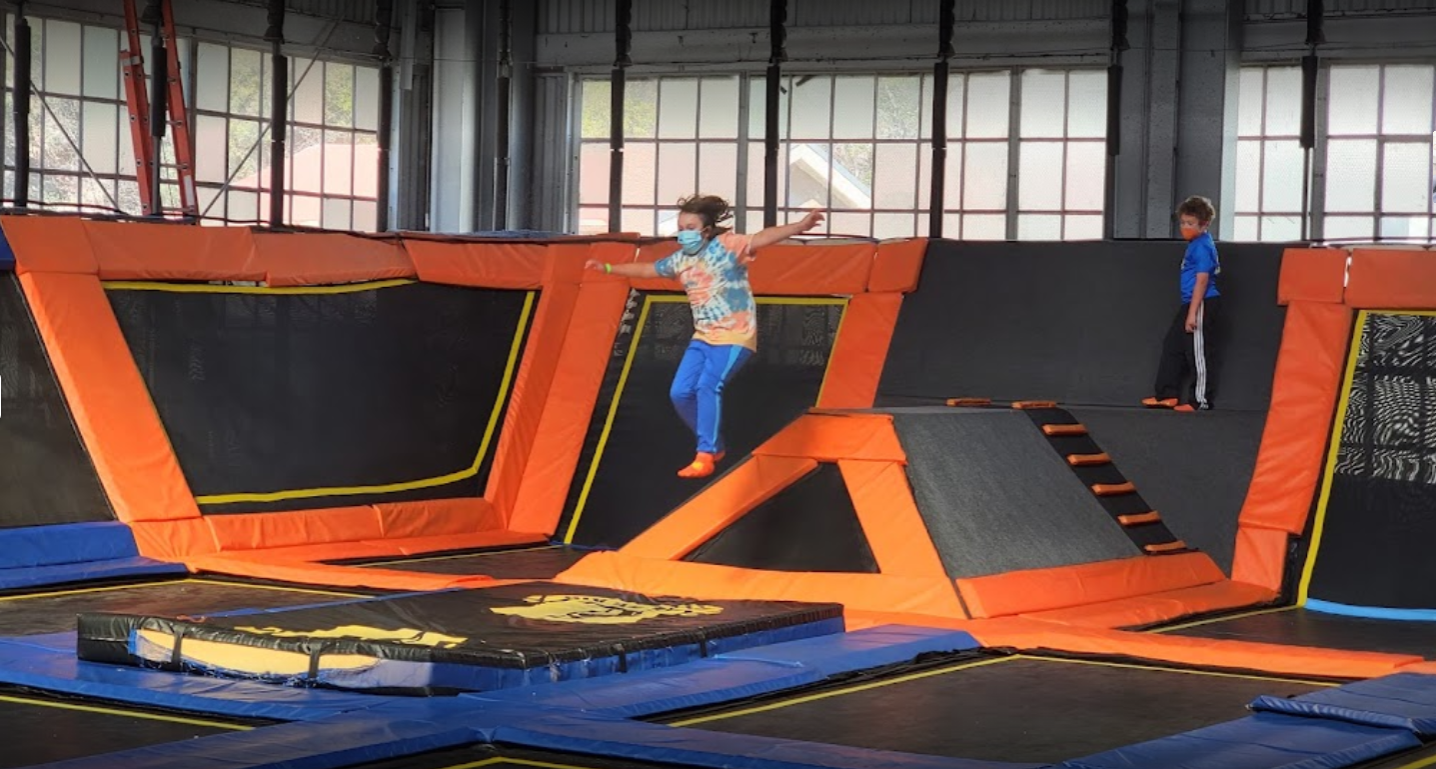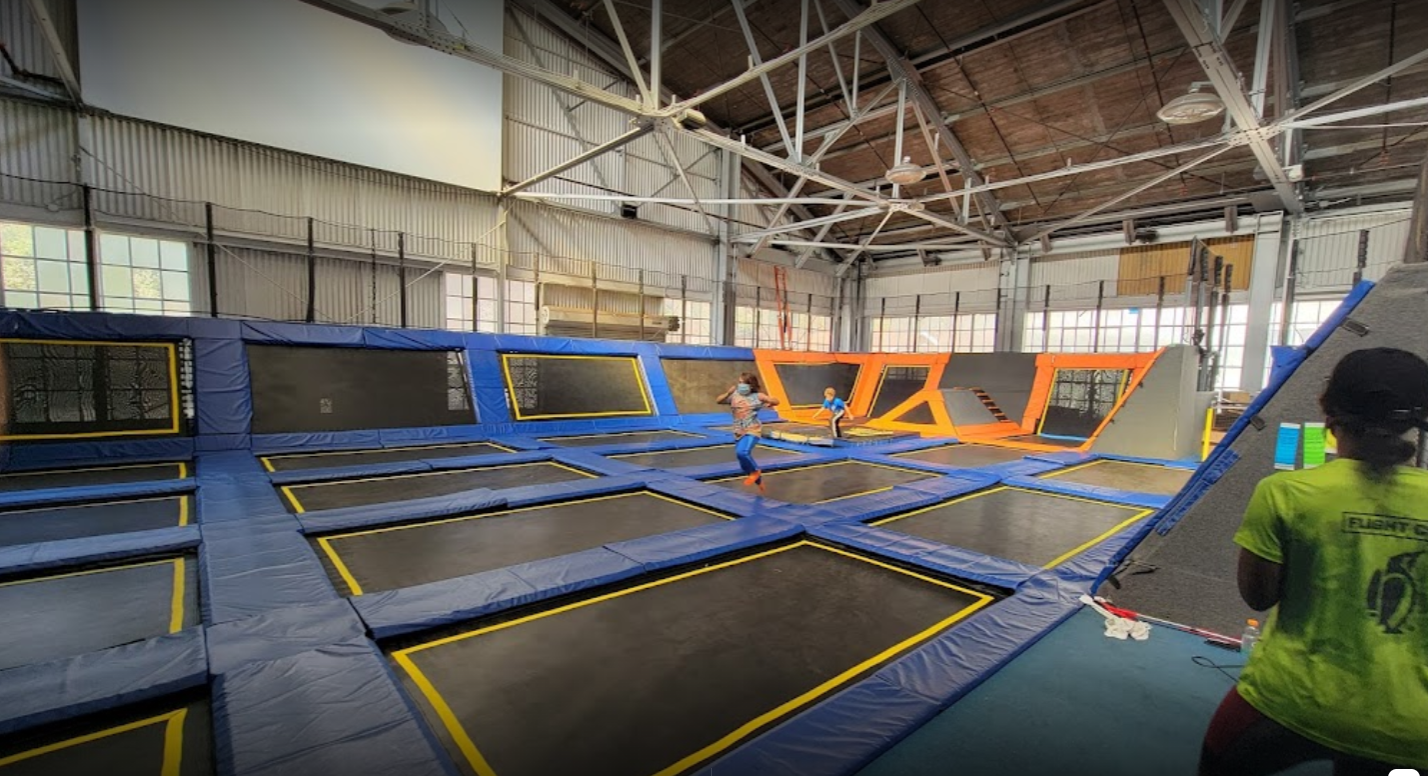 07,Playland Sausalito and Mt.Tam Adventure Camps LLC
Address:610 Coloma St, Sausalito, CA 94965
Phone number: +1 415-377-9678
https://www.mttamadventures.com/
Cost: $13-$18
Discount cards available
Playland is open for free play gym time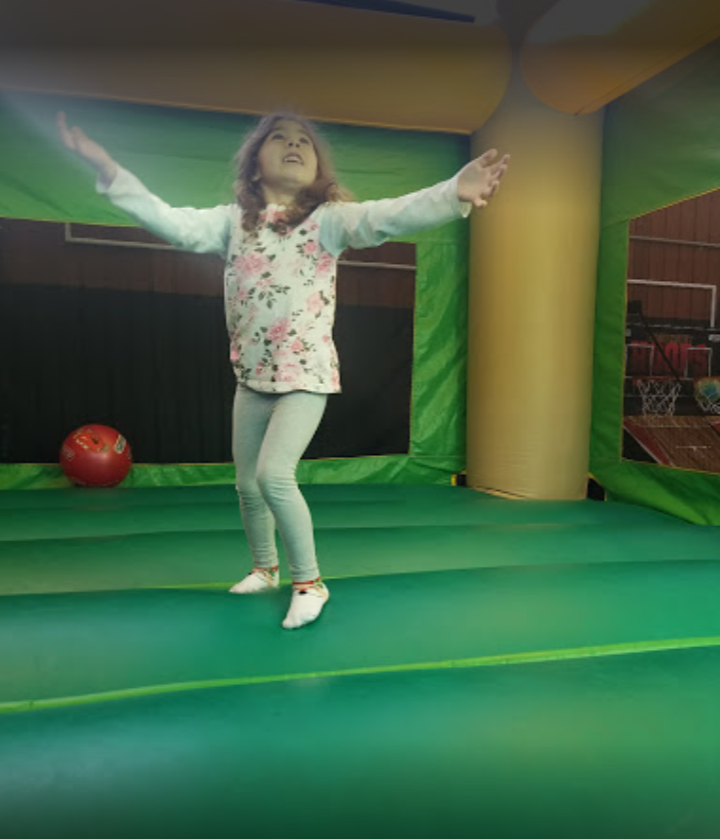 08,The Bounce Place - Tanforan
A birthday party at The Bounce Place is every parents' dream! Your dedicated party planner will help you decorate a private party room in your preferred theme and supervise games and play time on our bounce castles, inflatable obstacle courses, activities, and more. Bring your child's favorite food and drink, celebrate at our indoor playground and don't worry about clean up! When you celebrate at The Bounce Place, our team will ensure that your child's birthday party is fun and easy - just like it should be!
Address:1150 El Camino Real #141, San Bruno, CA 94066
Phone number:(303)960-9652
https://www.thebounceplace.com/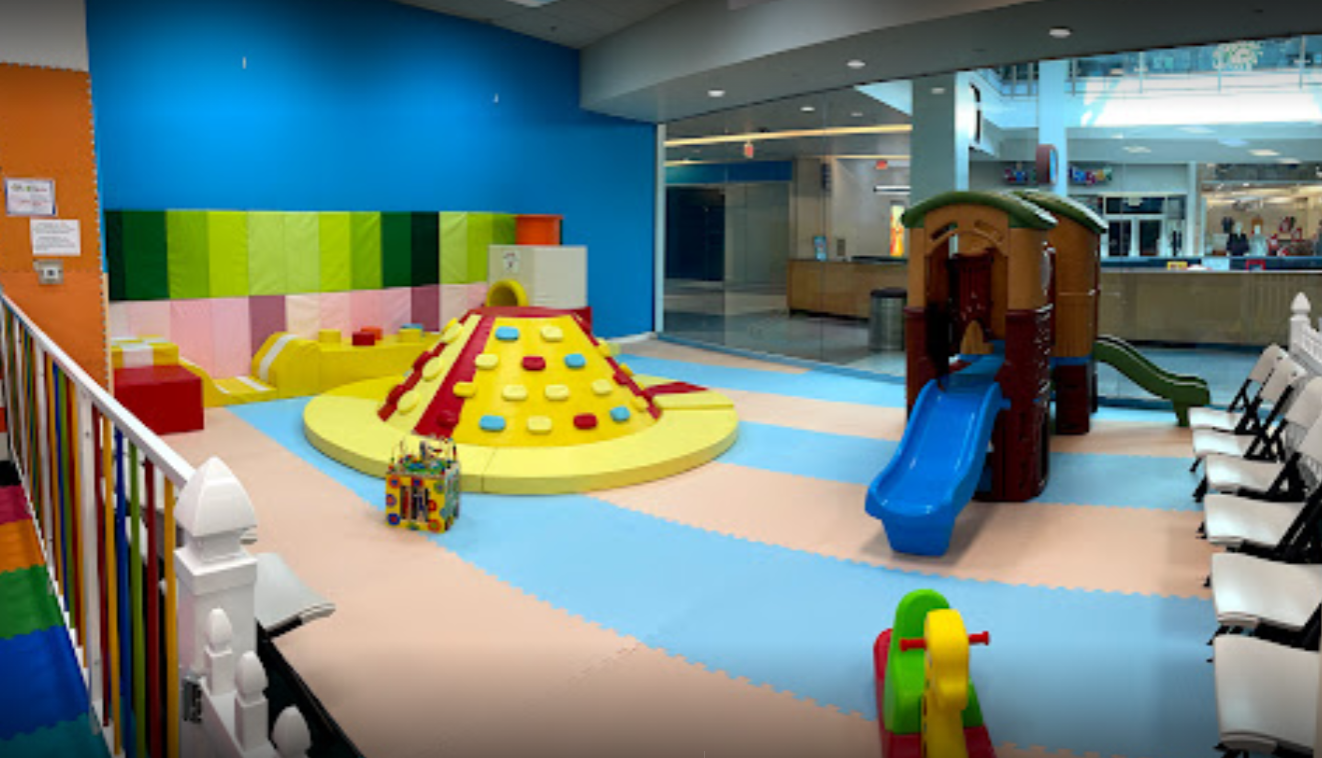 09,Imagination City
Imagination City is designed for children to experience how the real world works. It is a child-sized city built with educational intentions where children can use their imagination in various real-world roles.
Through interactive exhibits and facilitated activities children develop self confidence, social skills, fundamentals of math, reading and science all while fostering curiosity, creativity, critical thinking, problem solving and team work.
Monday through Thursday: 11:00am - 7:00pm
Friday: 11:00am - 8:00pm
Saturday and Sunday: Hours may vary due to Private Parties
Crawlers - 12 years of age:
$13 per Child - 60 Minutes
$15 per Child - 90 Minutes
$17 per Child - 120 Minutes
Address:1150 El Camino Real #144, San Bruno, CA 94066
Phone number:(650) 351- 4352
http://www.myimaginationcity.com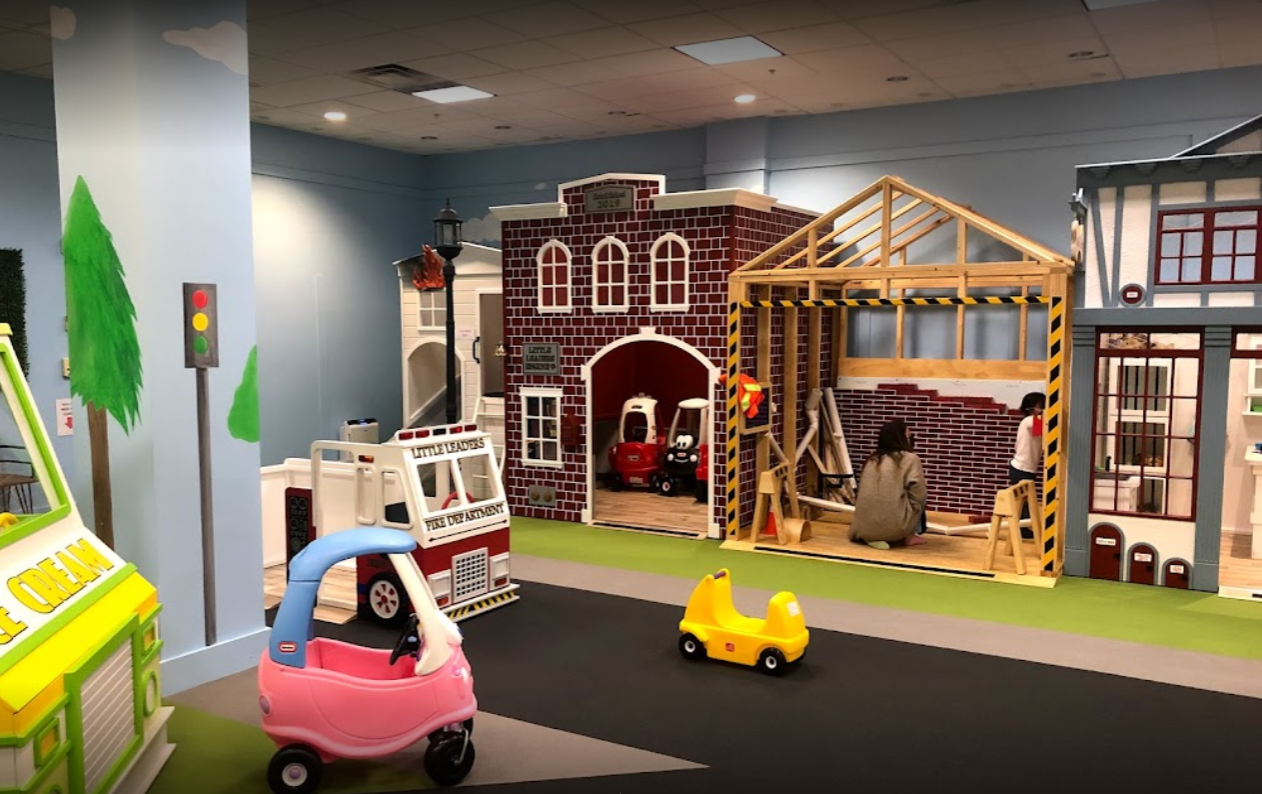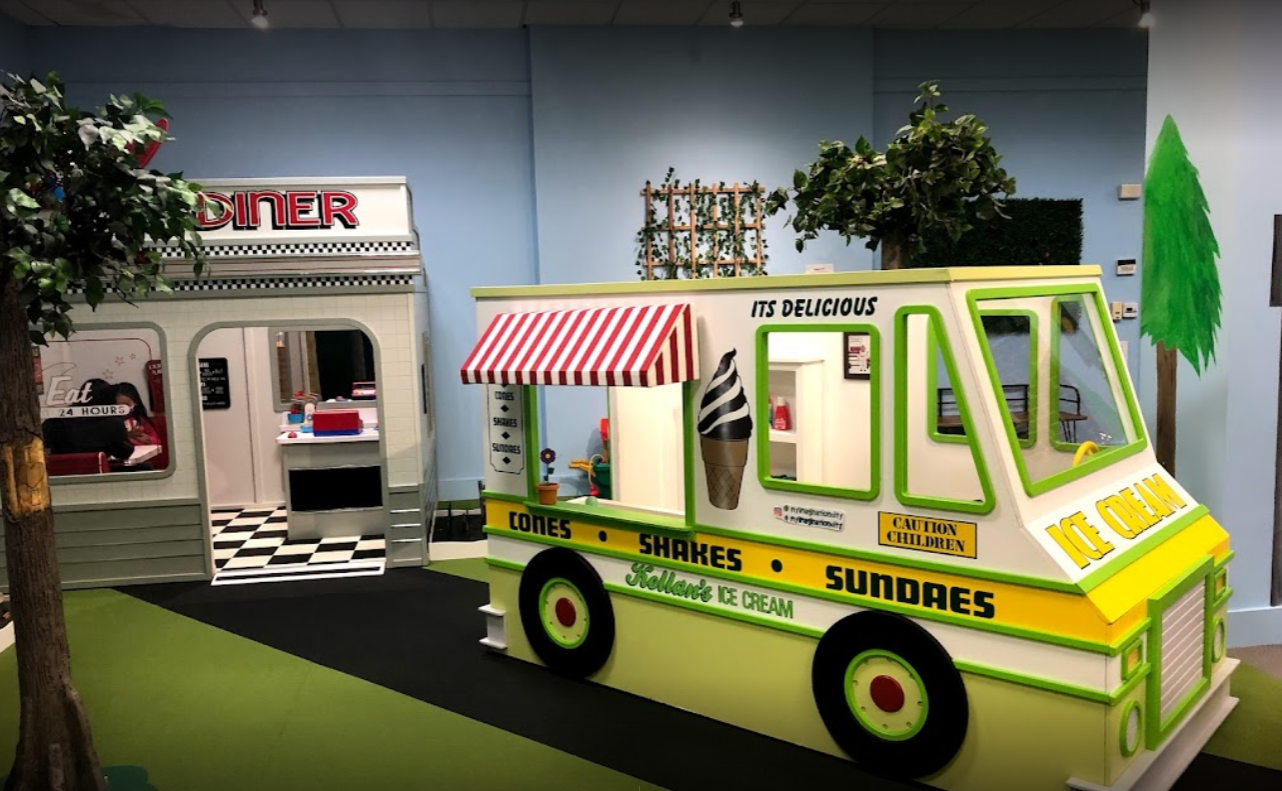 10,Play Ground
Address:3169 Castro Valley Blvd. Castro Valley, CA 94546
Phone number:(510) 363-9231
https://playgroundcv.com/
Monday to Friday 2pm-8pm
Saturday & Sunday 10:30-8pm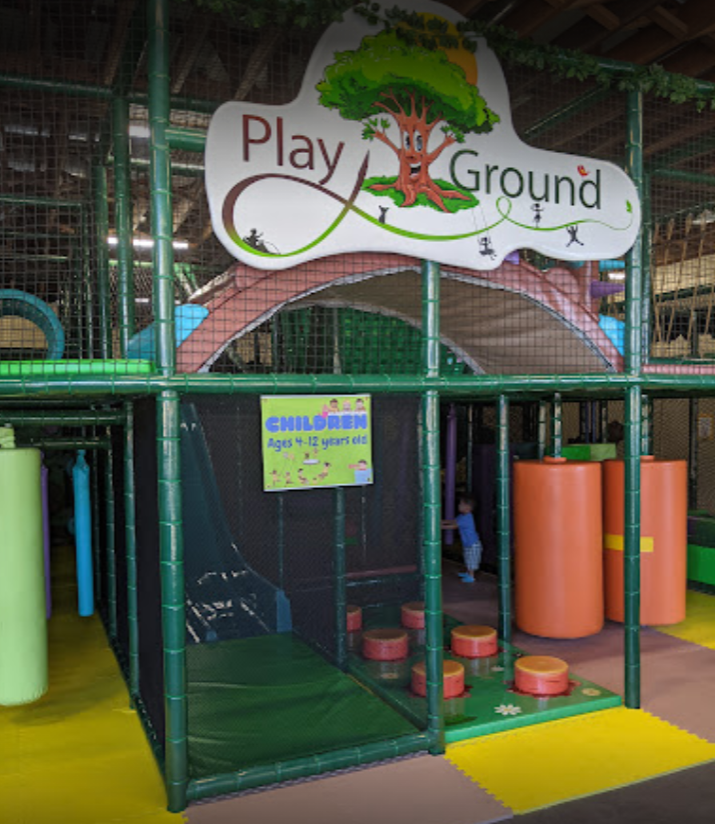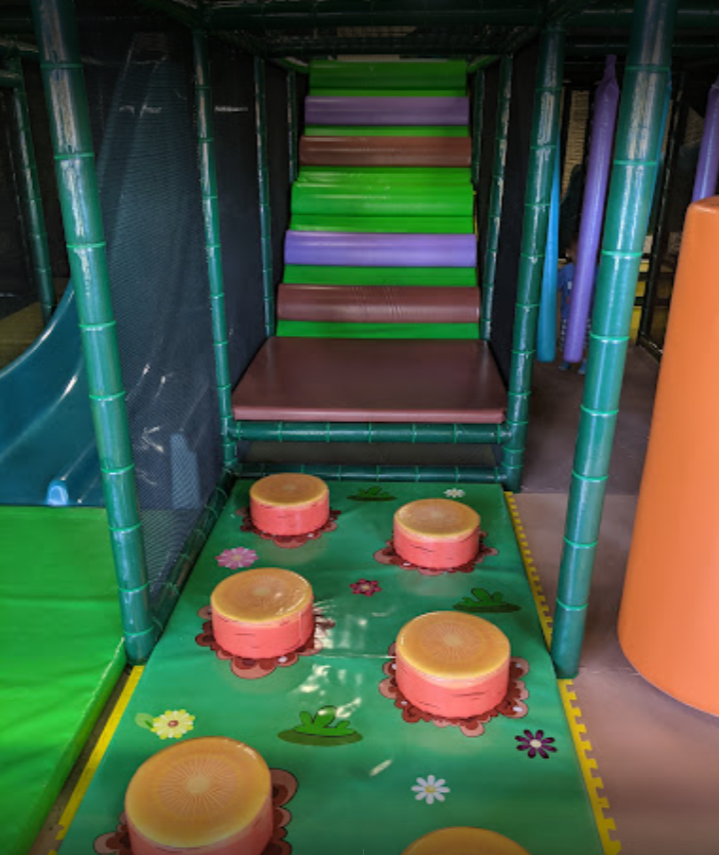 Comments

Rakesh Patel Says:
Indoor Soft play setup for 3 to 10 year age group..plz reply with design and setup cost.

Angel Playground Equipment CO.,LTD Says:
Hope this message find you well, we are pleasure to make proposal for your kids play area, please check our reply to your email. Thanks!

Siri Says:
Hi would like to know the logistics to setup a playarea and party hall for kids

Angel Playground Equipment CO.,LTD Says:
Already sent, Please check. Looking forward to your reply.

Alicia Says:
May I have a catalogue with pricing? Thank you

Angel Playground Equipment CO.,LTD Says:
Got your message, Thanks! Please check your email for process of start indoor playground, Looking forward your reply with layout information.

Rakesh Says:
We are keen to open one of indoorplay park in our town in new zealand. Pls send us information to get ideas

Angel Playground Equipment CO.,LTD Says:
Nice day! All price online are real, If anyone you like just let me know, we are pleasure to share you details, Process please check your email.

Shukria Says:
Hi I would like to open indoor playground in Toronto Canada . Do u guys access to Canada . I really like it the Rush fun park . I would like to talk about how much it cost and what is the progress

Angel Playground Equipment CO.,LTD Says:
Nice day! Please check your email for catalog, please follow the process and provide floor plan, We will make a good design for you.
Leave a Reply
Your Phone & Email address will not be published. Required fields are mareded*