Kids Indoor Playground in Evansville, IN, USA
Views: 3277 Update date: Dec 13,2021
01 Sky Zone Trampoline Park
49 N Green River Rd, Evansville, IN 47715
02 Walther's Golf & Fun
Address:2301 N First Ave, Evansville, IN 47710
03 The Inflatable Fun Factory
Address:6600 Frito Lay Dr, Evansville, IN 47715
04 Chuck E. Cheese
Address:559 N Green River Rd, Evansville, IN 47715
05 Children's Museum of Evansville
Address: 22 SE 5th St, Evansville, IN 47708
06 Elite Air Newburgh Trampoline Park
Address:3888 IN-261 B, Newburgh, IN 47630
07 Vertical eXcape - Evansville
Address:1315 N Royal Ave, Evansville, IN 47715
08 Kid's Planet
Address:499 Southpoint Cir ste 101-102, Brownsburg, IN 46112
01 Sky Zone Trampoline Park
We're always working to invent epic new ways to play, gather, and compete. Even though we're the originators of wall-to-wall aerial action, we never stand still. The only way to understand it is to experience it. So rally your crew and let's go!
Address:49 N Green River Rd, Evansville, IN 47715
Phone:(812) 633-3330
https://www.skyzone.com/evansville

02 Walther's Golf & Fun
Walther's Golf & Fun has 32-holes of tropical mini-golf excitement, including indoor and outdoor courses. Lazer tag games can facilitate up to 25 participants, while spectators in the lobby can follow the action live on four flat panel screens. The world-class arcade is complete with fifty incredible games from Walther's video game partner, Family Entertainment Group. Grab your crew and see who strikes first playing one of our four lanes of mini bowling. Earn cool prizes playing some of the latest and your favorite classic arcade games. Re-fuel in Coconut Cafe with snacks and refreshing beverages for a quick break in the action, or enjoy the relaxing atmosphere for dinner with the whole family.
Address:2301 N First Ave, Evansville, IN 47710
Phone:(812) 464-4472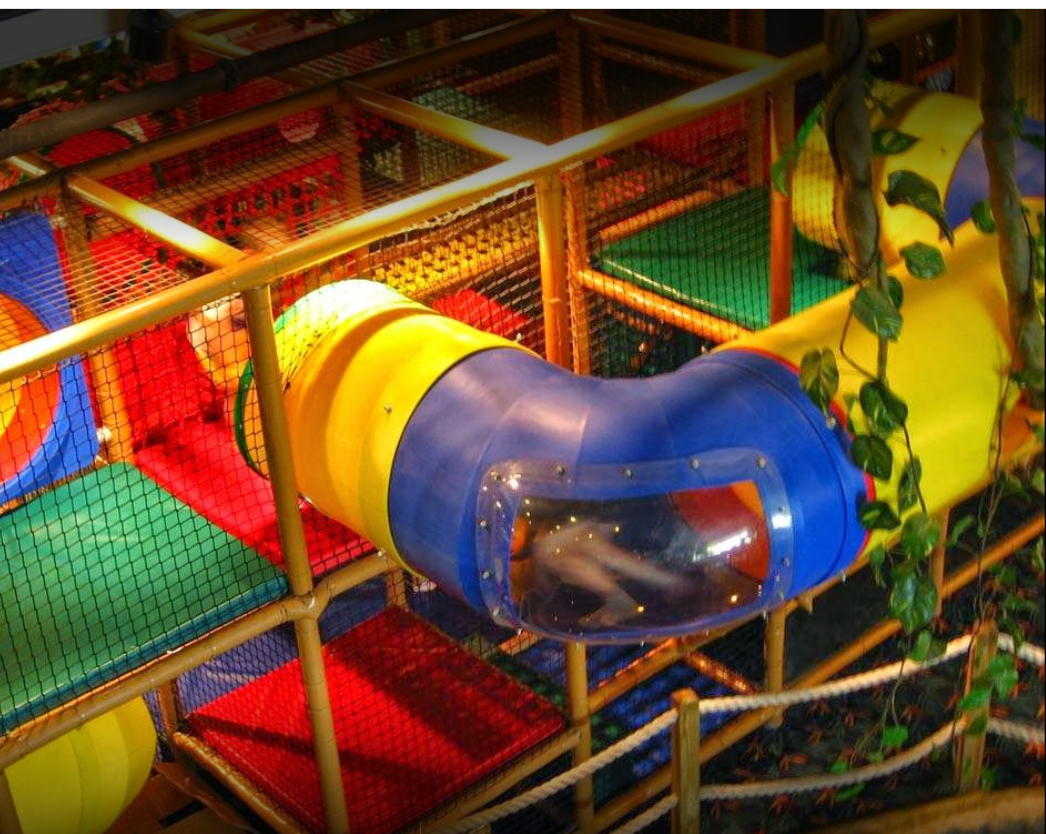 03 The Inflatable Fun Factory
The Inflatable Fun Factory is the area's premiere family entertainment center! Featuring the largest indoor inflatable arenas in the tristate area, your kids will spend hours and hours having fun while they Bounce, Party, Play!
Address:6600 Frito Lay Dr, Evansville, IN 47715
Phone:(812) 505-4401
https://theinflatablefunfactory.com/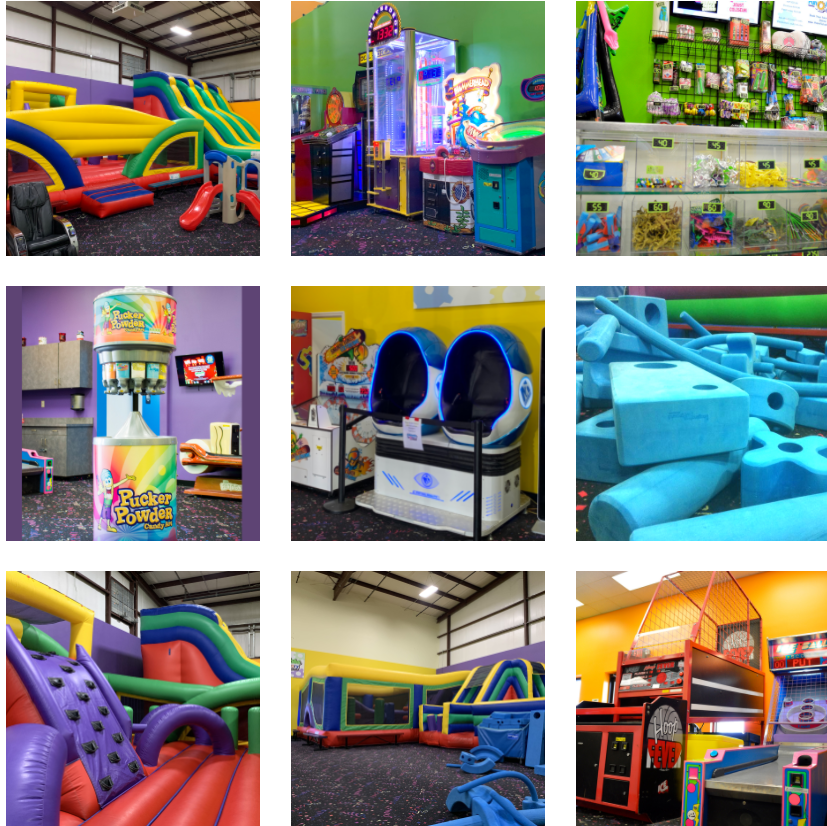 04 Chuck E. Cheese
Visit our Fort Wayne location where we provide a wide selection of entertainment for kids and adults alike. Our family fun center offers diverse menu options, skill-level arcade games and in-store performances for everyone to enjoy. On the hunt for the perfect birthday party destination? Celebrate at Chuck E. Cheese with pizza, cake and all the games you can play! We're also the perfect place to host your next group event. Whether it's a youth group, elementary school or soccer team, we have event packages to accommodate any size and budget. Check our website for exclusive deals, promotions and updates on special events at the Fort Wayne location. Bring the Chuck E. experience home with you by visiting Kid's Corner and downloading our apps to watch videos, listen to music and download activity sheets for your kiddos. Don't miss out on the fun!
Address:559 N Green River Rd, Evansville, IN 47715
Phone:(812) 473-0004
https://locations.chuckecheese.com/us/in/evansville/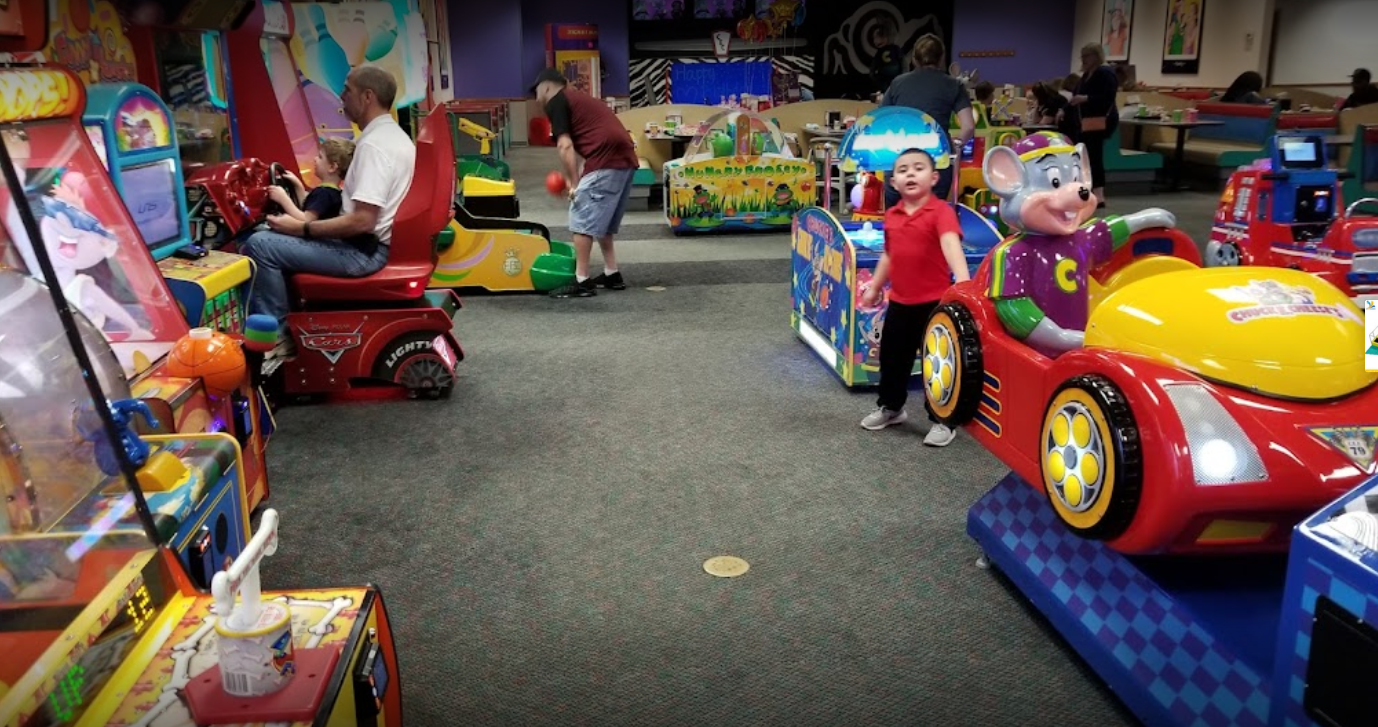 05 Children's Museum of Evansville
The Koch Family Children's Museum of Evansville (cMoe) is a place where families and caregivers with young children are encouraged to create, explore, and discover together through play. The museum features three vibrant floors of exhibits and activities that provide sensory experiences and engaging educational content focusing on literacy, science, math, visual and performing arts, culture and health.
Address: 22 SE 5th St, Evansville, IN 47708
Phone:(812) 464-2663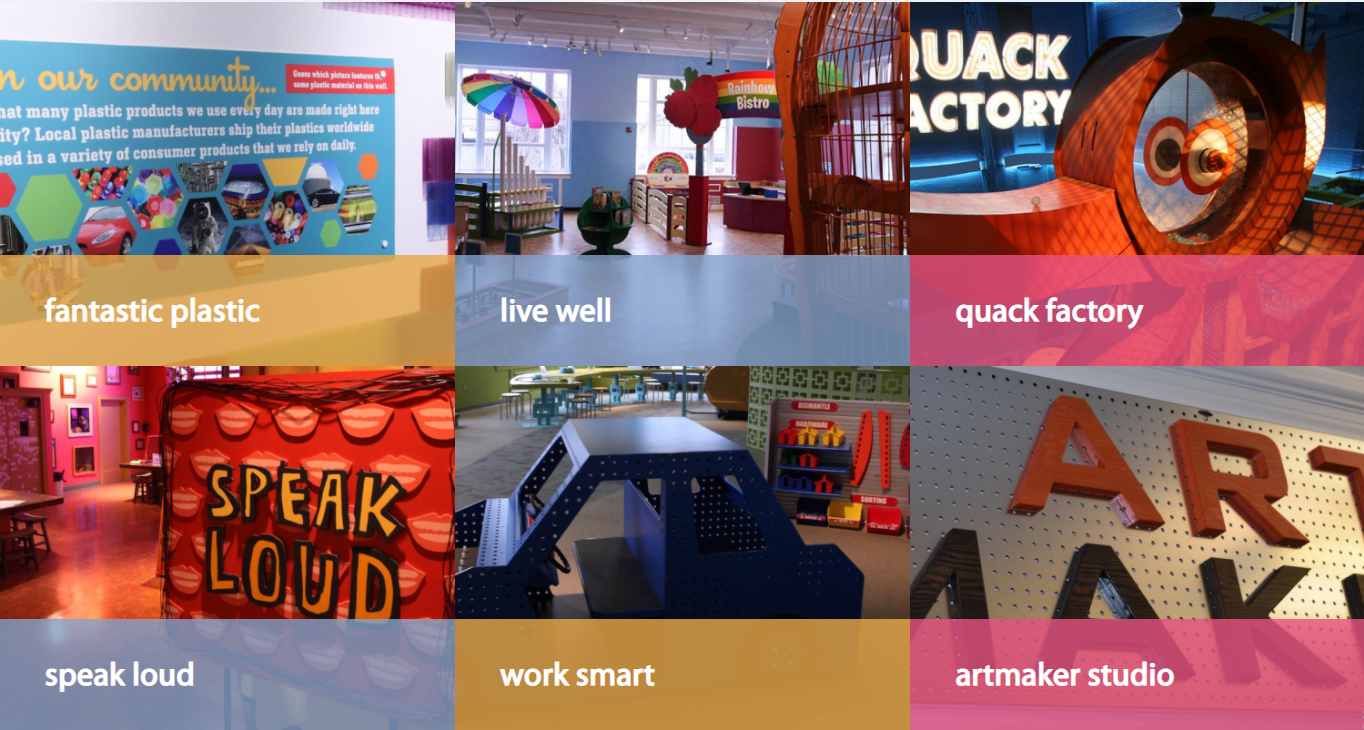 06 Elite Air Newburgh Trampoline Park
Elite Air is a small family-owned trampoline park with a Ninja Warrior Course. Our trampoline park is known for its neon lights, airbag, fun parties, friendly staff bringing smiles to every customer, and so much more! This is an awesome way for kids and adults to get some great exercise while also having fun!
Address:3888 IN-261 B, Newburgh, IN 47630
Phone:(812) 490-1110
https://www.eliteairnewburgh.com/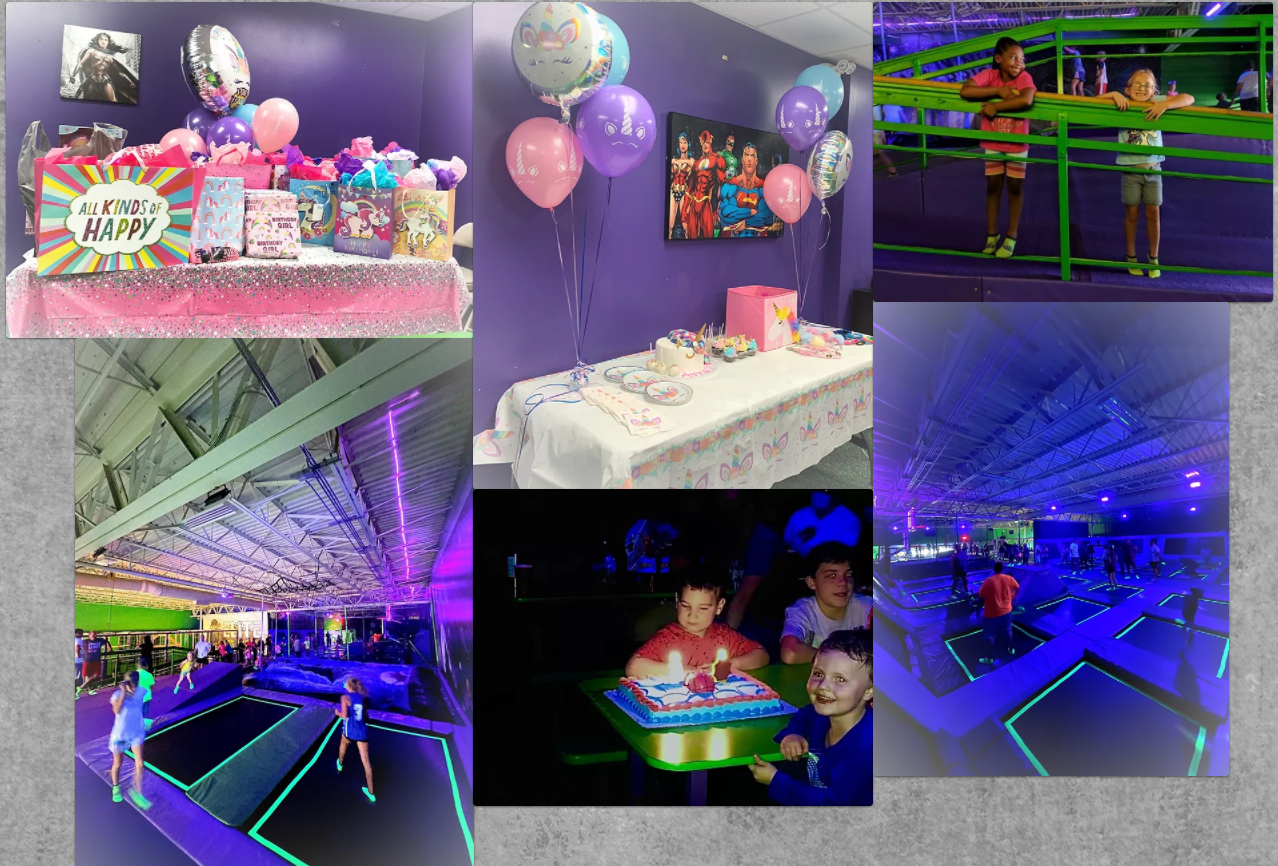 07 Vertical eXcape - Evansville
Our camps are designed to teach kids the basics of climbing, plus the importance of trust and communication. Each weekly session will focus on developing confidence and self-esteem through small group instruction, group climbing games, team-building activities and goal setting sessions.
Address:1315 N Royal Ave, Evansville, IN 47715
Phone:(812) 479-6887
http://www.verticalexcape.com/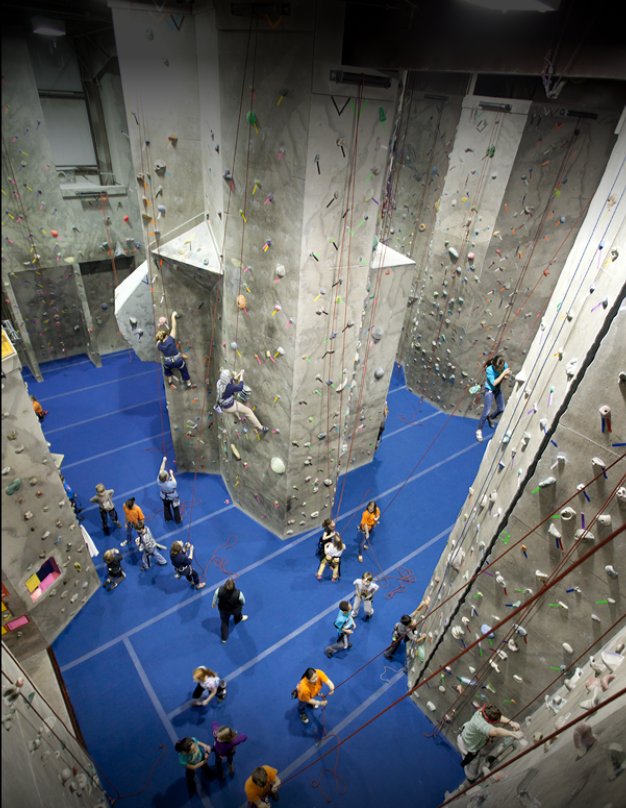 08 Kid's Planet
Welcome to Kid's Planet Indoor Playground
Kid's Planet offers young families in Brownsburg, Indiana and the surrounding areas a quality family recreation center with jungle gyms, soft contained, multi-level playground, birthday party hosting, and lots of funny arcade games.
Address:499 Southpoint Cir ste 101-102, Brownsburg, IN 46112
Phone:(317) 350-2095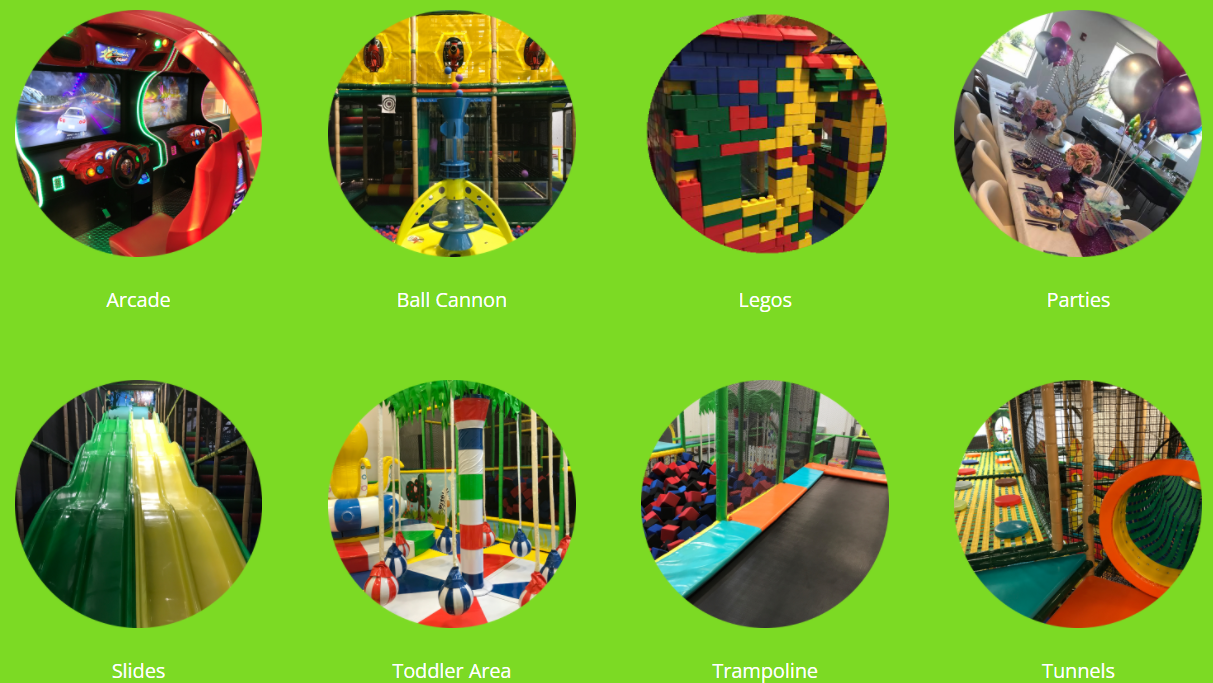 Comments

Keshini Says:
Catalog and pricing please

Angel Playground Equipment CO.,LTD Says:
Hi Keshini: Thanks for your message, Please check our reply to your email. Please also share us more details of your inquiry

Andrea Lowe Says:
Id love a copy of pricing ,sizing,and contact info ..thank you so much

Angel Playground Equipment CO.,LTD Says:
Hi Andrea: Please check our reply to your email about the process and catalog etc...

Kasia Says:
I'd like to see your catalogue please. I'm in the process of researching different products.

Angel Playground Equipment CO.,LTD Says:
Dear Kasia: Nice day! Please share me more information of your inquire, please check process in your email.

Geraldine Morales Says:
Hi, please send catalogue

Angel Playground Equipment CO.,LTD Says:
Already sent, please check, Wish get your reply soon.

Cassie Brooke Says:
I have a few questions if you would please email me. Thank you!

Angel Playground Equipment CO.,LTD Says:
Thanks, Please feel free to let me know you questions, we are pleausre to give you answer.
Leave a Reply
Your Phone & Email address will not be published. Required fields are mareded*