10 Best Kids Indoor playground in Fort Wayne, Indiana, USA
Views: 7675 Update date: Dec 11,2021
01 Connecting The Pieces Playroom
Door 4, 3301 E Coliseum Blvd 2nd Floor, Fort Wayne, IN 46805
02 Sky Zone Trampoline Park
401 Fernhill Ave, Fort Wayne, IN 46805
03 Jungle George's
4610 Parnell Ave, Fort Wayne, IN 46825
04 Combat Ops Entertainment
702 Ley Rd, Fort Wayne, IN 46825
05 Crazy Pinz Entertainment Center
1414 Northland Blvd, Fort Wayne, IN 46825
06 Chuck E. Cheese
Address:711 W Coliseum Blvd, Fort Wayne, IN 46808
07 Roller Dome North
Address:444 W Coliseum Blvd, Fort Wayne, IN 46805
08 Science Central
Address:1950 N Clinton St, Fort Wayne, IN 46805
09 Painting Fun Spot
Address:4150 W Jefferson Blvd Suite K - 9, Fort Wayne, IN 46804
10 Fast Track Racing
Address:605 W Coliseum Blvd, Fort Wayne, IN 46808
01 Connecting The Pieces Playroom
Our team is headed by, Christiane Rogers, owner of Connecting the Pieces Playroom. She has worked in the field of early childhood for more than 15 years. Her passion and dedication to children specifically children with special needs, began at an early age. She started her own child-care facility, working with children with ADHD, ODD, and ASD, using "High Scope Learning Curriculum".
Address: Door 4, 3301 E Coliseum Blvd 2nd Floor, Fort Wayne, IN 46805
Phone: (260) 444-6009
https://www.connectingthepiecesplayroom.com/

02 Sky Zone Trampoline Park
We're always working to invent epic new ways to play, gather, and compete. Even though we're the originators of wall-to-wall aerial action, we never stand still. The only way to understand it is to come experience it. So rally your crew and let's go!
Address:401 Fernhill Ave, Fort Wayne, IN 46805
Phone:(260) 483-5867
https://www.skyzone.com/fortwayne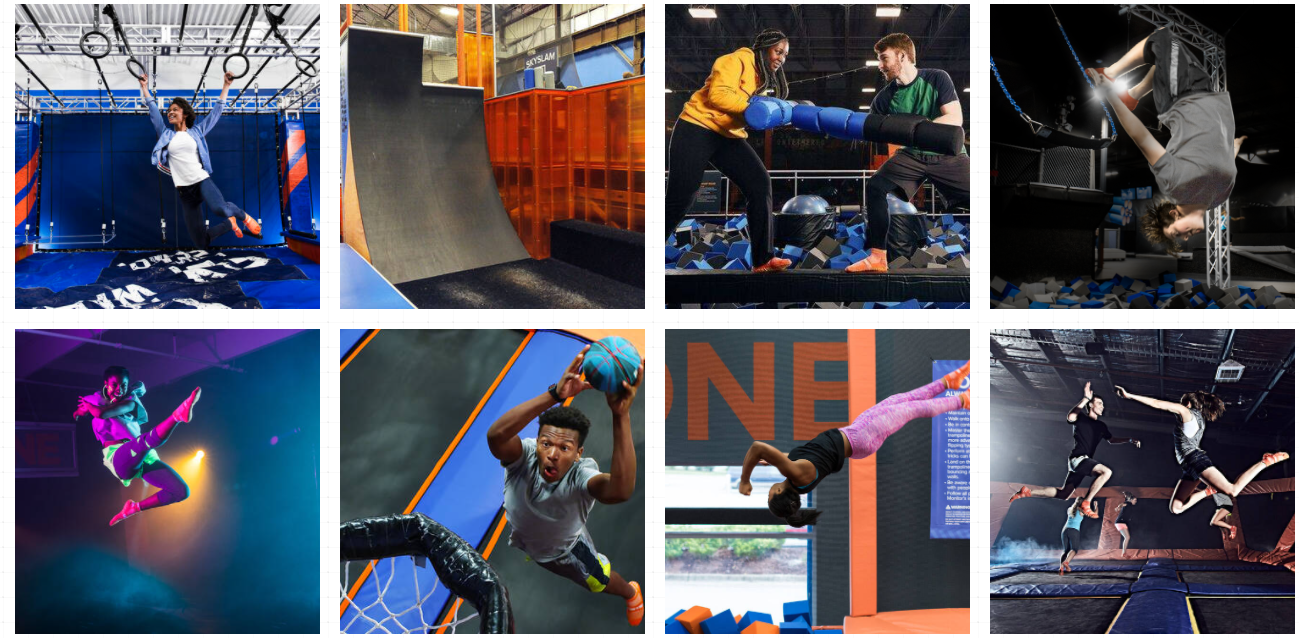 03 Jungle George's
Jungle George's offers Fort Wayne parents and children a few ways to have fun and to celebrate monumental moments in their lives. We provide indoor bounce houses that children of all ages will love to bounce around on and explore, we provide multiple ways for the entire family to have fun with an endless amount of arcade games. Come visit local Kid's Favorite Fun Place in Fort Wayne!
Address: 4610 Parnell Ave, Fort Wayne, IN 46825
Phone:(260) 201-3077
https://www.junglegeorges.net/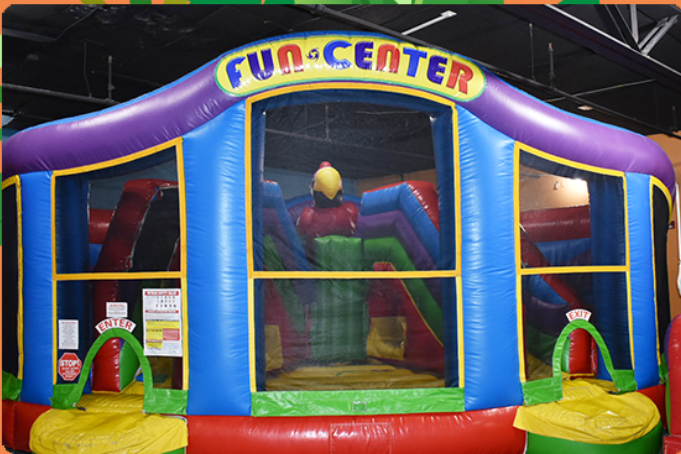 04 Combat Ops Entertainment
"Our mission at Combat Ops Entertainment is to immerse customers in a unique and engaging battle-themed environment with clean, safe, and family-friendly attractions. Our entertainment center focuses on family interaction, both indoors and out, that is suitable for the strong-willed competitive types, but also caters to young thrill-seekers. We customize game play to meet all skill levels and personalities, while pushing the limits of adventurous entertainment."
Address:702 Ley Rd, Fort Wayne, IN 46825
Phone:(260) 999-4940

05 Crazy Pinz Entertainment Center
Hop aboard, and get ready for some excitement at Crazy Pinz! For over 10 years families in Fort Wayne, Indiana have been flocking to Crazy Pinz for excitement the whole family can enjoy!
Our 50,000 square foot facility is jam-packed with thrilling activities including: 24 Bowling Lanes, SkyTrail Ropes Course, Piratez Cove Laser Tag, Shankz Mini-Golf, the Augmented Rock Wall and Gilliganz Arcade and Redemption store! There truly is something for everyone in your family at Crazy Pinz!
Address:1414 Northland Blvd, Fort Wayne, IN 46825
Phone:(260) 490-2695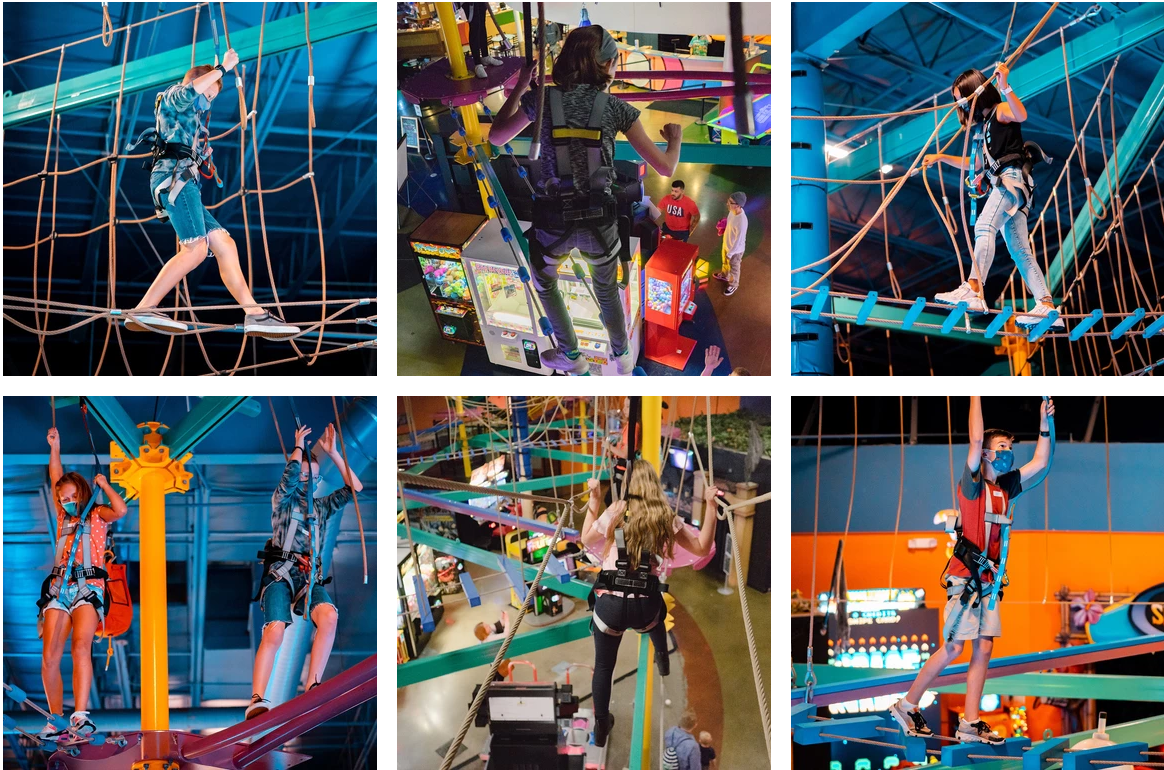 06 Chuck E. Cheese
Visit our Fort Wayne location where we provide a wide selection of entertainment for kids and adults alike. Our family fun center offers diverse menu options, skill-level arcade games and in-store performances for everyone to enjoy. On the hunt for the perfect birthday party destination? Celebrate at Chuck E. Cheese with pizza, cake and all the games you can play! We're also the perfect place to host your next group event. Whether it's a youth group, elementary school or soccer team, we have event packages to accommodate any size and budget. Check our website for exclusive deals, promotions and updates on special events at the Fort Wayne location. Bring the Chuck E. experience home with you by visiting Kid's Corner and downloading our apps to watch videos, listen to music and download activity sheets for your kiddos. Don't miss out on the fun!
Address:711 W Coliseum Blvd, Fort Wayne, IN 46808
Phone:(260) 484-9668
https://locations.chuckecheese.com/us/in/fort-wayne/711-w-coliseum-blvd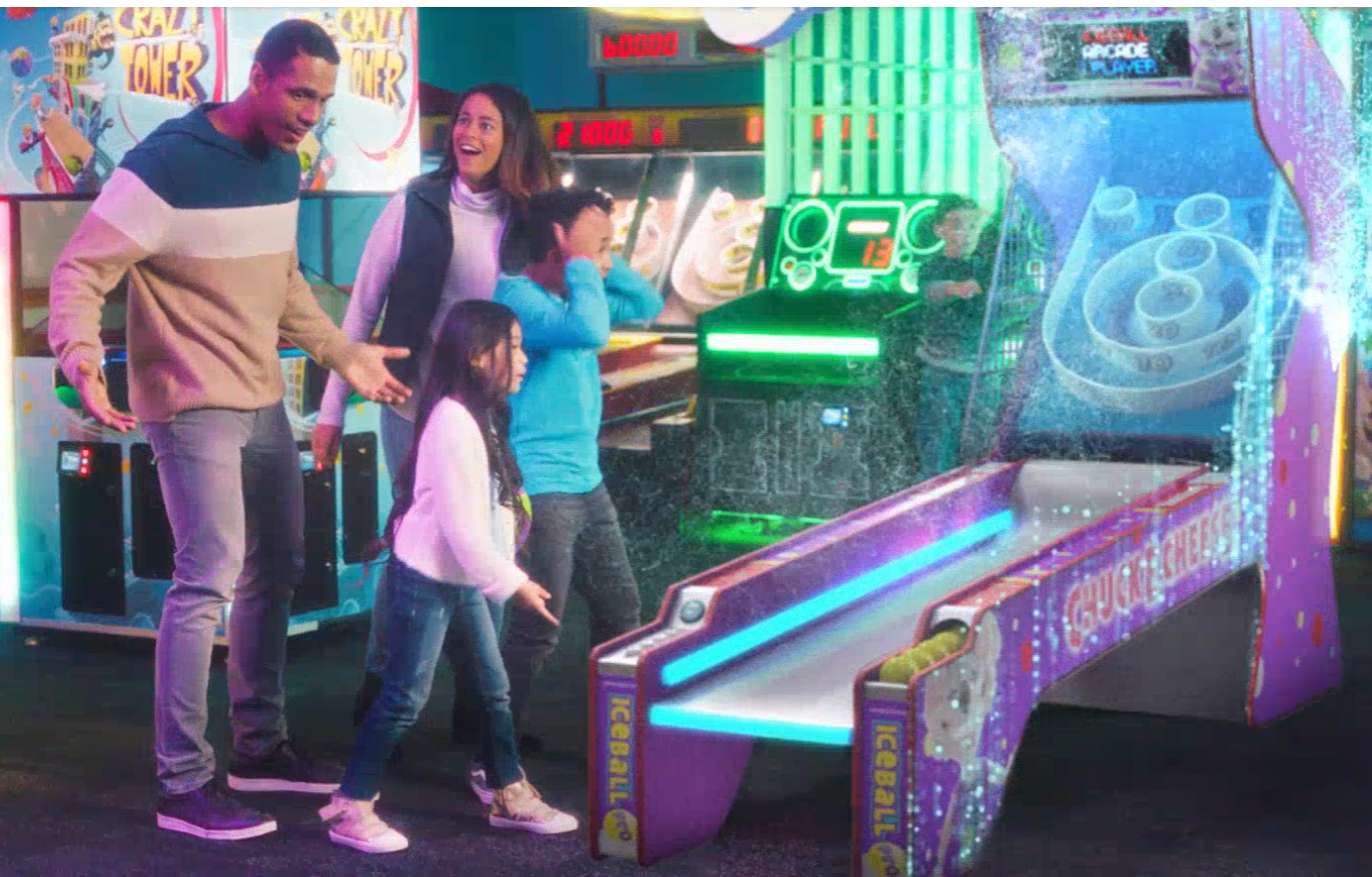 07 Roller Dome North
Skating is a blast for the whole family. What other form of entertainment lets you participate with all family members?
Address:444 W Coliseum Blvd, Fort Wayne, IN 46805
Phone:(260) 483-6303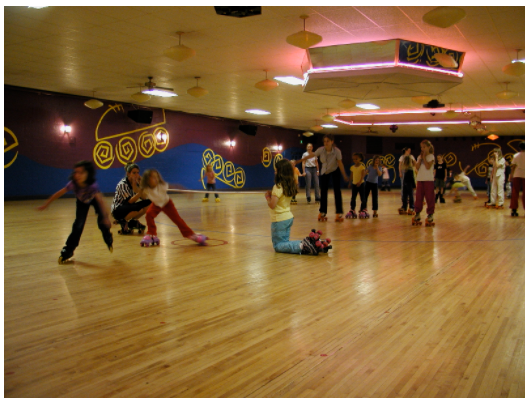 08 Science Central
Science Central is a regional resource that provides inspiring and fun hands-on science education for all people of all ages.
Address:1950 N Clinton St, Fort Wayne, IN 46805
Phone:(260) 424-2400
https://www.sciencecentral.org/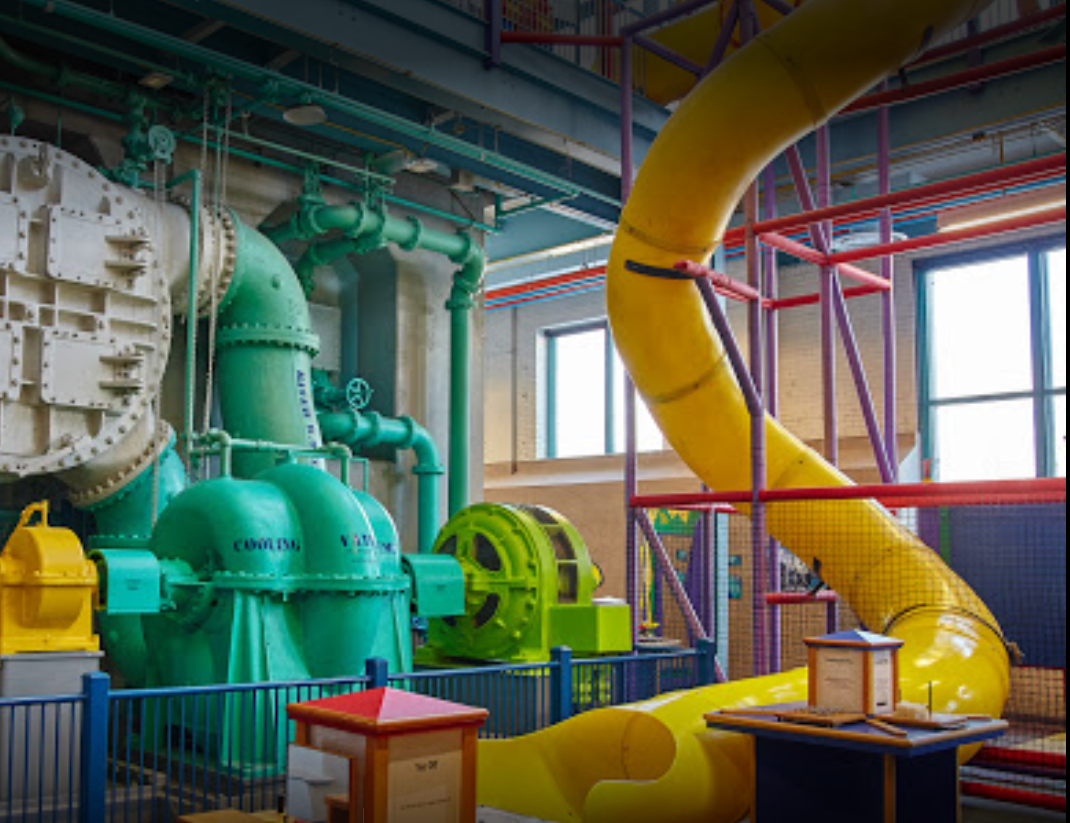 09 Painting Fun Spot
Painting Fun Spot is in its 13th year here in Fort Wayne Indiana. Family-Founded, Family-owned and Family-operated with the mission to "Help make memories while spreading happiness through art" we've grown in many ways since opening our doors. Our studio is now at Jefferson Pointe and our selection of paintable items is the largest nationwide. All of our plaster creations are made by us right here in Fort Wayne. Additionally, Painting Fun Spot has canvases you can paint as well as pottery you can glaze to make food and dishwasher safe.
Our studio offers a relaxed, cheerful atmosphere where children and adults of all ages can enjoy the simple pleasures of painting. You can paint something for yourself or something to gift to a special friend or family member. We have gone out of our way to assure the comfort of our smallest visitors, with a changing table, step stools, and kid-sized aprons available. You are never too young or too old to create a work of art!
Address:4150 W Jefferson Blvd Suite K - 9, Fort Wayne, IN 46804
Phone:(260) 616-0350
https://www.paintingfunspot.com/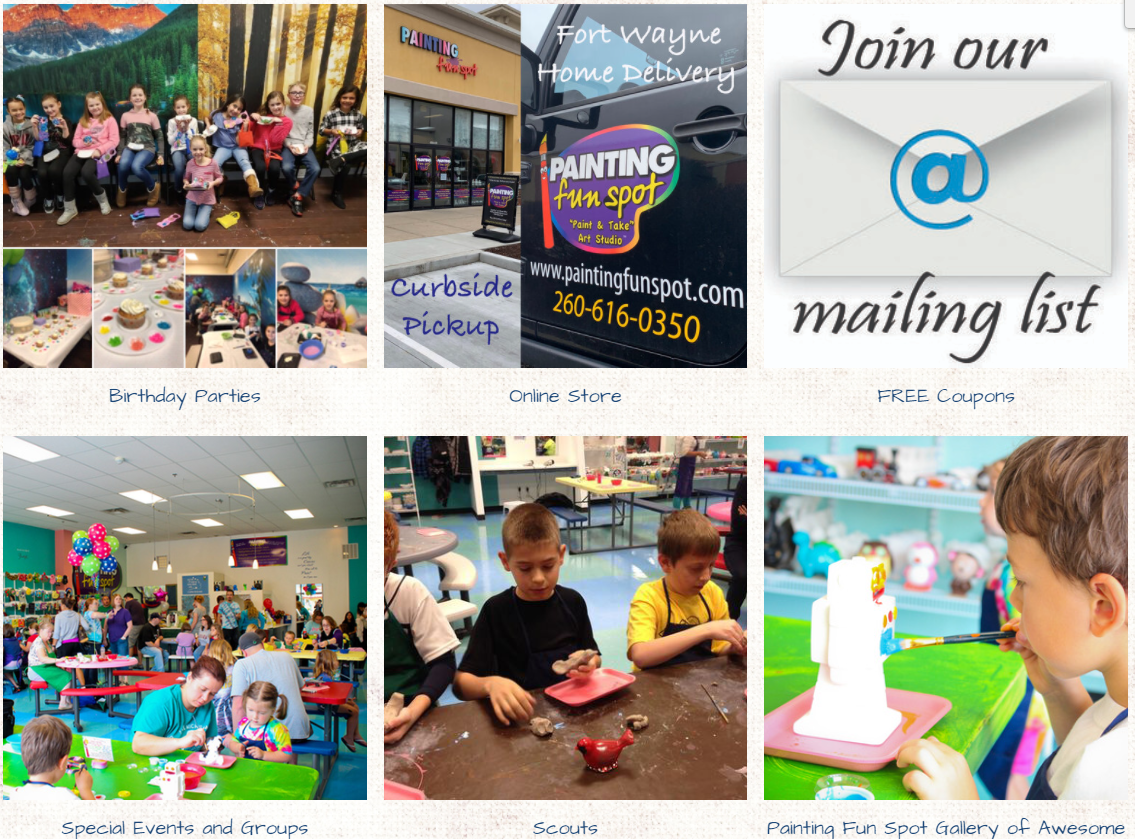 10 Fast Track Racing
SERVING THE GREATER FORT WAYNE AREA AND NORTHEAST INDIANA FOR OVER 11 YEARS OF NON-STOP FUN!
Darrin started Fast Track Racing over 11 years ago with a vision of bringing a truly unique racing experience to the Northeast Indiana and Great Fort Wayne area. Fast Track Racing is the racing experience you have been looking for whether your 13 or 50! Our slick road course is challenging even for the seasoned racer or just some fun with your friends.
Our karts are not only the fastest around but they are 100% Electric!! With them being electric, that saves on the gas smells and makes it possible for people to ride indoors!! No mess, No Fumes, No Smells!!! Since our move, we have gotten some new karts that will make the experience better than ever!! These real Italian Racing Karts are for the advanced racer and drifter!! These karts are to be driven hard and to be drifted!! Each race is timed with a State of The Art Timing System.
At the end of your race, everyone gets a print out of every lap they drove that you can take home so you can show off to your friend on who REALLY is the fastest in your group!!
Address:605 W Coliseum Blvd, Fort Wayne, IN 46808
Phone:(260) 387-9794
https://www.fasttrackracingfortwayne.com/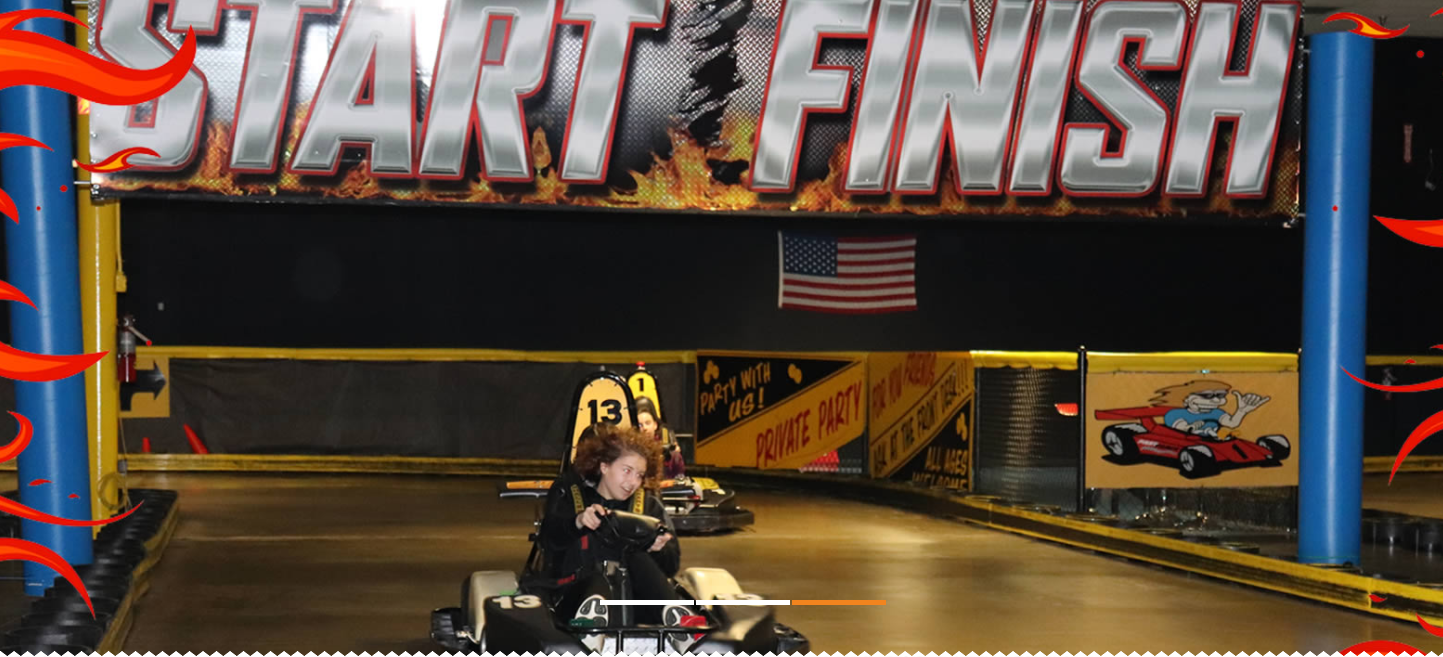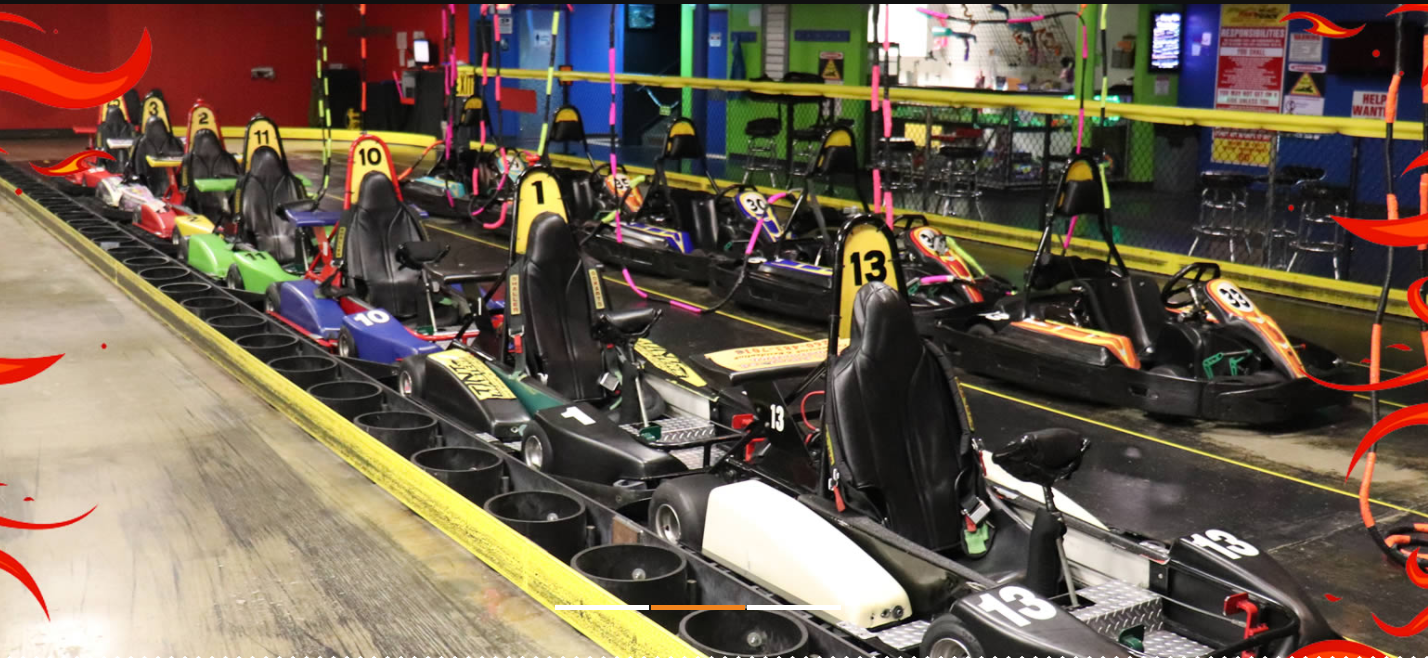 Comments

Khalid Says:
I would like to setup play ground for kind to teens indoor activities approximately how much it will cost

Angel Playground Equipment CO.,LTD Says:
Thanks for your message, Plase check our reply to your email about the process.

Sahar Says:
I would like to get the price and catalog please

Angel Playground Equipment CO.,LTD Says:
Hi Sahar, Nice day. please check our reply to your email regarding catalog. Looking forward to setup your kids play center

Fabiola Magana Says:
I will love a copy of pricing ,sizing,and contact info ..thank you so much!

Angel Playground Equipment CO.,LTD Says:
Hi Fabiola Magana, Thanks for your message, please check our reply to your email for the process and catalog. Looking forward to your reply

Amelia Lau Says:
Please send catalogue

Angel Playground Equipment CO.,LTD Says:
Hi Amelia, Nice day, Please check catalog in your email, hope you find what you like, Appreciate your feeback.

Hari Says:
Please send the catalouge

Angel Playground Equipment CO.,LTD Says:
Thanks for your message,We are pleasure to make suggestion for your play enter, please check our reply to your email, Any questions let me know.
Leave a Reply
Your Phone & Email address will not be published. Required fields are mareded*