Indoor play center
Product Description
Send Inquiry
This space themed Palm tree playground have greatly attraction to kids, this design have two section for toddler play, one is sand box other is soft play equipment on both side. The main structures have net playground, shooting game and climbing game. All parts are focus on space theme like rocket, space ship, kids will be so exciting to play as a astronaut. This place will be a dream land if have star light and painting the wall with outer space.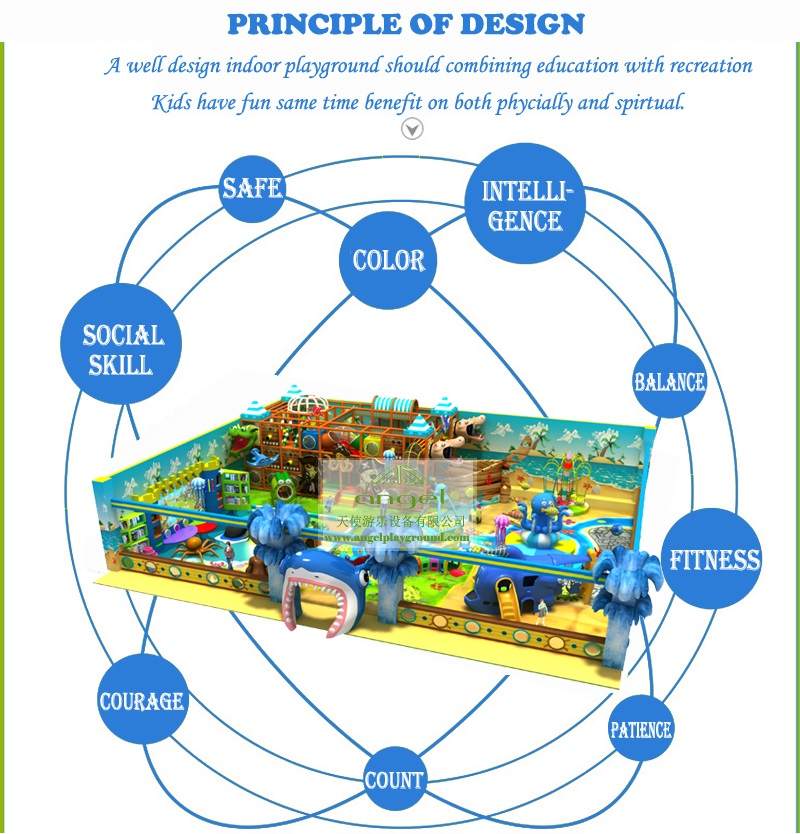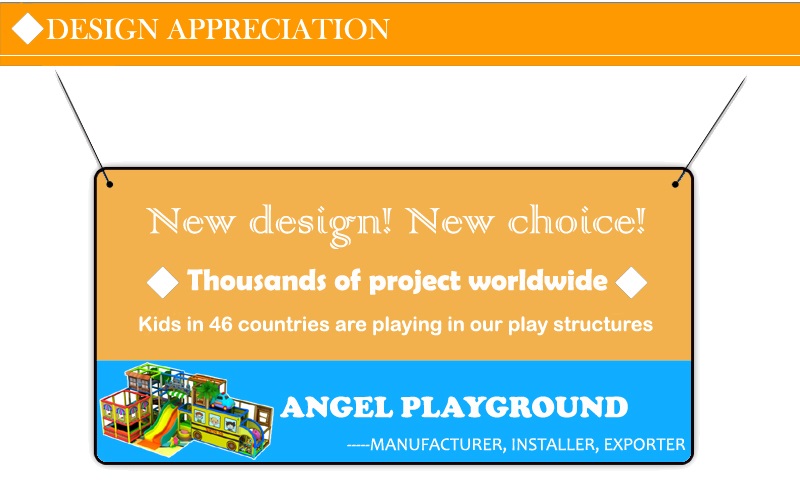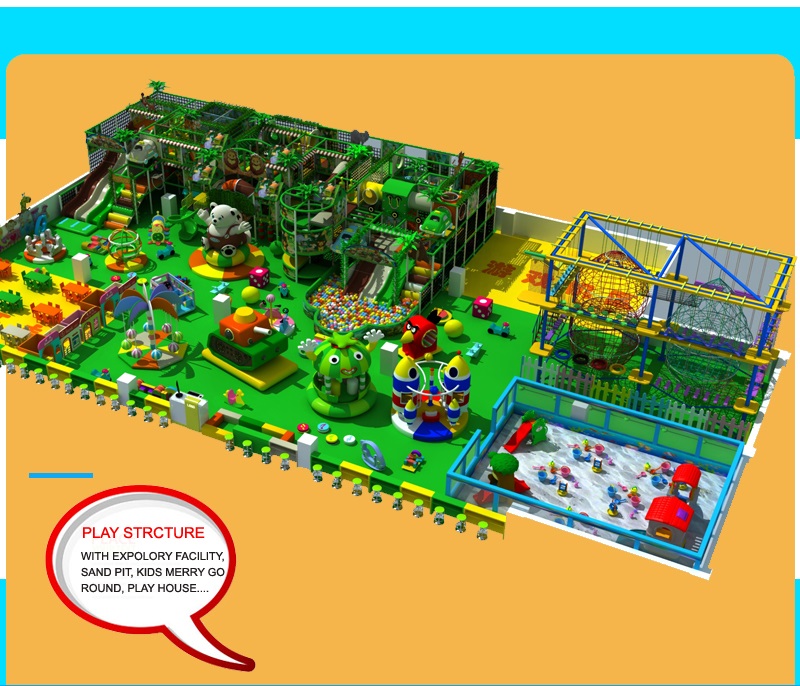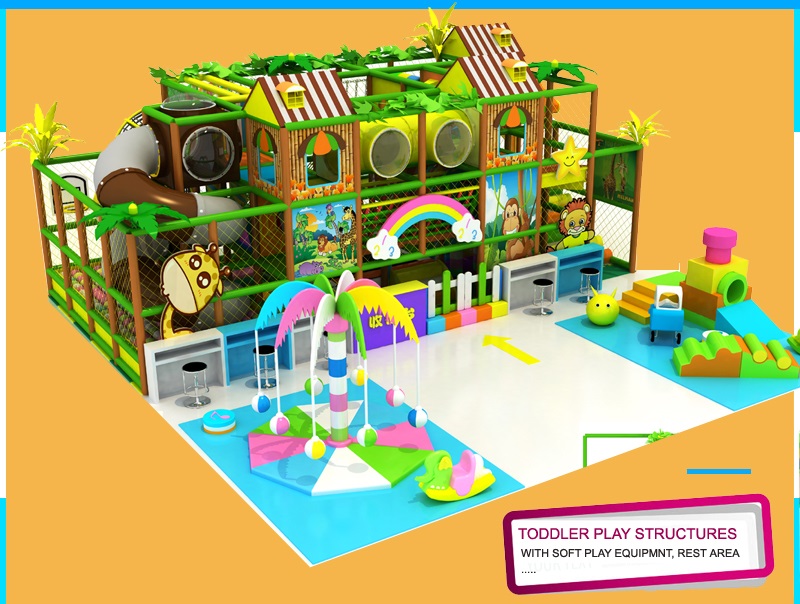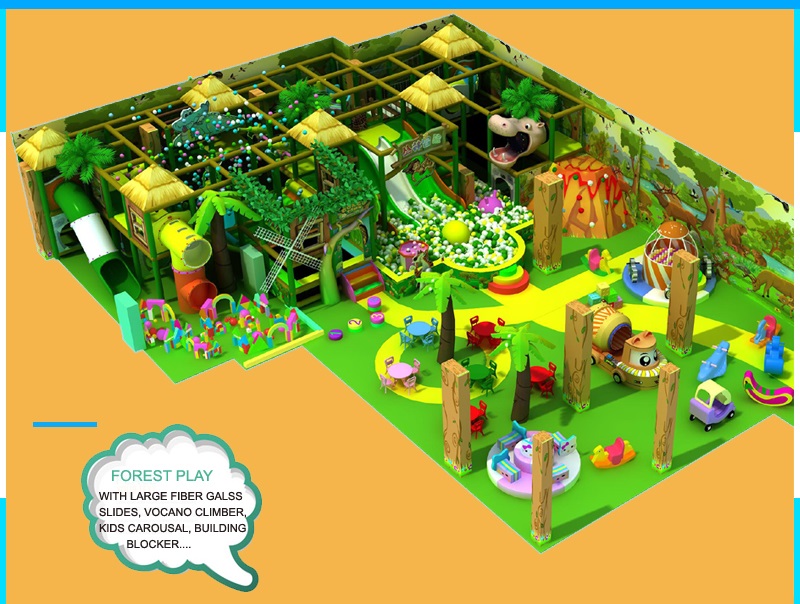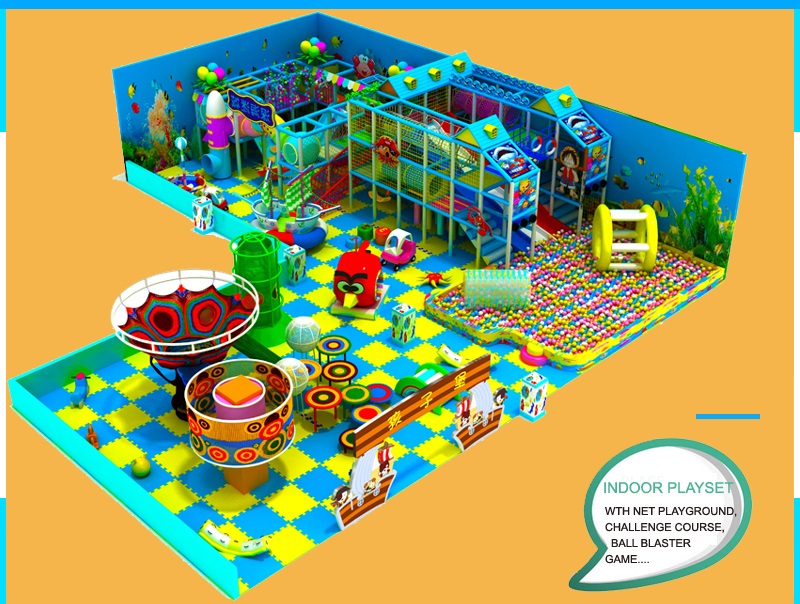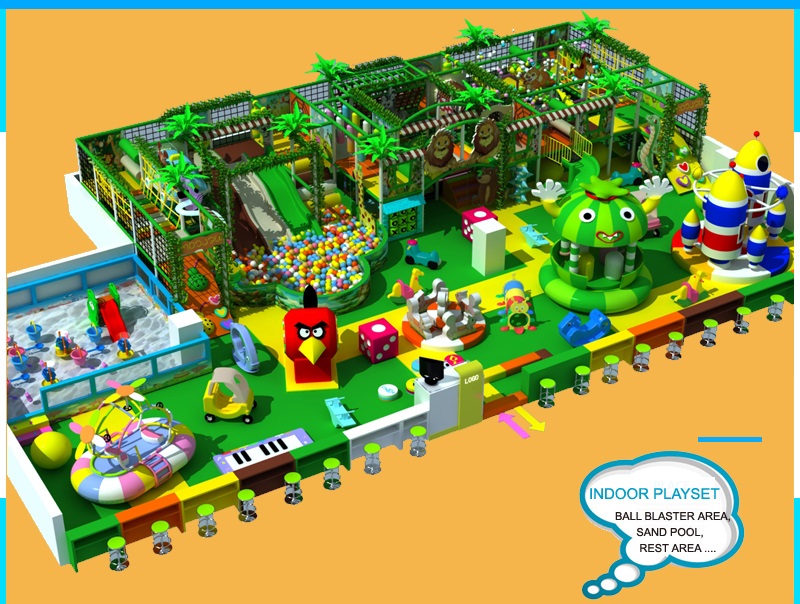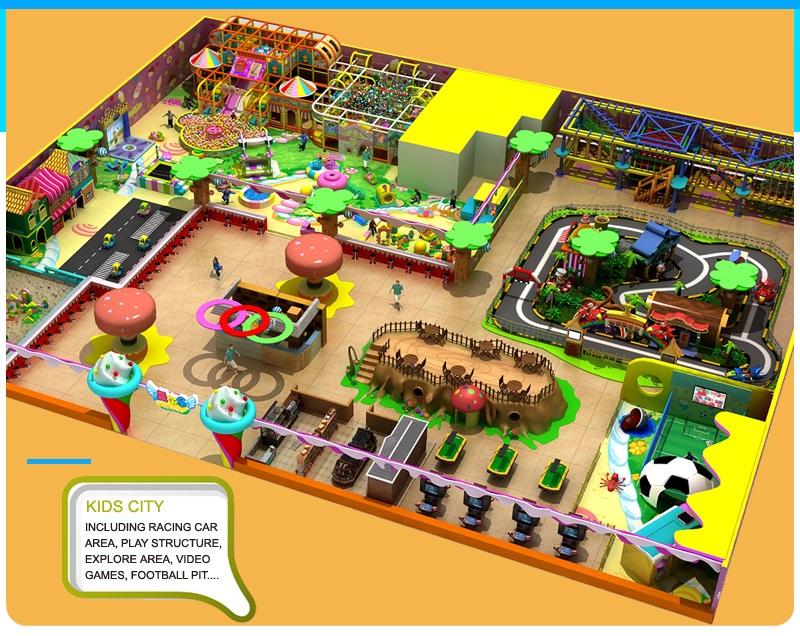 Angel playground equipment Co.,Ltd located in Qiaoxia, Wenzhou. We development, design, produce indoor and outdoor playground equipment, fitness, rubber mat, spring game and kids furniture for park, school, home, kindergarten, mall, community etc…
We are the leading supplier of indoor playground over 20 years experience and export to over 45 countries
Why would you choose Angel playground as your partner.
Save Trouble: We offer one stop solution, anything you need for running indoor playground business can be find here, we assist you from very beginning: location analysis, design, delivery, installation, we take care all for you!
Save Money: There are no Exclusive and Agency and Distributor between you and suppliers, we are manufactures that cut off all intermediate link. With decades of experience on produce, we know exactly how to save cost on produce same time guarantee high quality.
Save Time: We guarantee the fast delivery and quick response to any of your requirement, our employee are well trained, can immediately react to any of your double. It is only take 2 days for we design out one attractive play structures and is free. We guarantee delivery time in 15 days, for small order in 10 days!
Design, price, delivery and installation:
Design: indoor playground is customized product, a good design determinate the final result of play equipment, a good design can mixed all fun elements in limited space, maximum the function in good style and theme that attract kids and parents. With years of development, angel playground have many new models which rare on market. That is how we can make unique and multifunction play structures.
Price: Angel playground may not the cheapest supplier you find on website, but if comprehensive comparison analysis on quality, price and service, we truly will be your best supplier. About price that is one buyer need to know, the price not depend on square meter, but components, new components like TPU, net playground, racing car, devil slide will be huge different compare with plastic slide, ball pit and trampoline.
Delivery: We shipping everywhere over the world, check with your consult for freight by offer port name, things buyer need to know about delivery is import duty and dock cost. Import duty in USA is free; other country may have 4 to 13 percent of contract value as customs duty, you can check with local customs clearance company by HS code 95069900 (playground equipment)
Installation: cooperation with Angel playground that is not needs worry about it at all. We do it for you. Even do assemble by yourself will be easier as you thought. Because we will do installation of metal and plastic parts before delivery, we will mark parts with number and sending 3D installation diagram.
Why running indoor playground for business
There are three main reasons for doing this business, this is low risk project with small investment and high returns.
Small investment: indoor playground is one time investment, unlike any other consumer goods, there are no stock, no wastage, once the playground be installed will last for years. You do not need a land; you can rent the place from mall by share some of your incoming like 20% of ticket sale.
Low risk: since the investment is low on equipment, the only continuous cost will be rent of place, even this cost is lower than before thanks to E-business. And this trend will continue. Peoples buy things from internet on better price, have more option and save time, playground is the experience economy which not possible share on internet. This trend will also continue because kids spend too much time on cell-phone and computer is not health. You can consider indoor playground business is growing sunrise industry.
High returns: Stay in sunrise industry always has good future. Play equipment bring fun to kids and whole family, the owner always can get good returns by sale ticket, gift, host birthday party, also some slide-line produce can be benefit because your visitor will hanging over hours. You can offer snacks, coffee, toys…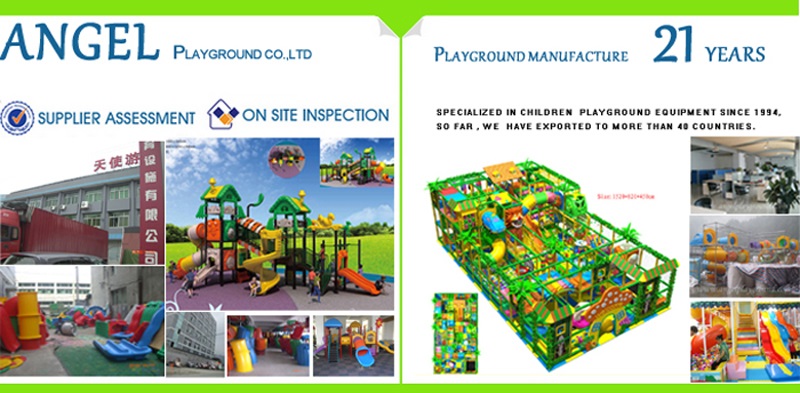 Reviews


Lourdes Says:
Buenos días Quisiera recibir más información sobre vuestros productos. ¿Sería posible el envío de un catálogo? Gracias.

Angel Playground Equipment CO.,LTD Says:
Gracias por ponerse en contacto con nosotros! ¿Sabes hablar inglés? Estamos muy bien placer de hacer la propuesta para su área de juego interior. Por favor, compruebe el proceso a continuación y advsie su plan: 1, Diseño: 100% personalizado, por favor envíenos el plano de planta en el archivo CAD para un nuevo diseño (por lo general, tome 2-3 días). A, Para asegurarse de que el diseño se ajuste perfecto, marque la información en el plano de planta (altura limpia, entrada, ubicación y tamaño de la columna, lugar para la sala de lavado, café, sala de fiestas, etc.) B, Se puede personalizar (color, tema, componentes) de acuerdo con el presupuesto previsto. 2, Producción: Nuestro tiempo de liderazgo del producto es de 15-30 días dependen del diseño. Haremos la instalación de prueba antes de la entrega (pieza de metal y plástico), proporcionaremos imágenes reales y diagrama de instalación 3D, para obtener más detalles, haga clic en (Proyecto-Instalación) en nuestro sitio web. 3, Podemos cuidar de Delviery (Por favor, avise el envío a qué puerto). Mucho diseño en nuestro sitio web con precio FOB en EE. UU. Dólar, Deseo que pueda obtener el ideal de costo aproximado. Cualquier pregunta por favor no dude en ponerse en contacto!


Laure Njoya Says:
Good morning, Do you ship to Cameroon? Please send me you catalog for outdoor commercial kids playground. I need that to have better idea for the floor plan. Thank you

Angel Playground Equipment CO.,LTD Says:
Hi Laure Njoya: Shipping to Cameroon is fine, Please confirm models and quantity you needs. Price list please check your email.


Blake Thompson Says:
Do you ship to Los Angeles CA? I'd like to get an email of your catalogue and pricing. I will then send you my floor plan to have you help create a design.

Angel Playground Equipment CO.,LTD Says:
Hi Blake Thompson: Shipping to Los Angeles no problem, we have done some projects in AL before. Please share me the floor plan by emial.


Fjolla Says:
Please can you email, a catalog our company is interested for indoor children playground. Thank you.

Angel Playground Equipment CO.,LTD Says:
Dear Fjolla: Just sent you G3.0 Catalog by email, please check and provide the layout of your indoor playground area.


viktoria Says:
I would like to have a catalog of your playgrounds so that I can see them fully and make better-informed decisions about what I want and need for my business. Thanks

Angel Playground Equipment CO.,LTD Says:
Thanks for your message! Please share me more information of your inquiry, Indoor playground is 100% cusotmzied? Do you already have the place or try to collect information before rent one.
Add a Review
Your Phone & Email address will not be published. Required fields are mareded*
ANY QUESTION?