Top 10 Indoor Playground in Huntsville, Alabama, USA
Views: 1653 Update date: Oct 20,2021
01:Huntsville, Alabama :Let's Play Huntsville
Address: Let's Play Hunstville 6275 University Dr, Suite 13 Huntsville, AL 35806
02: Altitude Trampoline Park
Address: 6275 University Dr NW, Huntsville, AL 35806
03: Kidtopia Family Playland
Address: 1372 Jordan Rd #C, Huntsville, AL 35811
04: Insanity Complex
Address: 100 Skate Park Dr, Madison, AL 35758
05: The EarlyWorks Children's Museum
Address: 404 Madison St SE, Huntsville, AL 35801
06: Chuck E. Cheese
Address: 1220 Jordan Ln NW, Huntsville, AL 35816
07: Up a Creek - Hampton Cove
Address: 5575 US-431, Brownsboro, AL 35741
08: Kids' Space
Address: 2010 Airport Rd SW, Huntsville, AL 35801
09: Kids Kingdom
Address: 8324 Madison Pike, Madison, AL 35758
10:Bicentennial Park
Address: 315 Fountain Cir SW, Huntsville, AL 35801




01:
Huntsville, Alabama
:
Let's Play Huntsville
Let's Play is an indoor soft play center for children aged 0-12 years, based in Huntsville, Alabama.
Let's Play offers a great play value to promote physical activity and encourage exercise in a controlled and safe environment. All our play equipment is designed to encourage physical activities including – sliding, crawling, balancing, swinging, bouncing, squeezing, hand-eye coordination, ball skills, etc. everything a developing child would expect to experience at play.
Hours: Mon to Thu: 10 am to 6 pm Fri & Sat: 10 am to 7 pm Sun: 11 am to 6 pm
Rates: UNLIMITED PLAY
Kids under 12 months: $5 (free with paid sibling)
Kids 1 to 2 years: $11
Kids 3 years and over: $15
Happy Hour (last business hour each day): $7
Play Pass * Best Value
Kids 2 and under (10 visits): $85
Kids 3 and over (10 visits): $125
One Adult free with each paid child admission
Additional Adults: $5
All prices are before taxes.
Insider Tip:Admission is good for the entire day.
Address: Let's Play Hunstville
6275 University Dr,
Suite 13
Huntsville, AL 35806
Phone No: 256-684-8727
Online: https://www.letsplayparty.com/huntsville/index.php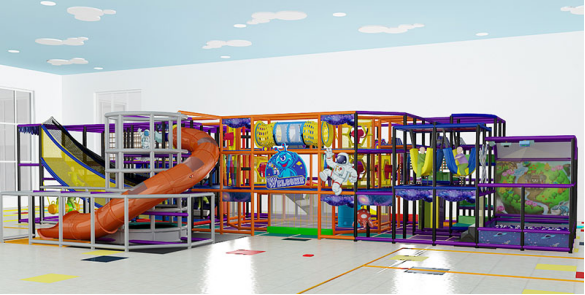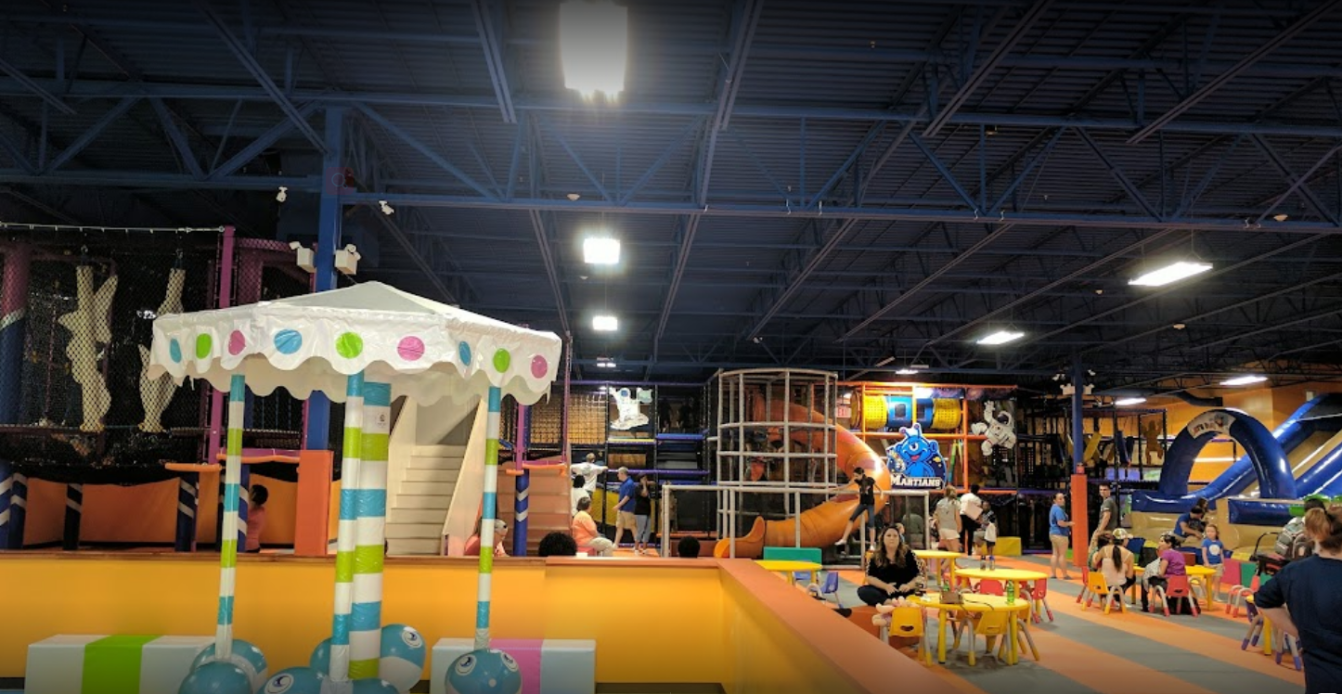 0

2:
Altitude Trampoline Park
Channel your energy, cut loose with your best flips and tricks, and prepare for the Jump Life℠ Featuring 40,000 square feet of indoor trampolines and other attractions, Altitude
Trampoline Park is an exciting destination for families, groups, and individual jumpers to have healthy, athletic fun.
Address:

6275 University Dr NW, Huntsville, AL 35806
Phone number:
(256) 690-5005
Online:

https://www.altitudetrampolinepark.com/locations/huntsville
03: Kidtopia Family Playland
Located just 10 minutes from downtown Huntsville, we offer a unique twist to family entertainment! Featuring an augmented rock wall with up to 5 different games, inflatables, little city avenue pretend play, an interactive toddler game area, and so much more! With birthday party reservations to after school care, and even day camp you and your child(ren) are guaranteed to have fun!
Address: 1372 Jordan Rd #C, Huntsville, AL 35811
Phone number: (256) 715-1219
Online:https://kidtopiaplayland.com/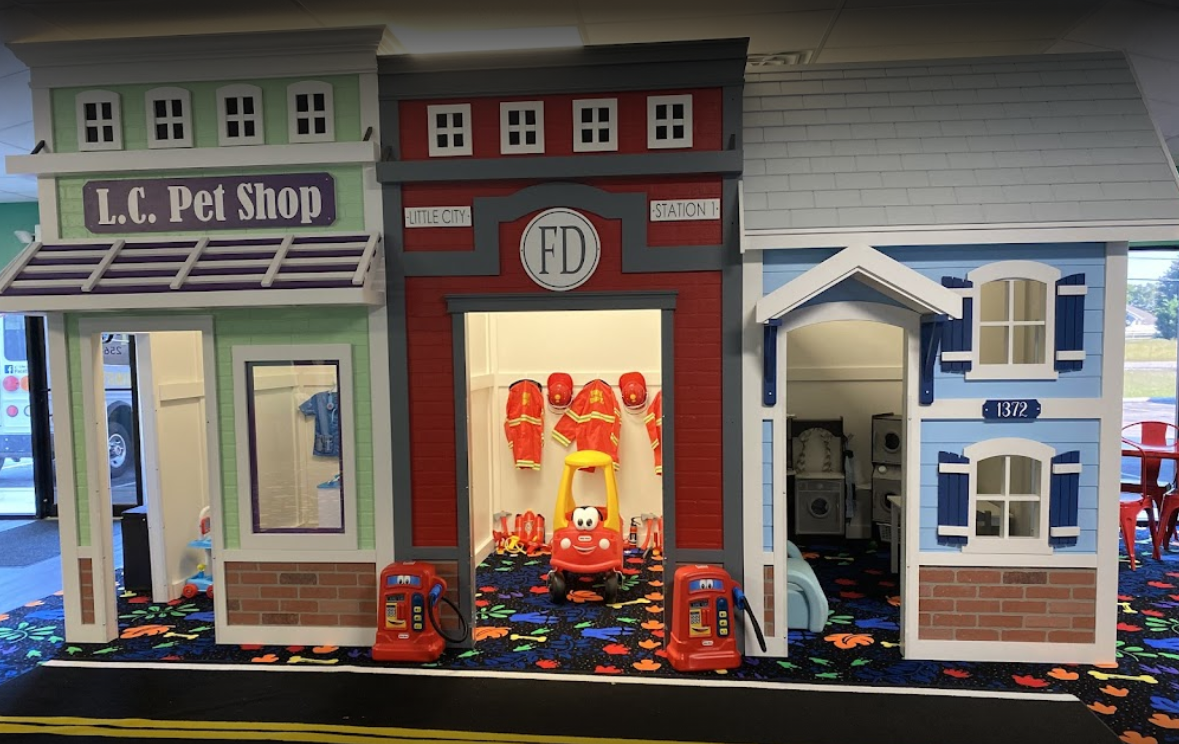 04
:
Insanity Complex
Address: 100 Skate Park Dr, Madison, AL 35758
Phone number: (256) 319-0000
Online:http://insanitycomplex.com/complex-info/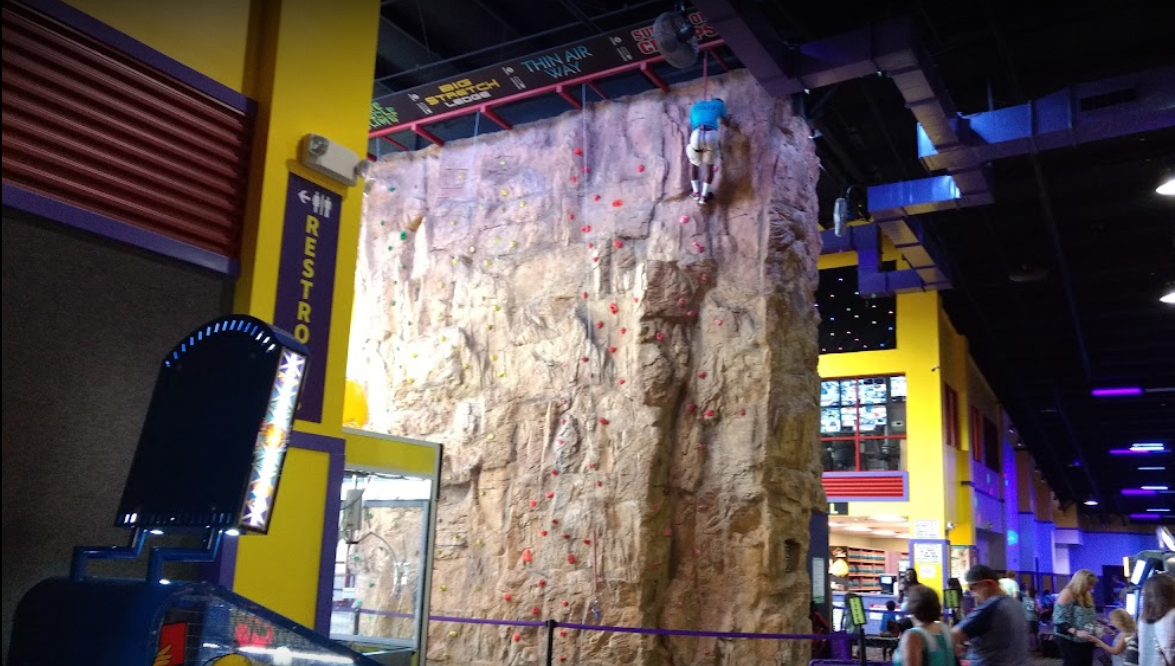 05: The EarlyWorks Children's Museum
EarlyWorks Children's Museum is designed for children as a hands-on, interactive history museum. So go ahead - touch, climb, pull, explore! Children between the ages of 2 and 9 will have the most fun at the museum. Toddlers enjoy Biscuit's Backyard, a touch-and-learn area designated for preschoolers. Even a 10 or 11 year old can have fun, especially if a younger sibling is along. Without a younger companion, most kids 10 and up will prefer the Huntsville Historic Depot and Museum or Constitution Hall Park and Museum.
Address: 404 Madison St SE, Huntsville, AL 35801
Online: https://earlyworks.com/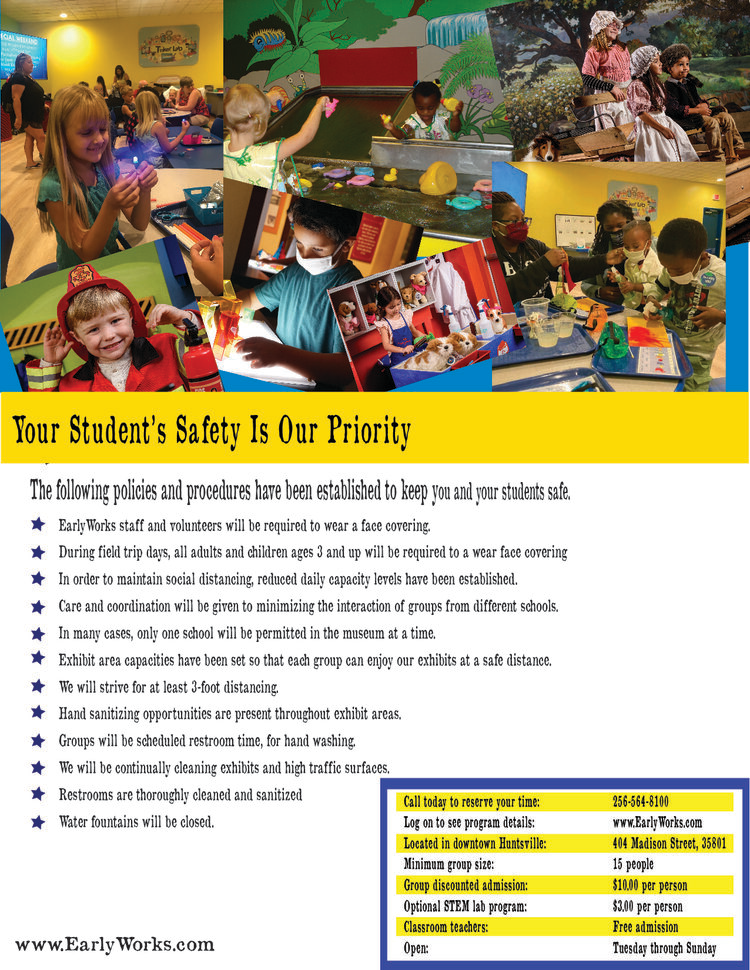 06:
Chuck E. Cheese
Address: 1220 Jordan Ln NW, Huntsville, AL 35816
Phone number: (256) 534-2415
Online:https://locations.chuckecheese.com/us/al/huntsville/1220-jordon-lane-nw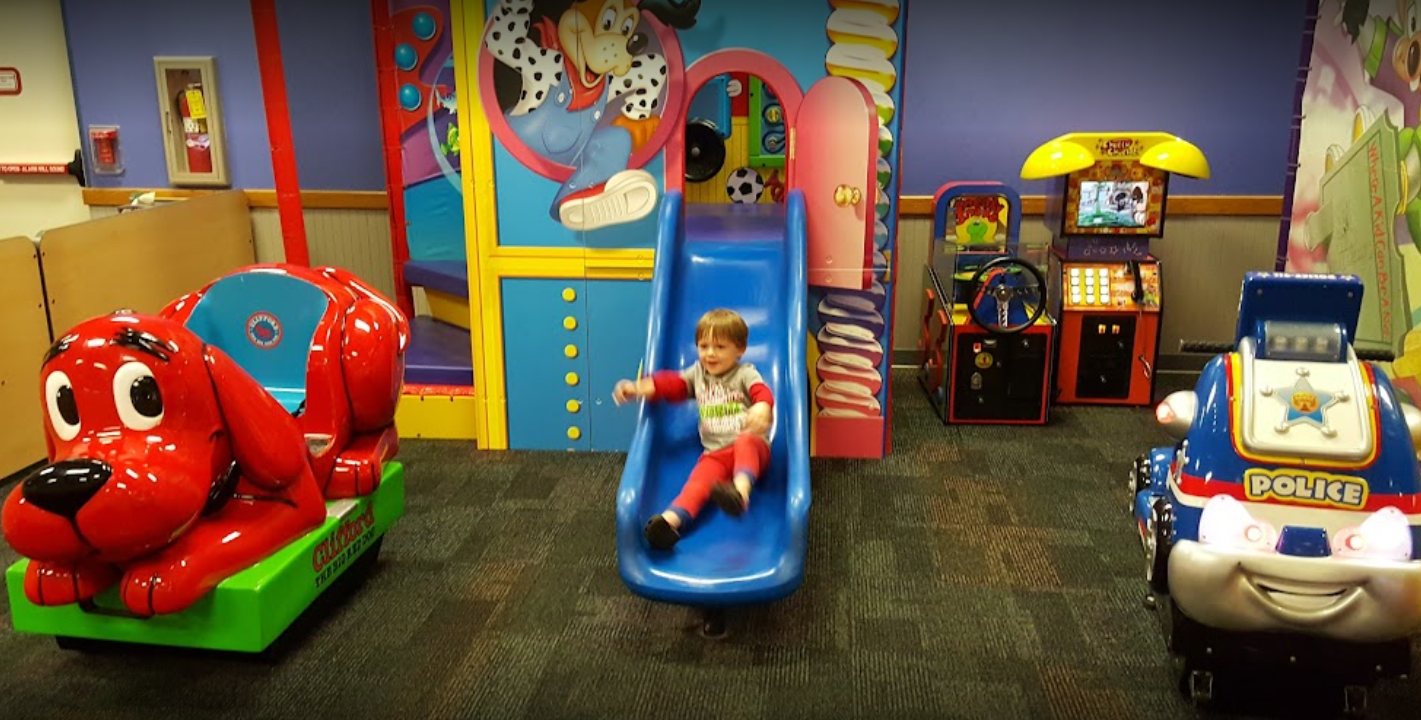 07:
Up a Creek - Hampton Cove
Address: 5575 US-431, Brownsboro, AL 35741
Phone number: (256) 270-8570
Online: https://www.upacreekhuntsville.com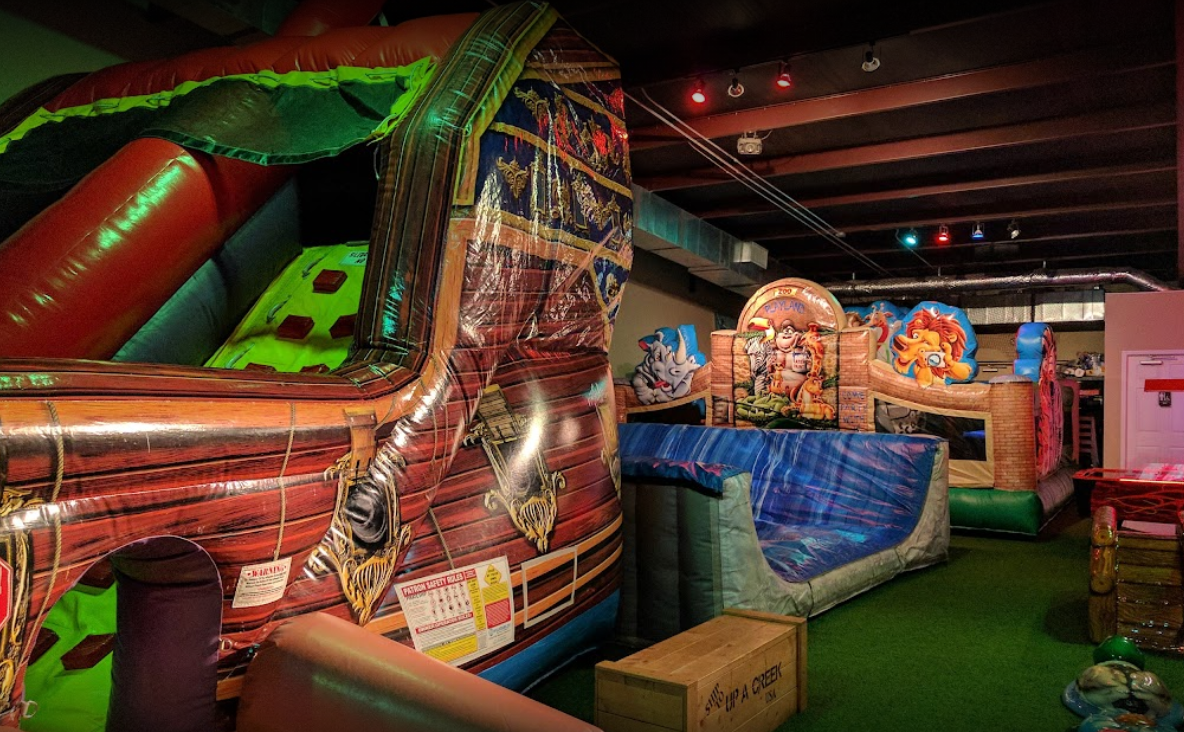 08:
Kids' Space
Address: 2010 Airport Rd SW, Huntsville, AL 35801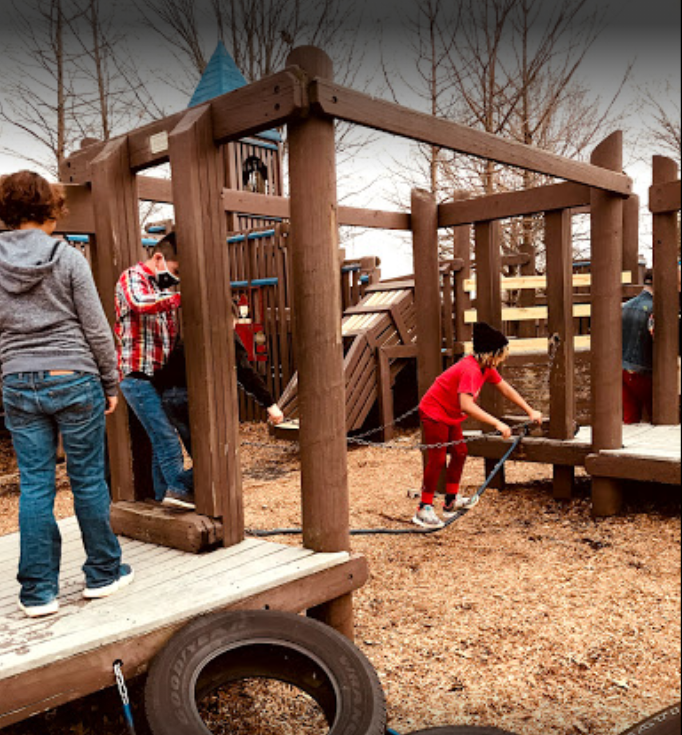 09:
Kids Kingdom
The Madison Kid's Kingdom Playground at Dublin Park is a community playground project that was constructed during a six day period in October of 1997. The playground is open to the public – free of charge, during daylight hours.
Address: 8324 Madison Pike, Madison, AL 35758
Phone: (256) 772-9300
Online: http://www.madisonal.gov/114/Kids-Kingdom-Playground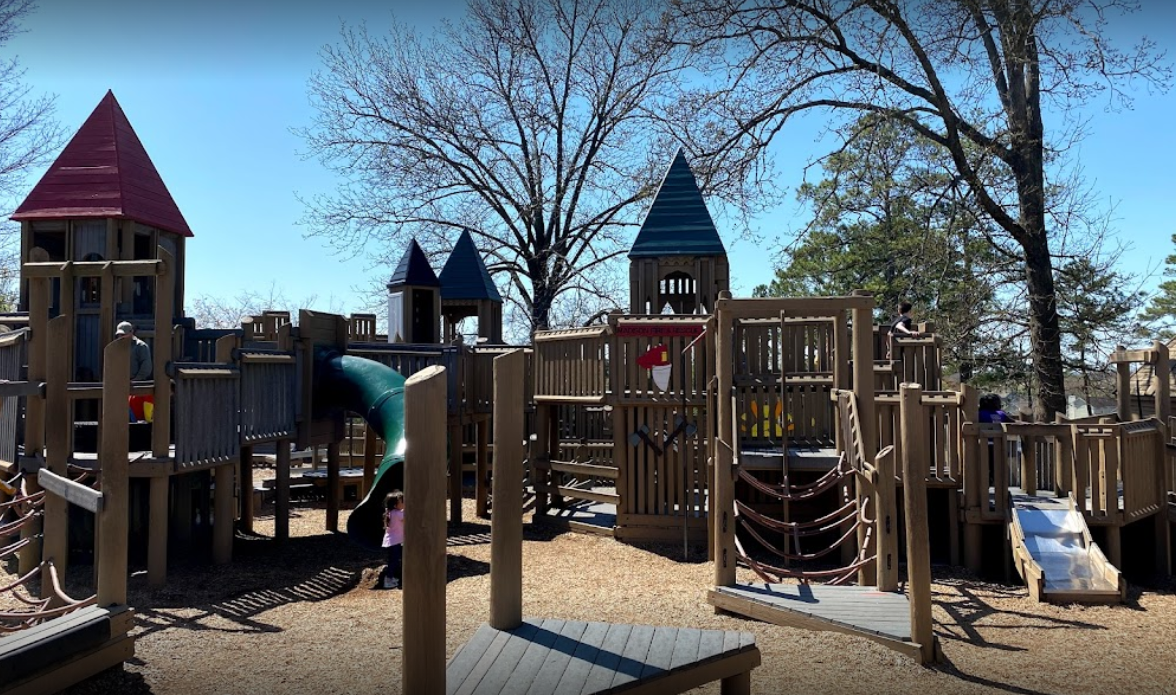 10:Bicentennial Park
Address: 315 Fountain Cir SW, Huntsville, AL 35801
Phone number: (256) 883-3700
Online: https://www.huntsvilleal.gov/environment/parks-recreation/recreation/aquatics/bicentennial-park-splash-pad/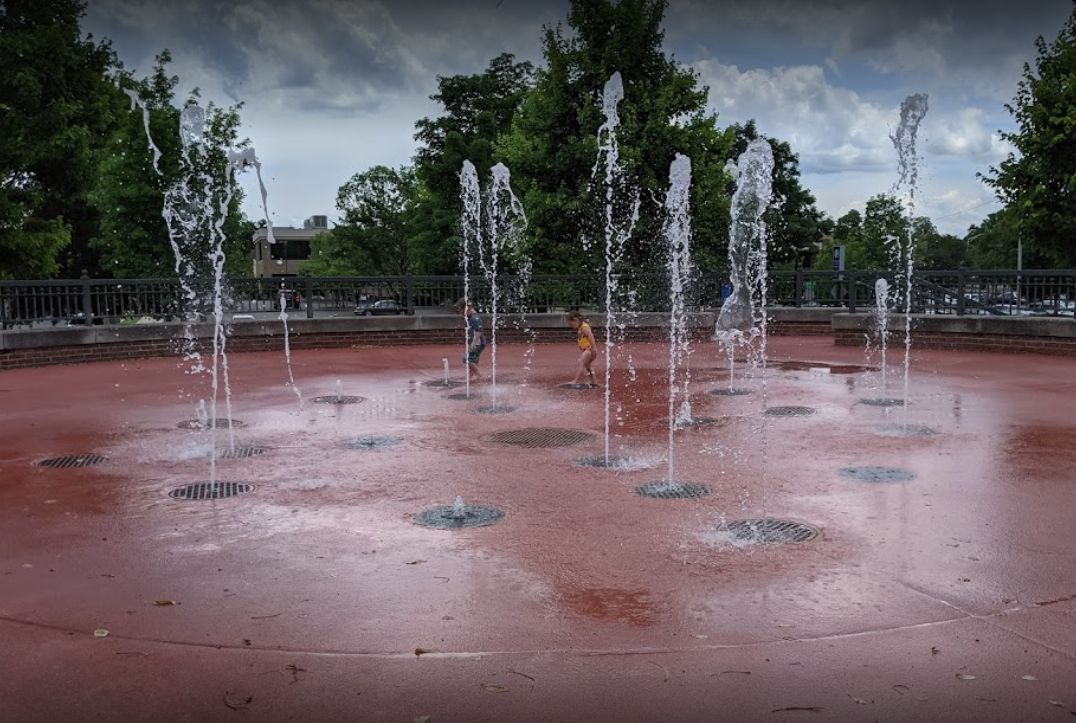 Comments

Juan Says:
Request catalog


Rajit Says:
Already have an indoor playground of 5000sqft, looking for a new outlet, what do you suggest for 15000sqft space?

Angel Playground Equipment CO.,LTD Says:
Indoor Playground is 100% customzied, We will make proposal as soon as you provide layout to us, Please check projects files in your email for reference!

Kerry Somerville-Brown Says:
request for a catalog. Can you send it please? Thank you. Kerry

Angel Playground Equipment CO.,LTD Says:
Hi Kerry: Please check files in your email, we have advise the process of order kids playground, please follow.

Mayra Says:
Buenas tardes me interesa adquirir un área de juegos

Angel Playground Equipment CO.,LTD Says:
Gracias por su mensaje, por favor revise nuestra respuesta por correo electrónico, Esperando obtener más información de su lado

william fore Says:
Looking for the musical items

Angel Playground Equipment CO.,LTD Says:
Hi William: Thanks for your message on the outdoor playsets, Cataloge please check your email.
Leave a Reply
Your Phone & Email address will not be published. Required fields are mareded*