20 best Indoor Playgrounds in Miami, Florida, USA
Views: 9598 Update date: Nov 20,2021
01 Planet Kids Indoor Playground and Cafe
2403 NE 2nd Ave Local 107 - 108, Miami, FL 33137
02 POD 22
8101 Biscayne Blvd UNIT 102, Miami, FL 33138
03 FunDimension
2129 NW 1st Ct, Miami, FL 33127
04 Just 4 Fun
5701 Sunset Dr #355, South Miami, FL 33143
05 Mawi Play Cafe
8850 NW 13th Terrace #101, Doral, FL 33172
06 Marina Kids
3535 NW 83rd Ave, Doral, FL 33166
07 Kubo Play- Kids Party Place Miami
1701 Northwest 112th Avenue Unit 105-106, Unit 105-106, Miami, FL 33172
08 Playland Doral
10736 NW 58th St, Doral, FL 33178
09 Jumpin' Jamboree
6000 NW 97th Ave #1, Doral, FL 33178
10 Planet Air Sports
1950 NW 92nd Ave, Doral, FL 33172
11 Trampoline High
12395 SW 130th St Suite #111, Miami, FL 33186
12 Dezerland Park Miami
14401 NE 19th Ave, North Miami, FL 33181
13 Flippo's Hallandale
801 N Federal Hwy, Hallandale Beach, FL 33009
14 Jump A Roos Party & Play Center
20505 S Dixie Hwy, Cutler Bay, FL 33189
15 Diver Mansion
10887 nw 17th ST Unit #101 & #102, Doral, FL 33172
16 Rocket World
20911 Johnson St Suite 112, Pembroke Pines, FL 33029
17 Dandy Bear & Co Inc
13700 SW 84th St, Miami, FL 33183
18 La-La Land ! Fun indoor Playground !
11411 W Palmetto Park Rd B, Boca Raton, FL 33428
19 BirthdayLand
12039 SW 132nd Ct Suite 21, Miami, FL 33186
20 Sky Zone Doral
5450 NW 82nd Ave, Doral, FL 33166
01
Planet Kids Indoor Playground and Cafe
It's a family business, we are working for our families. My name is Martha I am mom of 4 kids and I know it what important is the family memories. When I first started this business, I thought about building a community where children can find themselves at home and have FUN! Planet Kids Playground and Cafe Inc is a venue filled with toys for kids to play with. We have a rock-climbing wall, drawing desks, inflatable house, painting pads and more! It is a place where you can come to also relax and unwind, or work on what you need while your kid(s) play right next door. The playground is open for everyone as long as it isn't reserved.
Address:2403 NE 2nd Ave Local 107 - 108, Miami, FL 33137
Phone:(305) 573-1379
https://www.planetkidsplayplayground.com/

02
POD 22
A pod can be a vessel, a crate, a structure, a shell, a capsule, or a framework. And that's what we offer –a special space for you and your family where all can be together. And the 22 is not a hashtag, it is a number. It is all about that famous 'Catch 22' – "a dilemma or difficult circumstance from which there is no escape because of mutually conflicting or dependent conditions". A mouthful, we know. But simply said POD 22 is about eliminating that catch 22 and giving both, Parents and Kids, simultaneous and guiltless me time while being together as a family.
Address: 8101 Biscayne Blvd UNIT 102, Miami, FL 33138
Phone:(305) 456-4791

03
FunDimension
Our unique, multi-level indoor playground offers children a fantasy world that stirs the imagination with breathtaking activities, healthy exercise, and stimulating interaction with family and friends. Toddlers can play for hours on the ground level, specially designed to develop their athletic and sensory skills in a thrilling but protected environment.
Older children will be exhilarated by three more levels, offering a play wall, rip-roaring slides, tunnels and a state-of-the-art arcade center. An electrifying obstacle course with interactive themes and surround sound will engage childrens' senses.
Socks are required for this attraction. Although we have attendants to ensure safety, parents are still responsible for their children.
Address:2129 NW 1st Ct, Miami, FL 33127
Phone:(786) 360-1766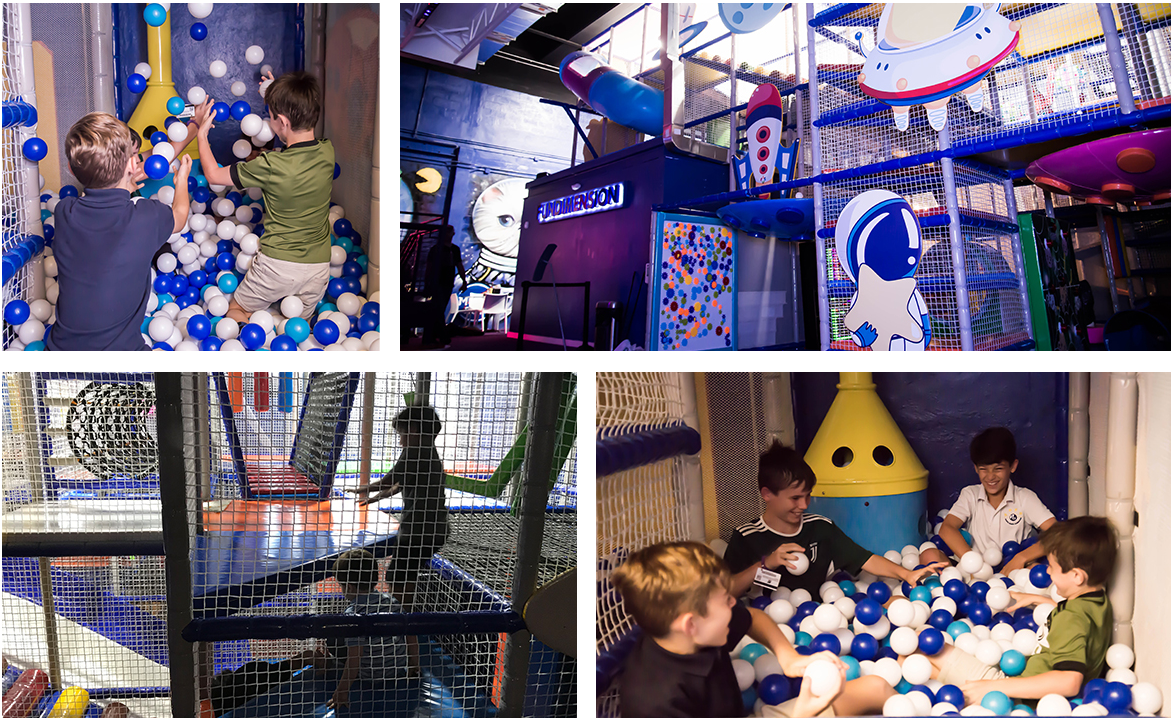 04
Just 4 Fun
Since opening our doors to the public in 2015, Just 4 Fun has become a must-see destination for people all over the South Miami area. We offer top-of-the-line entertainment services for everyone to enjoy. Whether you're planning a day trip with your family, or are coming with friends, we give visitors of all ages the chance to enjoy themselves in a fun-filled environment. Swing by for a visit today.
Address:5701 Sunset Dr #355, South Miami, FL 33143
Phone:(305) 763-8249
https://www.just4funparks.com/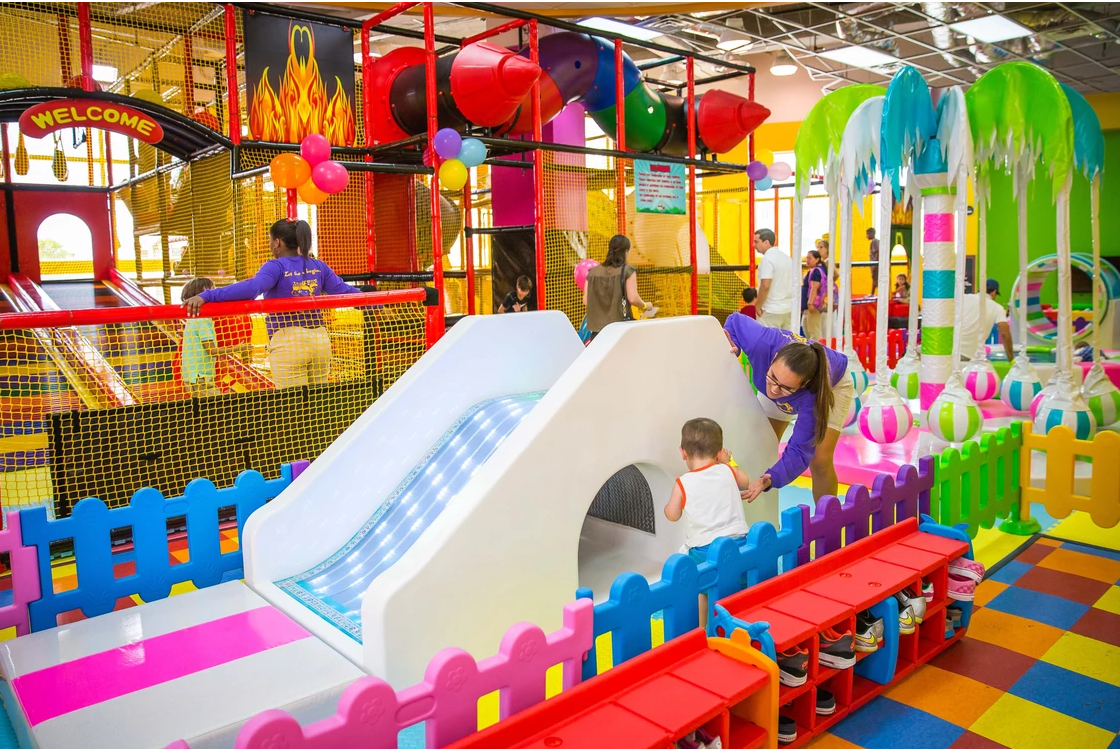 05
Mawi Play Cafe
In our Dreams,the idea of creating a space where the children and adult needs met together was born! Mawi Play Cafe is a place full of entertainment, quality, fun and safety for the whole family, bringing amusement to little ones, parents,friends and family members.
Address:8850 NW 13th Terrace #101, Doral, FL 33172
Phone:(786) 953-7196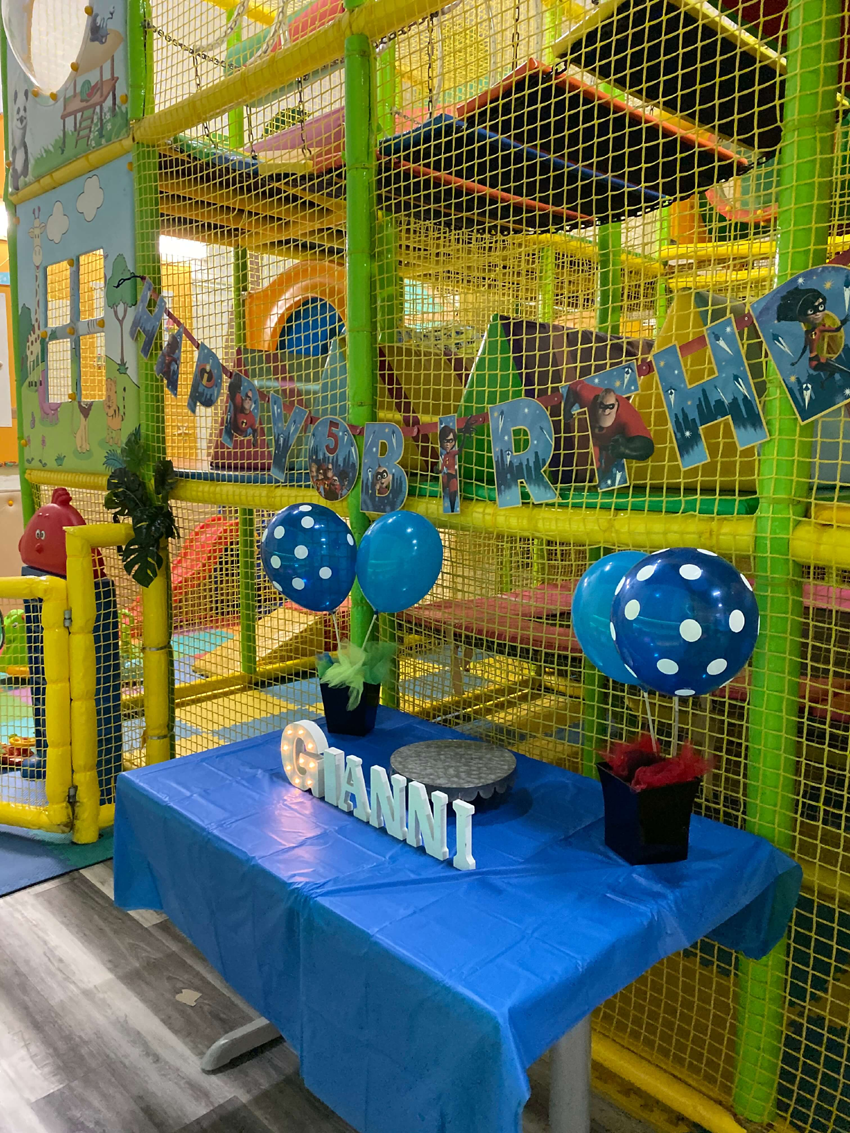 06
Marina Kids
MARINA KIDS IS A BEAUTIFUL PLACE UNDER THE SEA,where sea animals and kids play in a magical indoor park! Offering a playground, soft-play, VR motion station, arcade, PS4/Nintendo Switch Station and entertaining fun games that lets your child's imagination run wild in a safe, fun and friendly environment. Parents can take advantage of our "Super Fun Drop" service as they dine and enjoy the entertainment CityPlace Doral has to offer while their children's play. Magical birthday parties will be offered to celebrate memorable moments. To our exclusive visitors we give them a unique Super Fun World.
Address: 3535 NW 83rd Ave, Doral, FL 33166
Phone: (786) 584-8489
http://www.marinakidspark.com/

07
Kubo Play- Kids Party Place Miami
KUBO was born after spending years celebrating at our friends' kids' parties. We realized that there needed to be a space for parties focusing on children's creativity, but also taking adults into account.
A cool place in a modern and safe space with lots of fun, in which every detail was thought through. A place where we could celebrate the best moments of our children without worrying about rain, heat, or having to clean up afterwards, and above all, that your special moment is completely private in the company of only family and friends.
Address:1701 Northwest 112th Avenue Unit 105-106, Unit 105-106, Miami, FL 33172
Phone:(305) 718-0595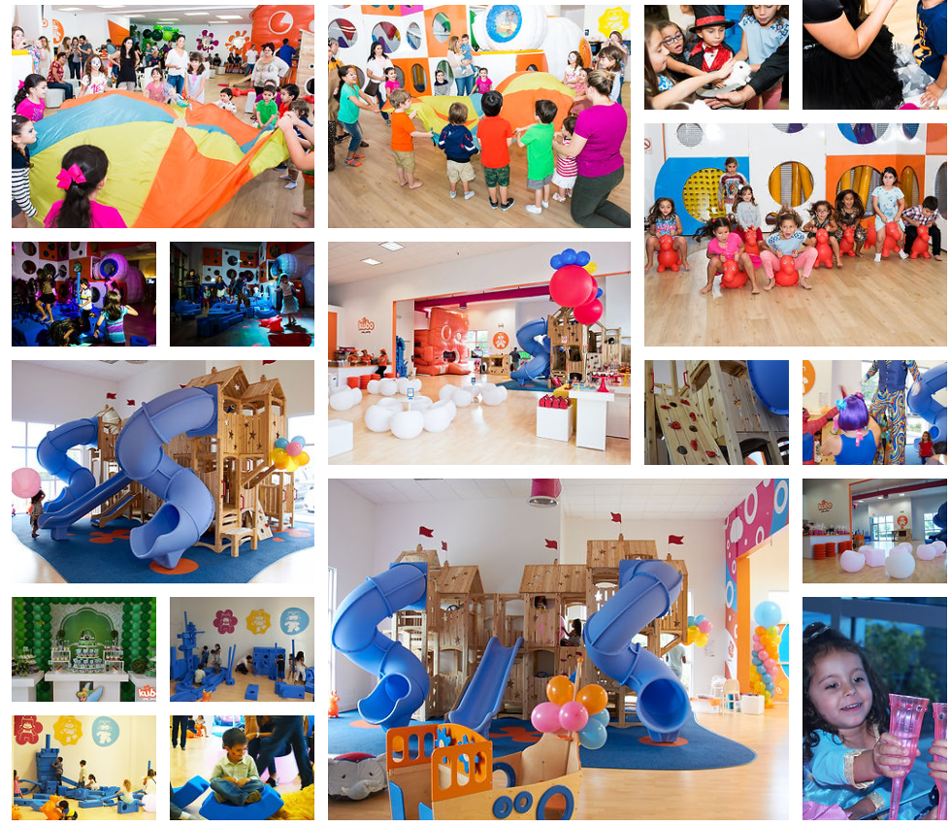 08 Playland Doral
Welcome to Playland! Your kids need to enjoy their childhood. This is why we come up to the solution of offering our services to help your kids experience fun and excitement during their early years. As a result oriented company, we make sure that you and your kids will receive the highest possible quality of satisfaction and happiness that you need.
Address:10736 NW 58th St, Doral, FL 33178
Phone:(305) 456-6818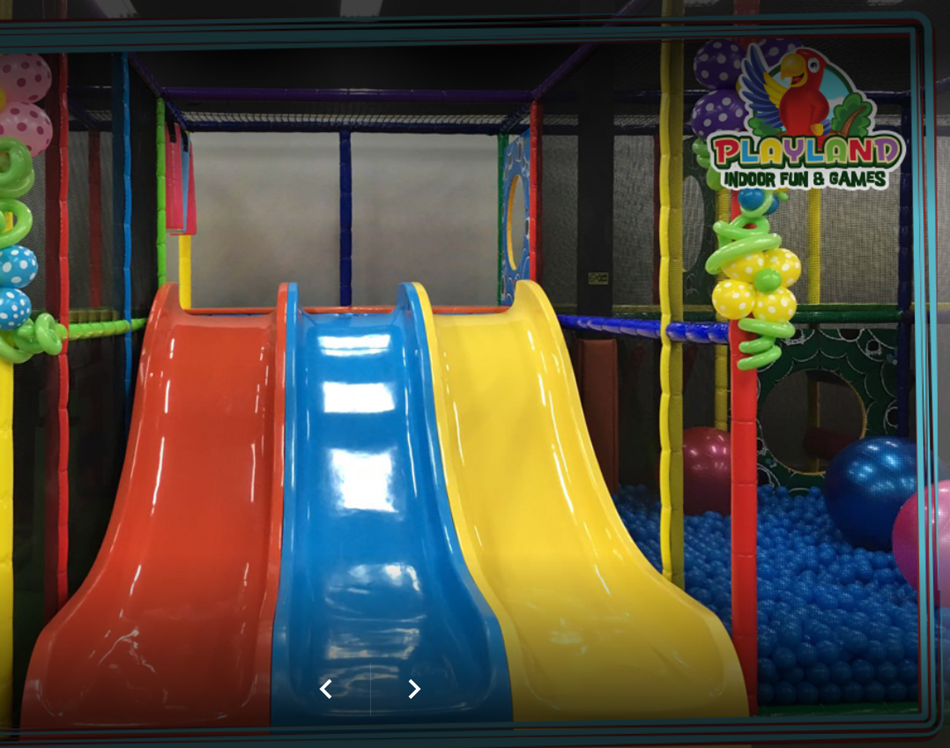 09 Jumpin' Jamboree
Jumpin' Jamboree is an indoor inflatable playground that is fun for kids of all ages! Our Doral facility features over 15,000 square feet of inflatable jumps, slides, obstacle courses, and bouncy houses, as well as a bungee trampoline, arcade, ball pit, soft play space for toddlers, concession area, and much more!
Whether you're looking for a fun, weather-proof activity for your kiddos on the weekend or you want an epic place to host your child's next birthday party, Jumpin' Jamboree is the perfect choice! We accept walk-ins, can host your fundraiser, and can provide your little ones with active play and endless fun.
Address: 6000 NW 97th Ave #1, Doral, FL 33178
Phone:(786) 598-8085
https://www.jumpinjamboree.com/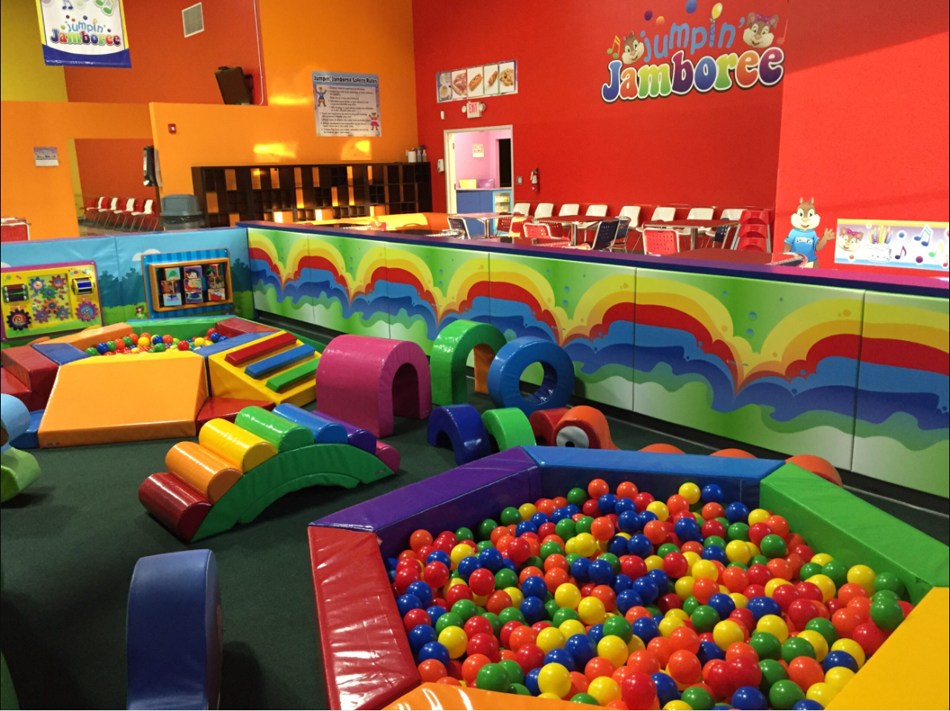 10
Planet Air Sports
From the minute you walk into our attractions park 'til the moment you walk out our doors, we want you to enjoy your special day with non-stop fun. At Planet Air sports the fun is never ending. We offer a wide variety of party packages that allow you to accommodate your needs. Choose between our pre-set packages or individual attractions to host your party. Our friendly staff will make sure everything is taken care of. Your host will be ready to meet and greet your guests. Plan your Birthday celebrations with Planet Air Sports; a Fantastic Adventure awaits. All you need to do is bring your guests and the cake (When you book a party package), and we take care of the rest.
Address:1950 NW 92nd Ave, Doral, FL 33172
Phone:(305) 800-4386

1
1
Trampoline High
Our 10,000sqft. "boutique style" family indoor park includes several fabulous features. We are the only park in South Florida to offer 70 ft. Freestyle Trampoline Runways plus Dodge Ball Dash Games, Crazy Jump Crash Pad, Basketball Slam Dunk Zone, EuroBungy Jump, and 3 Party Zones for families to celebrate those special occasions! The Parent Lounge is a favorite cozy spot for the adults to catch up on work or just relax and enjoy their time together, knowing their kids are having a JUMP-TASTIC time in our safe, secure, and caring environment.
Trampoline High provides guests with the most intimate party and trampoline park experience unlike other larger indoor parks. Whether hosting or attending a party, special event, or just jumping for a few hours, our dedicated staff ensures jumpers have a safe FUN-TASTIC time, while the adults relax and watch from the sidelines.
Address:12395 SW 130th St Suite #111, Miami, FL 33186
Phone:(786) 233-8381
https://www.trampolinehigh.com/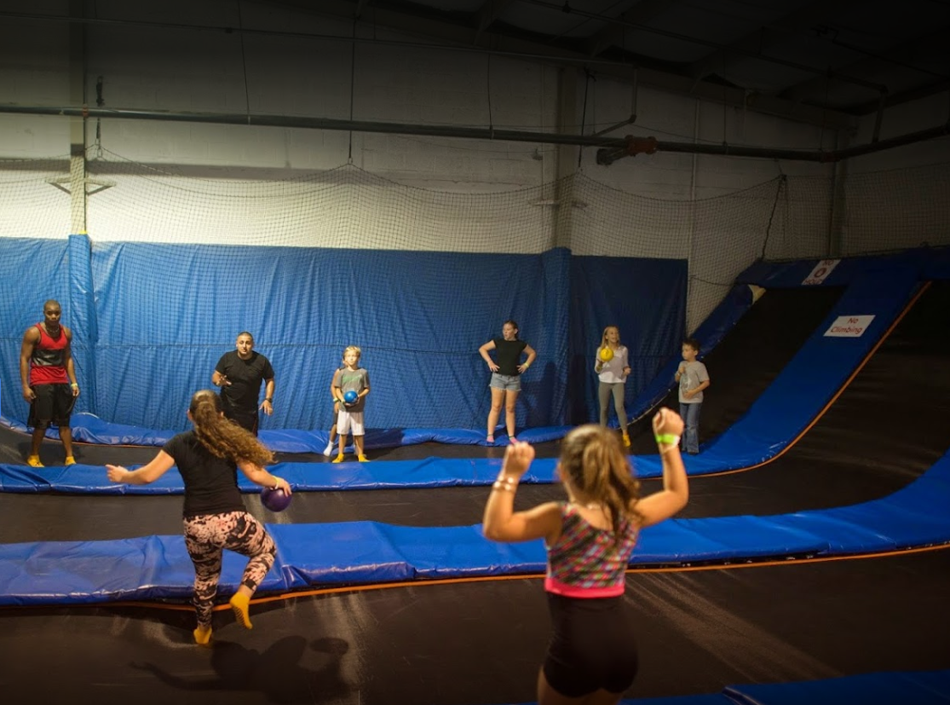 1
2
Dezerland Park Miami
Dezerland Park is the place to celebrate birthdays, graduations, celebrations of all types. Parties require a minimum of 10 paid guests. Our team will do all of the work, you get to enjoy all of the fun.
Address:14401 NE 19th Ave, North Miami, FL 33181
Phone:(786) 590-5000
https://dezerlandpark.com/miami/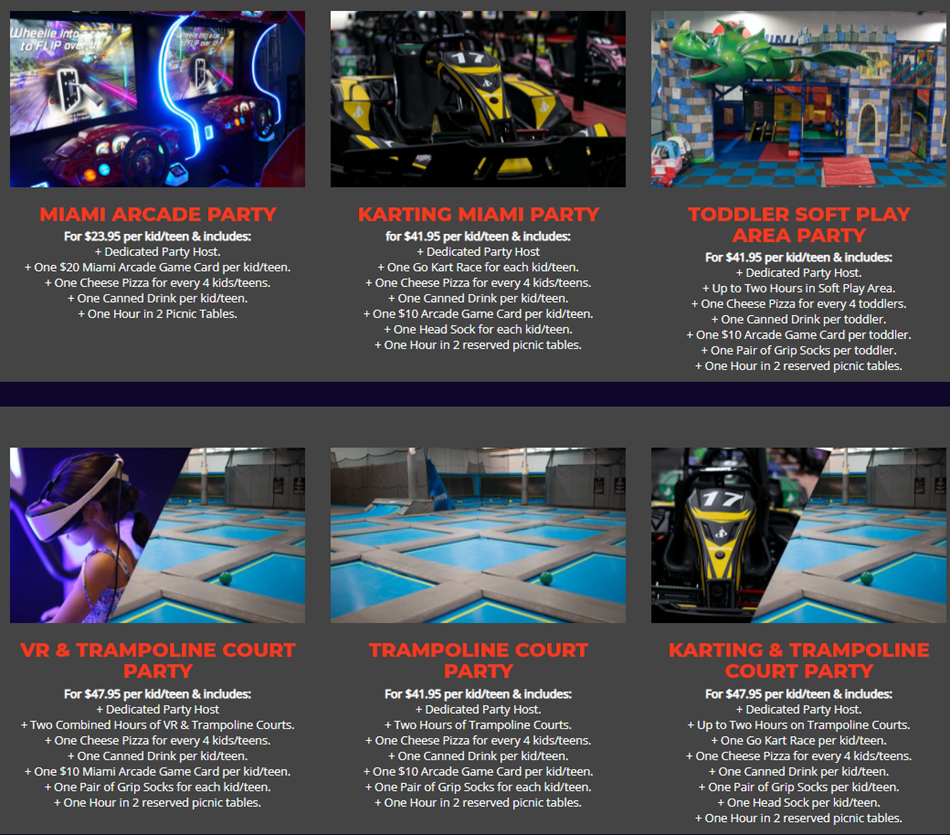 1
3
Flippo's Hallandale
With modern and safe playground structures, our indoor playground is the perfect place for kids from toddlers to 14-year-olds to climb, slide and imagine.
Parents are invited to accompany kids on the main playground not only to watch, but to engage with their children in a playful environment.
Our state-of-the-art "children's edutainment center" creates a soft, contained play area that encourages climbing, exploring, learning and, most importantly, playing.
Address :801 N Federal Hwy, Hallandale Beach, FL 33009
Phone:(844) 354-7767
https://www.flippos.net/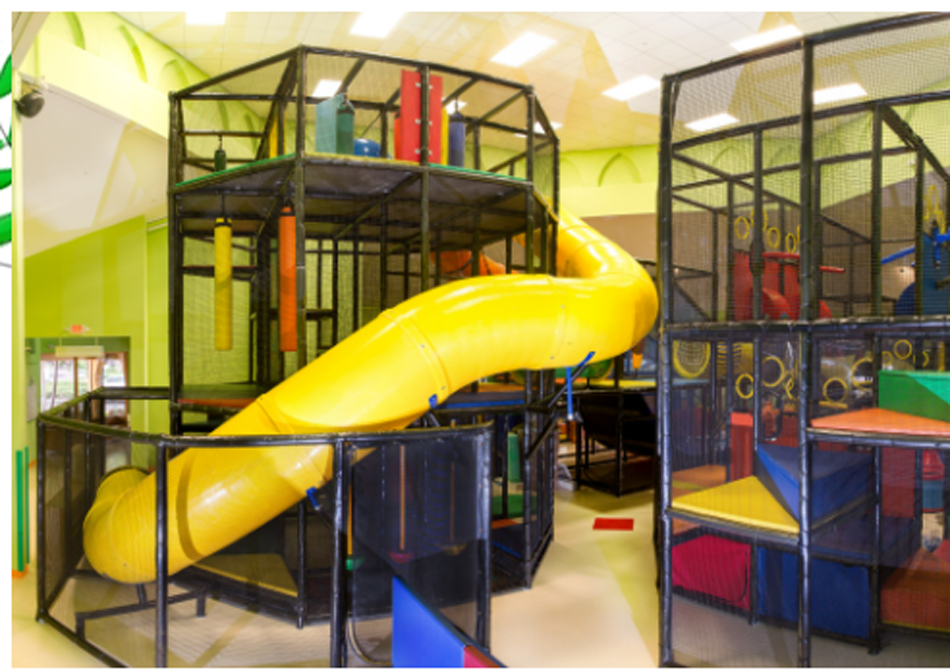 1
4
Jump A Roos Party & Play Center
Jump A Roos is the place to be for a large private group! Need a venue that can handle a large group? We can handle, entertain and feed any size group and will close down the store for your private event!
Our private event at Jump A Roos allows you to invite up to 300 guests for three (3) hours of food, fun and partying. Further you can rent out the entire space for whatever and however you'd like. Your private event at Jump A Roos will be specifically structure to fit the needs and we will fully staff our facility to properly attend to you and your guests. Private events start with 20 pizzas and unlimited beverages. You may enjoy from our catering menu or bring your own food or BOTH!
We've hosted private events for kids from 1 years old, to adult parties to corporate events. Let us know and we'll make it happen
Address:20505 S Dixie Hwy, Cutler Bay, FL 33189
Phone:(305) 238-5867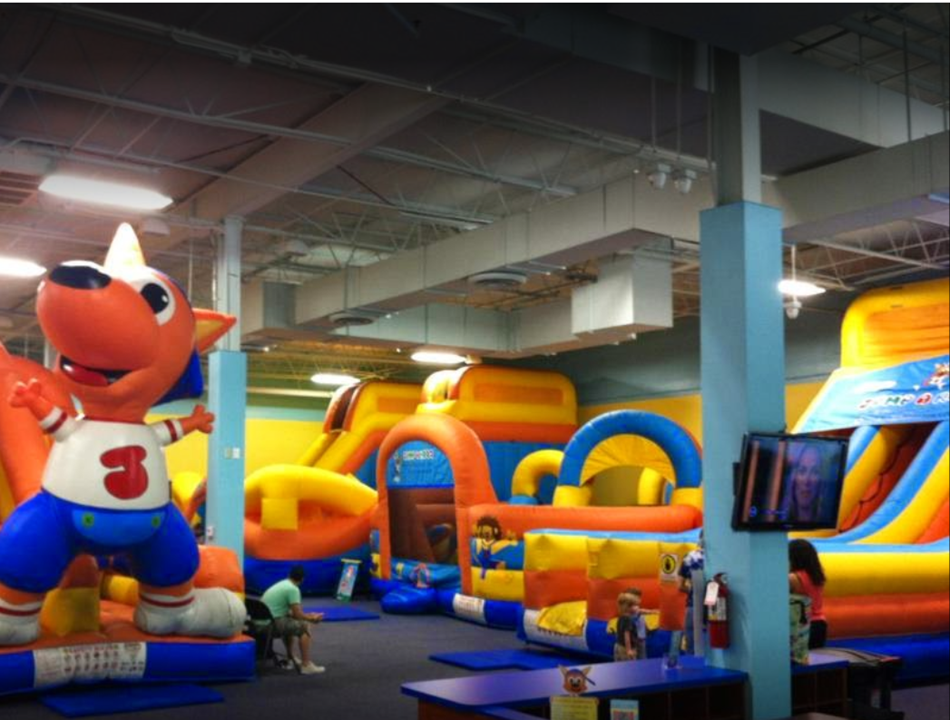 1
5
Diver Mansion
Our edu-entertainment center is designed for children between 3-10 years. Our method combines education in a playful form. With role play of real life career paths these activities test their skills in a variety of professions.
At Diver Mansion we use role play as an educational tool. Children are able to explore the world in the most natural form for them; role-play. Taking on adult rules, jobs, and gaining new experiences. With role-play comes mistakes and learning from them, we encourage children to think critically in order to make decisions and learn to respect the city rules.
Address:10887 nw 17th ST Unit #101 & #102, Doral, FL 33172
Phone:(786) 620-8500


1
6
Rocket World
Here at Rocket World children can explore a space-themed indoor playground and face off against opposing teams in laser-tag matches
Amid walls painted with stars and planets, they trek through a noodle maze, crawl through tunnels, and take giant leaps for mankind in a moonwalk bounce house.
Toddlers up to age 5 may play among themselves in a safe, secluded area with its own mini inflatable.
Address:20911 Johnson St Suite 112, Pembroke Pines, FL 33029
Phone:(954) 374-9402
https://rocketworldusa.com/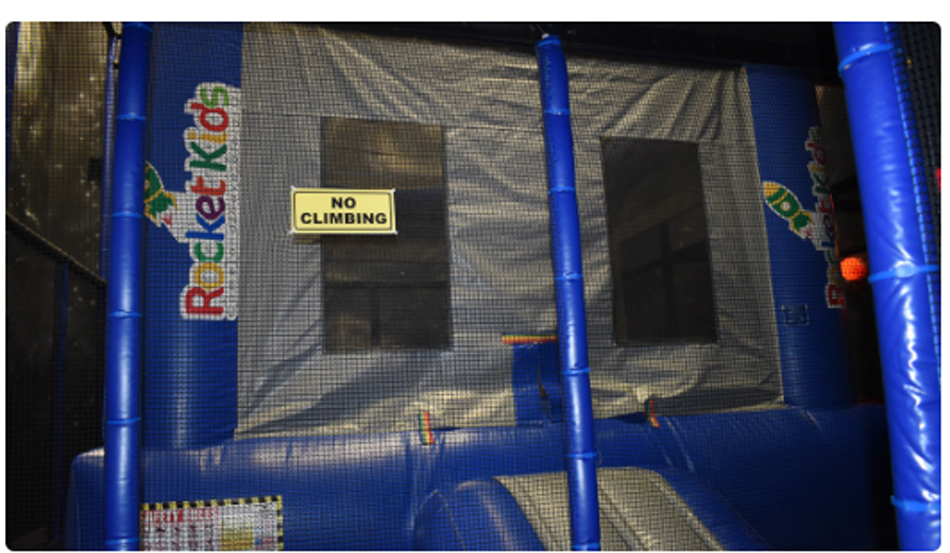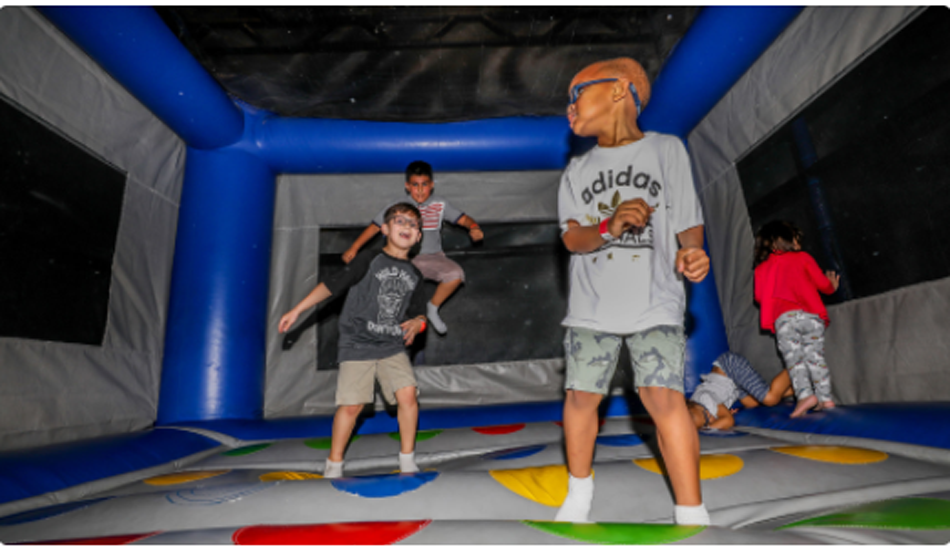 1
7
Dandy Bear & Co Inc
Our separate Toddler Area is loaded with fun for children three years old and younger.
Packed full of padded, multicolor shapes, toys and wall puzzles, it's a welcoming place where you and your little one can play and learn together.
The toddler area is a great place to engage your child with other kids the same age while feeling confident in the safe, clean environment.
Address:13700 SW 84th St, Miami, FL 33183
Phone:(305) 386-5500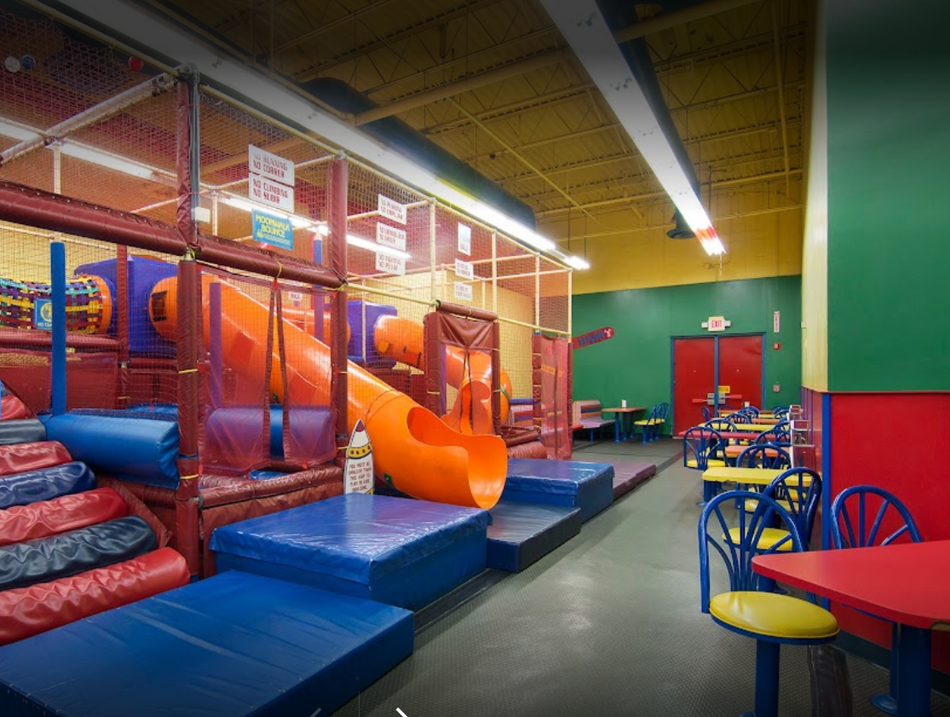 1
8
La-La Land ! Fun indoor Playground !
La-La Land is a family owned and operated indoor playground and party center located in Boca Raton FL which is geared for children and toddlers who desire an imaginative, challenging and fun environment to exercise, play and explore both physically and mentally.
Parents will have special seating areas where they can watch their children play actively and safely and can purchase snacks and drinks while they wait. There will be several play areas within the playground; the largest, a soft contained 3 level play structure which will be comprised of a series of colorful tubes, slides, climbing structures, obstacle course and ramps. LA LA LAND is also equipped with a smaller area of interactive educational and entertaining games designed to promote eye and hand coordination and much more. A smaller, soft contained play area will cater to toddlers and consist of stairs, ramps and toys.
Address:11411 W Palmetto Park Rd B, Boca Raton, FL 33428
Phone:(561) 465-2980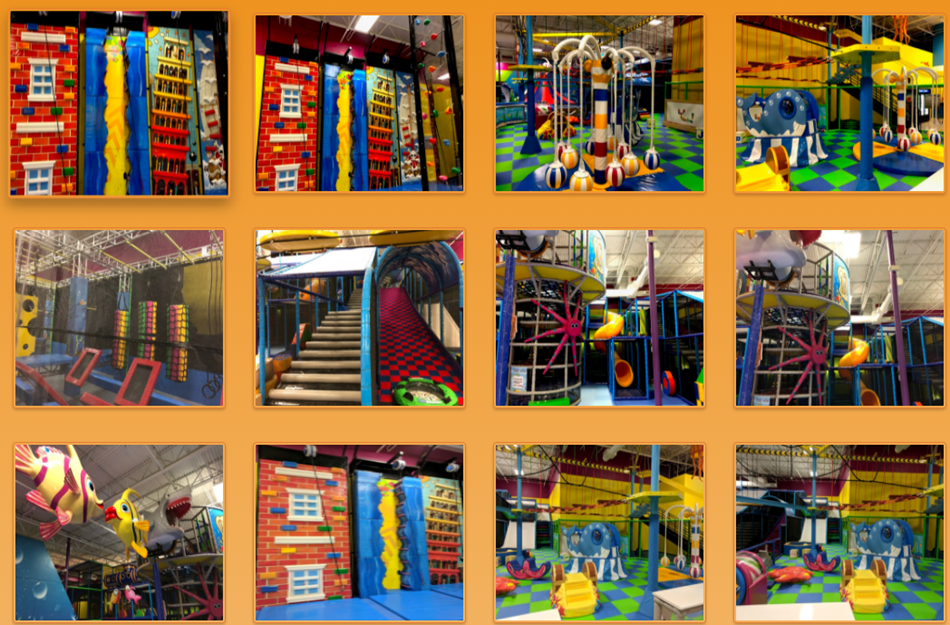 1
9
BirthdayLand
At BirthdayLand, we love details, which is why we have carefully designed a wonderful space that will make your child's birthday party a magnificent memory for your child, for you and for all your guests.
Light. Colors. Music. Laughter and Magic will set the environment for the best possible celebration.
Our mission is to help you host an exceptional, worry-free birthday party for kids where you can focus on celebrating with your child, family and friends. We are a popular and renowned birthday party venue inMiami, FL, and will take care of everything. That is our promise!
Address:12039 SW 132nd Ct Suite 21, Miami, FL 33186
Phone:(786) 637-3140
https://www.mybirthdayland.com/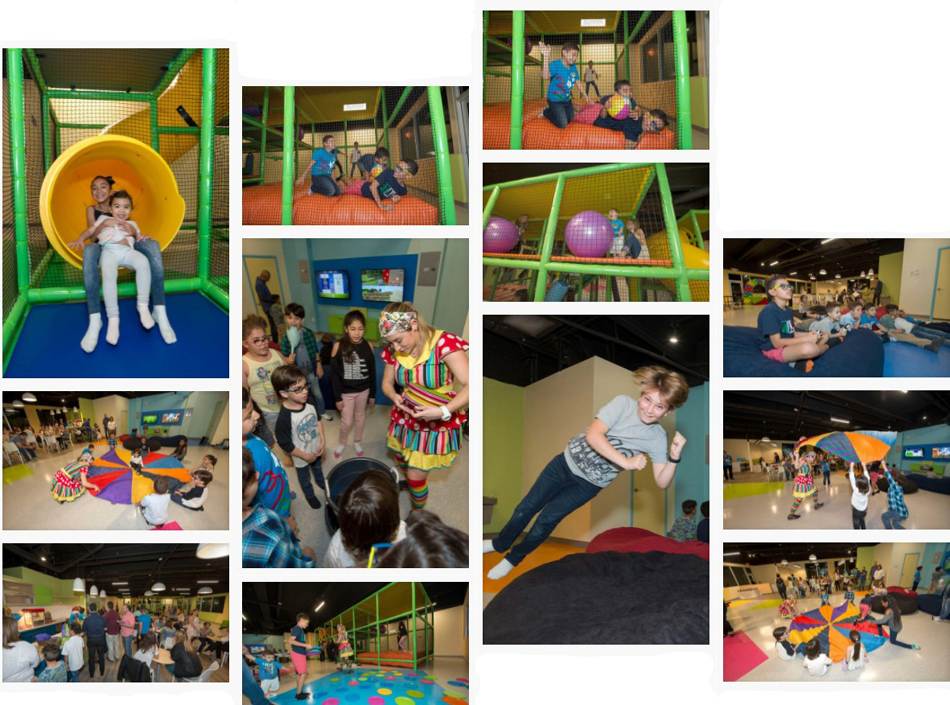 2
0
Sky Zone Doral
Sky Zone is designed for everyone, and we want to make sure you fly safe. We ask that you become familiar with and abide by the rules below. Remember, stay in your comfort zone! DO NOT ATTEMPT any activity, flip, jump or trick you don't think you can handle. Flips or other tricks can be dangerous … perform at your own risk. Sky Zone Team Members help ensure that rules and regulations are followed. Jumpers should not engage in court activities without a Zone Team Member present.
Address:5450 NW 82nd Ave, Doral, FL 33166
Phone:(305) 640-5424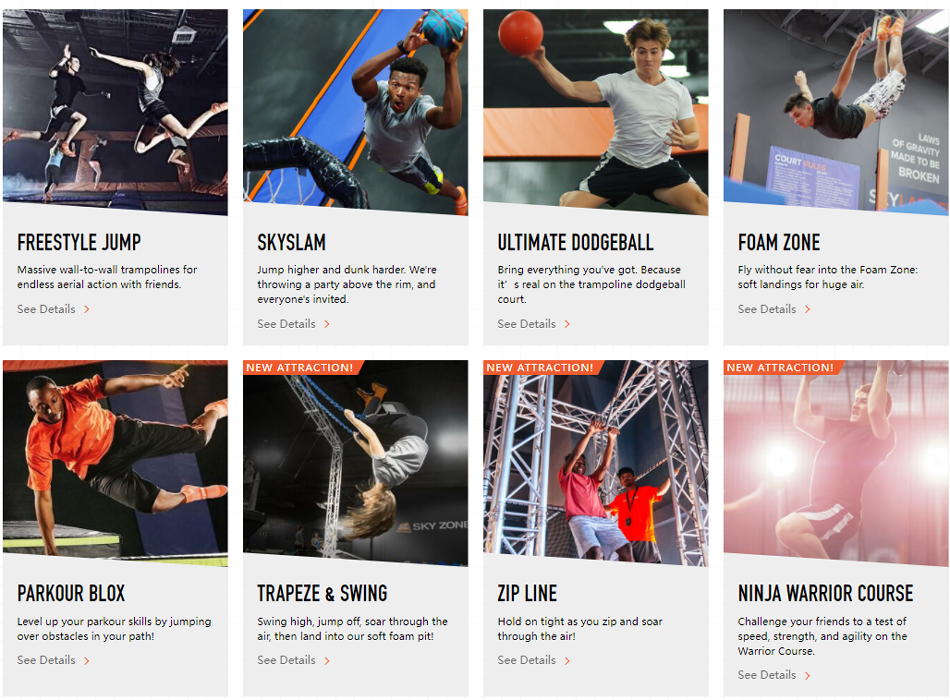 Comments

Khalid Says:
I would like to setup play ground for kind to teens indoor activities approximately how much it will cost

Angel Playground Equipment CO.,LTD Says:
Thanks for your message, Plase check our reply to your email about the process.

Sahar Says:
I would like to get the price and catalog please

Angel Playground Equipment CO.,LTD Says:
Hi Sahar, Nice day. please check our reply to your email regarding catalog. Looking forward to setup your kids play center

Fabiola Magana Says:
I will love a copy of pricing ,sizing,and contact info ..thank you so much!

Angel Playground Equipment CO.,LTD Says:
Hi Fabiola Magana, Thanks for your message, please check our reply to your email for the process and catalog. Looking forward to your reply

Amelia Lau Says:
Please send catalogue

Angel Playground Equipment CO.,LTD Says:
Hi Amelia, Nice day, Please check catalog in your email, hope you find what you like, Appreciate your feeback.

Hari Says:
Please send the catalouge

Angel Playground Equipment CO.,LTD Says:
Thanks for your message,We are pleasure to make suggestion for your play enter, please check our reply to your email, Any questions let me know.
Leave a Reply
Your Phone & Email address will not be published. Required fields are mareded*