Best Kids Indoor Play area inColumbia, Maryland
Views: 5064 Update date: Jan 12,2022
01
Hyper Kidz Columbia
Address:9309 Snowden River Pkwy, Columbia, MD 21046
02
Play n Learn - Columbia Maryland
Address:9033 Red Branch Rd, Columbia, MD 21045
03
Sky Zone Trampoline Park
Address:7175 Oakland Mills Rd, Columbia, MD 21046
04
ClimbZone Laurel
Address:13200 Mid Atlantic Blvd Ste 130, Laurel, MD 20708
05
OmniFun
Address:831 Russell Ave, Gaithersburg, MD 20879
06
Kids Play Gallery
Address:217 Muddy Branch Rd, Gaithersburg, MD 20878
07
Kids Ground
Address:8010 Gramercy Blvd Unit B, Rockville, MD 20855
08
We Rock the Spectrum - Gaithersburg
Address:7601 Airpark Rd Suite E, Gaithersburg, MD 20879
01
Hyper Kidz Columbia
Play is the work of the child and is beneficial to their mind and body. Hyper Kidz offers a unique indoor playground for children to explore with a fun theme, plenty of fun attractions, and play zones that are safe and designed for different developmental age groups. Our 16,000 sq ft indoor playground is the perfect place to bring your child for open play or to host their next birthday party! We offer unlimited play 7 days a week for children ages 0-13. Come play with us!
Address:9309 Snowden River Pkwy, Columbia, MD 21046
Phone:(410) 844-6841
https://columbia.hyperkidzplay.com/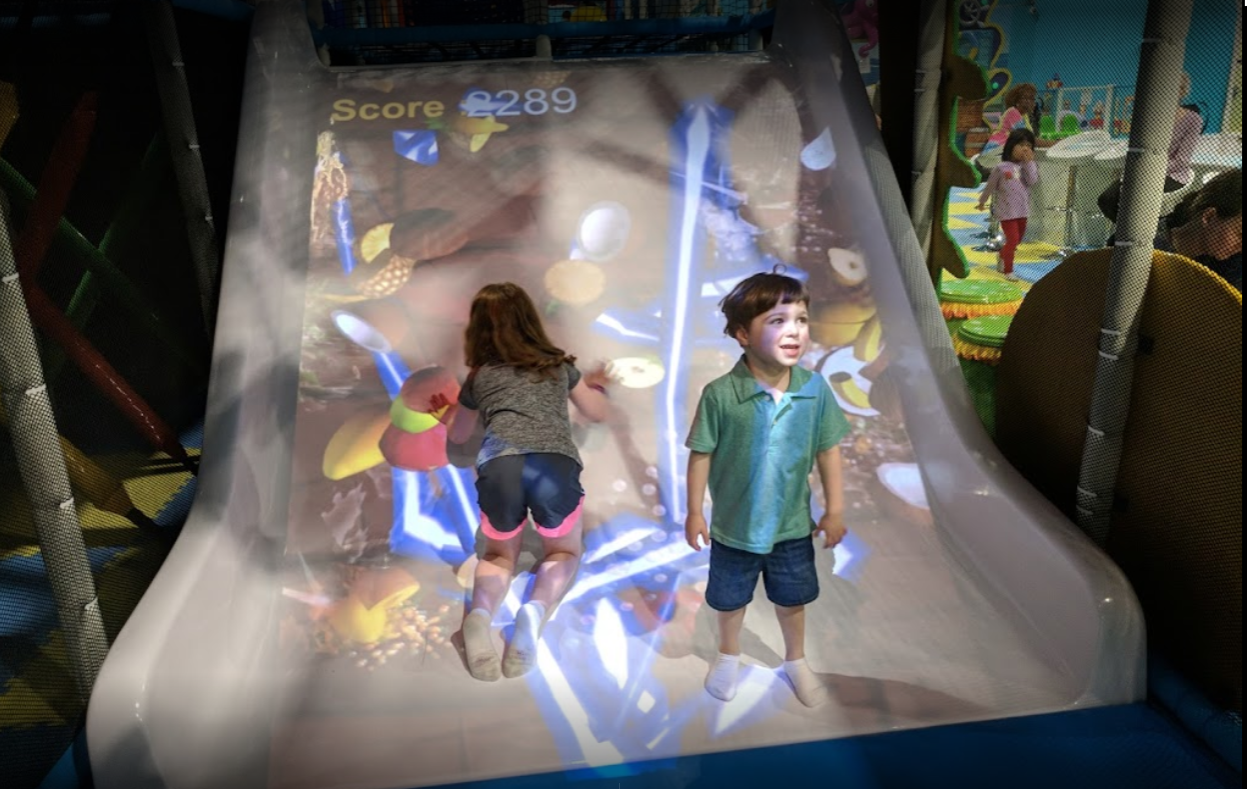 02
Play n Learn - Columbia Maryland
Welcome to Play N' Learn's Playground Superstores, the place for outdoor fun. Here you'll find swings, slides, playsets, trampolines, basketball hoops, mulch and accessories to build your family's outdoor playground or game room. At Play N' Learn you get an experienced, knowledgeable staff; full expert delivery and installation; a complete maintenance and service department; and everything to make your backyard a place for family fun and childhood development.
Address:9033 Red Branch Rd, Columbia, MD 21045
Phone:(410) 992-0992
https://www.playnlearn.com/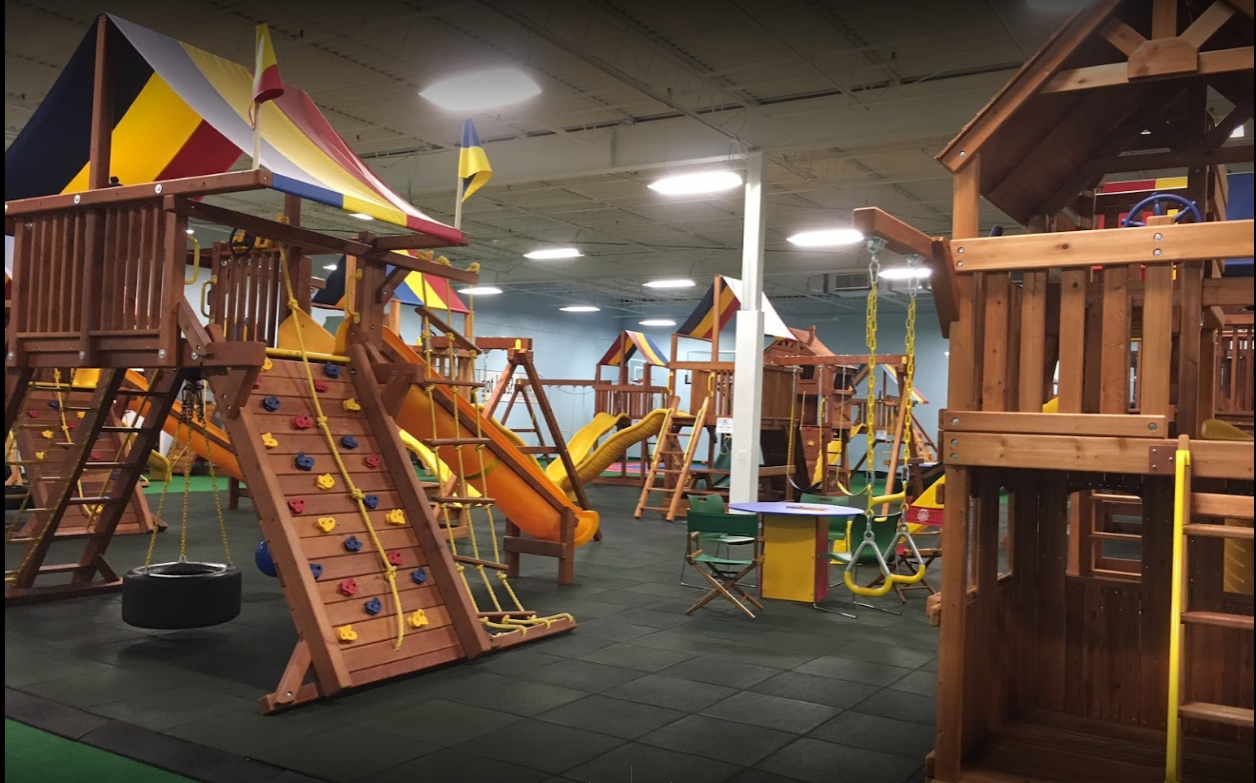 03
Sky Zone Trampoline Park
We're always working to invent epic new ways to play, gather, and compete. Even though we're the originators of wall-to-wall aerial action, we never stand still. The only way to understand it is to come experience it. So rally your crew and let's go!
Address:7175 Oakland Mills Rd, Columbia, MD 21046
Phone:(410) 834-5717
https://www.skyzone.com/columbia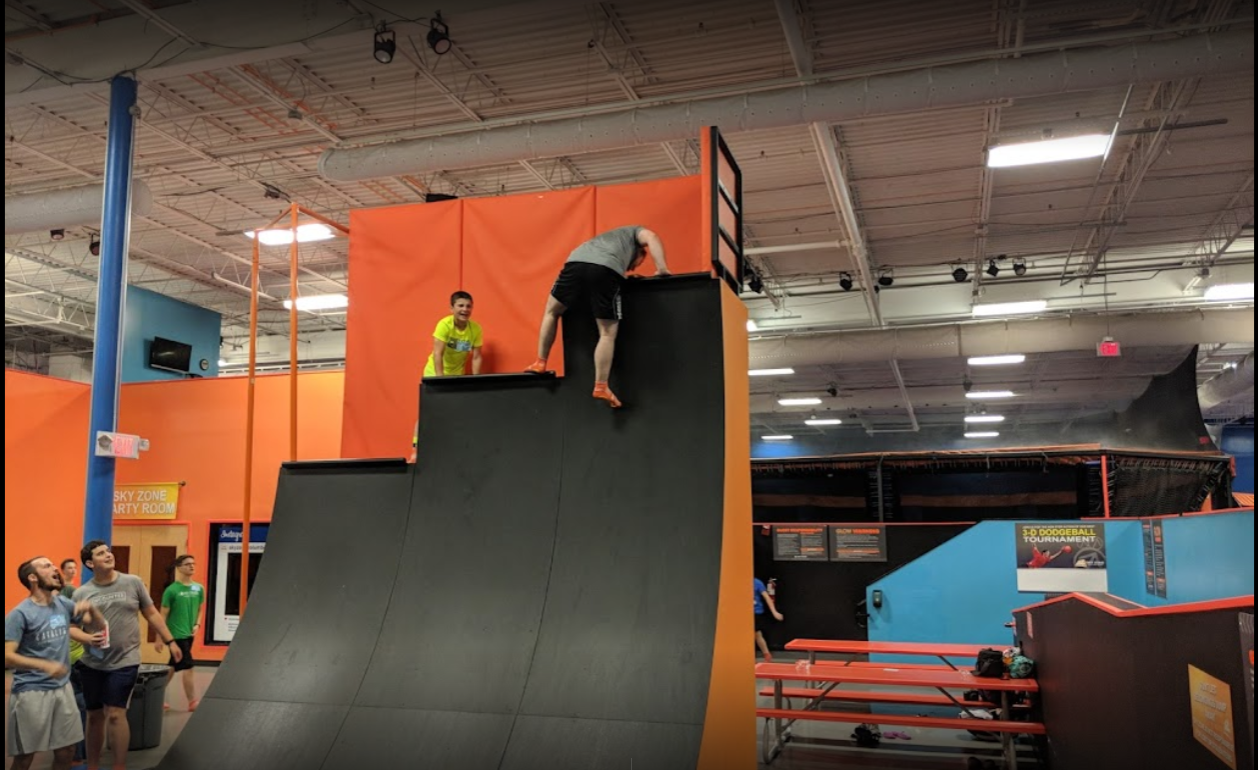 04
ClimbZone Laurel
ClimbZone is truly a revolutionary concept in family entertainment and is the most unique indoor climbing experience that has ever been created. Each of our climbing walls are a work of art.
At ClimbZone, you and your children can climb to the top of the Eiffel Tower. Rescue Rapunzel by climbing her rope hair to the top of her tower. Soar into outer space! Battle knights, sharks, bees and bats! With 75 differently themed walls to climb, your inner superhero will experience the thrill of reaching great heights and acquire new skills! Remember, "It's Not About Holding On. It's About Letting Go!".
Our mission is to create a fun family-friendly atmosphere where parents and children can enjoy indoor rock climbing together which challenges and excites the senses, painted and crafted by hand, our walls provide a vivid and visually stimulating experience.
Address:13200 Mid Atlantic Blvd Ste 130, Laurel, MD 20708
Phone:(301) 708-2700
https://www.climbzone.us/laurel/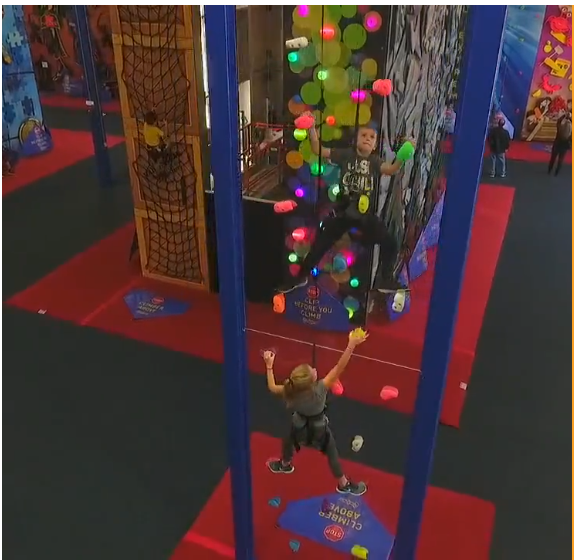 05
OmniFun
OmniFun is a unique fun center that our customers can't find anywhere else in Montgomery County. We will be the all year-round, indoor facility that is conveniently located right across the street from Costco store in Gaithersburg, MD, and three blocks away from Lakeforest Shopping Mall. OmniFun is a totally young child-oriented family fun center. We differentiate ourselves by offering unique equipment and exciting activities, appropriate for children from 6 months to 12 years of age.
Address:831 Russell Ave, Gaithersburg, MD 20879
Phone:(240) 654-4066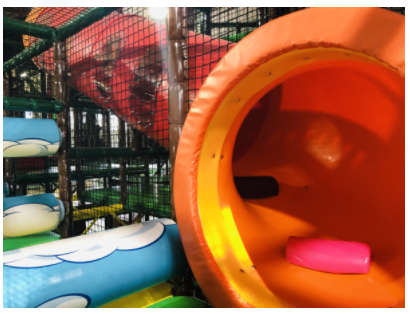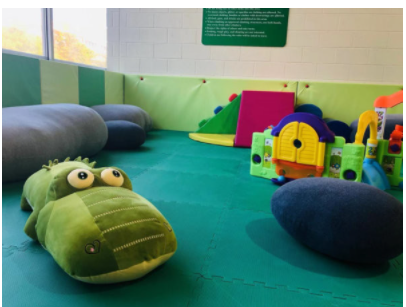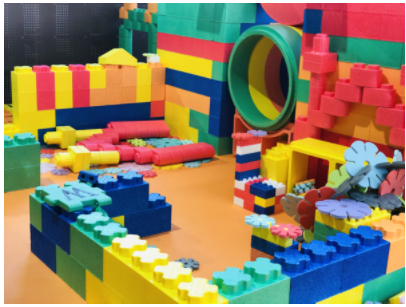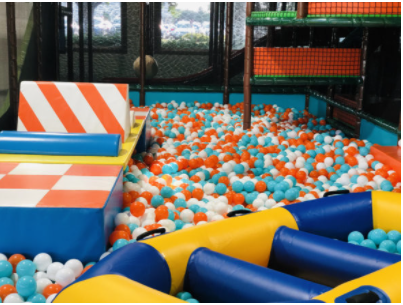 06
Kids Play Gallery
Kids Play Gallery is an indoor imaginative play space that your children will love. We offer a fun, friendly, clean, and safe environment with custom play homes for creative exploration.
Our friendly staff will be happy to welcome you - whether you are visiting for daily play or whether you are booking a birthday party or group event.
Bring your family today and check out our one-of-a-kind play center. We look forward to seeing you.
Address:217 Muddy Branch Rd, Gaithersburg, MD 20878
Phone:(240) 261-4320
https://www.kidsplaygallery.com/

07
Kids Ground
Bring your kids to enjoy the indoor play space designed for infants, toddlers and young children. Come and play with us at Kids Ground.
Our play space is approx. 5,000 sq ft of fun and we would love to see you bring your kids to join in on the P-L-A-Y
Address:8010 Gramercy Blvd Unit B, Rockville, MD 20855
Phone:(301) 296-1867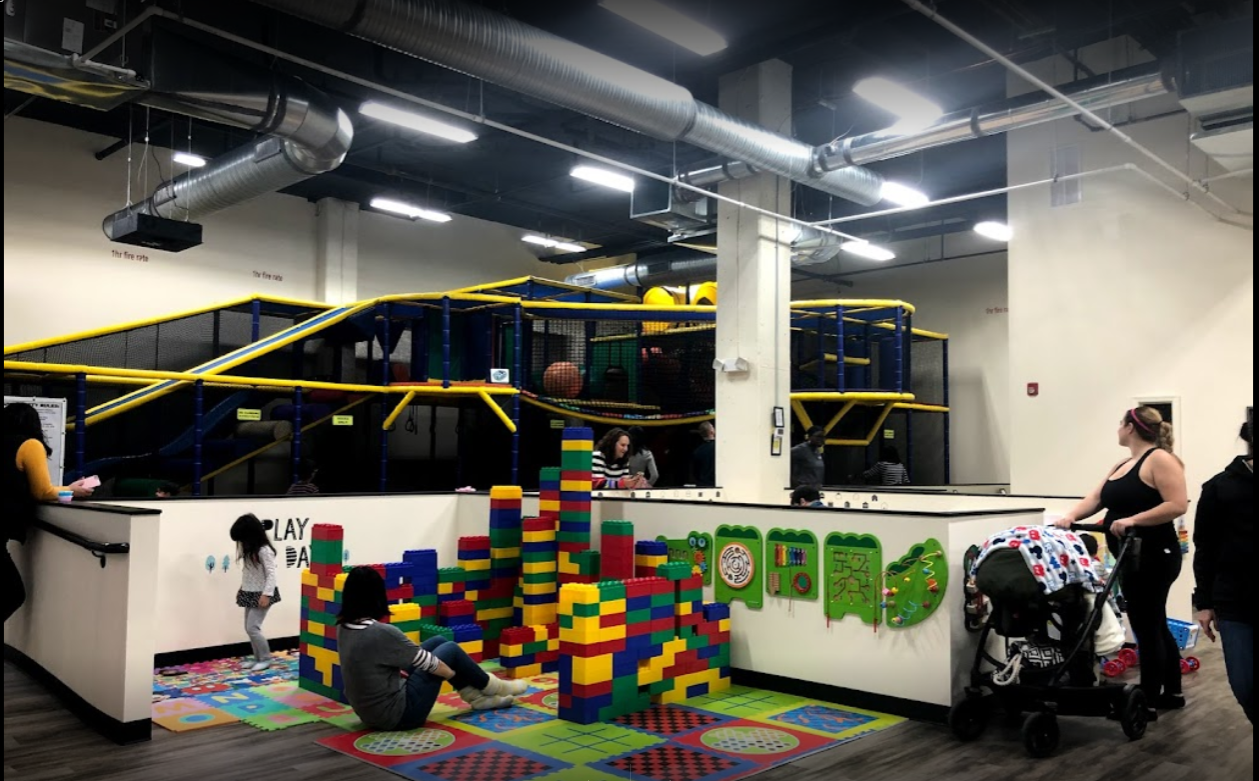 08
We Rock the Spectrum - Gaithersburg
Kristina has also become a puppy raiser for Canine Companions to continue to give back to the special needs community. Canine Companions provides service dogs for individuals in need. We feel this gym would be a perfect merger of our love for dogs and our desire to give back to the special needs community. Providing parents a place where all their children can participate no matter their abilities is beyond our dream. Having a place where all kids are treated equally is the best place to be. We Rock the Spectrum is the type of place we have been looking for.
Address:7601 Airpark Rd Suite E, Gaithersburg, MD 20879
Phone: (301) 355-8486
https://www.werockthespectrumgaithersburg.com/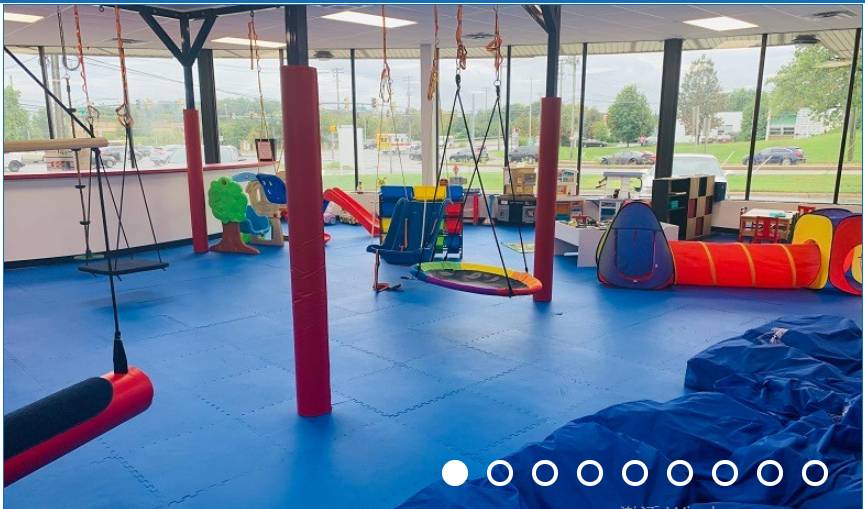 Comments

Rakesh Patel Says:
Indoor Soft play setup for 3 to 10 year age group..plz reply with design and setup cost.

Angel Playground Equipment CO.,LTD Says:
Hope this message find you well, we are pleasure to make proposal for your kids play area, please check our reply to your email. Thanks!

Siri Says:
Hi would like to know the logistics to setup a playarea and party hall for kids

Angel Playground Equipment CO.,LTD Says:
Already sent, Please check. Looking forward to your reply.

Alicia Says:
May I have a catalogue with pricing? Thank you

Angel Playground Equipment CO.,LTD Says:
Got your message, Thanks! Please check your email for process of start indoor playground, Looking forward your reply with layout information.

Rakesh Says:
We are keen to open one of indoorplay park in our town in new zealand. Pls send us information to get ideas

Angel Playground Equipment CO.,LTD Says:
Nice day! All price online are real, If anyone you like just let me know, we are pleasure to share you details, Process please check your email.

Shukria Says:
Hi I would like to open indoor playground in Toronto Canada . Do u guys access to Canada . I really like it the Rush fun park . I would like to talk about how much it cost and what is the progress

Angel Playground Equipment CO.,LTD Says:
Nice day! Please check your email for catalog, please follow the process and provide floor plan, We will make a good design for you.
Leave a Reply
Your Phone & Email address will not be published. Required fields are mareded*