Top 10 Indoor Playground in Minneapolis, Minnesota, USA
Views: 5392 Update date: Dec 31,2021
01 Edinborough Park
Address:7700 York Ave S, Edina, MN 55435
02 Good Times Park®
Address:3265 Northwood Cir #100, Eagan, MN 55121
03 Sky Zone Trampoline Park
Address:7625 Cahill Rd, Edina, MN 55439
04 Vertical Endeavors–Minneapolis
Address:2540 Nicollet Ave, Minneapolis, MN 55404
05 Urban Air Trampoline and Adventure Park
Address:10 Coon Rapids Blvd NW, Minneapolis, MN 55448
06 Zero Gravity Trampoline Park
Address:2292 Woodale Dr, Mounds View, MN 55112
07 Pump It Up Eden Prairie Kids Birthdays and More
Address: 7406 Washington Ave S, Eden Prairie, MN 55344
08 Playground Plaza, LLC
Address:11701 95th Ave N, Maple Grove, MN 55369
09 Rockin' Jump Trampoline Park
Address:2015 Silver Bell Rd #195, Eagan, MN 55122
10 Playworks
Address:2200 Trail of Dreams, Prior Lake, MN 55372
01 Edinborough Park
Celebrate NYE at Edinborough Park with the whole family! Each 3 hour session includes dancing with a kid-friendly DJ, photo booth, kids talent show and full access to Adventure Peak!
Address:7700 York Ave S, Edina, MN 55435
Phone:(952) 833-9540
https://www.edinamn.gov/1820/Edinborough-Park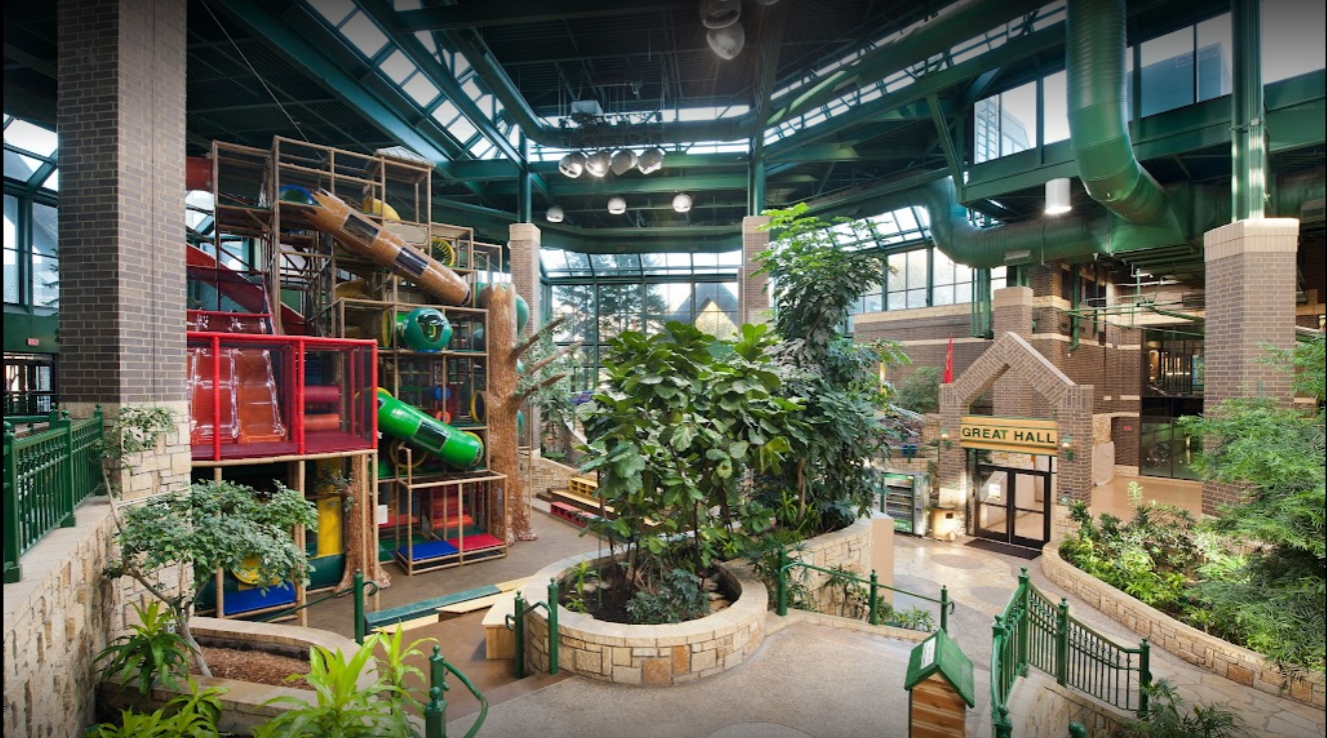 02 Good Times Park®
Good Times Park® brings the outside park feel inside! As Minnesota's largest, family-owned, entirely indoor playground & family recreational park, it is a great place for family fun & fitness any time.
Address:3265 Northwood Cir #100, Eagan, MN 55121
Phone:(651) 454-5736
https://www.goodtimespark.com/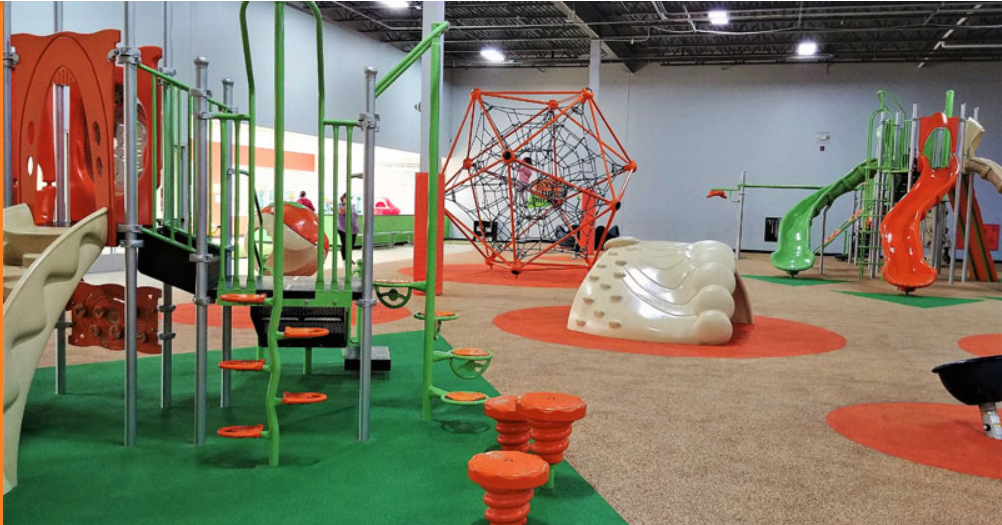 03 Sky Zone Trampoline Park
The kind of play that makes us jump and dodge and flip and sweat and laugh and bob and weave until we need to drink some water and lie down. Play where you can be you, in the moment, free. The kind of play that is good for our bodies and even better for our brains.
Sky Zone is a space to move, create and be yourself. And there's enough room for everyone, so all kids – and kids at heart – can play together. Our vision is a world where everyone plays, every day.
Sky Zone is part of CircusTrix, the world's largest developer, operator, and franchisor of trampoline and active entertainment parks with a network of more than 300 global locations.
Address:7625 Cahill Rd, Edina, MN 55439
Phone:(612) 254-0926
https://www.skyzone.com/minneapolis/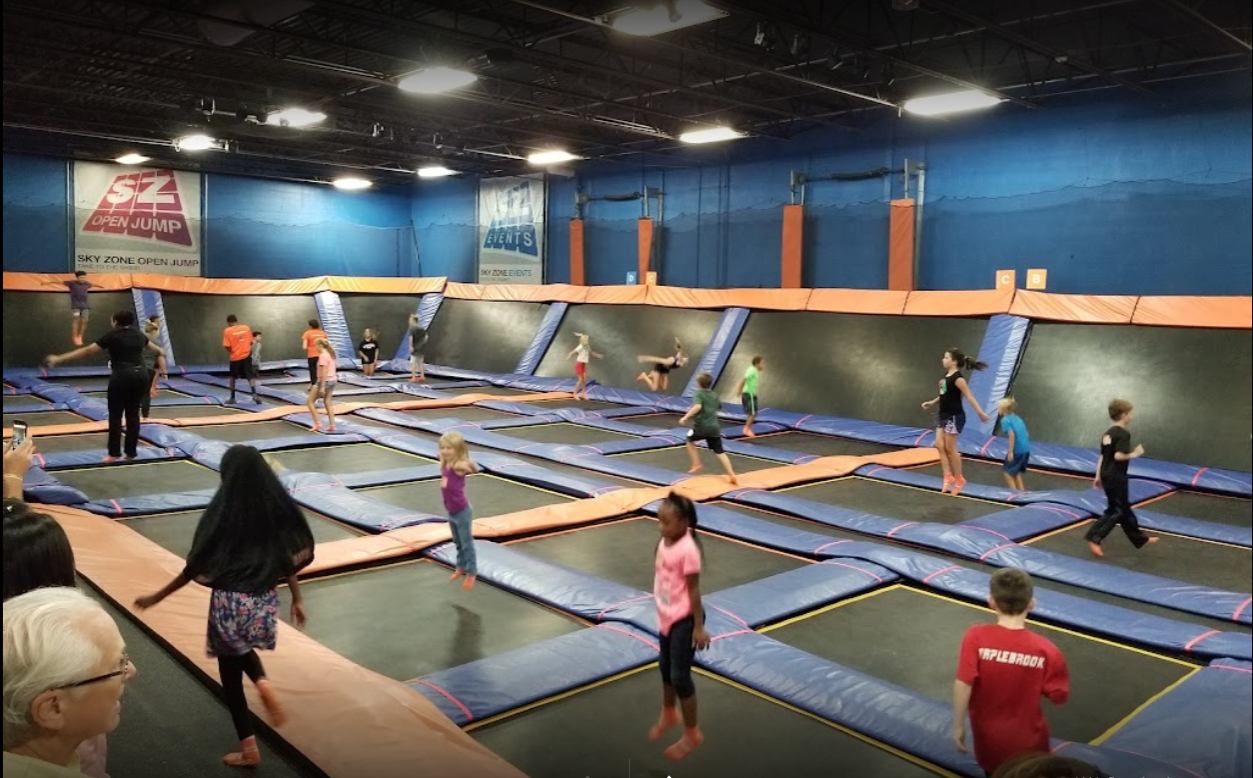 04 Vertical Endeavors–Minneapolis
Vertical Endeavors operates some of the largest indoor climbing facilities in the nation with multiple locations throughout the Midwest. People of all ages and abilities can challenge themselves and have a blast. Routes are available for all skill levels from first-timers to advanced climbers and offer a great workout both physically and mentally.
We have a number of fun opportunities available for both youth and adults to become better climbers, meet new friends, and host group outings. All are welcome.
Address:2540 Nicollet Ave, Minneapolis, MN 55404
Phone:(612) 436-1470
https://www.verticalendeavors.com/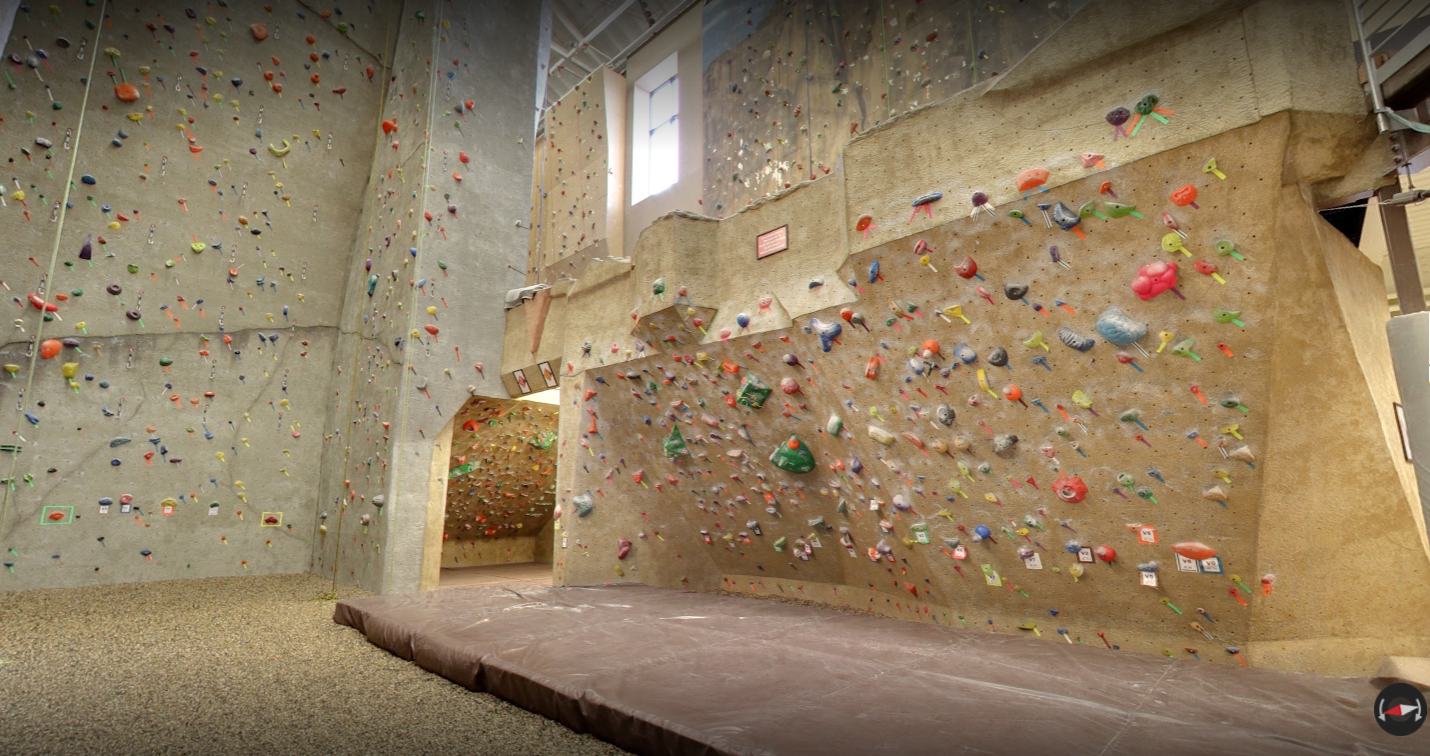 05 Urban Air Trampoline and Adventure Park
If you're looking for the best indoor entertainment center to take your family in Blaine, Spring Lake Park, Andover, and Coon Rapids, you've found the right place. Our Coon Rapid, MN Adventure Park, is the perfect destination for Coon Rapids, Blaine, Spring Lake Park, Andover, and Fridley Trampoline Park enjoyment, as well as being an easy go-to location for the greater Minneapolis/St. Paul area. Urban Air Coon Rapids provides weekly events and kids for all ages and fitness levels. Urban Air is much more than a trampoline park. We're an indoor adventure park with something for everyone in the family. Take your kids' birthday party to the next level or spend a day of fun with the family.
Urban Air Trampoline Park has been voted BEST Gym In American for Kids by Shape Magazine, BEST Place To Take Energetic Kids and BEST Trampoline Parks. Check out all of our awards on our Awards page.
Address:10 Coon Rapids Blvd NW, Minneapolis, MN 55448
Phone:(763) 244-1701
https://www.urbanairtrampolinepark.com/locations/minnesota/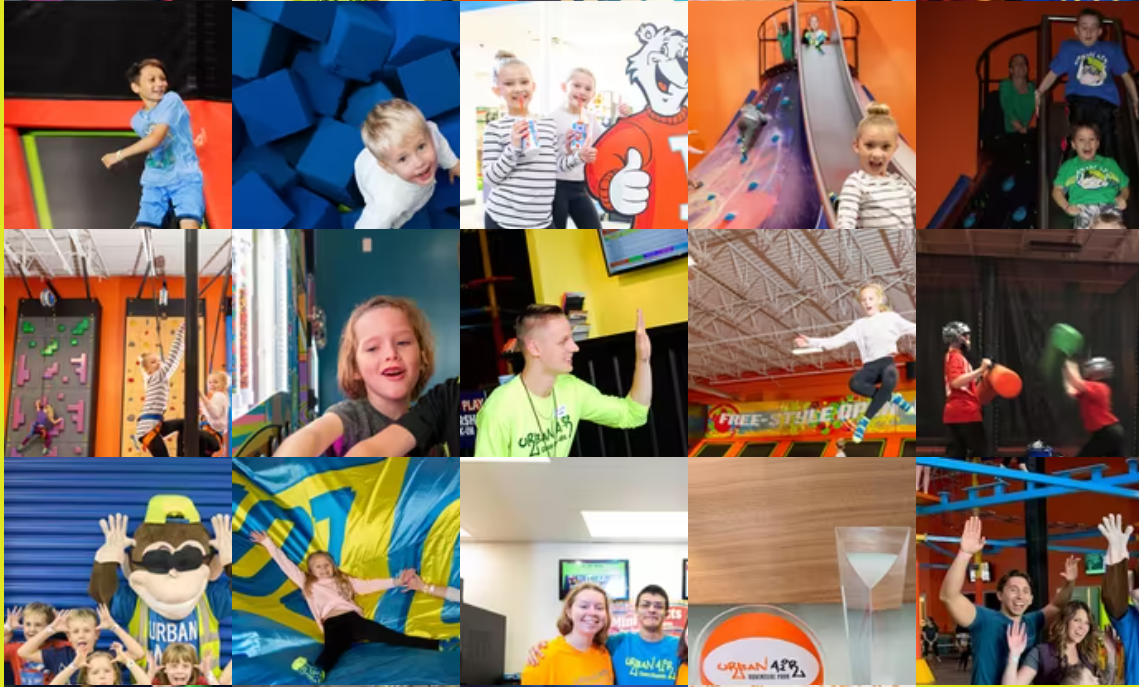 06 Zero Gravity Trampoline Park
Zero Gravity would love to host your next birthday party or group event!! With trampoline courts, dunk hoops, laser tag, aerial ninja course, dodgeball, VR, climbing wall and more, we have one of the most comprehensive and affordable options in town!
Address:2292 Woodale Dr, Mounds View, MN 55112
Phone: (763) 231-3033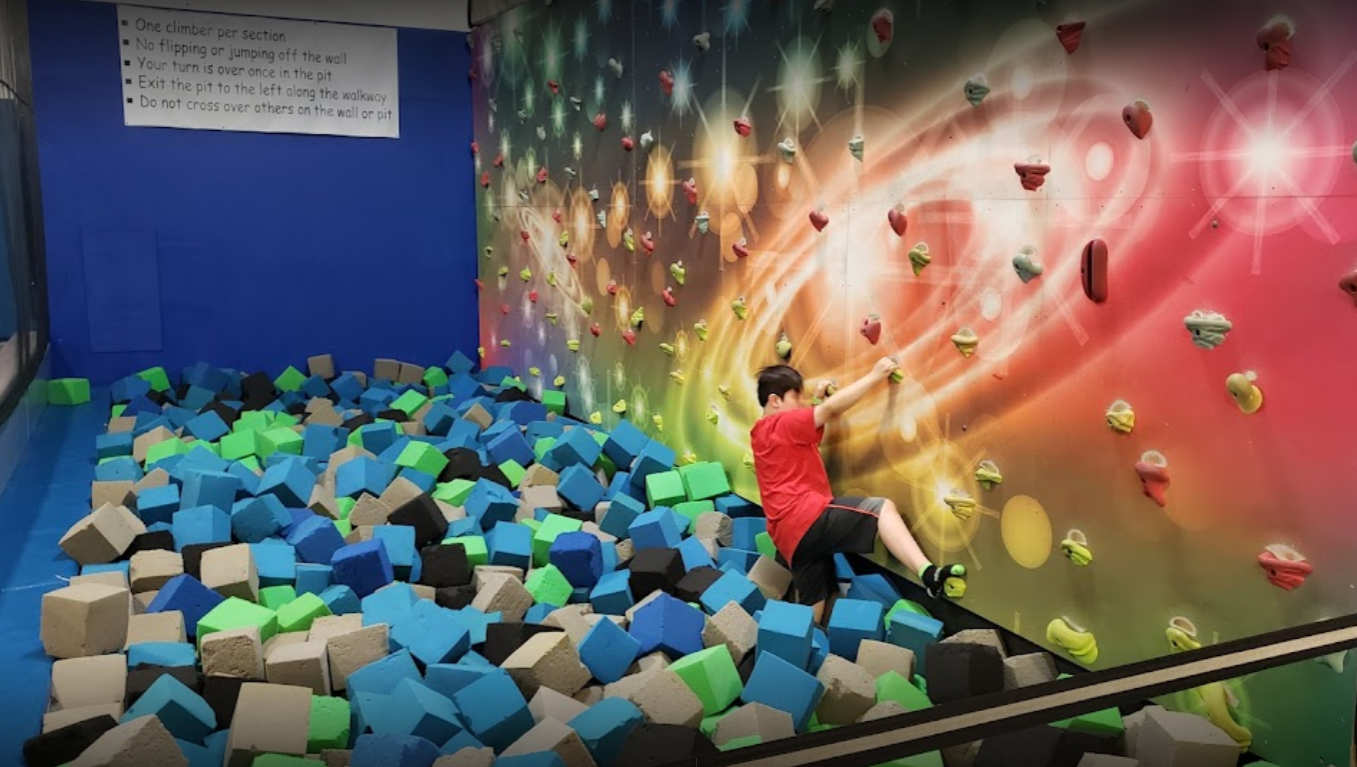 07 Pump It Up Eden Prairie Kids Birthdays and More
We will help you plan the best outing with our indoor Open Jumps and special events in Eden Prairie, perfect for the entire family! Our climate-controlled play centers are built for children of all ages. They will have so much fun while releasing their extra energy and excitement as they bounce off inflatable house walls. They will grin while they crawl up and wiggle down massive inflatable slides and challenge their abilities while they run through obstacle courses.
Address: 7406 Washington Ave S, Eden Prairie, MN 55344
Phone:(952) 943-0052
https://www.pumpitupparty.com/eden-prairie-mn/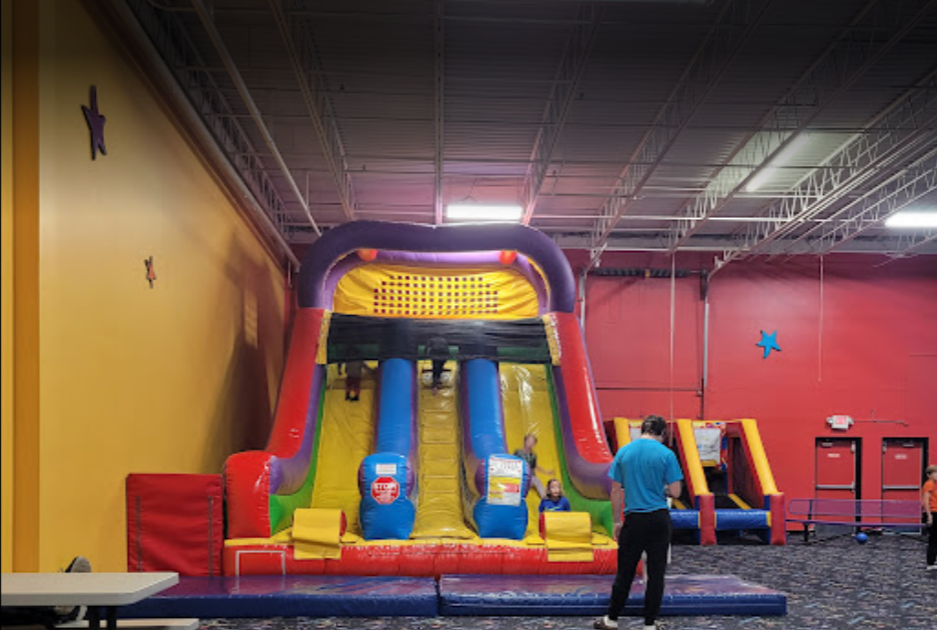 08 Playground Plaza, LLC
Playground Plaza is a fully heated indoor playground that was built for a fun and safe experience that encourages families to bond through play. We strive to provide both the social and physical benefits of visiting your local playground while offering you and yours a secure, fun, and clean experience (without you having to be dressed for the battle the outdoors). With 20,000 sq feet and six (6) independent HVAC units, we always have plenty of well-ventilated space to social distance while still being able to enjoy the benefits of letting your little explore and grow.
Address:11701 95th Ave N, Maple Grove, MN 55369
Phone: (763) 228-3833
https://www.playgroundplaza.com/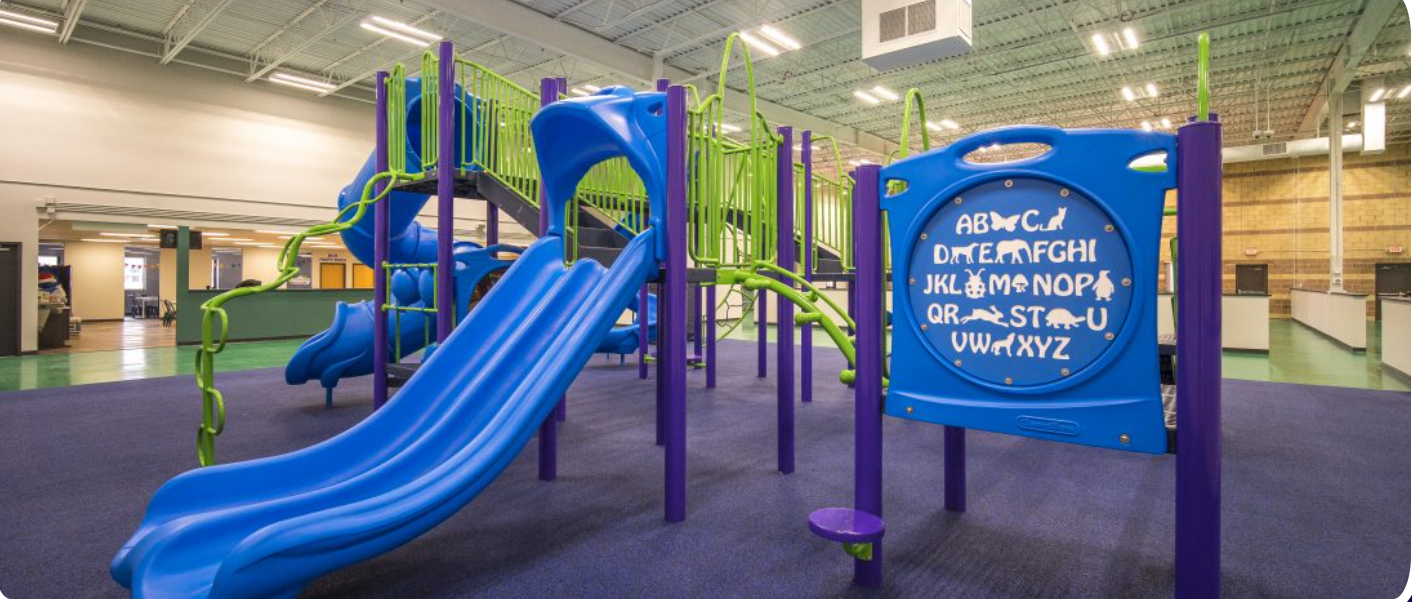 09 Rockin' Jump Trampoline Park
Rockin' Jump Eagan is an independently owned franchise location. We welcome people of all ages who want to have fun while also getting the added bonus of an amazing workout. We created a place where you & your children can soar in open jump arenas, dive into a giant pillowy air bag, play trampoline dodgeball, release your inner ninja warrior, speed climb up our rock tower, get a tasty snack and refreshing beverage and host an amazing birthday party.
Speaking of parties, at over 28,000 square feet and offering 4 private party rooms and an onsite cafe, our birthday party experience is one of the best in the Twin Cities. We also offer discounts for large groups and the facility can be reserved for private events (team building, bar/bat mitzvahs, post prom parties, etc.). We also love hosting non-profit group fundraising events.
Address:2015 Silver Bell Rd #195, Eagan, MN 55122
Phone:(651) 419-9020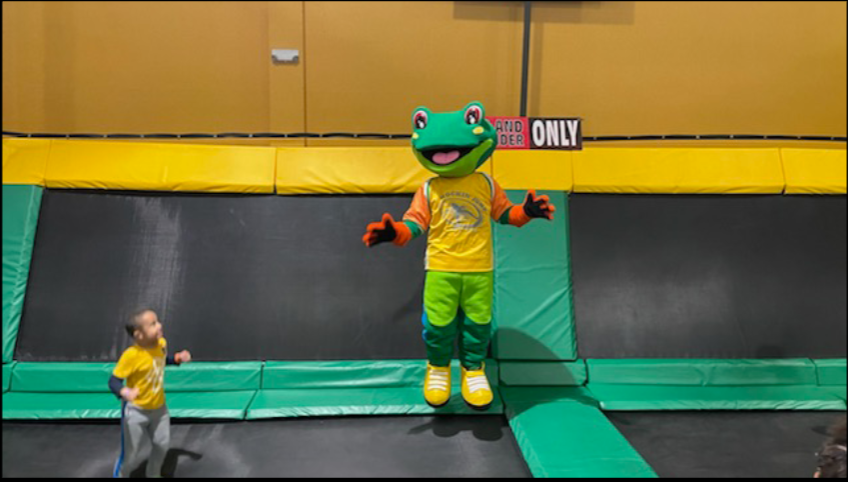 10 Playworks
Playworks is Minnesota's premier provider of quality child care and family fun. Playworks provides contract child care with an emphasis on early learning education for children 6 weeks to 12 years of age. Certified teachers, state-of-the-art facilities, and advanced safety technology make Playworks a fun and safe environment for your child to play, laugh, and learn!
Address:2200 Trail of Dreams, Prior Lake, MN 55372
Phone:(952) 445-7529
https://www.playworksfun.com/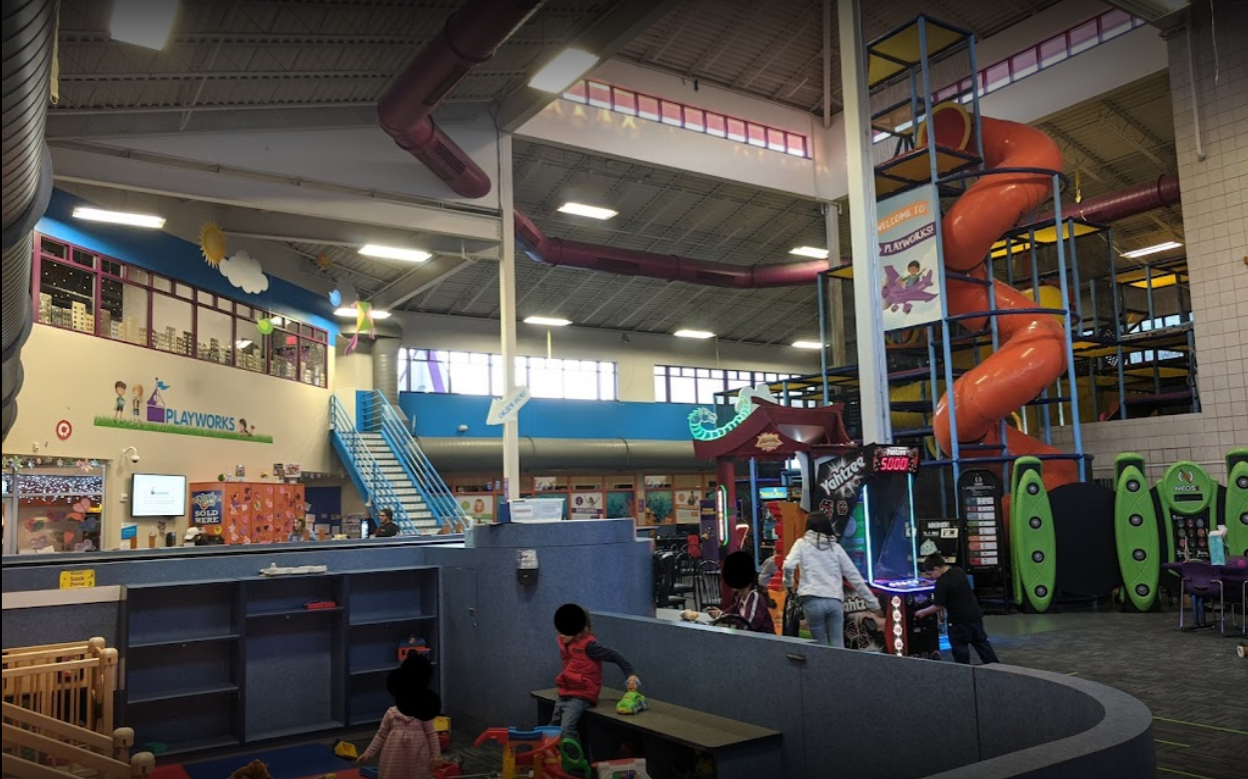 Comments

Khalid Says:
I would like to setup play ground for kind to teens indoor activities approximately how much it will cost

Angel Playground Equipment CO.,LTD Says:
Thanks for your message, Plase check our reply to your email about the process.

Sahar Says:
I would like to get the price and catalog please

Angel Playground Equipment CO.,LTD Says:
Hi Sahar, Nice day. please check our reply to your email regarding catalog. Looking forward to setup your kids play center

Fabiola Magana Says:
I will love a copy of pricing ,sizing,and contact info ..thank you so much!

Angel Playground Equipment CO.,LTD Says:
Hi Fabiola Magana, Thanks for your message, please check our reply to your email for the process and catalog. Looking forward to your reply

Amelia Lau Says:
Please send catalogue

Angel Playground Equipment CO.,LTD Says:
Hi Amelia, Nice day, Please check catalog in your email, hope you find what you like, Appreciate your feeback.

Hari Says:
Please send the catalouge

Angel Playground Equipment CO.,LTD Says:
Thanks for your message,We are pleasure to make suggestion for your play enter, please check our reply to your email, Any questions let me know.
Leave a Reply
Your Phone & Email address will not be published. Required fields are mareded*